Tonight it's raining. Or is it sleeting? I'm not sure. No, really, it's miserabling outside. Yes, Microsoft Word is underlining that word, but rebel that I am, I'm not changing it. Perhaps I've just coined a word. Fact is, the temperature is right around 32, so a mixture of rain and ice is slapping at our house. Glad I decided to shower indoors for once.
Given the cruddy outdoor time of the year, this seems to be a good time to focus on indoor improvements, or so I understand from Linda. I have once again heard the term B&B as my beautiful wife discusses redoing the dining and living rooms. When I say "discusses," that means, she talks and I nod. Because she's beautiful.
I've heard "B&B" before. Bed and Breakfast. Benedictine and Brandy. Biggio and Bagwell.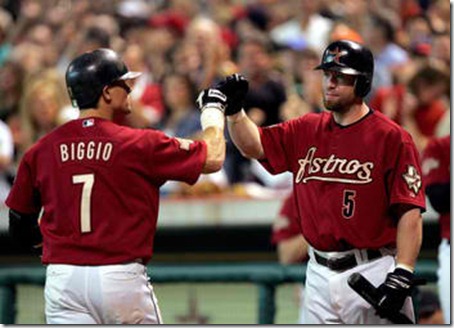 (Yes, Astros fans, I left out Bell and Berry and Berkman, sorry.) Bacon and Baloney. Okay, I made up that last one.
Then I remembered that B&B in our house really means "Board and Batten." Our home could become Bed Bath Board Batten and Beyond. And this evening the blue tape is up on the walls. I'm B-doomed!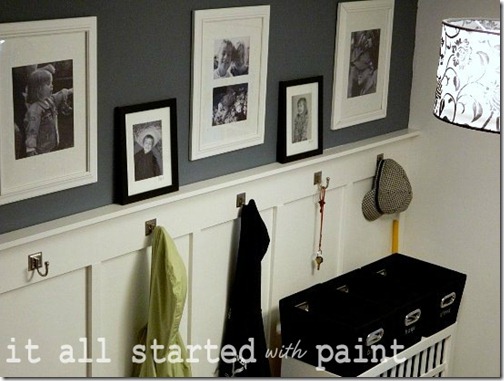 ~ Mike