Life is messy.
As much as I'd like this blog to be about pretty pictures and creative projects and stunning room reveals, truth be told, that's not my real life.
My real life includes dust bunnies and backpacks dumped in the entry and a basement floor covered in teeny tiny Legos.  Teeny tiny Legos the dog insists on stealing and chewing and hiding deep within the recesses of his gums.
The coffee table is always accumulating clutter.  Bills.  Junk mail. Change from my son's pockets. Notebooks filled with project ideas and to do lists and tidbits of blogging brilliance.  Then there's the real work.  File folders and pages and pages of research forming their very own piles on the coffee table.  Spilling over onto dining room table …
Now I've gone ahead and upped the ante on our messy life.  Moving furniture.  Rolling up rugs.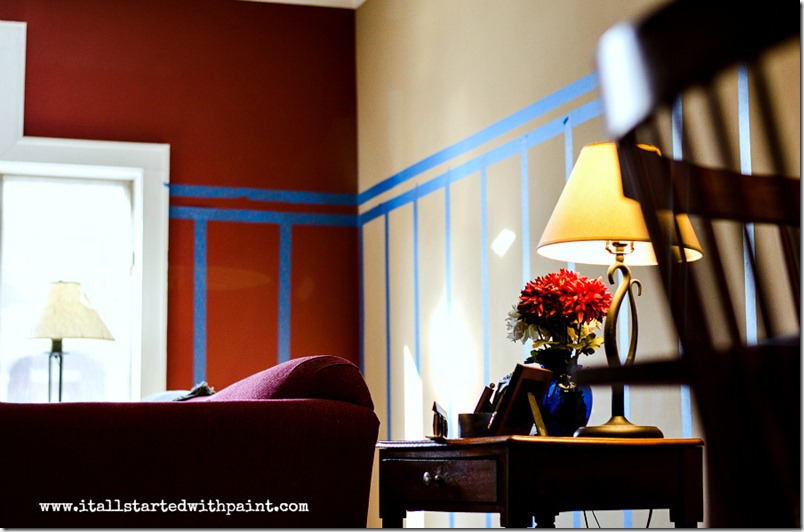 And pulling out the level and the blue painter's tape.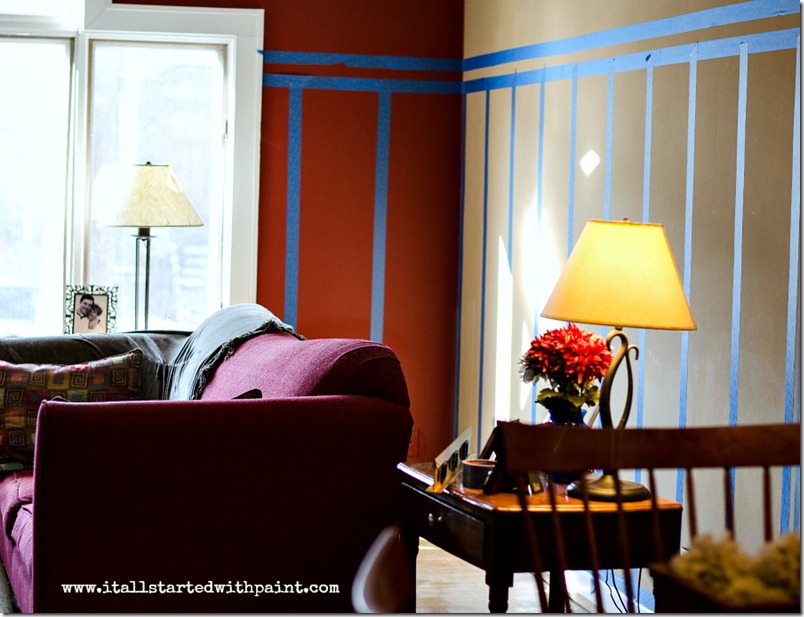 Masking off the height and width of the boards and the battens.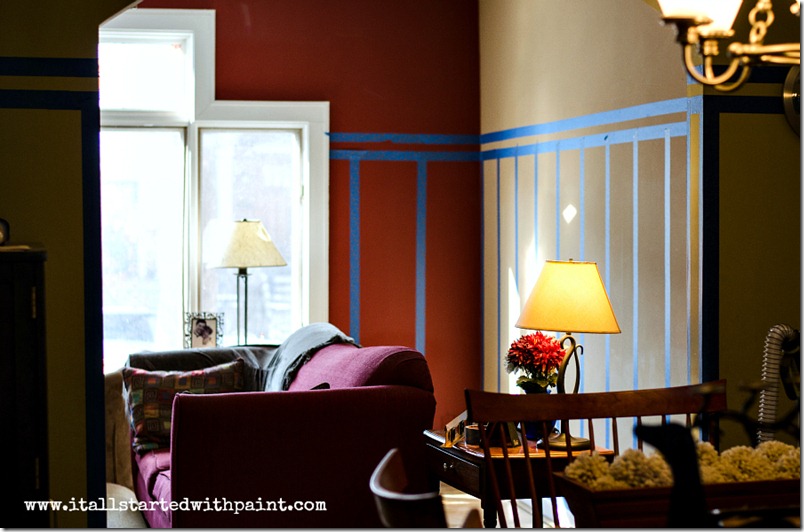 And as much as the kids are resisting the changes, they much preferred the couch placement in the center of the room.  Closer to the television.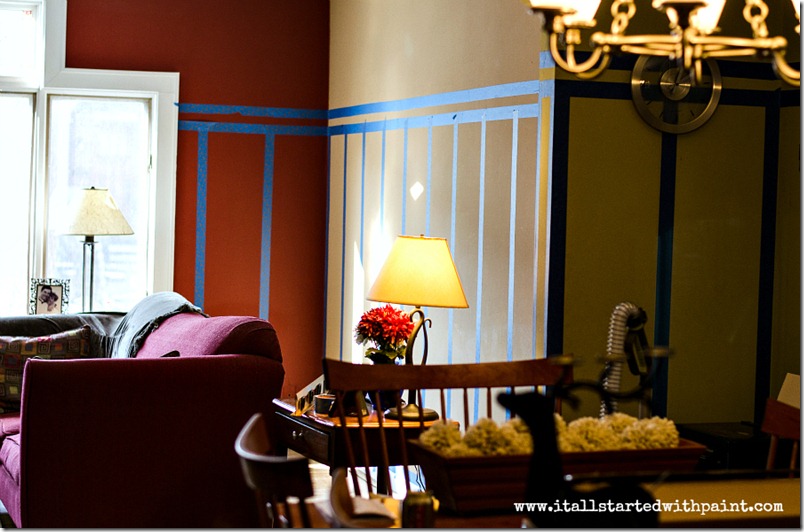 Next up: primer.  Now that should make for a compelling photo shoot. 

And can I just say that I'm really looking forward to getting rid of that unappealing brown wall color.  Not sure what I was thinking.  Even the dissenting kids admit the color has to go …
So the pretty pictures will be on hold for the foreseeable future while I keep it real.  And get some real work done around here.

Get it all started with paint delivered to your email inbox: