I need help.   You see, I can't seem to find my Christmas spirit this year.  I'm struggling to embrace the season.  And now a panic attack is setting in … I mean, there are only 15 days left.
A mere 15 days to decorate and shop and bake and wrap and sing Christmas carols and spread holiday cheer …

*phew*
When I think about how quickly time is flying by – wasn't it just the first day of school? – fifteen days will come and go in the blink of an eye.
Oh, how I wish Santa was real!
I worry my lack of Christmas cheer is rubbing off on the kids.  Neither one has created a holiday wish list for me yet.
I tried really hard to get into the swing of things this past weekend.  The television was tuned to ABC Family's marathon of Christmas specials:  Fred Claus. The Santa Claus parts one and three.  12 Dates of Christmas. Santa Baby. Santa Baby 2 …
Mike and the kids shopped for a tree.  A real one.  Boxes of decorations were hauled up from the basement.  I even created something new over the weekend in an attempt to boost my holiday spirit …
An Anthropologie tufted wool wreath knock-off.
I started by wrapping a dollar store wreath with wool.
The pom poms were made following this tutorial.
The drop cloth bow was made following this tutorial.

And while I love how it turned out, I'm still not fa la la'ing all over the house …
I fear my heart may be two sizes too small.  🙁
You Might Also Like …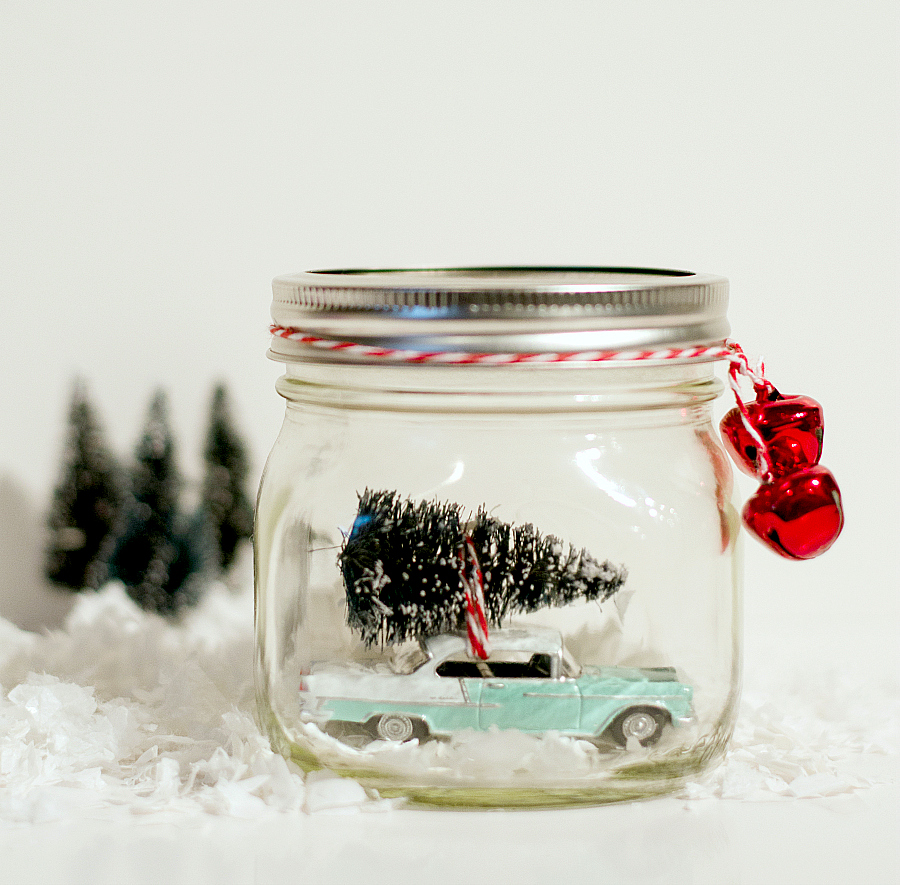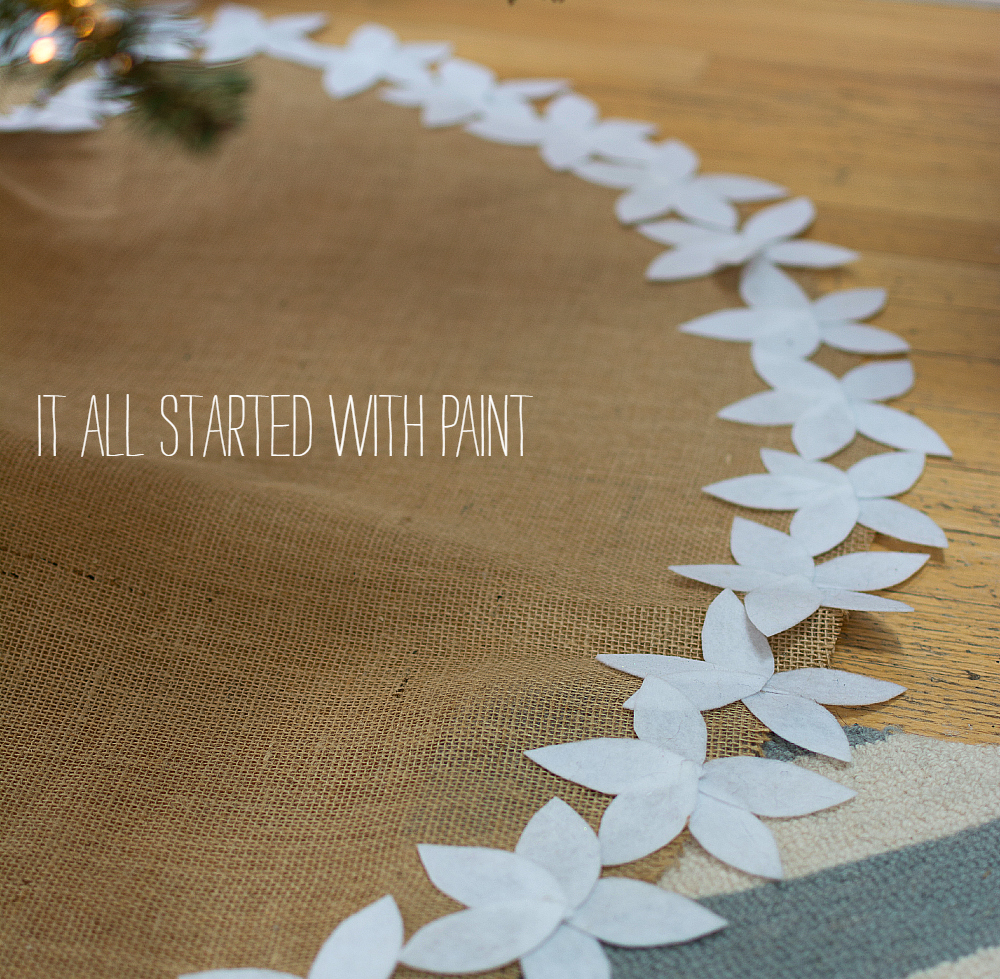 No Sew Burlap & Felt Tree Skirt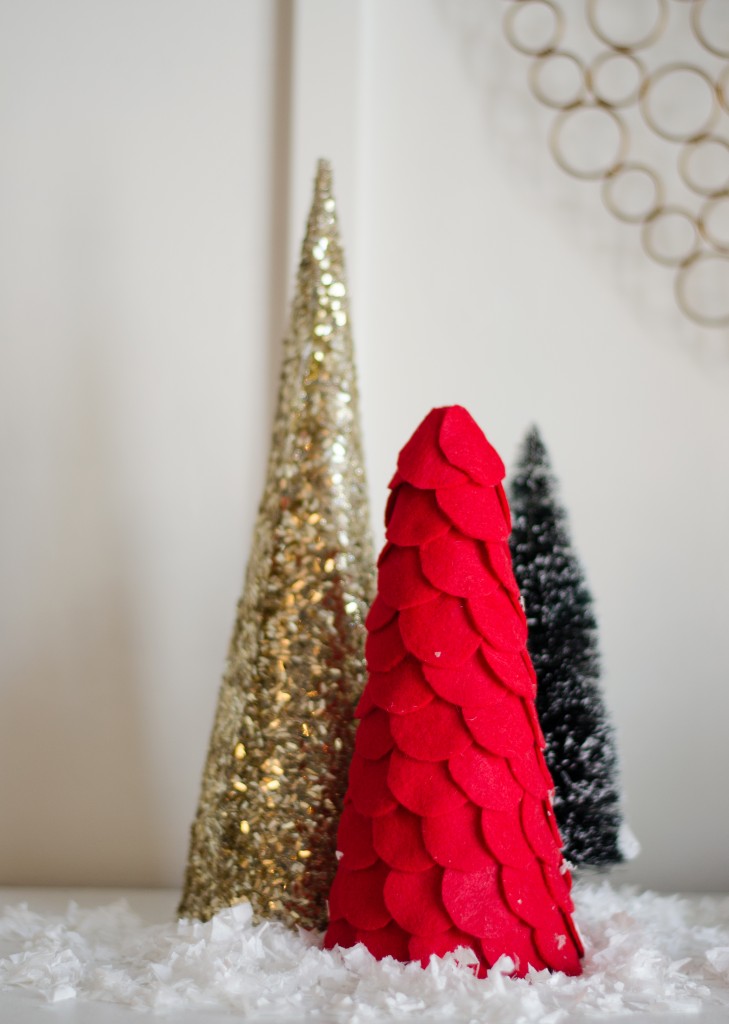 Mini Tree DIY – 4 Ways (click here)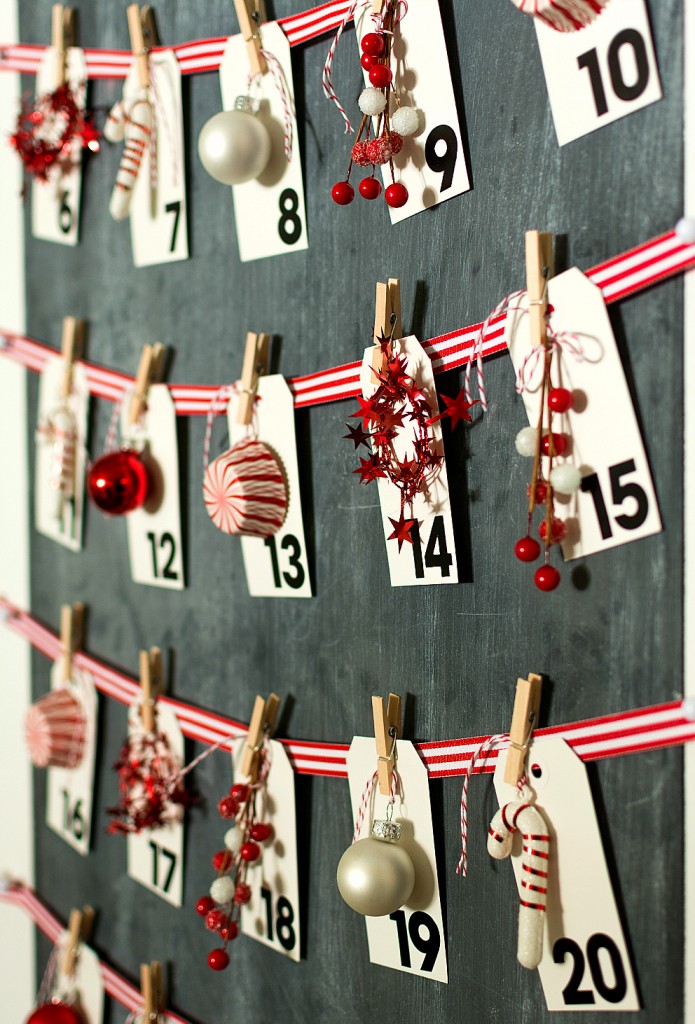 Advent Calendar DIY (click here)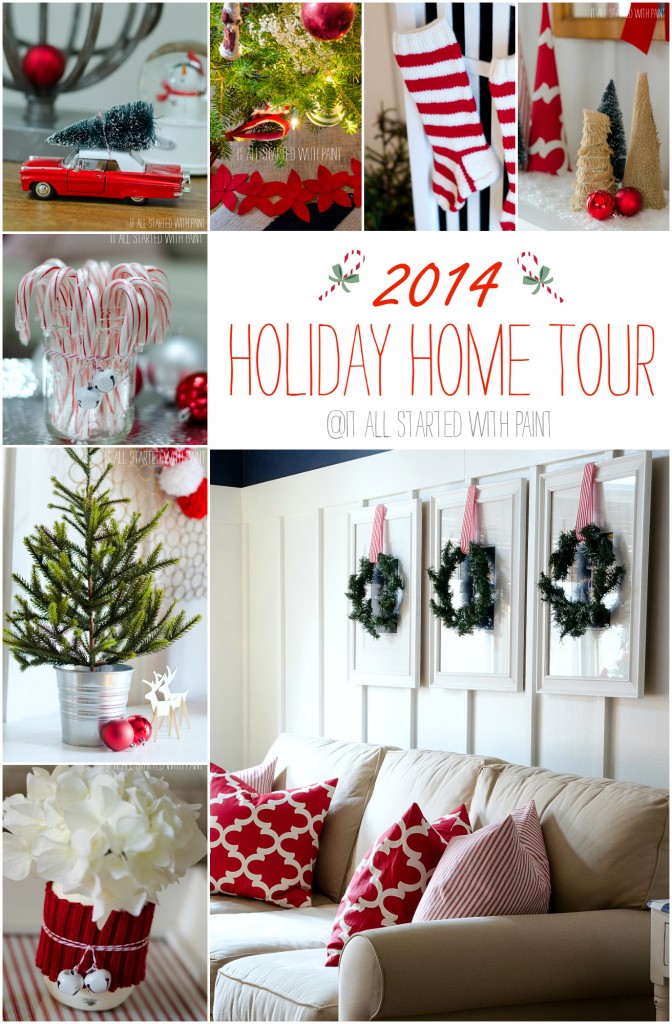 Red & White Christmas Home Tour
Get my posts delivered directly to your email inbox: