Every year at the holidays my family would engage in the same conversation.  It may not be the exact same word-for-word conversation.  But, nonetheless, the underlying theme is the same.
When the kids were little, the conversation included whining.  Lots of whining.  And questioning.  Lots and lots of questioning.  Questioning with a whine that started when that first family in the neighborhood put up their Christmas lights.
… and as an aside, my daughter and I spotted the first Christmas lights shortly after Halloween this year.  They were red and white and I tried to convince her they were Thanksgiving lights.  You know, red for cranberry sauce and white for mashed potatoes …
But the annual Christmas season conversation would go something like this:
Kids: "Moooommm, why can't we have colored lights on the tree?"
Me: "Because I like white lights."
Kids: "But we have colored lights outside."
Me: "Yes, that's because your father likes the colored lights. So we compromised a long, long time ago. White lights inside. Colored lights outside."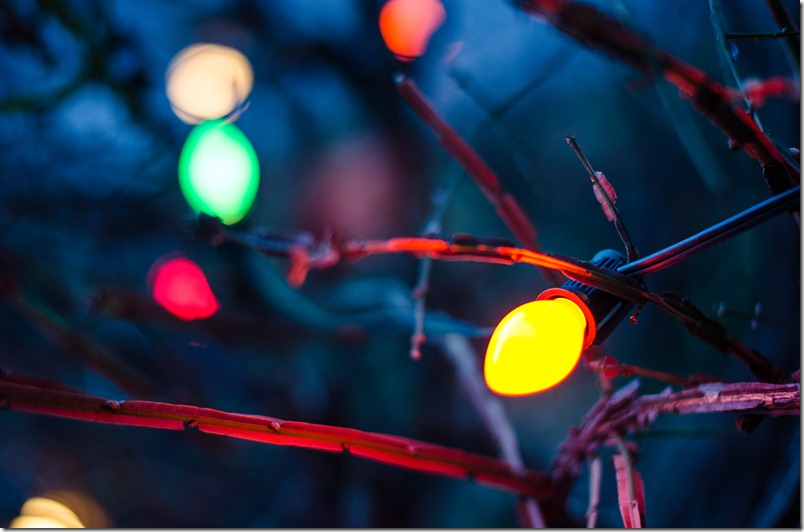 Kids: "But whhhhhyyyyyyyyy? Whhhhyyyyy can't we have colored lights on the tree toooooooo?"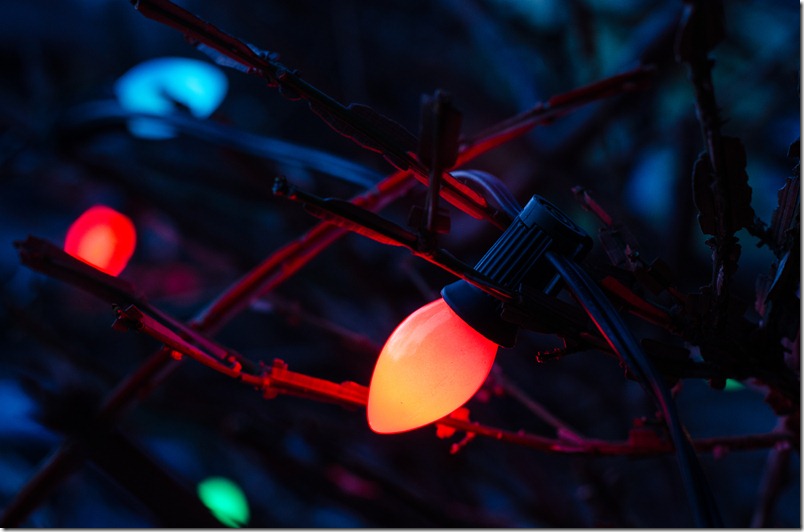 As the kids grew older, the conversation grew less whiny and it didn't start until Mike hung the white lights on the tree.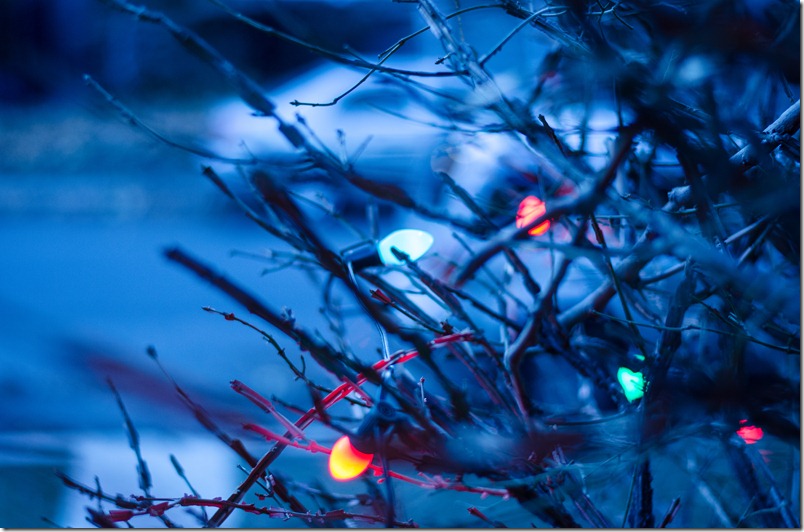 And this year?  Nary a word.  Nary a whine.
One can only hope my good taste has finally rubbed off on them …