The chalkboard door.  That's what started it all.  There would be no it all started with paint blog if this project was a fail.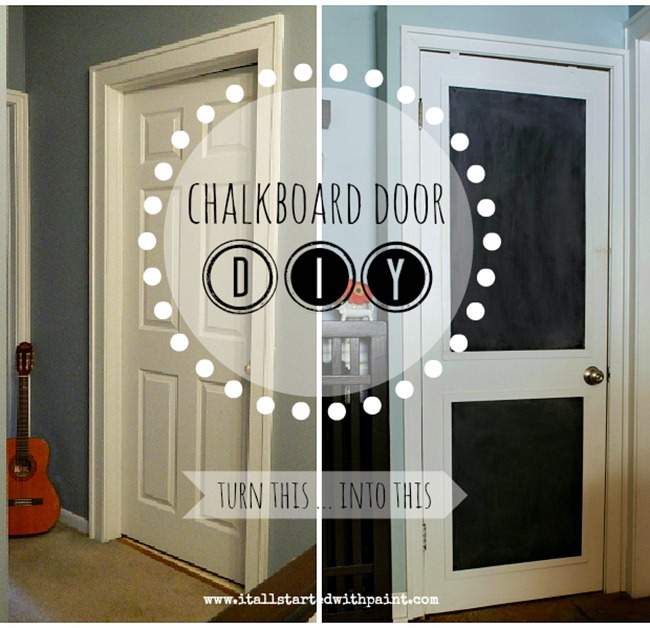 It's as simple as that.
I spent close to a year stalking other blogs.  Like this one.  And this one.  And this one. They inspired me.  They instructed me.  I would have never, ever tackled my staircase or installed board and batten without their amazingly helpful tutorials.  Complete with the very tools they used and products they purchased.  And like a good student, I purchased those very same tools and those very same products …
And as I completed each project, it dawned on me that I might have some  ideas to share. Original projects to create. Some tutorials to tute …
But I needed a test project.  You know, to see if my original ideas were blog worthy.  And thus the chalkboard door idea formed in my head.  I wanted to keep it cheap.  And practical.  Easy to find products and tools.  So I grabbed some black foam core from Office Depot.  And chalkboard paint, cheap moulding, and adhesive from Home Depot and got to work.  Taking pictures along the way.  Because that's what the bloggers I followed did.  And when I was done … and it really did work out as planned AND actually looked good … I made the decision.
And thus it all started with paint was born.
I made that chalkboard door a year-and-a-half ago, and it's held up great.  Though, I thought it was time for a refresh …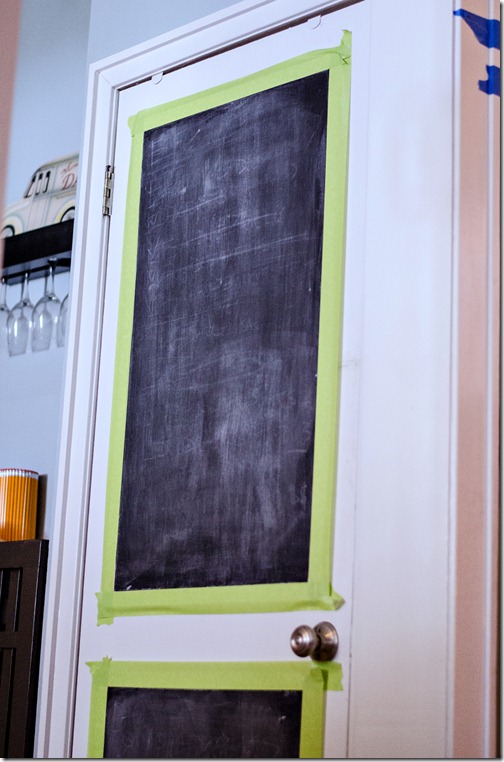 Out came the chalkboard paint, a staple in this diy-lover's home …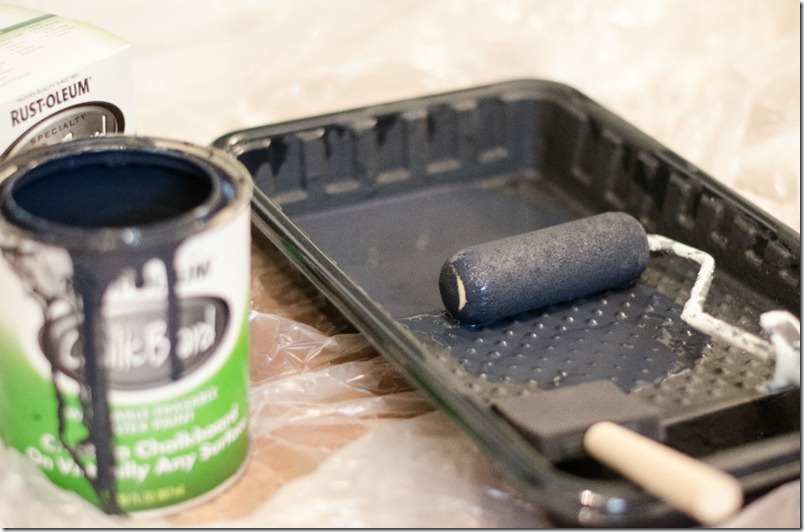 After two quick coats, here she is today.  Looking like new again …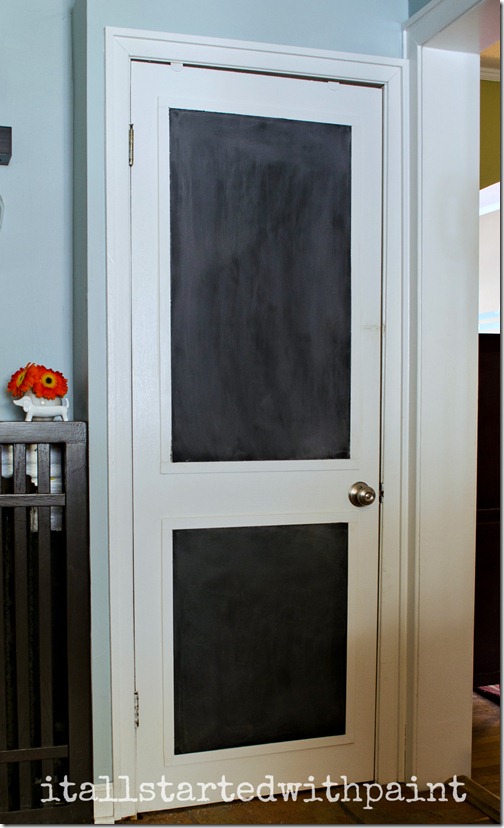 Ready for some new "to do" lists.
In hindsight, maybe I should've named the blog "it all started with chalkboard paint" …
Or, more precisely, "it all started with a chalkboard door" …

Get it all started with paint delivered to your email inbox:
Let's keep in touch:
Sharing:  * Funky Junk Interiors *  Between Naps on the Porch *