It's official.  I'm in rehab.  Well, my finger is in rehab.
And, unlike Linsday, my finger didn't get a reprieve before entering therapy.  There was no last hurrah at Coachella.  There was no late night television appearance.  And there certainly weren't any paparazzi following it around town …
oh, and my finger's rehab is doctor-ordered.  Not court-ordered.
And let me tell you, rehab is hard.  It hurts.  And I'm not convinced my finger will ever fully bend again …
 *sigh*
I fear I'm doomed to be the lady with the funky finger. I just hope I don't scare small children away …
So while I'm working on getting my funky finger to bend, I thought I'd share a little tip with you.  A tip about how to remove that annoying sticky adhesive residue that stickers leave behind …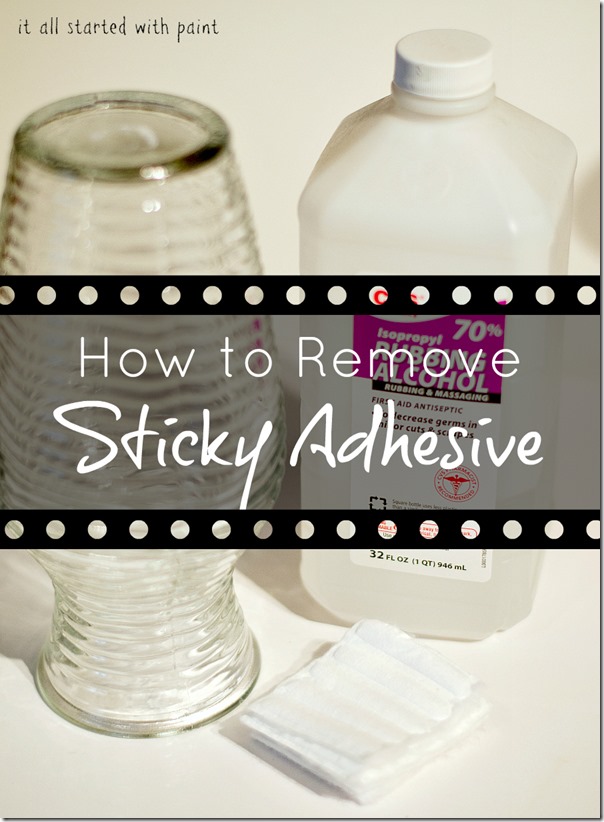 I even made a handy little tutorial replete with pictures.   Because this method is oh so very complicated.
Just in case you don't know what sticky adhesive residue looks like, I thought I'd share …
The secret to this method is in the rubbing alcohol …
Just put some on a cotton swab and wipe away.  You may need to enlist a bit of elbow grease depending on the size of the sticker and stickiness of the adhesive …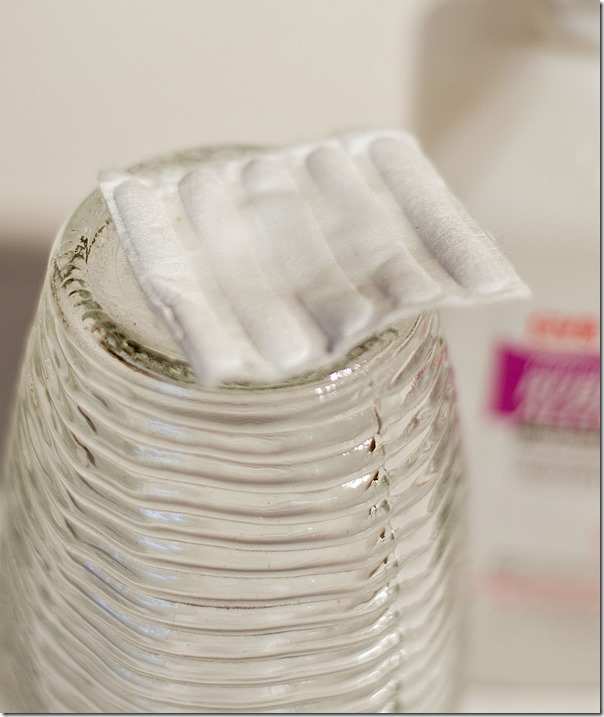 And, viola, the sticky adhesive residue is gone …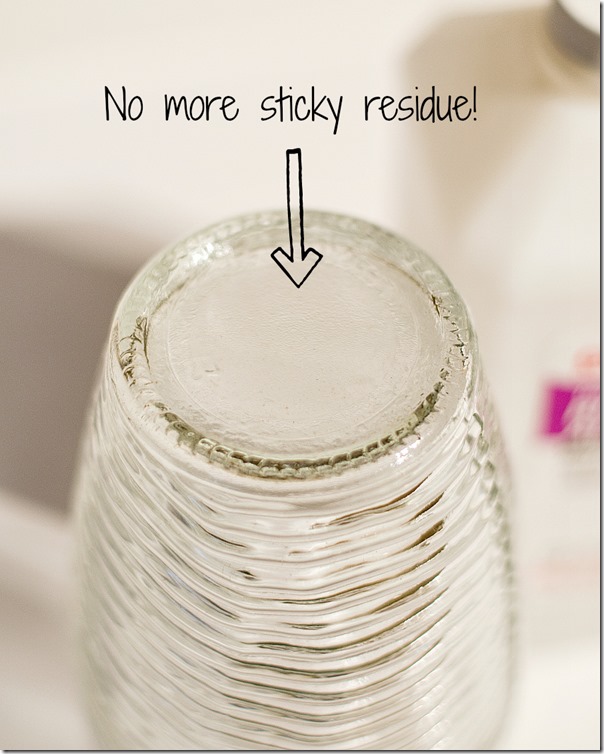 If only getting my funky finger to bend could be this easy …

Get it all started with paint delivered to your email inbox:
Let's keep in touch: