Did you ever feel like someone was watching you?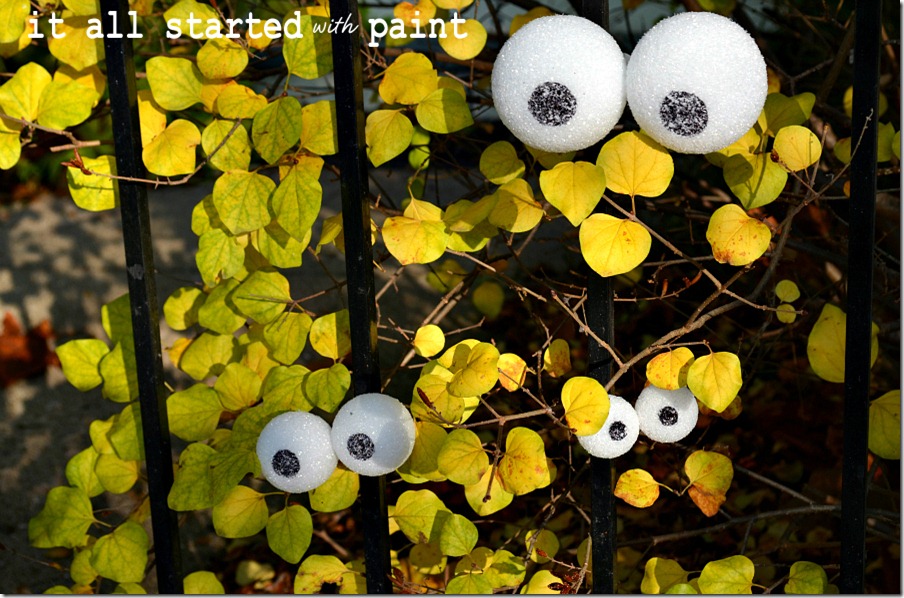 And I don't mean in some stalker-ish hiding behind a bush or watching through binoculars kind of way …
I mean right in plain sight.
Sitting across a conference room table from you in plain sight …
In the company of other people in plain sight …
And, admittedly, looking straight at you because you're talking … in plain sight … in a meeting .  A meeting you arranged.
But they aren't just looking at you …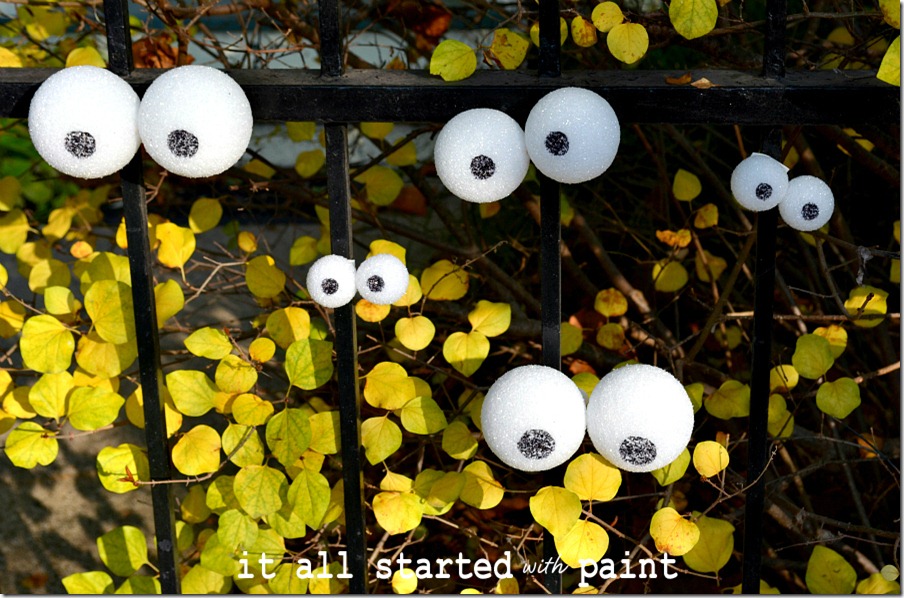 … they're looking through you.
True story.
Fifteen years ago.  New York City.  Doing some meet-and-greets with media we worked with regularly.  Now granted I was 15 years younger …  15 years – and pounds — thinner … and 15 years of gravity had not yet taken its toll …
But one of the meet and greets was staring at me so intently … intensely … it caught me off guard.  Made me extremely uncomfortable.
I questioned if perhaps I was mistaken.  Maybe he stared at everyone like that.  Maybe he made everyone feel uncomfortable …
And I questioned myself right up until we stepped outside the front door of that building.  That's when my co-worker rounded on me and was like "what was that?"  and "why was he staring at you like that?" …
So it wasn't my imagination.
And I never did find out what was going on … I left that particular job not too long after those NYC meet and greets …
Thankfully, my Halloween googley eyes don't look through me … or make me feel uncomfortable.
After all, they're just made out of four different sizes of Styrofoam balls I picked up at Michael's.  And colored with a sharpie.  And attached together using some toothpicks …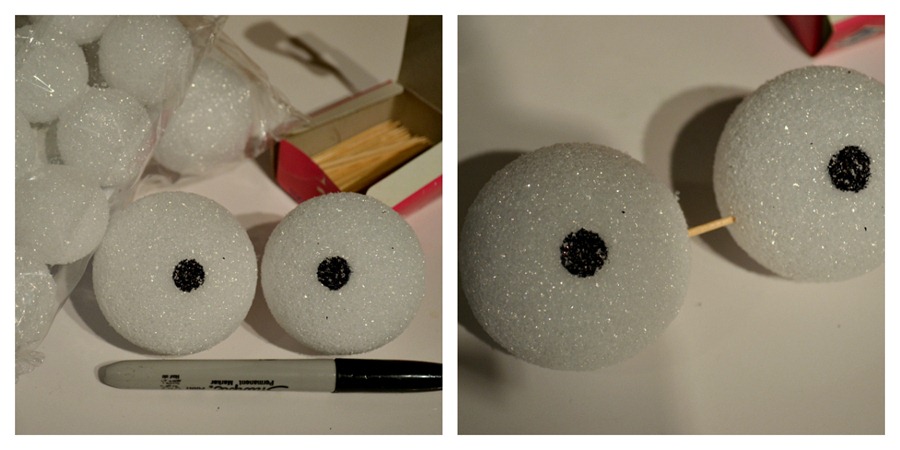 … and attached to the front fence with some command strips.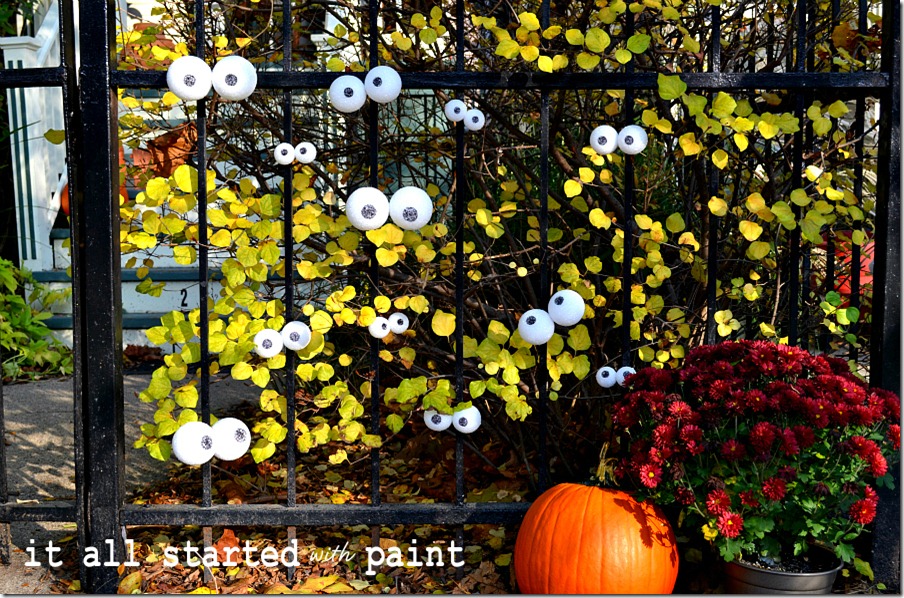 Now I'll just wait and see how well they hold up to the elements … and the neighborhood dogs …

* House of Hepworths * The Shabby Creek Cottage * Momnivore's Dilemma * The 36th Avenue * Somewhat Simple * Live.Laugh.Rowe. * At the Picket Fence * Jennifer Rizzo * Redoux * Chic on a Shoestring * Funky Junk Interiors * Tatertots & Jello * I Heart Naptime * The DIY Showoff *