Yes, you read that headline right.  I'm busy planning for Christmas 2013.  Despite (or in spite of?) the fact that I never fully embraced Christmas 2012.  Much like this blogger – who, by the way, made me feel so much better about myself and my home.
So instead of taking down my 2012 decorations – a task I'm putting off until this weekend – I'm plotting how to change things up in 2013.  My inspiration comes from a favorite ornament I gave my son a few years ago …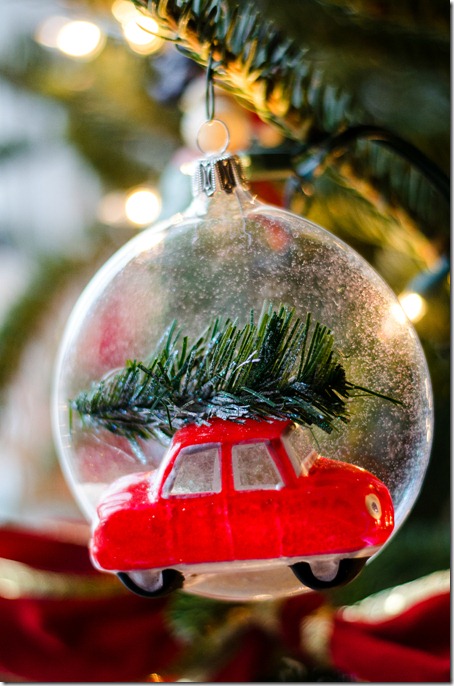 Something about that  car with the tree on top has me dreaming of a tree-filled table tops.  Plural.  So instead of taking the ornaments off our 2012 tree, I'm busy Googling "bottle brush Christmas trees" and "mini Christmas trees."  I hit pay dirt here  and placed two orders for 21 assorted sizes for the low, low price of $9.99 each.
And now I'm dreaming about dyeing or spray painting them fun colors … or maybe I'll just leave them as is … or maybe I'll douse them in glitter …
Oh the possibilities are endless.  And I have 330+ days to decide …