I'm having a holy moly moment.  Okay, not just a single moment.  Many moments. Many moments throughout the day.  Morning.  Noon. Night.  As the light changes.  Waxing and waning.
… and why oh why won't the sun come out to play?
It's not that I don't like the color I chose for the walls.  It's amazing.  Beautiful.  A perfect navy from Sherwin-Williams.
And that navy went up so effortlessly.  Perfectly.  Two coats and I was done.
And when I climbed down from that wobbly old ladder and eyed my masterpiece, I started to doubt.
Perhaps it's too bold a move.
Perhaps it's too dark in my light-challenged home.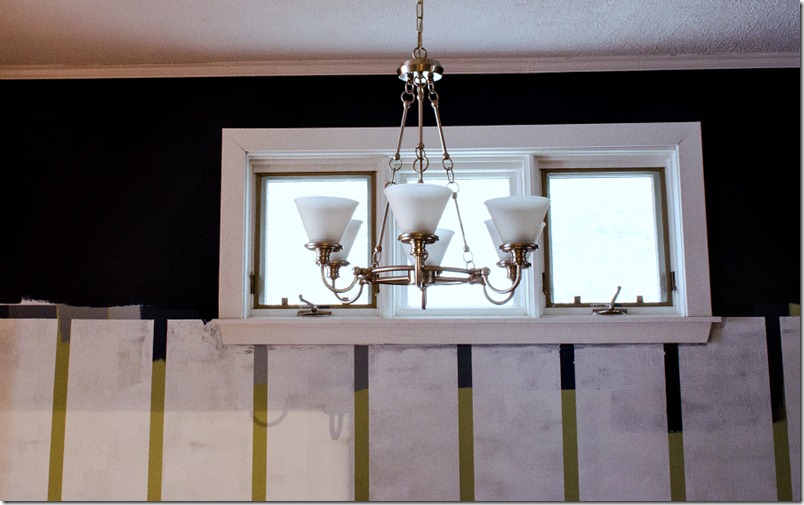 And when exactly did the tables turn?
My husband and children are now reassuring me that it will all look great. Fabulous. Just wait until we get the white board and batten up with the crisp white semi-gloss …
And the rugs.Remember the new rugs?  The fabulous new rugs that will lighten and brighten everything up ….
It's a big change.  A dramatic change.  And we really need to get that board and batten up.  I've been busy this week measuring lengths and heights.  Figuring out a baseboard fix.  And how to wrap the arches.  I'll get the lumber cut on Friday. The plan is to install on the weekend.  A little Valentine's gift to me from my husband …
In the meanwhile, I have a lengthy "to do" list to work on. And things to find.  And spray paint.  My car is filled with Salvation Army finds that will look fabulous with a coat or two of spray paint.
And the packages keep coming.  Stacking up in the entry.  Pretty soon, we won't be able to get through the front door.

The journey continues …

Want to follow along on my dining and living room remodels?
It's easy.  Get my post delivered by email:
Let's keep in touch: