Are you familiar with a magazine by the name of Midwest Living?  A shelter publication that falls under the Meredith Publishing Company banner.  The very same company that publishes a little magazine you may have heard of …
Better Homes & Gardens.
Now, if you answered "yes" to the question about Midwest Living, feel free to thank me.  Go on.  Bestow some gratitude.  Maybe do a little dance.
You see, Midwest Living was just a glimmer in Meredith Corp's eye when they asked the public relations agency where I worked to launch the magazine.  And who, you may ask, spearheaded said campaign?  That's right.  None other than little ol' me.
It was my first big assignment in my newly promoted role of Assistant Account Executive.   Only thing, it wasn't a big project for the agency.  It was pretty streamlined (read: low budget).  Straight forward.  No crisis contingency plans were needed.  We were pretty confident the media in the Midwest would embrace this new magazine announcement with open arms – and ample column space.
Funny thing, though, the team working on the launch were all born-and-bred hardcore New York metro-area residents.  The Midwest was a mystery to us.  Comprised of states we flew over on our way to California and Colorado and Vegas.  And as we looked out our airplane windows, we envisioned lots of corn and wheat and cows.  Sure, there was an occasional arch and the world's tallest building and a massive mall and some infamous sporting teams thrown into the Midwest mix …
… but for a bunch of New York Midwest virgins, it always came back to the corn and the wheat and the cows. With a Christmas tree farm thrown in here and there.
Little did I know back then – leading my first real client project and convincing a reporter at the Chicago Tribune about why they needed to do a story on this amazing new magazine – that one day this born-and-bred hardcore New York metro-area girl would actually be living in the very territory Midwest Living covers.  And not just living.  But raising my kids as true born-and-bred Midwesterners.
And little did I know back then that I would have a blog and blog about my Midwestern home and adventures …
… like how I'll be attending a Midwest Meet-Up next month.  A gathering of not only area bloggers, but readers too.  Those who read us and want to meet us in person are welcome to attend …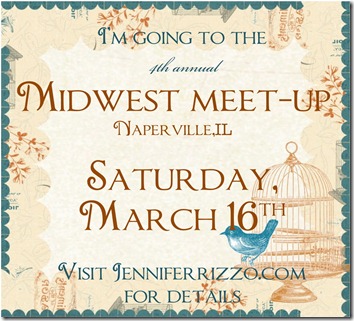 The blogging sensation known as Jennifer Rizzo is organizing the details.  Details which can be found by clicking on the invitation …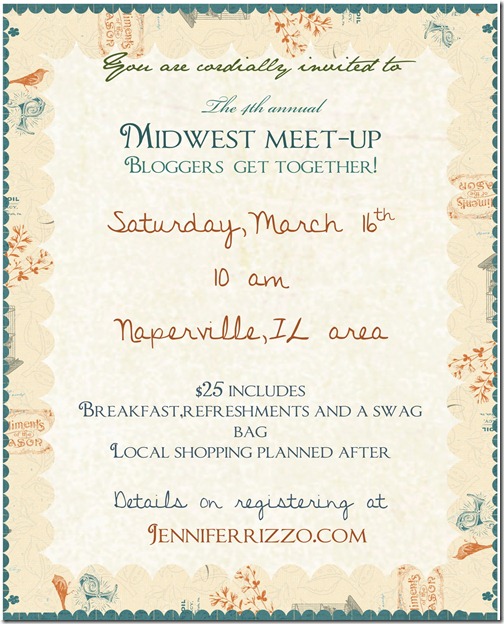 So now you, too, are cordially invited to attend our Midwest Meet-Up.  Where I can tell you — with first-hand knowledge — about how the Midwest offers so much more than just corn and wheat and cows …
P.S. While Kentucky is not considered part of the Midwest – I don't see it listed on the Midwest Living magazine's banner —  it's close enough.  In proximity, that is.  Not lifestyle.  Kentucky is all about bourbon and horses and rolling bluegrass hills.  But I digress.  The point is my friends — and Kentucky neighbors — Kari from Thistlewood Farm and Heather from At The Picket Fence will be driving up to join us on the 16th too!
Get it all started with paint delivered to your email inbox.  It's easy.  Just sign up here: