You know that moment …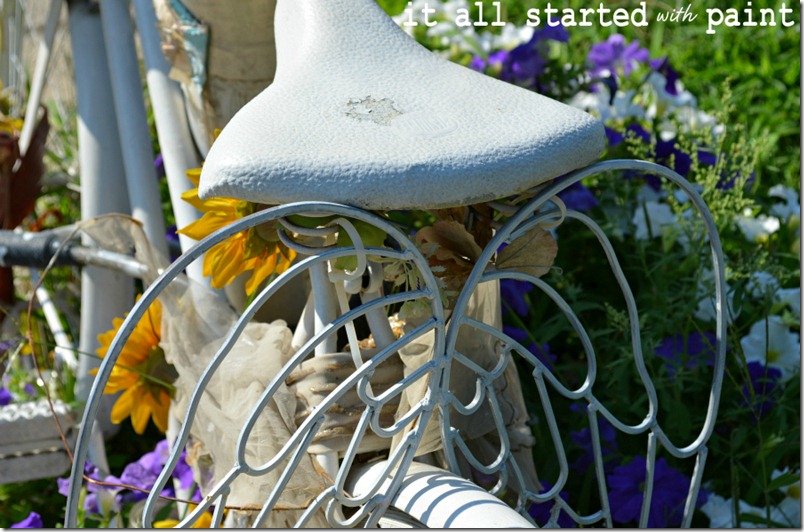 That moment after nine months …
nine months that turned your former slim self into something unrecognizable.

That moment after 20+ hours of hard labor …
… when you finally get to see that baby who spent the previous nine months growing in your belly …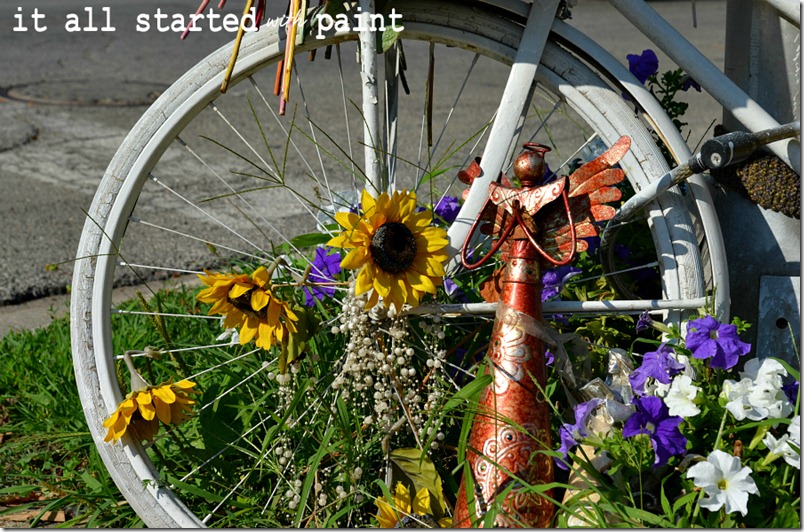 That moment when your newly born baby is placed in your arms.  And at that moment you cry like a baby …  right along with your he-man of a husband who has turned into a pile of mush.
And in that moment, all you want to do is protect that new life.  Fiercely.  Forever.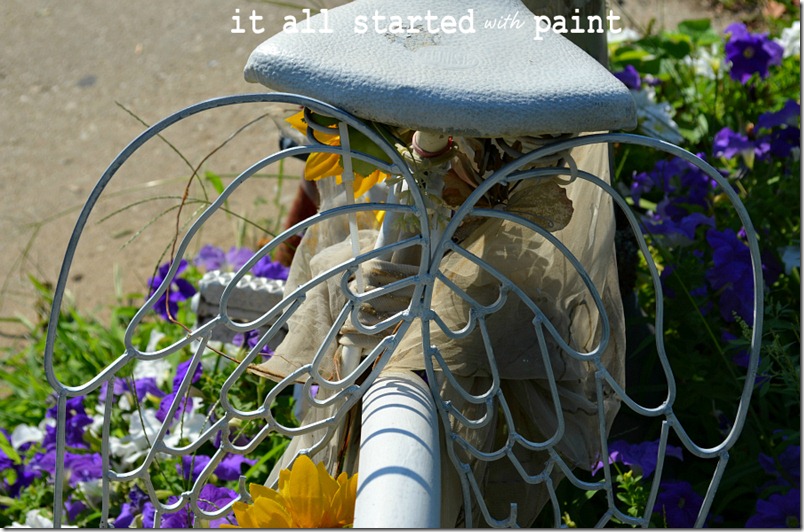 And you try.  You really do.  But as they grow and want to flex their independence, you know you have to let go.
Slowly.
Well … that's my approach.
I'm still working on the whole "letting go" thing.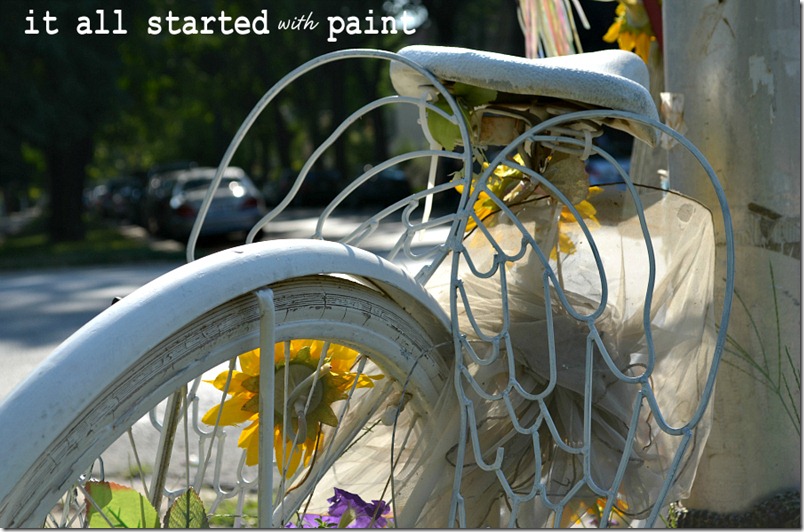 Eventually we all have to come to the realization that we can't coddle them forever …
You can only hope you've prepared them to be safe.  To be careful.  To look both ways before crossing the street.  And to always remember that they share those streets with others. Whether as a motor vehicle operator, a pedestrian …
… or a bicyclist.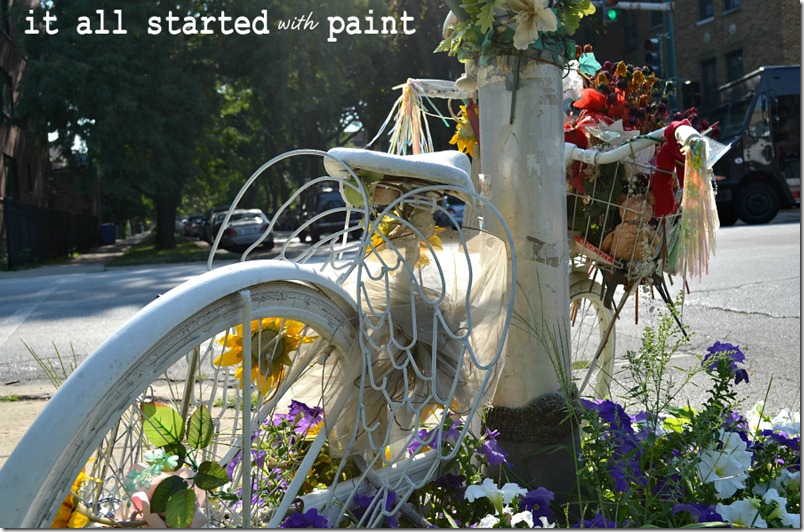 Peppered around the city of Chicago are constant reminders of the dangers of the streets.
Reminders in the form of ghost bikes.  Place where bicyclists' lost their lives and decorated — worshiped — as shrines.
And more often than not, those ghost bikes mark the loss of life of someone who was taken way to early …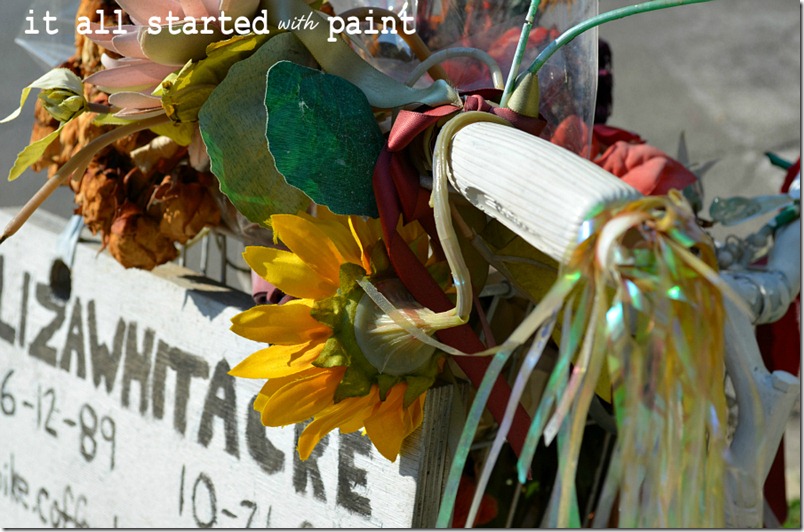 And as you pass them on the way to the park or the Target or the supermarket, you are haunted …
Haunted with pure fear.
Because, as a parent of two young adults-in-the-making who are eager to flex their independence …
You can only hope and wish and pray …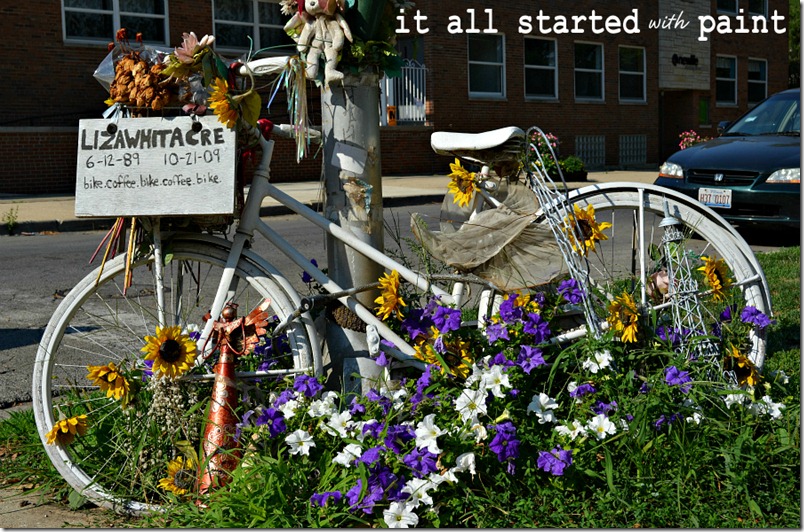 … that this moment is not in their future.

P.S.  Have you picked up your spray paint yet?  The spray paint link party and contest goes live just one week from today …Click herefor more ….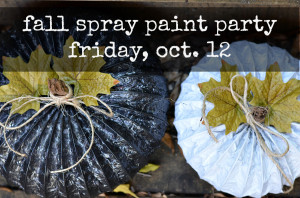 The party goes live on Friday, October 12 at 6 AM EST …