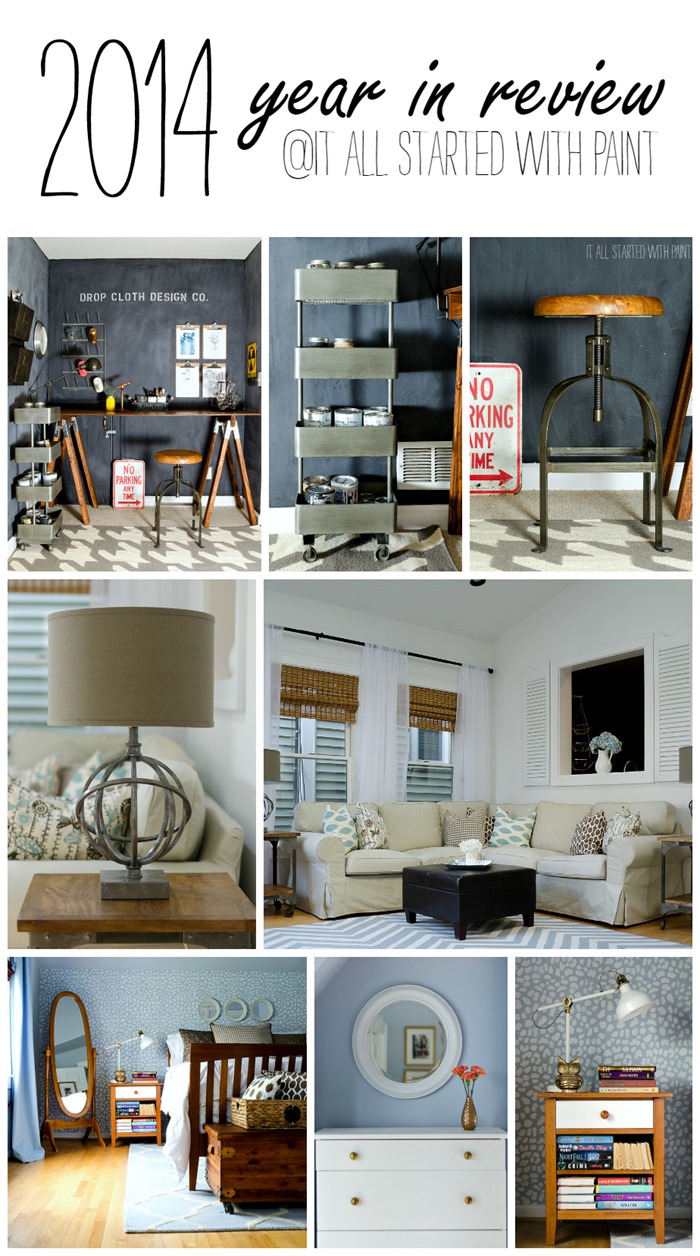 I've never been a Christmas letter writer. Mostly because it would bore my friends and family to tears.
Seriously.
We live a pretty dull life around here.
I've also never been a year-end recap blogger. Mostly because it would turn into a painful reminder of all the things I wanted to do but failed to accomplish that year.
Seriously depressing.
But this year? This year is different. It's been a year filled with some serious high highs ….
and serious low lows.
This year is a Christmas-letter-worthy year.
And a blog-year-in-review-worthy year too.
Hence this 2014 year in review titled post.
Admittedly, I got off to a slow start project-wise in early 2014. With some simple crafts. Like this one and this one for Valentine's Day. Oh, and let's not forget the Anthropologie-inspired heart pillow too.
And some recipes. Like this one. And this one from my husband, which continues to be a family favorite …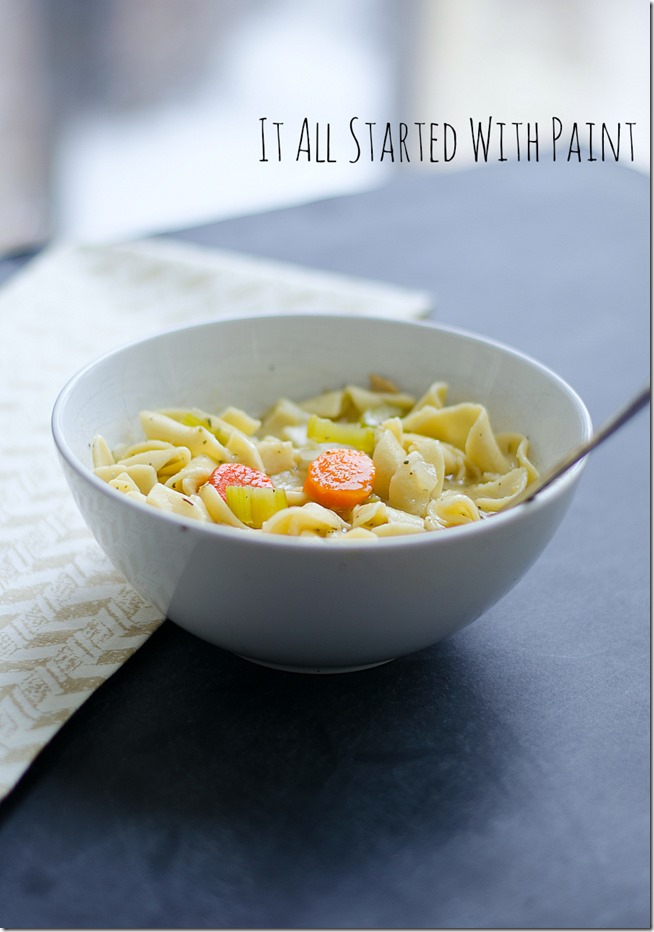 … we even enjoyed its deliciousness for dinner last night!
But the biggest high happened in February when a publisher approached me asking if I'd like to submit a proposal for a mason jar craft book for kids …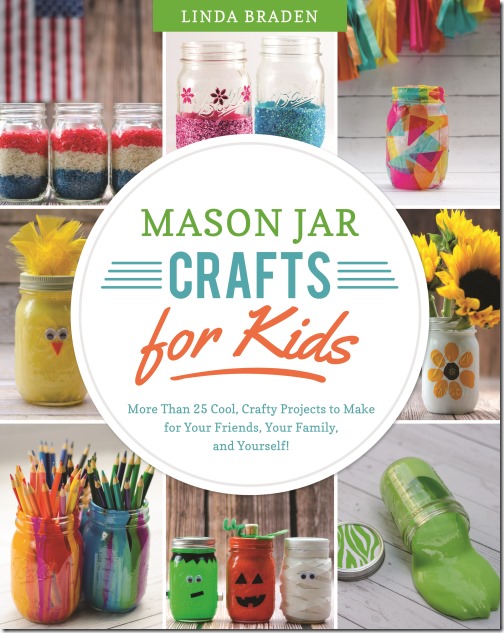 … and just like that I became one of those blogging-led-to-a-book-contract stories that border on urban legend. With a scheduled April 2015 publication date, you'll certainly be hearing more about the book from me this year.
And here's my advance"I'm so sorry" for all the annoying posts in 2015 promoting the book!
Five months into 2014, I got my act in gear. And finally finished my master bedroom makeover …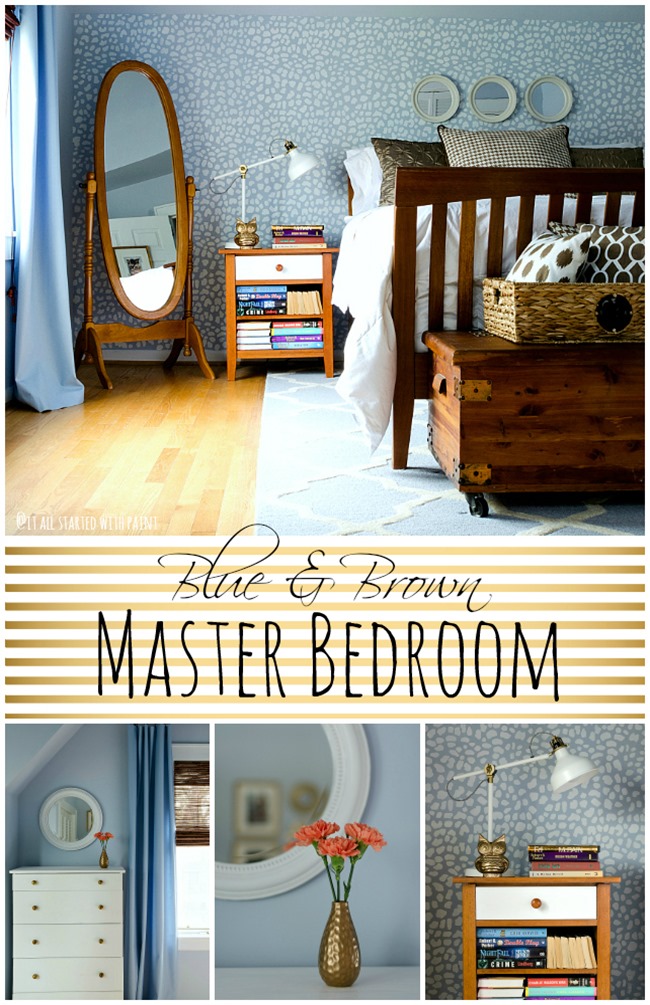 … a makeover that I started in 2012!
Seriously. I am not kidding you.
And a makeover that included my favorite Ikea Tarva hack …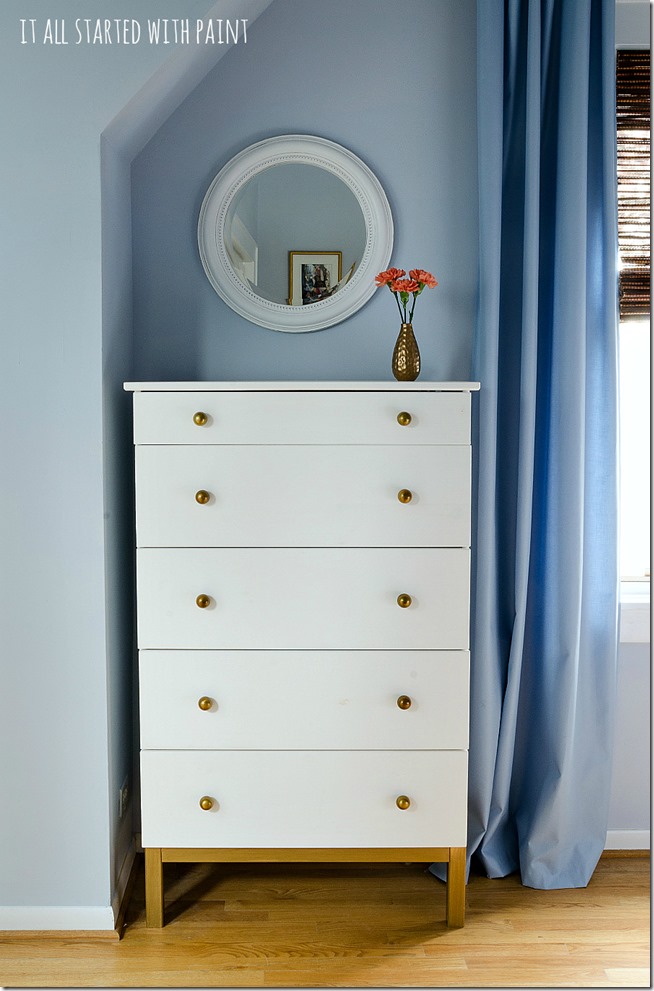 … and my stenciled animal print wall.
In June, I got a taste of what it would be like to be a BIG blogger. Okay, not the biggest of BIG bloggers. But one who would get over half-a-million pageviews in a single month when this mason jar lemon meringue pie post went crazy viral on Facebook …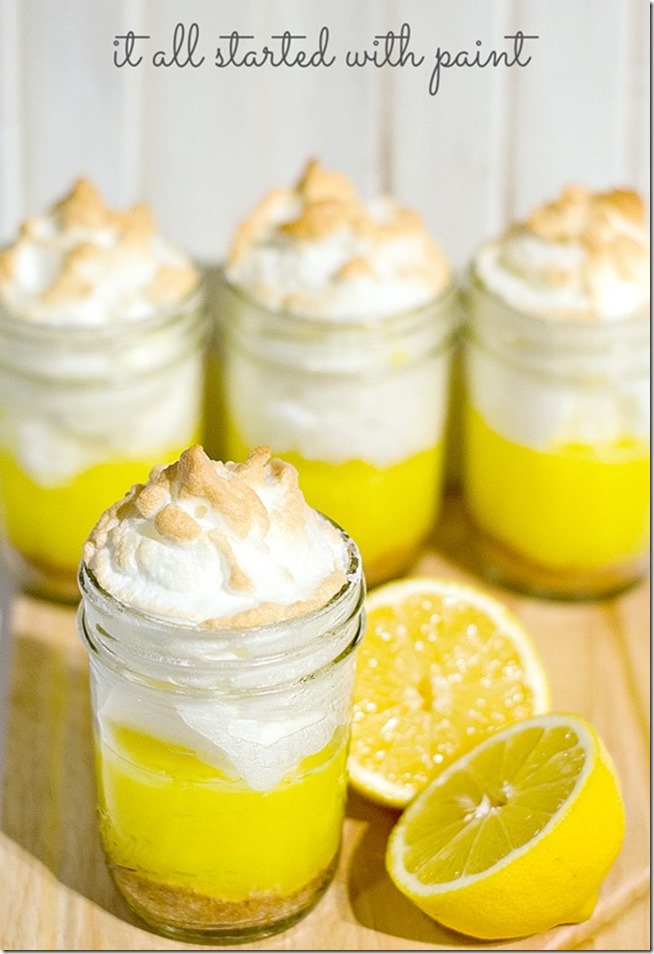 I watched in awe as the pageviews kept climbing and climbing to jaw-dropping numbers. Finally peaking at 18,000+ in a single day.
Um, huh? Especially considering the original post was from 2013. And the photos were totally overexposed and over-edited.
On a personal front, we also had some highs. And lows.
There was the expensive basement flooding debacle.
And the expensive surgery for our dog Ernie to correct a blown knee. The kind of injury that ends the careers of professional athletes.
Luckily, Ernie was not a professional athlete.
The best personal "high" of the year arrived when our son received the "big" envelope from his college of choice.
And, unlike the start of 2014, I did manage to finish the year strong. The family room got a remodel that each and every family member (including the post-surgical-recovering-pup) have claimed as their favorite room in the house …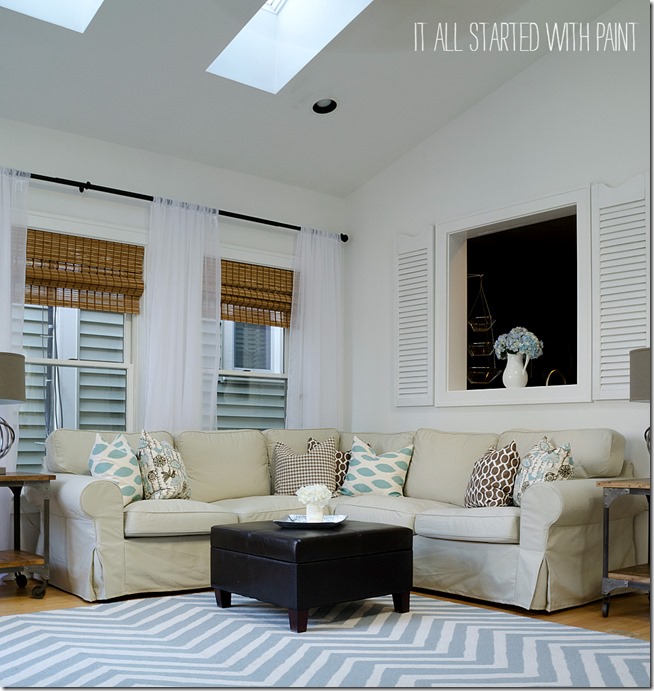 I can't blame them. Especially at night when these Birch Lane lamps give the room the perfect warm glow …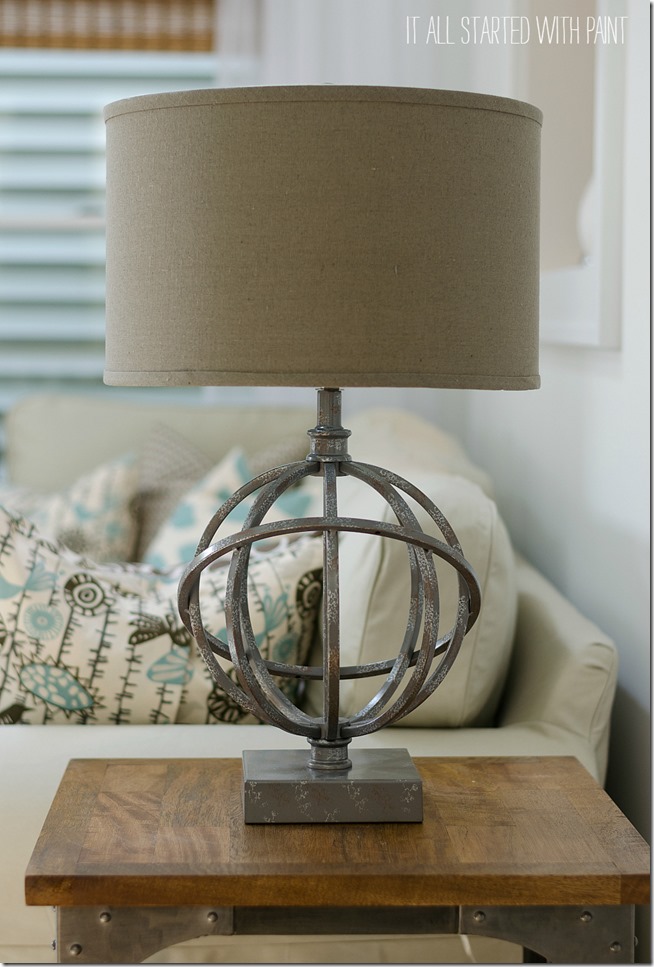 And then there was my dining-room-liberation-front movement. The one where I moved my Etsy shop business from our dining room to a dedicated work space in the basement.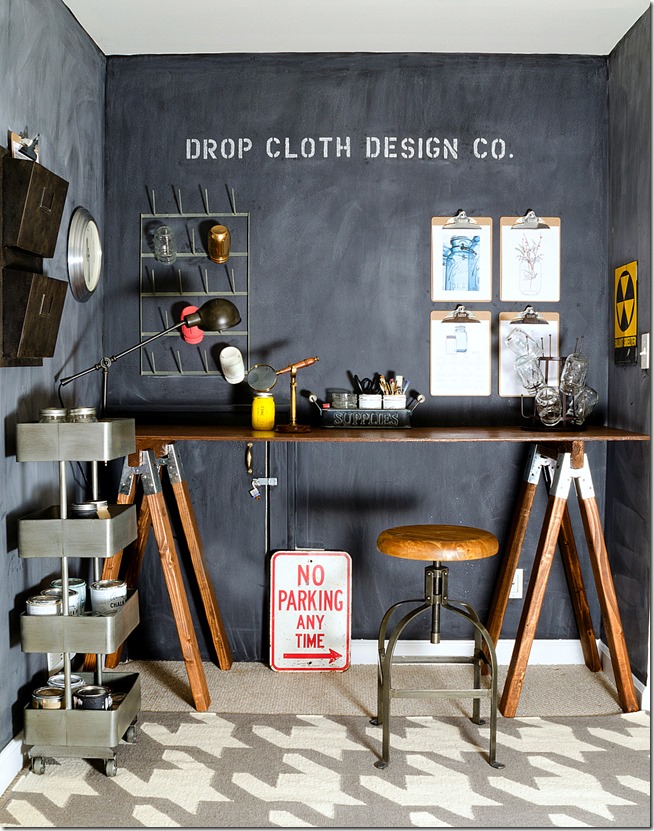 I can't even find the word to tell you how happy this space make me. And how I happily park my butt here on my World Market swivel stool (even though the sign strictly tells me to do otherwise; any time) …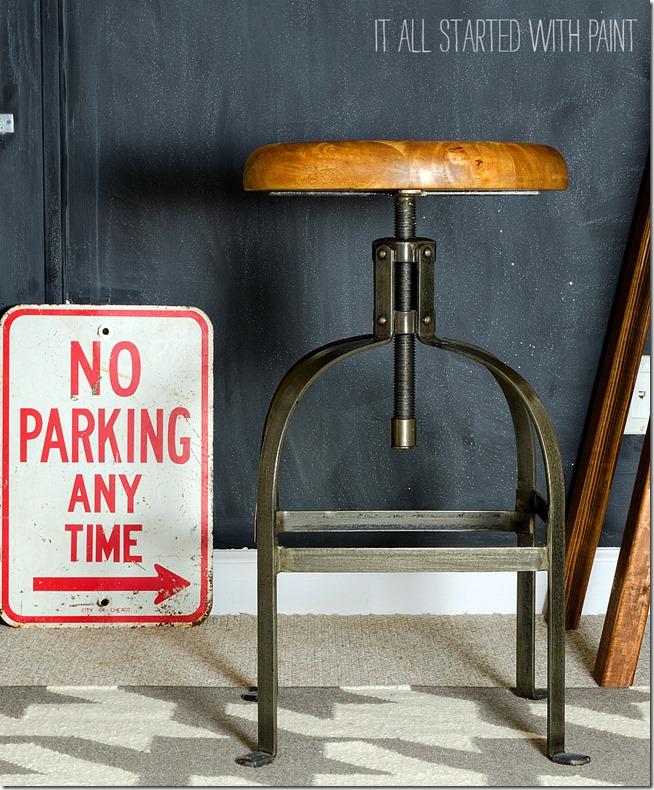 … as I happily paint my Etsy shop mason jar orders.
This is the year where I also tested my resolve (as well as the resolve of my 11 co-crafters) by organizing a 12 Days of Christmas ornament making event.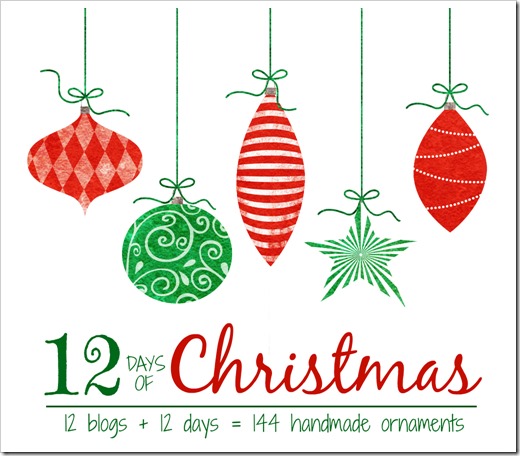 That was tough.
It required some recuperation time. Which led to a delay in my getting my holiday home tour up. But I did. And I think this might be my favorite holiday home of all …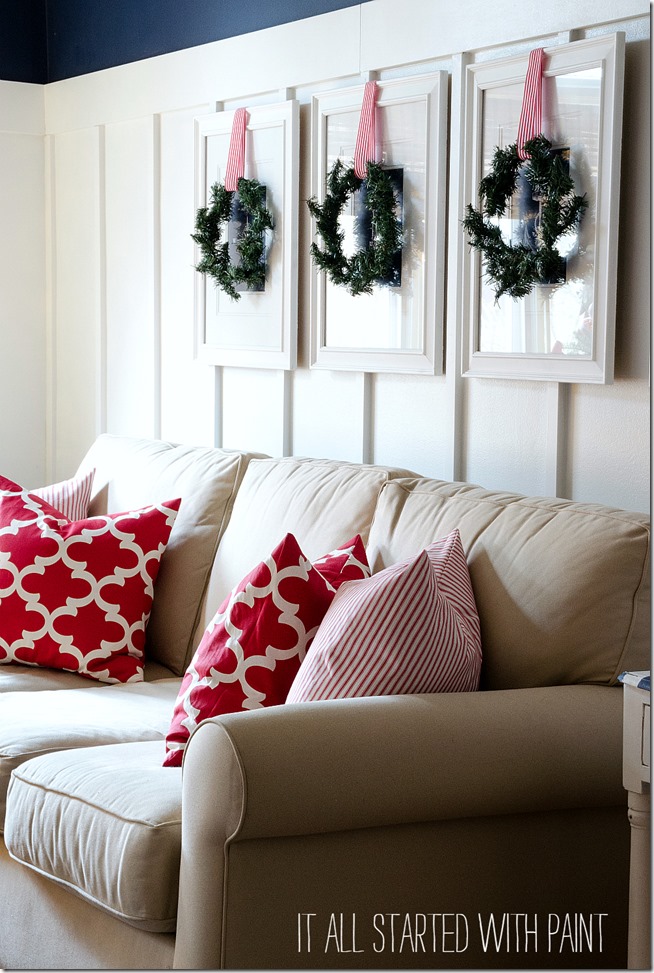 … until next year.

We are ending the year on a not-so-glamorous note. Gutter cleaning. Removal of a tree that was threatening to take down our screen porch. And it looks like the pup blew out his other knee on Christmas day. Which will require a second surgery …
sigh.
That stresses me out. Not just because of the cost (which is costly).  But the trauma it inflicts on Ernie. And the long recovery.
On the up side – if I can call it that — at least I know what to expect this time around.
Here's hoping you had a Christmas-letter-worthy-year this year. One with more highs than lows …

Linda
Sharing: * Refresh Restyle * Southern Hospitality * Savvy Southern Style * Between Naps on the Porch *