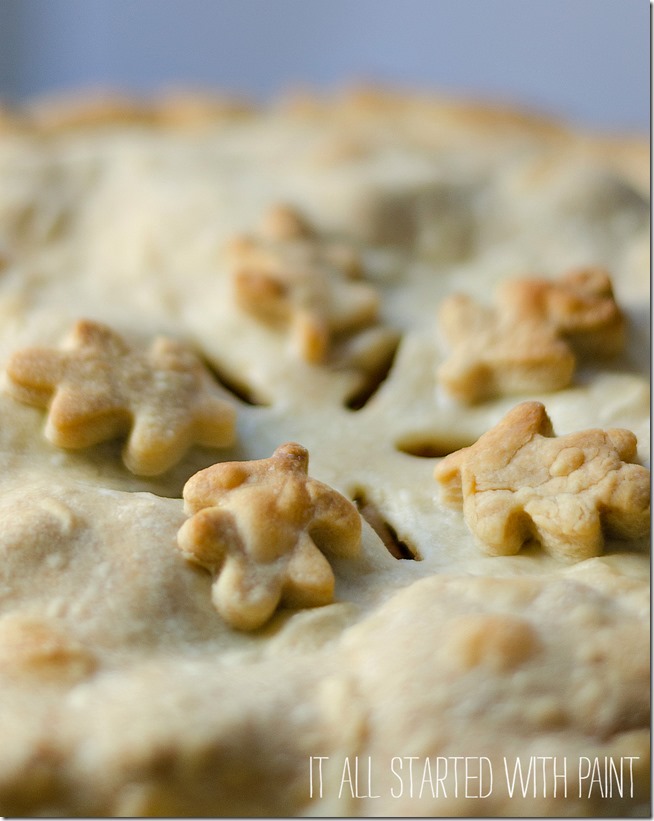 Happy Thanksgiving!
I woke up early this morning to make apple pie. Homemade. From scratch.
Crust and all!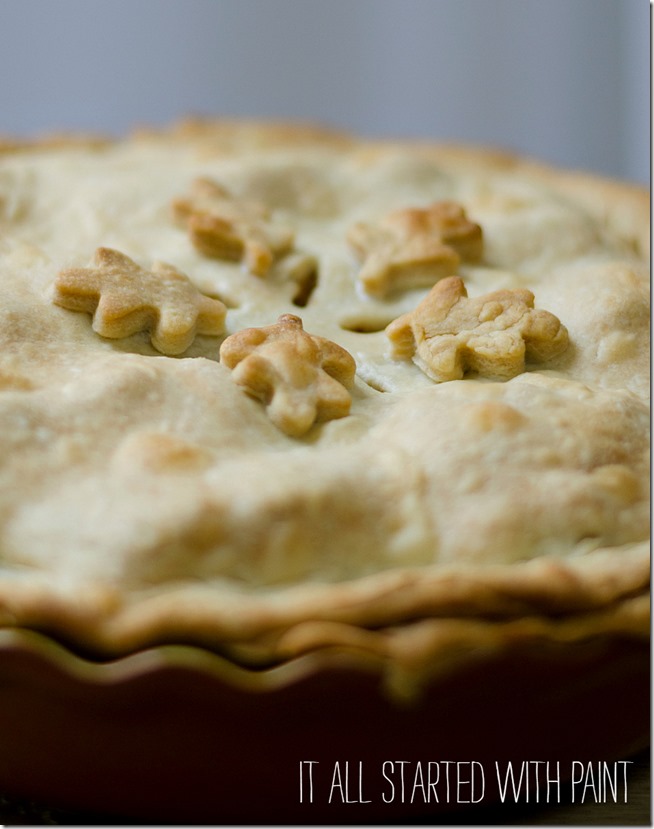 Yes, yes, I know I should have done it yesterday. So that I could sleep in and relax. But I knew my post-operative pet would be waking me sometime between 6:30 and 7:00 AM. And, like clockwork, he did.
There was a lot of peeling and slicing and hand mixing going on as I made this pie. A pie that I hope my sister-in-law doesn't toss to the floor this year …
and that's a story for another day.
😉
Homemade Apple Pie Recipe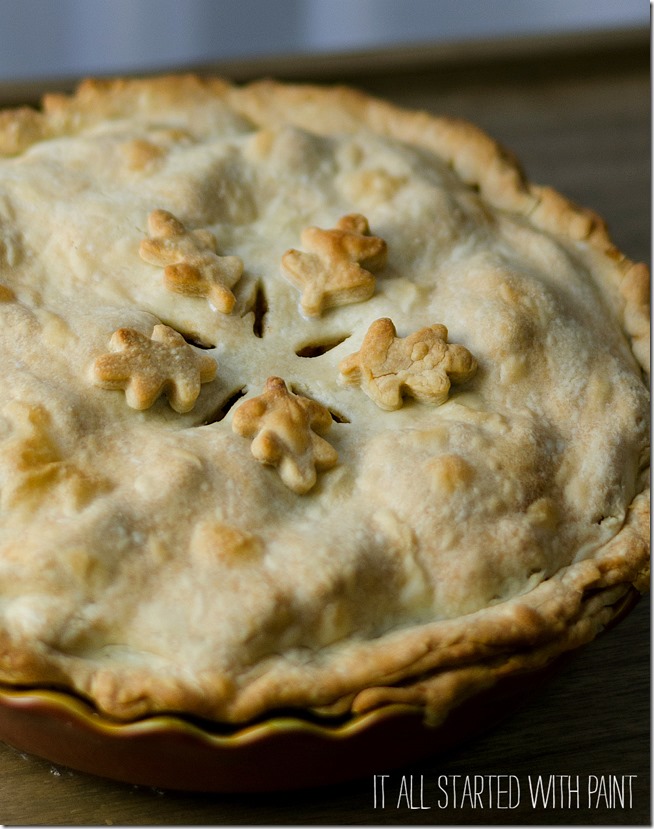 Pie Crust
I started with the crust recipe I found here. Dubbed the easiest, yummiest pie crust ever. Only thing, I don't have a food processor. So I mixed by hand. First I added the 1 cup of cubed butter to the 2 1/4 cups of flower and 1 teaspoon of salt. I mixed by hand by schmushing the butter and flour together until it looked like little pebbles. Then I added 8 of the 10 tablespoons of ice water called for in the recipe and mixed by hand. I separated the dough into two even halves, rolled into balls, placed in plastic Ziplocs and schmushed down into discs. I refrigerated for 20 minutes or so and then rolled out on a lightly floured surface. Roll out one for the bottom and one for the top.
Pie Filling (source: my go-to pie cookbook, American Pie by Teresa Kennedy)
1 cup sugar
1 tablespoon all-purpose flour
2 generous teaspoons ground cinnamon
3/4 teaspoon ground nutmeg
3 1/2 cups peeled, cored and sliced McIntosh apples (about 4-5 apples)
3 cups peeled, cored and slices Granny Smith apples (about 4 apples)
2 tablespoons lightly salted butter
1/2 cup heavy or whipping cream
1. Pre-heat oven to 400 degrees F.
Instructions
2. Combine sugar, flour, and sices in large bowl. Add the apples slices and toss until well coated.
3. Fill the crust with the apple slices and dot them with butter.
4. Easy the top crust over the apple slices. Crimp to seal the edges.
5. Cut slits in the top crust to allow steam to escape.
6. Bake for one hour.
7. Turn off oven and remove pie. Gently pour the 1/2 cup of heavy whipping cream through the slits in the crust. Return pie to oven and leave it there until the oven is cool (about 20 minutes). Serve immediately.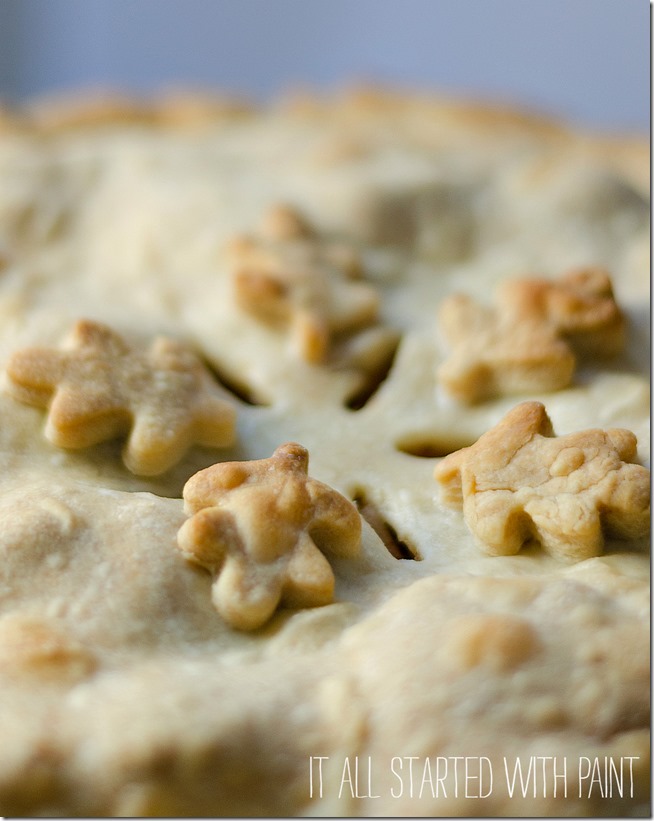 I hope you're enjoying a day surrounded by loved ones and filled with mouth-watering smells … and delicious food!

Linda
Sharing: Monday Funday |