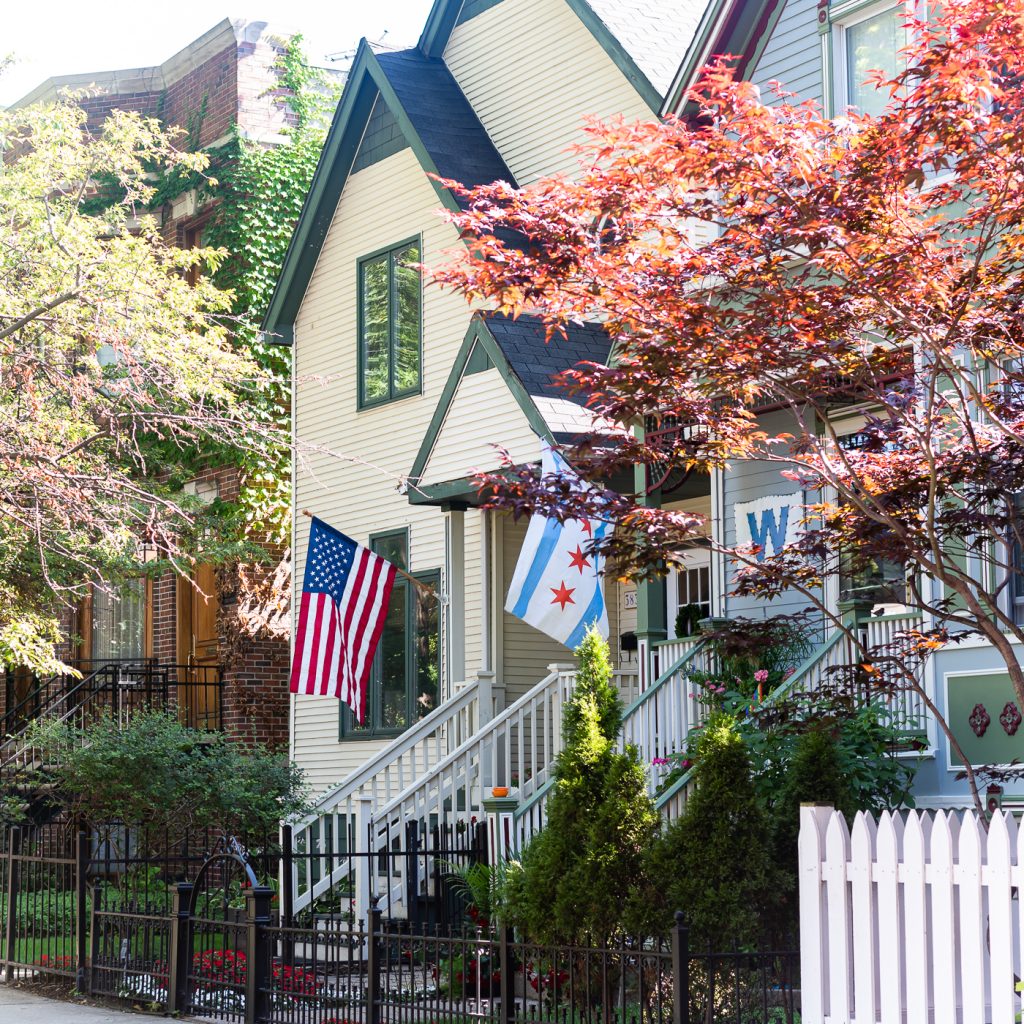 I would like to think this fabulous idea of telling you all (finally) about how and why I (and we) chose my (and our) house was all mine. But, alas, that honor goes to the very fabulous and talented Jennifer at Town and Country Living.
And you can read all about why Jennifer chose her historic home here …
This week she's organized a bunch of us bloggers to share the tales of how and why we fell in love with our homes. You can find links at the end of the post.
So, on to my story …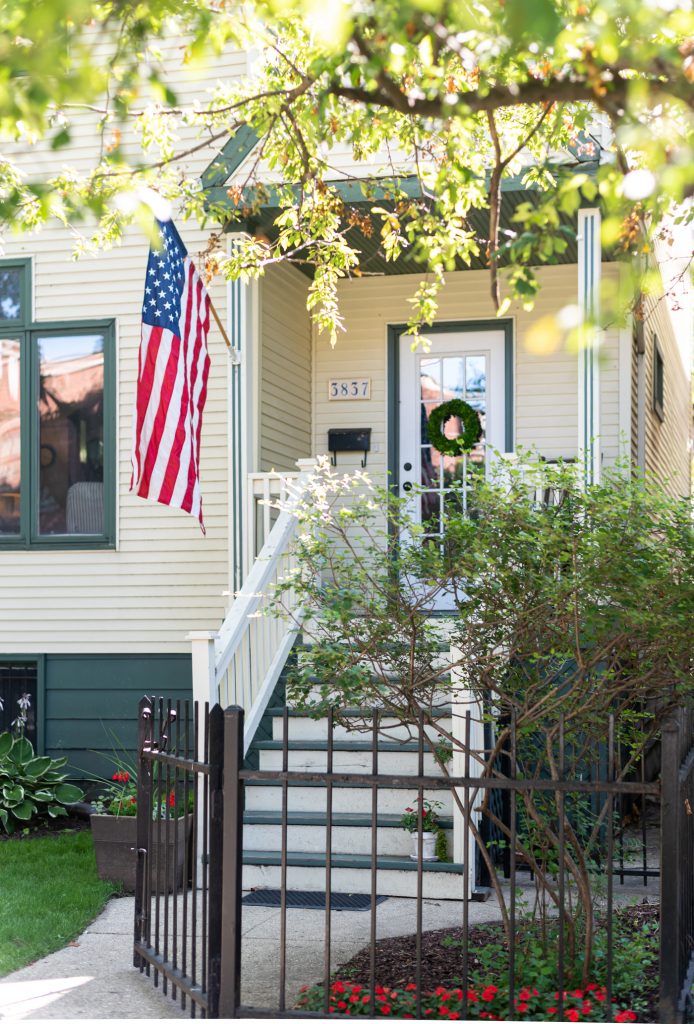 Now, many of you who stop by regularly have heard me moan and bemoan about my Chicago home. It's old. It's creaky. It's drafty …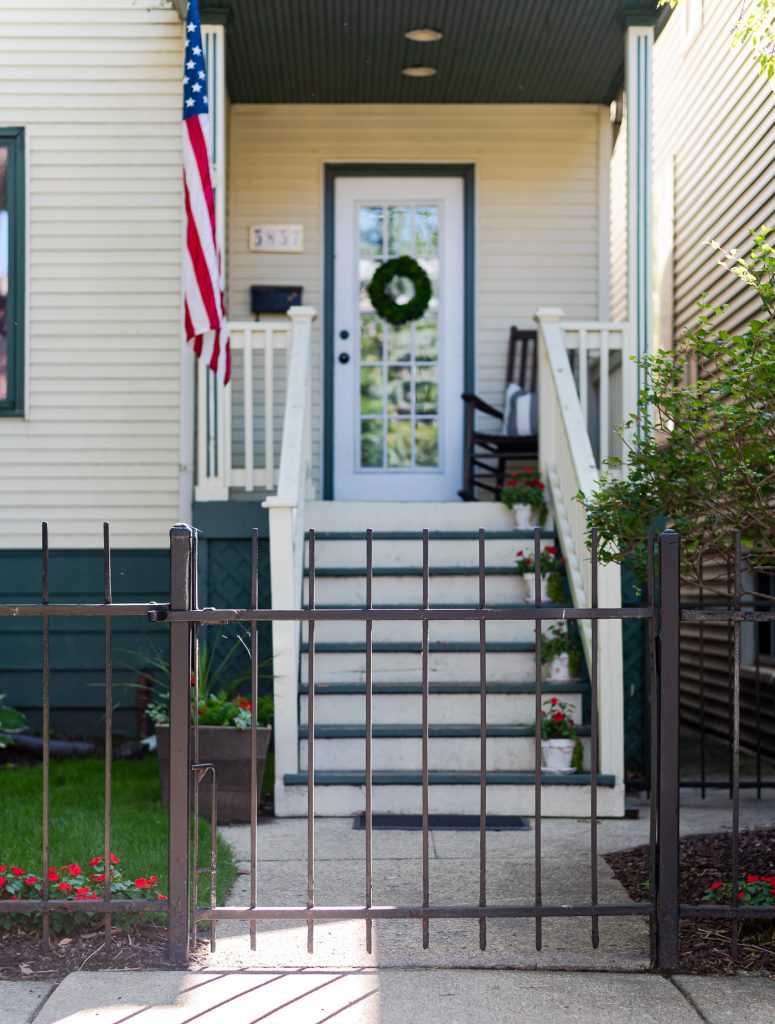 and, it's (technically) a tear-down in my now very gentrified Lakeview neighborhood. So I've been reluctant to make any large investments. Lately, it's been a lipstick on a pig situation.
Sorry house!
But it wasn't always so. There was a time when I swooned over this house!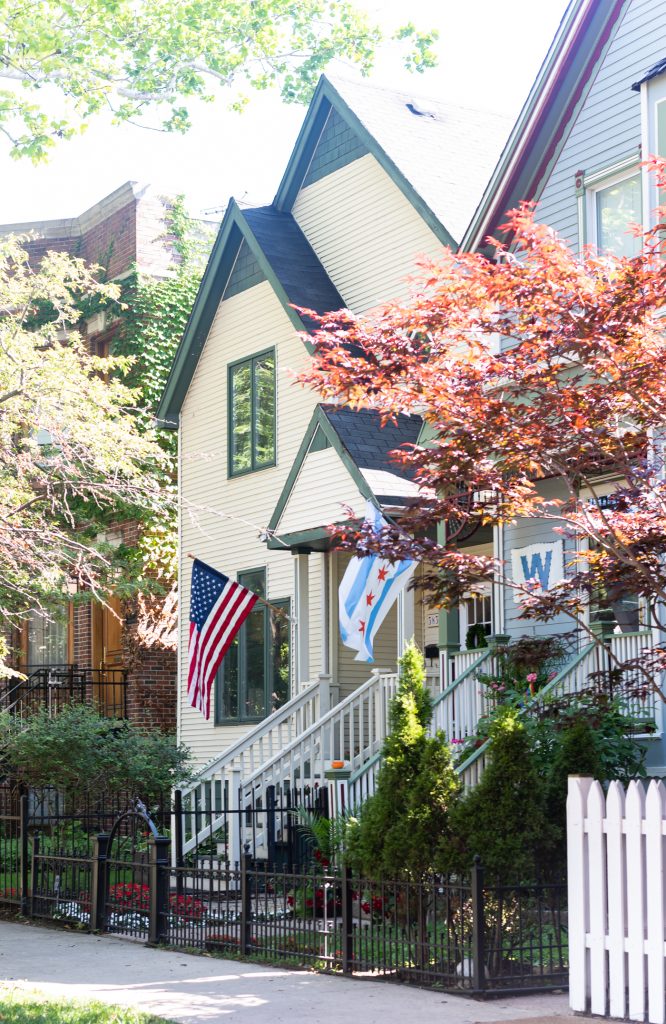 I was going to correct the headline to include a "we" and "our" because Mike did play a role too. But then I remembered that … technically … I really did choose this house!
Well, at first that is.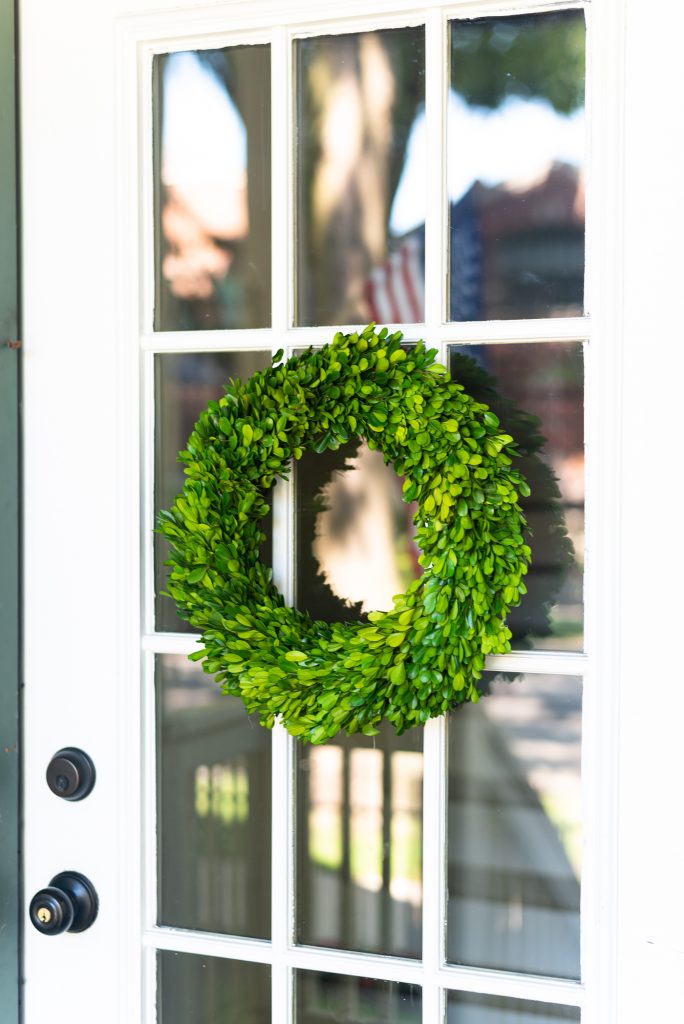 Mike was on a business trip when the realtor called insisting she found our first home. So I rushed over (alone) after work to take a look.
It was love at first sight.
Not to mention love at first neighborhood.
I fell in love with the tree lined street. I fell in love with the cast iron fence. I fell in love with the refurbished Victorian right next door. And the house next to that? Yeah, I fell in love with their white picket fence.
Swoon!
As far as I was concerned, it wasn't just a house I was buying. I was buying the entire block and the entire neighborhood.
And after 25 years (we originally had a 5-7 year plan) I'm still in love with the neighborhood. The block. And (most) of my neighbors. 😉
Shall we step inside?
The interior looks nothing like the house we bought.
Decor wise.
Style wise.
And detail wise.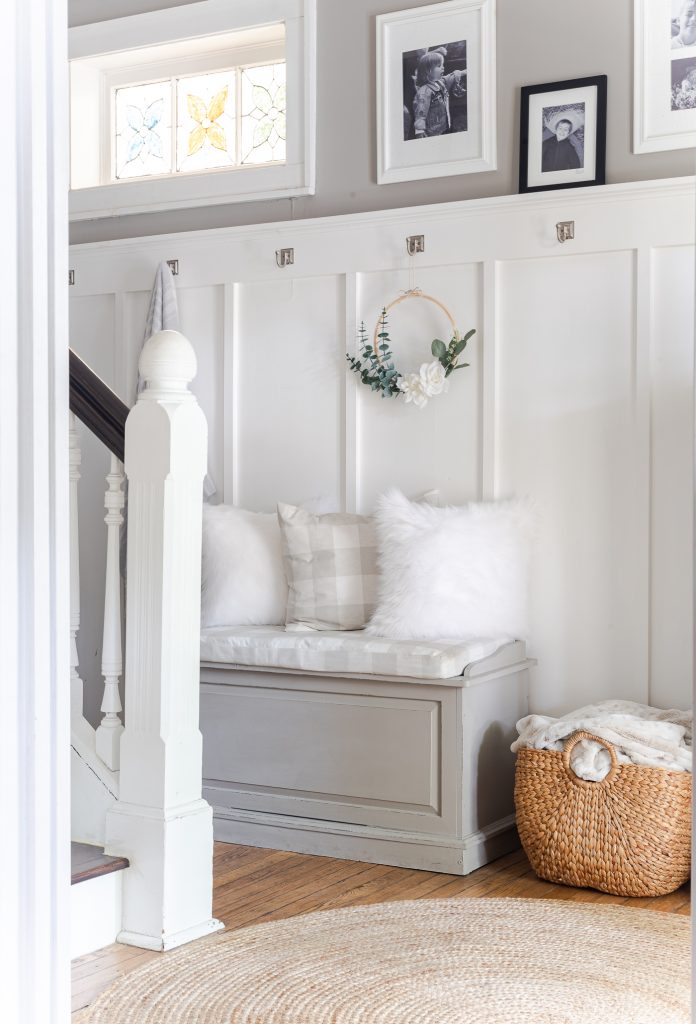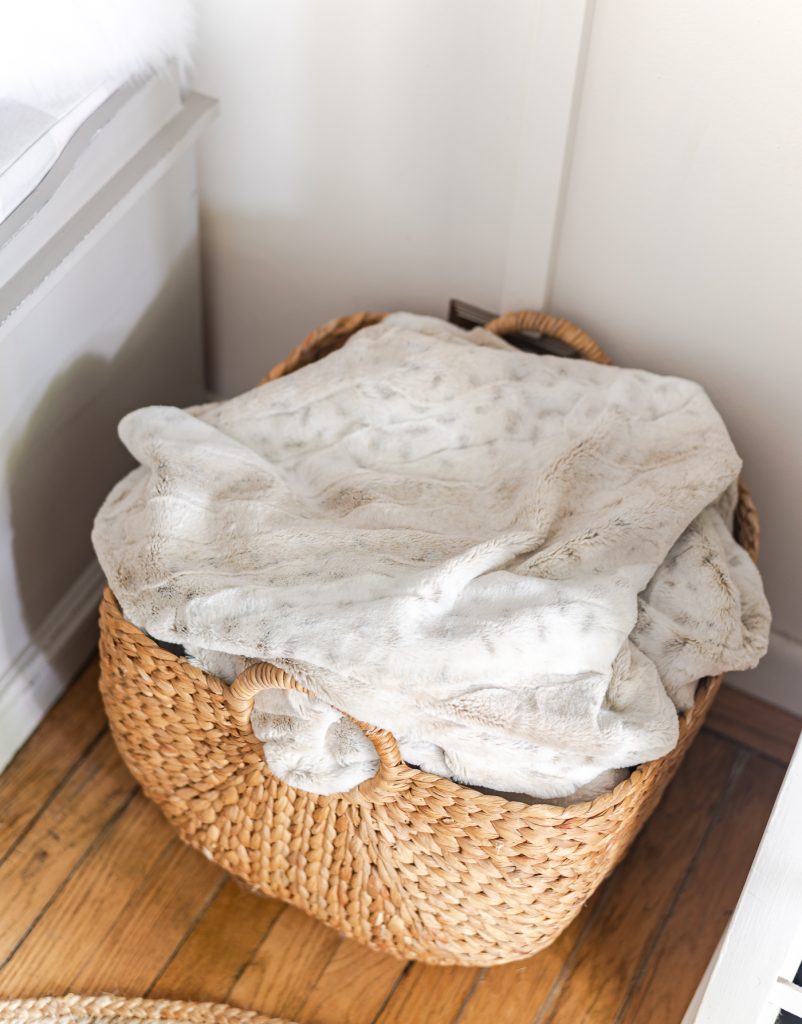 In the entry we embarked on our first big DIY experiment: installing faux board and batten molding.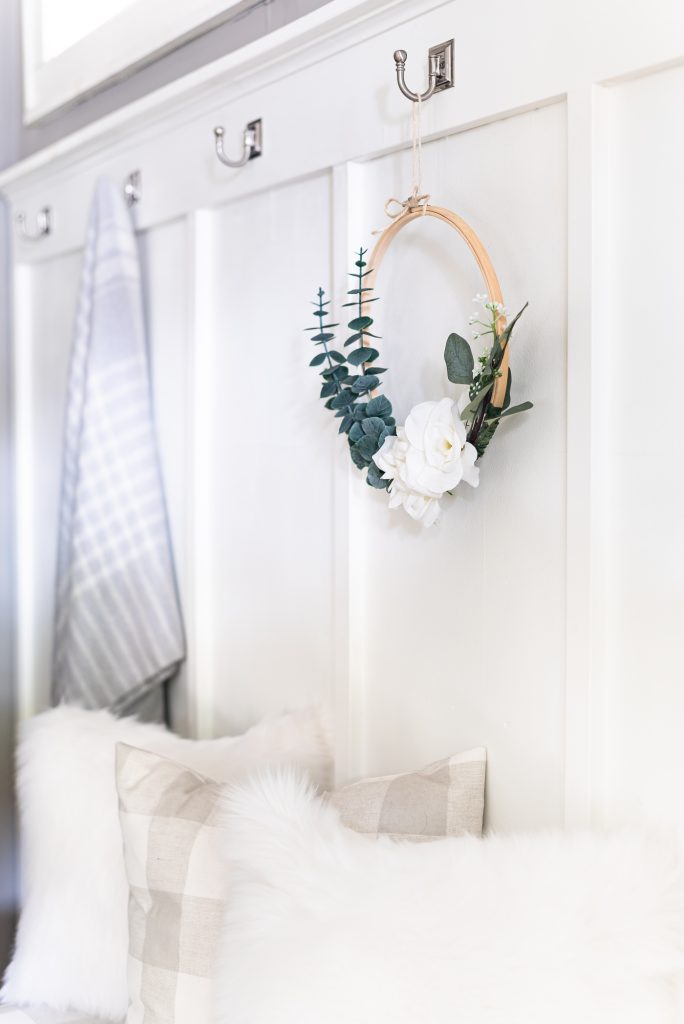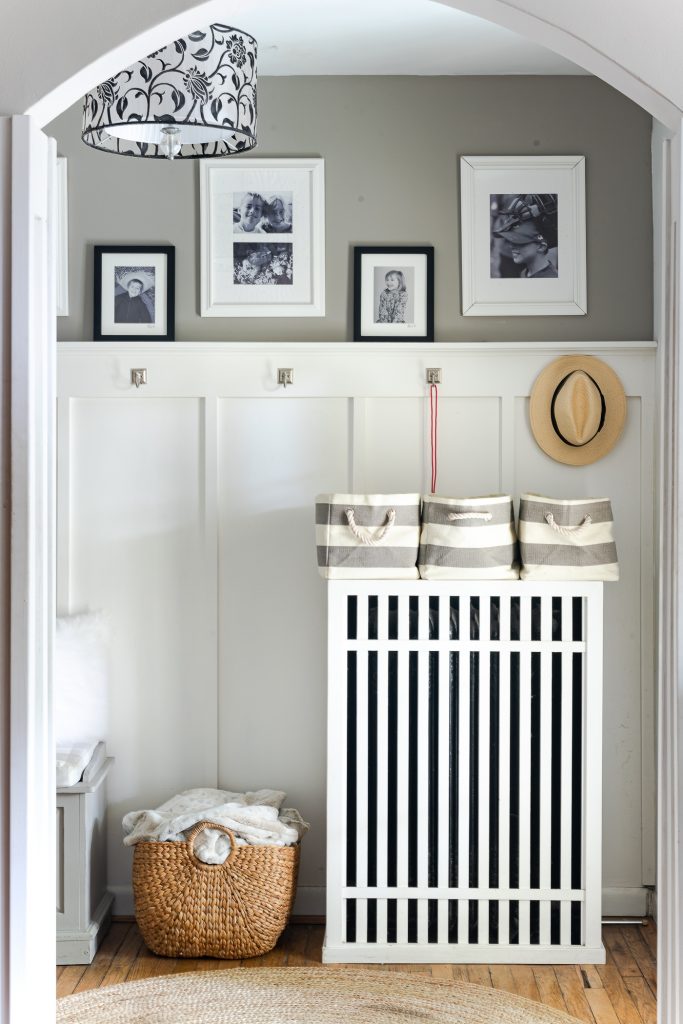 In our space-challenged home, it offered up a great storage solution for the kids coats and backpacks.
Okay, they still threw them on the floor. But at least mom now had hooks to pick them up and hang them on!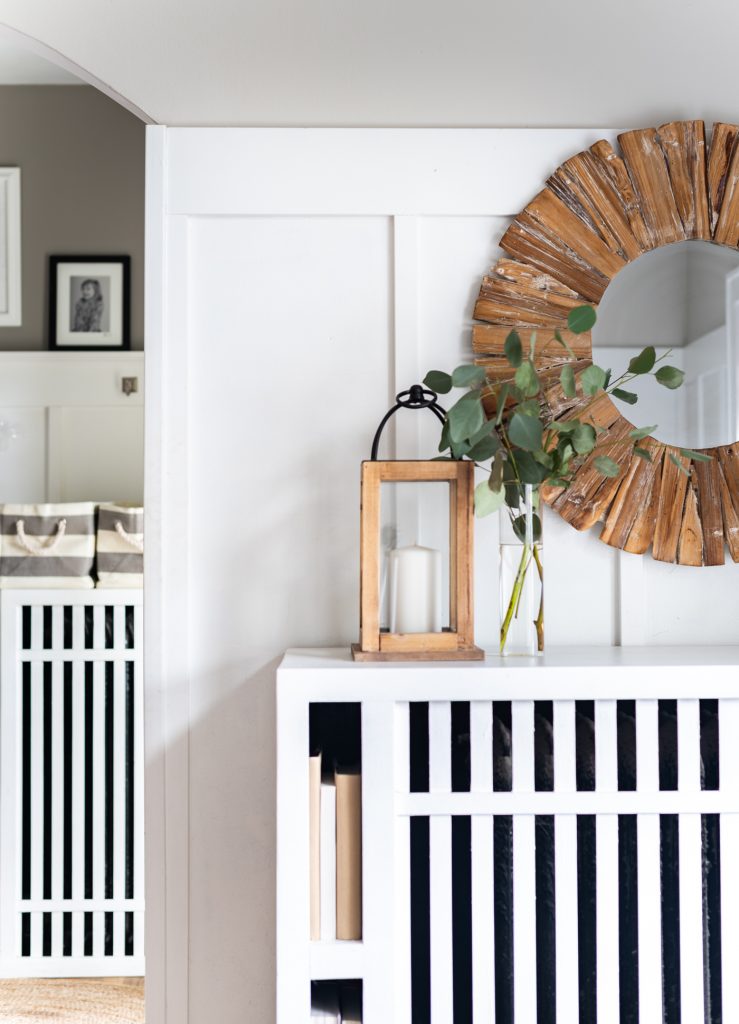 And we liked the board and batten look so much …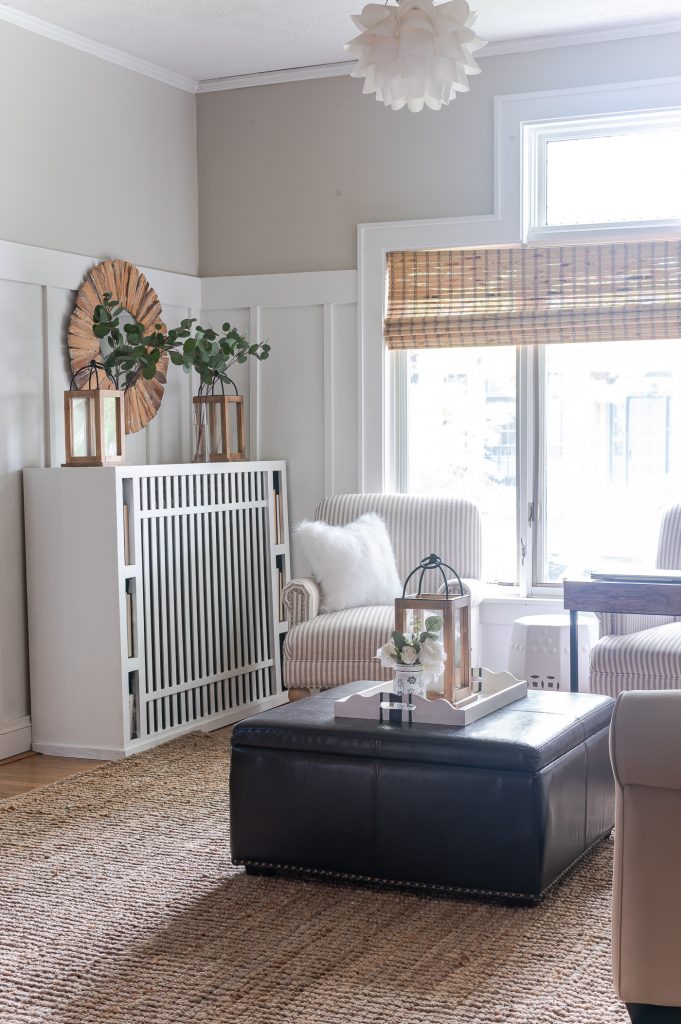 we installed it in the living room too!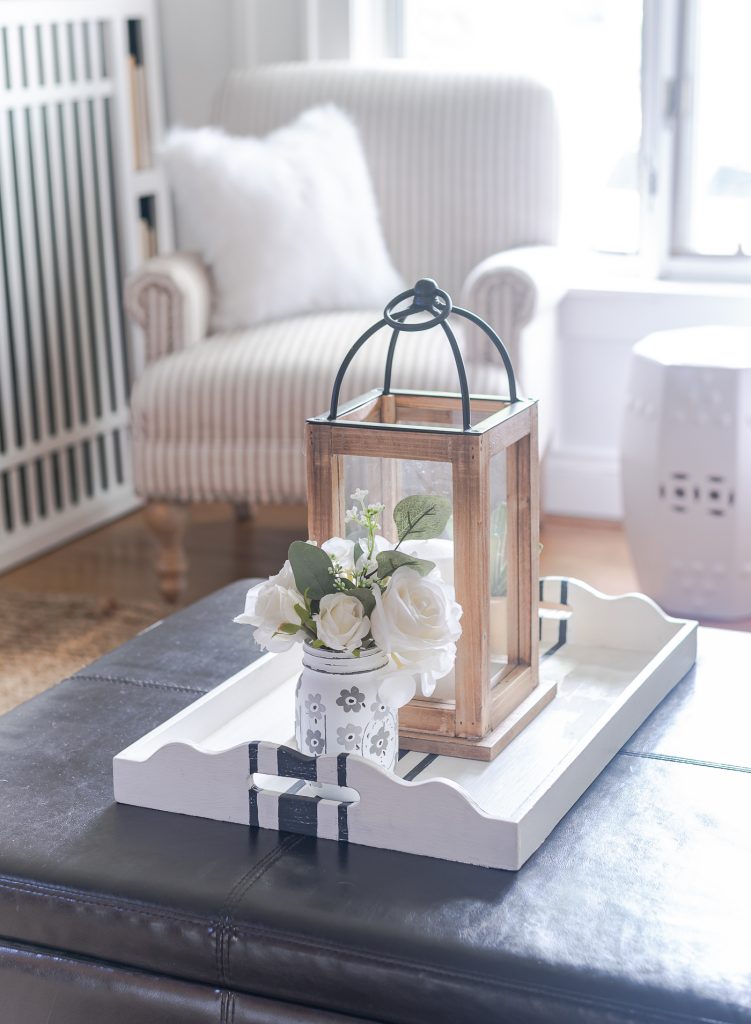 The big windows are nice for letting in light, but we've never been a fan of casement windows.
Ah well. Twenty-five years later and we're still living with them!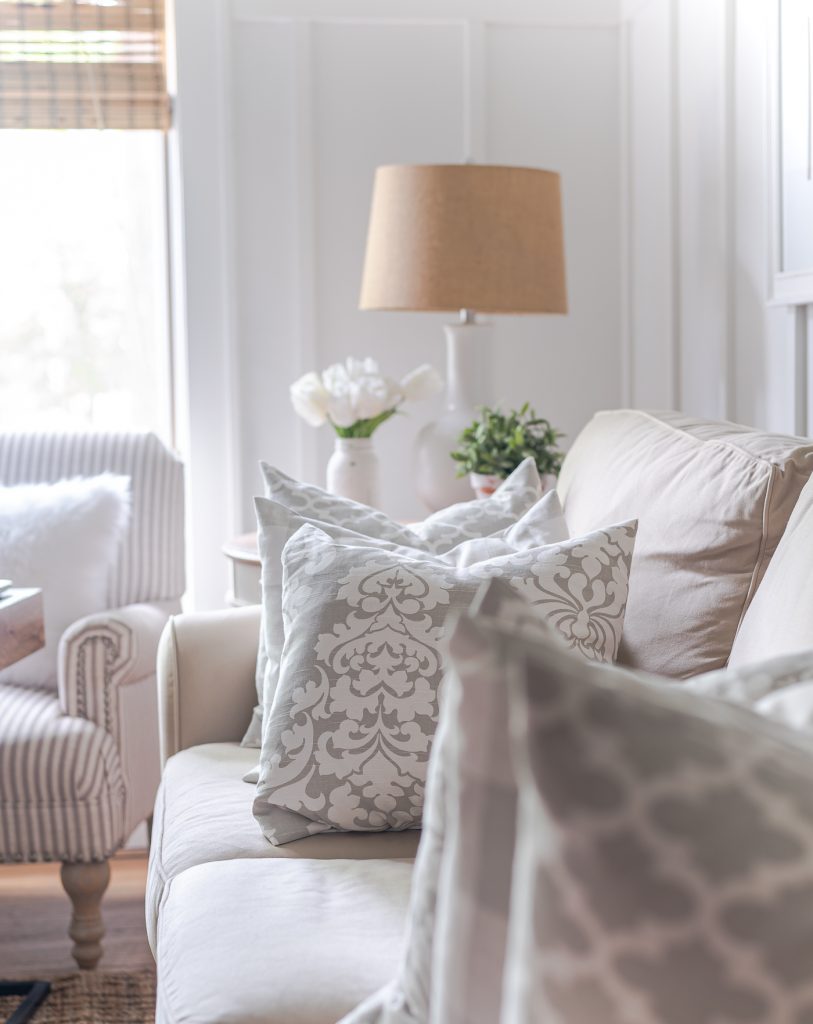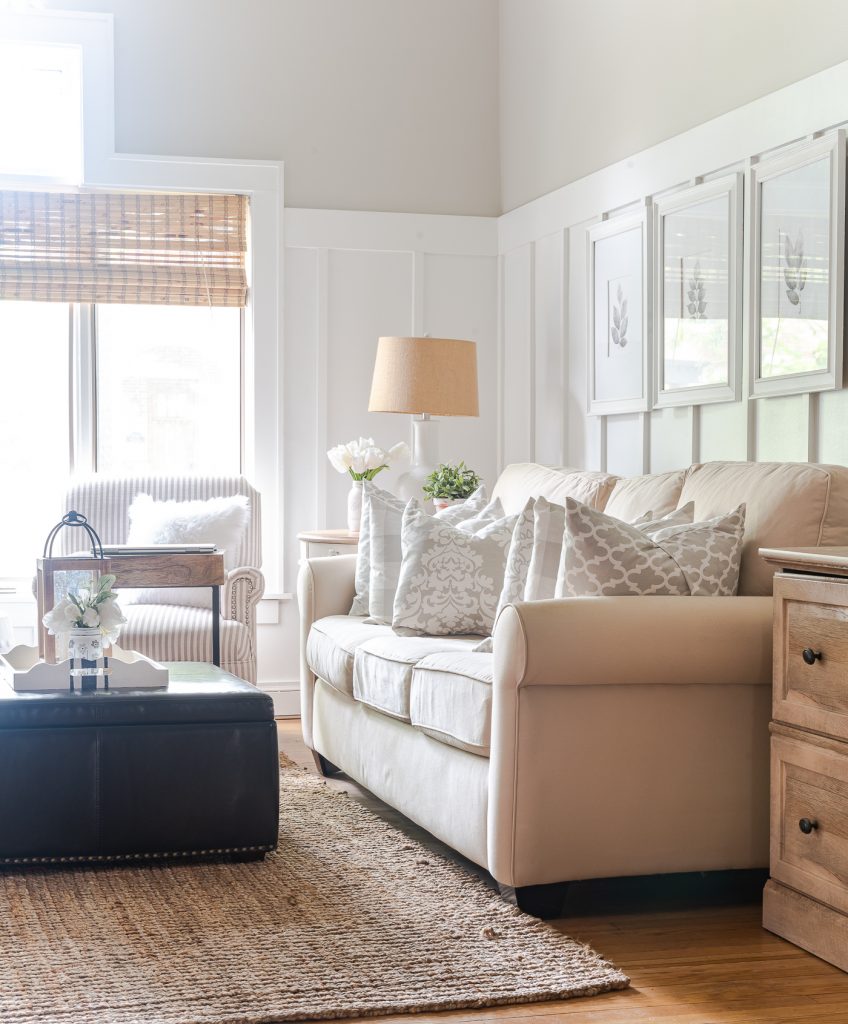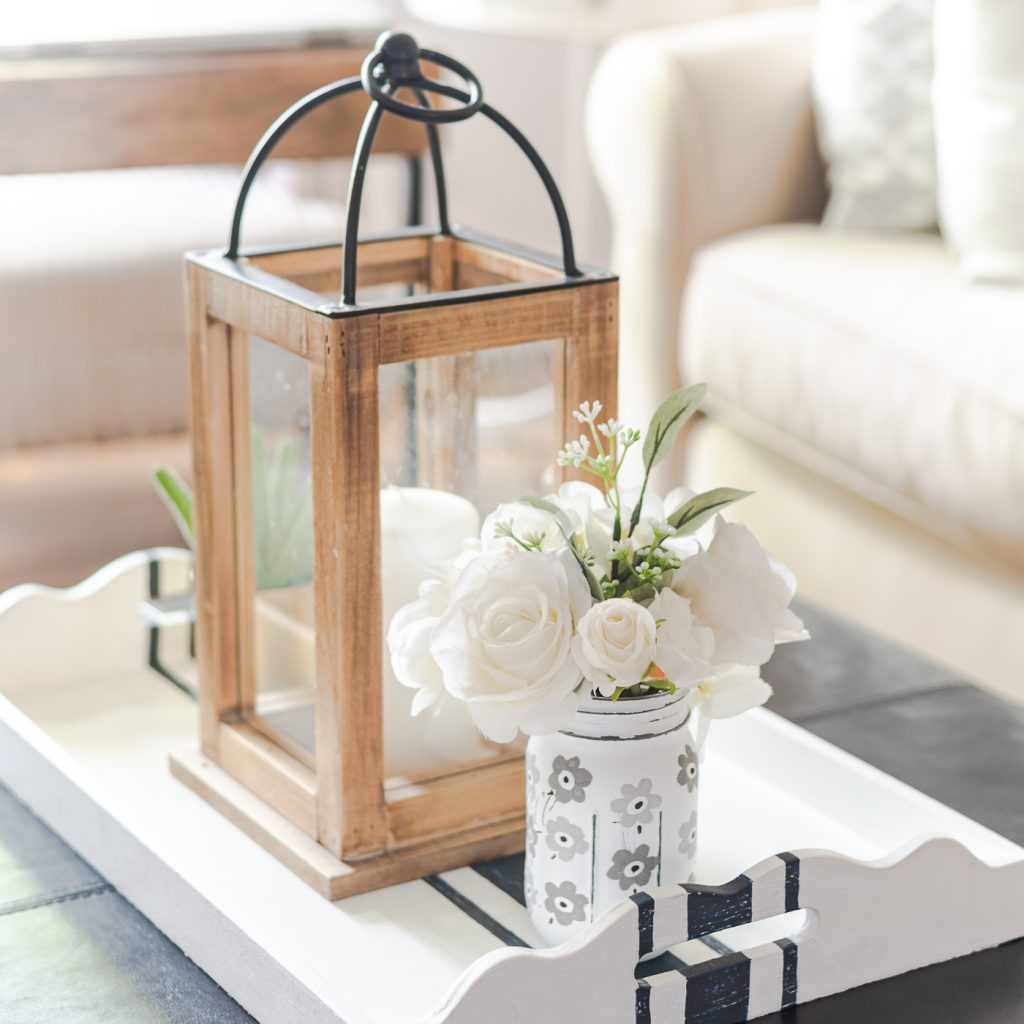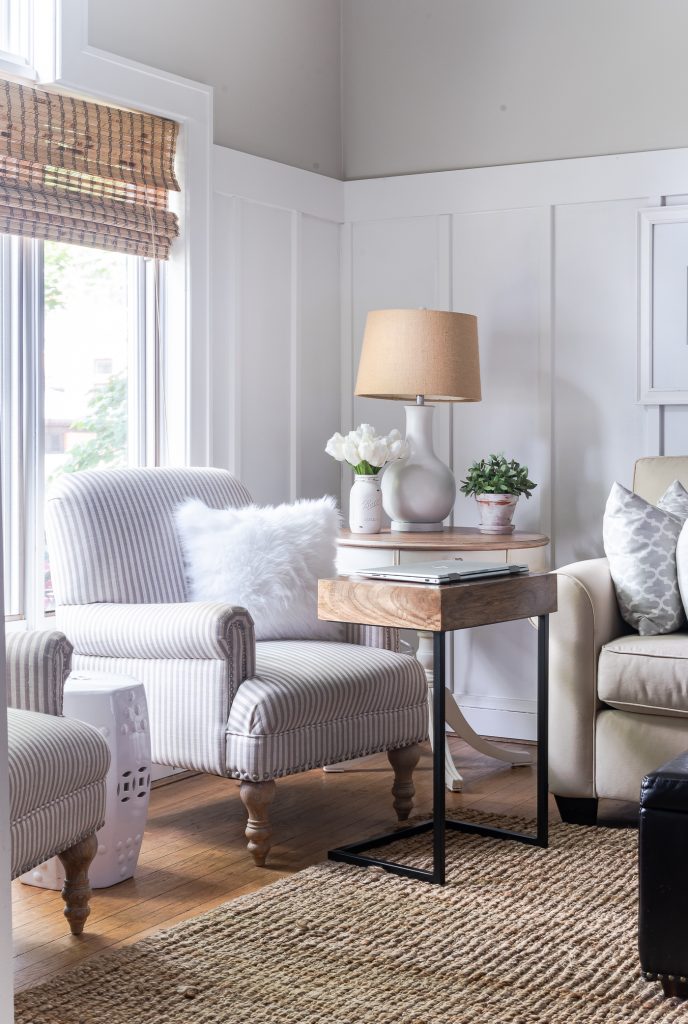 This is the space I call my office (since I don't have a space to call an office). It's where the proverbial magic happens!
Oh, and that side table is usually piled high with notes and papers and cans of diet Coke!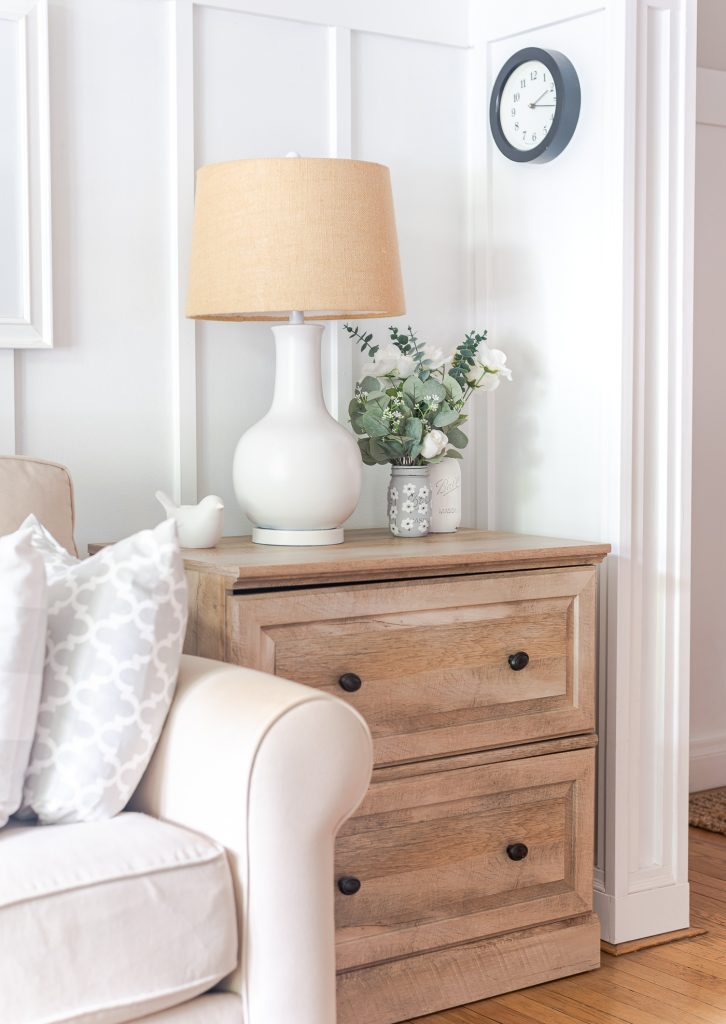 Did I mention we liked board and batten? Yup. We installed it in the dining room too!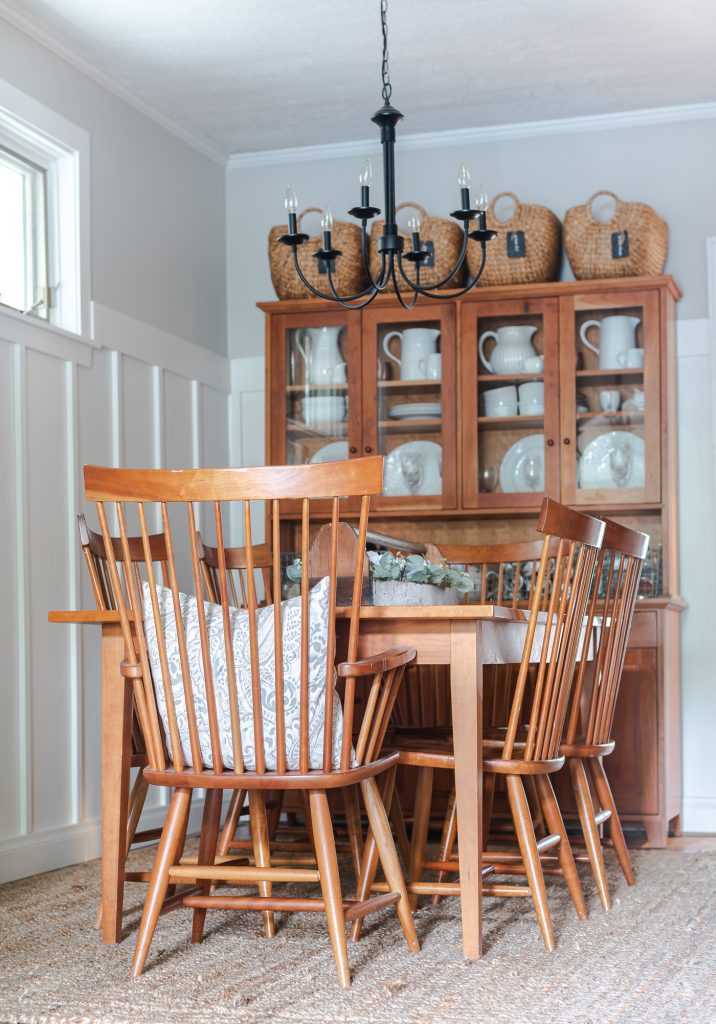 Our house is a railroad set up which means the rooms are stacked back to back. So the dining room is probably the least used but most visited space in our place!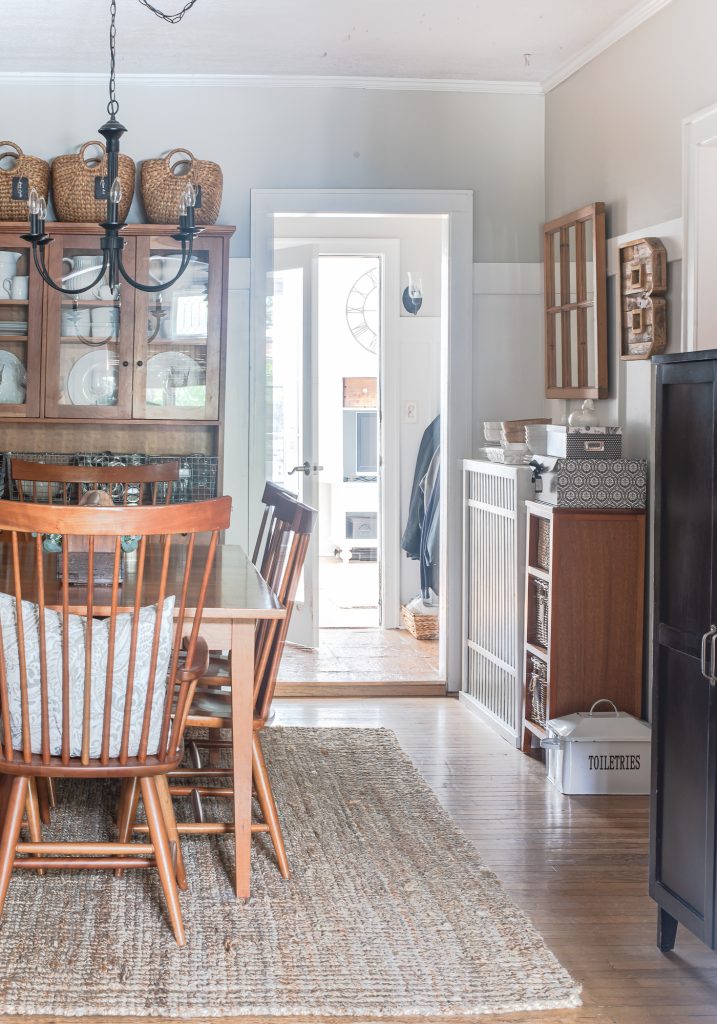 And through that French door is the family room we added on when I found out I was pregnant with #2. I don't have pictures to share today because my son (who was two-years-old when we built that addition) came home from college and set up his electronics back there! 🙂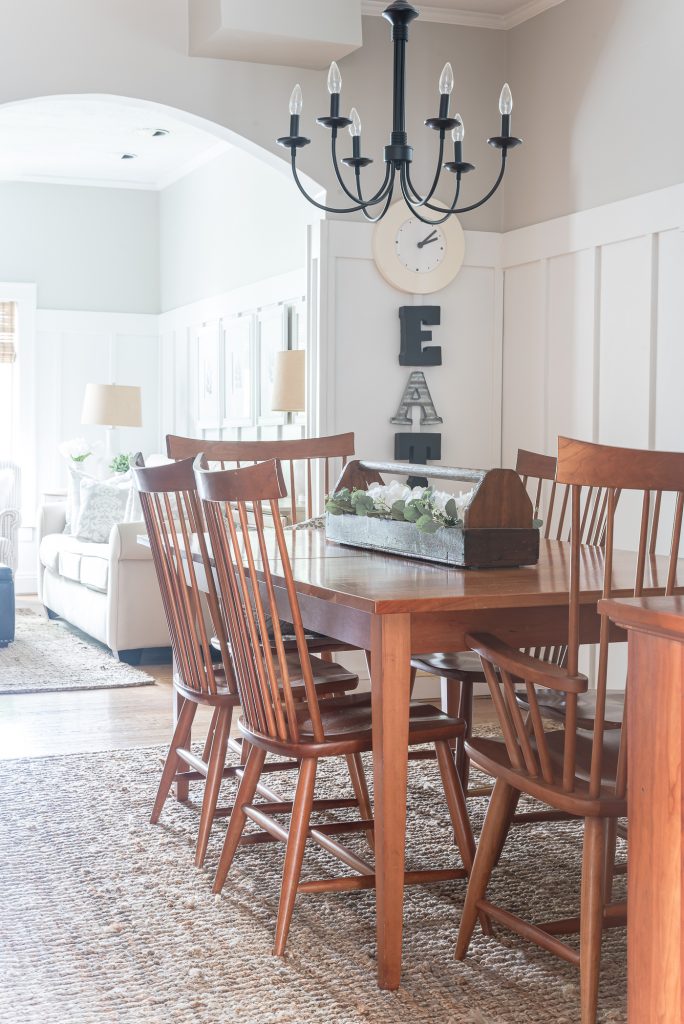 Here's the view from the dining room through to the living room …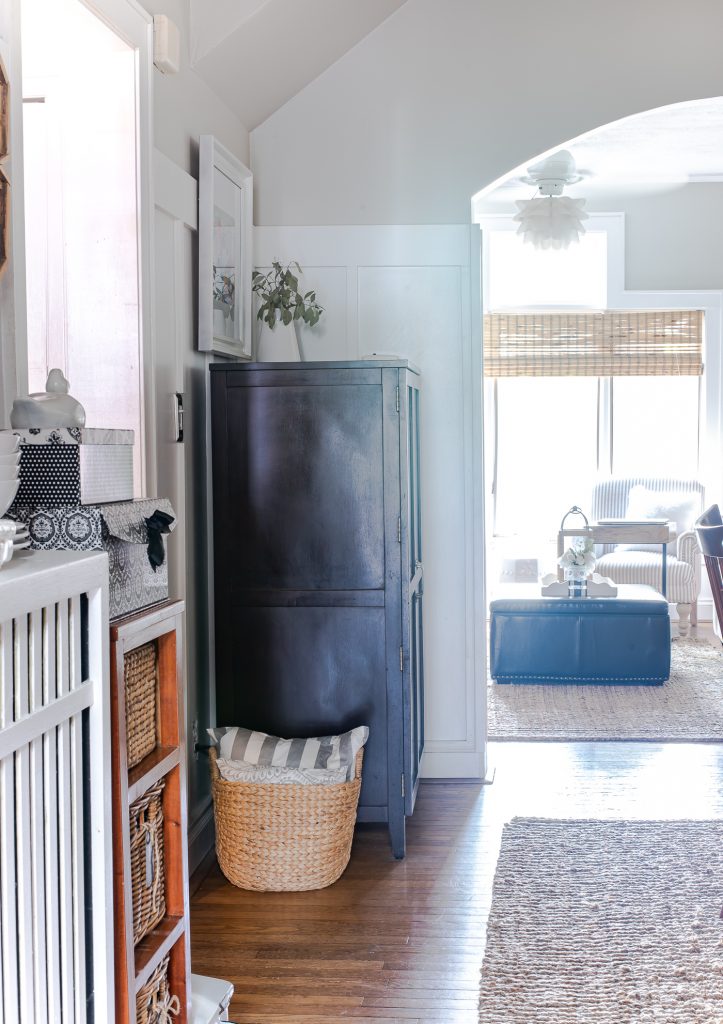 But what really sold us on this house …
what really made us realize we needed to live here …
was the screen porch out back.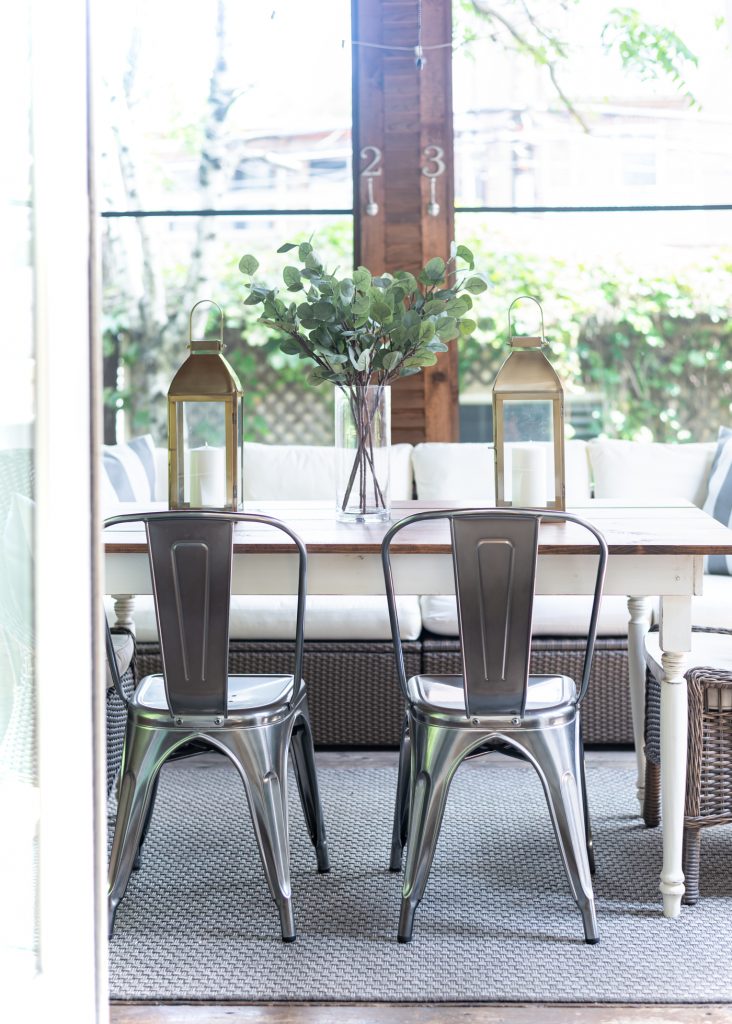 This is actually our second screen porch. We had to tear down the original and build new for that family room addition.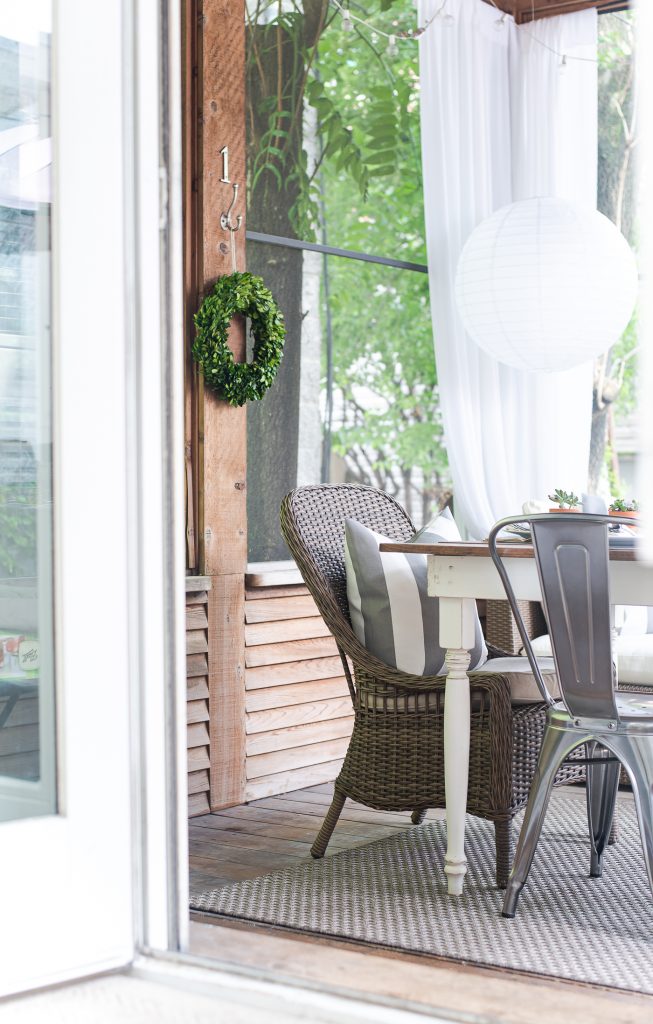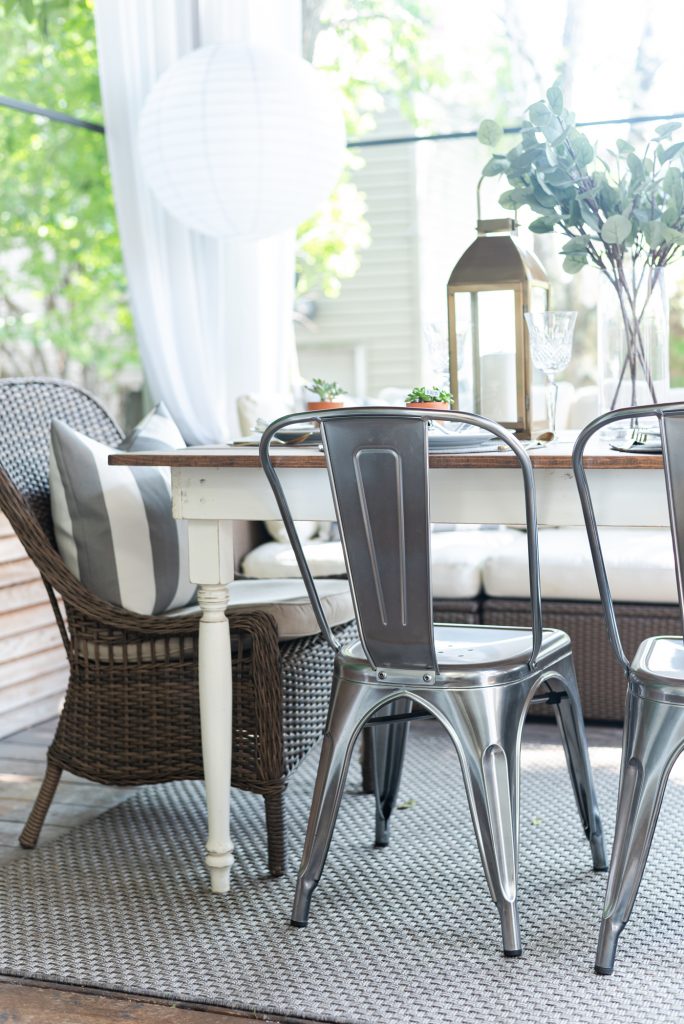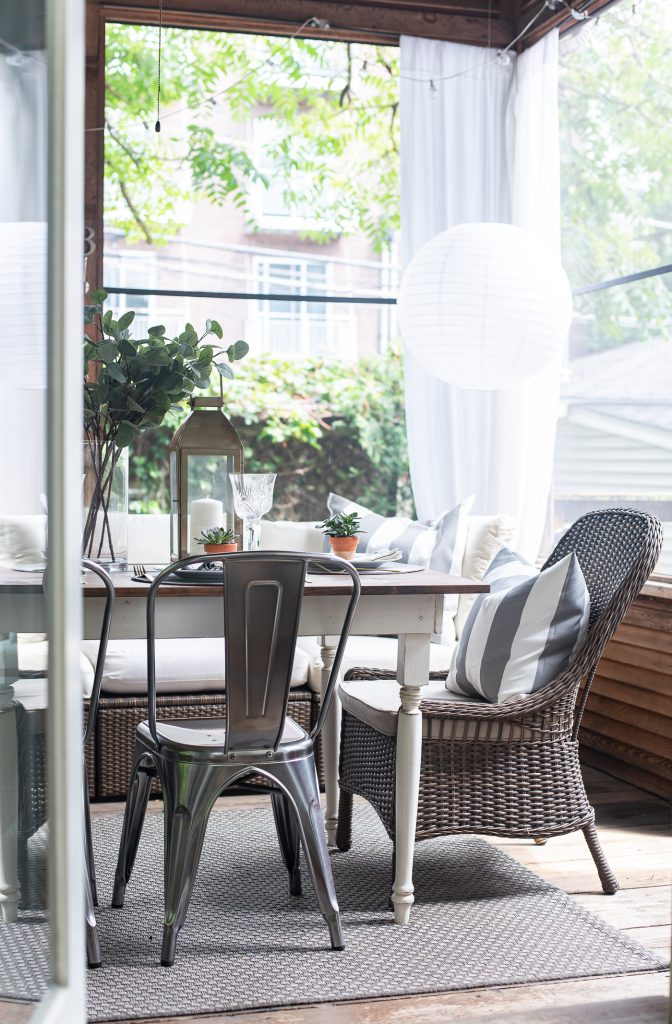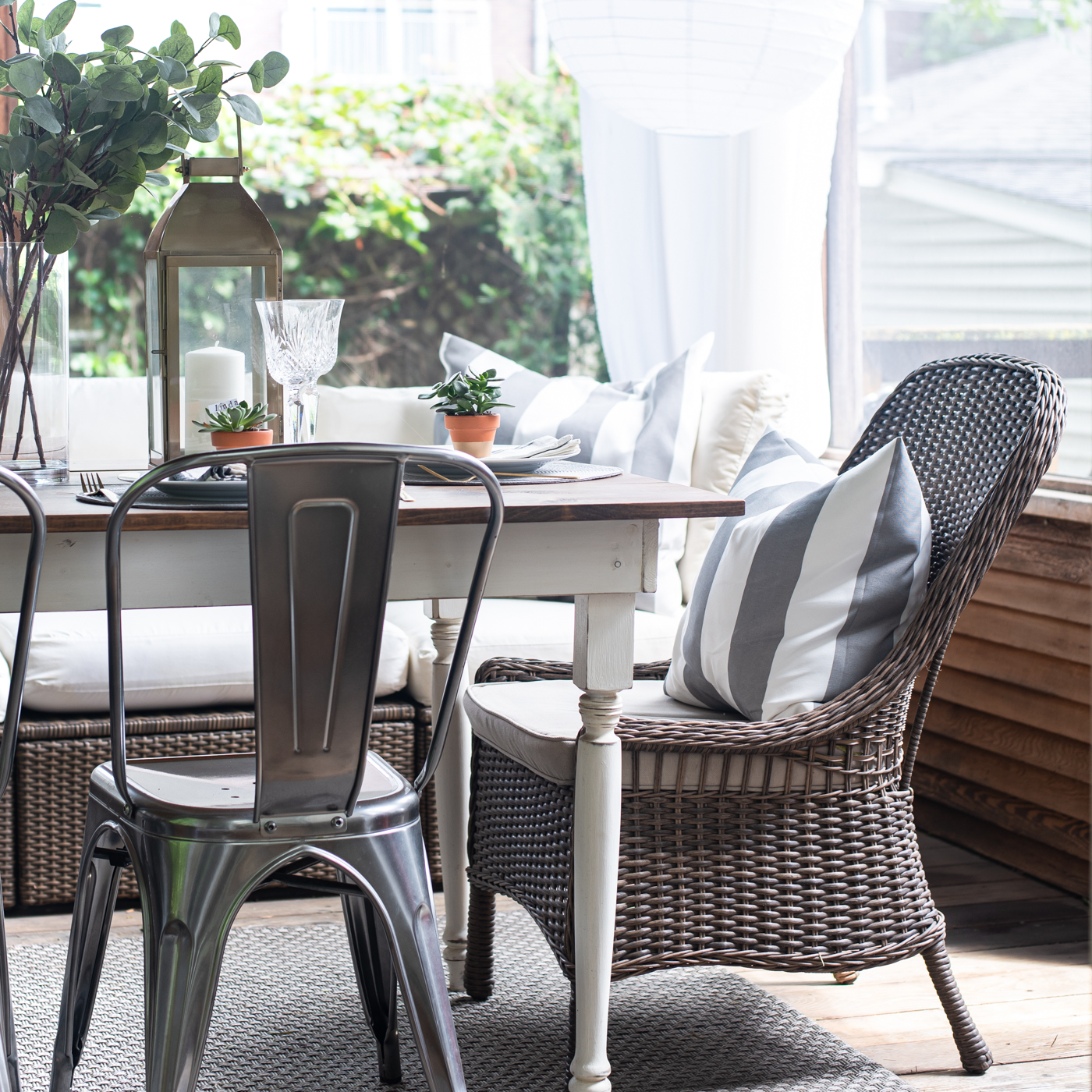 Thank you so much for visiting my home! And be sure to check out my blogging friends to learn why they chose their homes …
Monday's Homes
Town and Country Living / Designthusiasm / StoneGable
Tuesday's Homes
The Happy Housie / The Wicker House / Sincerely Marie Designs
It All Started with Paint / Maison de Cinq / Jennifer Rizzo
Wednesday's Homes
Worthing Court / The Happy Housie Cabin / Duke Manor Farm