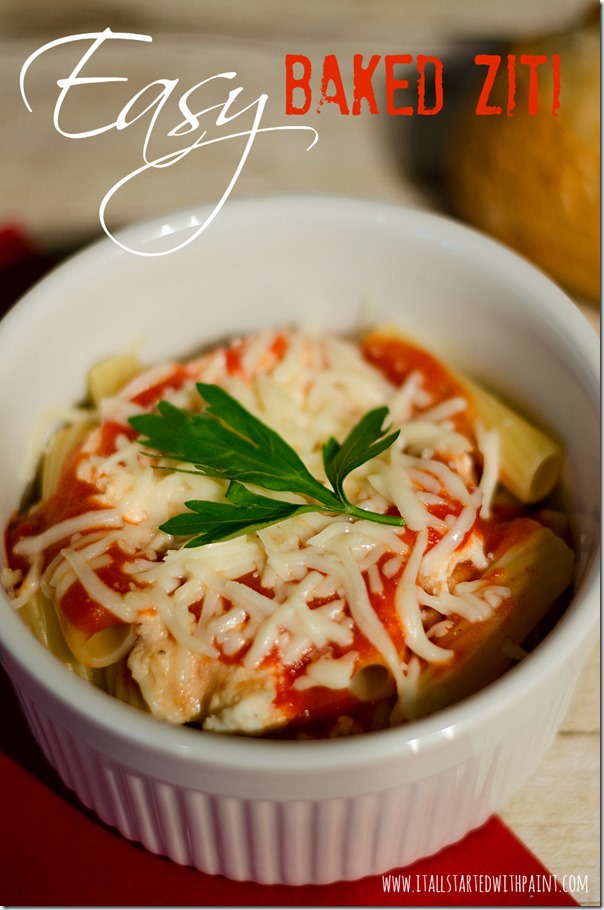 Earlier this week I talked about my back-to-school resolutions.  Promises I make to myself at the start of the school  year in an attempt to start fresh again …
and change my wayward ways.

One of my many resolutions is to cook meals for my family from scratch.  Okay, scratch-ish.  It's not like I'm going to start pressing my own pasta. I need to be realistic.  And not every meal will be from scratch. Ish.  Or scratch at all …
McDonald's will be sneaking its way onto the kid's menu here and there.
But cooking a meal from scratch-ish doesn't have to be time consuming.  Or complicated. In fact, it can be as easy as three ingredients, a few spices …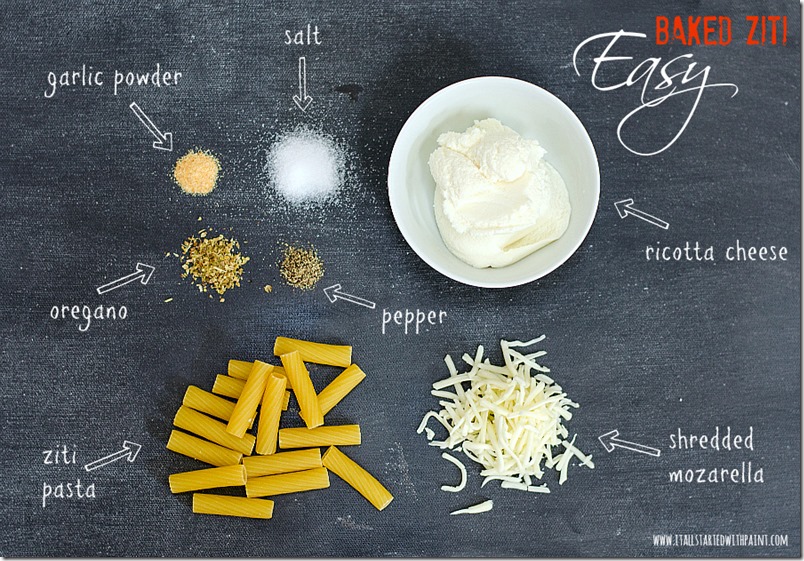 … and a can of sauce.  Though, I used my cooked-from-scratch sauce that I made in a big batch and froze in mason jars.  But you can use a jar sauce for your very own baked ziti …
Easy Baked Ziti Recipe
Ingredients
1 package Ziti pasta (1 pound)
15 oz. Ricotta cheese
2 cups shredded mozzarella
3-4 cups red sauce
garlic powder
oregano
salt
pepper
Directions
Cook pasta according to package directions.  Drain.
While pasta is cooking, mix together Ricotta cheese, 1 cup of shredded mozzarella and spices (to taste).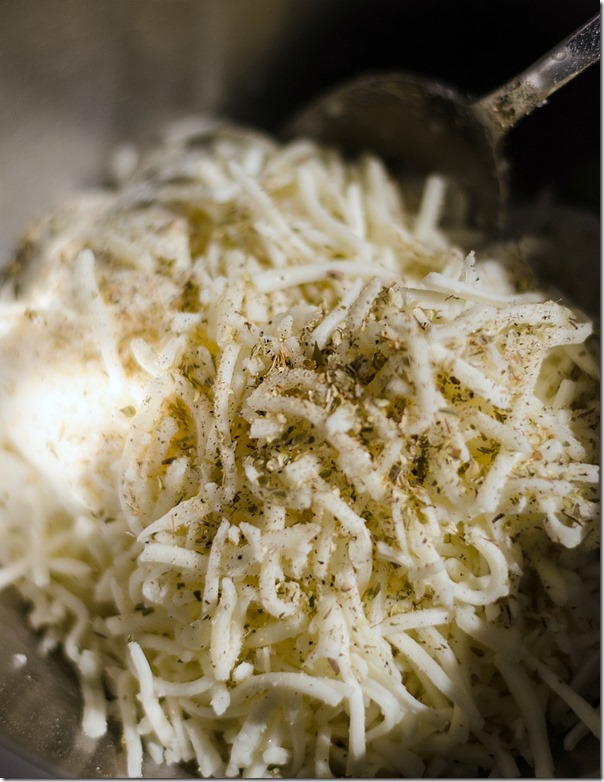 Spread layer of sauce in bottom of pan.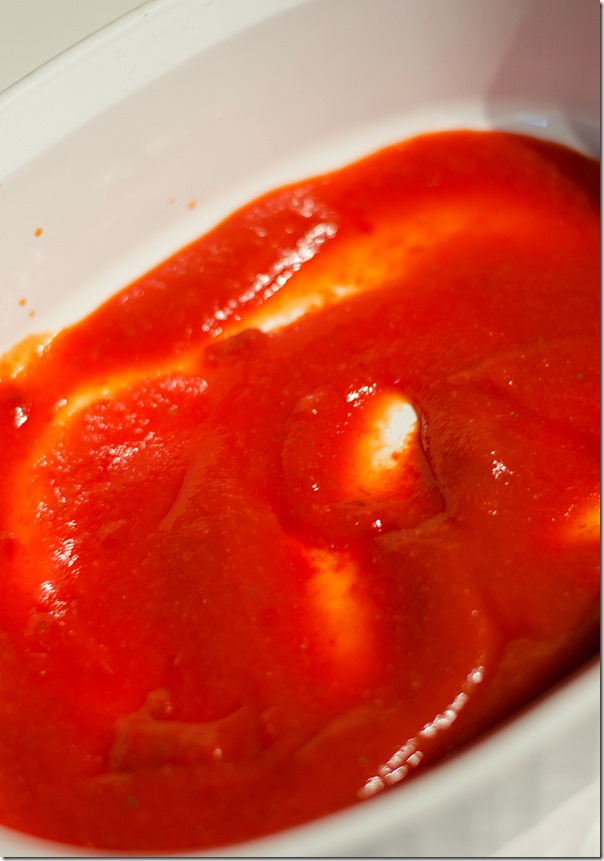 Add layer of pasta.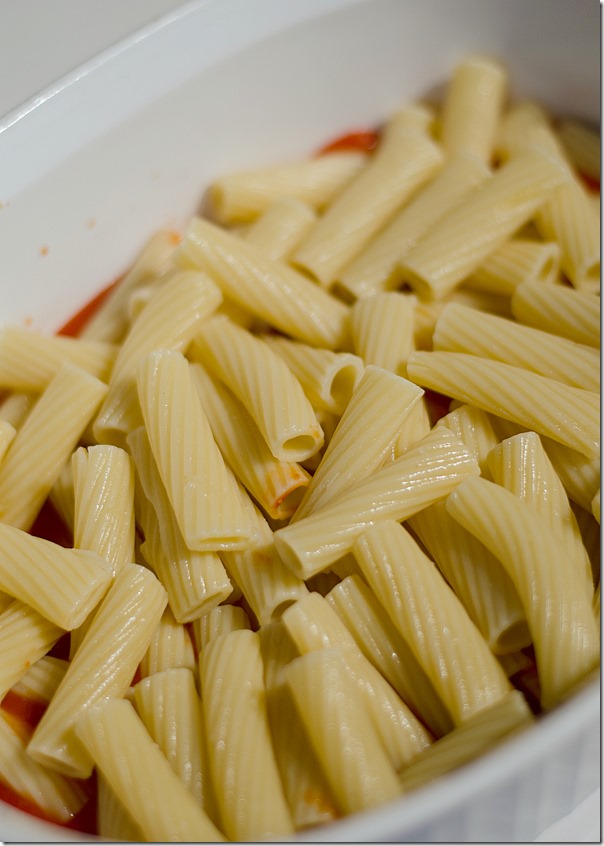 Add large tablespoons of cheese mixture.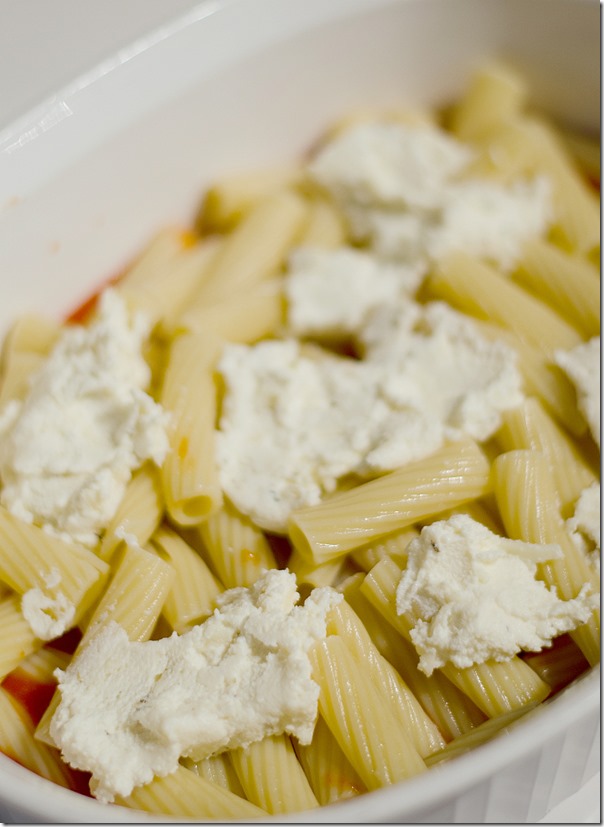 Add sauce.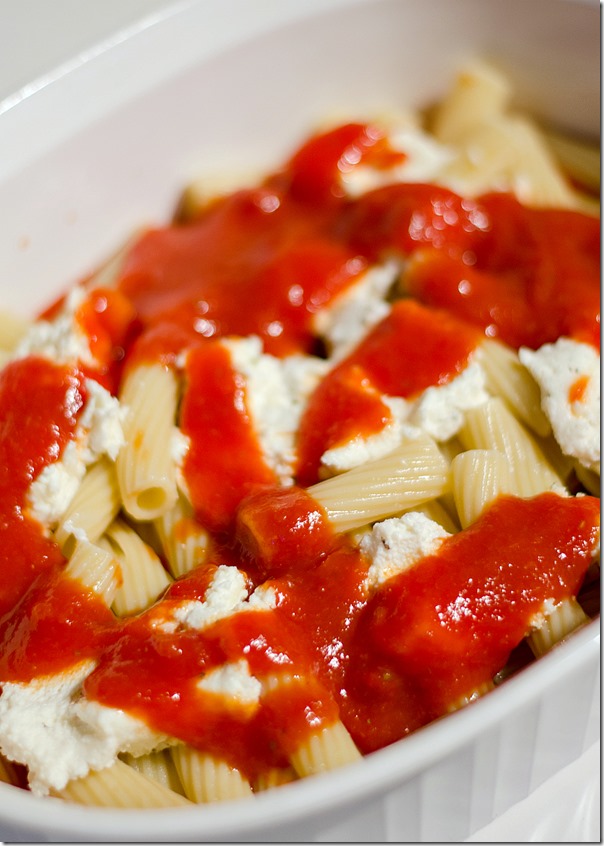 And repeat.
Top it all off with layer  of shredded mozzarella.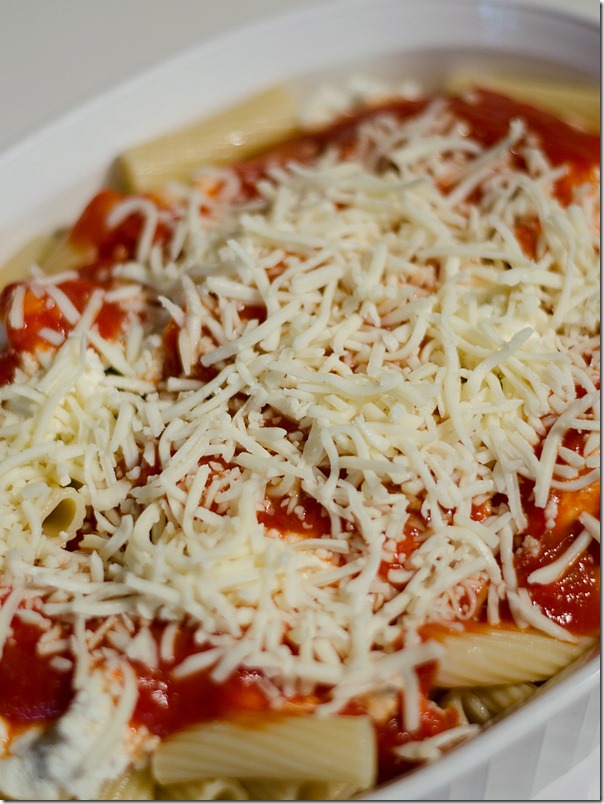 Cover with tin foil and bake at 350 for 20-minutes.  Uncover and bake for an additional 10 minutes.
Then serve …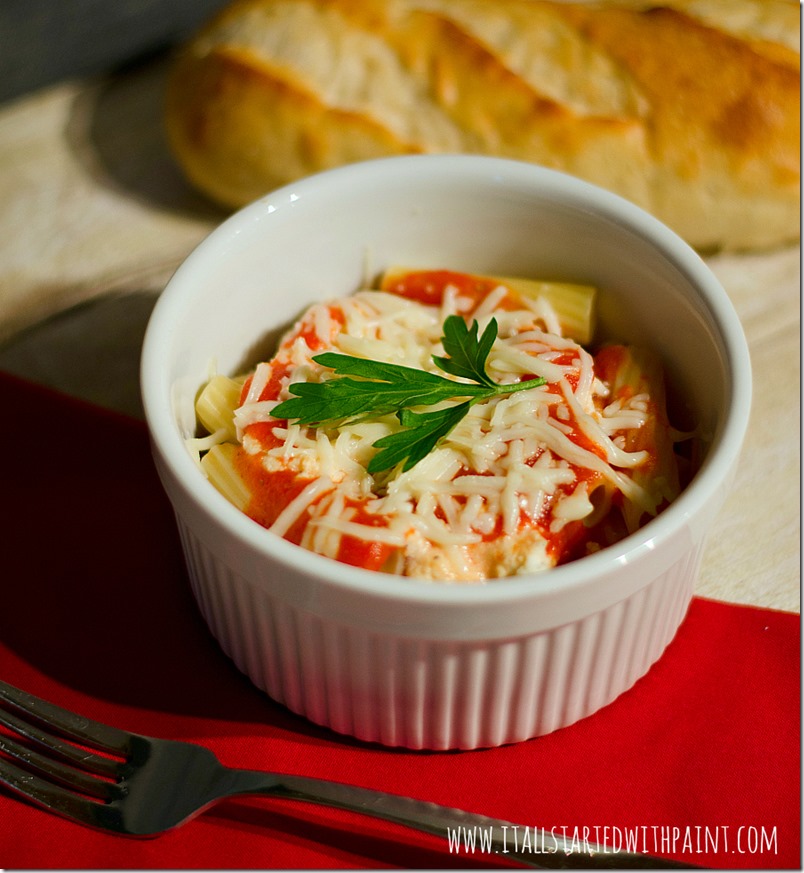 With a smile.
Because you just fulfilled one of your many back-to-school resolutions!
Okay, maybe you didn't.  But I did …