Best Hummus Recipe Ever. – Easy Homemade Hummus Recipe – 2 Weight Watchers Points Per Serving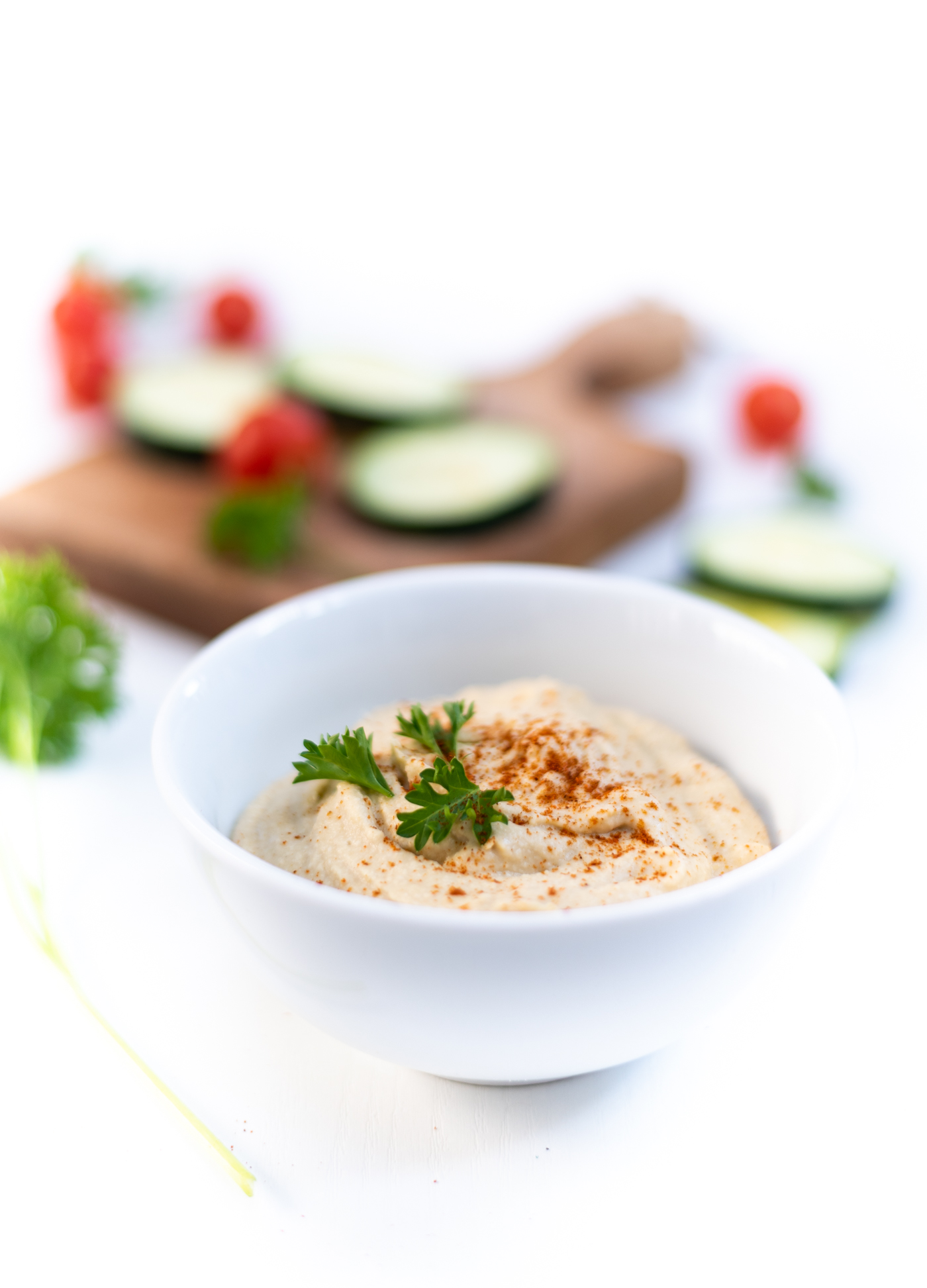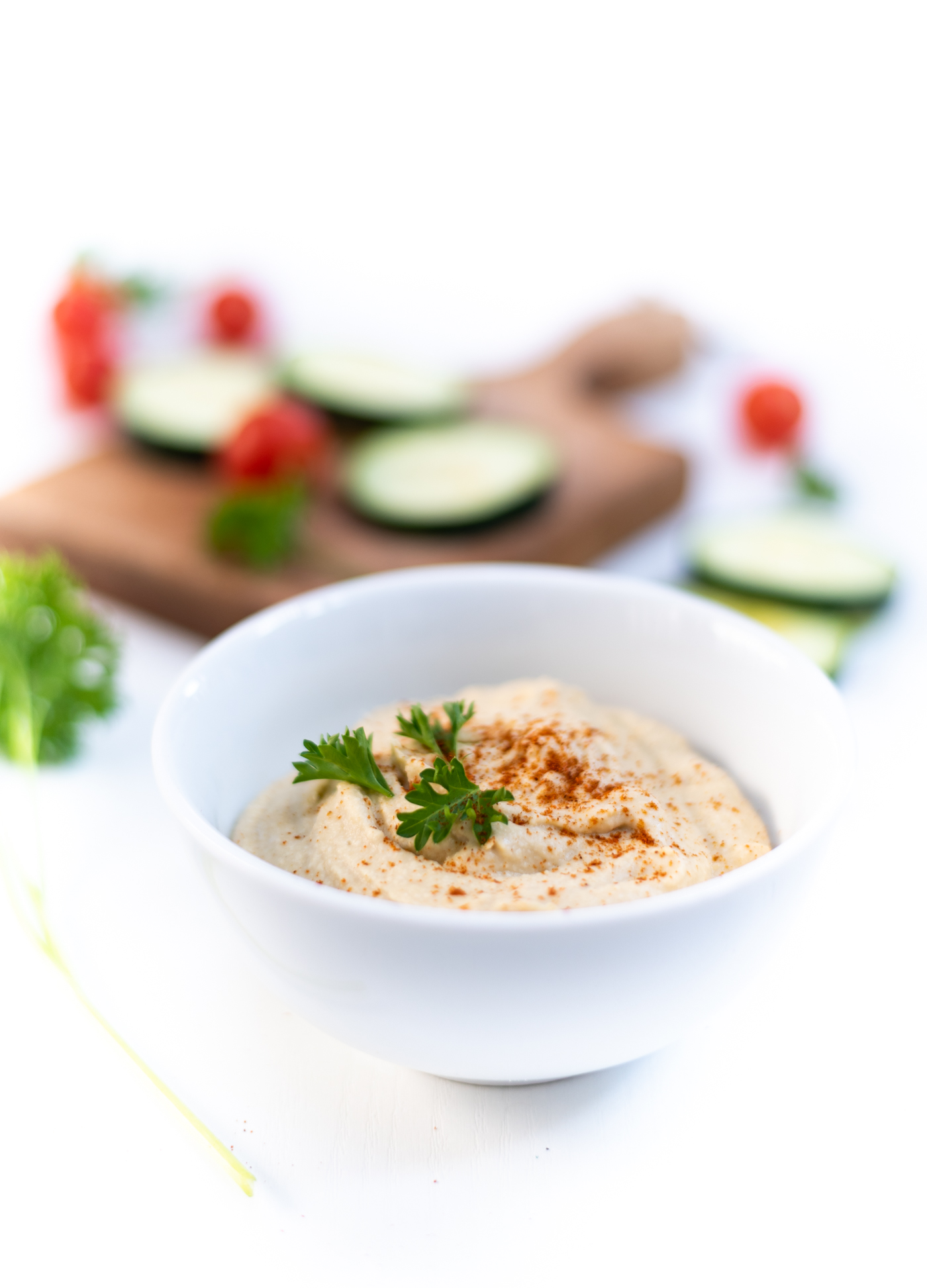 There are very few things I make without pulling out the recipe. And when I say very few, I mean zero. Nada. Nunca. Nothing.
Nothing is made in this kitchen without a recipe.
With a caveat.
There are a few simple 2-to-4 ingredient meals I eat just about every week I can whip up blindfolded. Grilled chicken with veggies. Wok peppers & onions with teriyaki sauce and chicken. Pasta with jar sauce.
You get the idea. Super simple.
But when it comes to multiple ingredient recipes that include spices and liquids and teaspoons and tablespoons and cups and actual precise measurements? Yeah, not so much. That's when I turn to my recipe file.
Until now.
Now I can honestly say I have one tried-and-true-recipe I can make with a blindfold on and my hands tied behind my back.
Which makes zero sense because how could one even prepare something with their hands bound? And blindfolded would be pretty messy!
But when I whip up this best hummus recipe ever I feel like a contestant on Top Chef.
Recipe? Schmecipe! I got this … 🙂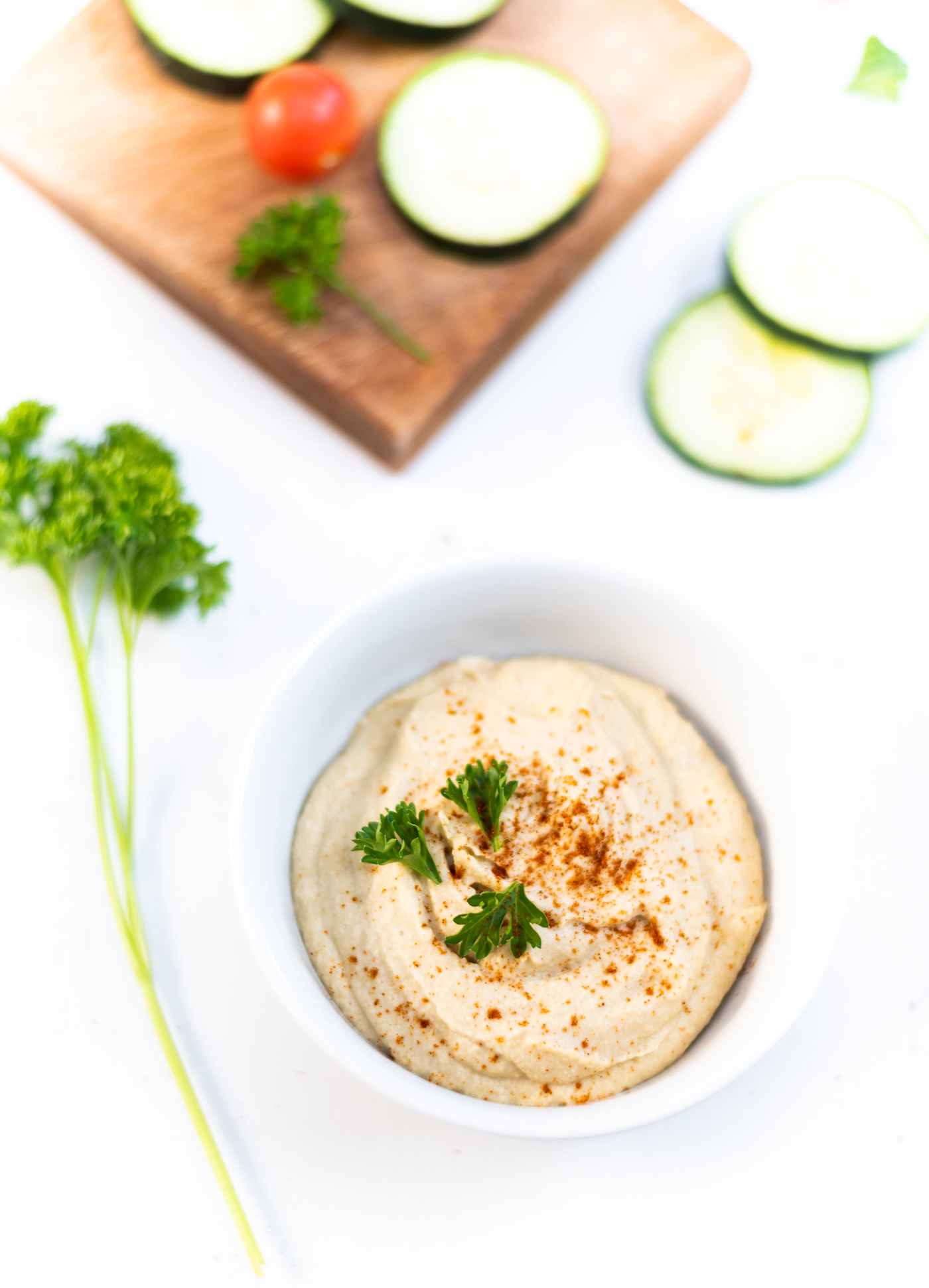 Now some of you may be thinking hummus is only for special events. Special occasions. An appetizer at a party.
Stop that. Right now.
I make this best hummus recipe ever at least twice a week. And I use it in vegetarian Mediterranean Buddha Bowls (I'll share some combinations as the year goes on).
And now my daughter is a huge hummus fan. She likes it as a side with grilled chicken and carrots or sweet potato fries.
By the way, my stomach is growling like crazy just typing this up …
Oh, and this recipe is sooooooo good that I literally lick the bowl (okay, not exactly a bowl; but the blender and blades) when I'm making it.
Don't want to waste a single drop!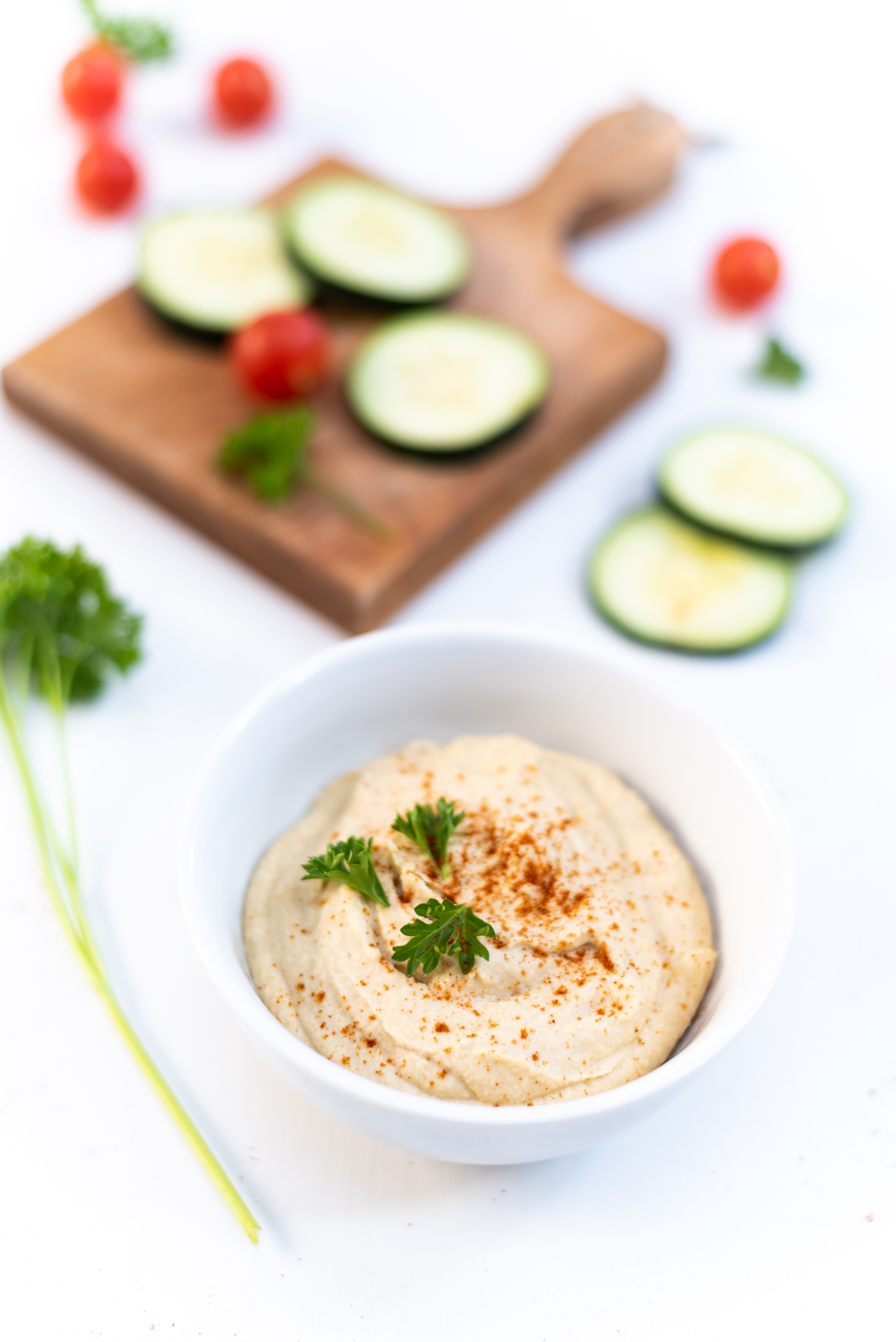 It has some bite from the garlic, tang from the lemon, and zing from the cumin.
Seriously. This is my favorite thing to eat this year …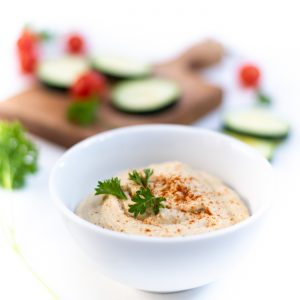 Print Recipe
Best Homemade Hummus. Ever.
2 Weight Watchers Points Per Serving
Ingredients
15

oz

chickpeas/garbanzo beans

2

tbsp

tahini

4

cloves

garlic

1 1/2

tsp

ground cumin

3

tbsp

olive oil

4

tbsp

fresh lemon juice

1

tsp

salt

4

tbsp

aquafaba (chickpea packing water)

paprika
Instructions
1. Save 1/4 cup of chickpea packing water (aquafaba).

2. Rinse and drain chickpeas with cold water.

3. Combine ingredients (excluding paprika) in blender or food processor. Blend until smooth.

4. Chill in refrigerator. Sprinkle paprika on top when serving.
You Might Also Like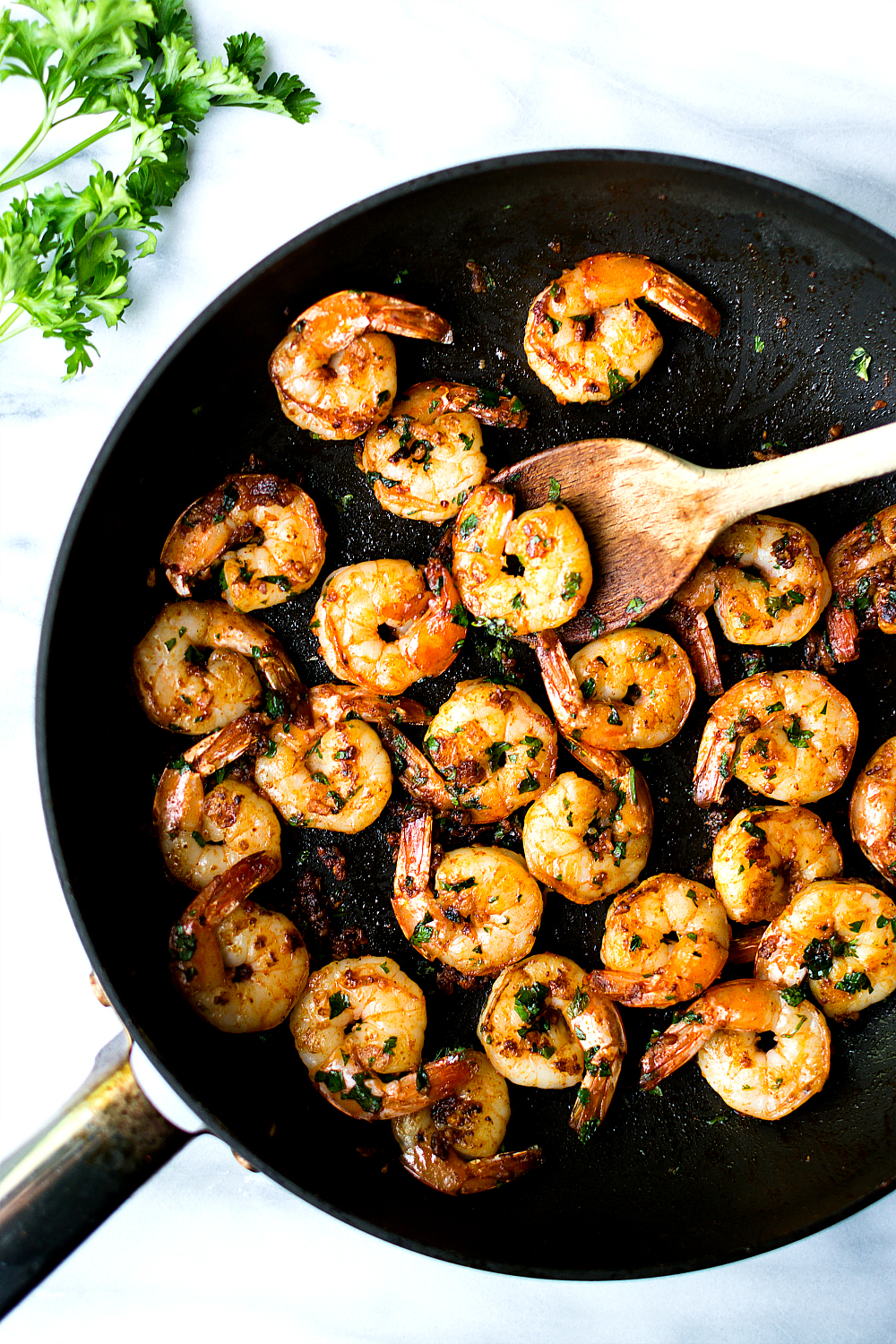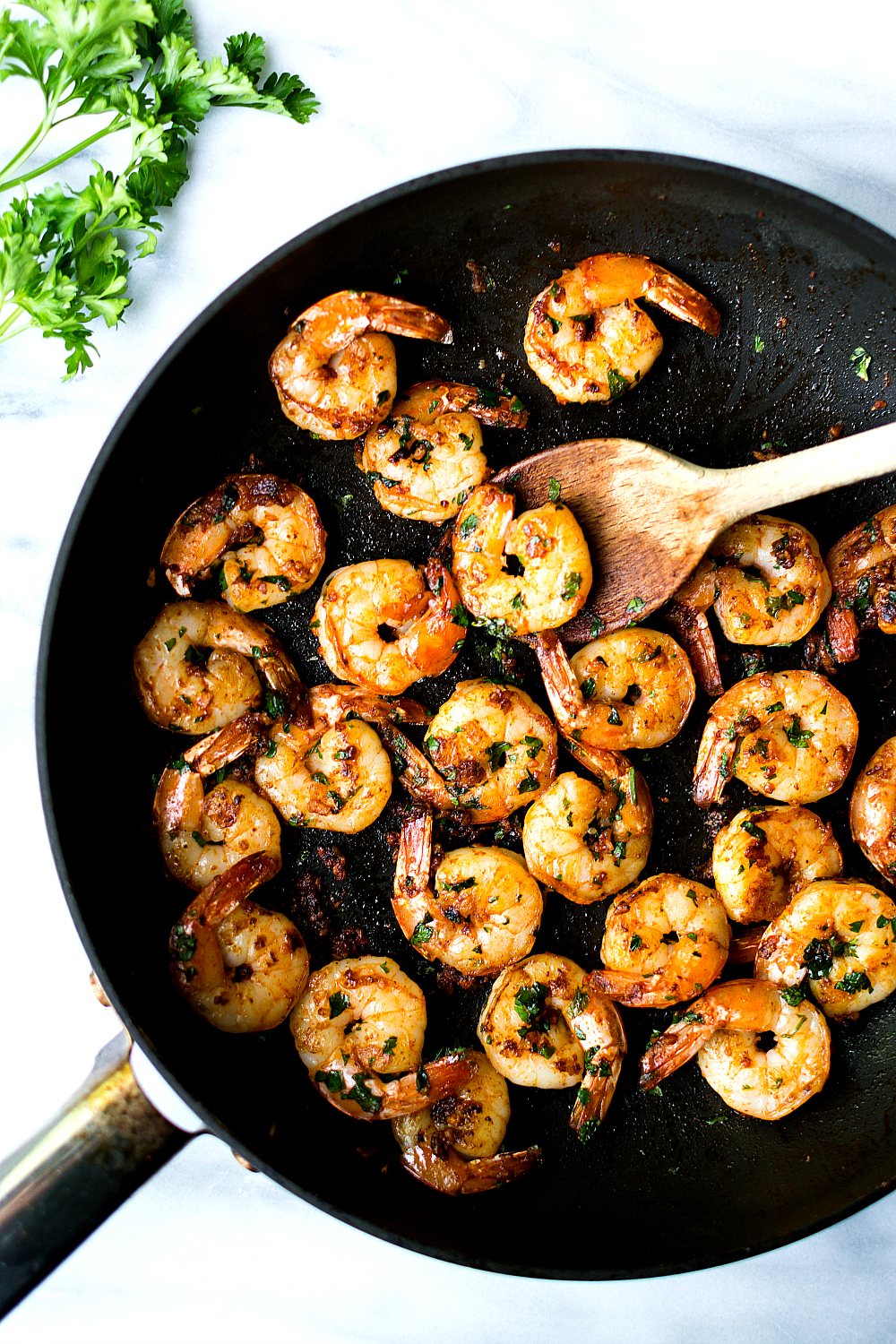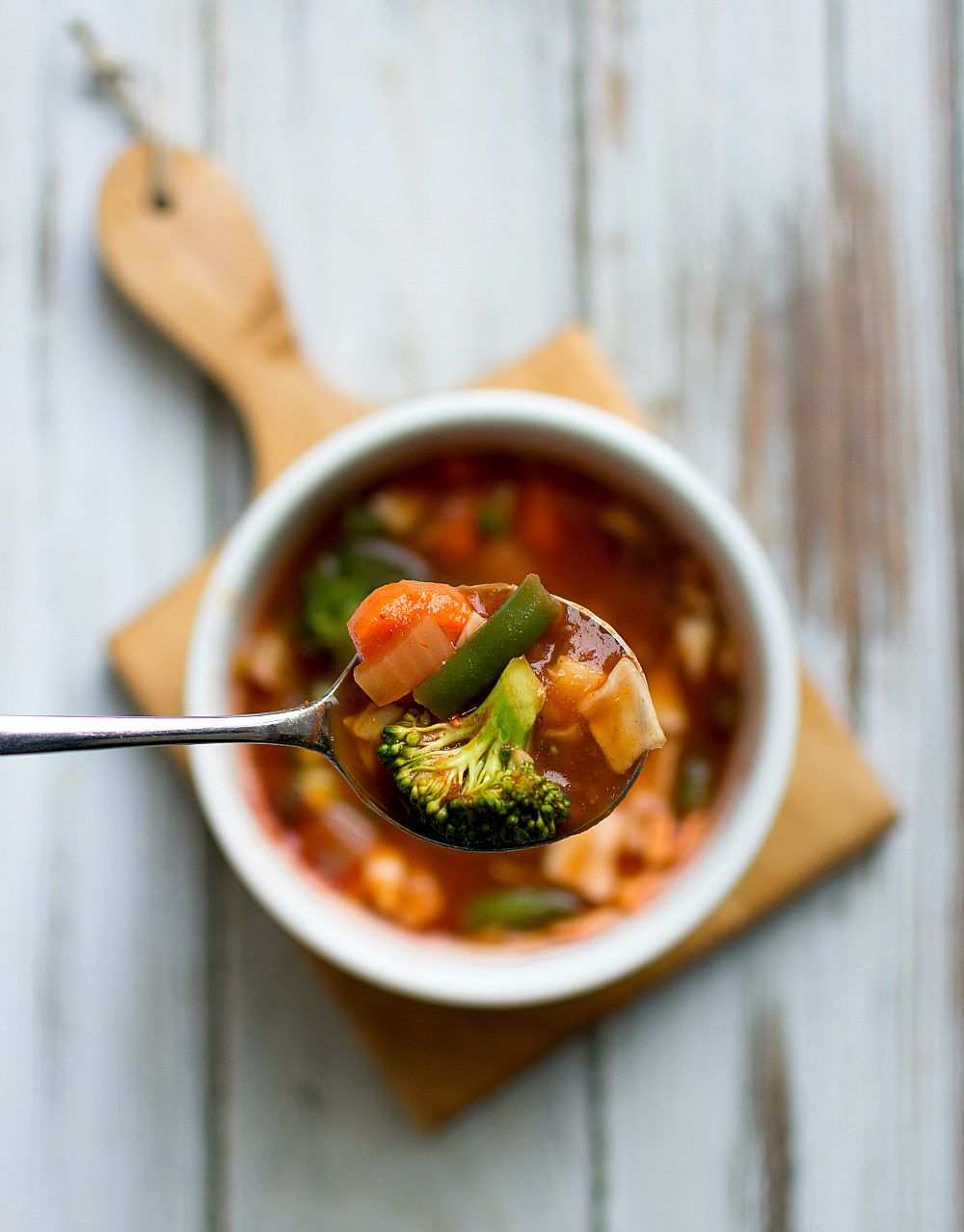 Zero Point Weight Watchers Vegetable Soup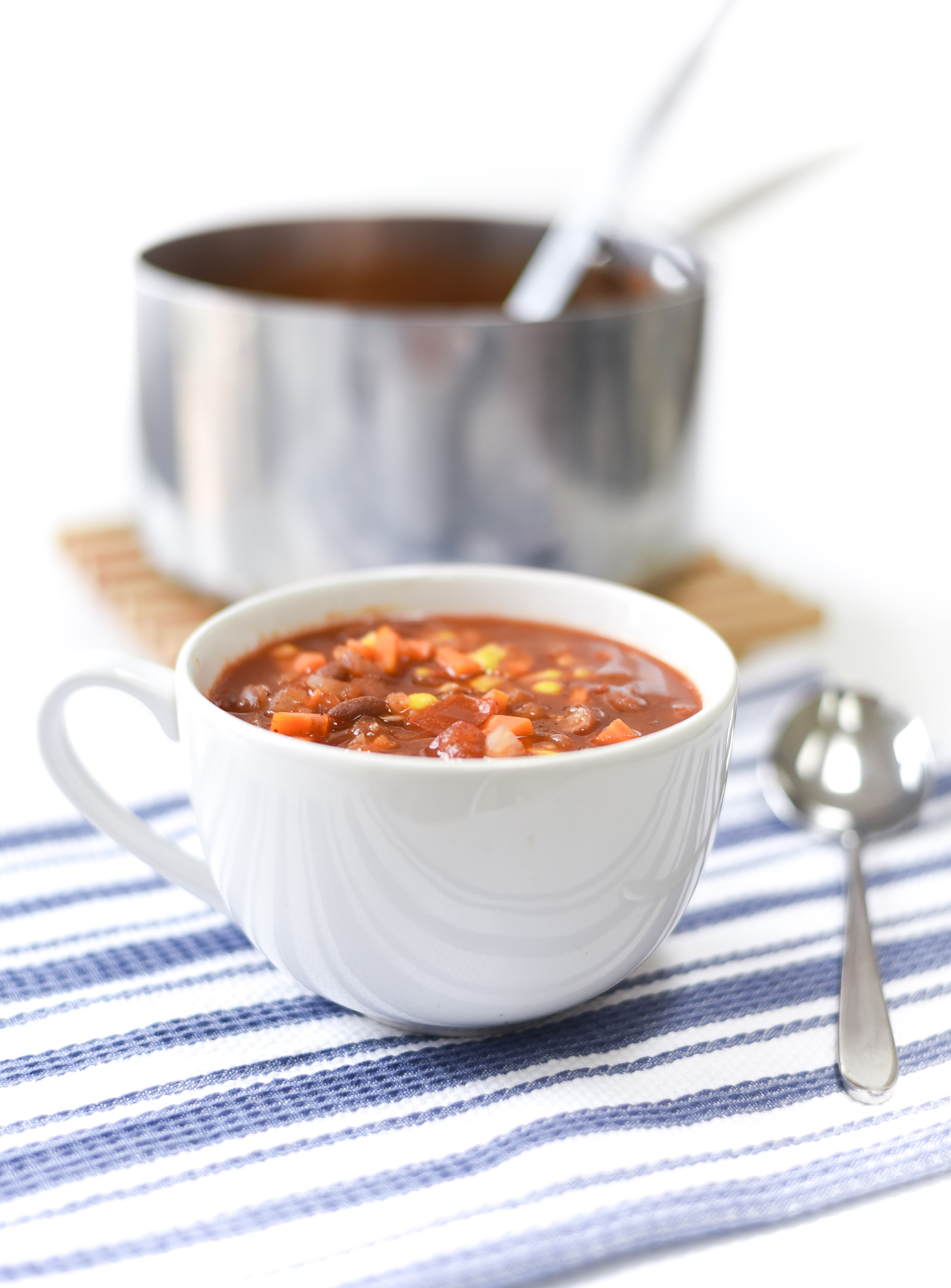 Weight Watchers Vegetarian Chili
You can find my complete category of recipes at this link …