Drum table makeover: How To Tutorial With Chalk Paint.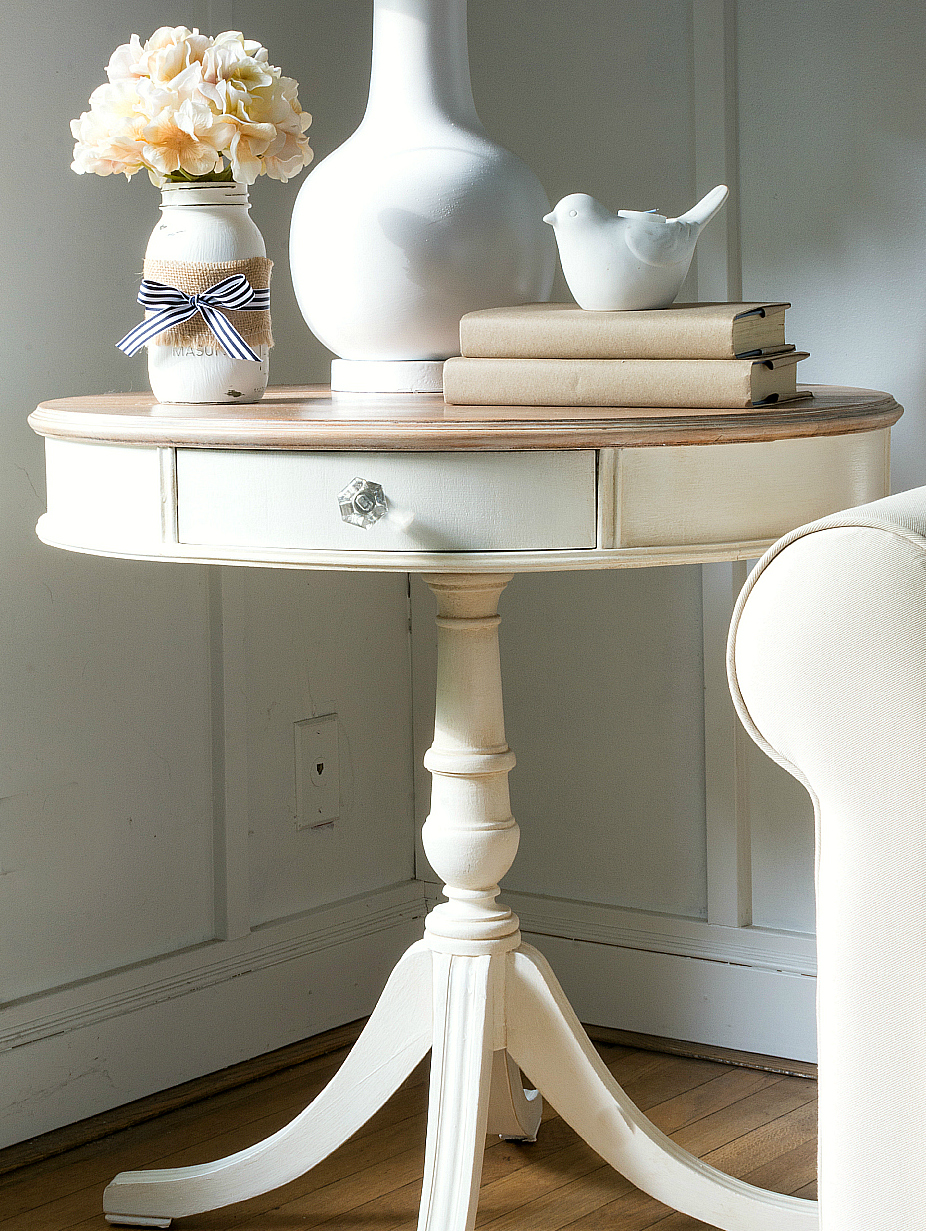 "Put down the sandpaper."
That's one of the first things Amy Howard, the creative genius behind the wildly famous furniture brand Amy Howard Home, said at a workshop teaching us how to use her innovative, artisan quality Amy Howard at Home products.
And my heart skipped a beat. Followed by breaking out in a cold sweat.
I've shared before that painting furniture is not my strong suit. I'm impatient. I get drips. I have a dog whose hair always seems to creep its way onto the brush and into the paint and onto the piece I happen to be painting.
So when Ace Hardware asked their blogging team (myself included) to revitalize a piece of furniture using the Amy Howard at Home products that are now sold at their neighborhood Ace stores, dreams of sandpaper danced in my head.
That was before the Amy Howard workshop.
But now? Now after I've learned some amazing painting techniques at the right hand (okay, I sat at the left hand but you get the idea) of the fabulous furniture finisher extraordinaire Amy Howard? Now I can't possibly use sandpaper.
Sigh.
I felt doomed.
And panicked.
Like, what if Ms. Amy Howard herself sees this post? And if not Amy herself, what about her talented staff?
Cue the cold sweats again.
So I reluctantly put the sandpaper down, as Amy Howard asked.
Okay, more like demanded. 😉
And I picked up her paint and waxes for my drum table makeover …
Drum Table Makeover: Step One With One Step Paint
Materials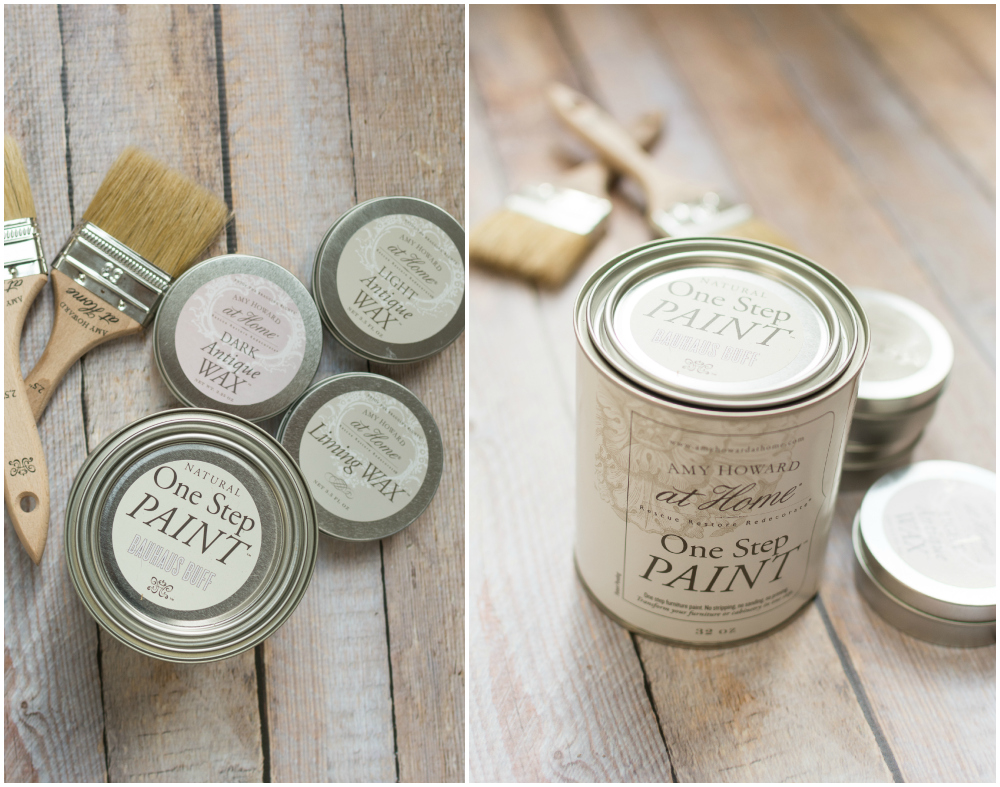 Amy Howard at Home One Step Paint (in Bauhaus White)
Amy Howard at Home Light Antique Wax
Amy Howard at Home Dark Antique Wax
Simple Green Concentrated Cleaner
Lint Free Rags
Sponge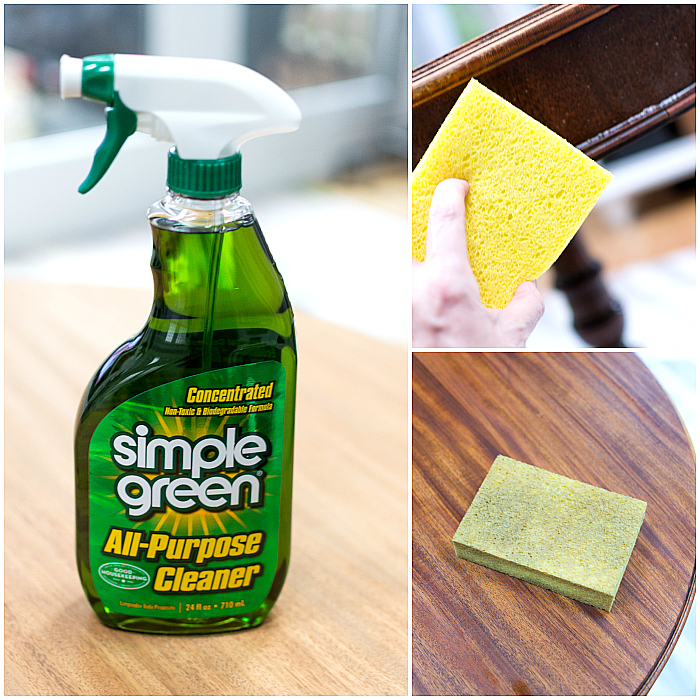 Clean
1.I started by giving the table a thorough cleaning. Amy suggested Simple Green. But don't spray it directly on. It's concentrated and needs to be diluted first (see directions on bottle). Also, make sure you give your piece a full wipe down with a wet sponge to remove any Simple Green residue. Let dry completely.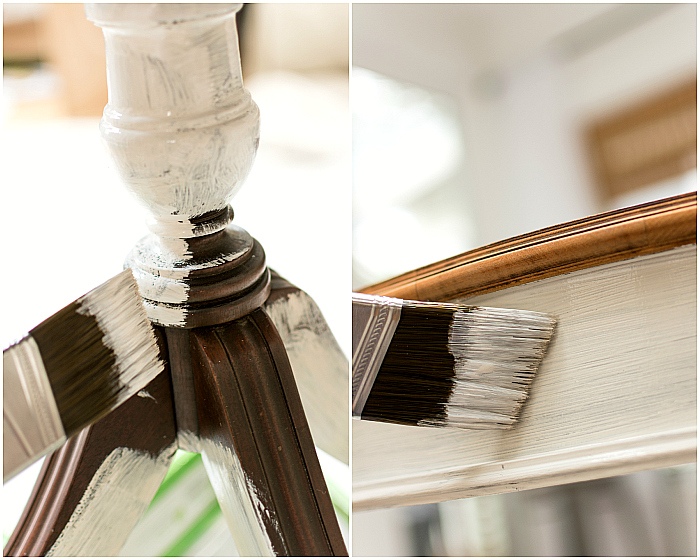 Paint
2. Apply a thin coat of Amy Howard at Home One Step Paint. This paint is great because, other than cleaning your piece, there is no prep. No sanding. No stripping. No primer. In fact, you don't even have to seal it. You an just paint your piece and be done. The first coat will dry in about 30 minutes.
3. Give your piece a second (and third) coat as needed. Because as Amy says, "Just because it's called One Step doesn't mean it's always one coat."
4. Let dry before moving to the next optional step.
Now, the pre-Amy Howard workshop Linda would stop just here. Especially the Amy Howard at Home One Step Paint is fine as is. No sealant needed. But the post-Amy Howard workshop Linda knows now how playing with waxes can add additional depth and character to the piece …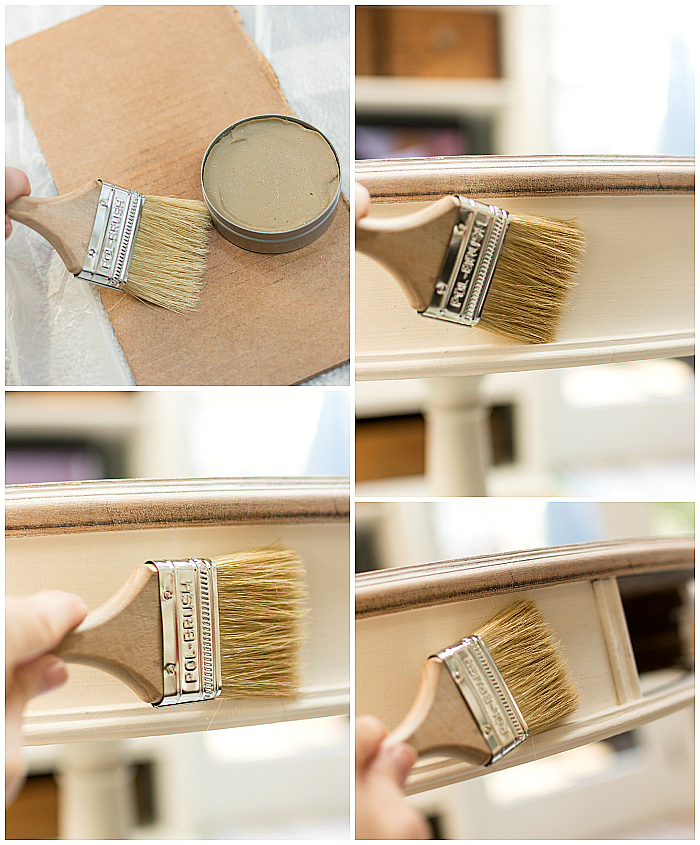 Light Wax
5. Start with the Amy Howard at Home Light Antique wax first. Load up your brush with wax and then use a piece of cardboard to offload most of it.
6. Using a cross hatch motion, apply wax over paint. Don't just brush it on in the direction of the paint (you know, like my pictures. ;). You can move quickly across the piece.
7. Let sit for 15 minutes or so before moving on to dark wax. Finish should be tacky to the touch.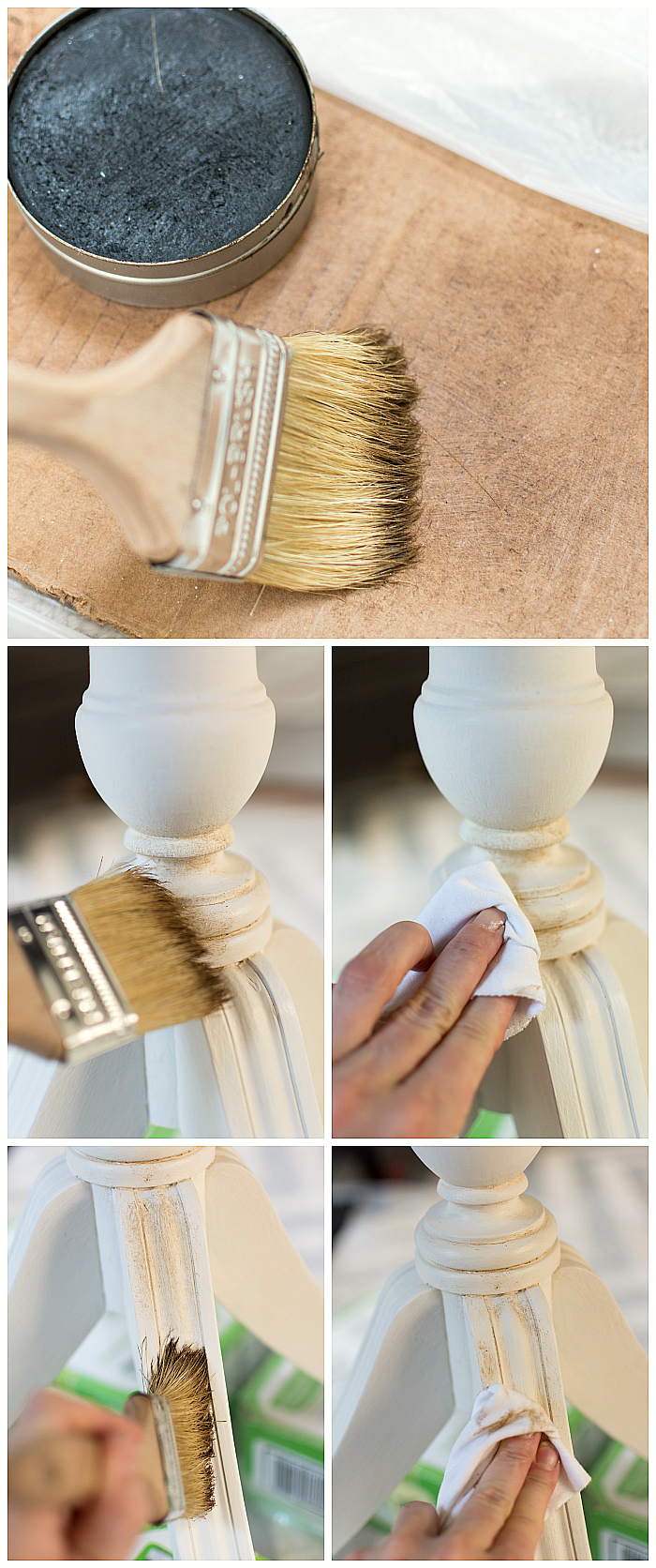 Dark Wax
7. Like the light wax, load your brush and offload most onto cardboard. For me, I wanted to use a light hand with the dark wax.
8. Apply in areas where you would naturally see aging – on edges and in crevices.
9. For me, I used a lint free rag to immediately wipe away excess wax. I wanted my finished piece to be more light and beachy than darker and traditional.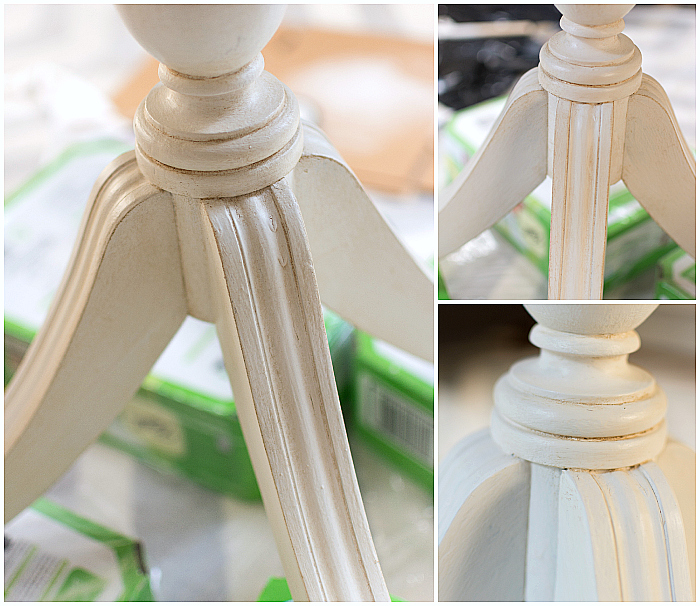 Buff
10. After letting the wax dry for 30 minutes or so, buff with a lint free rag.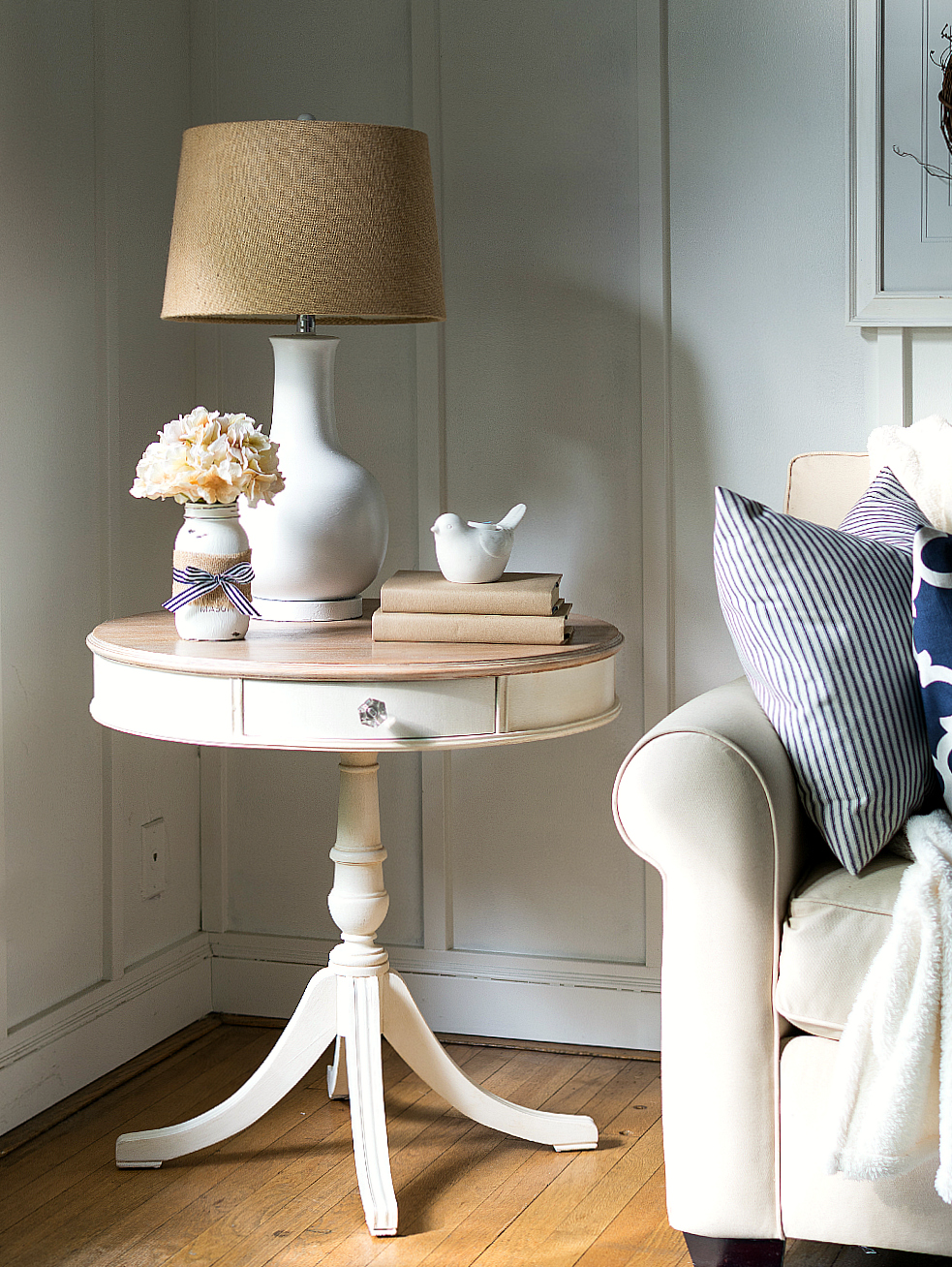 And that's my drum table makeover. Well, for the base of the table.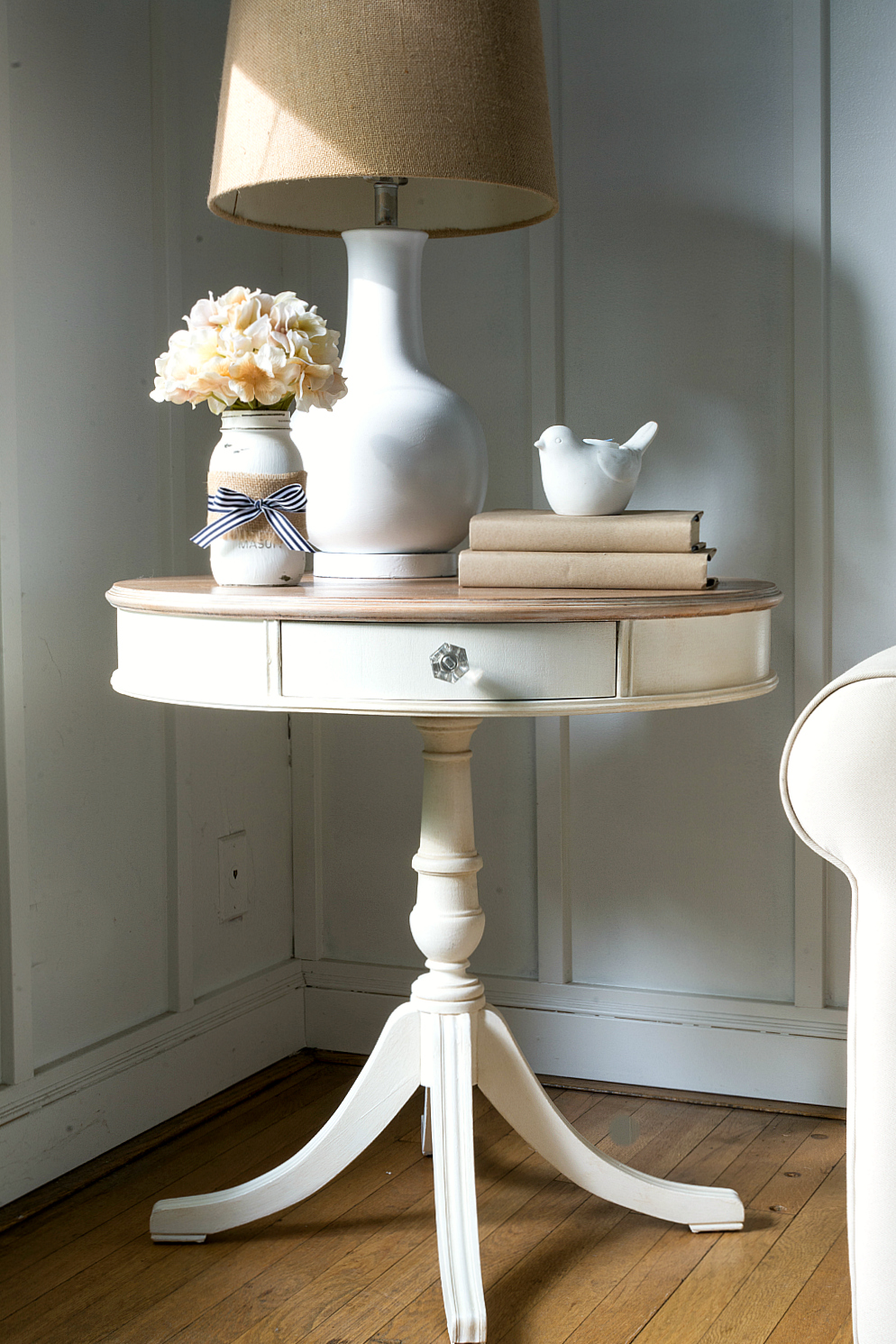 I hope Amy approves. 🙂
For the tutorial on how I used liming wax to whitewash the table top, click here …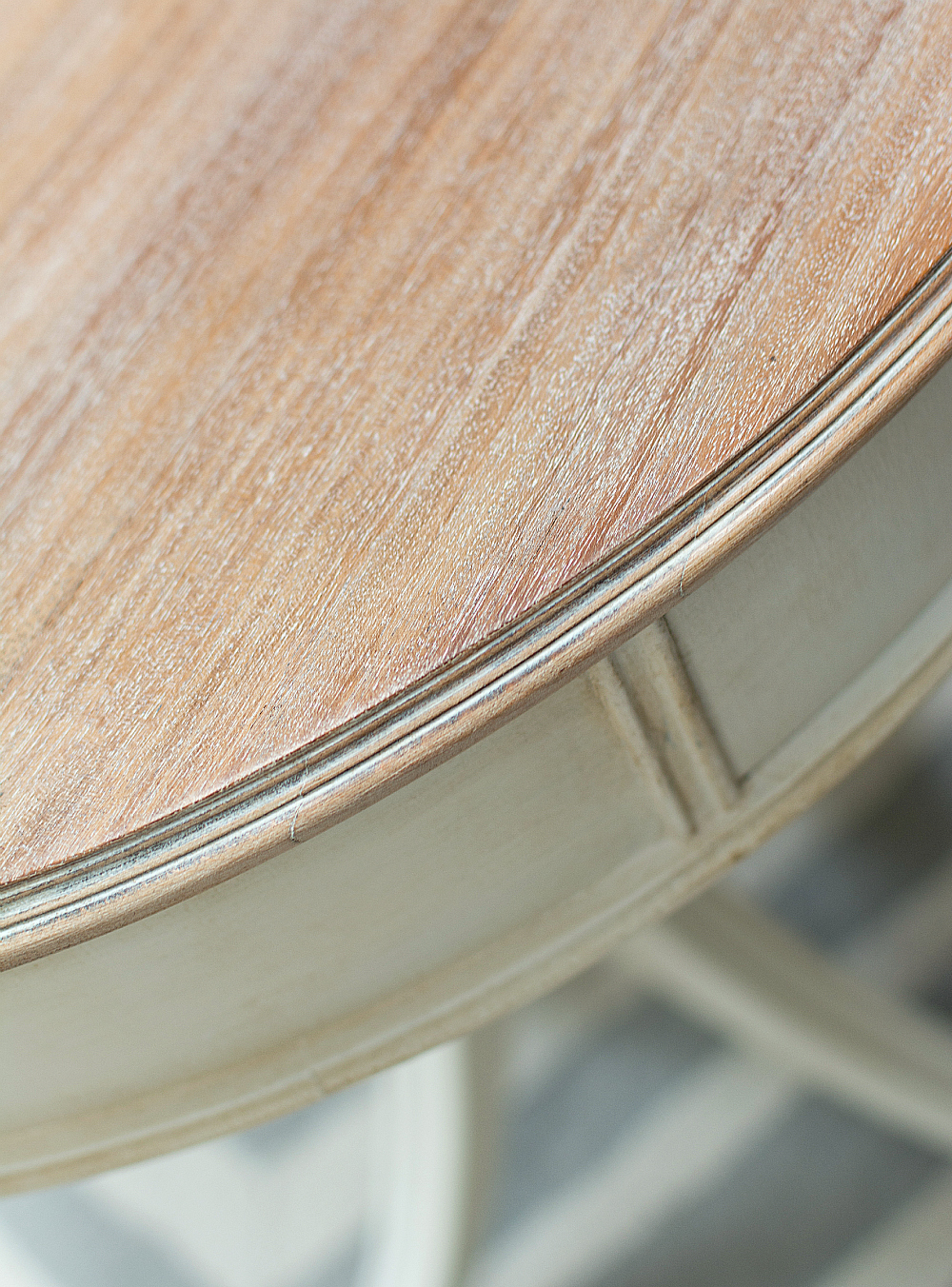 I used Amy Howard at Home Lime Wax to give it a whitewashed look.
I'm giving away a $100 Ace Hardware gift card. You can enter here …
Good luck!
🙂

For the tutorial on how I whitewashed the table top wit liming wax, click here ...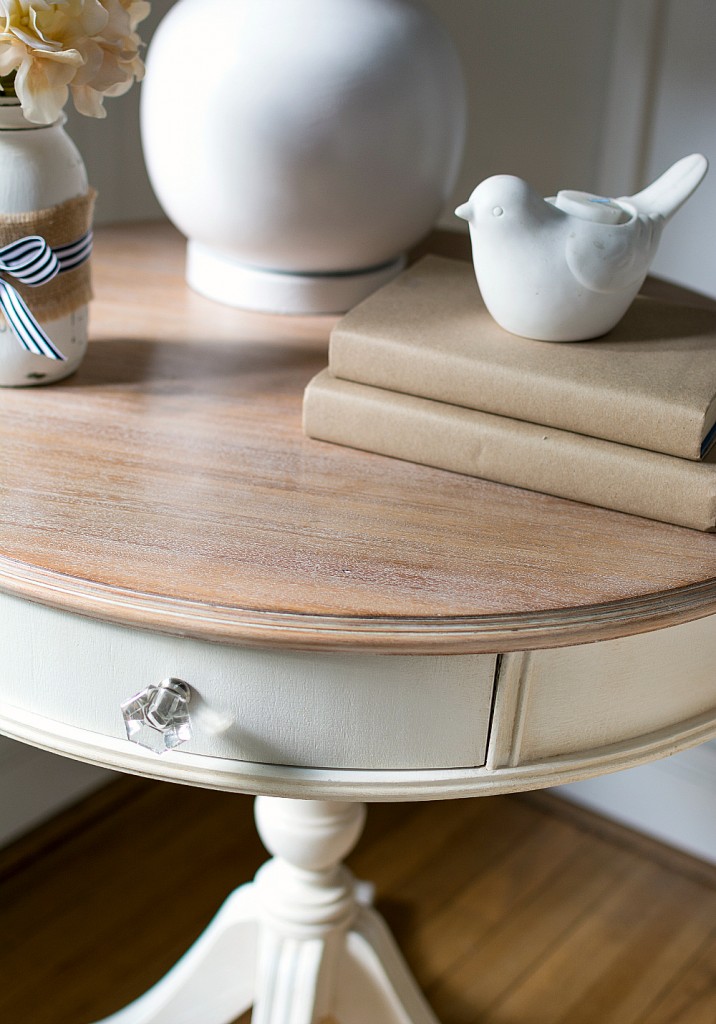 You might also like …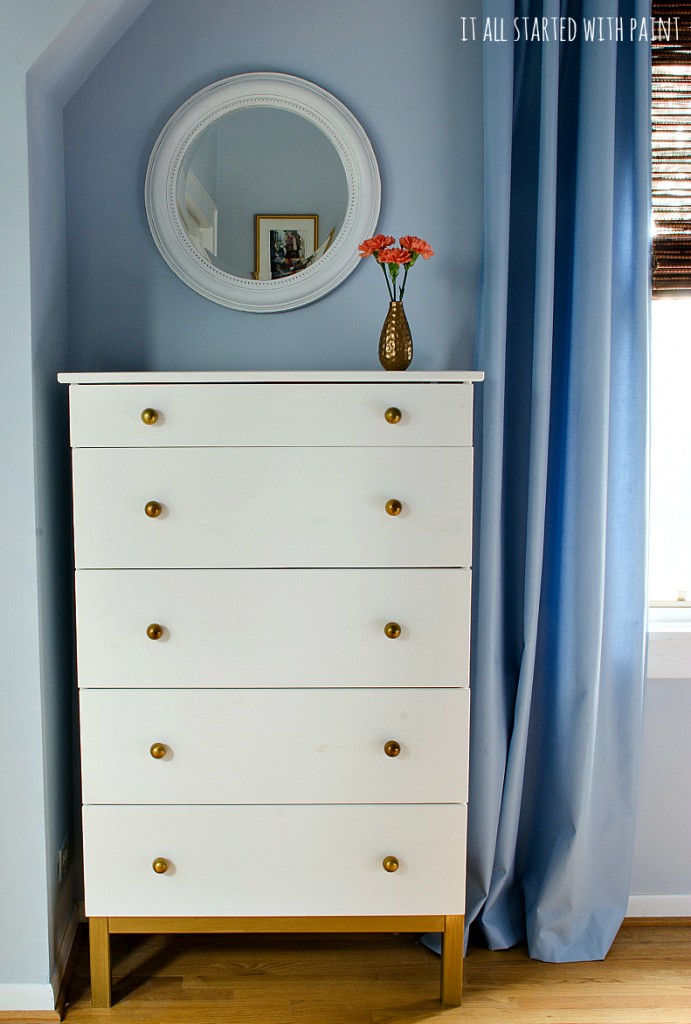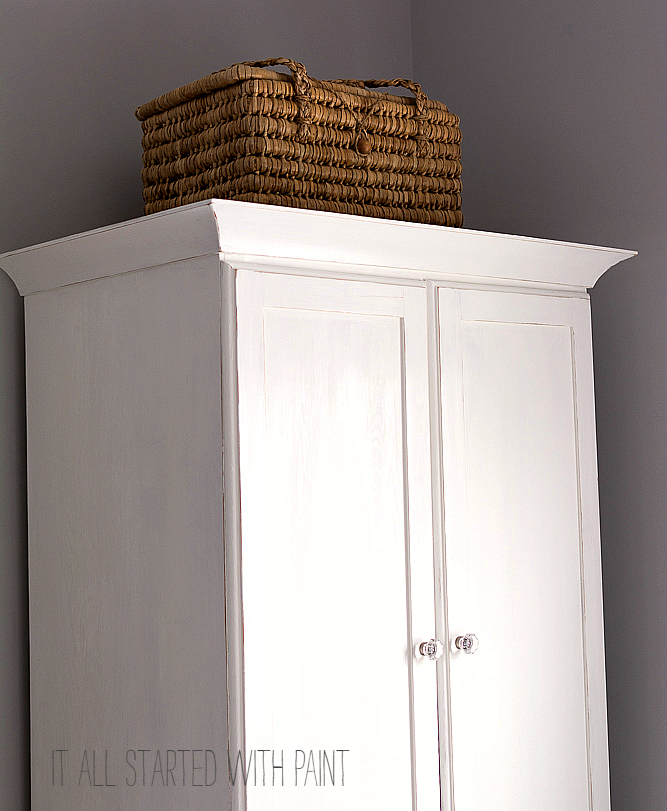 Armoire Makeover with Chalk Paint (click here)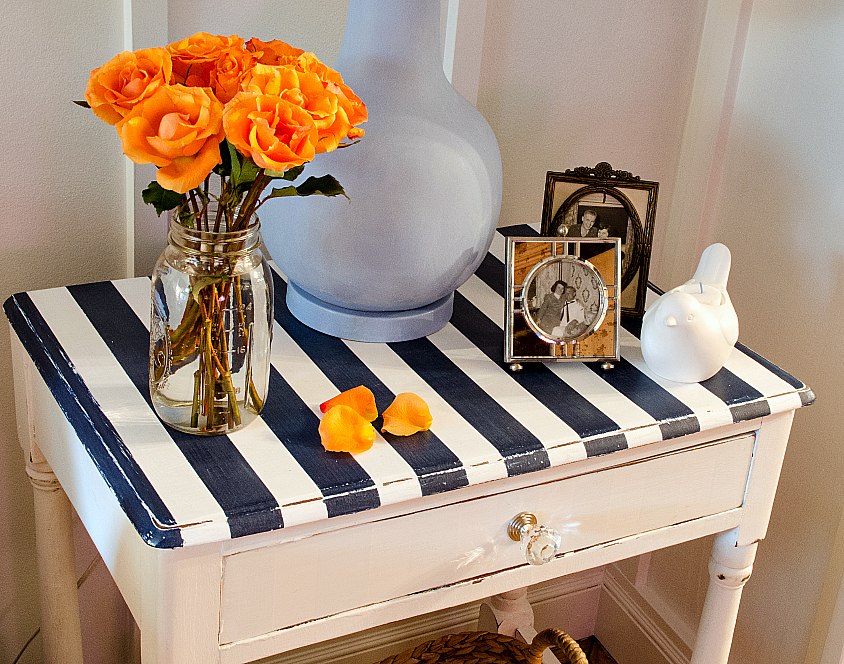 How to Paint Stripes on Table (click here)
Today's post was written as part of my role as an Ace Hardware Blogger. I was compensated by Ace for this post and for the products used, but all opinions about the Amy Howard at Home products used, sandpaper, and Ace Hardware are my own.