This post is sponsored by Chesapeake Bay Candle but all opinions are my own.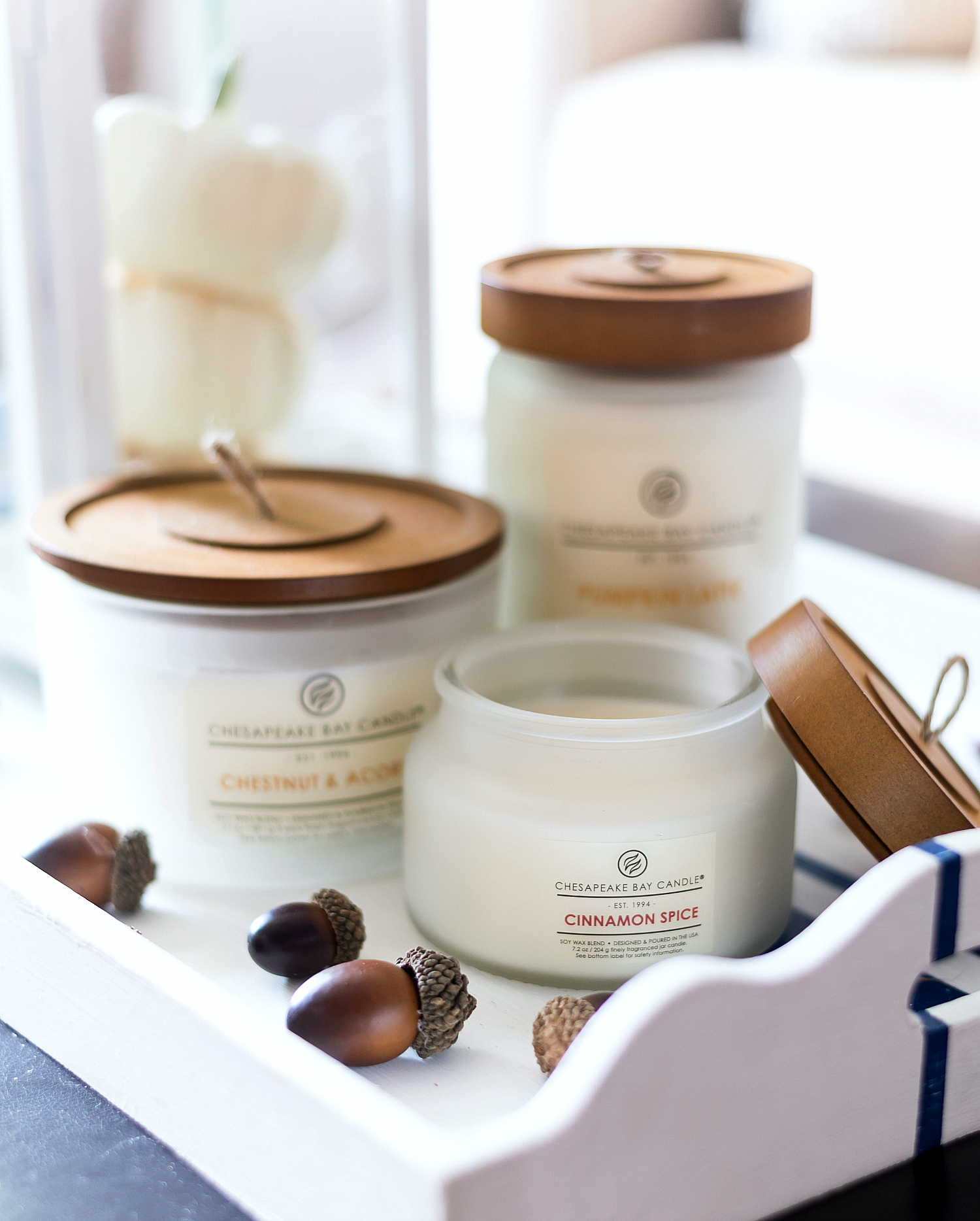 Brace yourselves people …
I'm going to equate each season of the year with a sense. Not scent. Sense. Human sense like taste, touch, smell, etc.
I know, crazy.
And yes, I do realize we have five senses vs. four seasons. But in the spirit of Tim Gunn, "I'll make it work."
Let's start with winter. Which I'm assigning taste. I mean, there are Christmas dinners and candy canes and homemade cookies. Not to mention Valentine's Day chocolates, Super Bowl party fare and St. Patty's day corned beef and cabbage to consume. It's a season of tasty morsels …
and expanding waistlines. 😉
Which brings us to Spring. And sight.
Yes, there will be the sight of what we look like after winter sweaters come off and we get to see the months of tasty morsel damage. But there's also the sight of rejuvenation and growth as flowers burst through the soil and foliage returns to the trees. A true sight to behold.
Summer is all about touch. The touch of the sun on our skin. The touch and feel of sand between our toes. The cooling touch on our skin when we jump in the water.
But Summer is also about hearing. Throwing open the windows to the sounds of children playing and birds calling and cicadas cicada'ing. Not to mention waves crashing.
And then there's fall …
and smell.
The sweet, delicious, decadent smells of fall. It's all about the pumpkin and cinnamon and chestnut and spice.
Can you smell it?
I can.
Well, I can smell it because Chesapeake Bay Candle sent me their Heritage Collection of fall scents to sample.
And smell.
But before we talk smell can we talk packaging?
I'm inspired by the clean, rustic, modern simplicity of the design: frosted glass, wood lids and twine loop pulls. I especially love that each soy blend candle is natural in color and the frosted glass jars they're housed in are reminiscent of ocean glass. Overall, a perfect fit with my coastal-inspired home design style … from a company that gets it's inspiration from Maryland's idyllic shoreline.
Like I said, a perfect fit … 🙂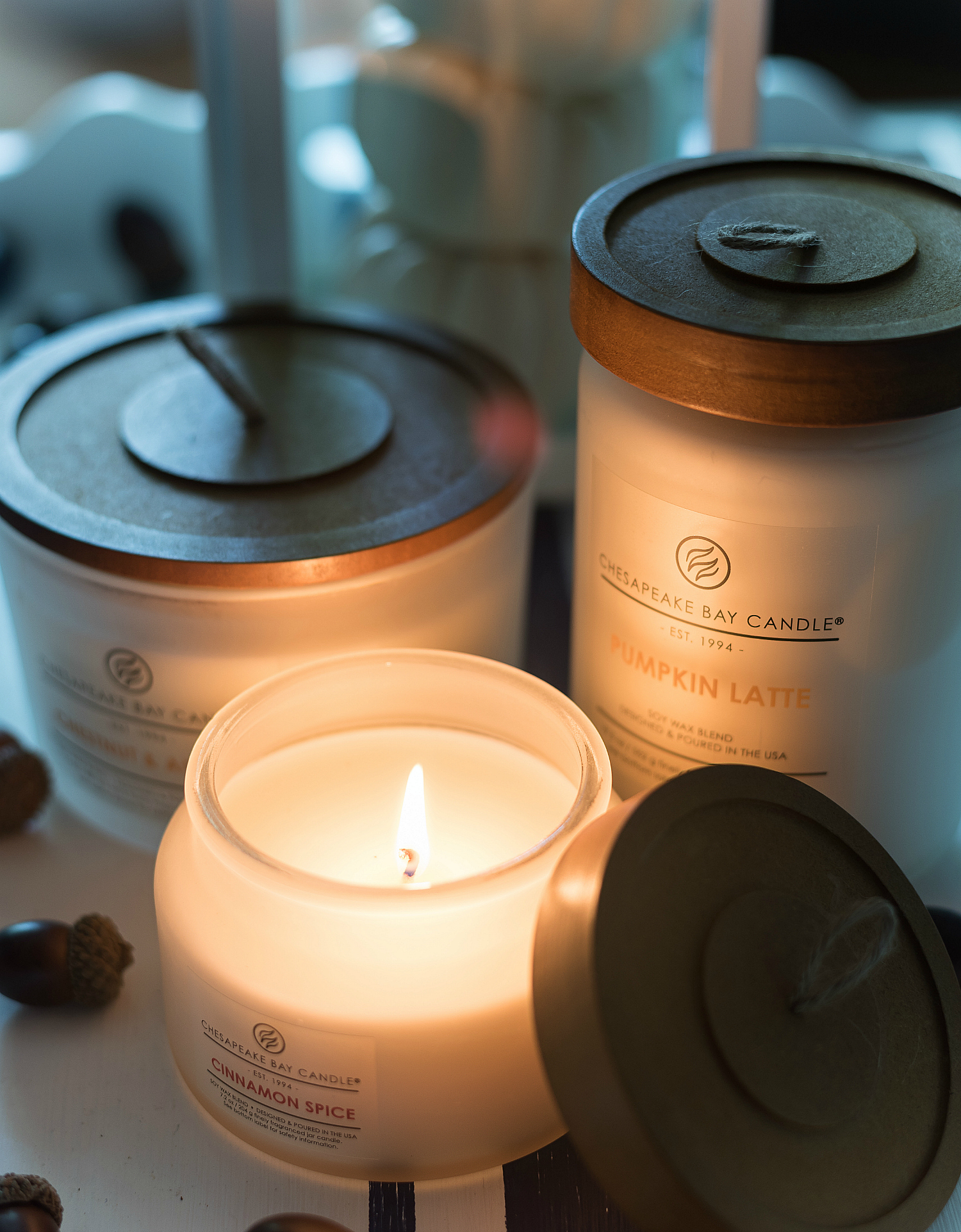 Okay, let's move on to smell.
Oh the delicious smells!
This Cinnamon Spice small jar (retailing for $15) offers a nostalgic scent of rich cinnamon spice intertwined with fresh notes of eucalyptus. Distinctive vanilla, bay leaf, and warm nutmeg mingle with sugar clove and cinnamon bark.
And you can enjoy that delicious cinnamon-spice-vanilla-bay-leaf-warm-nutmeg-sugar-clove smell for a 20-hour burn time.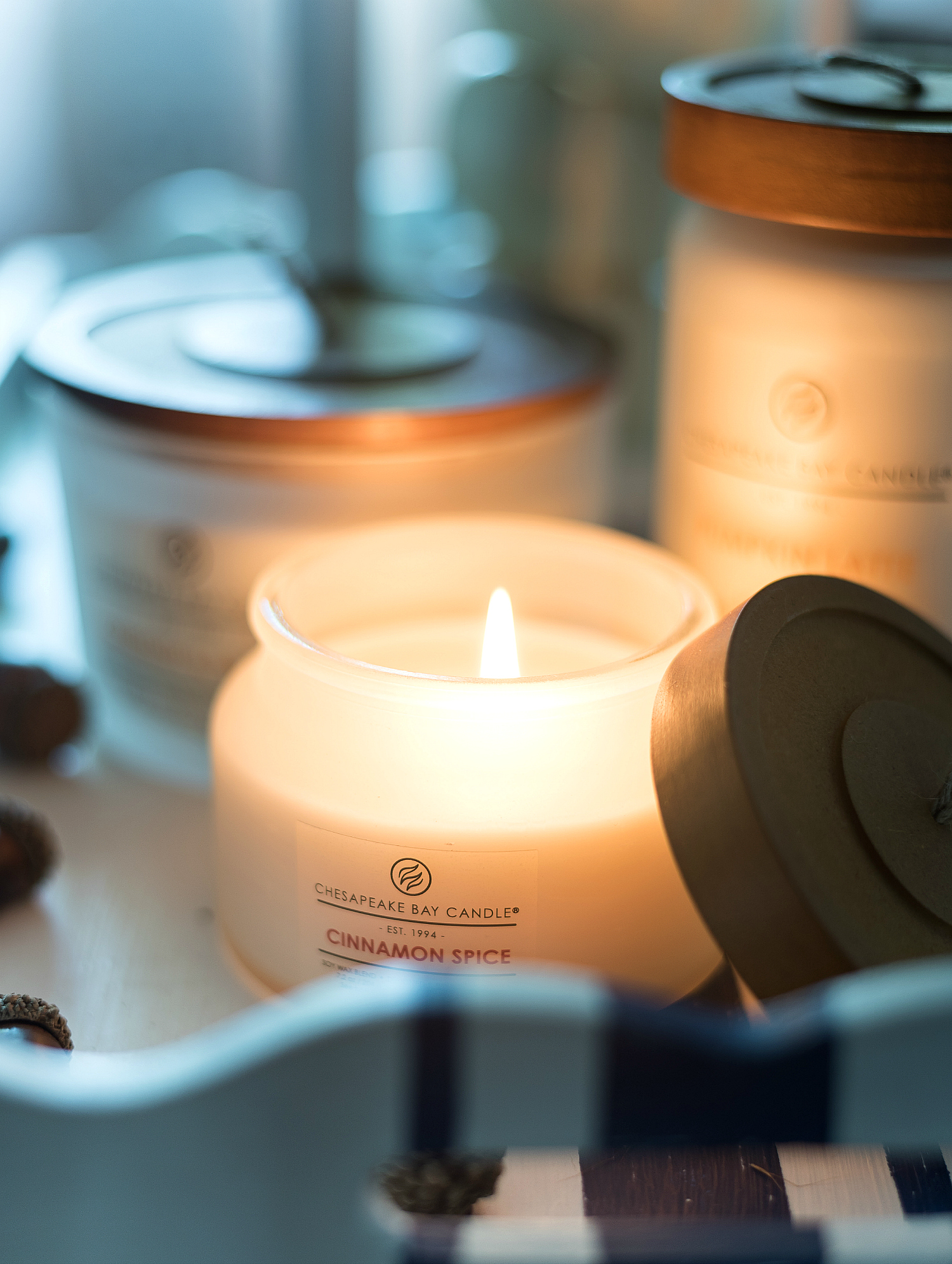 Then there's the three-wick Chestnut & Acorn Coffee Table Jar Candle which retails for $25 and can burn for 34 hours.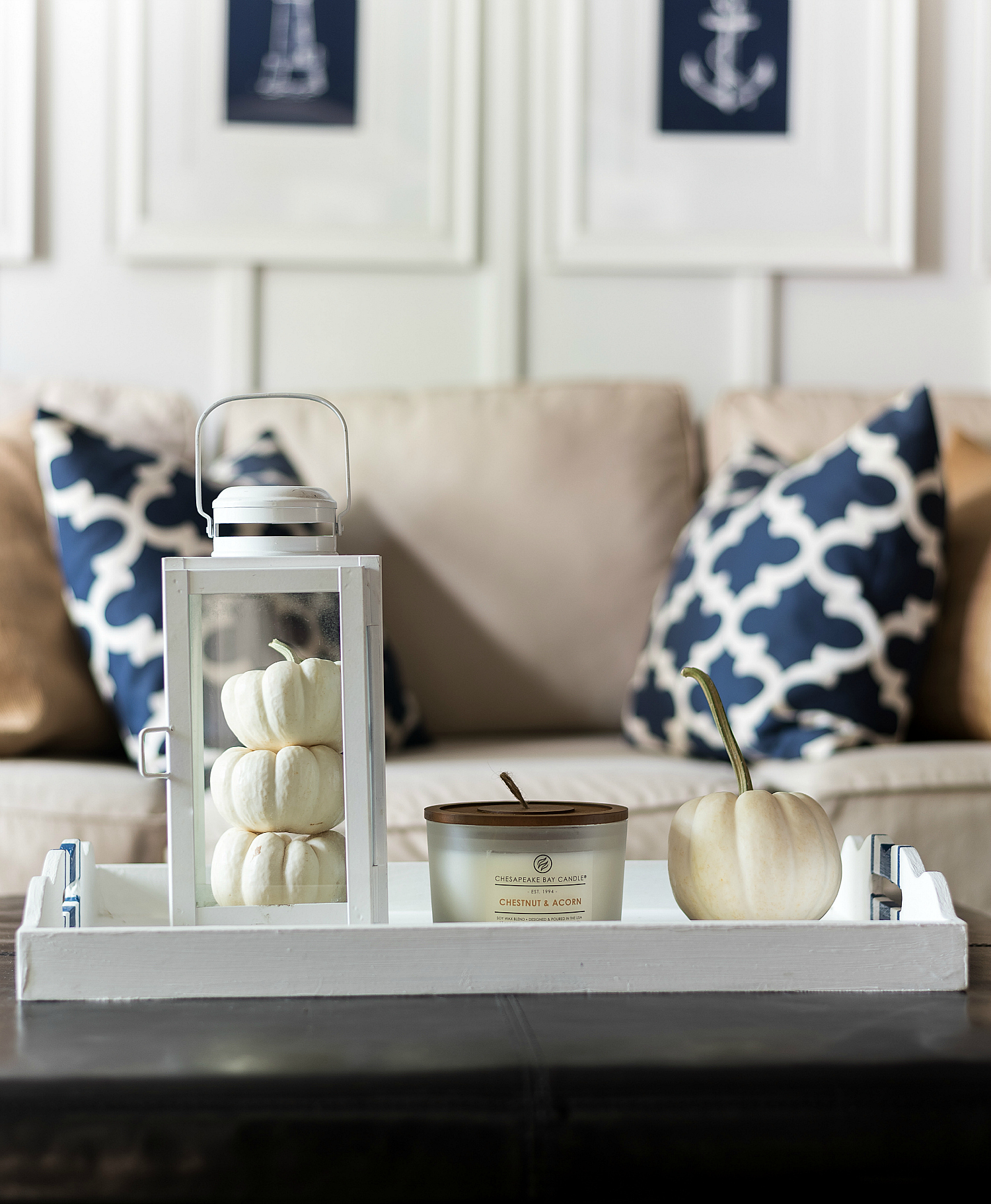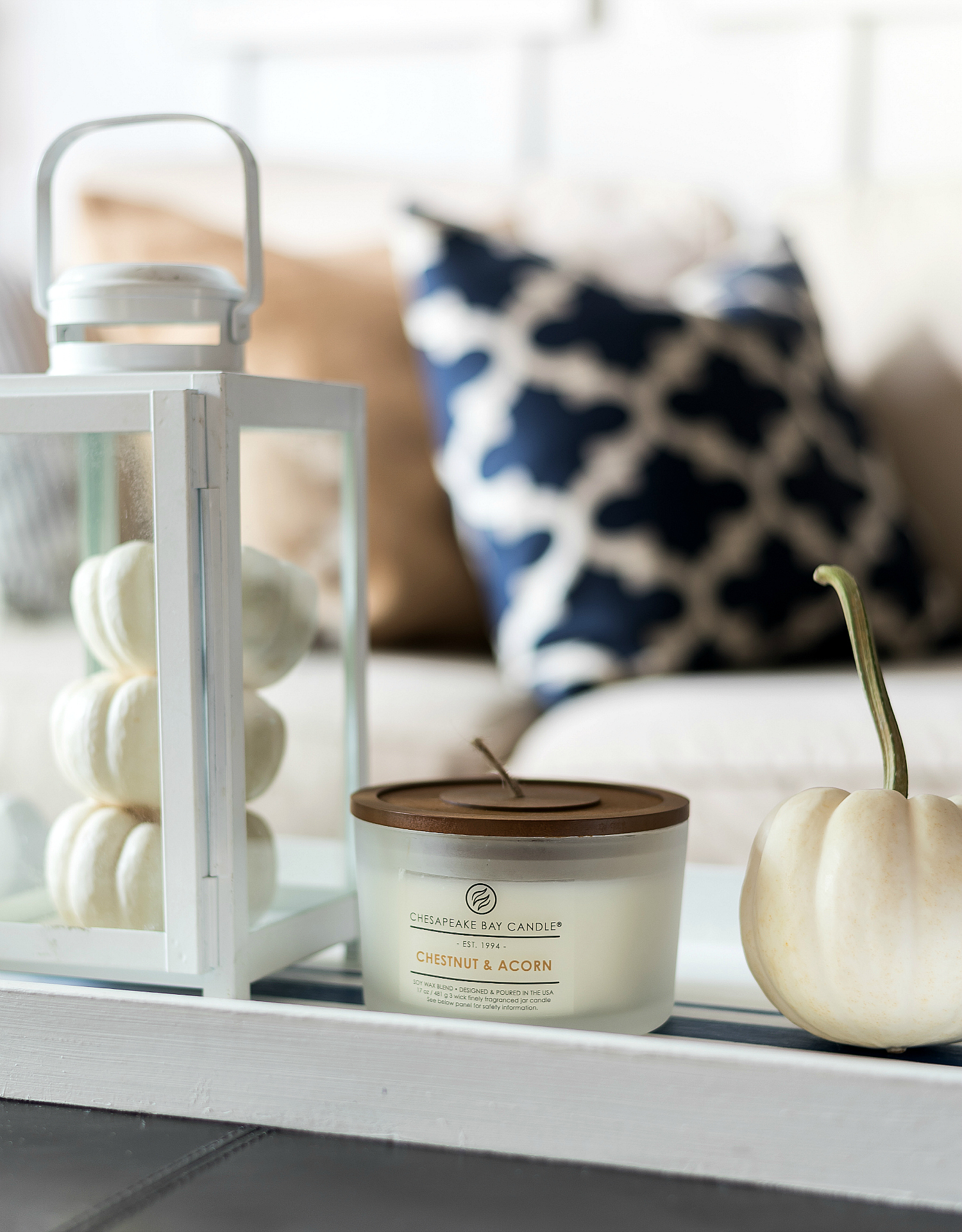 The fragrance is an earthy, chestnut nutty aroma with rich vanilla notes. The smells of a stroll through the park on a crisp fall day.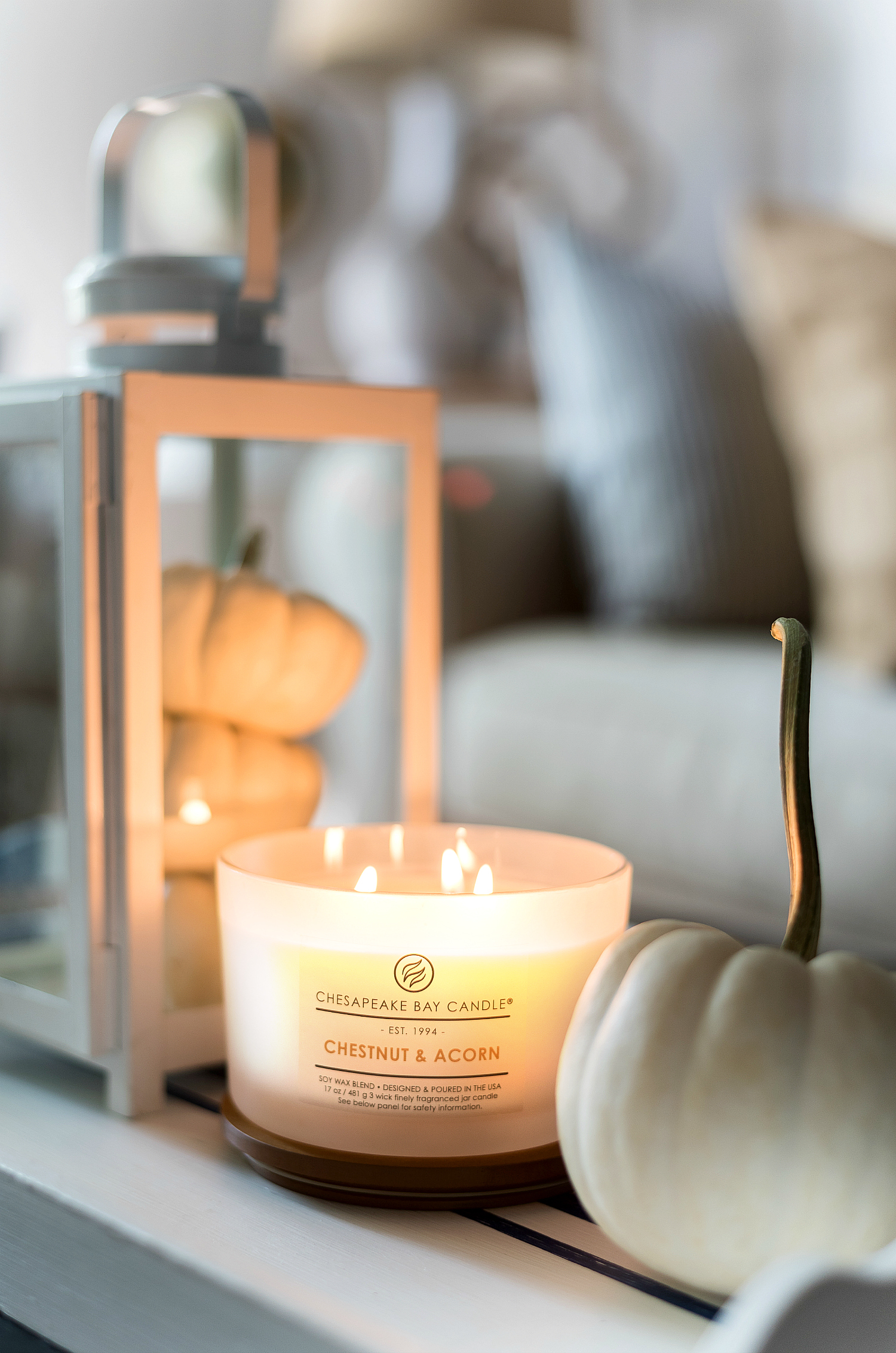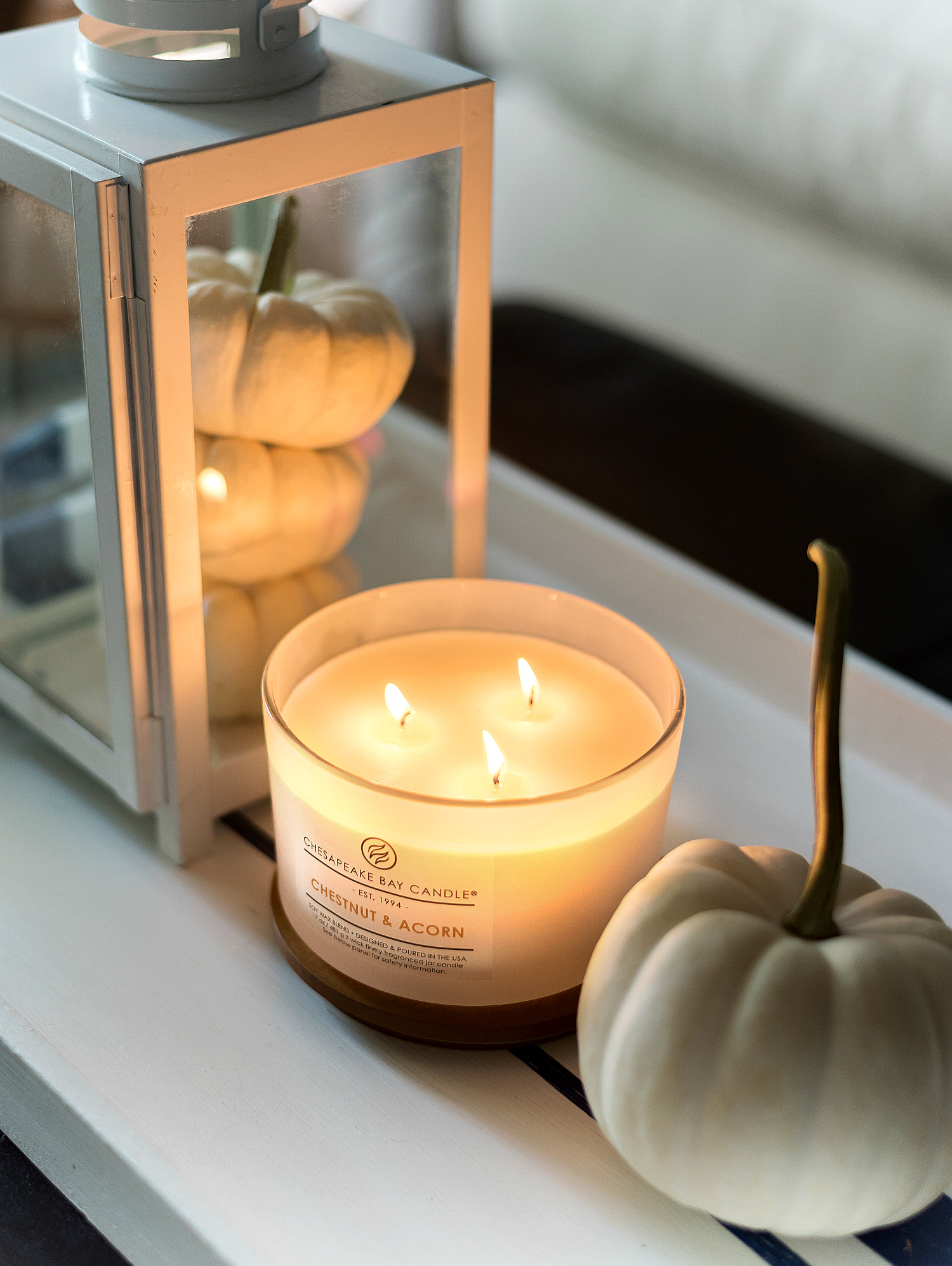 And it looks (and smells) perfect on my living room coffee table!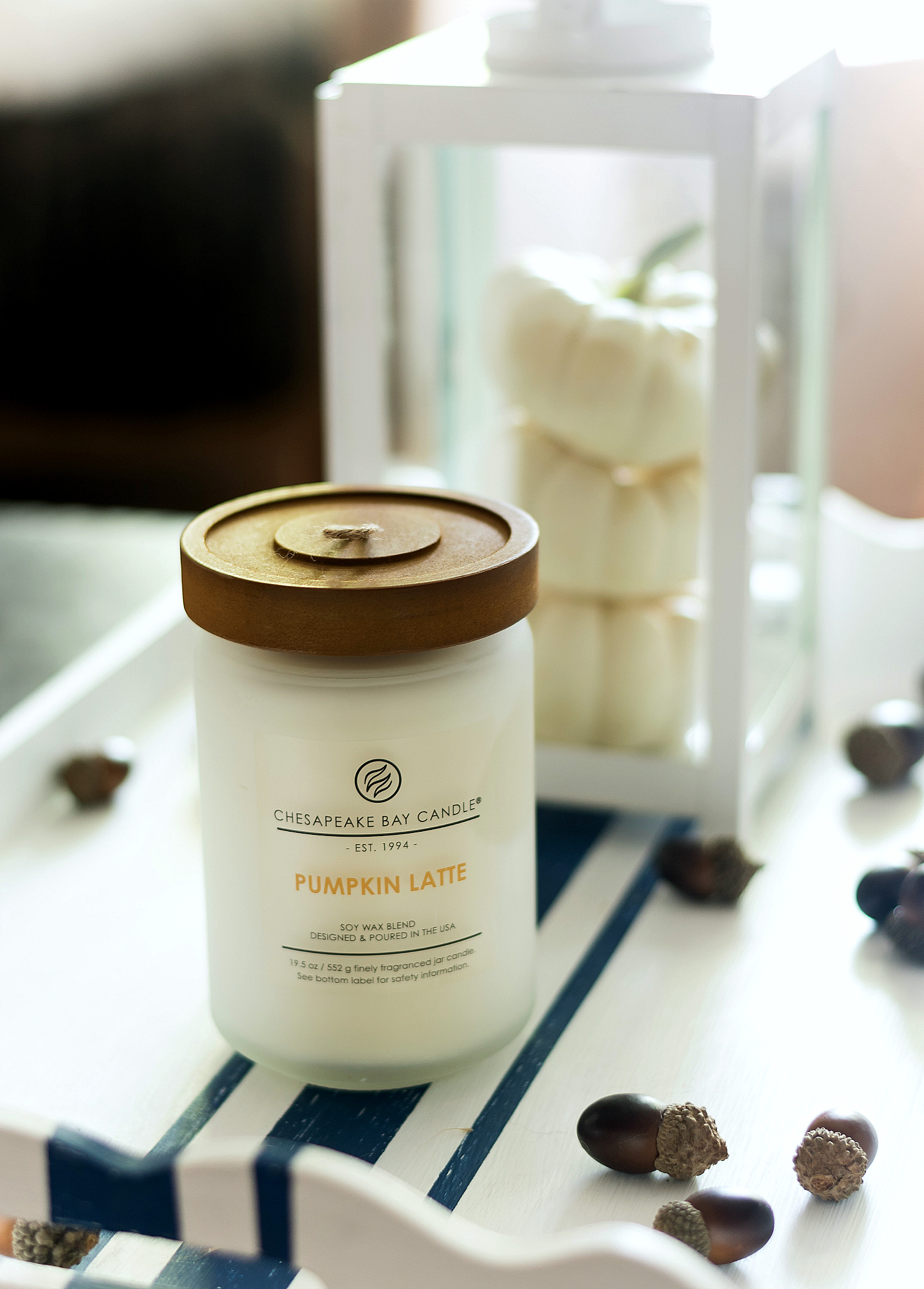 The Pumpkin Latte Large Jar Candle ($25 retail price) did not disappoint with notes of brown sugar, maple and creamy vanilla.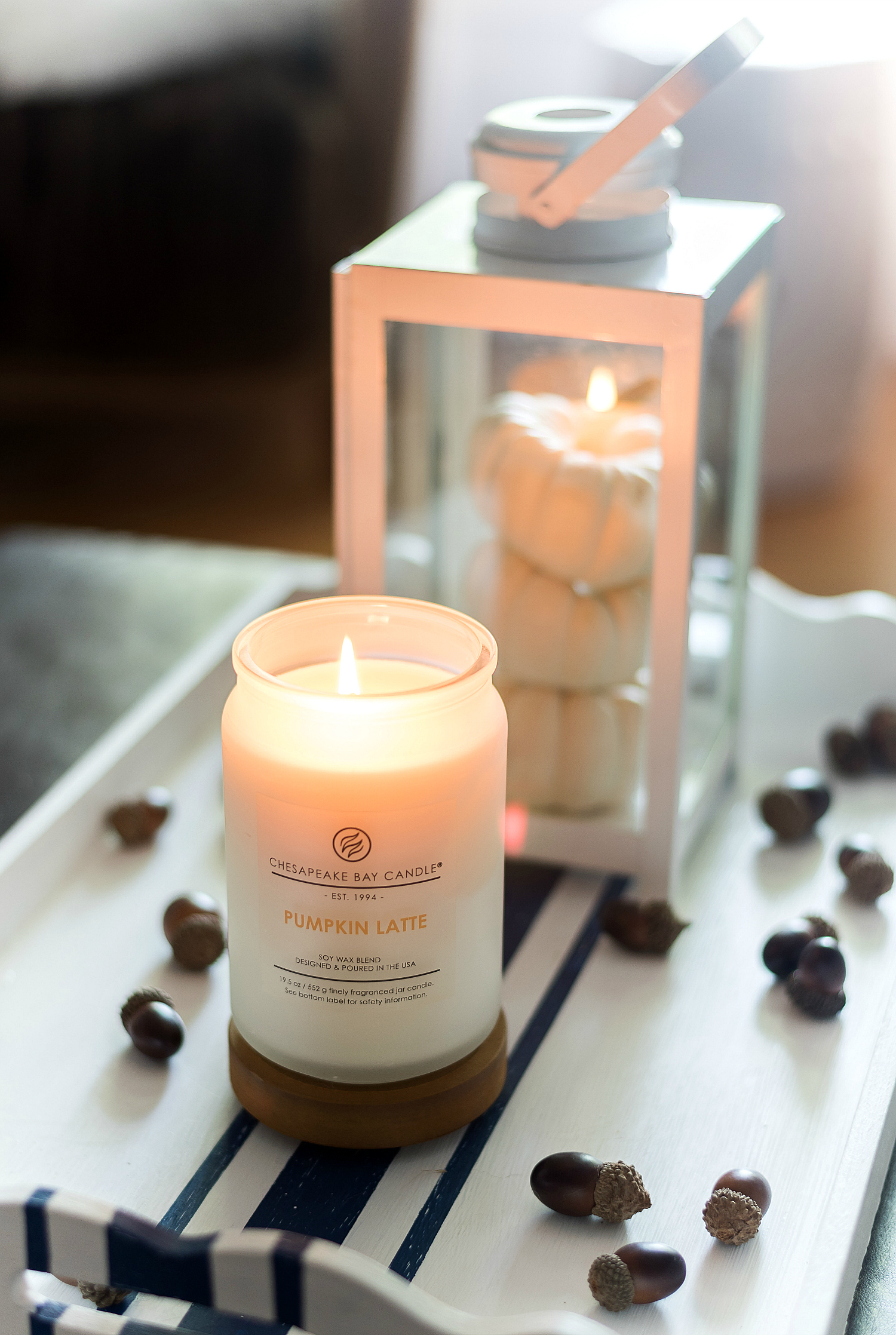 And, of course, pumpkin. And spice.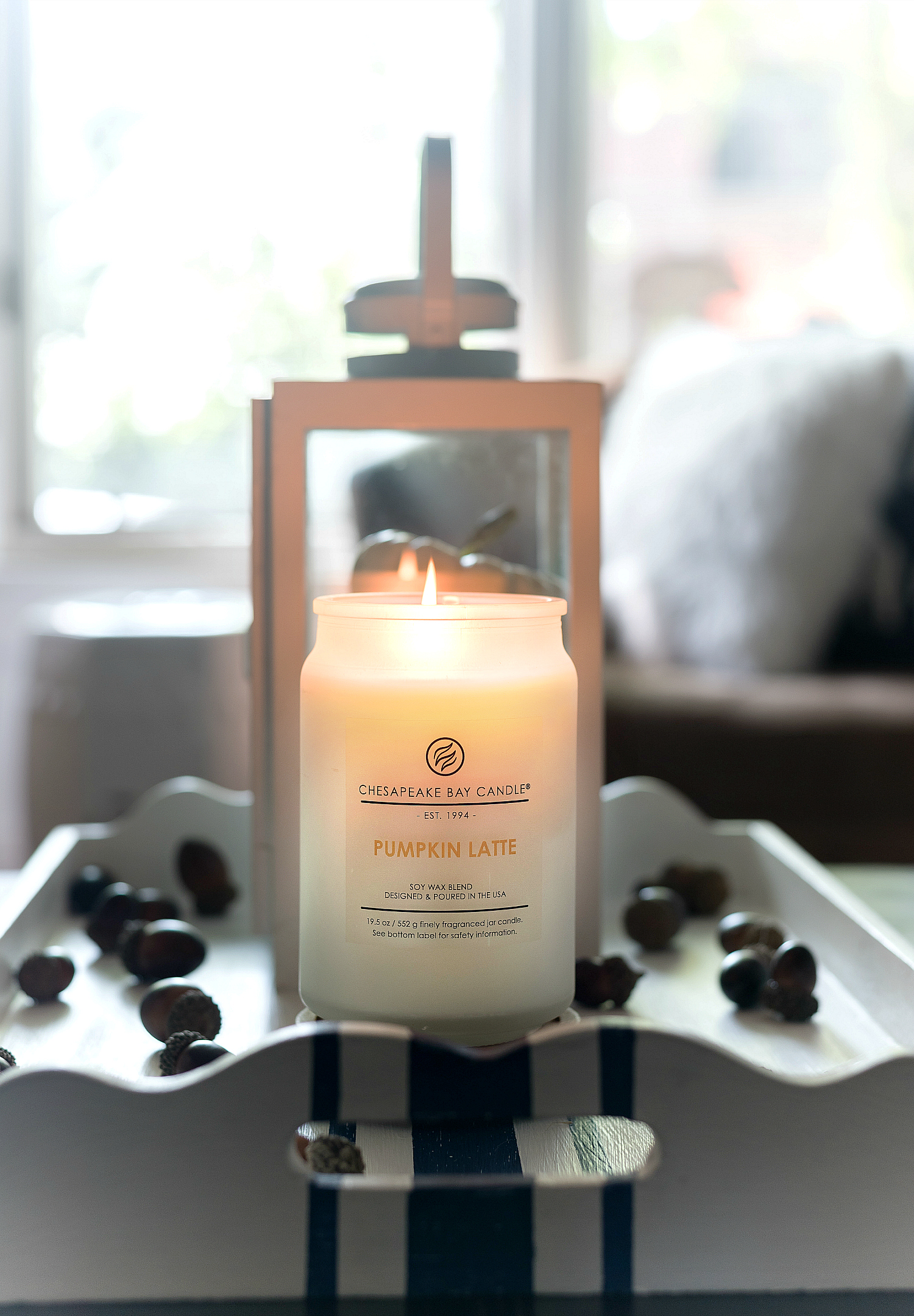 Seriously, this is Thanksgiving in a jar.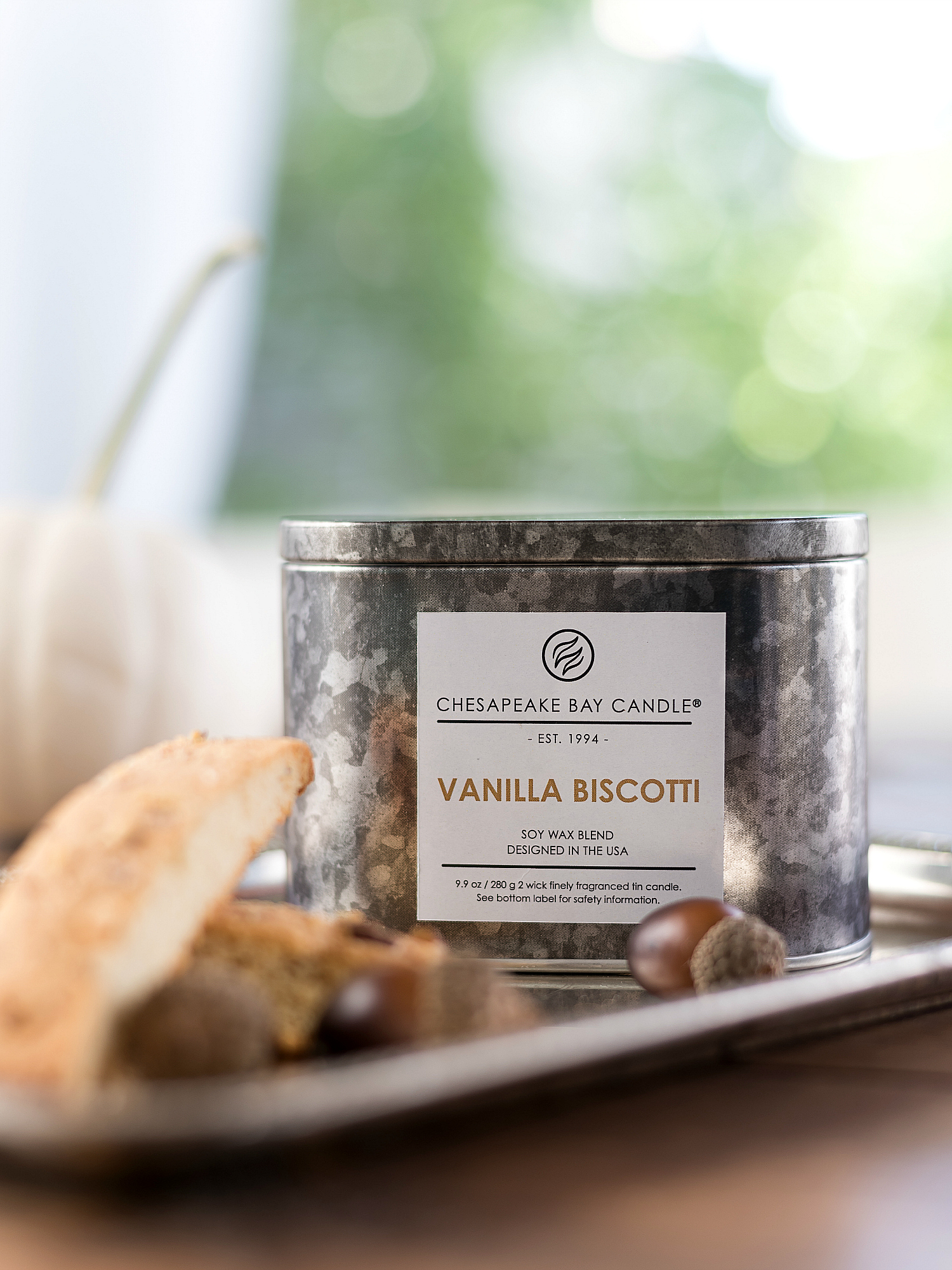 The Vanilla Biscotti Double Wick Tin Candle ($15) was claimed by my daughter before I even had a chance to light those double wicks.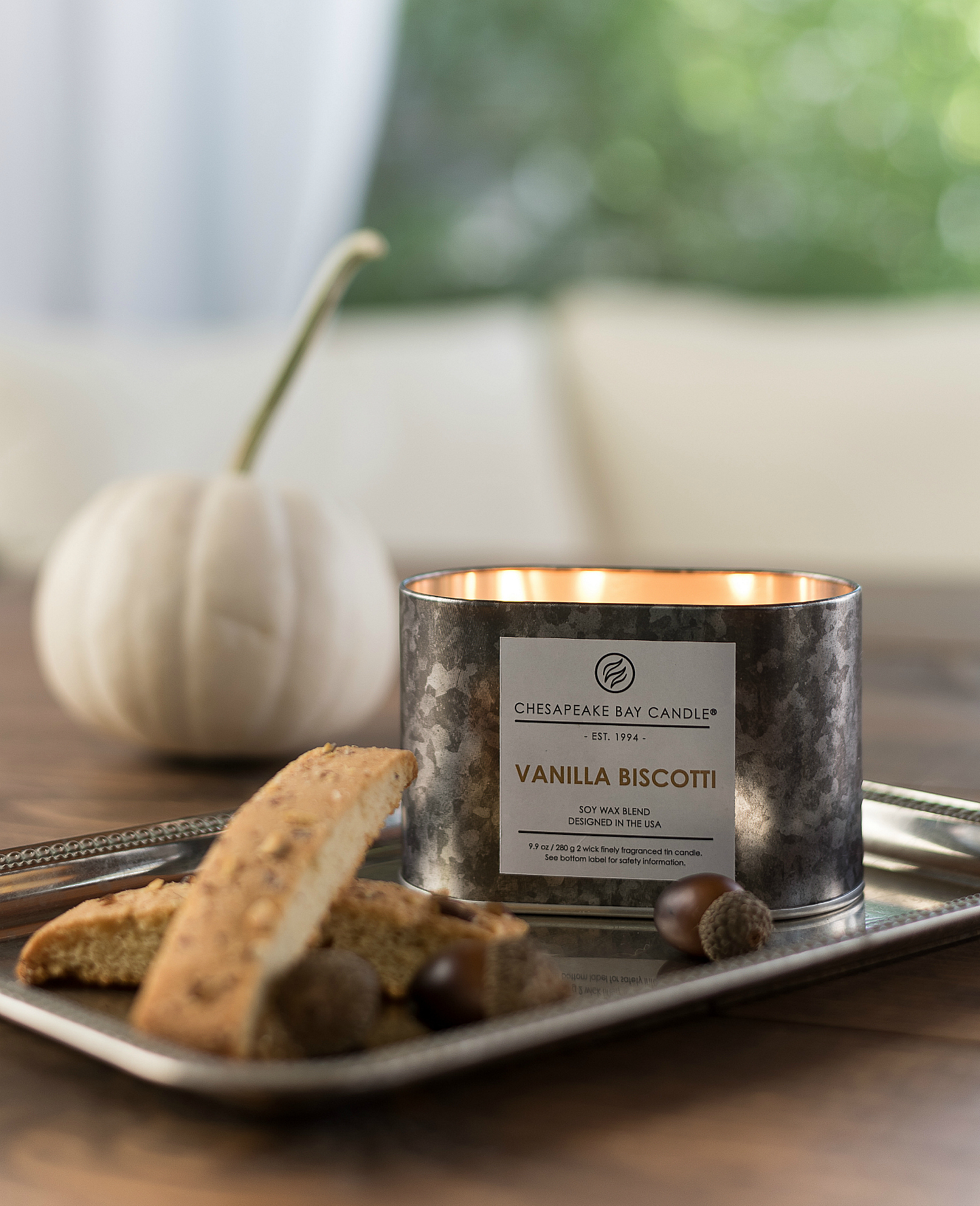 The fragrance is a creamy vanilla with a sprinkle of cinnamon sugar and toasted almonds …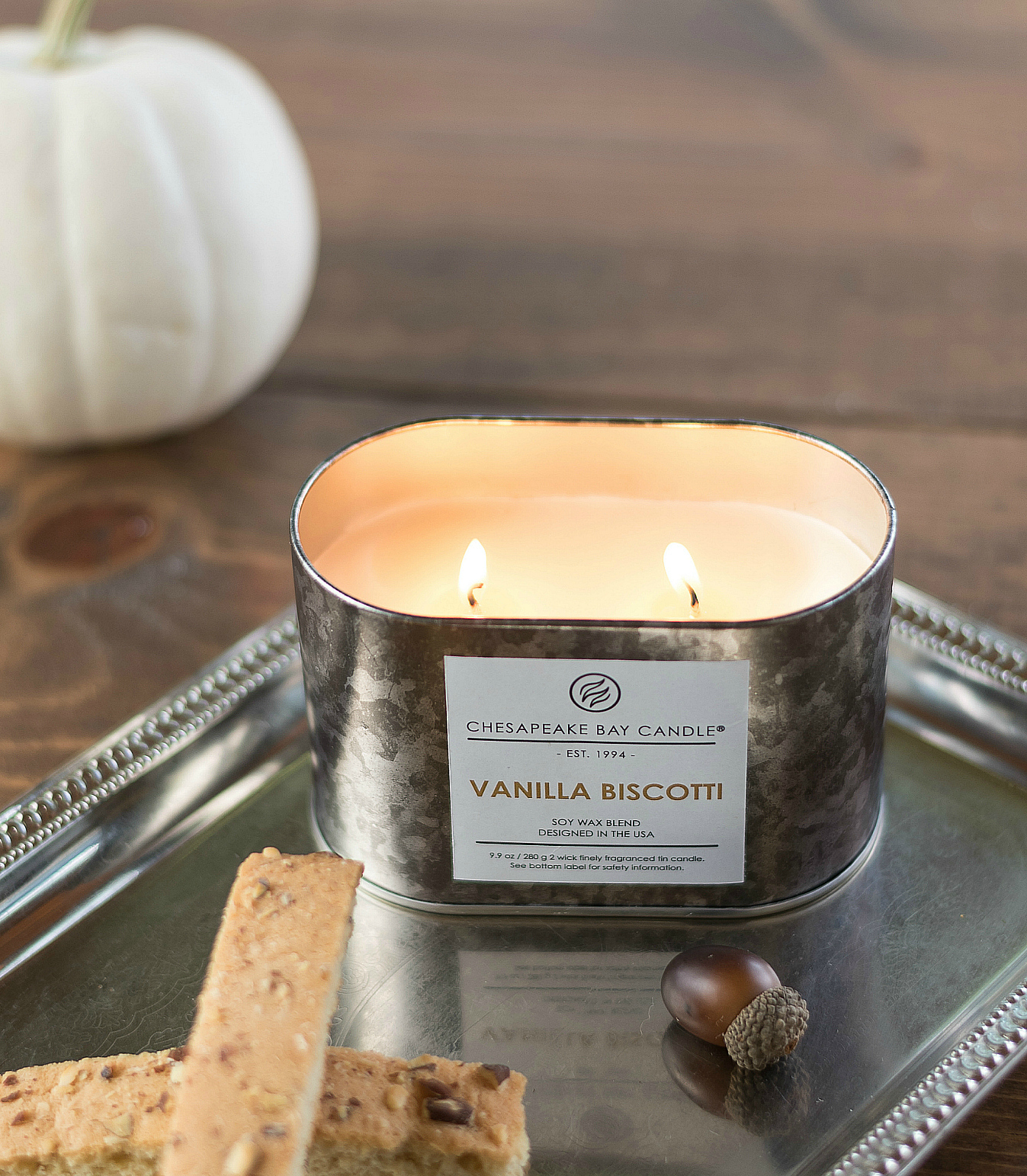 … with a dash of nutmeg.
It smells like freshly baked cookies. Yum!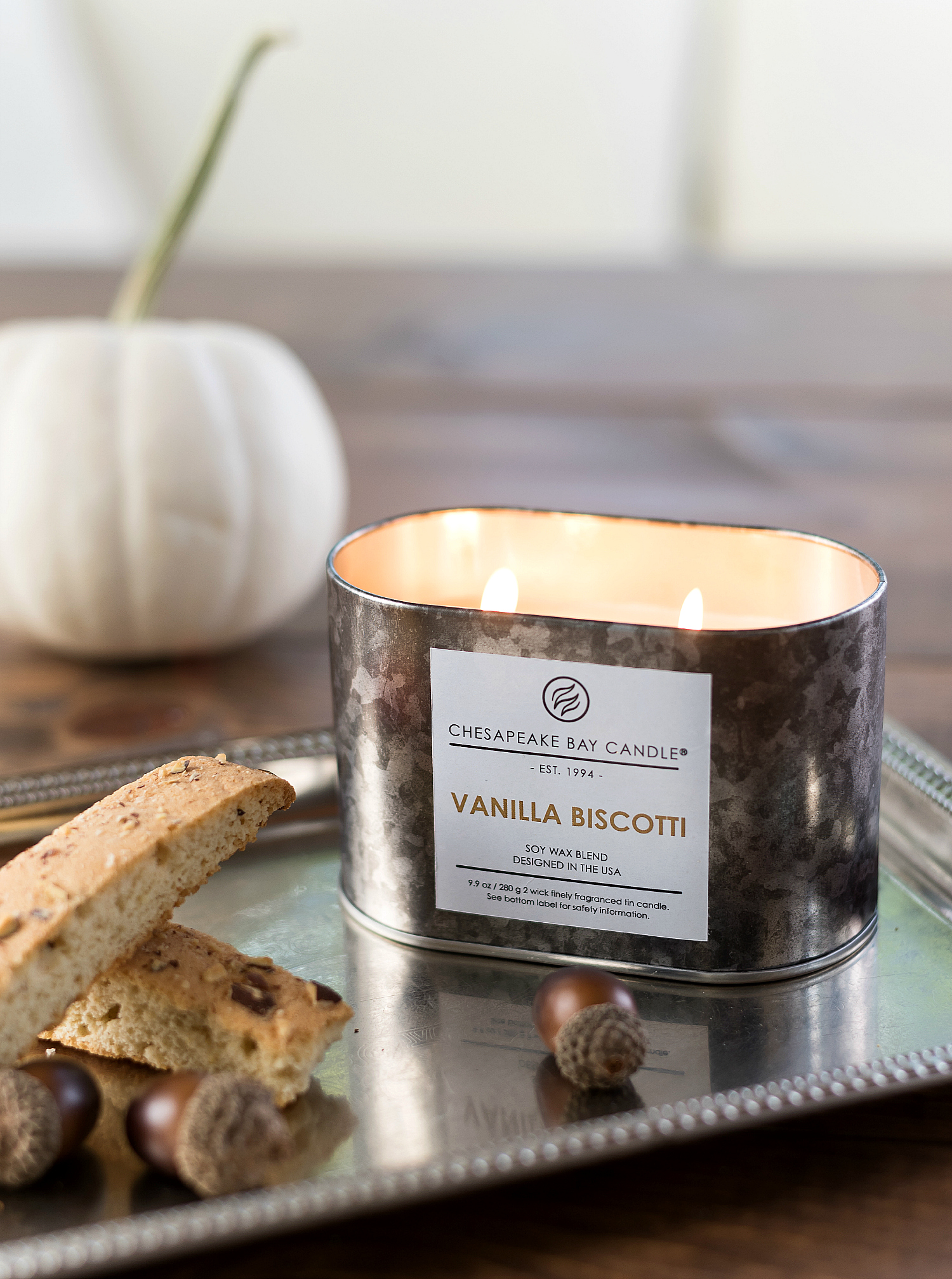 The best part: the Vanilla Biscotti candle, in its stylish galvanized steel tin, offers 20 hours of burn time. So while my daughter's room may look a mess, it won't smell that way …
well, at least for 20 hours or so it won't. 😉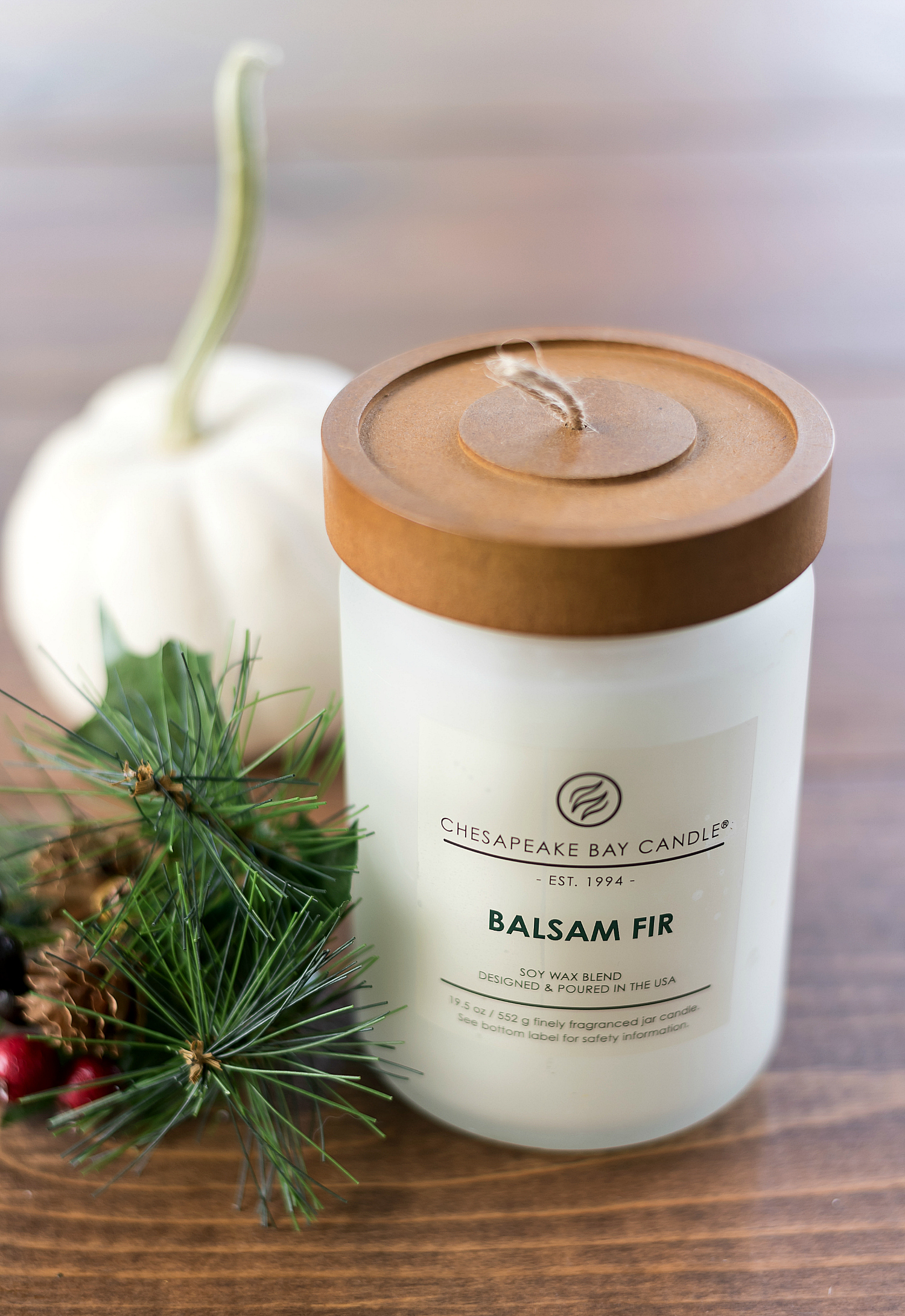 Finally, the Balsam Fir Large Jar Candle ($25) is the perfect segue from fall to winter with its scent of evergreen pine, fresh balsam, and spiced pomander.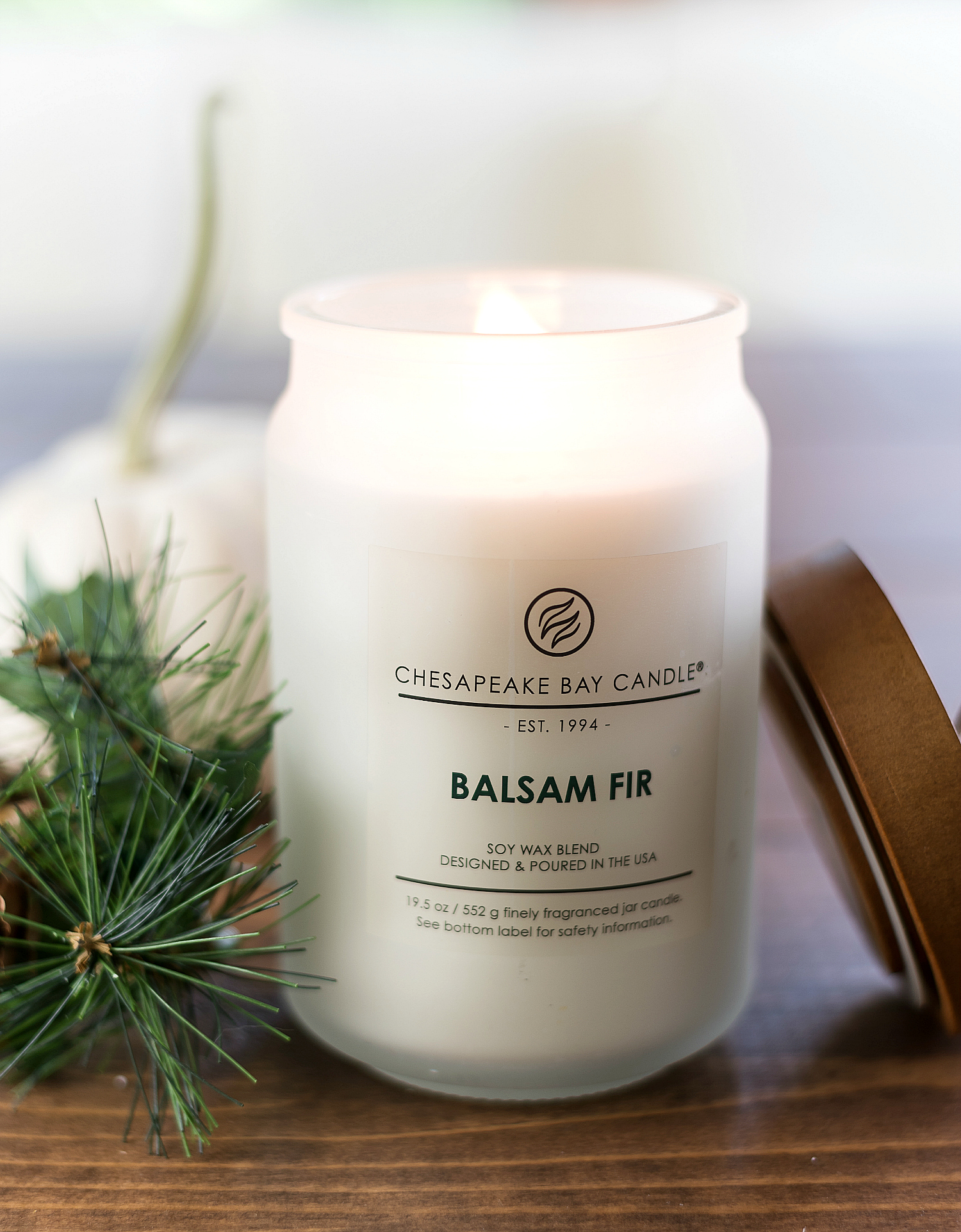 This candle's hints of clove, amber, and spearmint will inspire you to start making your list …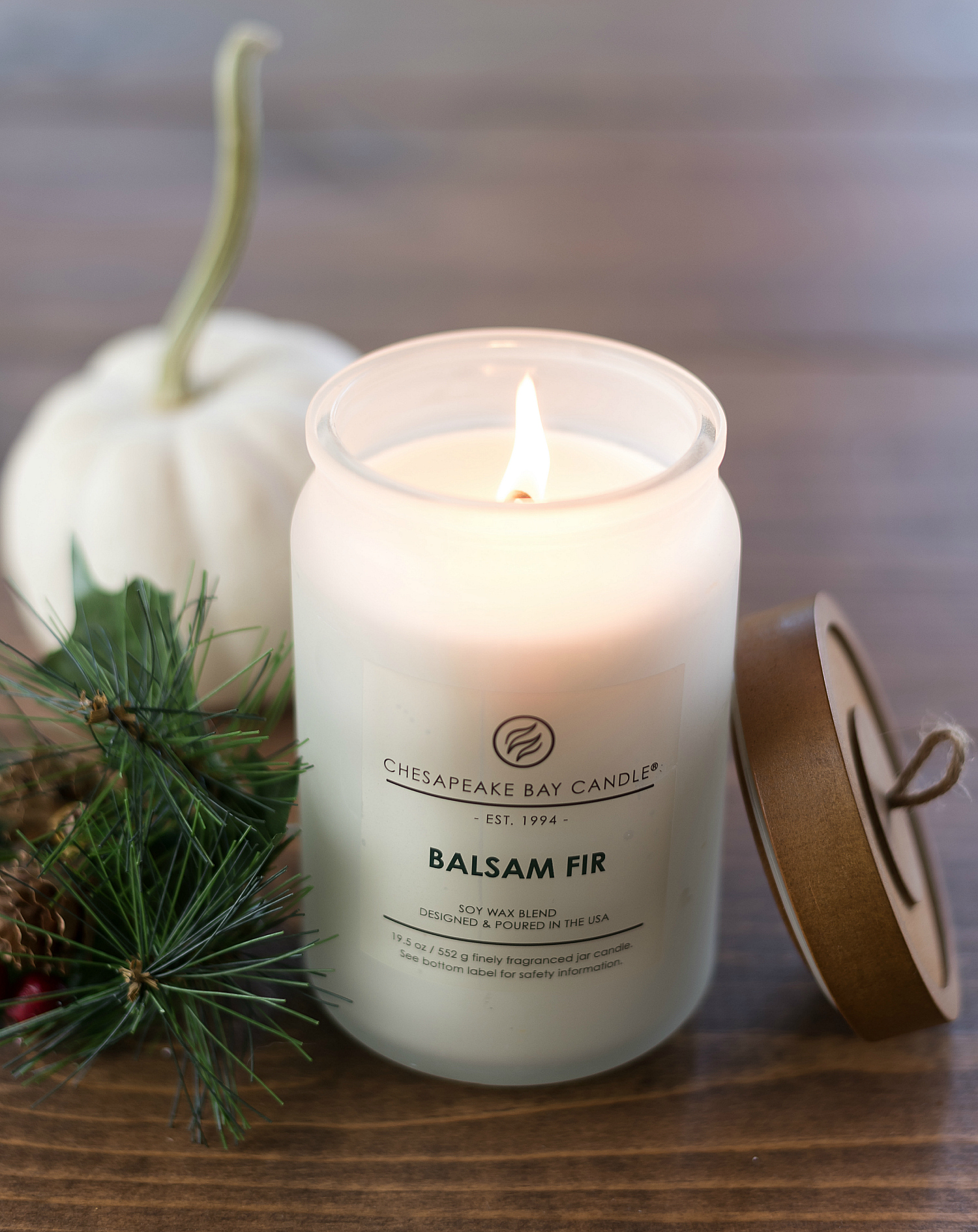 … and checking it twice. 🙂
You can find out more about Chesapeake Bay Candle here and the Chesapeake Bay Candle Heritage Collection here
Pin It!

Sharing: | Savvy Southern Style | Between Naps on the Porch |