Fall Mantel in Rust and Brown – Fantel Mantel for Fall in Rusts and Browns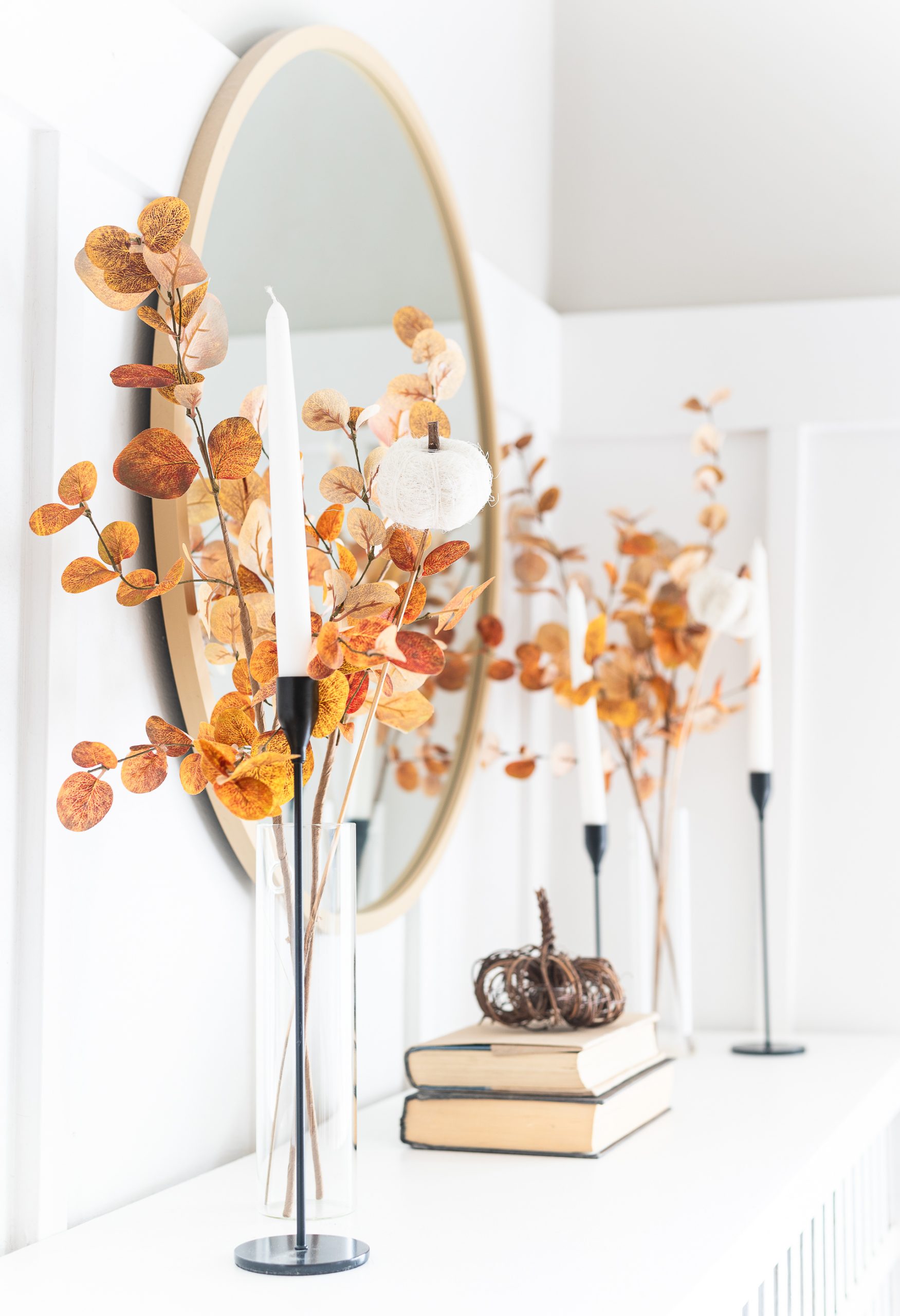 I hate to complain about the weather.
She says as she's about to complain about the weather.
I mean weather talk is so passe. That last gasp of conversation when you run out of things to say. When my husband and I turn to weather talk we know it's time to open the Uber app. 😉
And speaking of apps …
smooth transition, am I right? …
I hate to admit that I'm a tad bit — okay, a lot bit — addicted to my phone's weather app.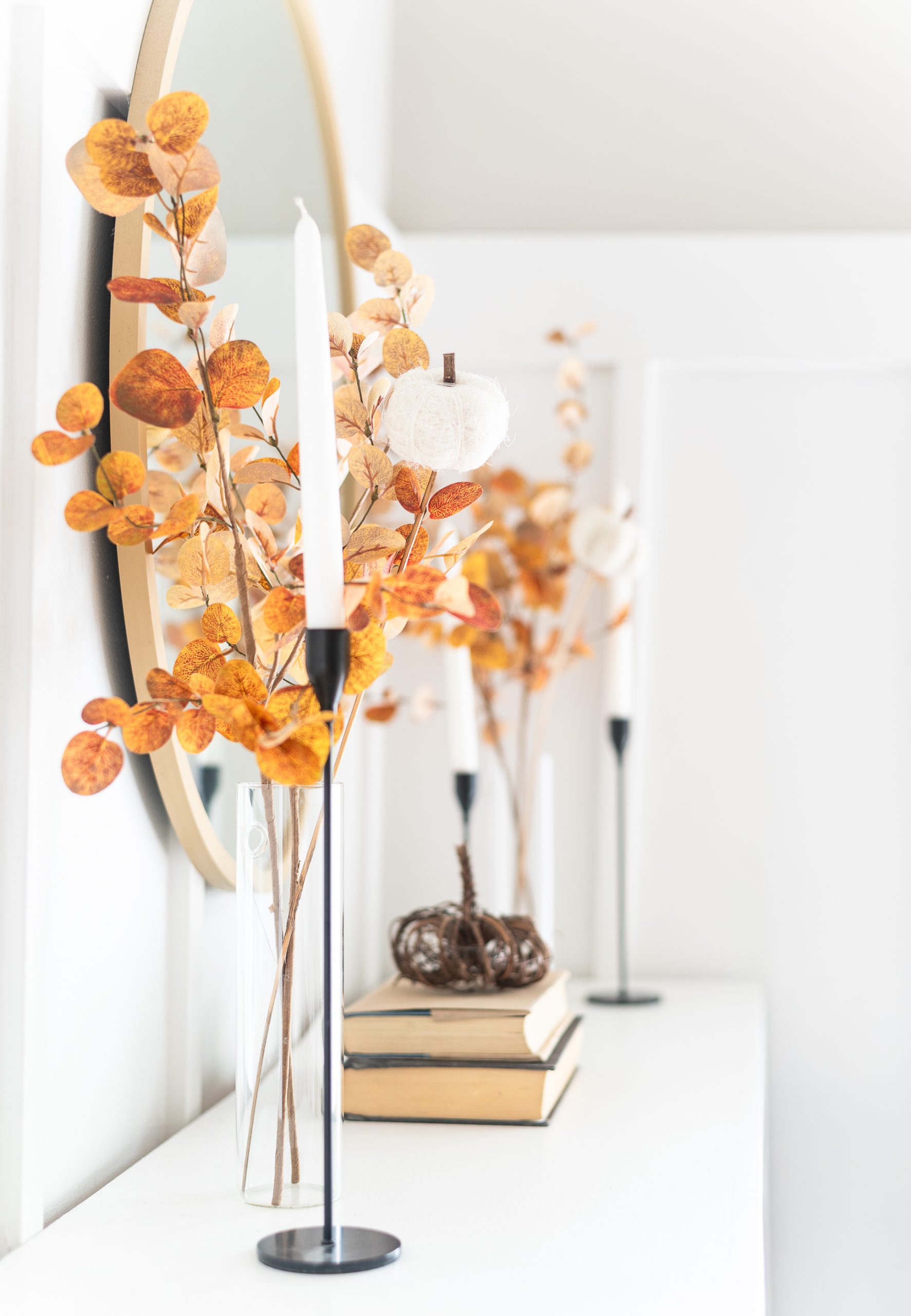 It's the first thing I look at in the morning. Mostly it's to plan my outfit of the day.
Oh, yeah, I'm dong that now. After I cleaned and organized my closet. After I dropped a few (30+) pounds. But that's a post for another day. 🙂
I also use the weather app before I leave the house. You know to determine what gear I may or may not need.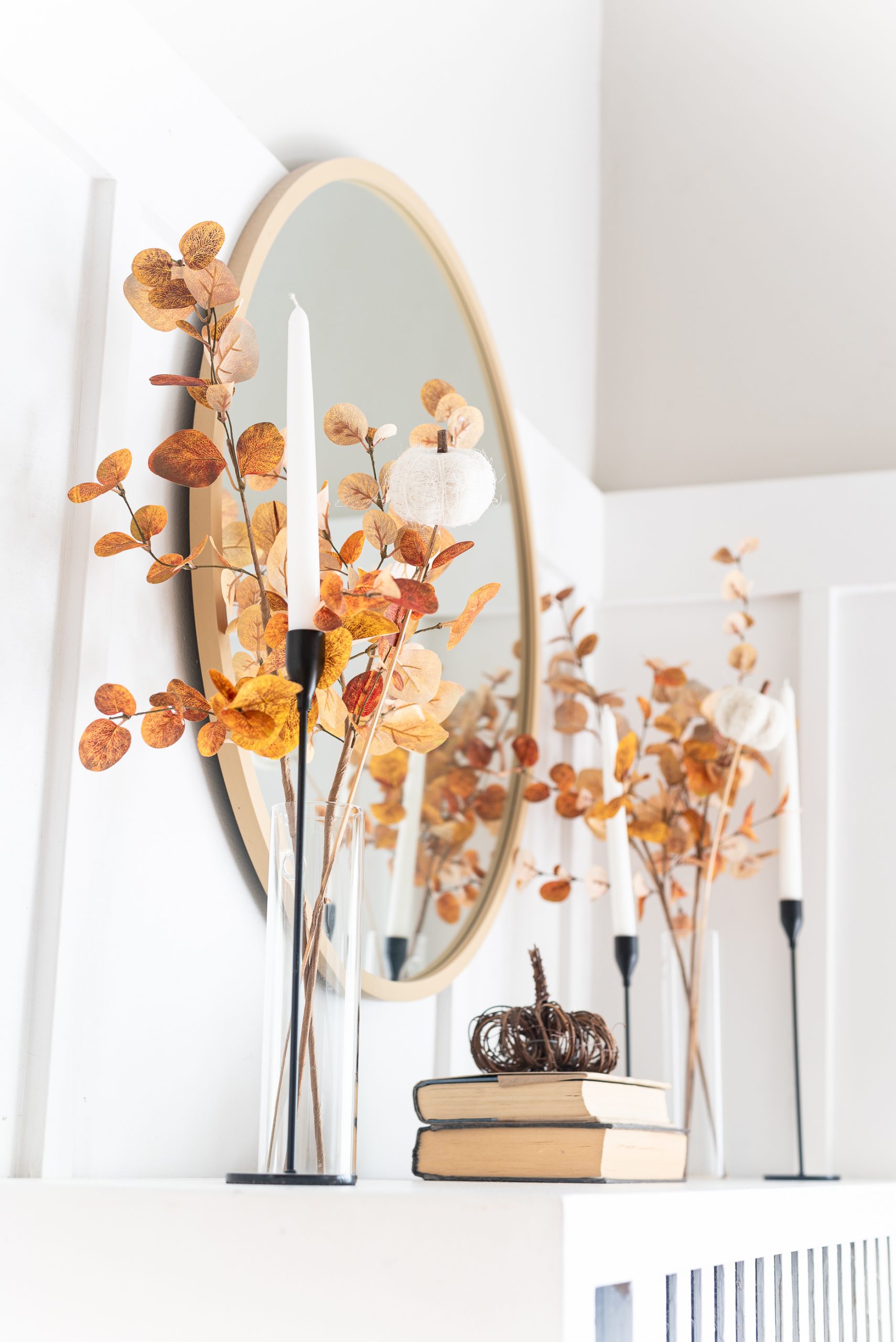 And now that I'm trying to breathe renewed life into the blog (again), I use it to figure out days that will be best to take pictures for the blog. Because people who know how to take photos of interiors tell me (via Google search, how else?) that slightly overcast days are the best photo conditions.
So last week while checking my weather app on a sunny Tuesday, I realized that all I could see in the future was rain.
And rain.
And more rain.
And not just like 30% rain sometime in the afternoon. It was all day rain. Like 100% rain. And 90% rain. And 75% rain.
For as far as the eye could see.
Okay, more like for as far as the app forecasts out. Which is seven days. And all my eye could see was seven days saturated in rain.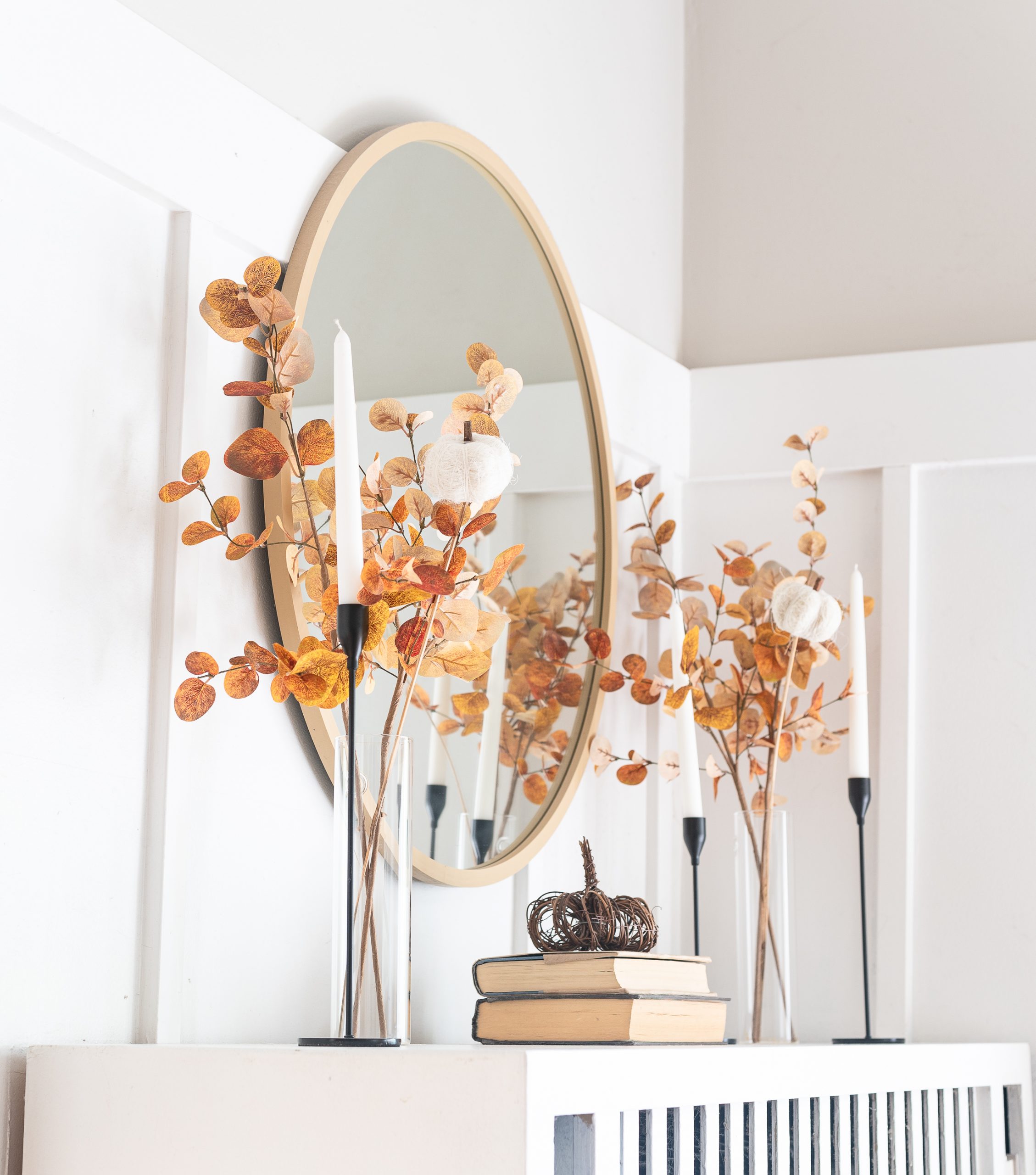 So I did what any blogger who is trying to revitalize her blog (again) after leaving it dormant for longer than she'd like to admit and made a mad dash scramble to take as many pictures as possible on that sunny Tuesday before the dreaded seven-day-long-rain-apocalypse arrived.
But it was sunny. So, so. soooo sunny. Not the ideal slightly overcast conditions that others much wiser and more skilled than I tell me is needed for interior photography.
Sigh.
But that apocalyptic rain forecast on my weather app had me in a panic. So I pulled out my camera. And took so, so, so many pictures as I could of the house. And at the end of the panic-ridden day I found myself with … ah …. well … lots of not so great shots.
Sigh. And sigh.
On the upside, I did manage to salvage the fall fantel mantel. These were taken before that oh-so-sunny sun moved to the front of the house.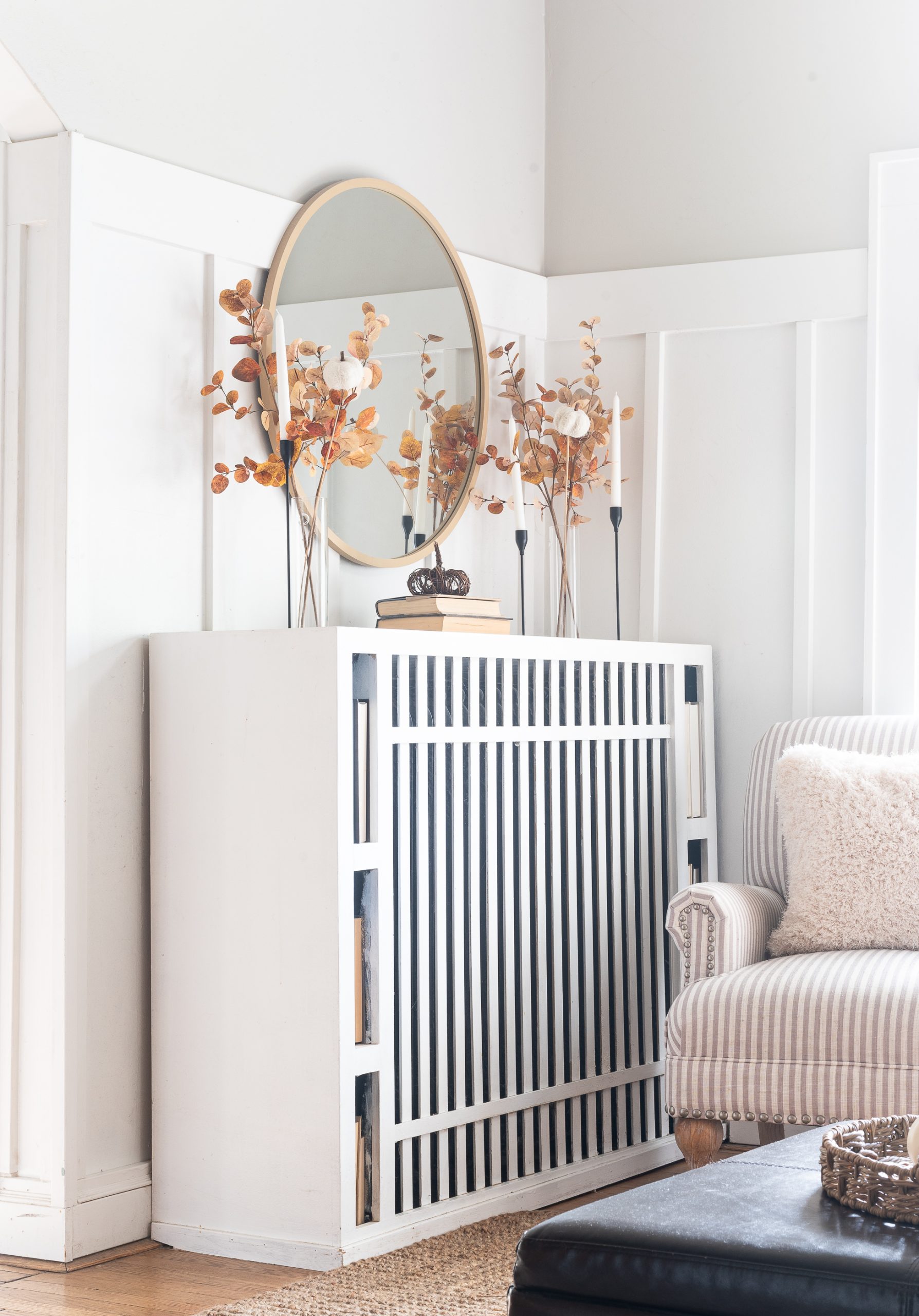 Also on the upside, my weather app was wrong.
So, so wrong.
And my panic-manic-sunny-day-picture-taking marathon was for naught.
Which is amazing news because now I don't have to torture myself (and subsequently you) with some really bad photography. 😉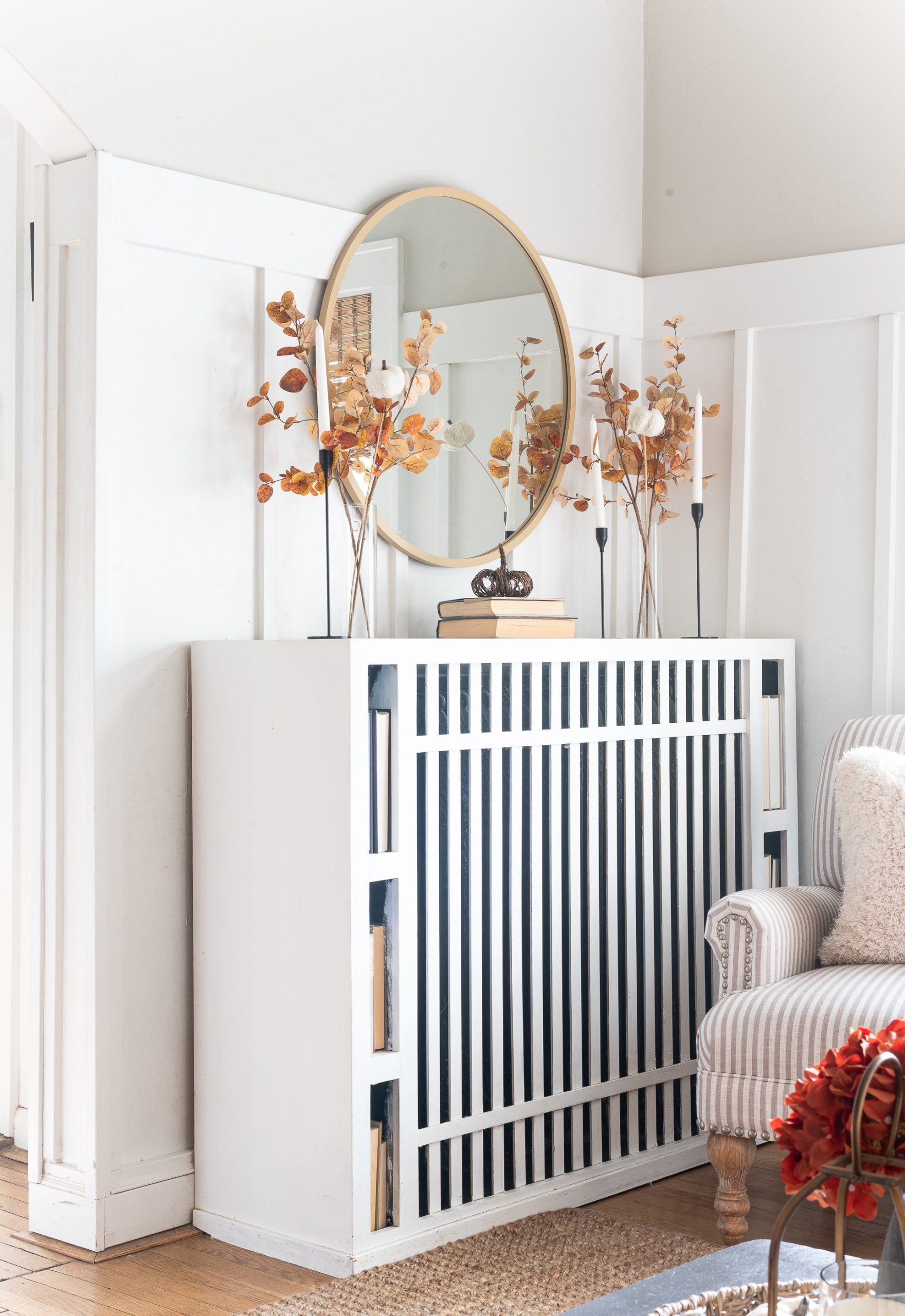 And now I can go back to stalking my weather app for that ideal (and often elusive) slightly overcast day! 🙂