Free Calendar Page Printable for January 2018 – Craft Room Calendar Page.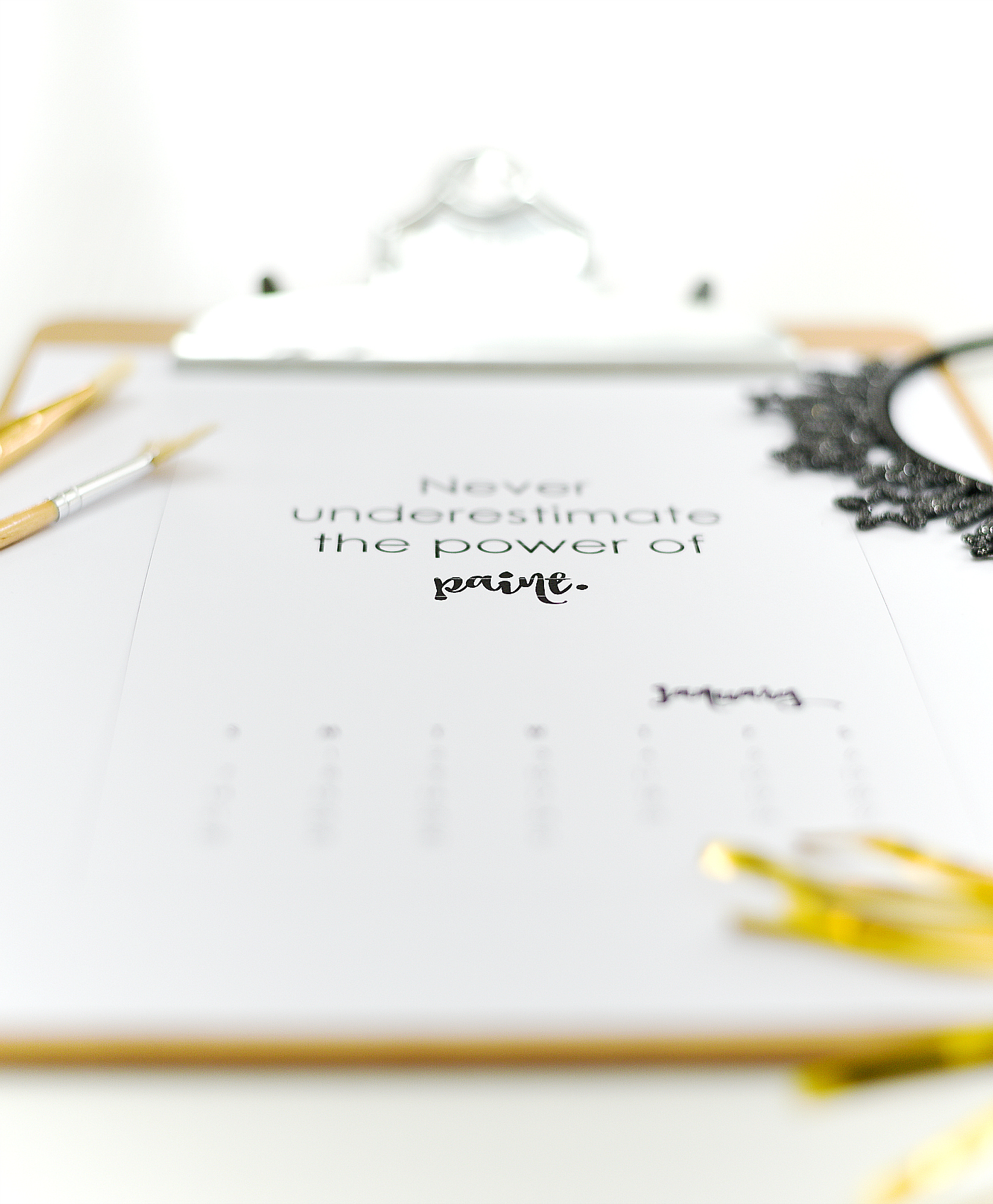 Hi there!
Surprised to see me? Here? On a Sunday …
and not just any old Sunday. But the last Sunday of the year?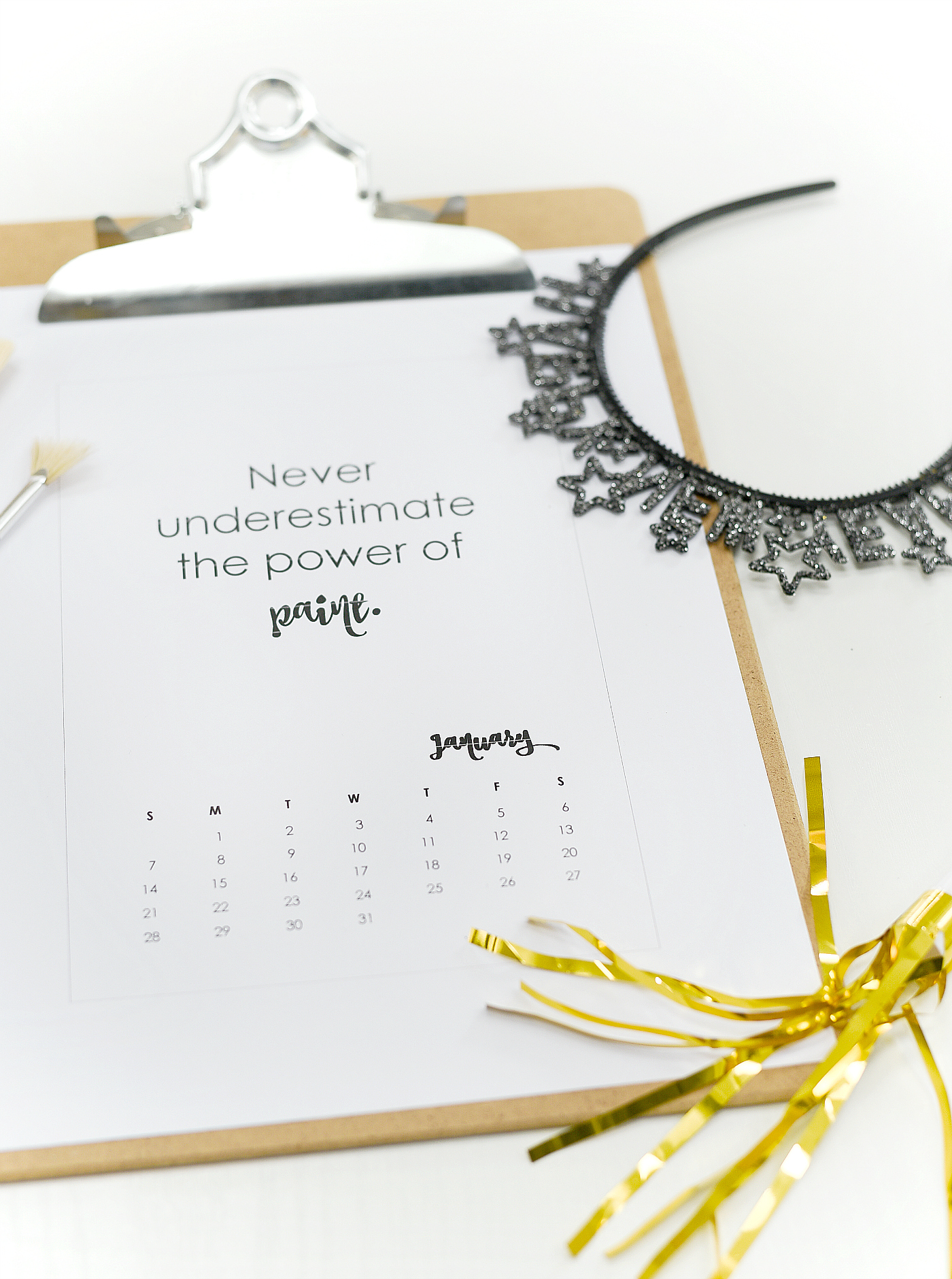 I wanted to pop in and wish you a Happy New Year!
And I wanted to pop in and say thank you for coming here all year and hanging out with me …
and I wanted to thank you for laughing and joking and (sometimes) crying right along with me. You have become such a dear friend to me!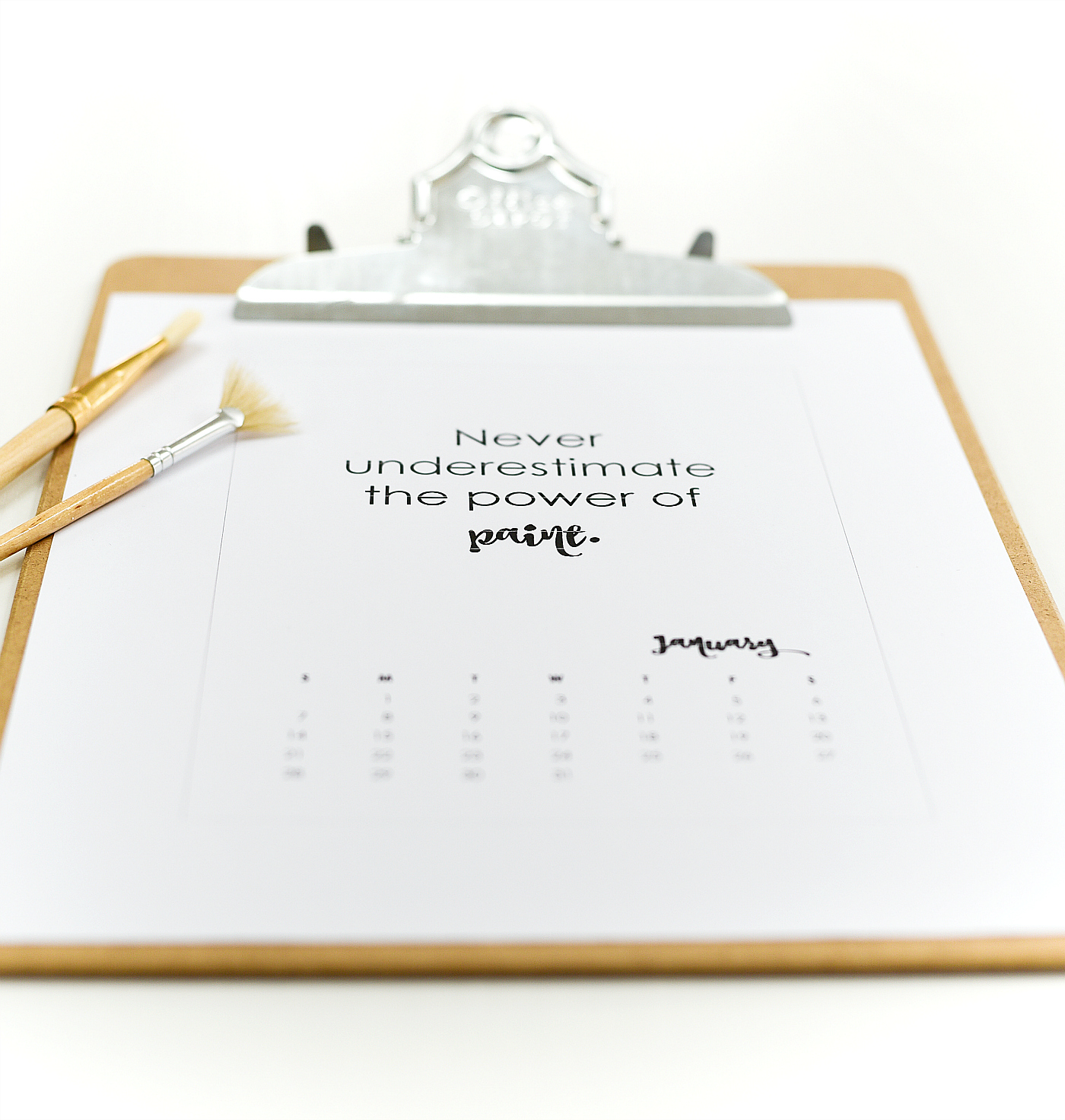 I don't know how I could have survived 2017 without you. And looking ahead, I'm not sure how I'll get through 2018 without you too!
So … again … thank you for your support and friendship!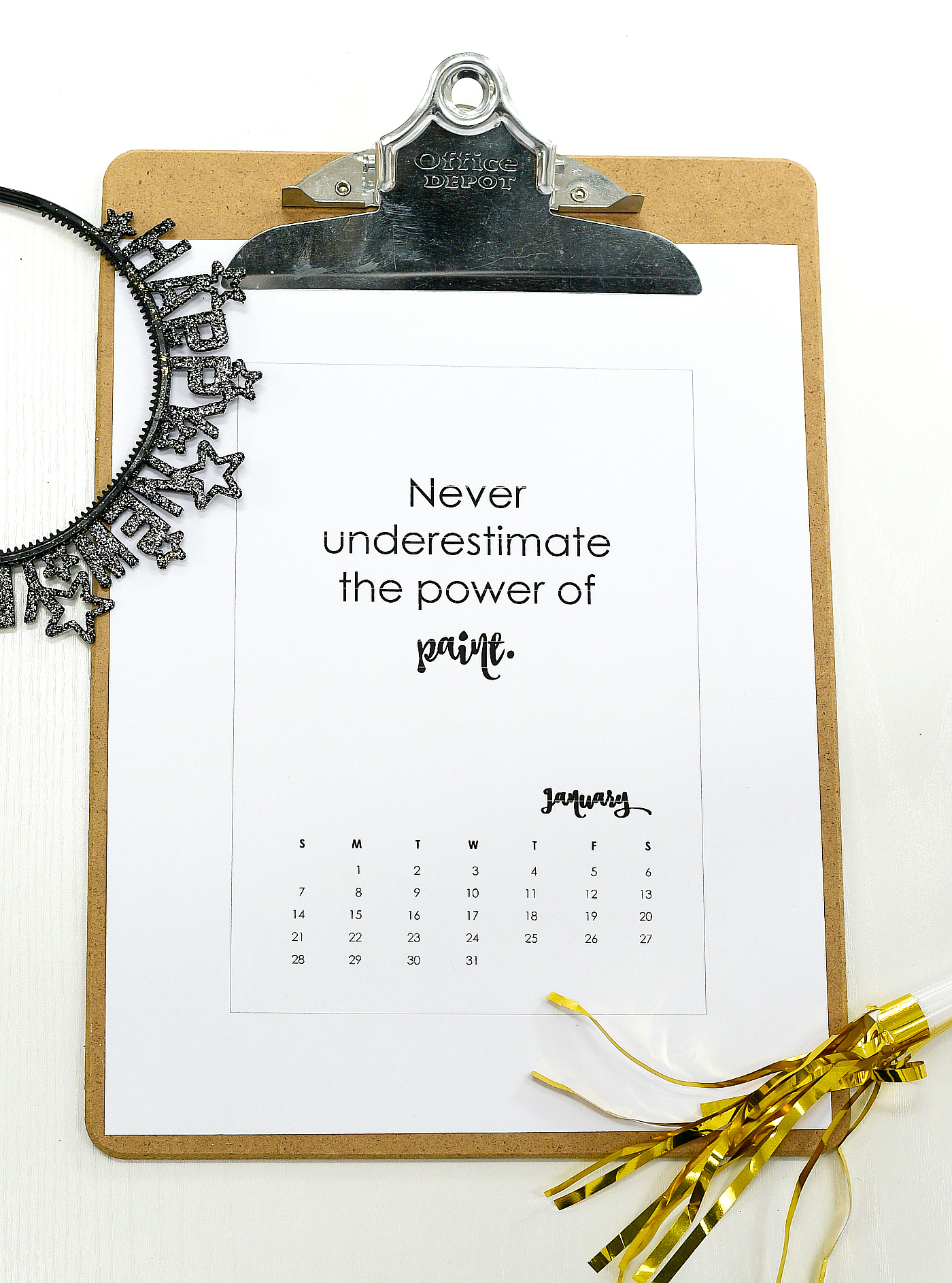 I'm also popping in to see if you remember that time last December when I decided to create free printable calendar pages for the year.
Remember?
And do you remember how I made a single month and …
then …
nothing.
Nada. Nunca. No February calendar page. No March calendar page. And by April I knew it was a lost cause.
So sorry.
In hindsight, I mistakenly thought calendar page printables would kick start my blogging. You know, force me to keep a regular schedule. Because I was lagging behind. And at a loss inspiration.
Um, yeah, that didn't work out too well. 😉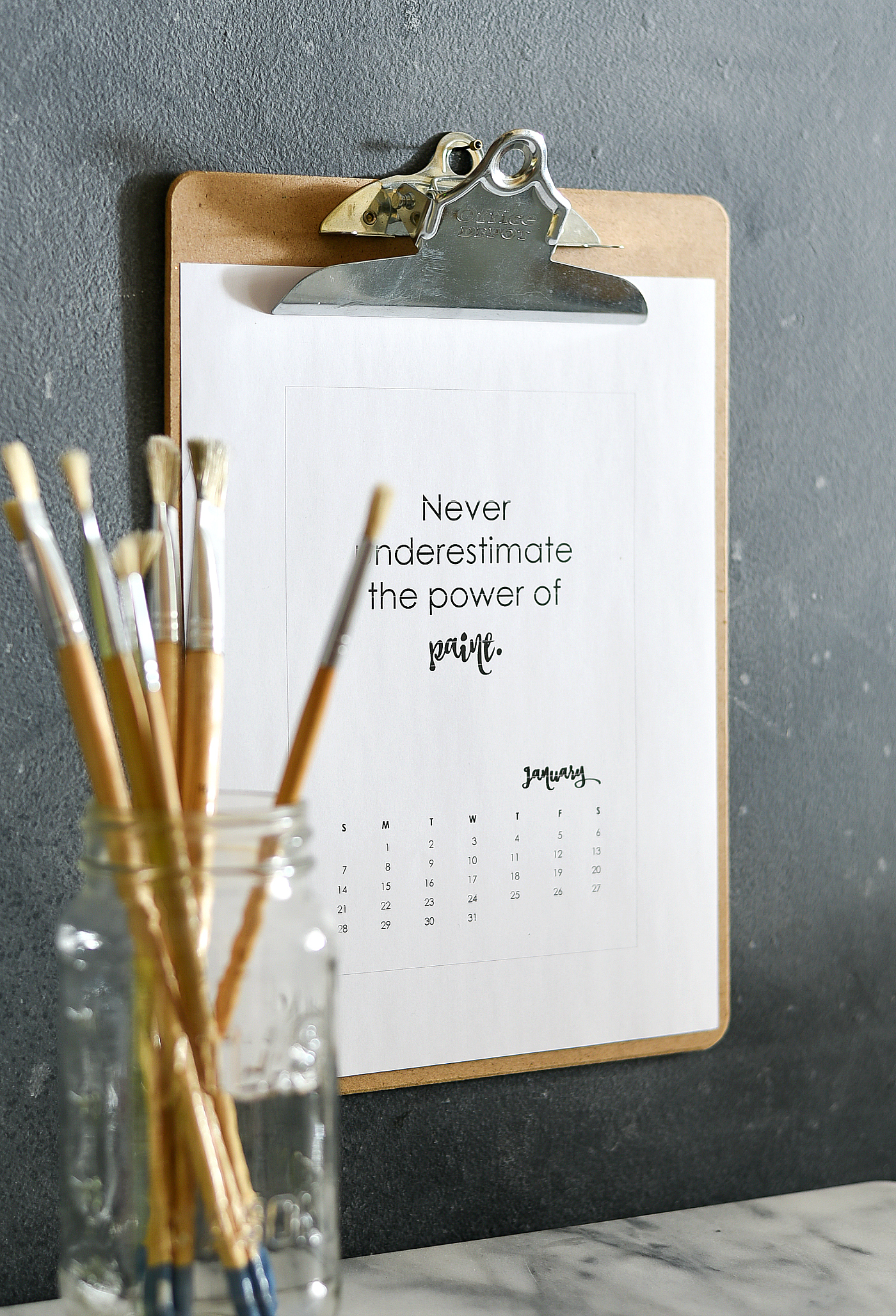 The calendar pages also didn't have a real purpose. Or place.
But this year I'm going to try again. This time with craft room (or office) space themed pages …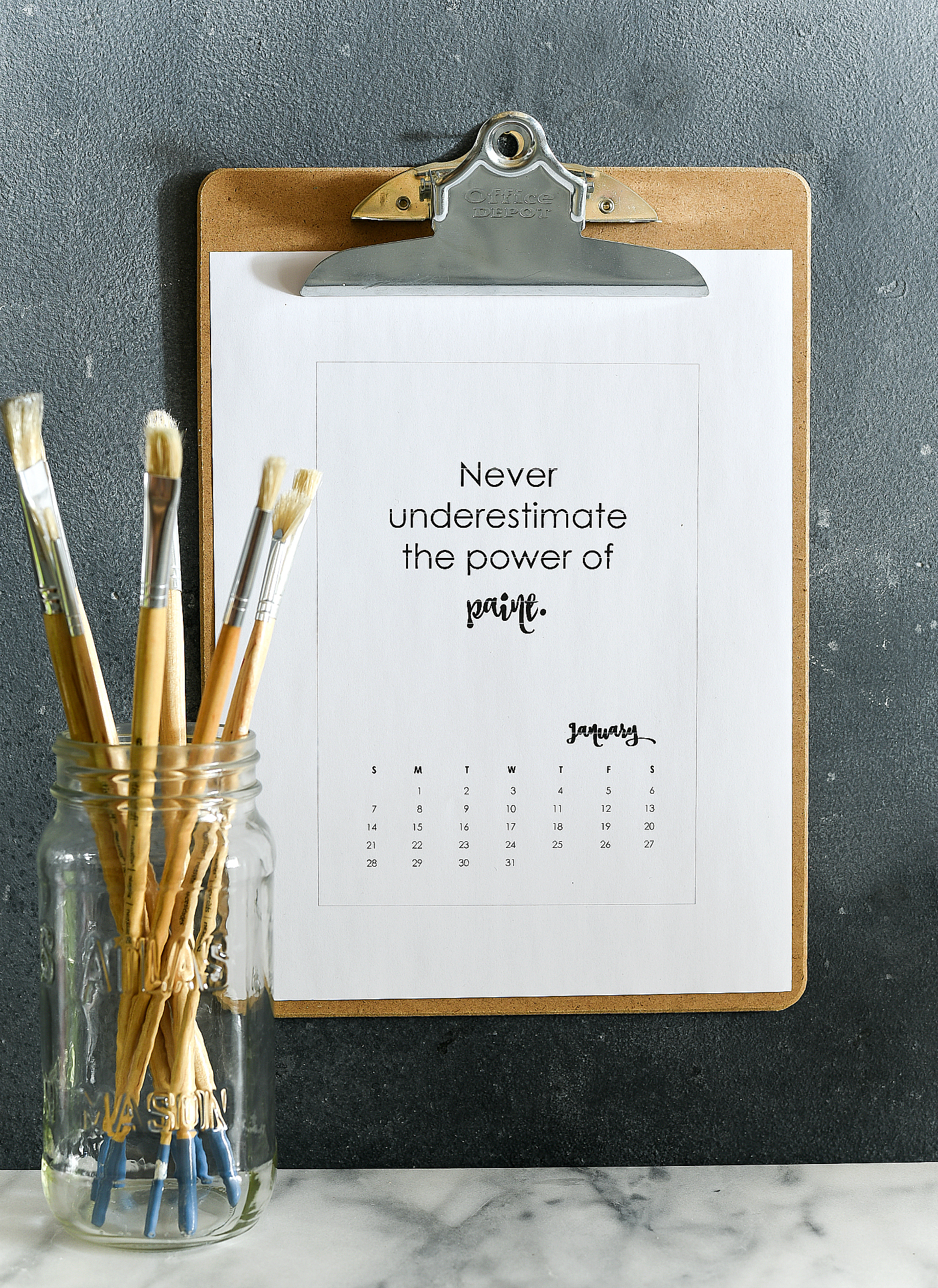 playing off paint.
You know, because of the blog name and all. 😉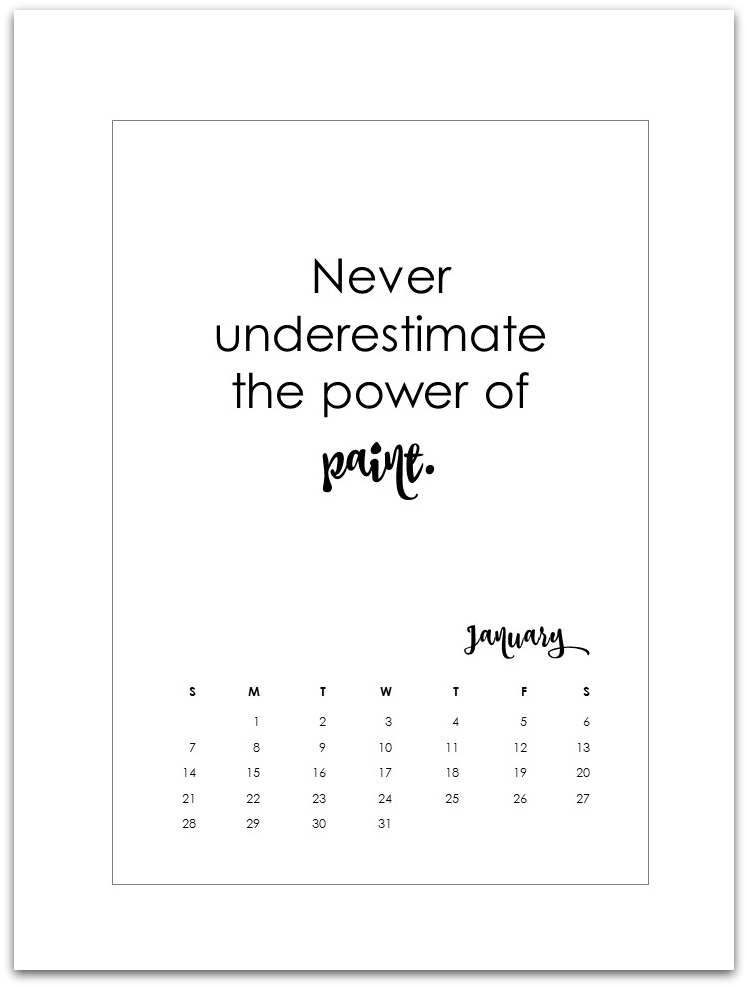 To download & print this free calendar page printable for January 2018, click here
I also made a mason jar calendar page for January 2018 as well that I shared on my other blog, Mason Jar Crafts Love (which, by the by, I've been making mason jar calendar page printabless for the past two years; this is year three's design) …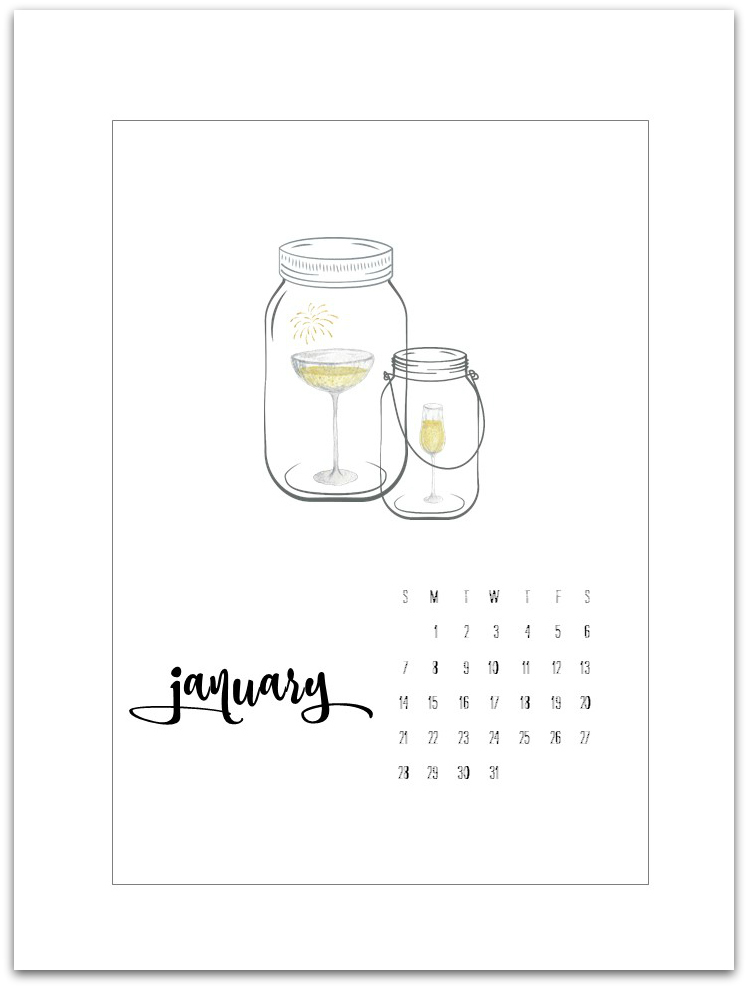 Click here for the link to download & print the mason jar calendar page printable.
Happy New Year!