Glass Hardware in Kitchen: White Cabinets, Glass Knobs.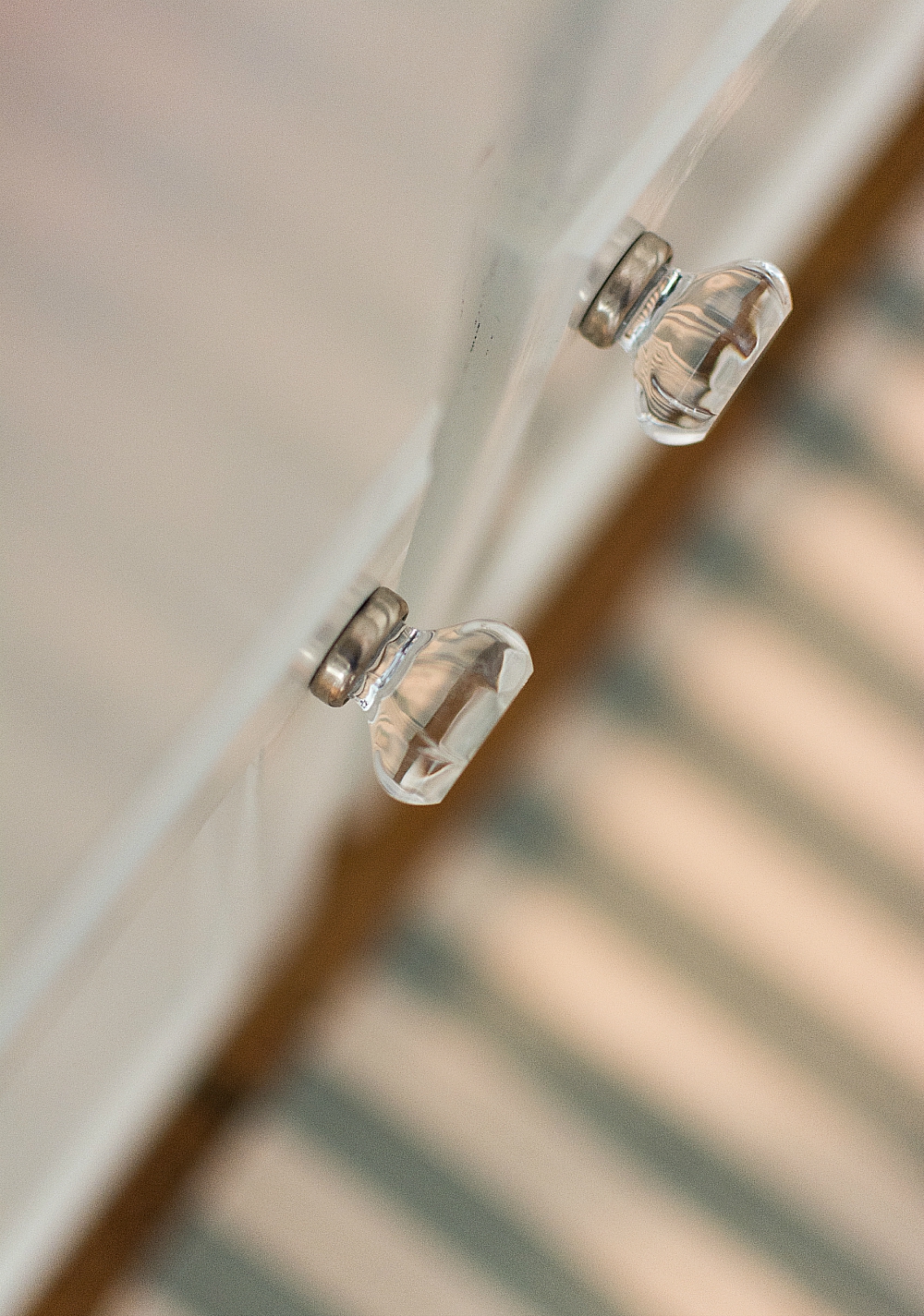 Somewhere along the line my kitchen remodel project turned into a homage to my New Jersey upbringing.
There's the coastal feel that harkens back to my love of the Jersey shore.
There's the added height to the kitchen cabinet tops that's reminiscent of my big hair days.
And then there's the kitchen knob glass hardware bling.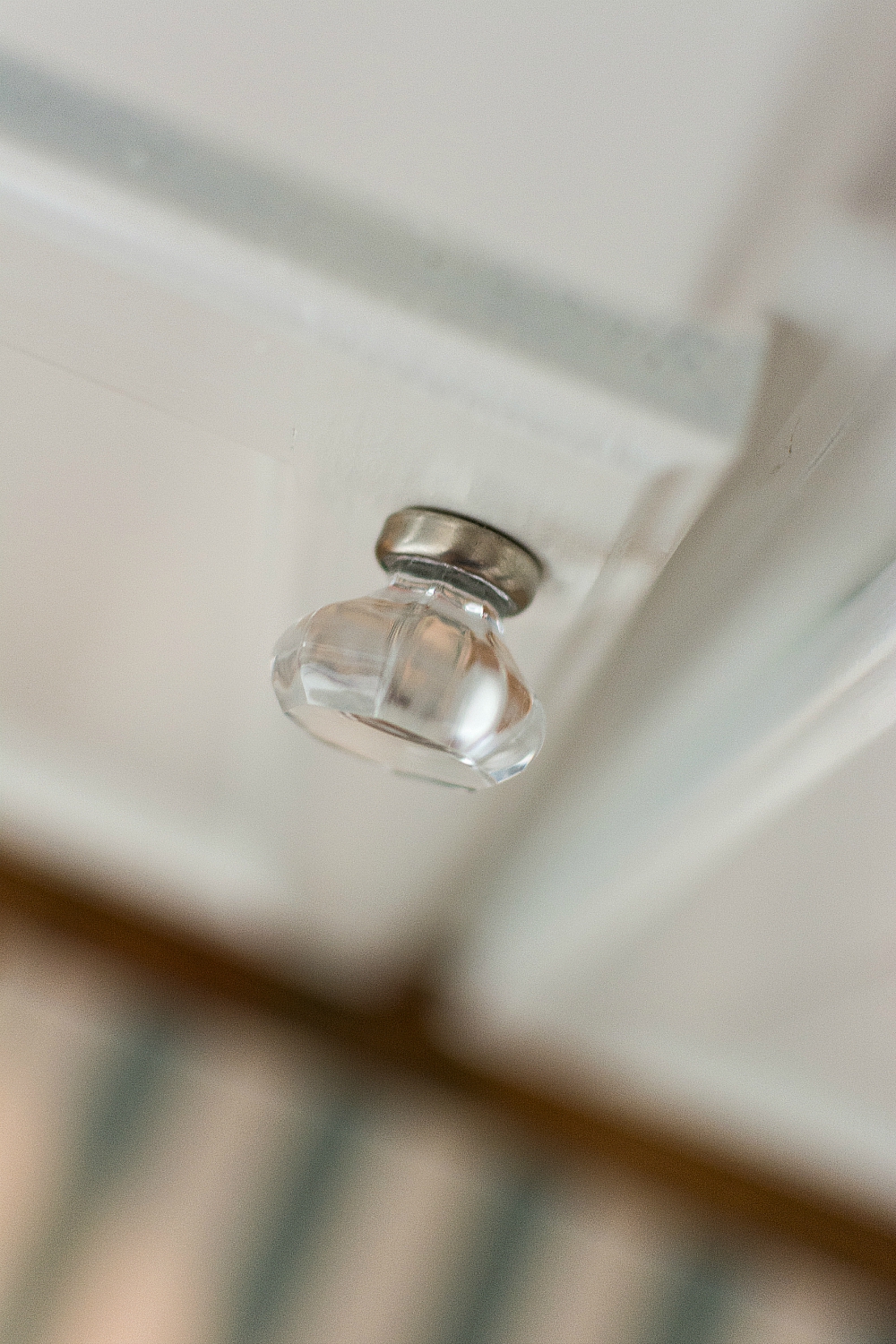 They're cut glass and sparkly and gorgeous. How could this Jersey girl resist? Especially when I'm like a moth to the flame when sparkly things are dangled in front of my eyes!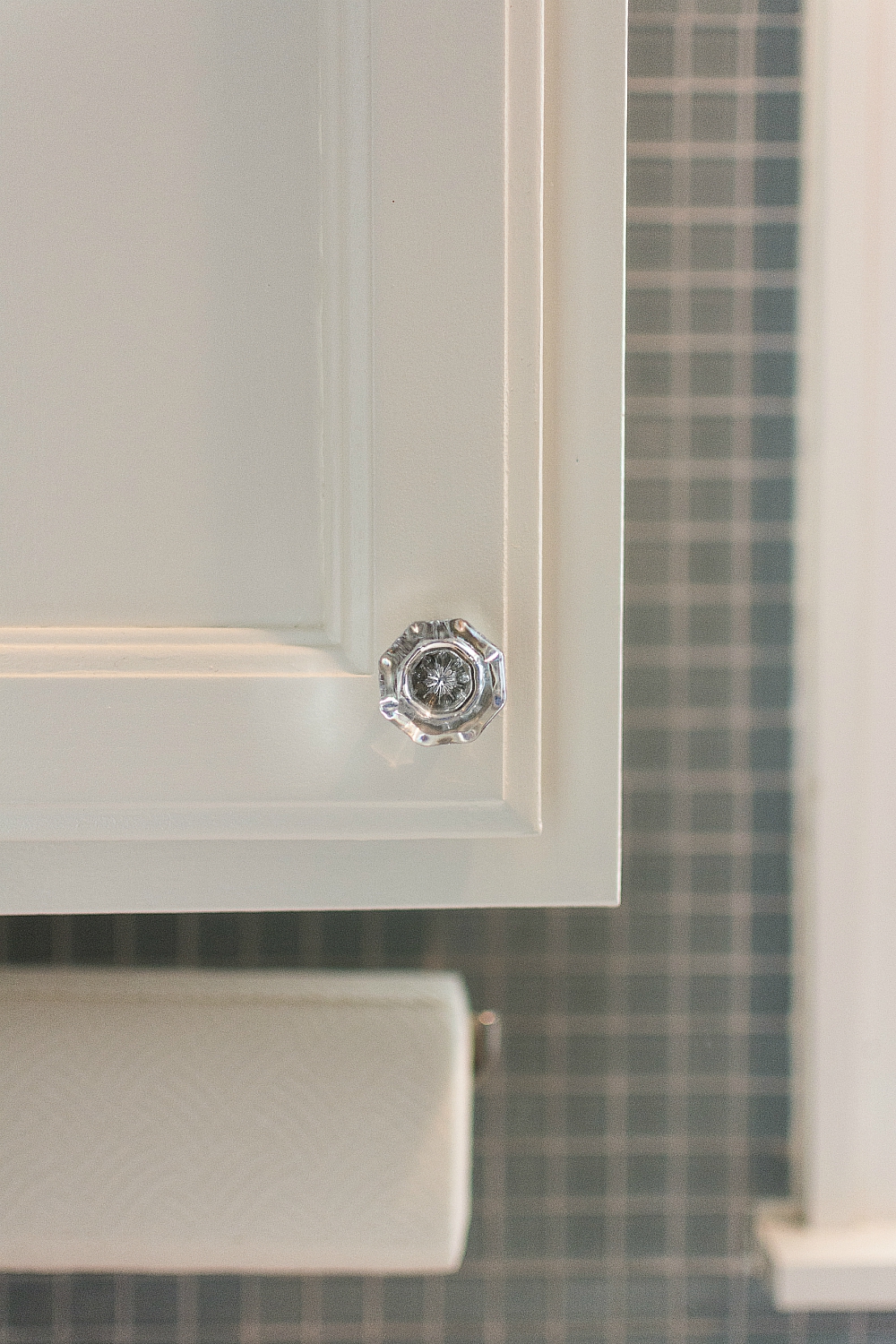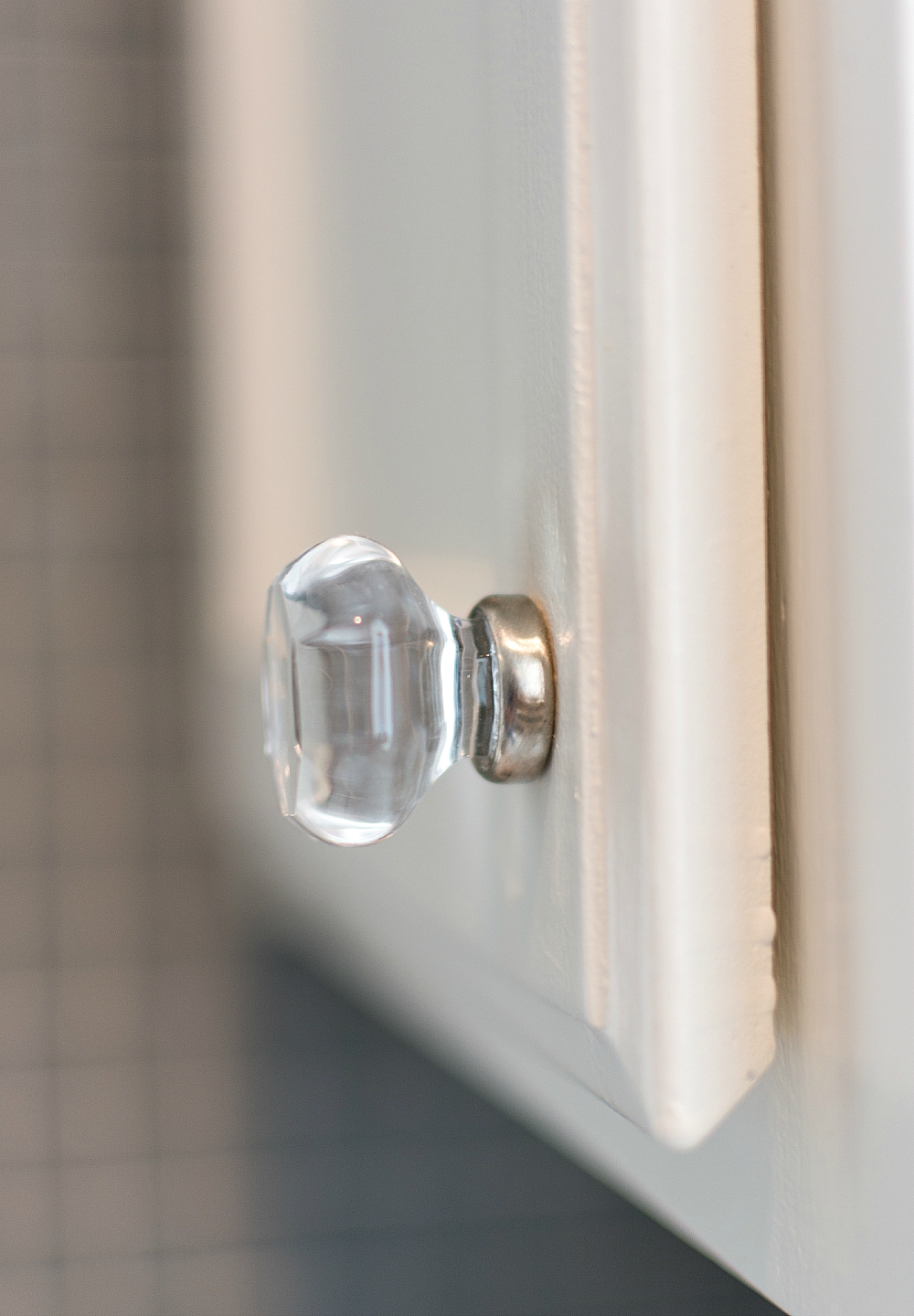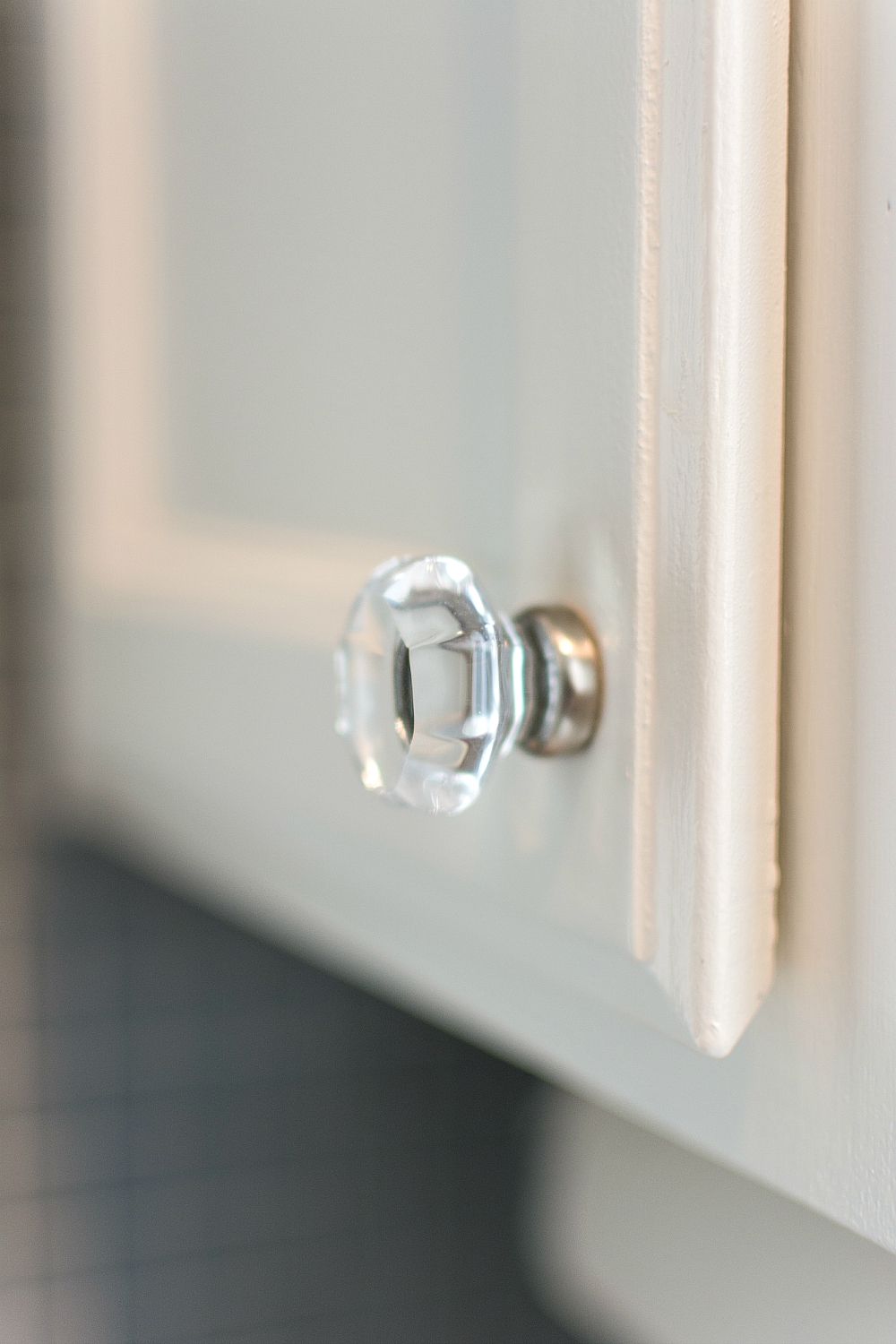 The hardware was provided to me from D. Lawless Hardware and I chose the Clear Cut Glass Knob – Octagon w/Brushed Nickel 36mm. You can find the knobs I chose by clicking here …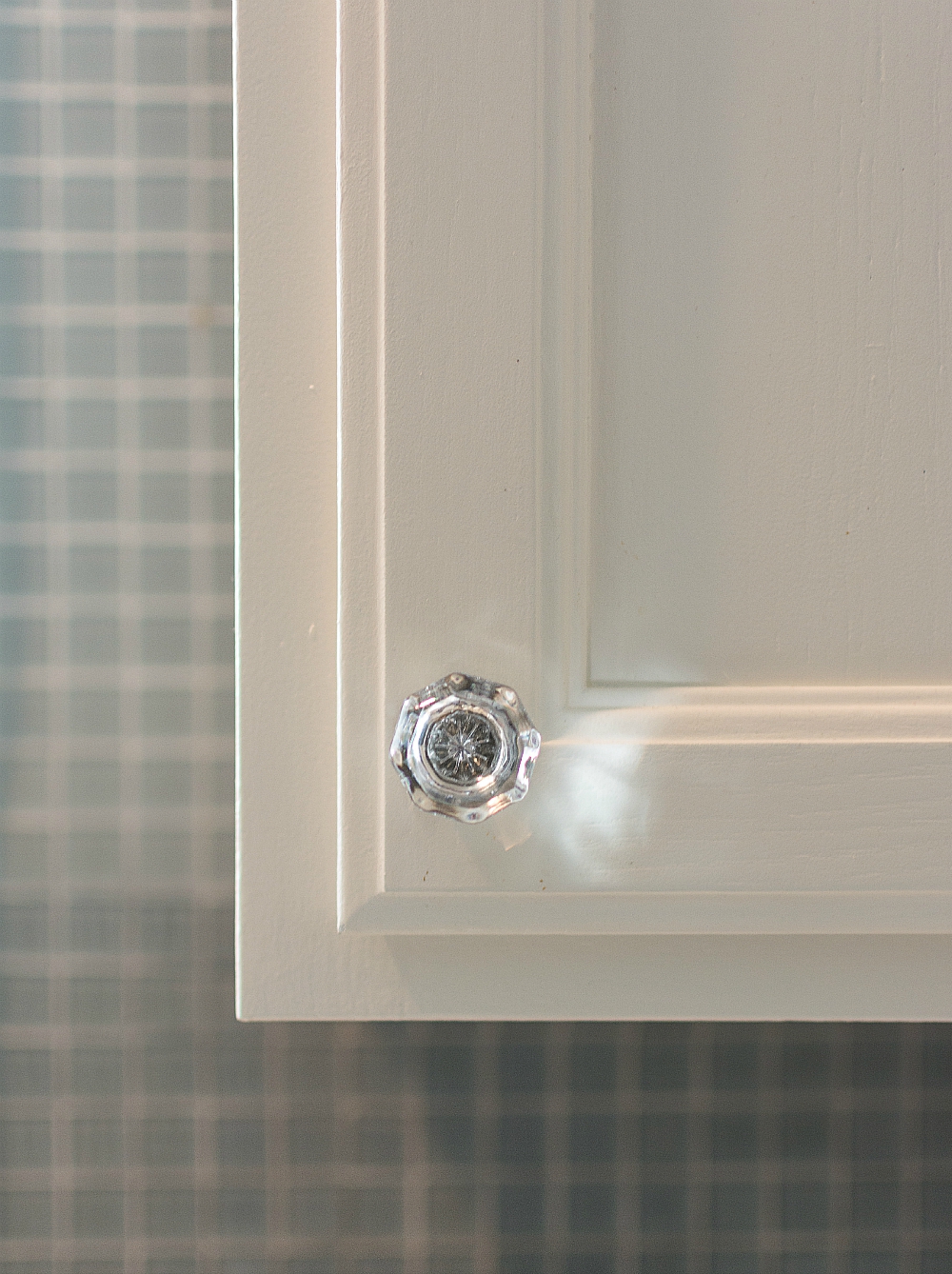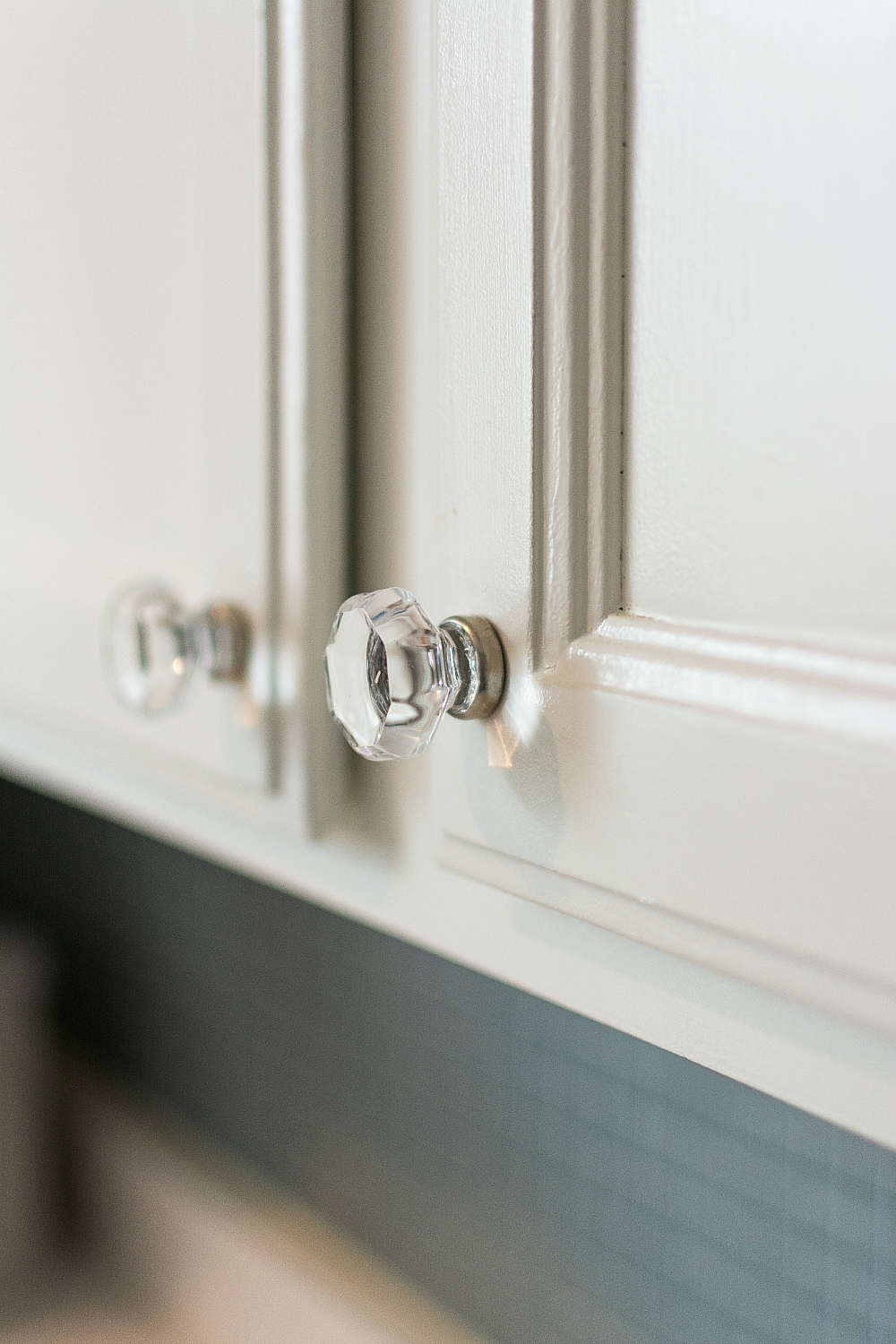 There was some DIY involved with the install. The ends of the knobs were slightly larger than my old hardware. So I pulled out the new hardcore contractor-level drill I won in a Ryobi giveaway (which I'm loving, by the way) and enlarged the hole. The tape marks off how deep I needed to drill into the cabinets.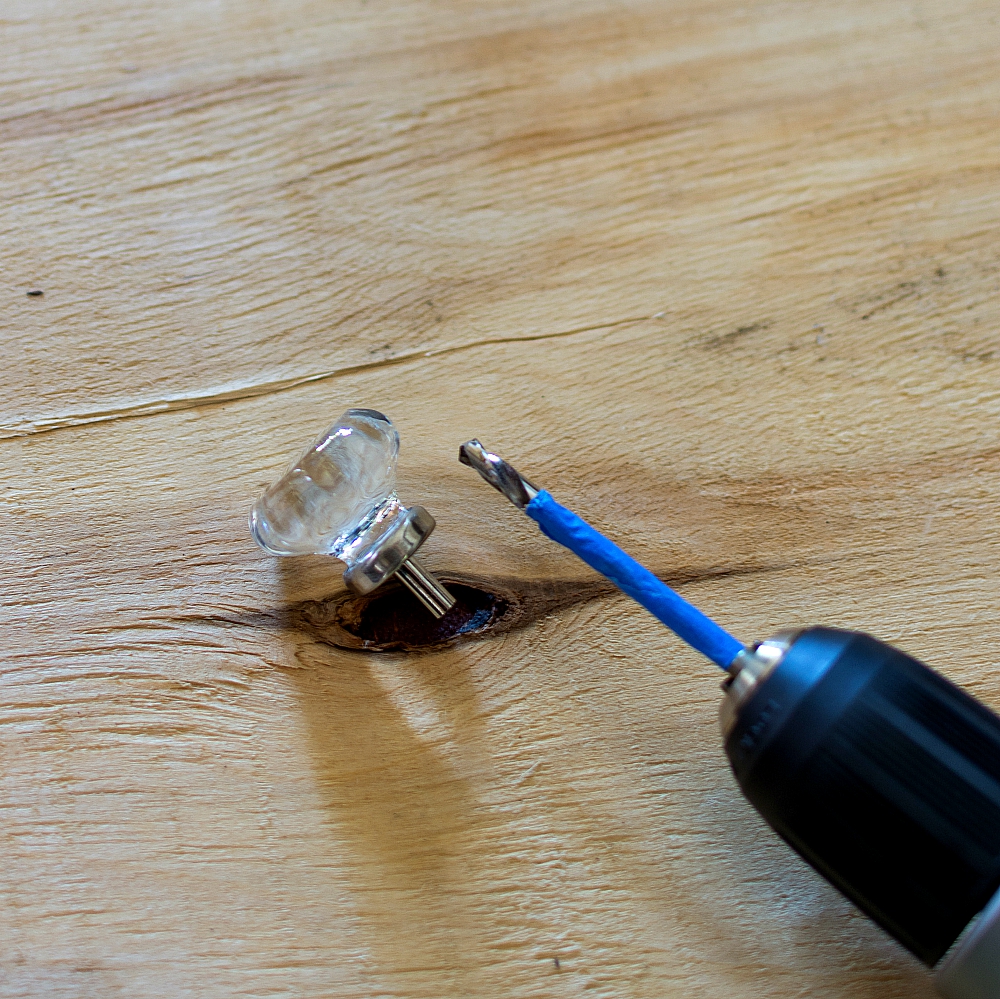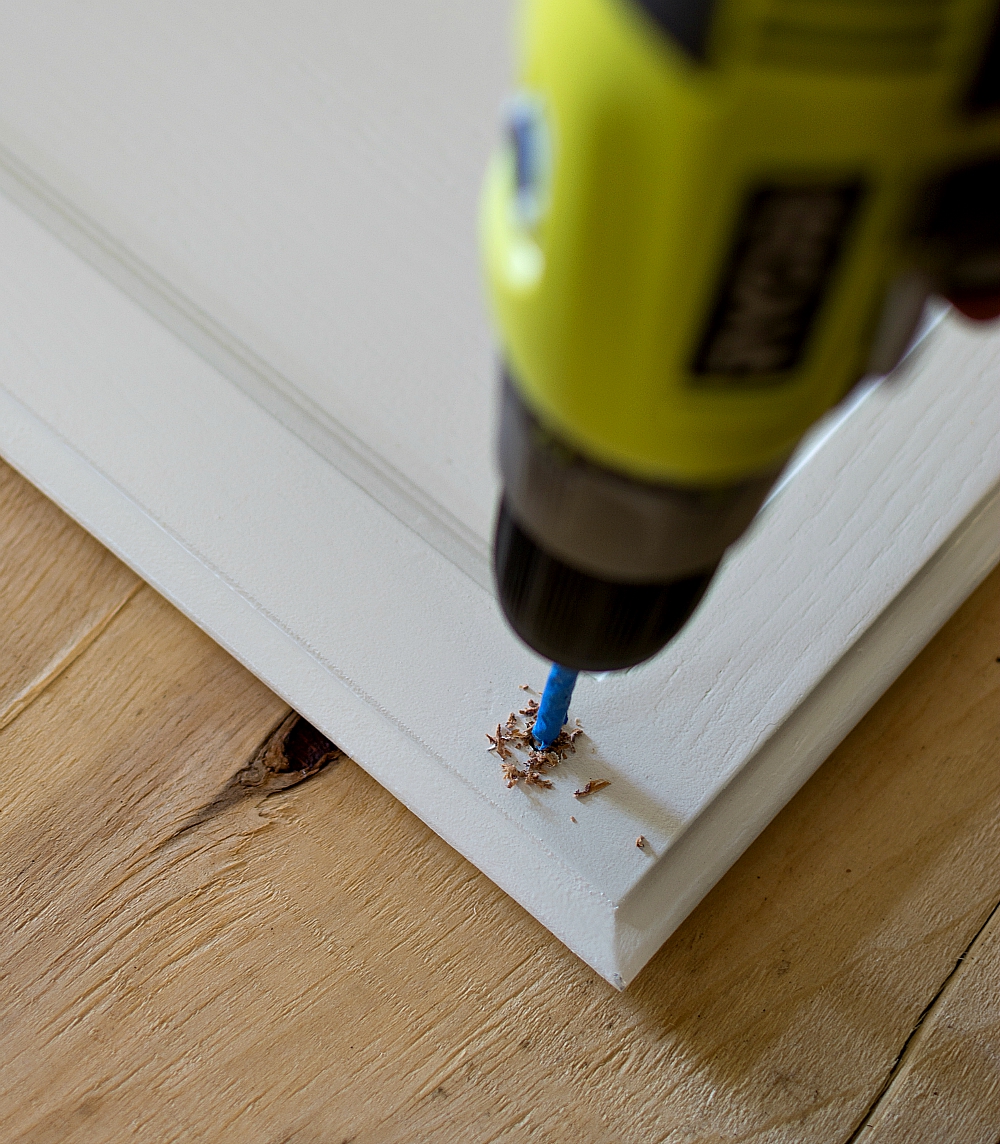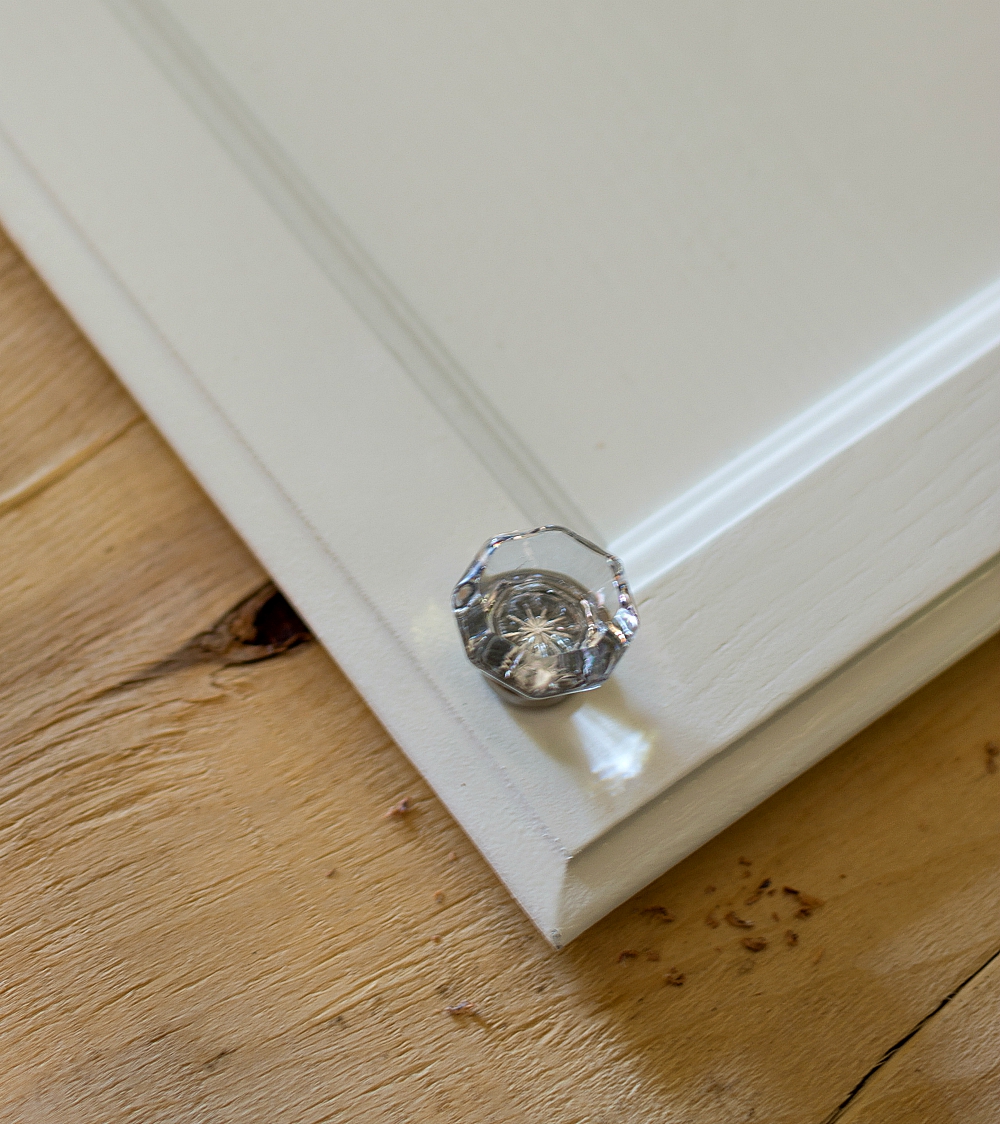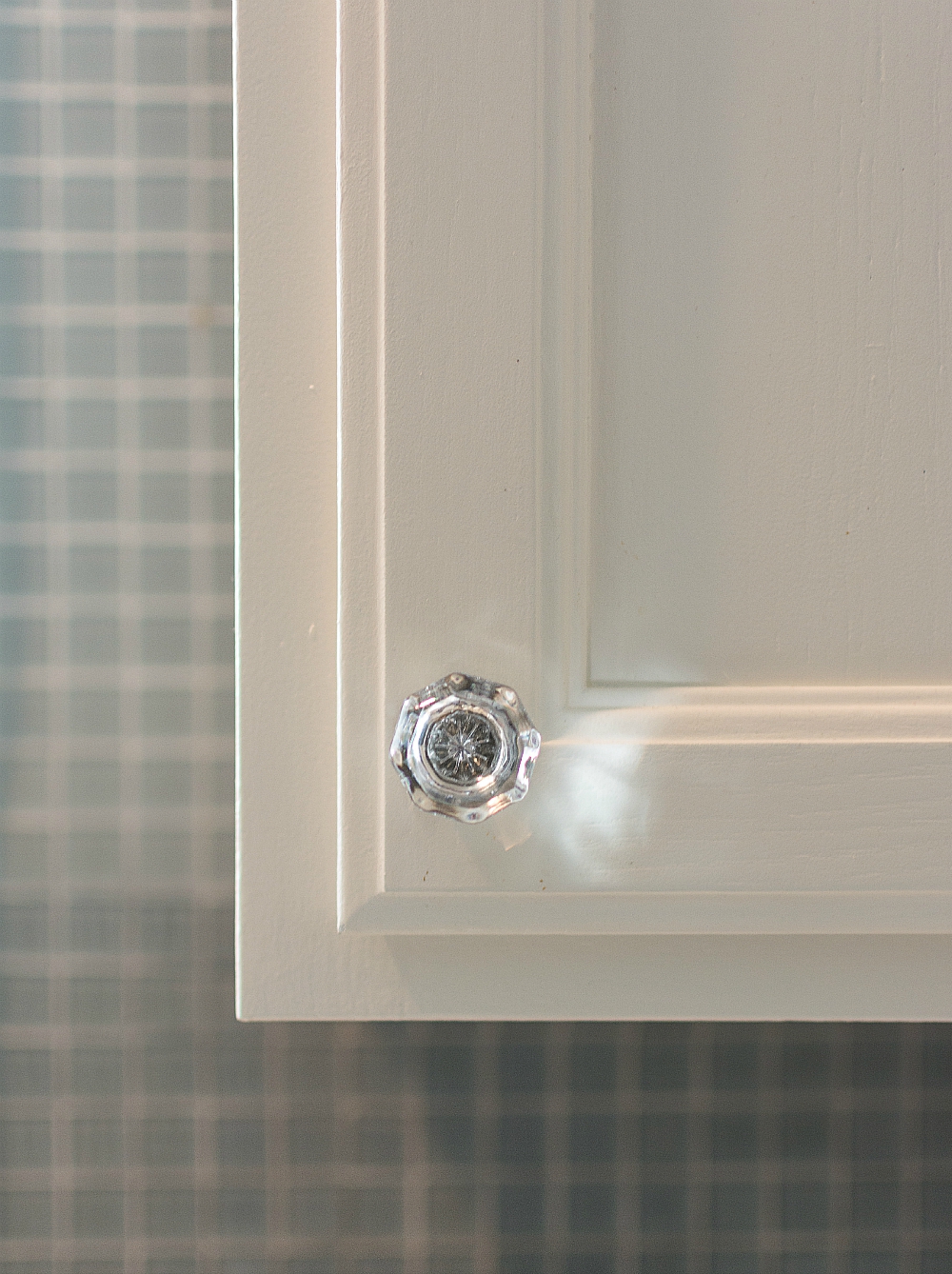 And while just about everything in my Jerseyfied kitchen makes me smile, the glass hardware adds an extra sparkle to my day!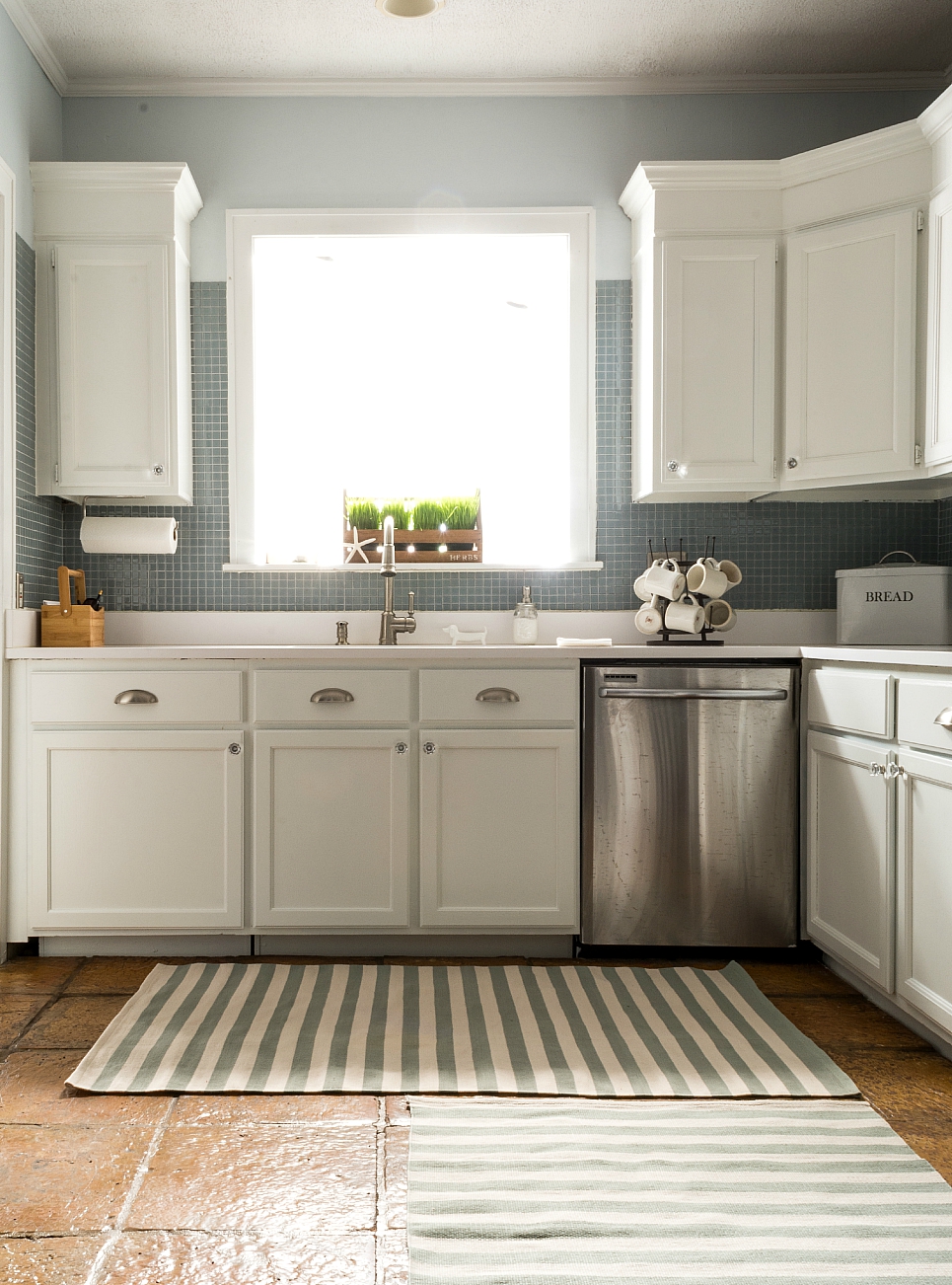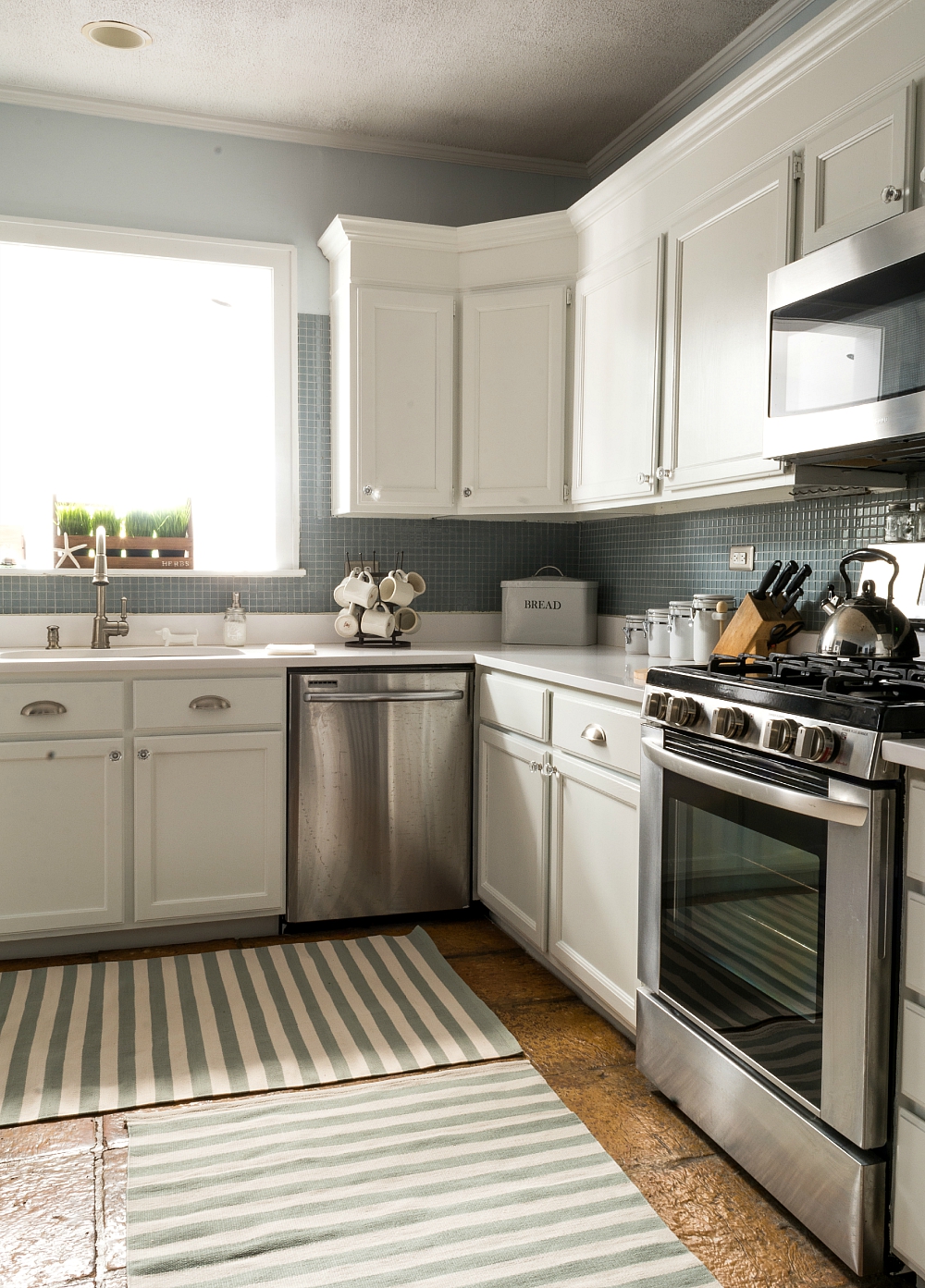 🙂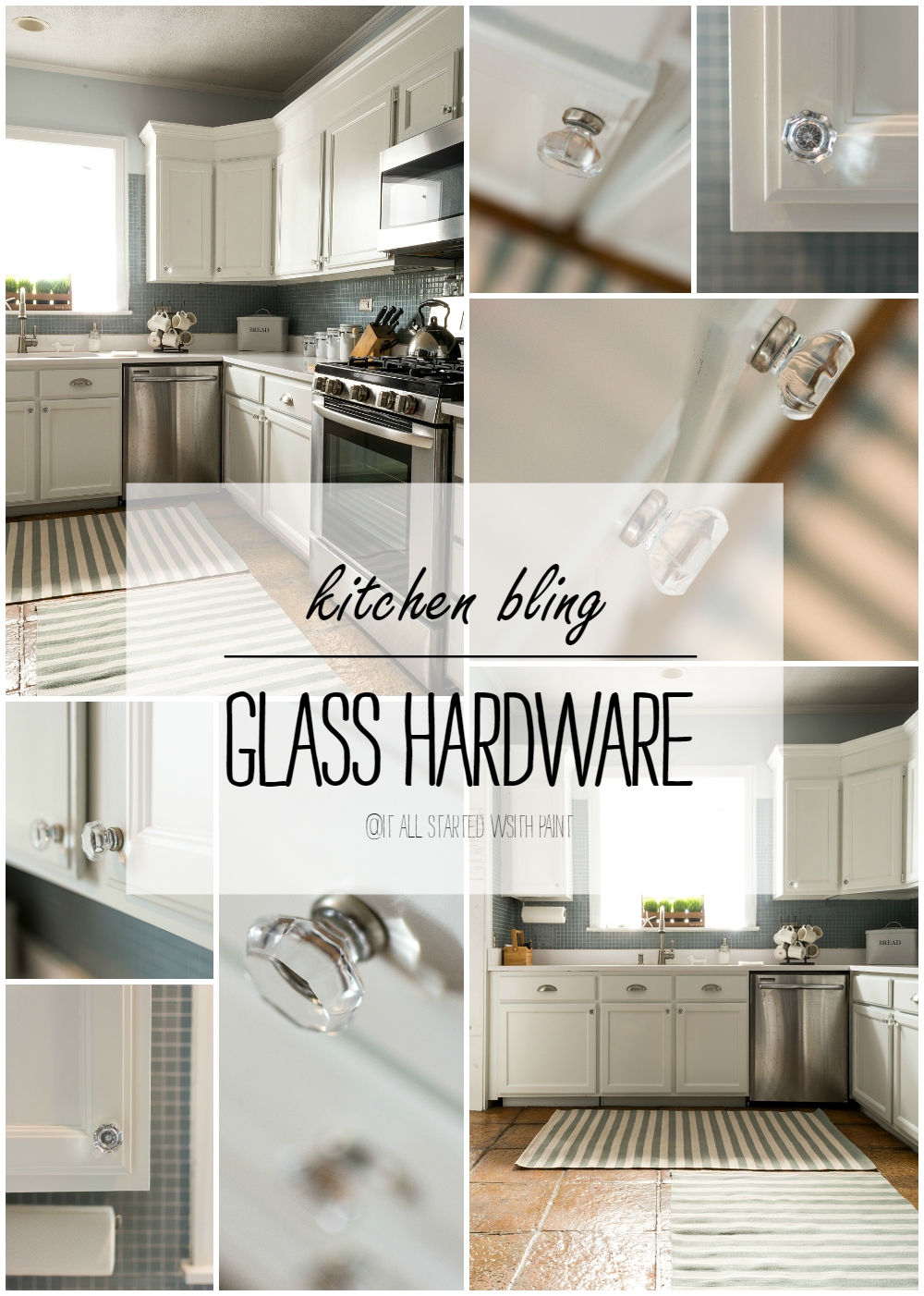 For more posts about the kitchen:
Click here for the before & after

Click here for the tutorial on how I added height to the cabinets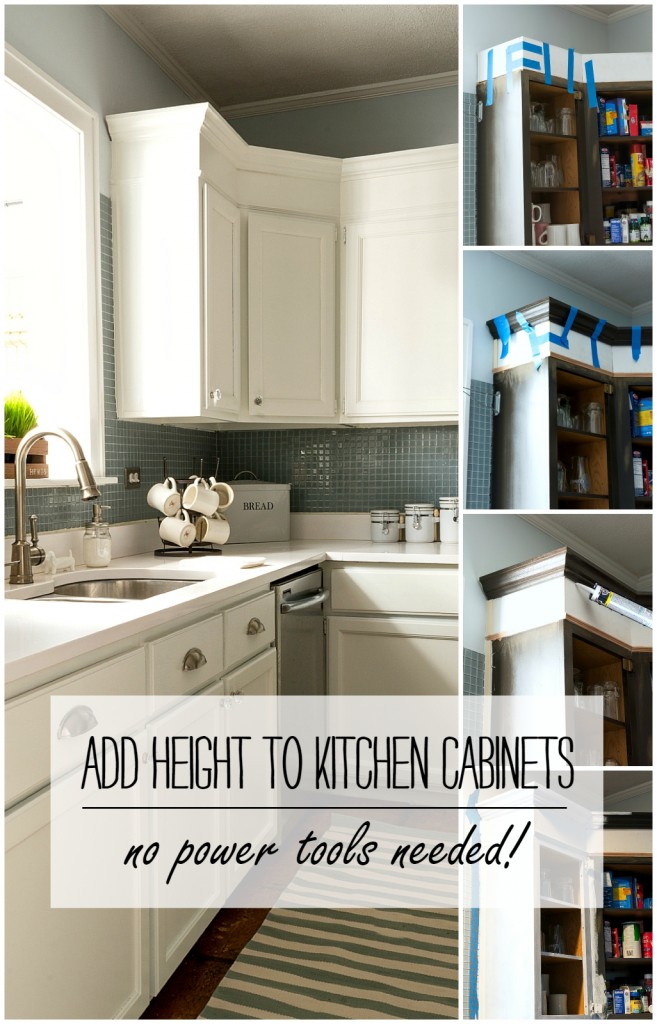 In the name of full disclosure, I must tell you that D. Lawless Hardware provided me with the Clear Cut Glass Hardware featured in this post … and in my kitchen.