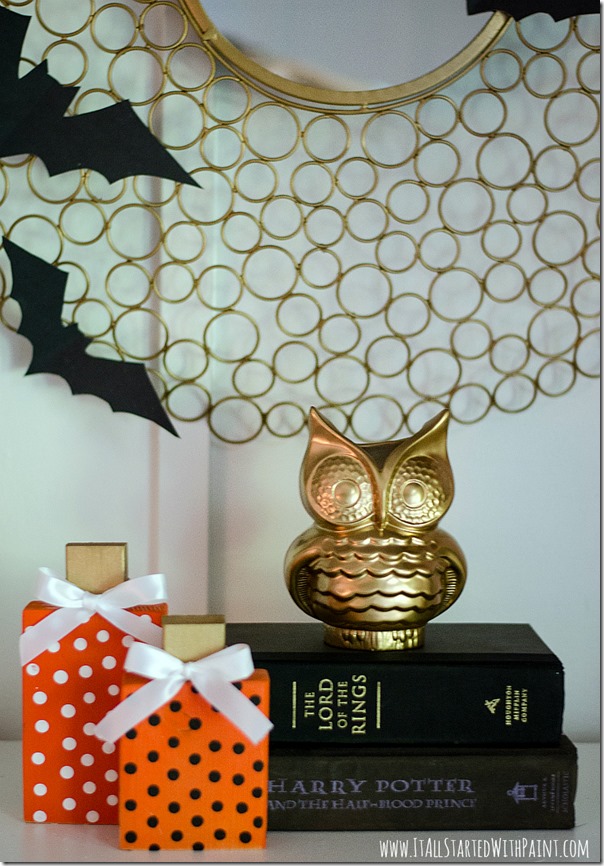 When I redecorated the living room, I made a decision to treat my radiator cover as a mantel.  Okay, a fantel.
In the past it was a place for family photos and faux greenery …
… and yes, I am holding my head in shame about the faux greenery …

On the up side, the picture frames and plastic greenery prevented it from becoming a dumping ground.  That honor is bestowed upon the coffee table … and the dining room table …
and the kitchen table …
and the  kitchen counters …
Seems to be a lot of dumping going on around here.

The decision to treat the radiator cover as a fantel mantel comes with a great deal of responsibility.  Responsibility that involves dressing it up for the seasons …
… and the holidays.
Only problem, I've never had a mantel before. Ever.
So this whole trying to decorate one has me a bit confounded.  Please bear with me as I try to get my bearings …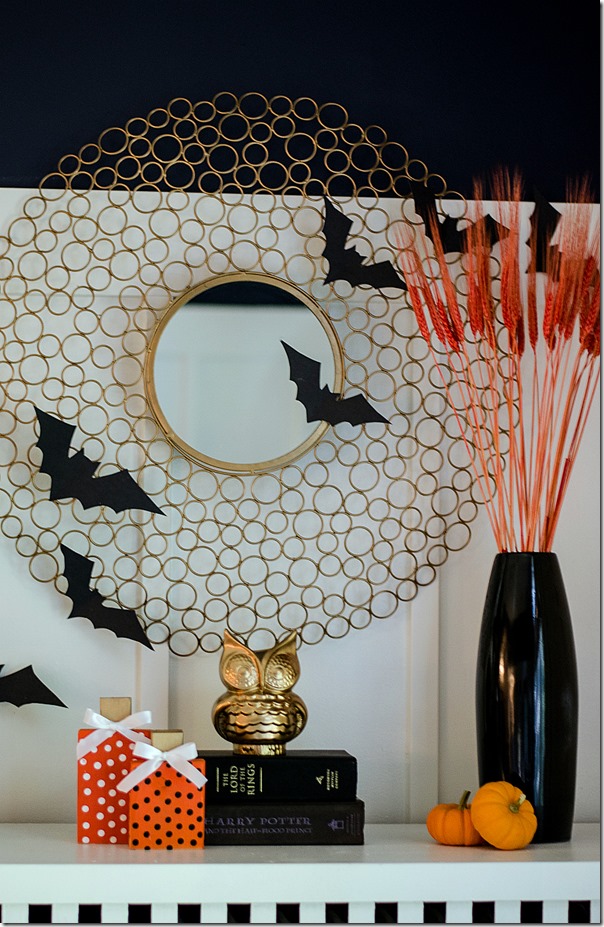 I know, I know.  Pretty basic.  A bit sparse.  I should probably add layers.  Textures.
Yada yada yada …
Did I happen to mention that I'm still new at this whole mantel decorating thing-a-ma-jiggy?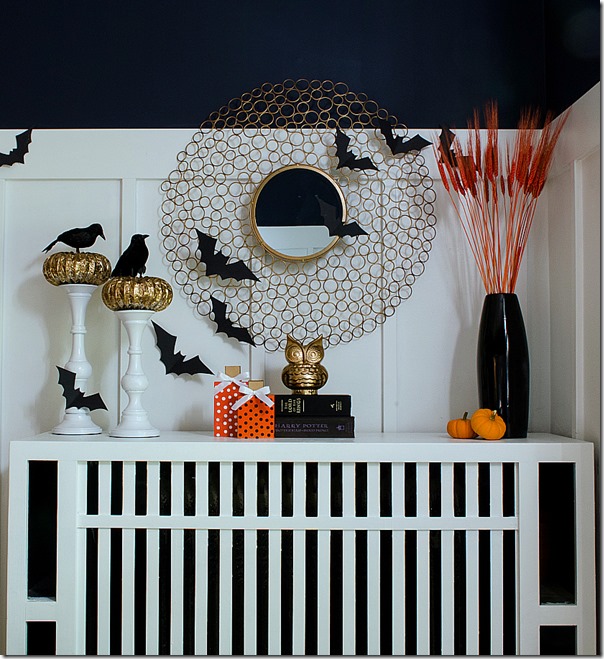 Maybe I can get the hang of it in time for Christmas …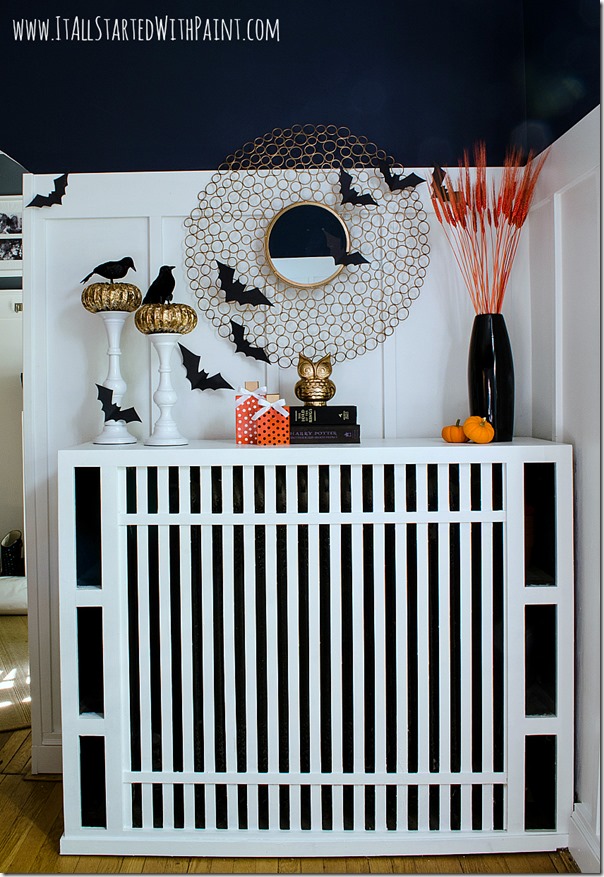 One can always dream the dream!