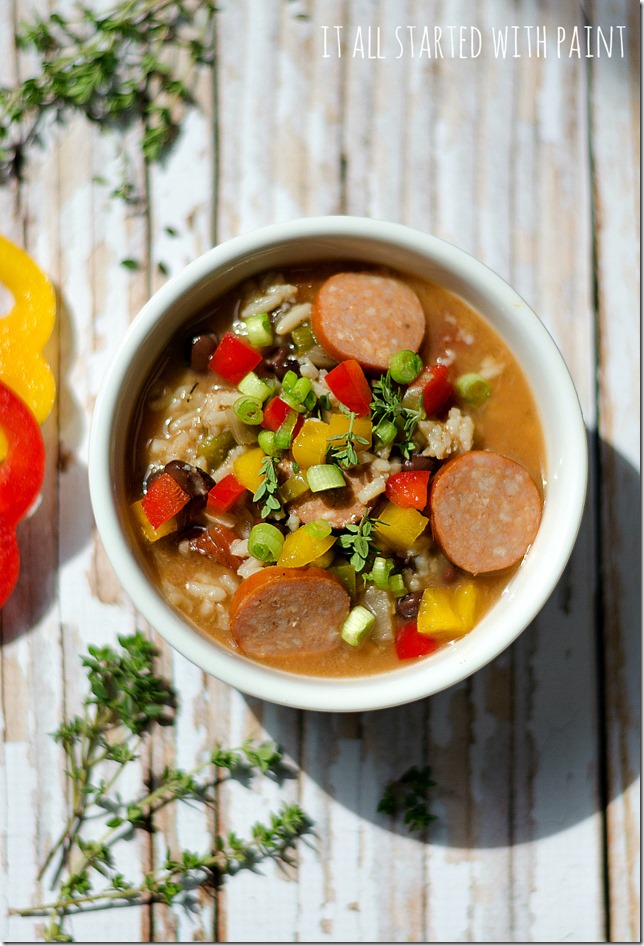 Please don't tell Emeril, but this gumbo recipe doesn't start with a roux. No seafood sacrificed their seafaring lives for this stew. And the real kicker? I made it in a crock pot.
Oh, and it's low-fat too. Just 5 Weight Watchers points per serving.
Sorry Emeril.
And with that said, it tastes really good. I would even go so far as to say it tastes great …
then again, I've been on a Weight Watchers diet for two months now …
so you'll have to take the word of my husband. And my son. Both of whom were lingering around the crock pot with spoons in hand. Sneaking tastes when my back was turned.
Looks like I'll be forced to make a double batch next time.

Slow Cooker Gumbo REcipe
Weight Watchers Points: 5  | Serving Size: 1 1/2 cup | Yield: 8 servings
1 garlic clove, minced
1 medium red onion, chopped
1  stalk celery (or is it one rib?), chopped
2 cups green, red & yellow peppers, chopped
15 oz canned black beans, rinsed and drained
14 1/2 oz canned diced tomatoes (& juices)
9 oz cooked chicken sausage, andouille-style, cut into bite-size pieces*
1/4 tsp dried thyme
1/4 tsp black pepper
6 cups fat free chicken broth
1 cup uncooked converted white rice (I used Uncle Ben's)
Instructions
Place all ingredients in 5-quart slow cooker. Add thyme and pepper; stir well. Cover and cook on high power for 4 hours.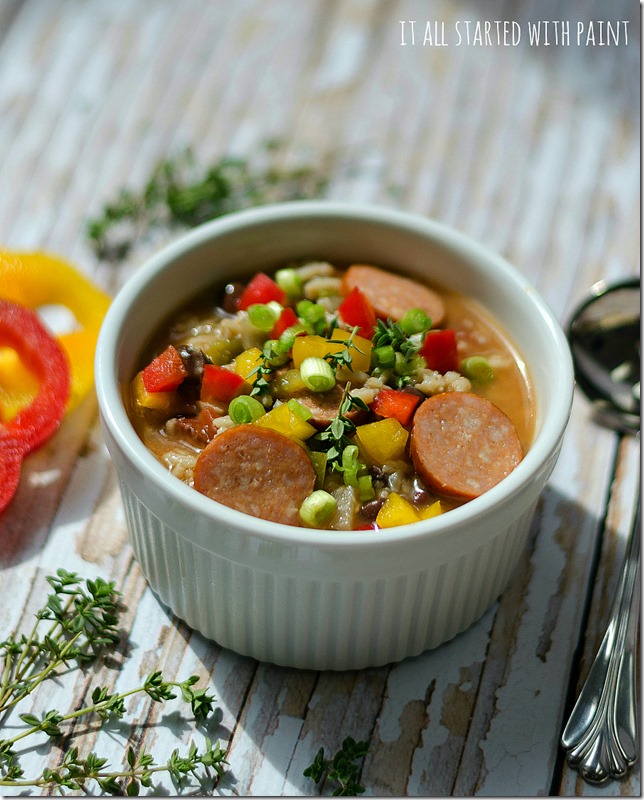 Maybe I should pack up a batch and send a roux-less-slow-cooker healthy gumbo care package to Emeril? Or better yet, I can hand deliver it to him in New Orleans …


You Might Also Like …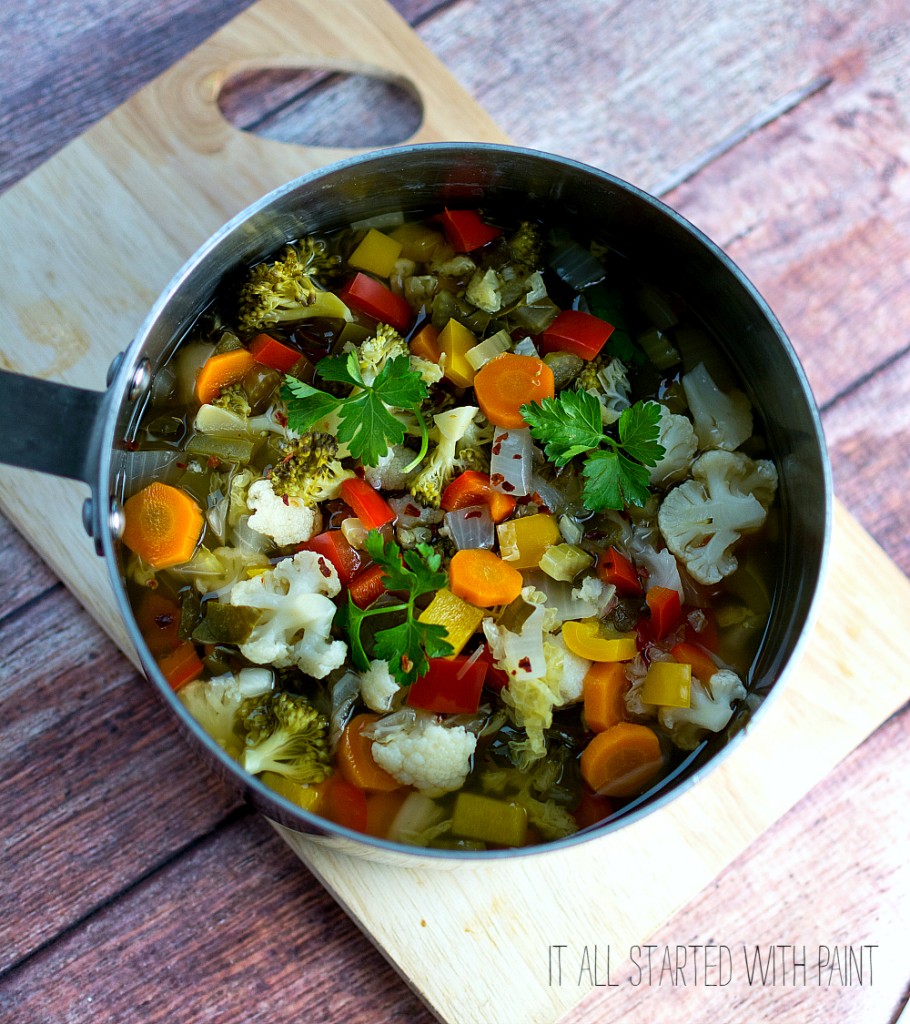 Weight Watchers Vegetable Soup (click here)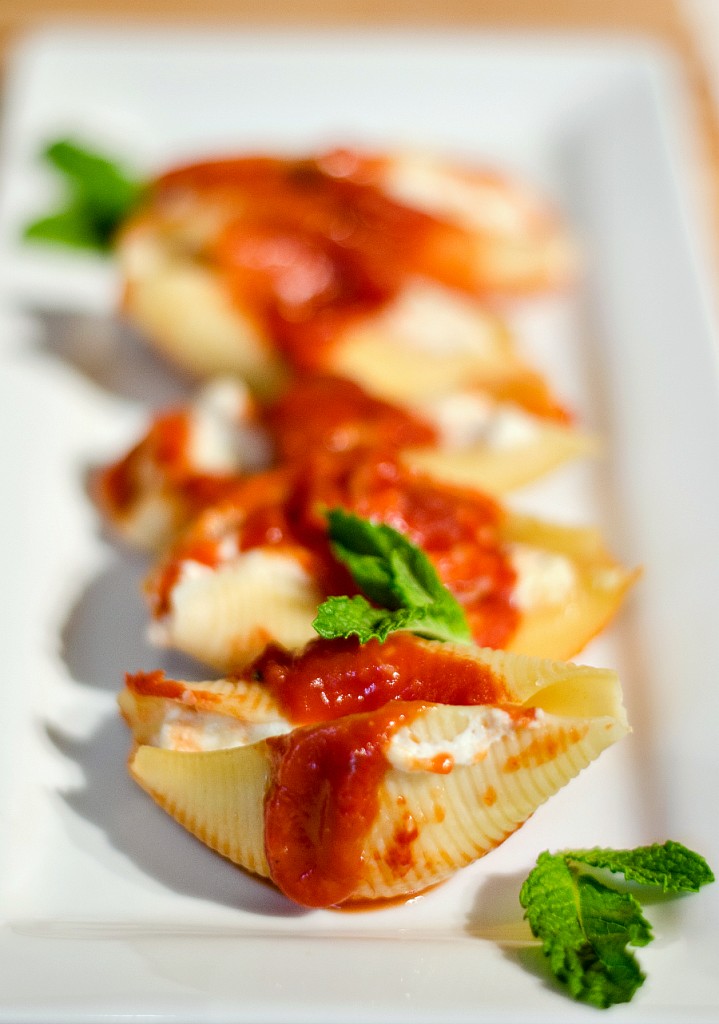 Weight Watchers Stuffed Shells (click here)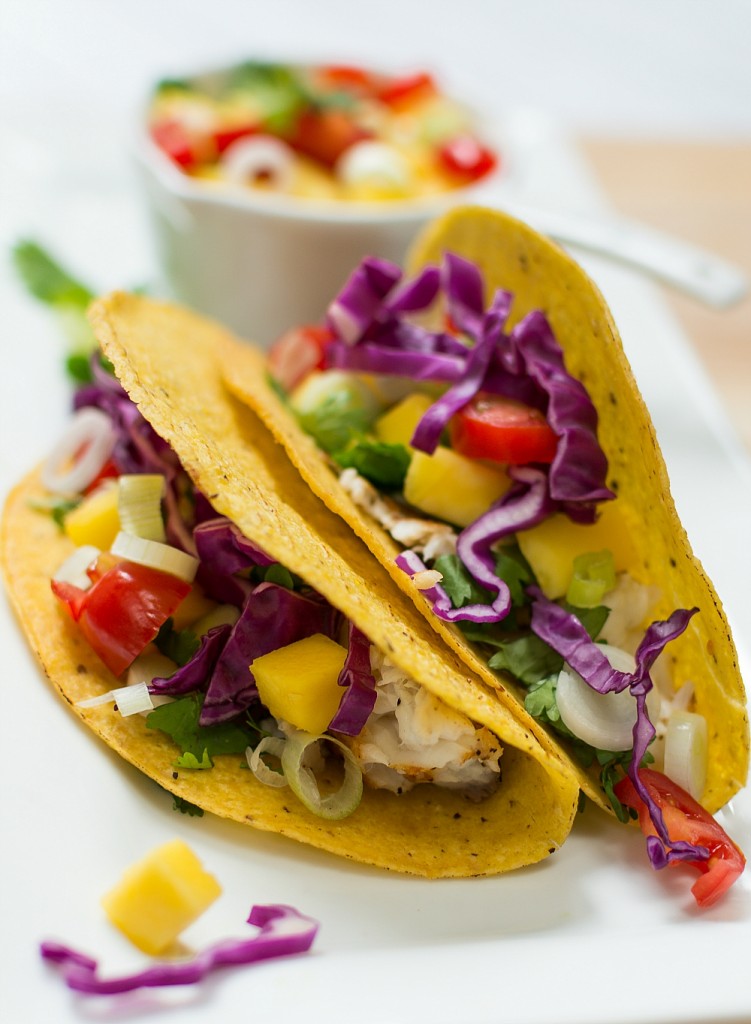 Weight Watchers Fish Tacos (click here)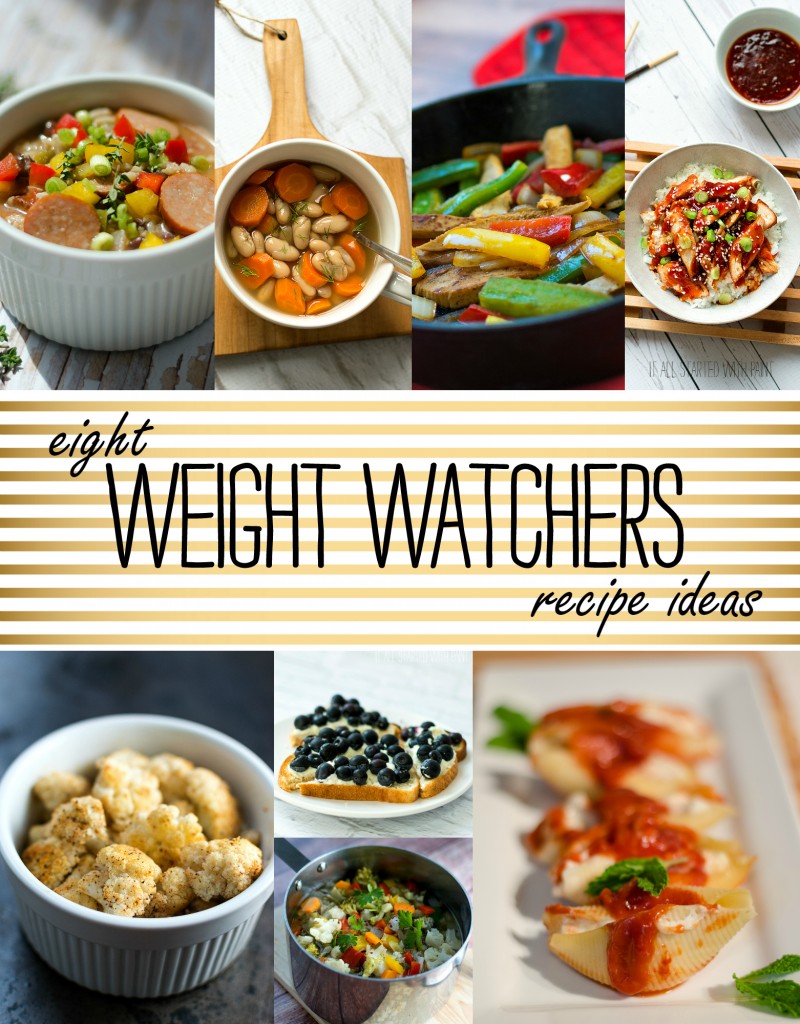 Weight Watchers Recipe Ideas (click here)