Home Office in Gray and White – Gray White Home Office.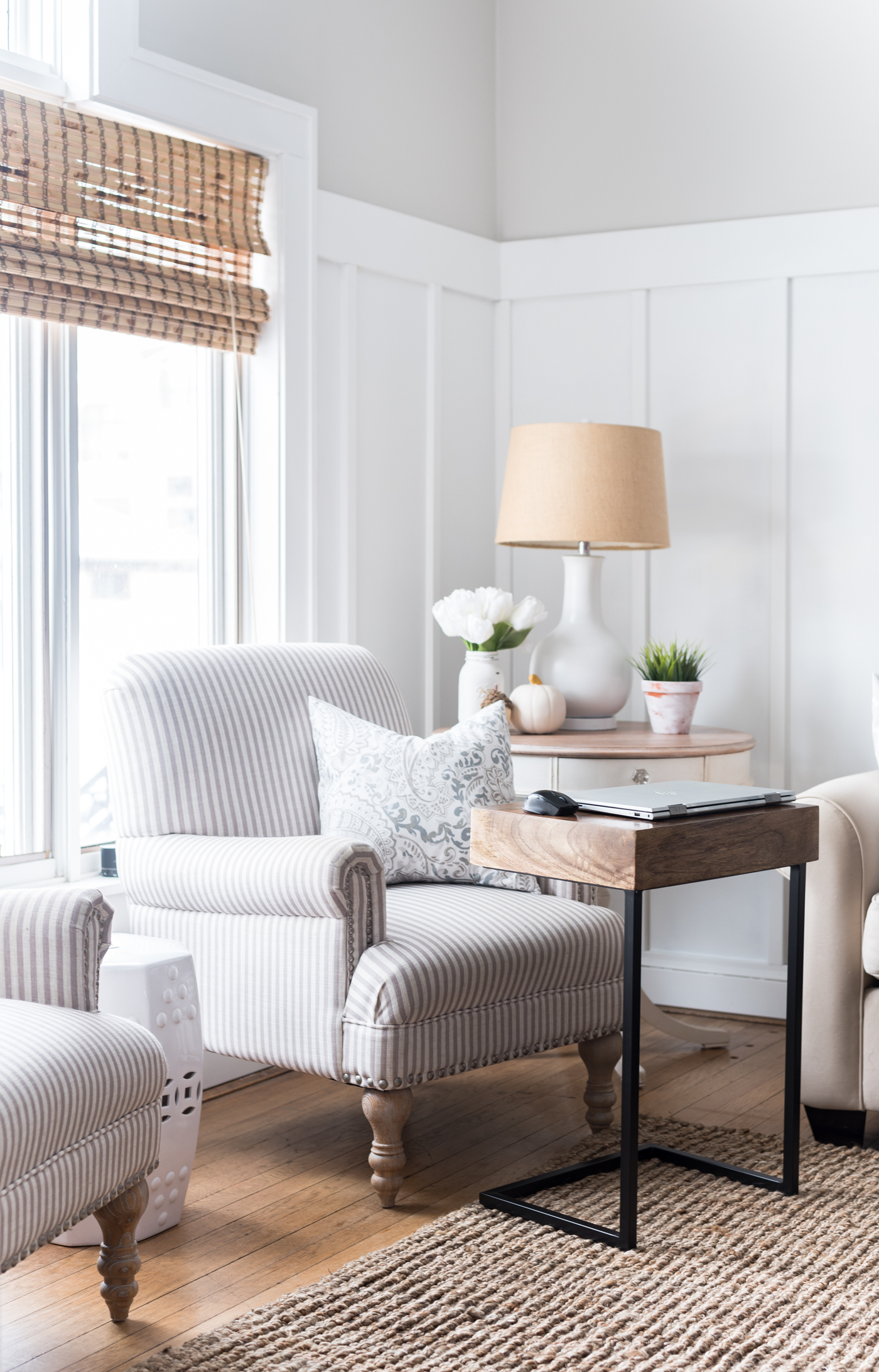 Welcome to my home office.
Where the magic happens. 😉
I know, I know. You're thinking, "really Linda?" Really? Because that looks an awful lot like your living room."
To which I respond, "Yes, yes, my eagle-eyed friends. You are correct. This is, in fact, a corner of my living room."
Now there's a logical reason I'm claiming this corner of the living room as my office space. You do remember how my home is spatially challenged, right? Which means there is no magical spare room in which I can make the magic happen. So my living room has to pull double duty …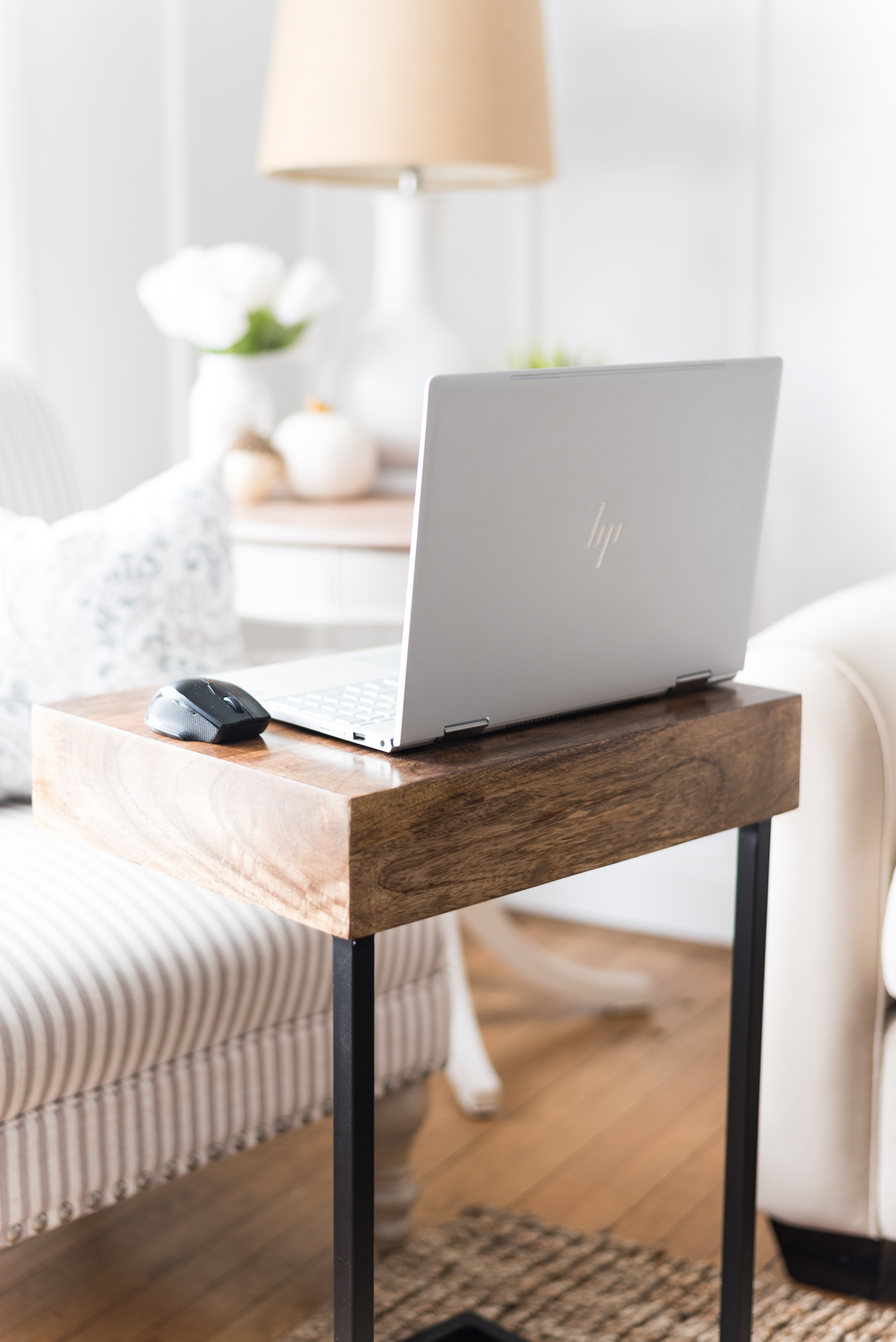 This is where you'll find me most days for most of the day. Tucked behind this laptop table, all dressed up in my yoga pants and over-sized hoodie with my hair pulled back in a pony tail and reading glasses firmly affixed to my face.
And this is where I edit pictures and write blog posts and answer your questions.
You know, all that magic making stuff. 🙂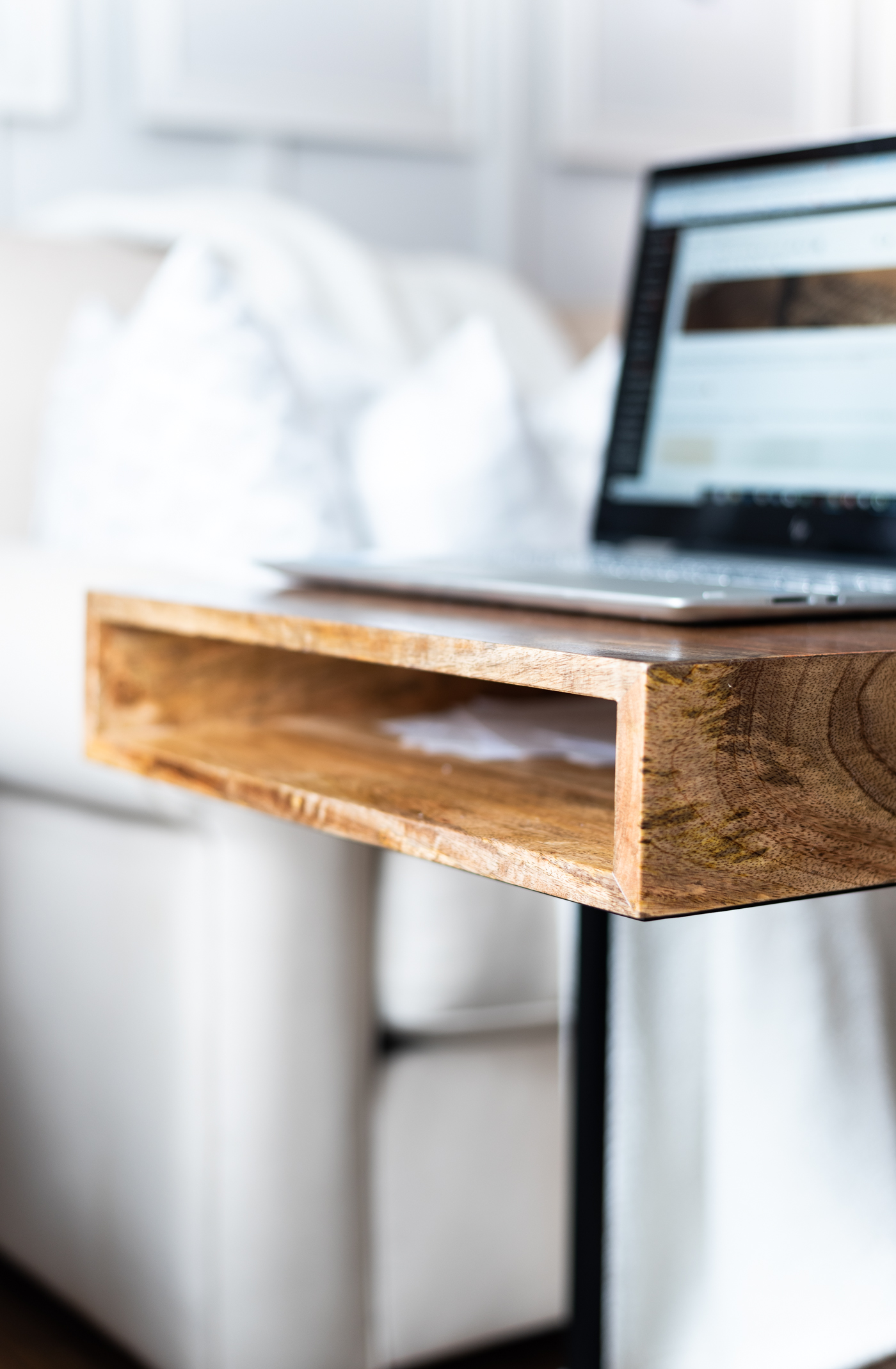 The best part of this laptop table is this open cubby. Now I can keep this home office corner of my living room organized and clutter free by tucking away all my pens and notepads and notebooks filled with "to do's" and future project and post ideas.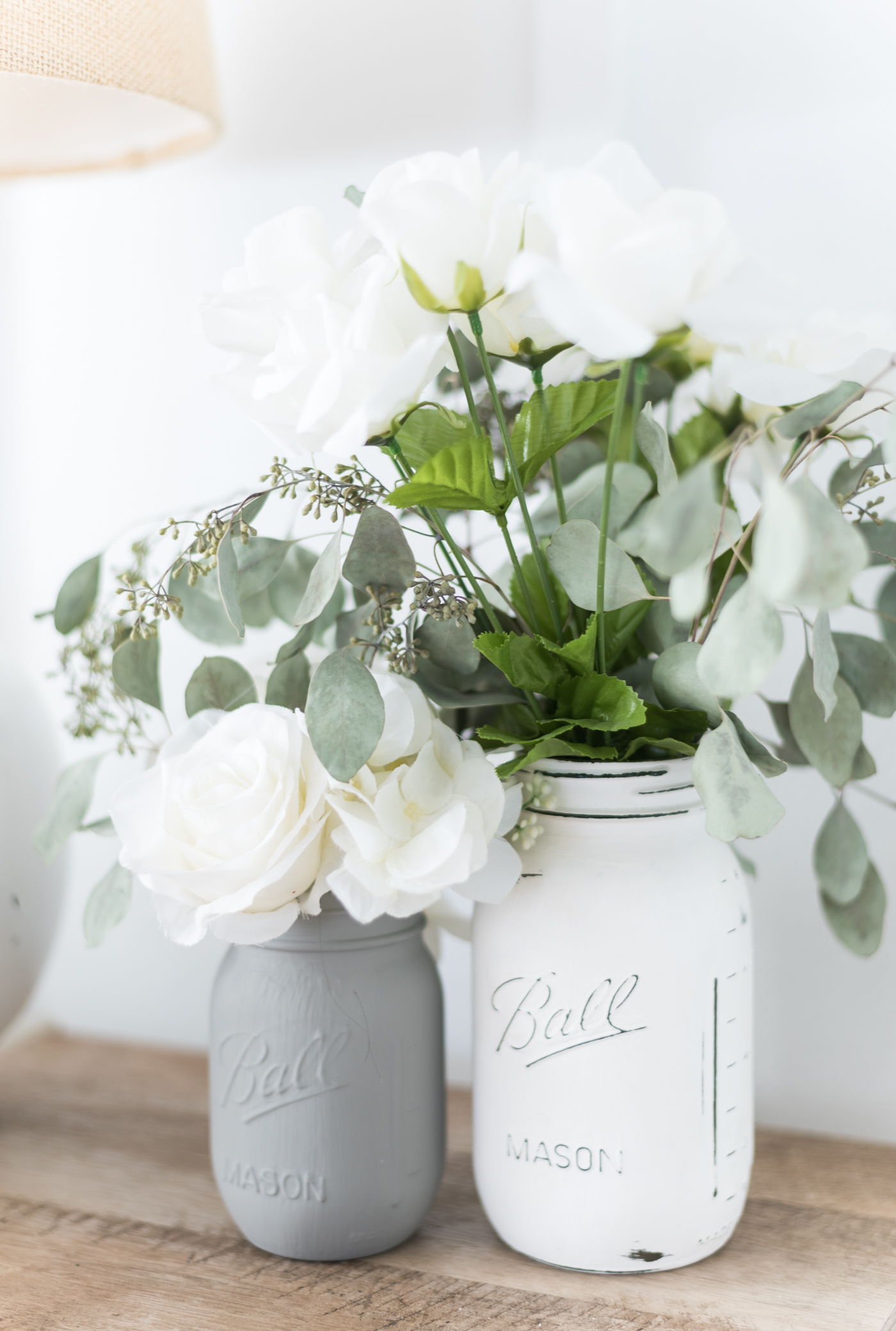 But my office isn't just relegated to that one corner by the window. I've extended my reach over here …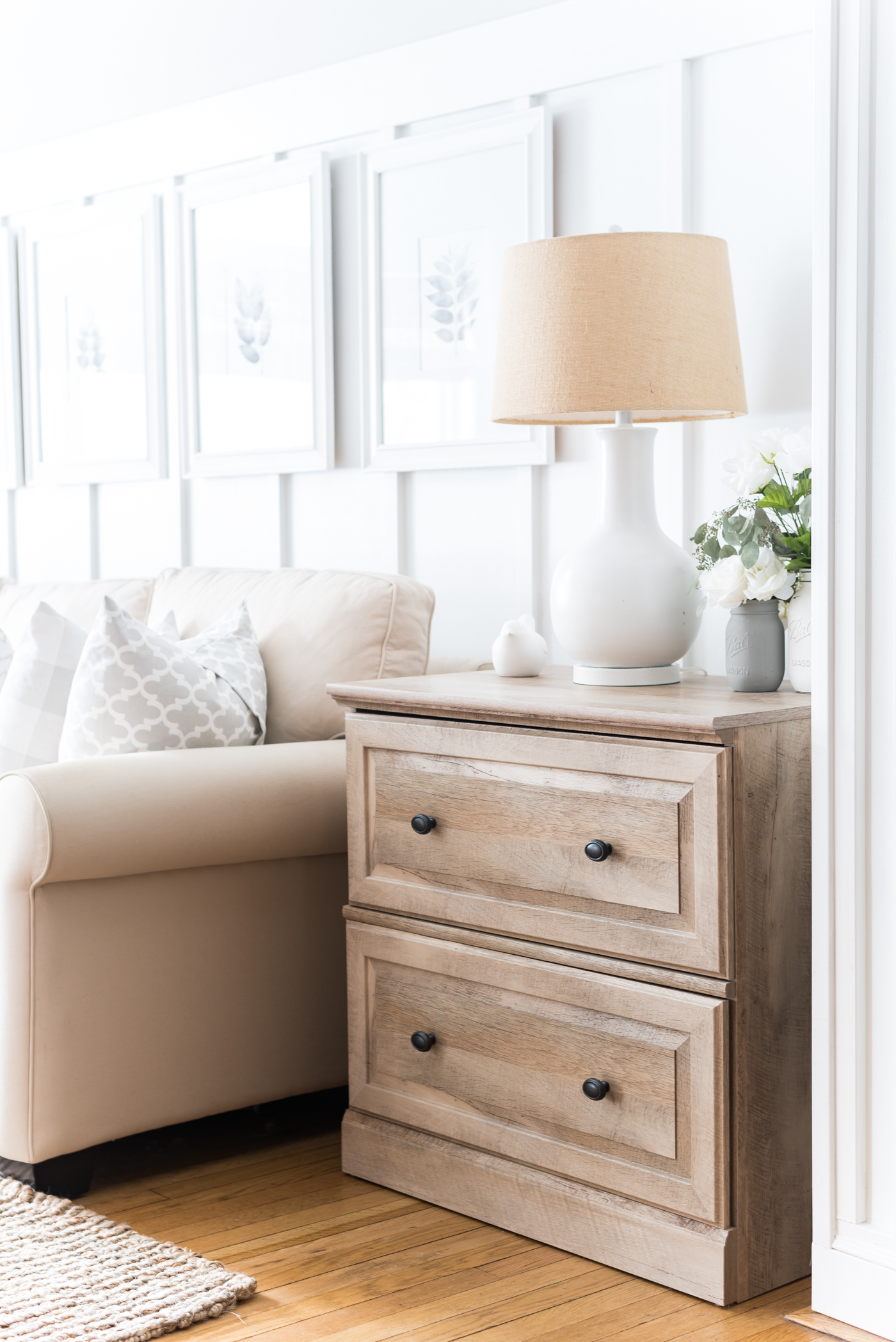 This side table is not just a side table. It pulls double duty by housing all my blog and household files …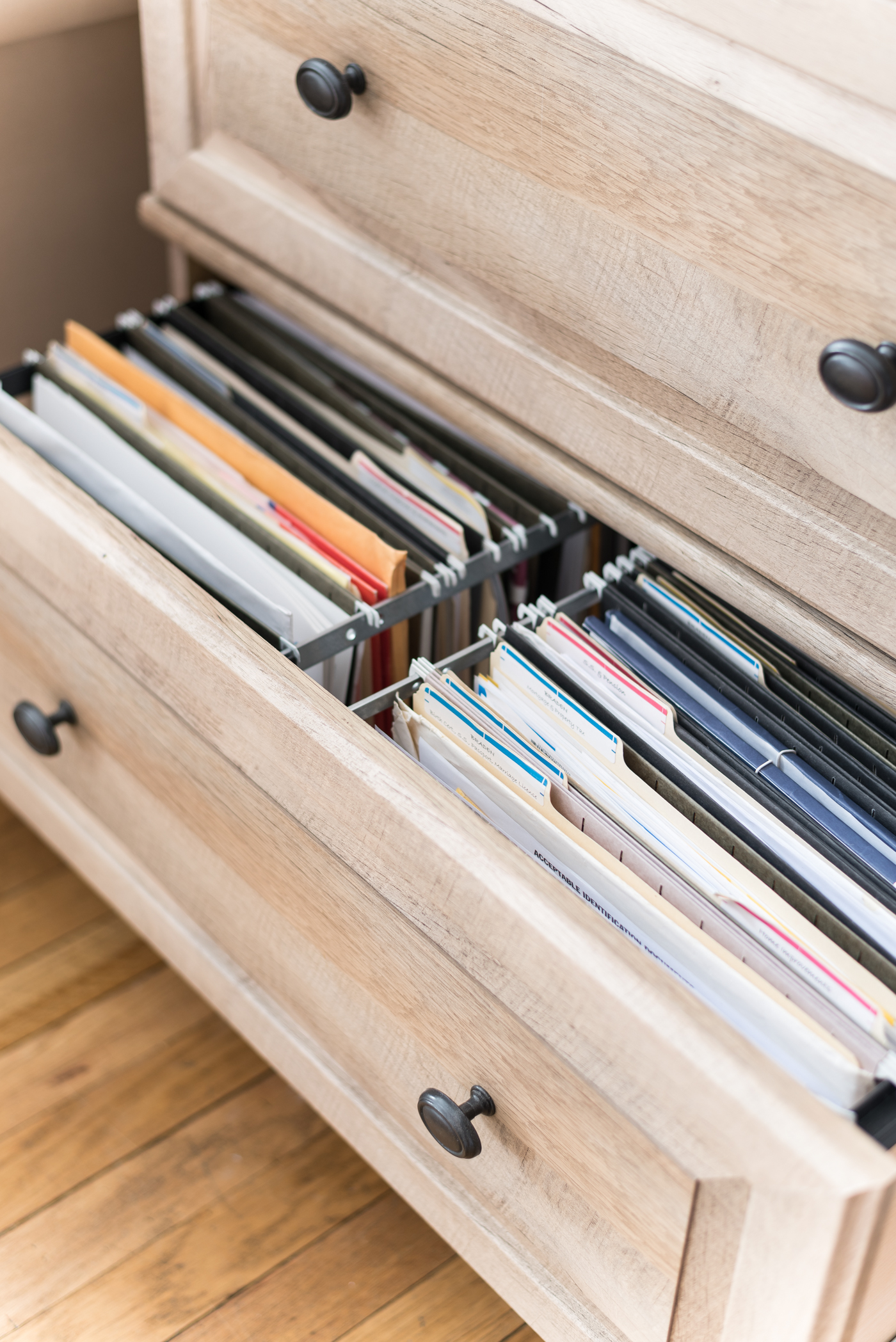 Clever, right?
I'm all about the hidden storage ideas. And the pulling of double-duty furniture and spaces.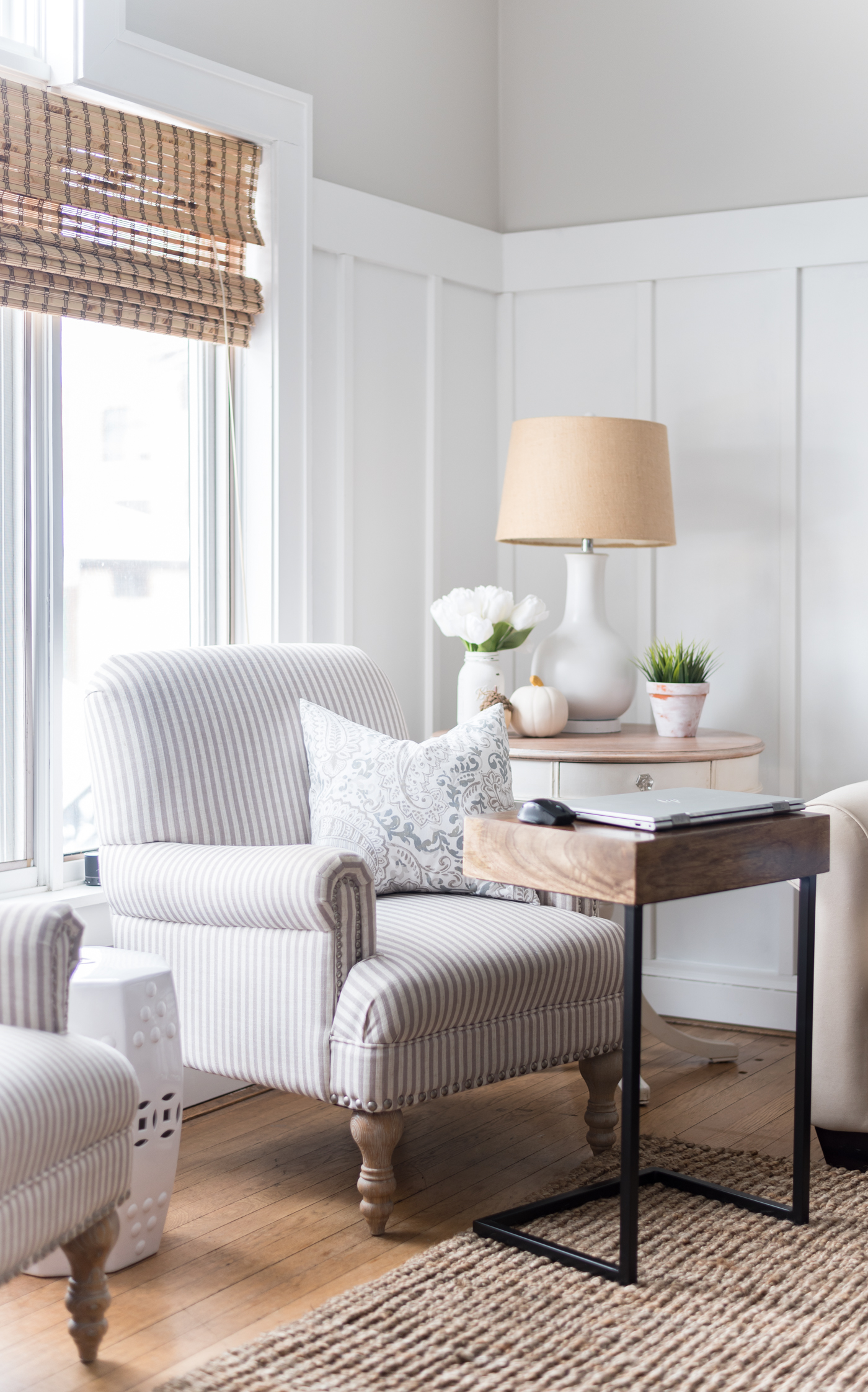 So while I return to the magic making, I thought I'd share all of my home office shopping resources …
Home Office Shopping Resources:
Greige & White Striped Armchair from
Wayfair
Drum Table from a long, long time ago from a distant relative (and
here's a link
to how I painted the base & and
here's a link
to how I stripped and whitewashed the top)
Pin It!


You Might Also Like: