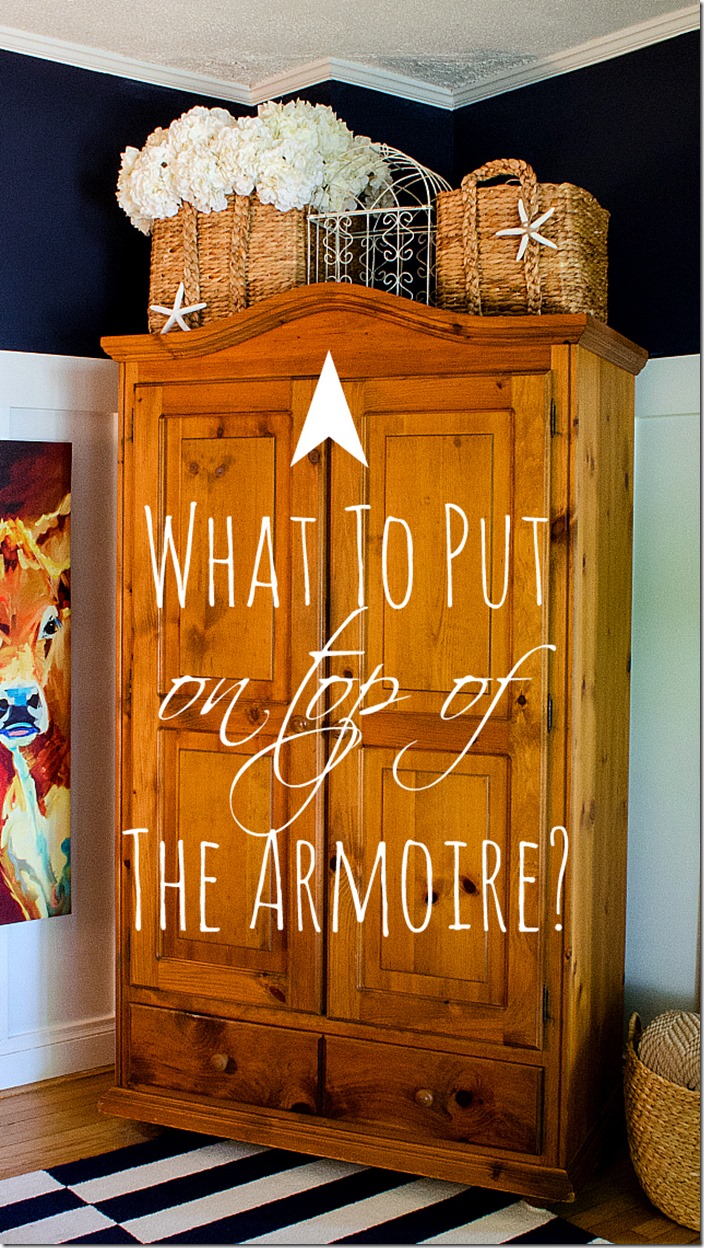 That 'how to style a cabinet top' headline makes me sound like I know what I'm doing.  Like I'm an authority on the subject …
like I will impart some pithy advice.
Ha!
The real title of this post should be 'I-don't-know-what-in-the-world-to-put-on-top-of-the-armoire-in-my-living-room-so-here's-what-I-did-to-try-and-figure-it-out ..' 
Yes, that title is way too long.  Even though it's true …
because that is exactly what this post is about.

I have tremendous admiration for people who can just whip up a stunning and effortless vignette.  On a side table.  On a kitchen counter.  On the top of an armoire or cabinet …
but that is not me.
Would you believe me if I told you it took me a full week to figure out what to put atop my armoire?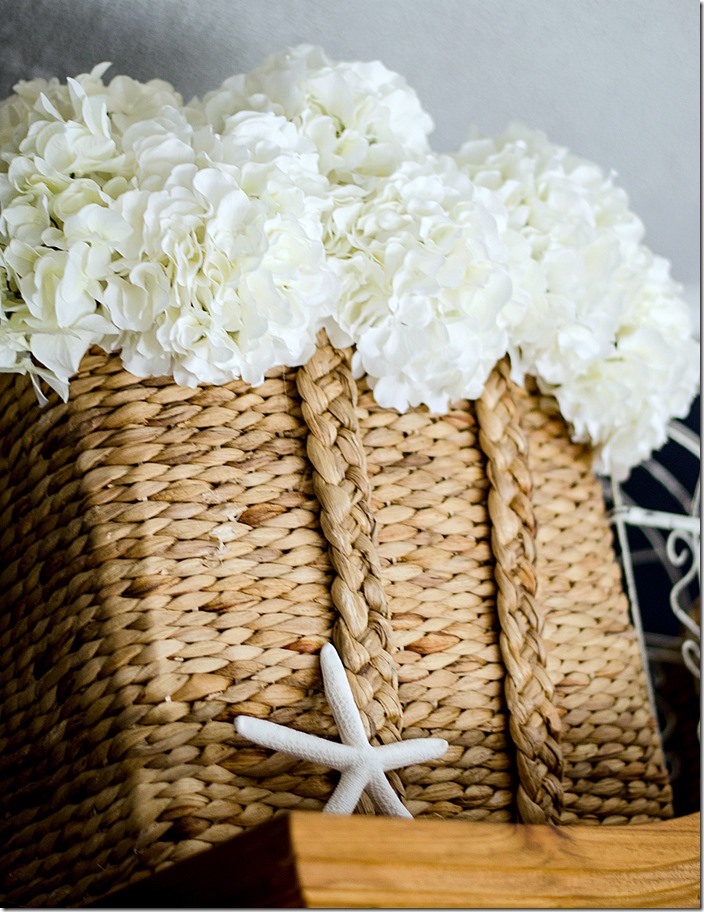 One. Full. Week.
*Sigh*
Thankfully there is Google Image Search.  And Pinterest  …
Where I pinned ideas for how to dress up the top of my armoire.  Like this one …
And this one …
Oh, and the clearly-in-the-end-I-shamelessly-tried-to-recreate this one …
from Betsy Speert.  Who is AWESOME!
She's actually a real, live, credentialed designer.
So you can't  really blame me me for trying to recreate her amazing creation?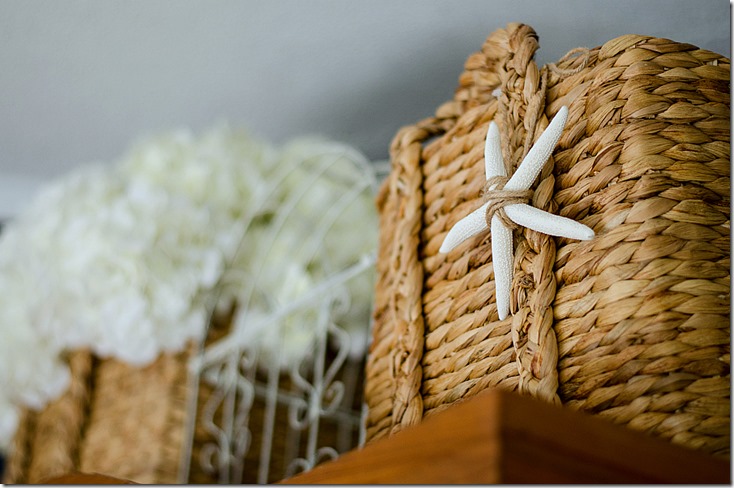 Right? 

Thanks Betsy Speert!
I'm loving the top of my armoire …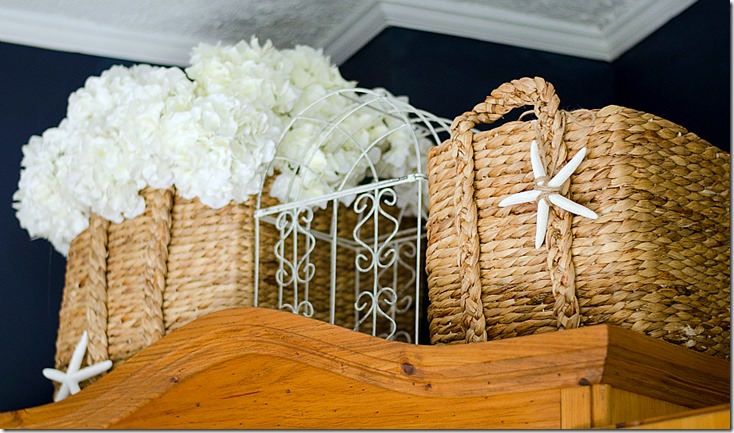 You can find more of my navy and white living room remodel here …
and here ….

P.S.  I'm giving away a $100 Amazon Gift Card.  Just click here to enter …