Lavender Flower Painted Mason Jars.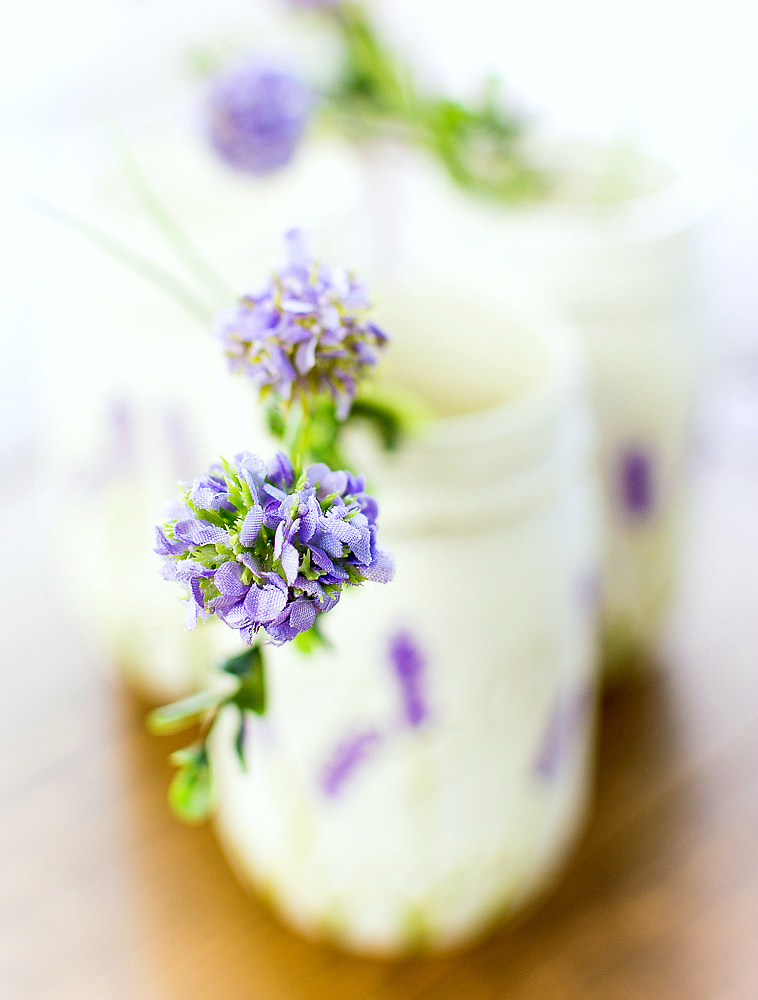 So you know I like to keep it real around here, right? Tell it like it is. Share it all – well, all as in all the crafting and diy-ing and cooking – warts and all. Served up with a side of sarcasm, of course.
Well … um … (now imagine me shuffling my feet) … I'm embarrassed to say I've been holding out. Holding back a truth. A truth some of you may be genuinely shocked to hear. A truth that I can no longer withhold from you …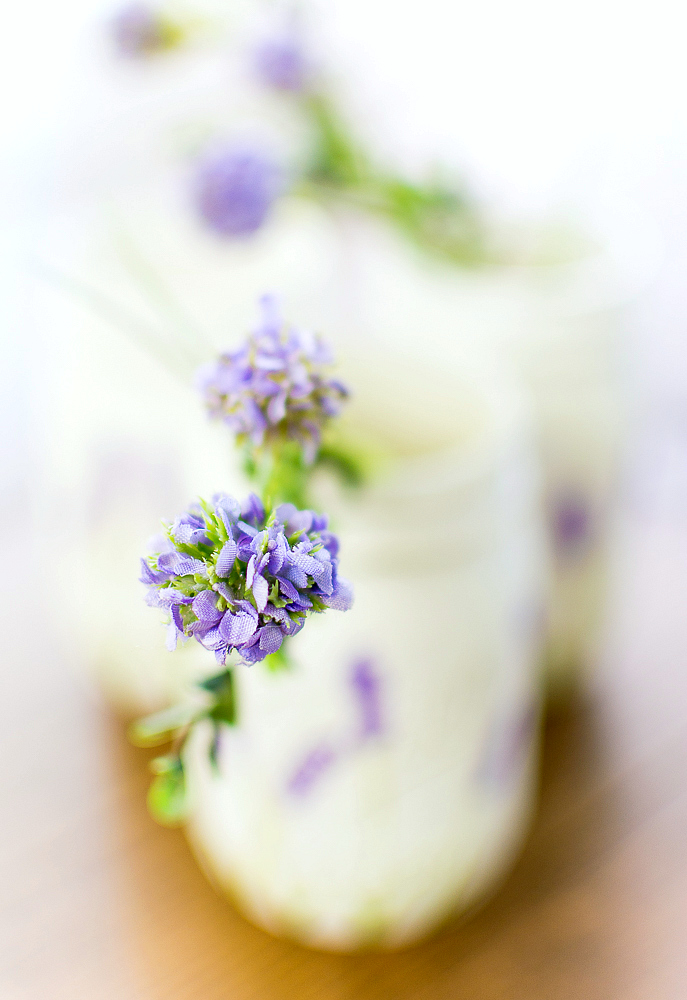 The truth is, I have a love/hate relationship with mason jars.
Phew (as wipe the sweat away from my forehead with back of my hand).
There. I said it. It feels good to get that off my chest.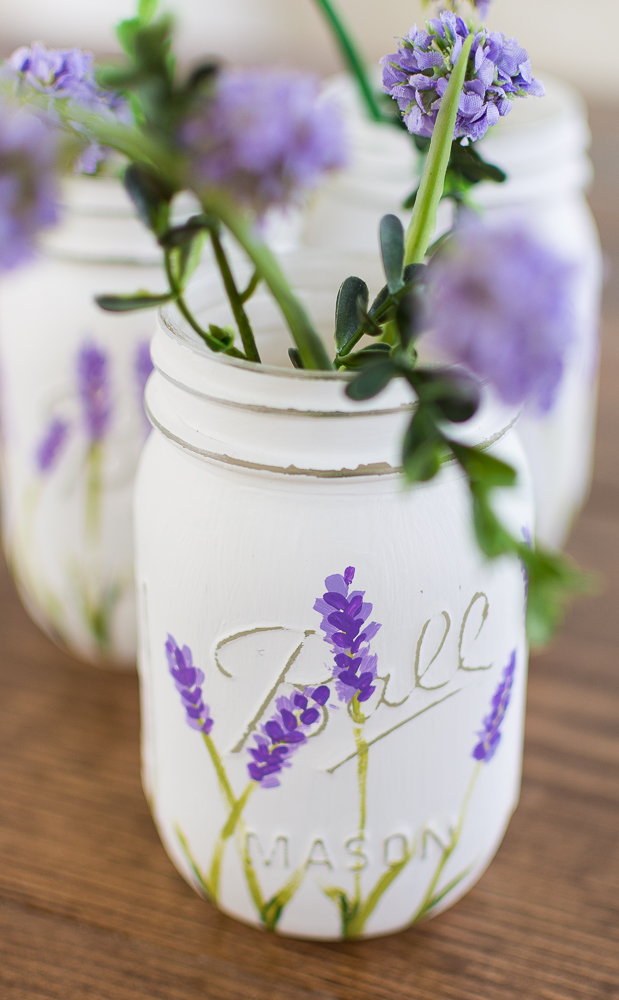 Now, granted, this love/hate relationship is irrational. I realize that. You see, when I look at the numbers — and when I say numbers I mean traffic coming to this blog — it becomes clear that people are coming here to look at my mason jar creations.
In droves.
Which is a good thing. Because I like people coming over to visit. But then …
then …
then I get a little miffed. Because I'm more than just mason jars. And I would love it if people wanted to visit me for more than just mason jars …
sigh.
Irrational, right?
And then I remember the power of mason jars for making my life so much better. More secure. You see, without mason jars we would be struggling to put our son through college. Seriously. Mason jars are paying his college tuition. Both through Etsy sales, but also from ad revenue generated on this blog and my mason jar blog. Ad revenue that is directly tied to traffic …
traffic that is coming here to look at mason jars …
and the very same traffic that has created my irrational love/hate mason jar conundrum!
But it's time to get over it. To embrace the love side of the love/hate. To embrace the mason jar. And with that, I'm planning on sharing more mason jar crafts and recipe ideas here on It All Started With Paint. Because it's been ages since I've shared a mason jar tutorial. So I'm starting on my path to mason jar love with these lavender flower paint mason jars …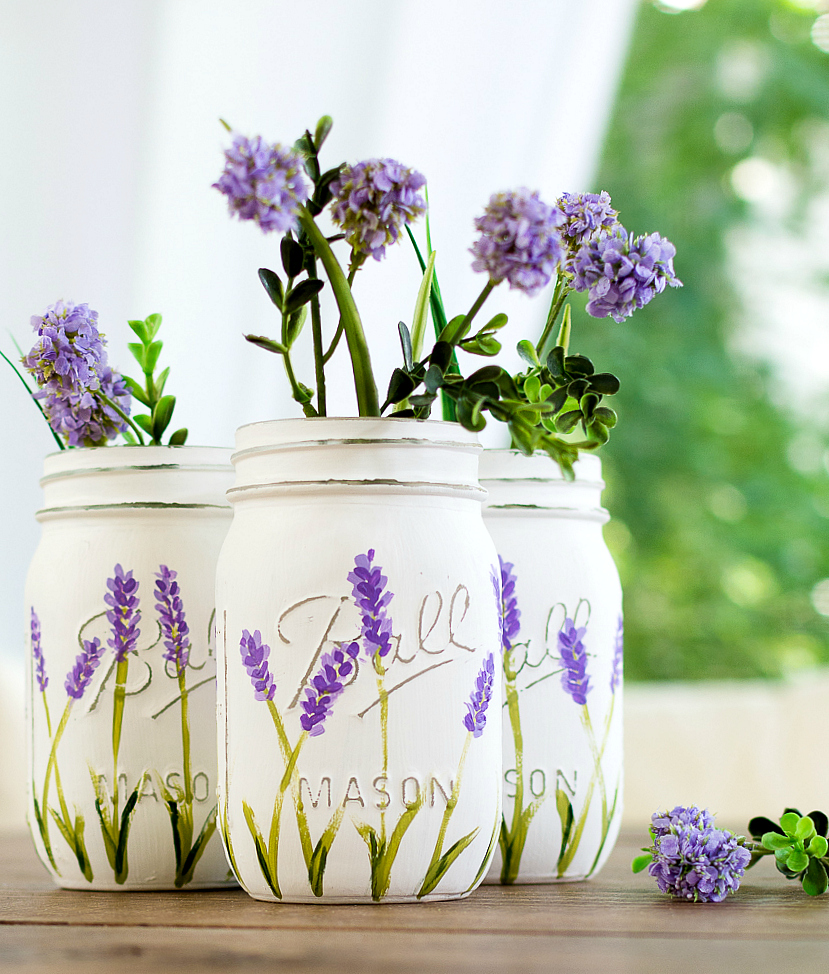 Lavender Flower Painted Mason Jars Tutorial
Materials*
Ball Pint Size Regular Mouth Mason Jar
Folk Art Forest Moss Acrylic Paint
Americana Hauser Dark Green Paint
*affiliate links included.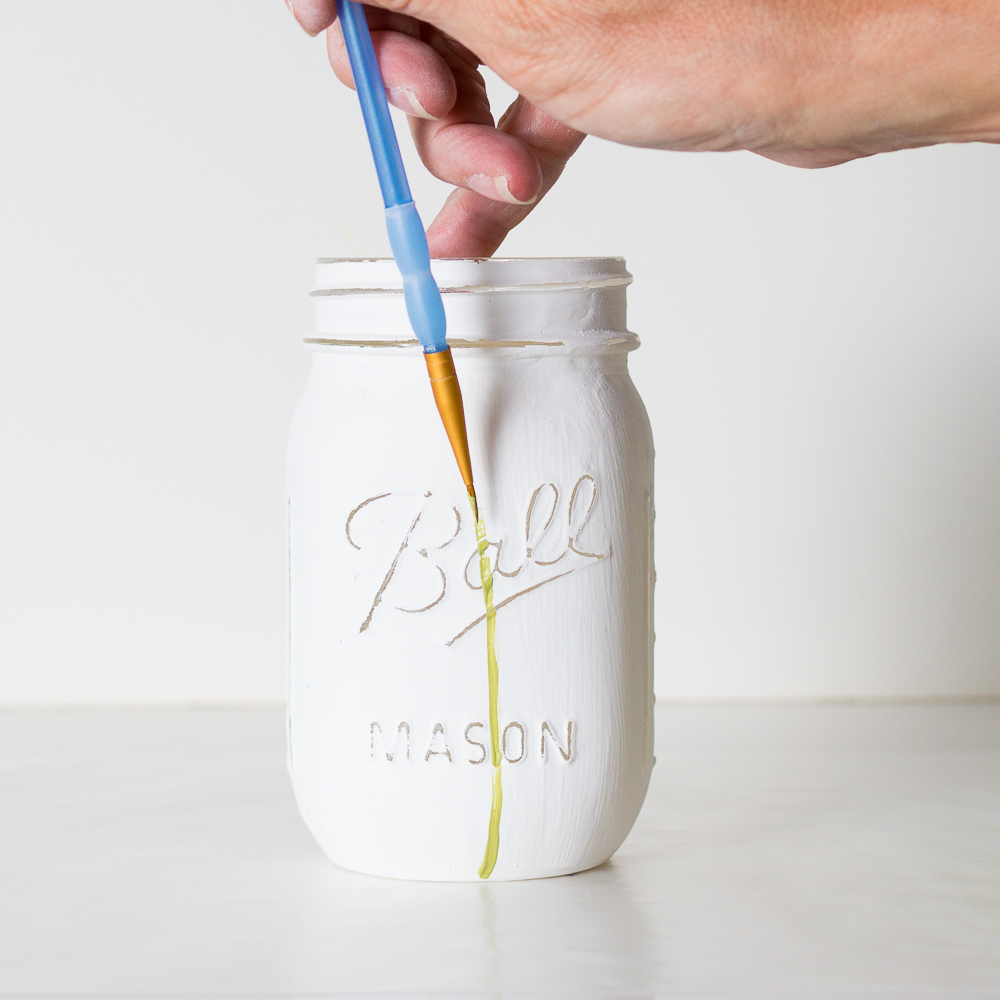 I started with a white painted and distressed mason jar (click here for the tutorial on how to paint and distress a mason jar). Using a fine tipped paint brush and matte finish acrylic olive green paint, I created stems …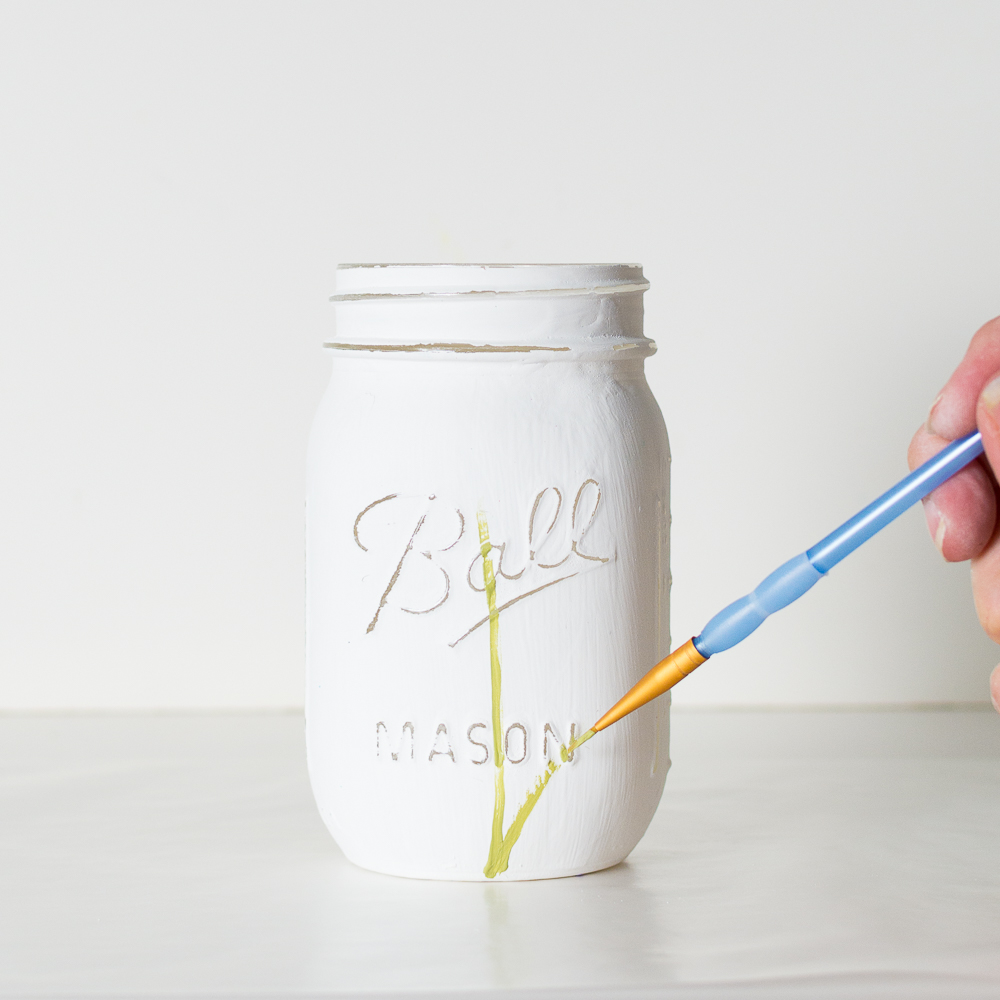 and leaves …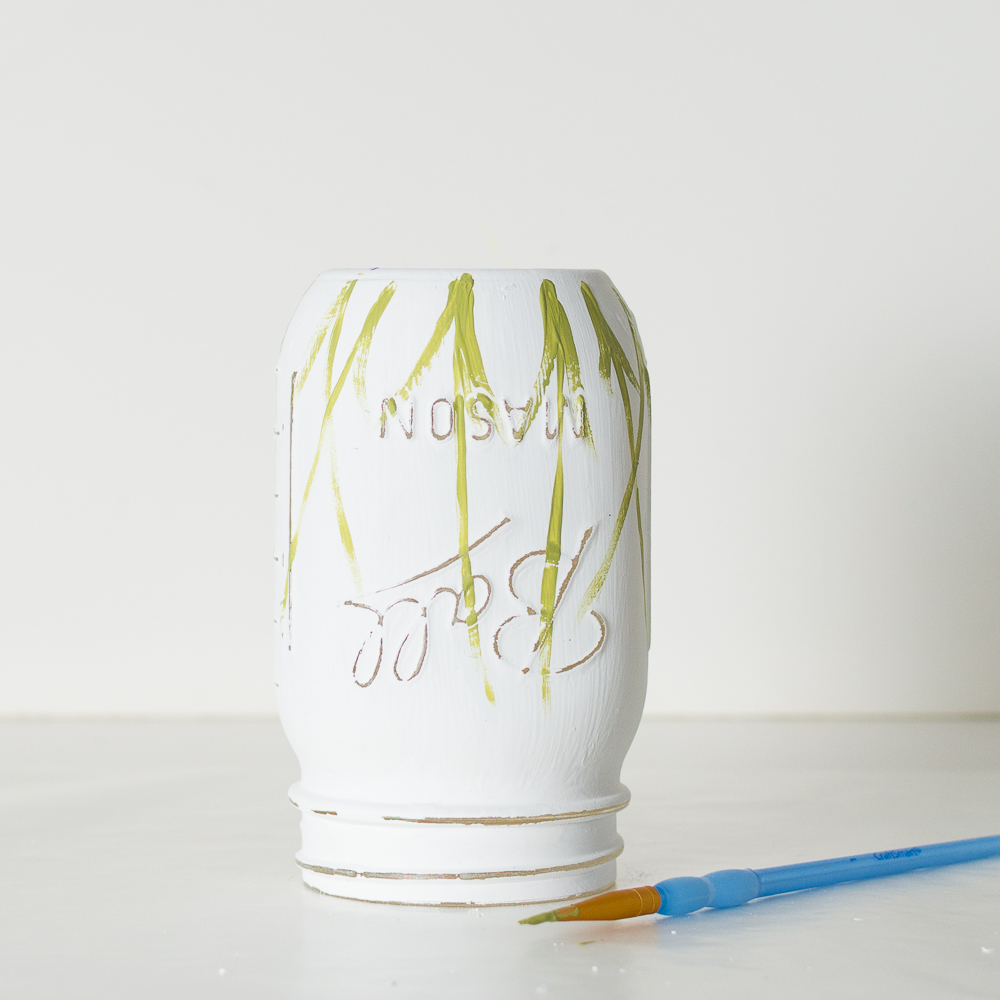 all around the jar.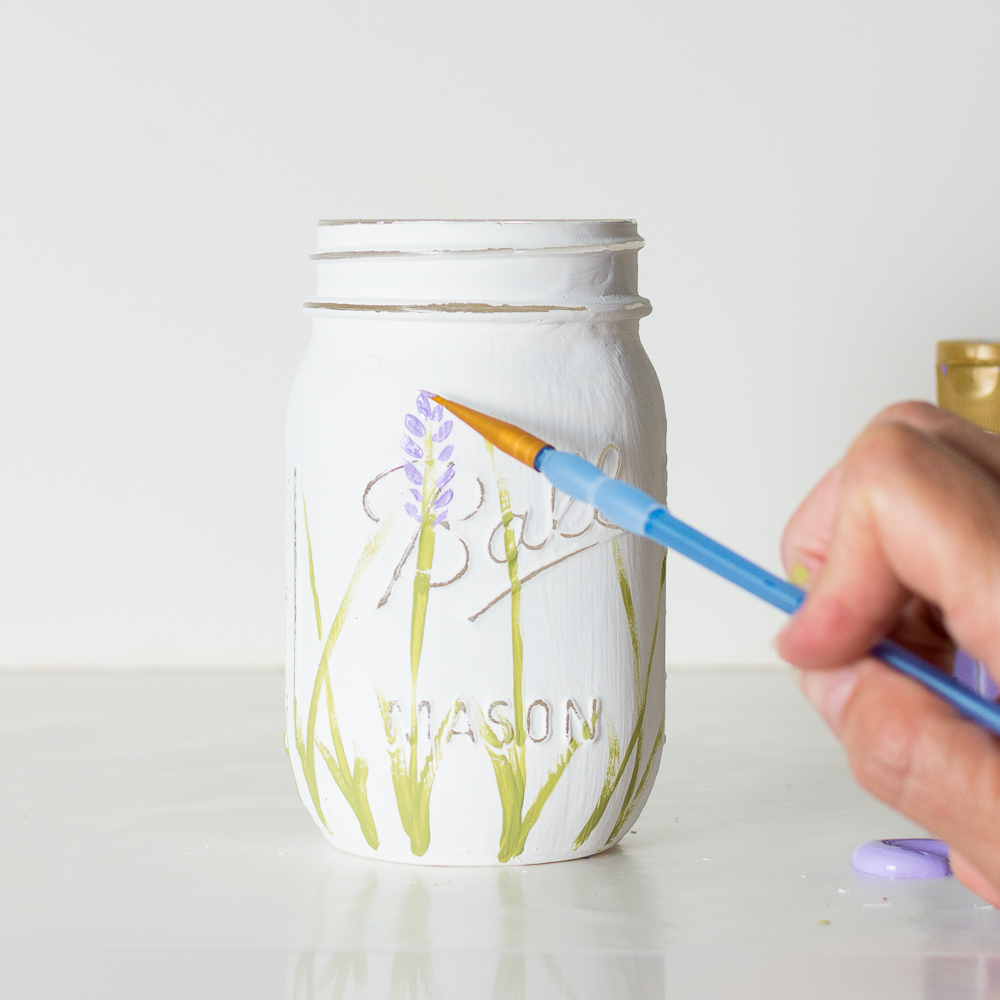 Next, using light lavender acrylic paint, I create the lavender flowers by just dotting along the stems.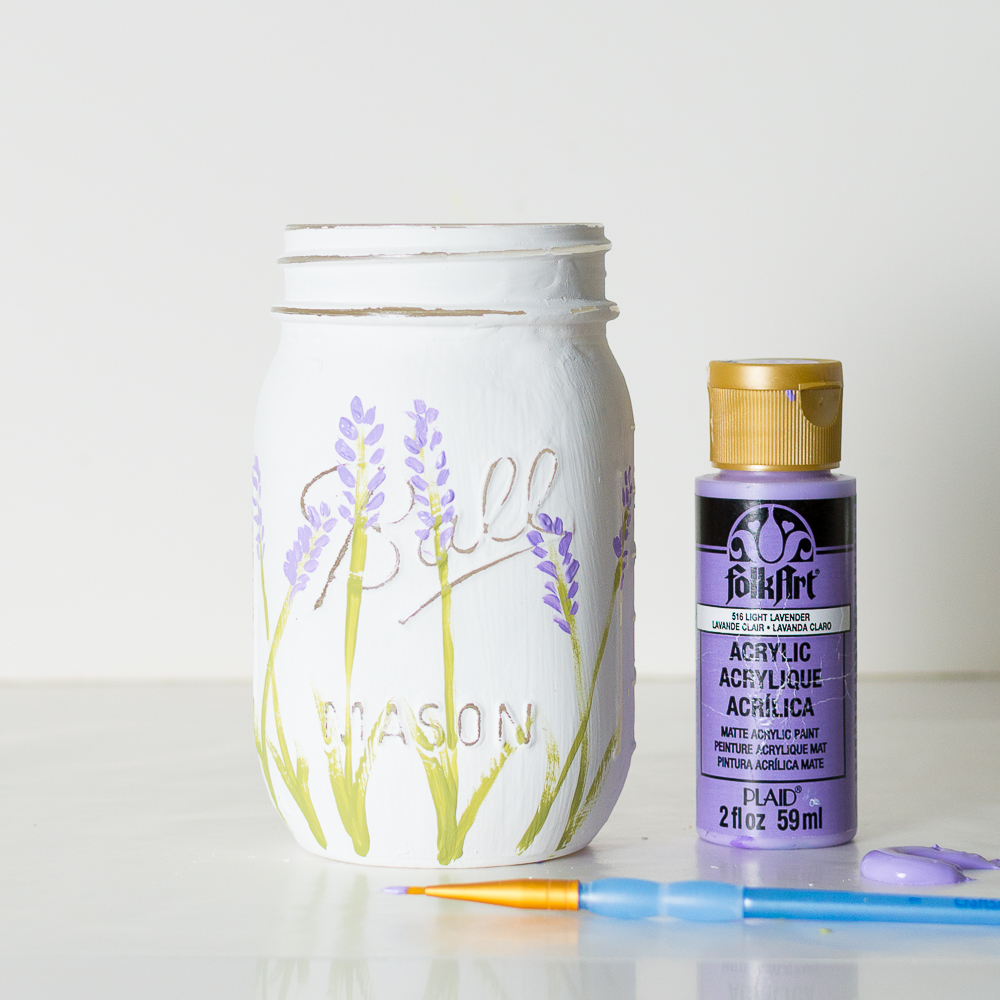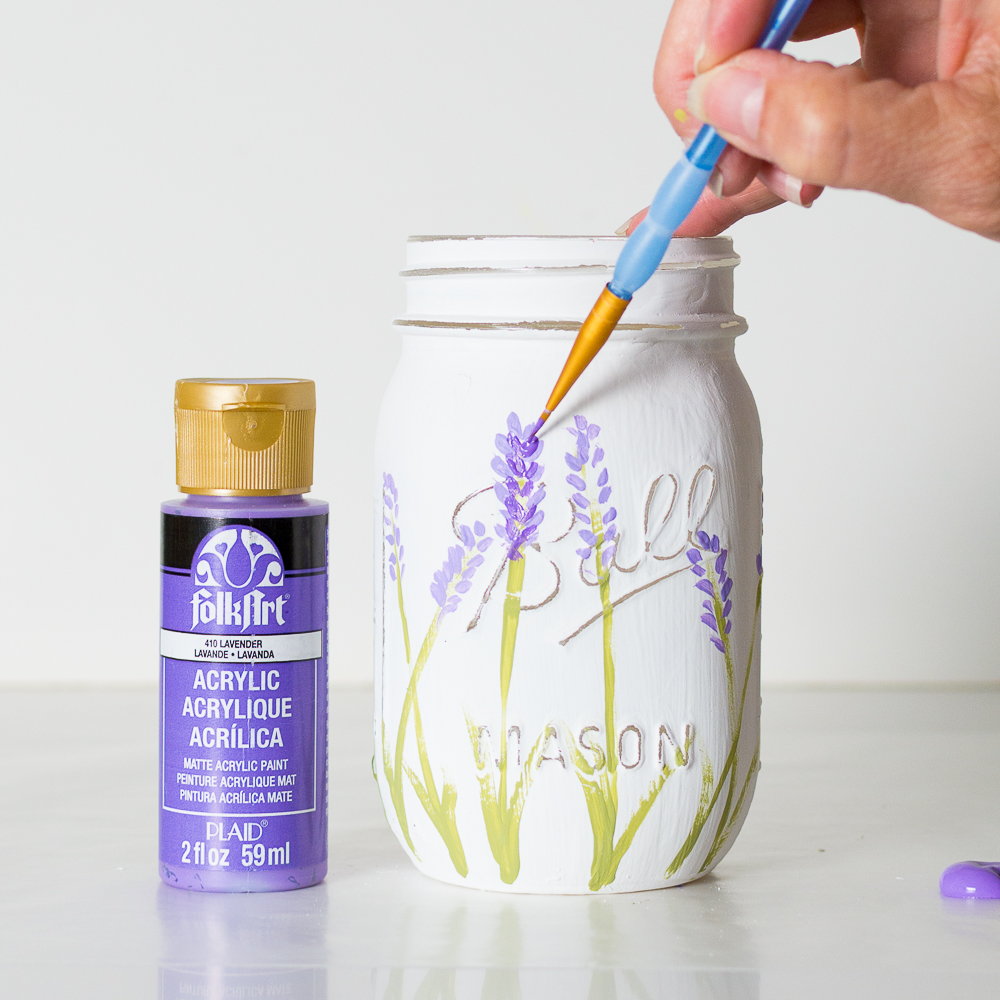 Once dry, I added depth to the flowers — and filled in empty spaced — by dabbing on a darker lavender.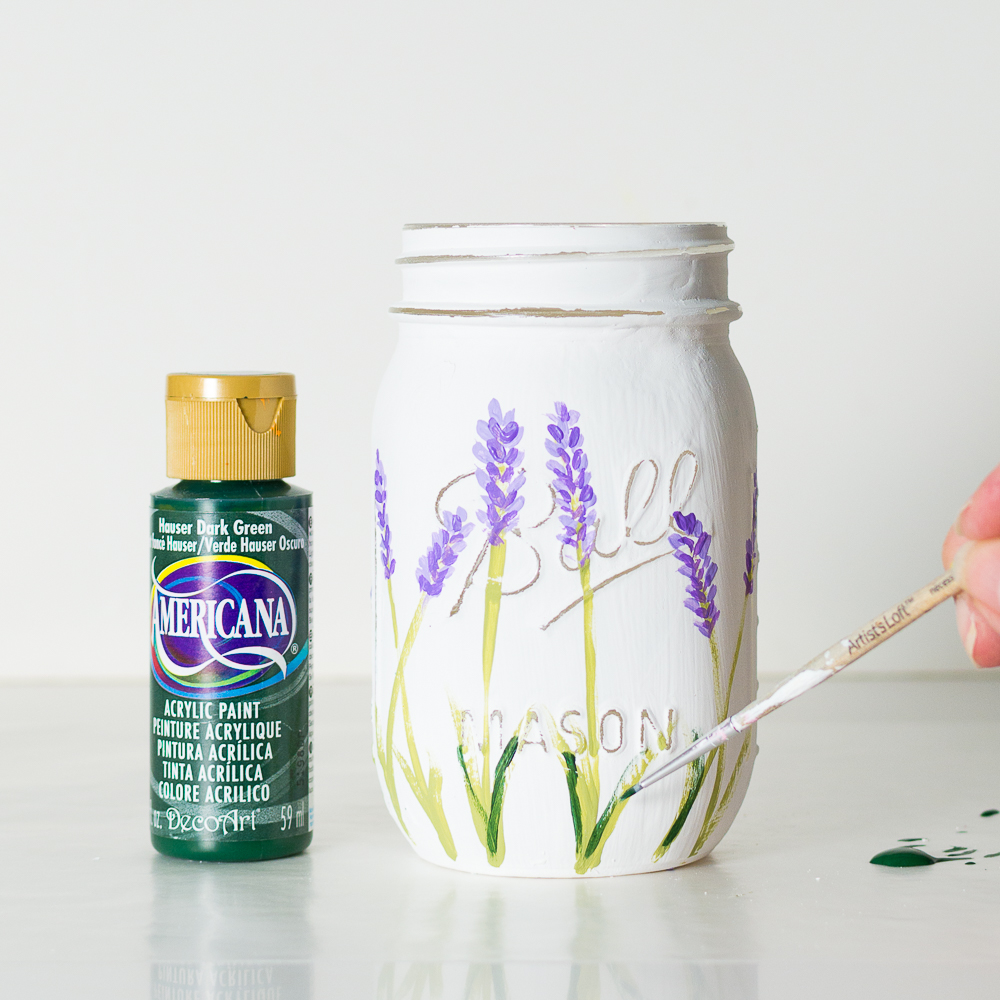 I then dry brushed on a darker green on the leaves.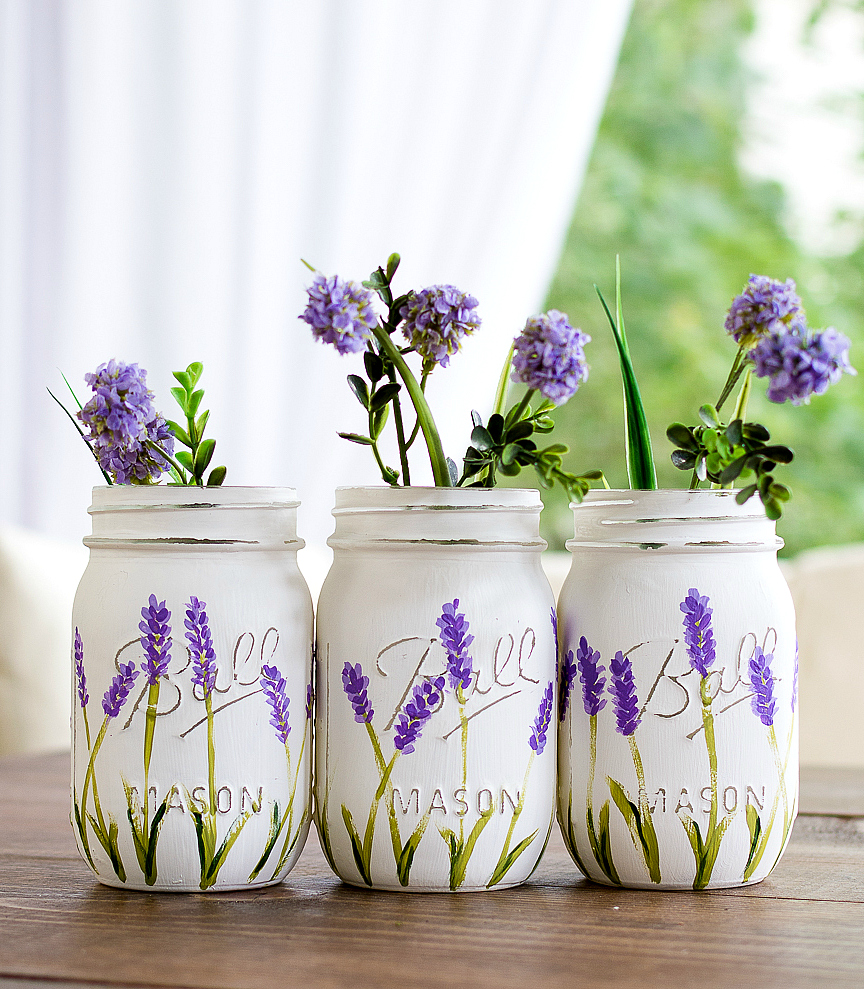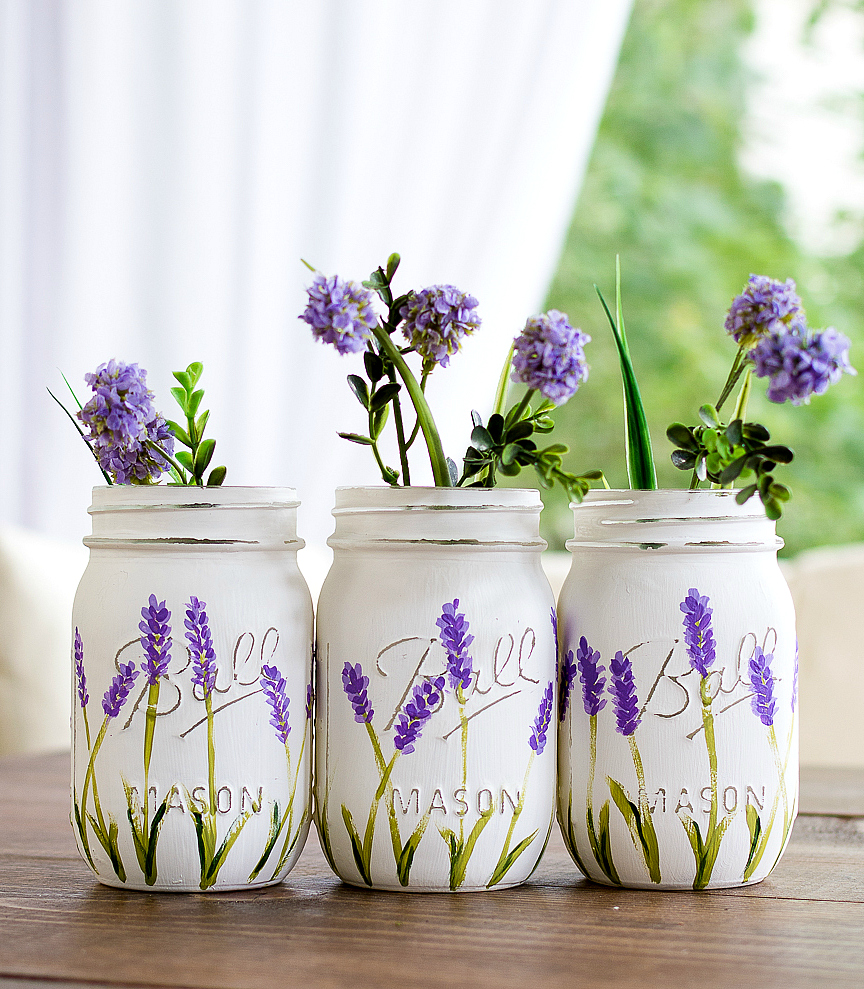 And that's it. Lavender flower painted mason jars to the rescue …
though, I did add a coat of clear matte finish sealant …
And that's it.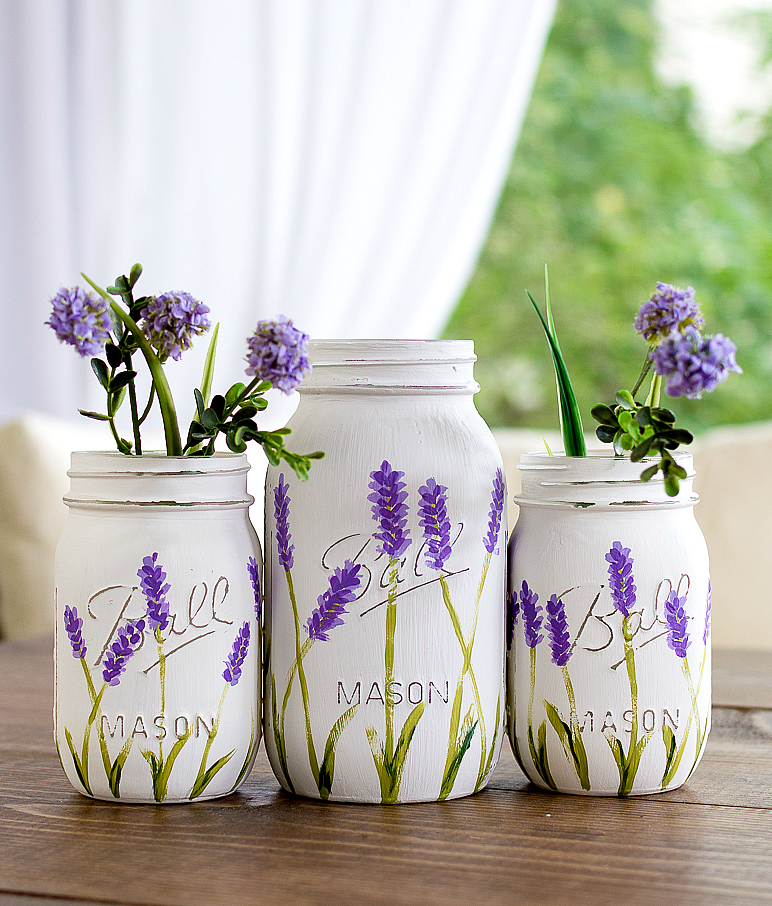 And if you would prefer for me to make these lavender flower mason jars for you, I have them listed at the Etsy shop here and here.
And thus begins my new (okay, renewed) love affair with the mason jar … 🙂
Pin It!

You Might Also Like: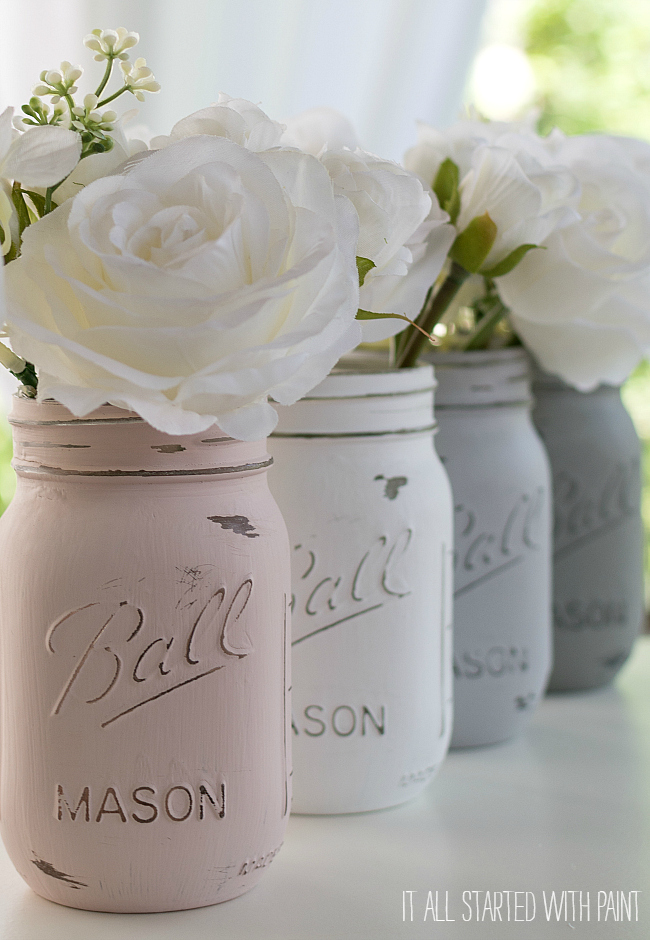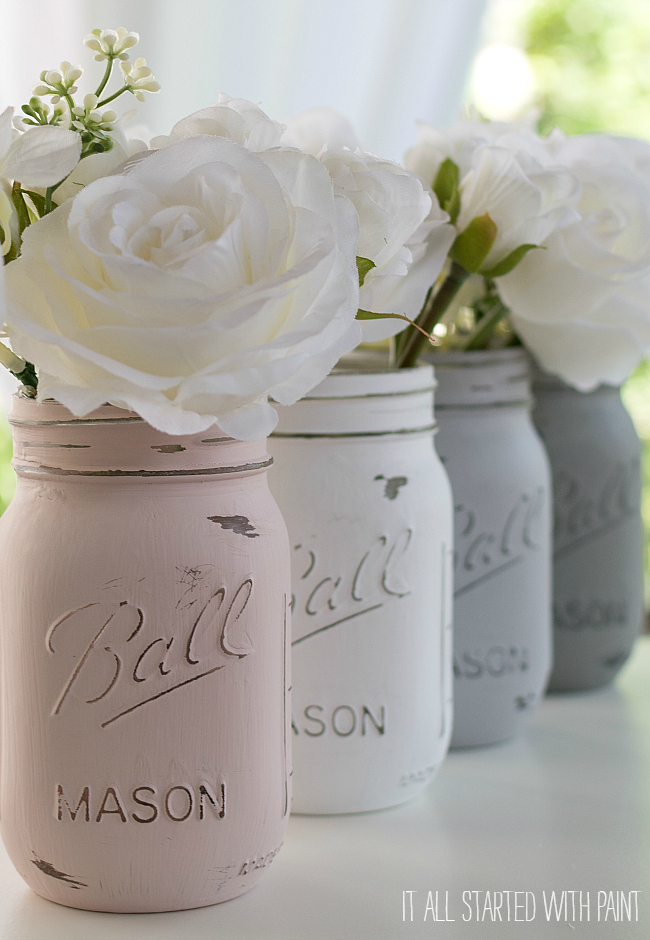 How To Paint & Distress Mason Jars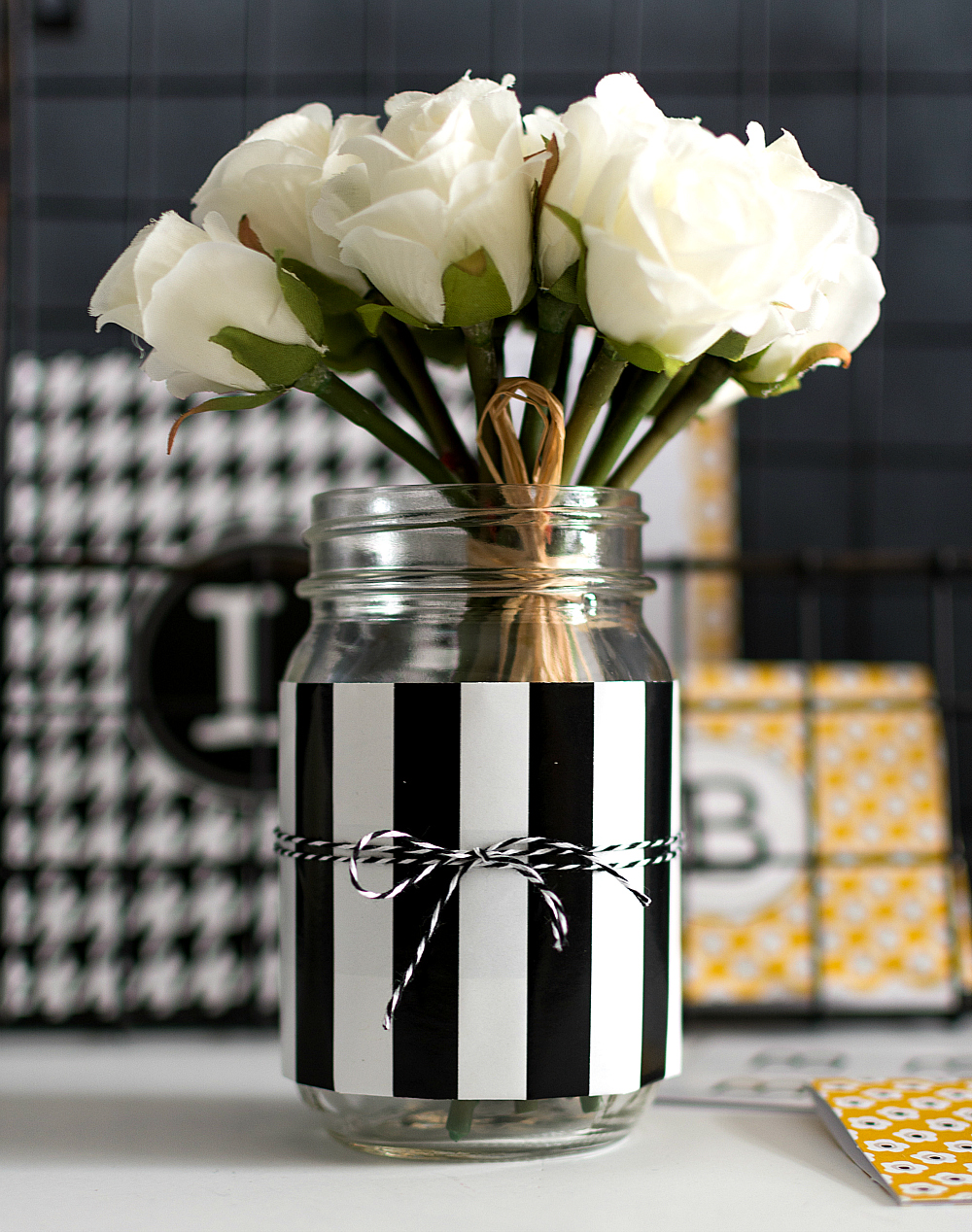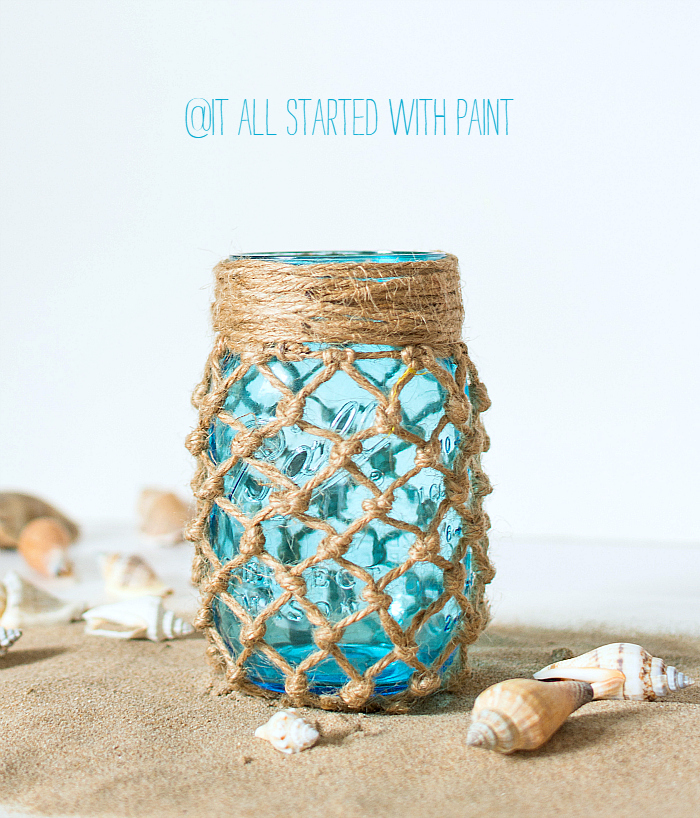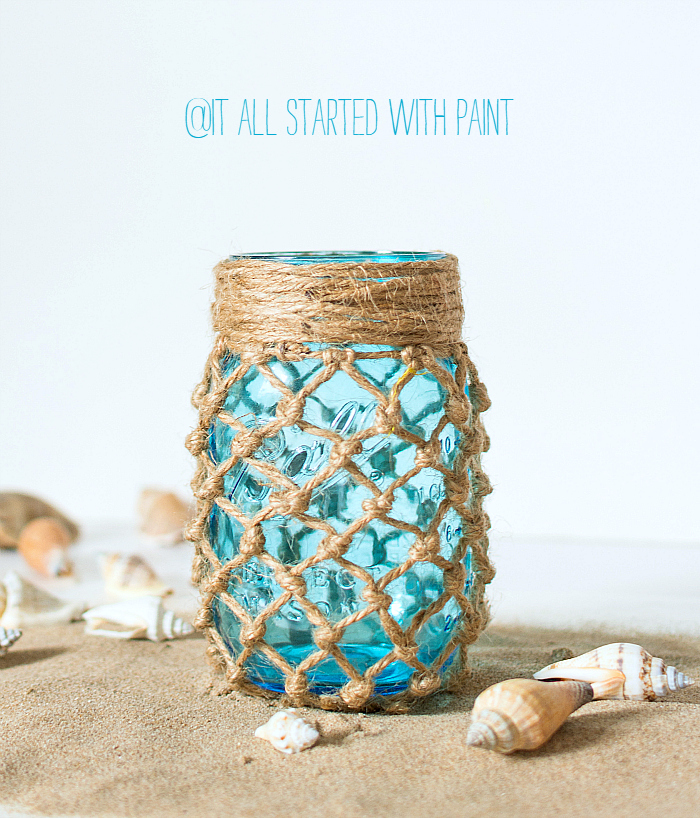 Click Here for My Full Mason Jar Gallery of Projects …