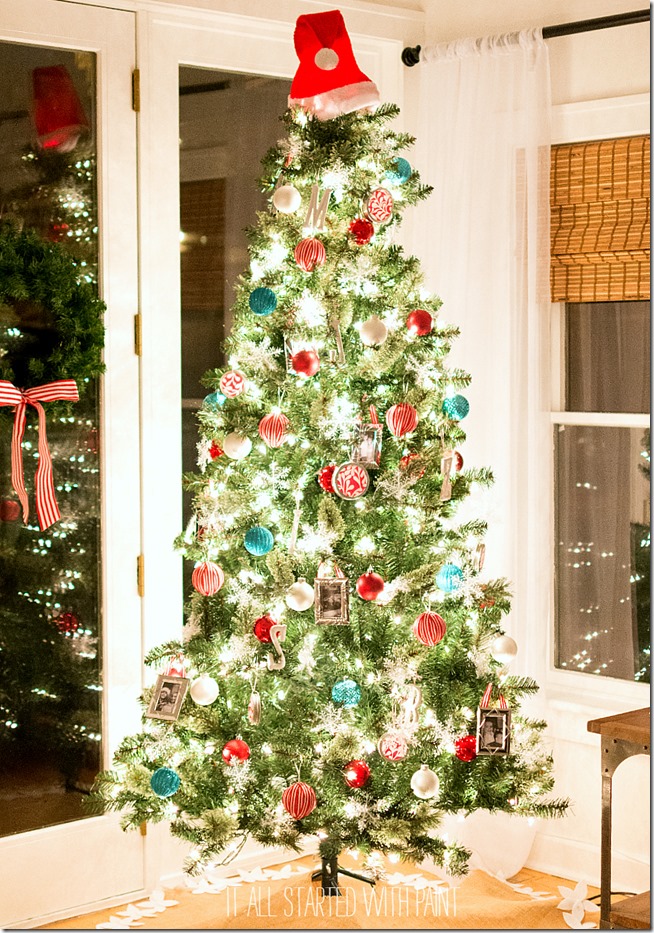 Happy holidays, my friends!
I want to send out a warm greeting on this chilly Chicago Christmas eve morning to thank you all for stopping by here and checking up on me and my home! Your kind comments and emails have filled my heart, make my days so much better …
and have given me the motivation to keep plugging along.
And speaking of plugging along, I'm determined to make 2015 The Year of the Blog.
And what does that mean, you ask?
Well, I plan to post more. With a real schedule. Fingers crossed.
I plan to set real, tangible goals for the blog. Still working on those.
And I plan to improve my photography. Starting with an early-gift-to-me of a new camera (a Nikon 7100) and a new 35 mm lens. I've watched two 20-minute YouTube videos just to learn how to use the dials and set up the settings.
But I'm so excited to start this new chapter. To forge a new path. To embark on this journey. To usher in a new year. To set off on …
coming up with the corniest of phrases to talk about The Year of the Blog …
… when all I should say is:  Bring it on, 2015!
I hope you'll all come along with me on this journey. Follow the path. Read the chapter …
but never, ever drink the Kool-Aid!
😉
Linda
P.S. The camera settings for my first attempt at a bokeh Christmas tree photograph using the new camera and 35 mm lens were taken from this blogger's amazing Christmas tree photo tutorial.
P.P.S. You can find my full 2014 Holiday Home Tour by clicking here …