Mini Mason Jar Stocking Stuffer: Mason Jar Snowman.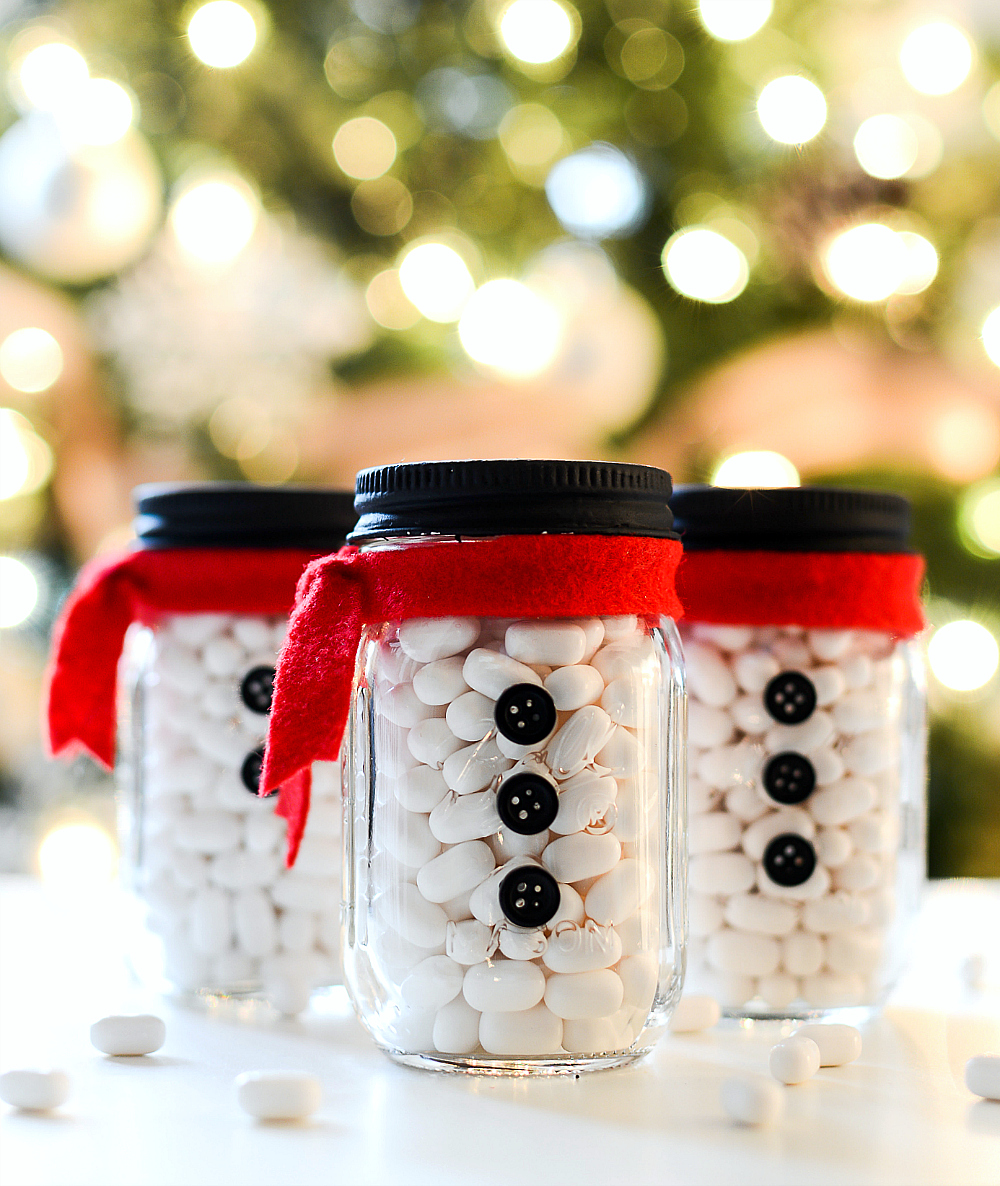 The Christmas stocking.
It may just be my favorite.
Think about it. The Christmas stocking is the equivalent of finding a twenty dollar bill in your coat pocket after being stored away for a long spring, summer, and fall.
Now granted, the opening of the stocking doesn't require a three season wait.
But discovering the stocking after you've burned through the presents under the tree …
and the disappointment that there are no more presents left to open begins to take hold …
is nothing short of magical.
Filling your child-sized heart with hope. Hope that more presents are always around the next corner.
Or stuffed inside the next stocking. 🙂
So here's hoping these mini mason jars stocking stuffers … dressed up as mini snowman and stuffed with candy (or mints) … will fill those stocking stuffer hopeful kids with hope. And joy. 🙂
How to Make a Snowman Mini Mason Jar Stocking Stuffer
Materials
Small Buttons
Red Felt
Black Paint
Paint Brush
Glue
White Candy
Scissors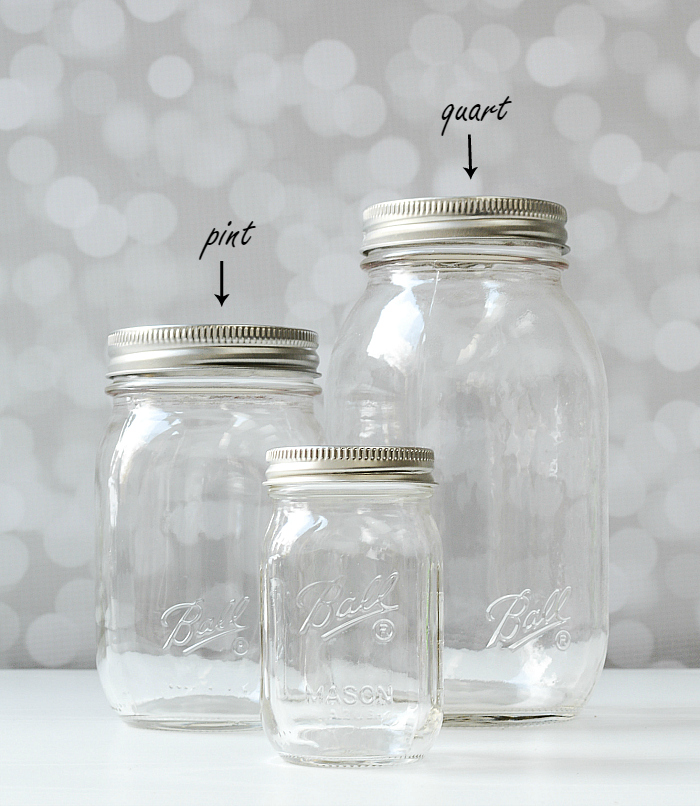 Start with mini mason jars. These jars hold 4 ounces.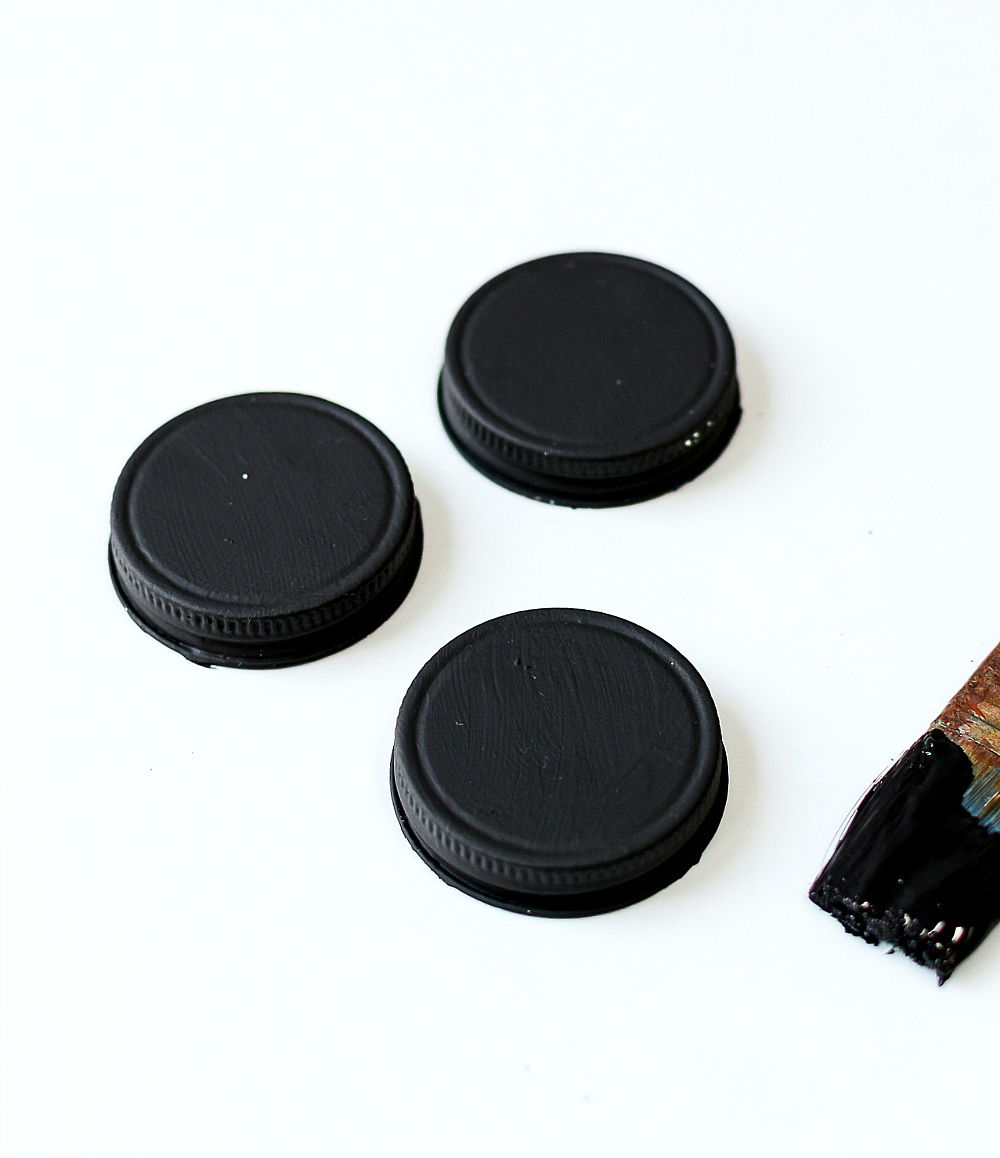 Paint the mini mason jars lids black. Mine took 2 coats. You can also spray paint them.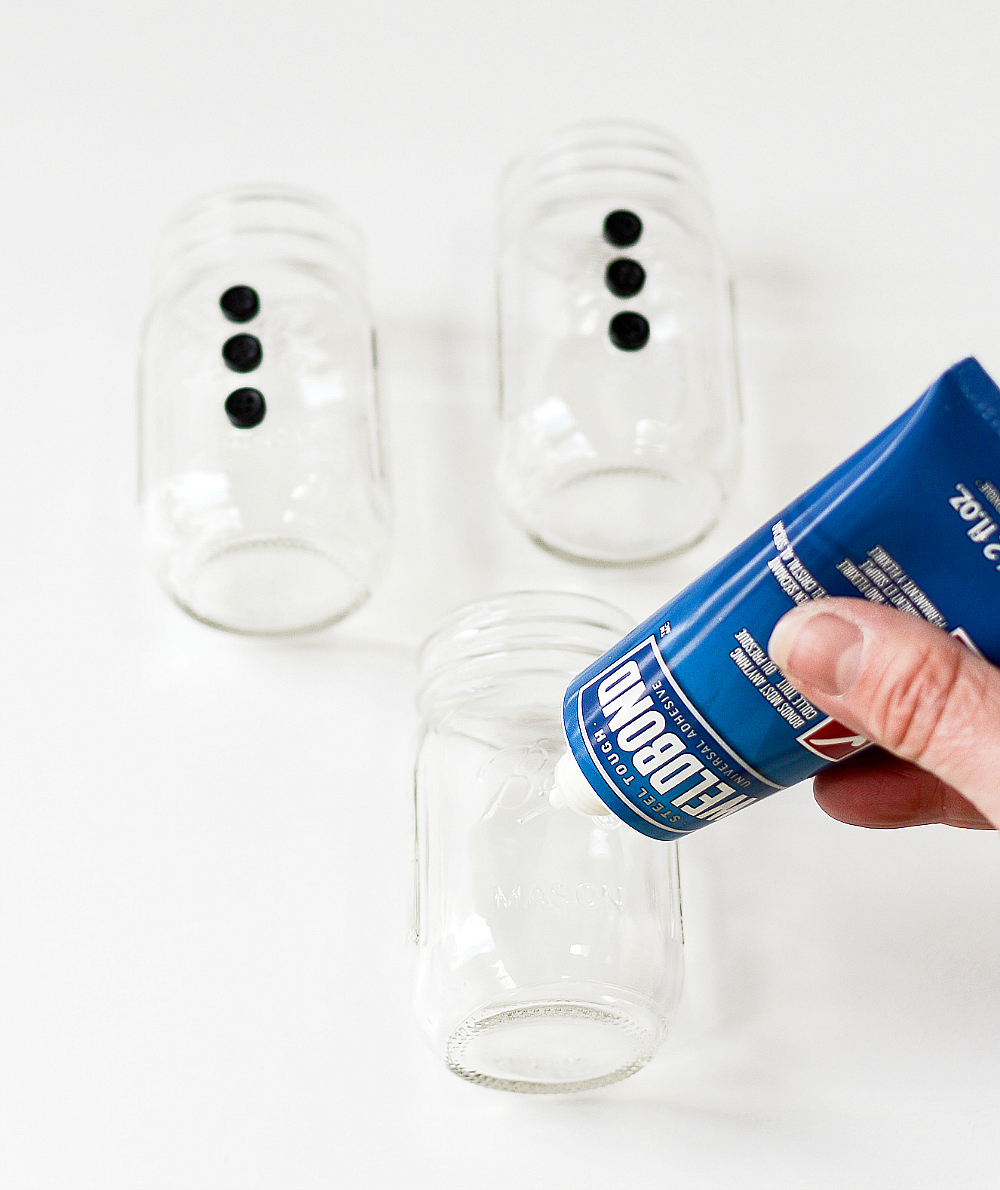 Add three dots of glue to jars for buttons. I used a multi-surface glue that is quick dry, but also offers time to adjust and re-adjust your button placement.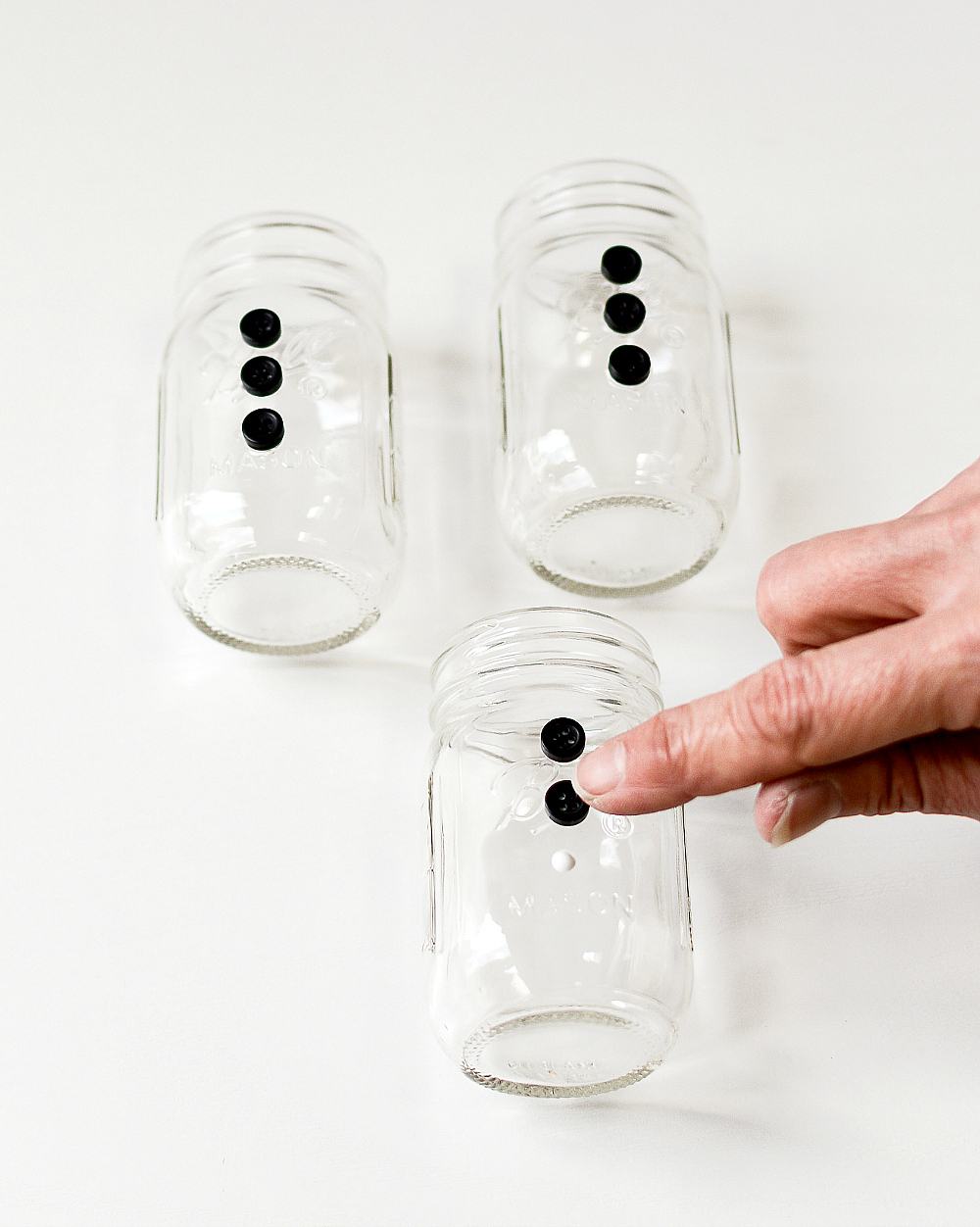 Attach buttons to the jars. I used mini buttons found at the craft store.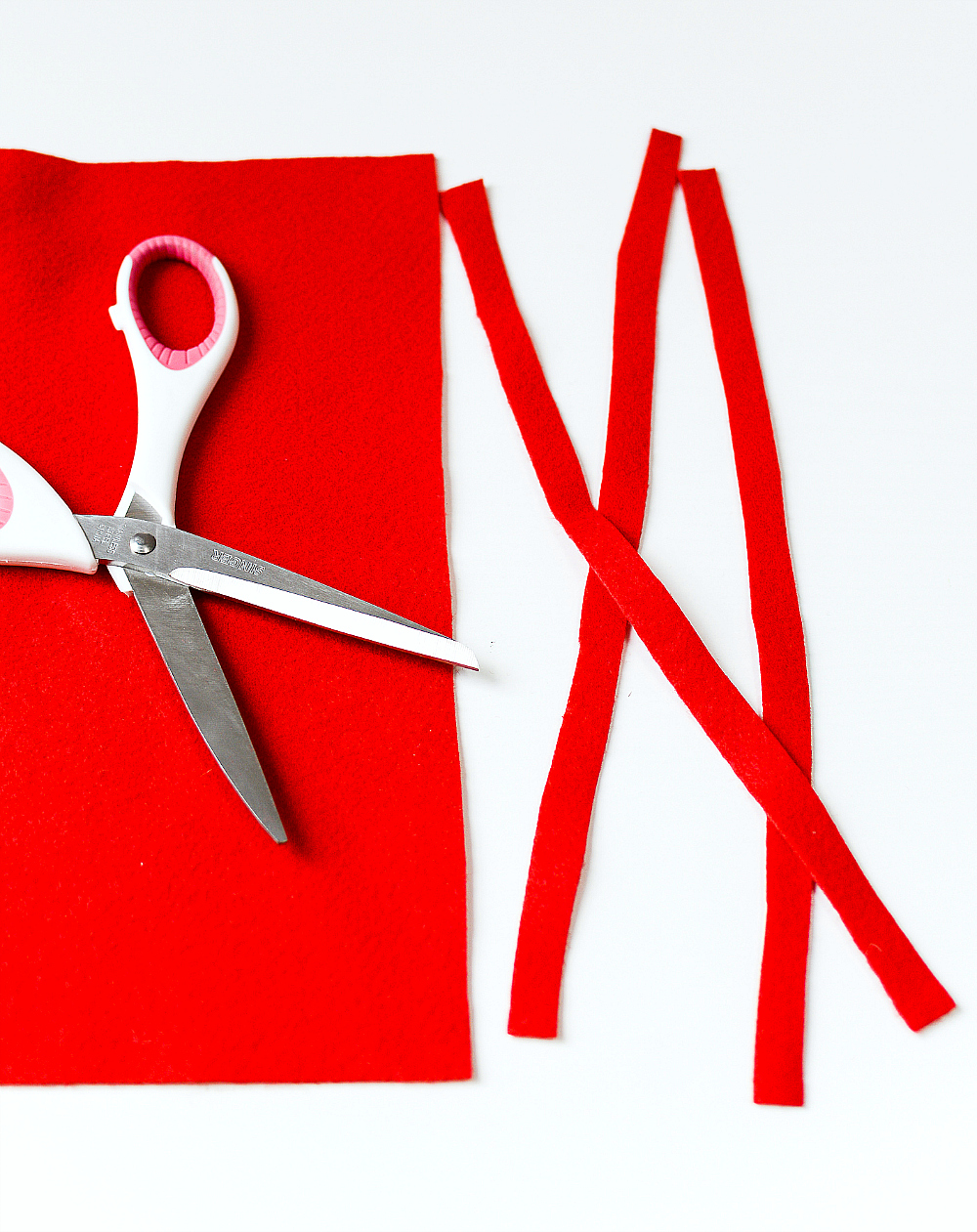 Cut thin strips of red felt for the scarf. My strips measure 1/2″ (width) by 12″ (length).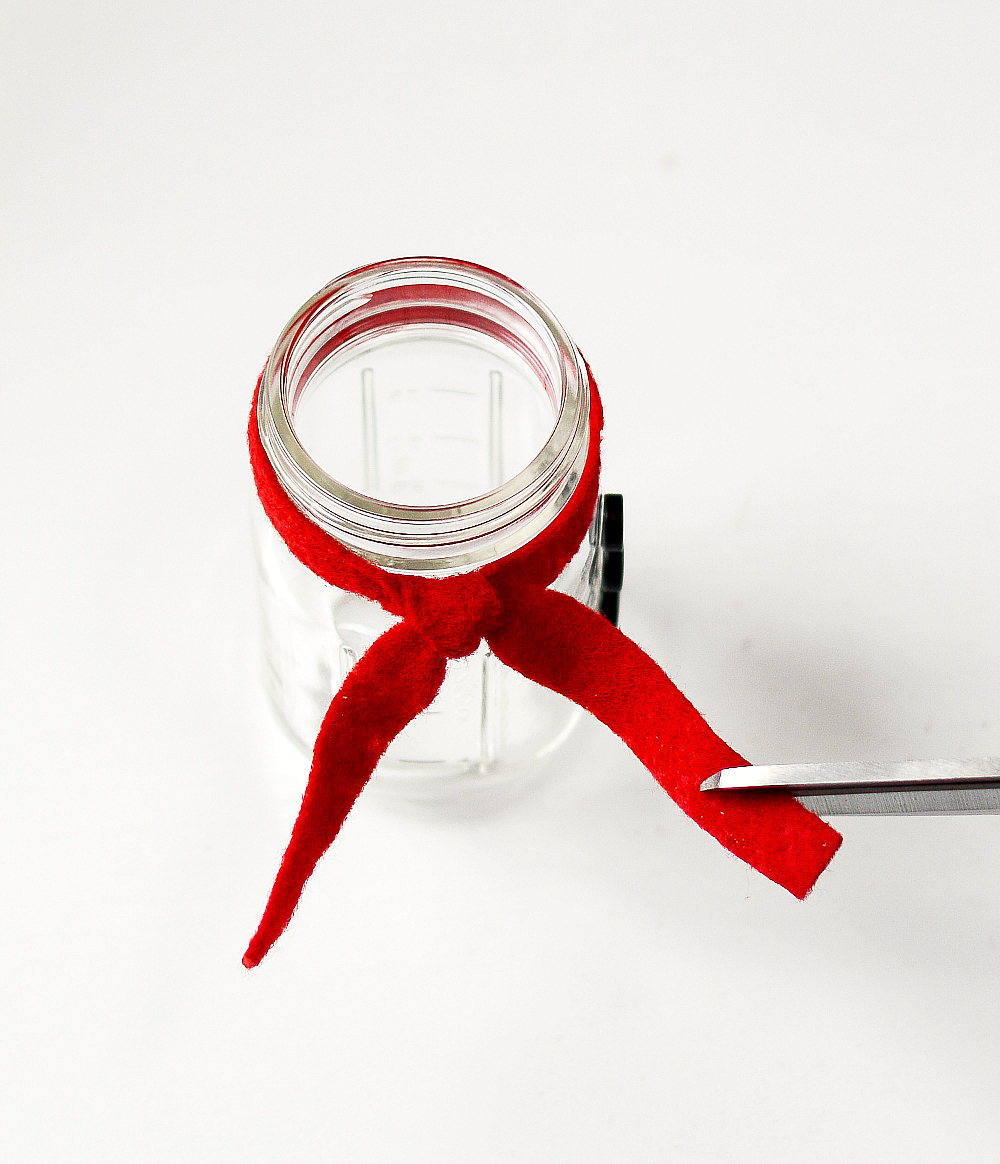 Tie a scarf knot around mason jar (just under lid). Trim edges out to look scarf-like.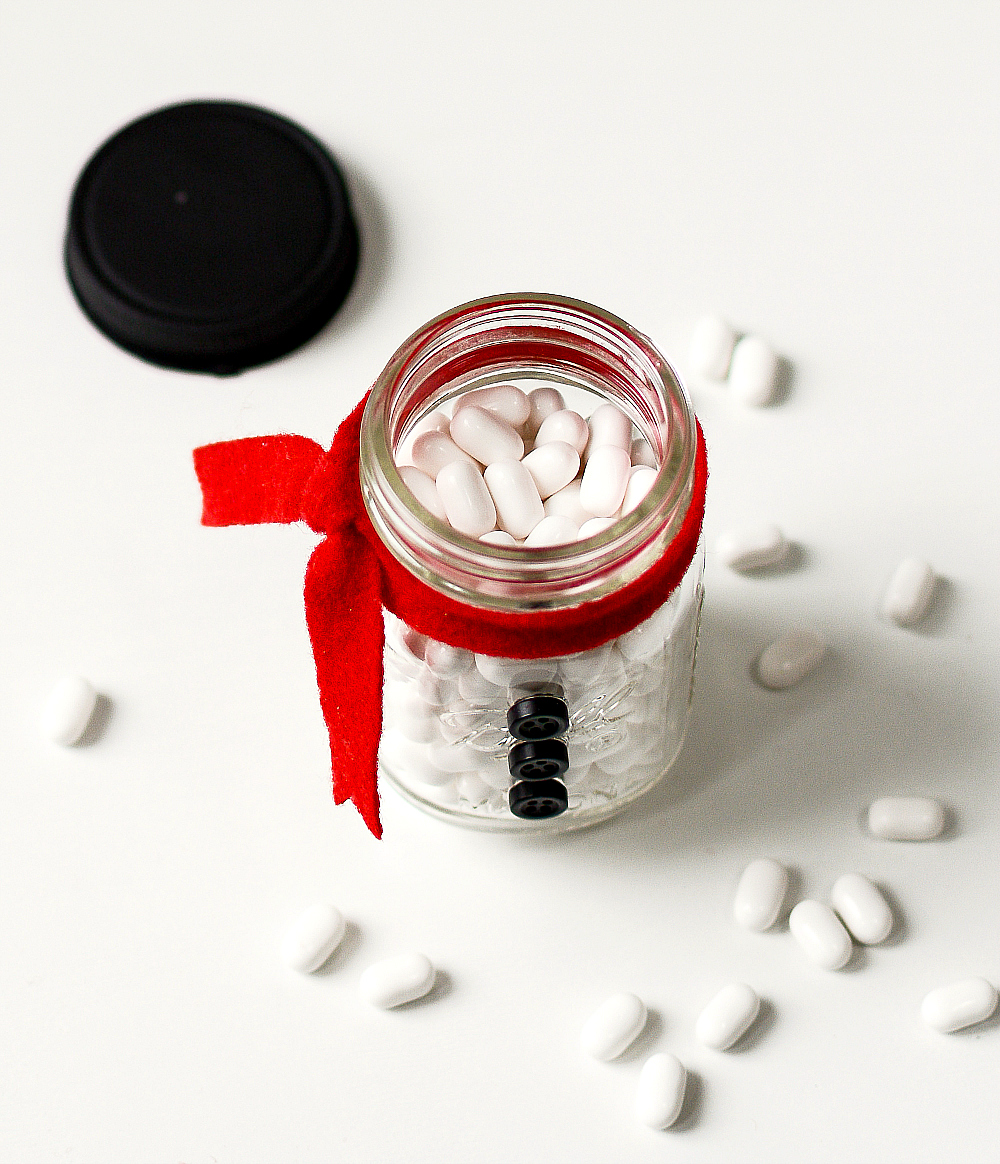 Insert candy of choice into Mini Mason Jar. I chose Tic Tacs. But anything white works.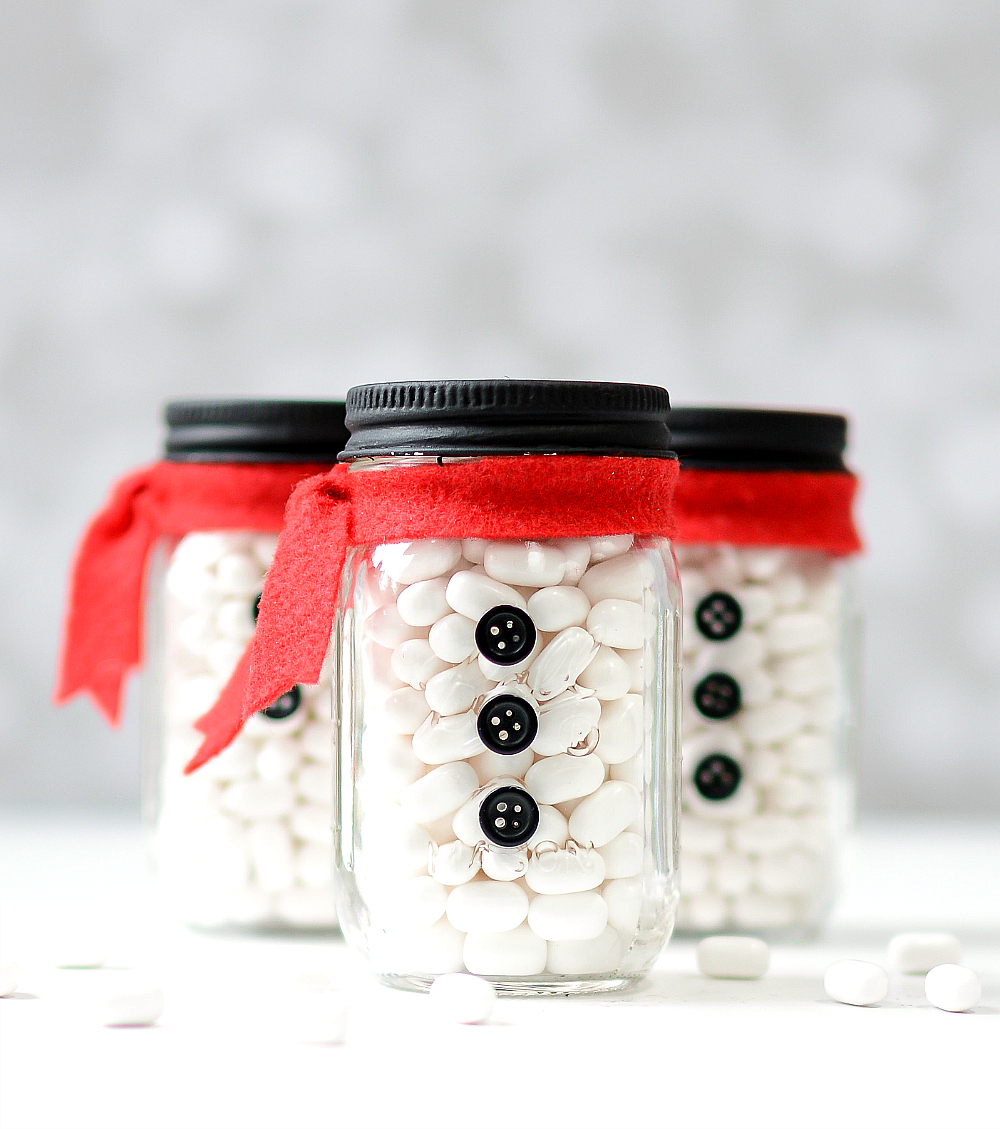 Insert into stocking on Christmas Eve.
Remind kids on Christmas morning to check their stockings. Wait for their delight.
🙂
Pin It!

P.S. Ball canning is offering a $3 off holiday coupon on the purchase of mason jars. Just click here to print out your coupon.
Today's post is a sponsored post brought to you by Ball Canning. However, any and all opinions about Ball Canning and these amazing Mini Mason Jars are 100% my own.
You Might Also Like:
Christmas Tree Mason Jar Votives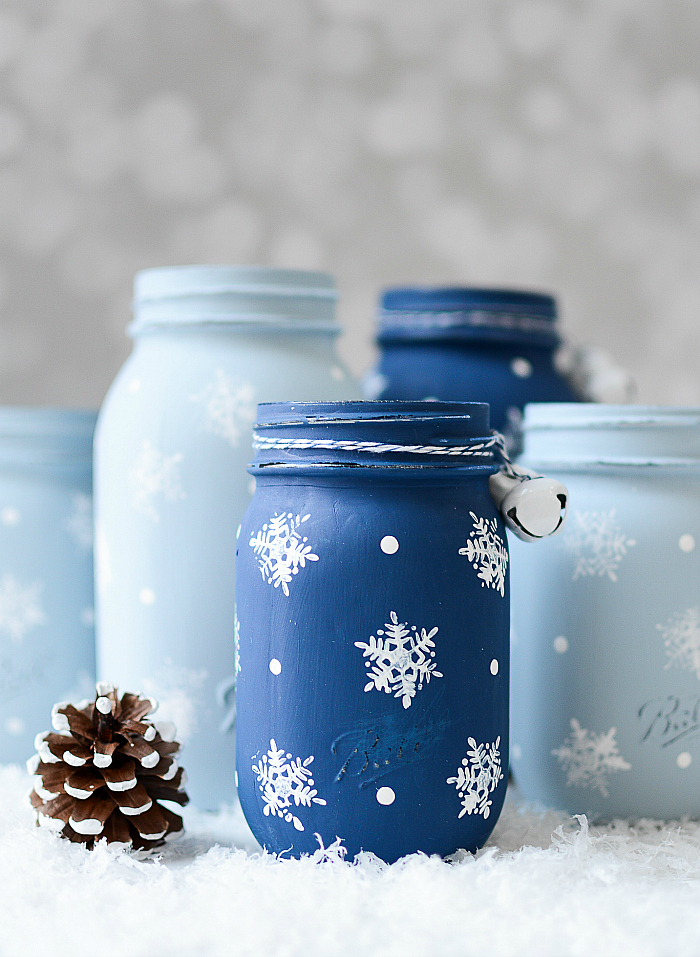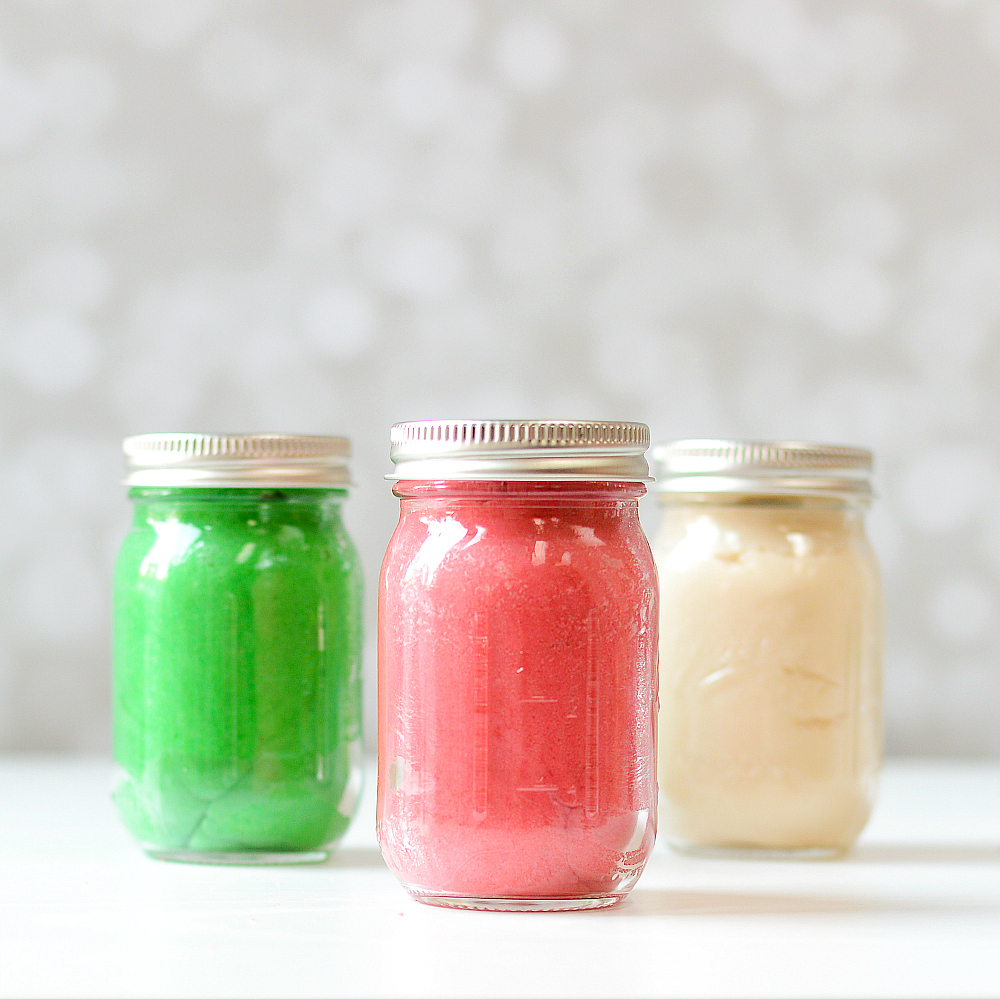 Mini Mason Jar Stocking Stuffer
Sharing: