Neutral and Gray Living Room Makeover – Sherwin Williams Agreeable Gray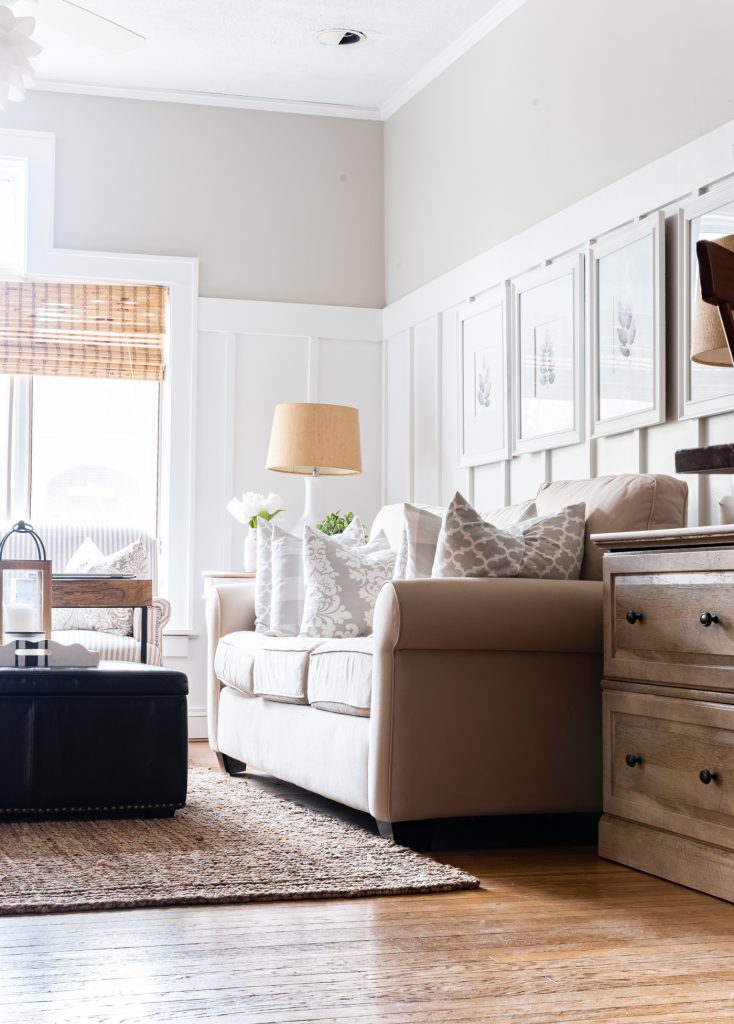 Back in November I volunteered to host Thanksgiving dinner. We were a smaller(ish) crowd than usual. Now grown nieces and nephews were traveling out of state to spend the holiday with their own extended families.
It had been years since I've hosted any formal gathering at our space-challenged home.
Needless to say, I was a bit rusty.
But in the middle of it all, I decided to add a little mayhem to the madness …
and completely redecorate our living and dining rooms before that Thanksgiving feast.
That's something a sane person does. Right?
But to be honest, I've been threatening a makeover of these spaces for months.
Okay, more like a year.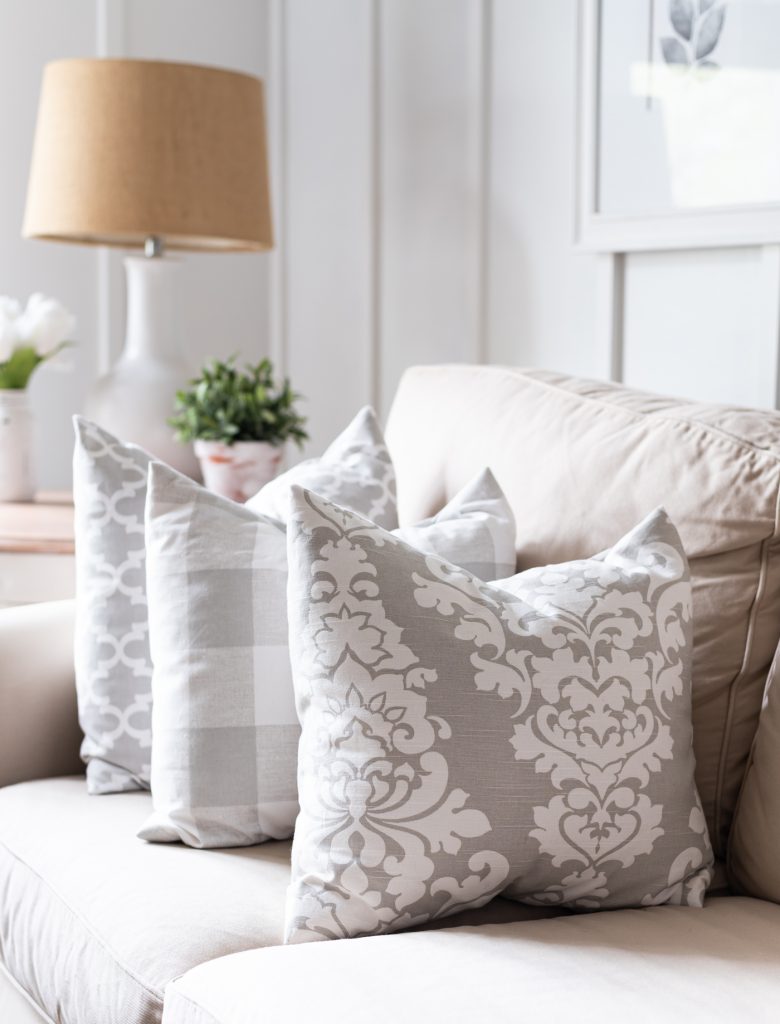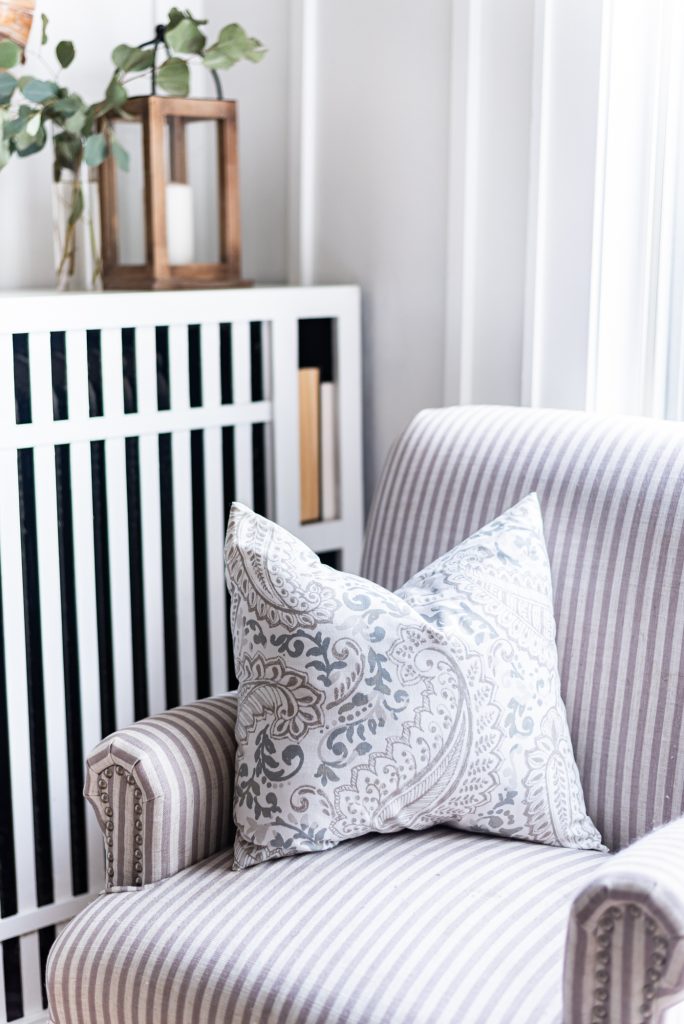 I actually bought this fabric in February 2018 from this Etsy shop. And then I just waited and waited and waited for …
I'm not sure.
I definitely needed a push.
To be honest, I work best with a deadline. And hosting Thanksgiving seemed a very logical deadline. And much-need push.
My husband and kids, on the other hand, thought it was completely illogical. And perhaps a bit insane … 😉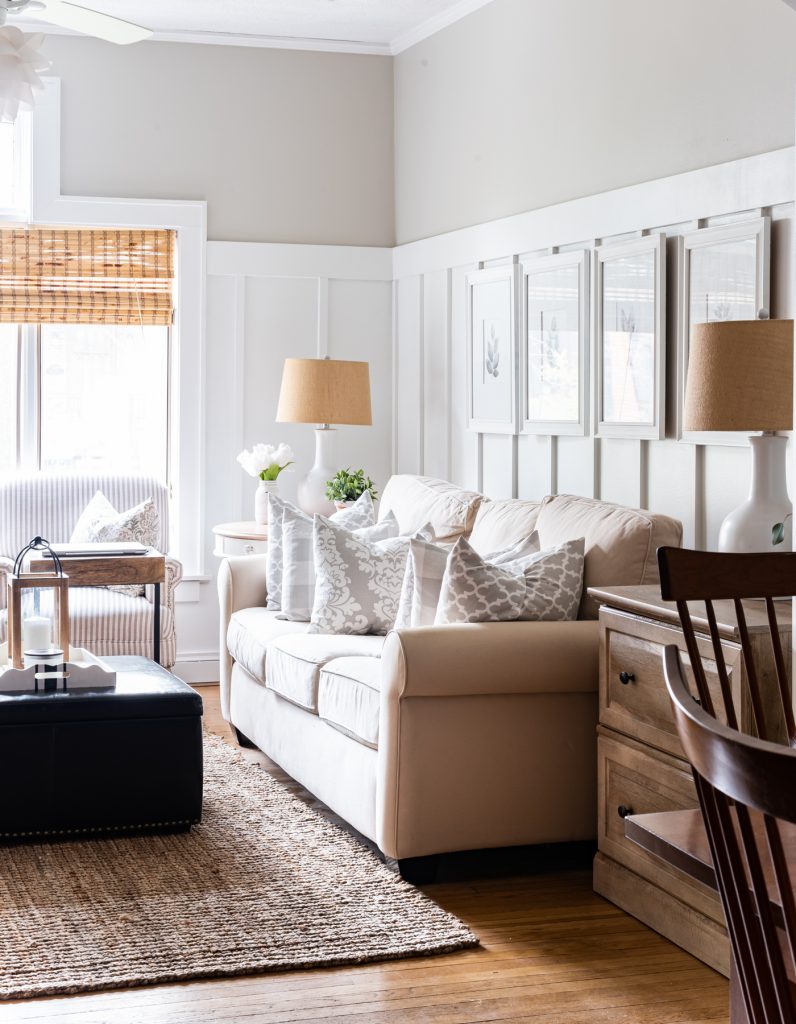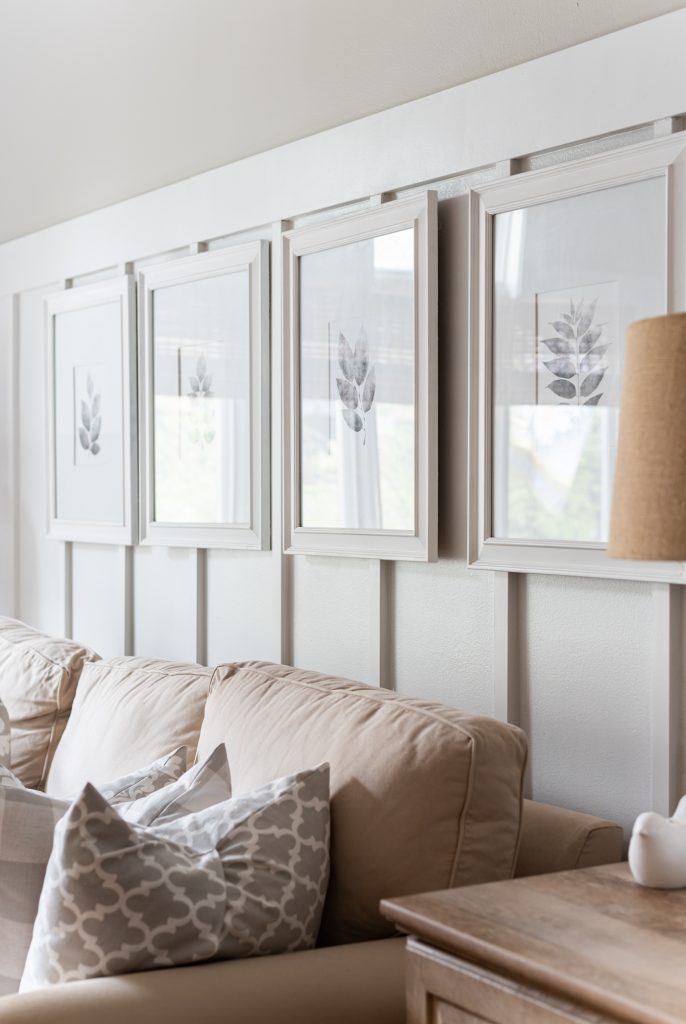 And these prints? These black and white botanical prints from this Etsy shop?
Yeah, I had been hanging to to them for close to a year as well.
The big question, though, was wall color.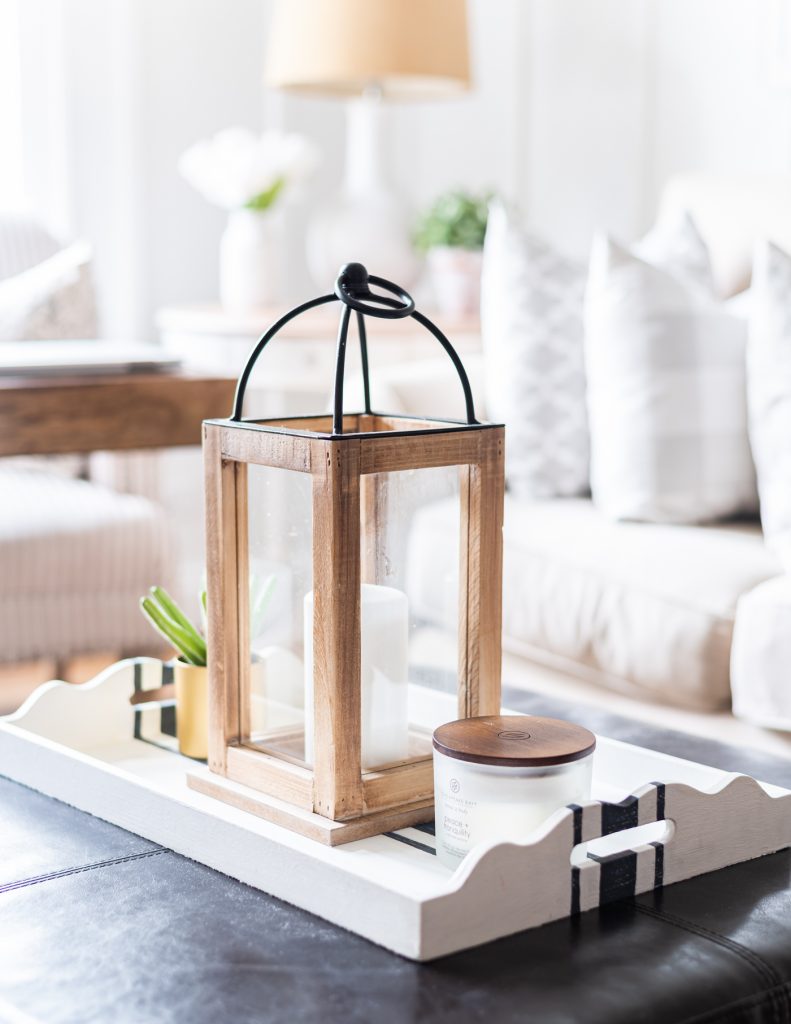 I had paint chips of grays that I shuffled and reshuffled for a year.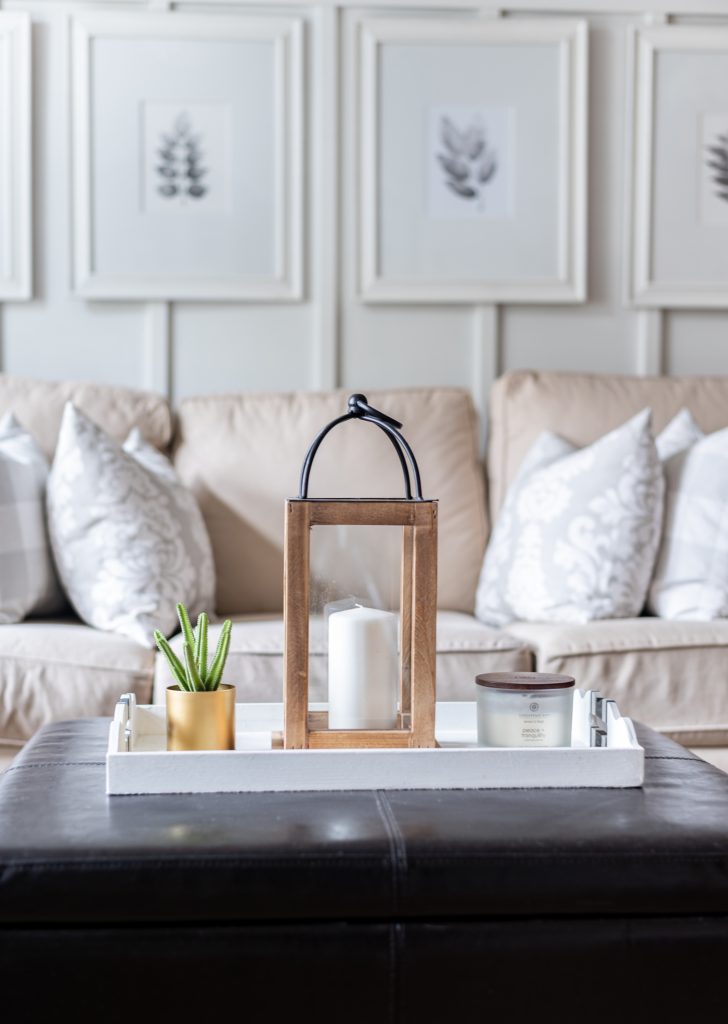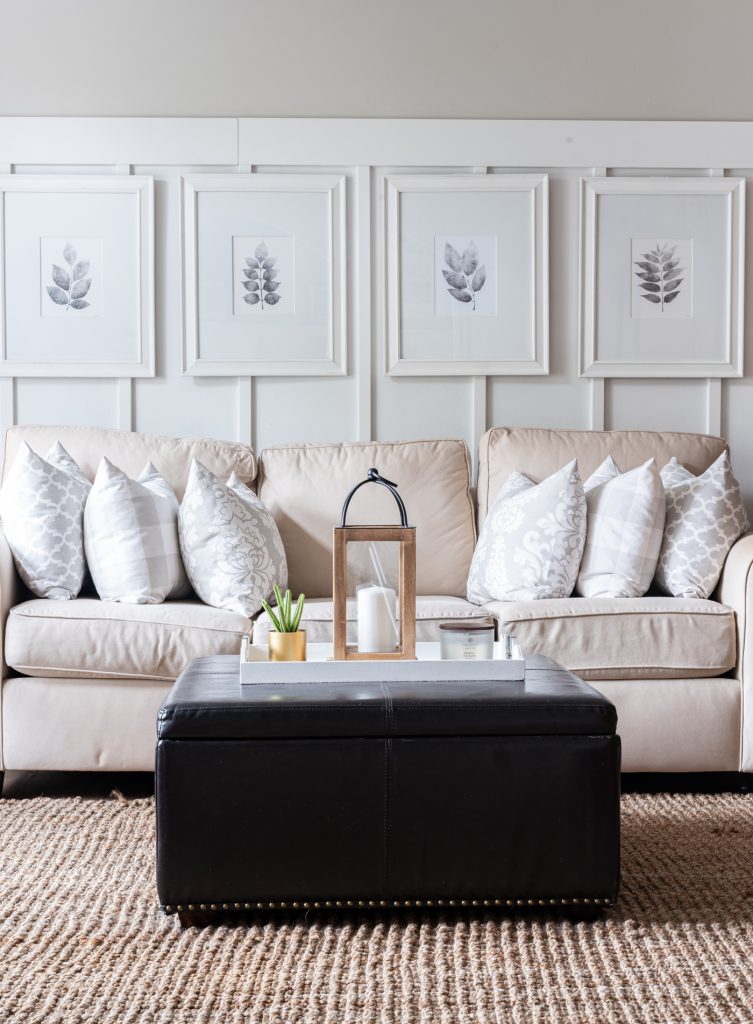 I wanted something not to dark … not too light. Not too blue. Not too green. Not too purple.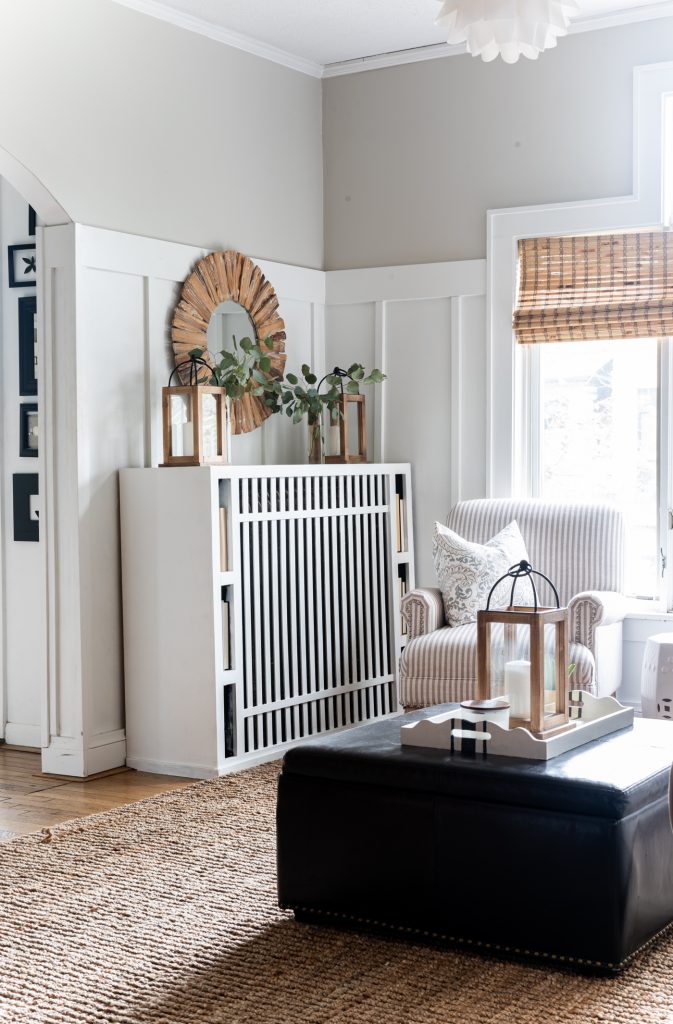 Gray is tough!
And I was working with a self-imposed ridiculously short deadline, so there was no time for a do over.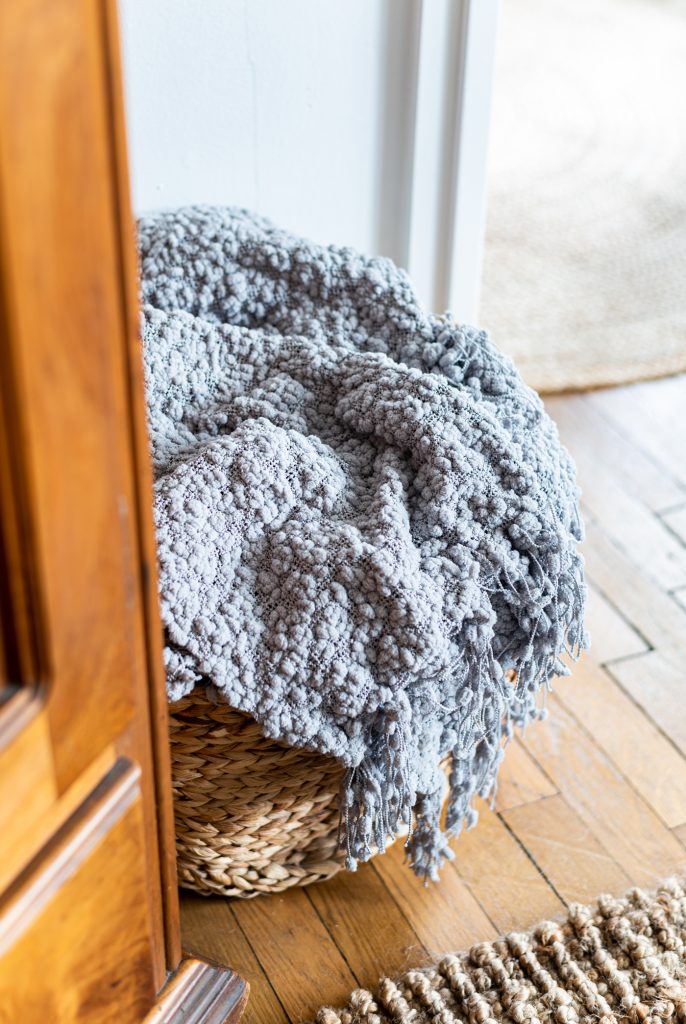 In the end, I picked Sherwin Williams Agreeable Gray.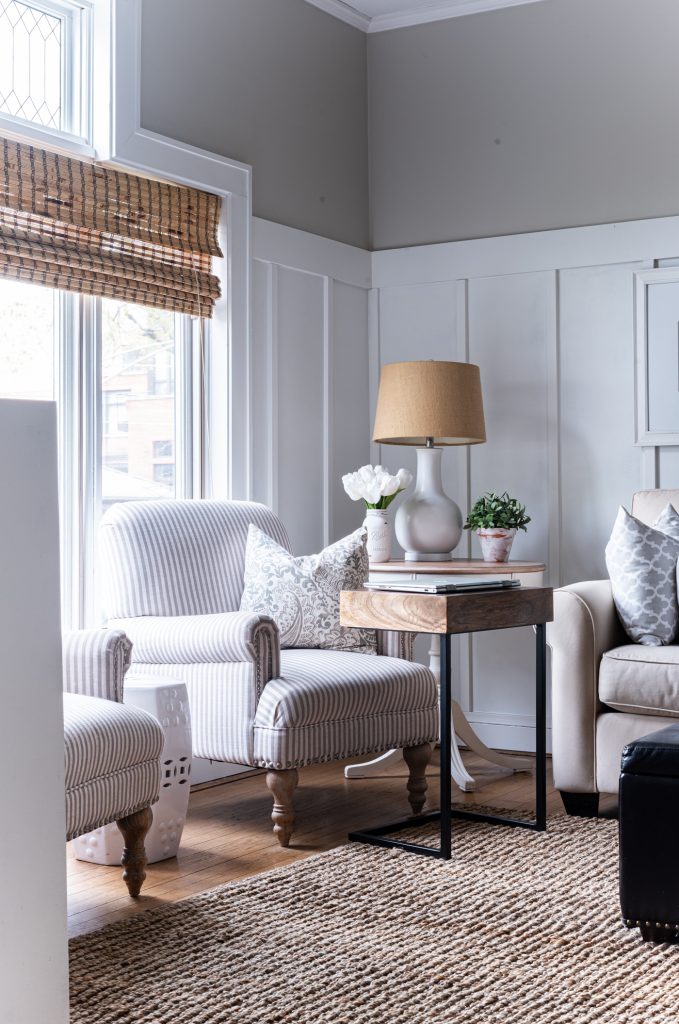 Which is actually a lighter shade and a bit warmer than in the picture above. (See the first picture on this post for a more accurate shade).
It's definitely more of a greige gray with warmer undertones.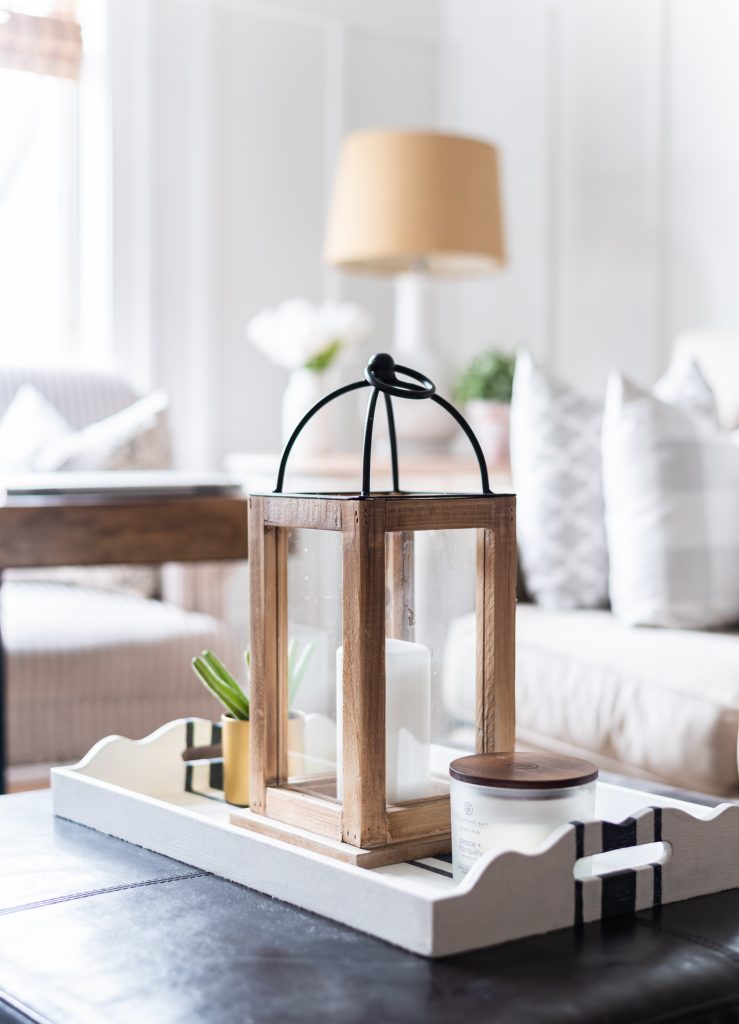 Oh, and I forgot to mention the walls were previously painted a very dark navy (Sherwin Williams Naval) …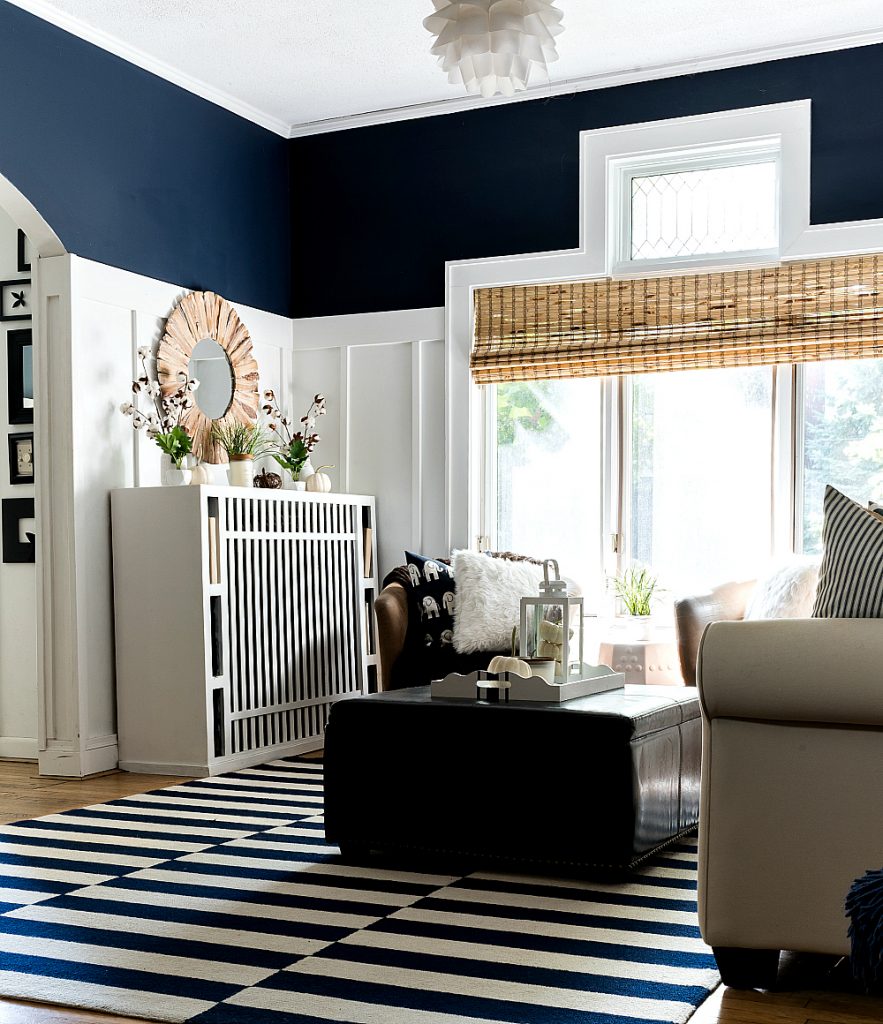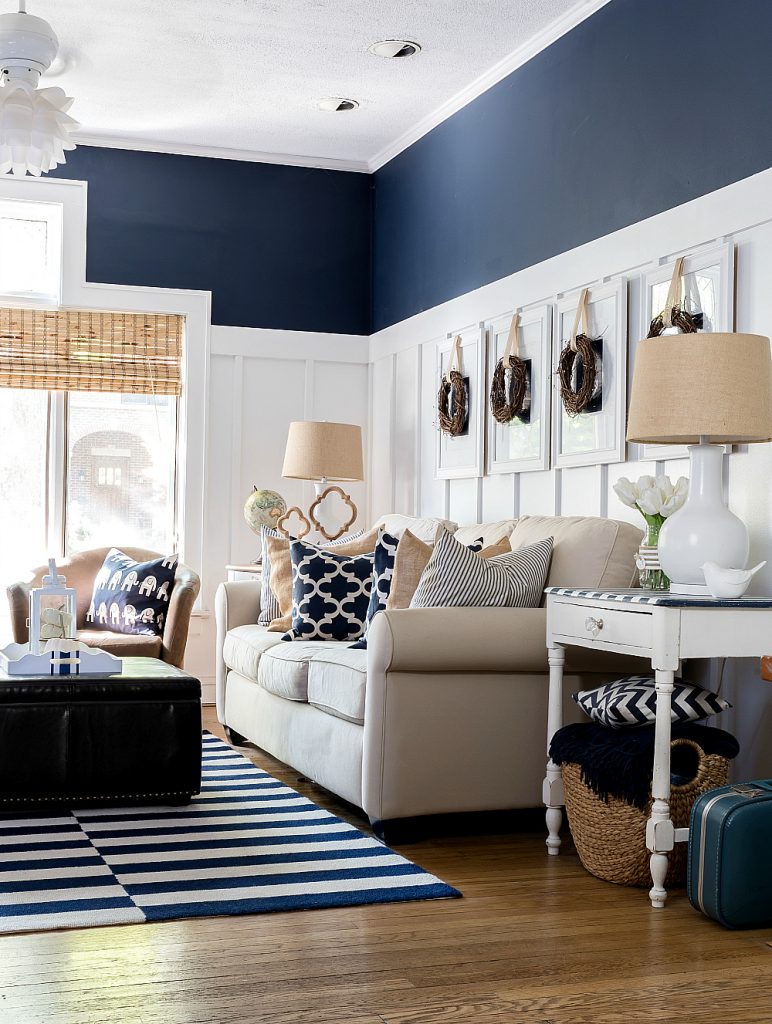 You can see more of my navy & white living room at this link …
Remember?
So before I even opened up my can of Agreeable Gray, I had to reach for the primer.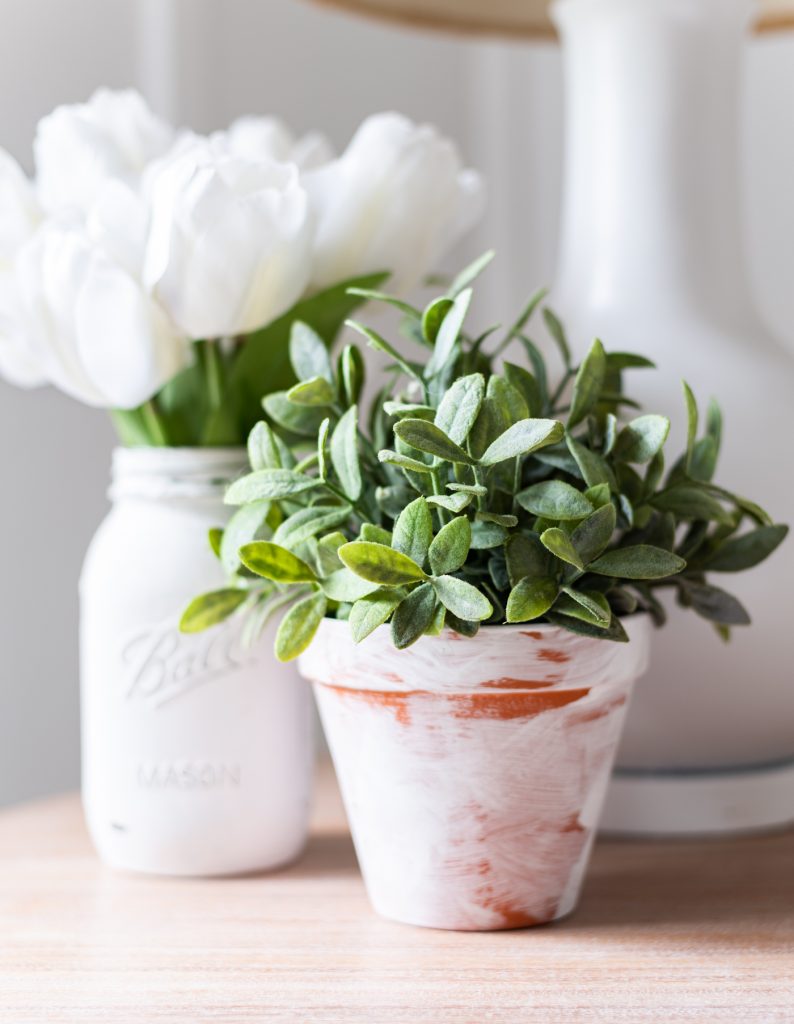 Followed by two coats of gray.
Sigh.
It was done in the nick of time.
And, as much as I loved my foray into the dark side with navy …
I'm really happy with how much lighter and brighter the living and dining rooms are!
You Might Also Like: