Fall Front Porch with Pumpkins and Mums – Chicago Front Porch for Halloween.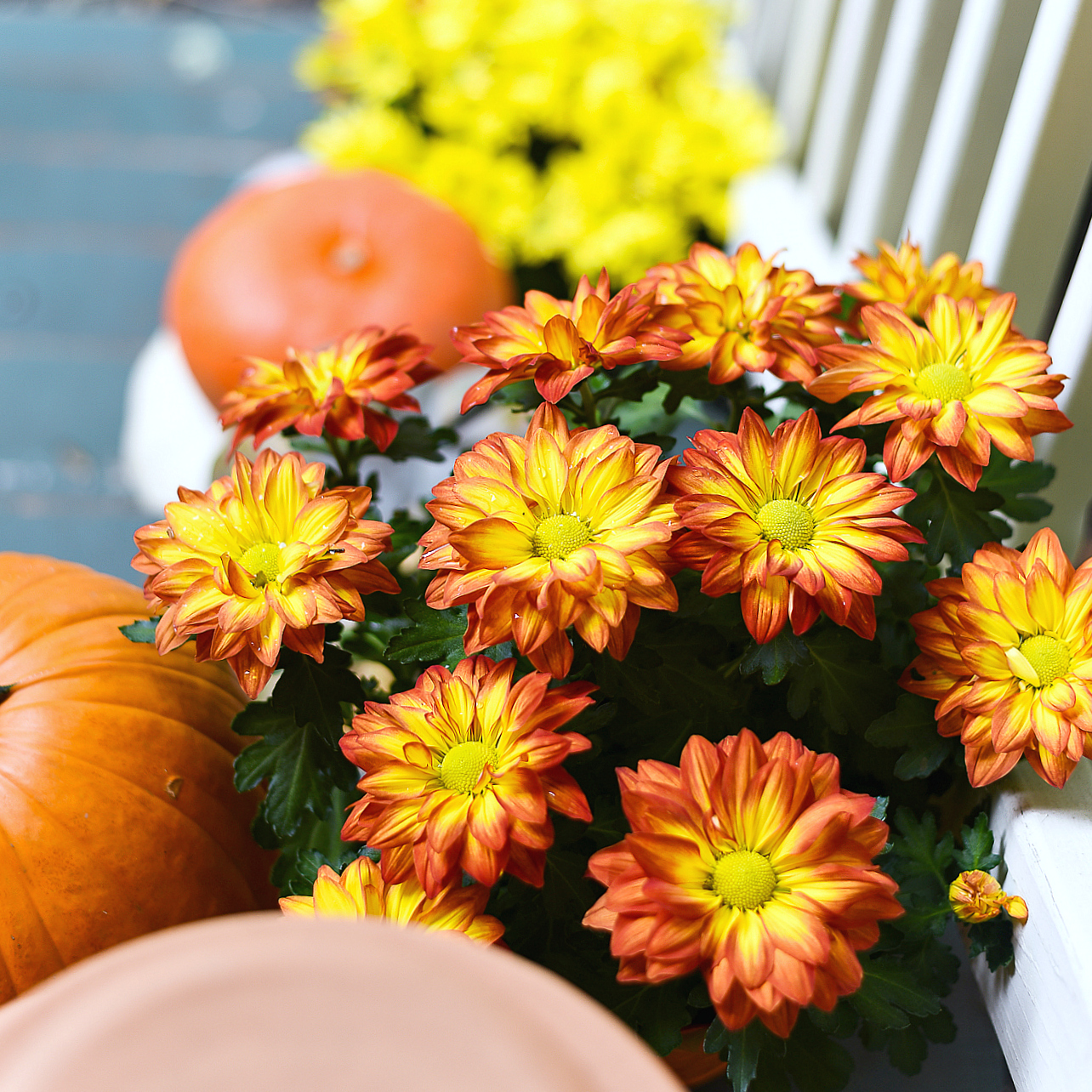 It's the first Saturday of the month and you know what that means …
okay, so you probably don't know what that means since it's only the second month I'm participating in this blog hop.
But for future months it means it's time to for me and some of my blogging friends to get all warm and fuzzy for the upcoming month by sharing … well … things that make us warm and fuzzy about the upcoming month! It's part of a Cozy Living series organized by the fabulous Jennifer at Town & Country Living. You'll find the links to my fellow Cozy Living bloggers at the end of the post.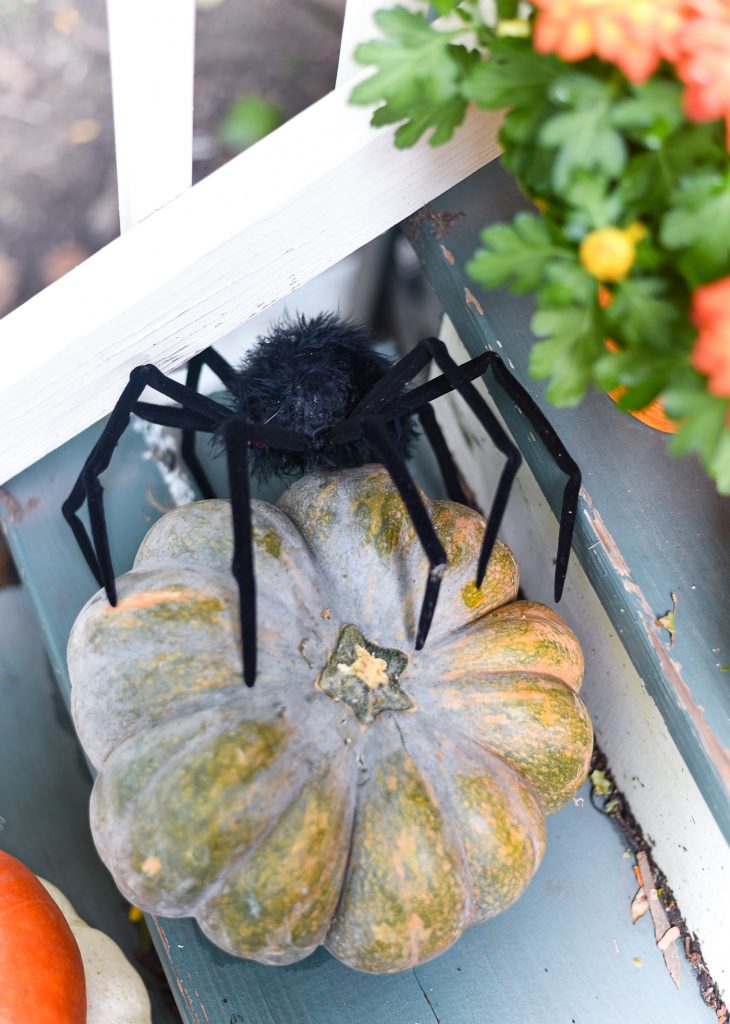 There are some years when October is right up there as one of my favorite months of the year: those years when October delivers the most amazing Indian Summer. Perfect crisp-but-not-too-cold temperatures requiring only a light jacket or sweater or hoodie. A month when you can swing open the windows and let all that fresh (city of Chicago) air inside!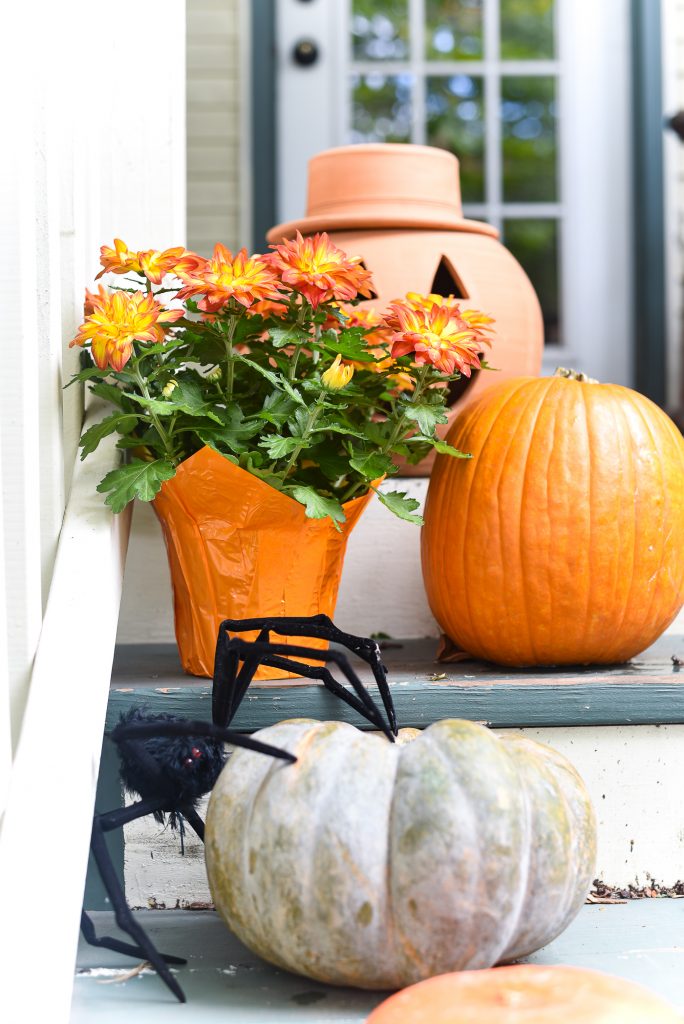 And then there are the years when October does me wrong. When it's day after day of gray skies and rain. When light coats and sweaters are covered by heavier waterproof jackets and rain boots.
But either way … whichever October decides to show up … my all time favorite part of this month is dressing up the front porch for Halloween!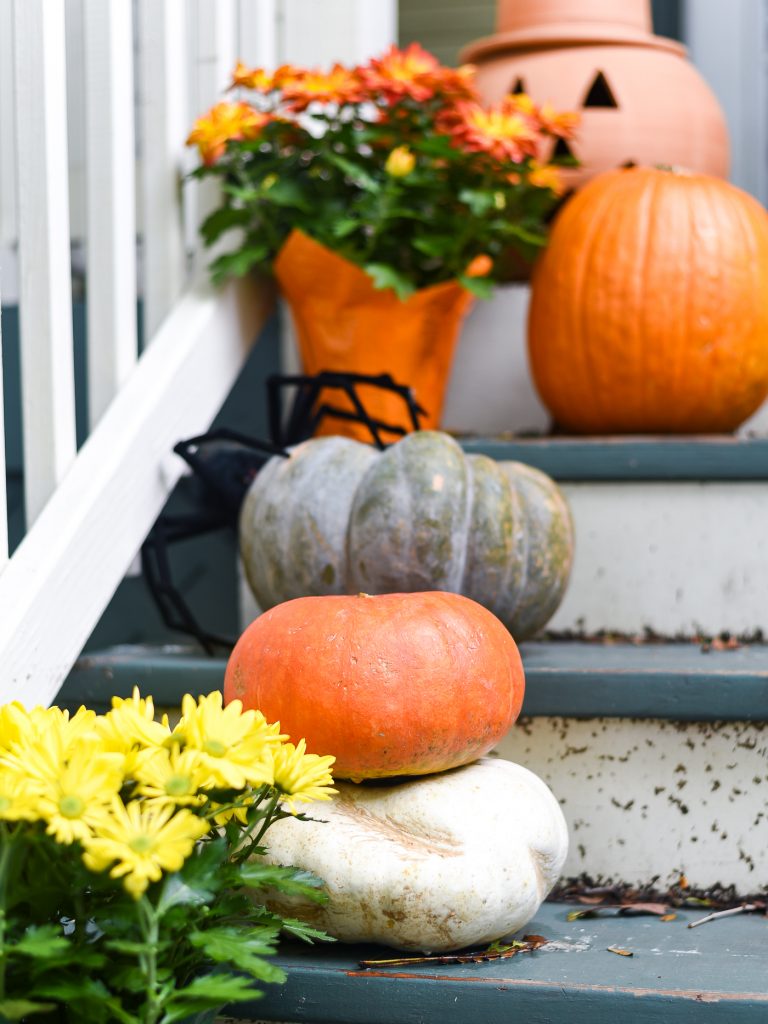 And I gotta tell you, Chicagoans takes dressing up their front porches for Halloween super seriously.
Olympic level serious.
Some with much bigger displays than any Christmas lights show.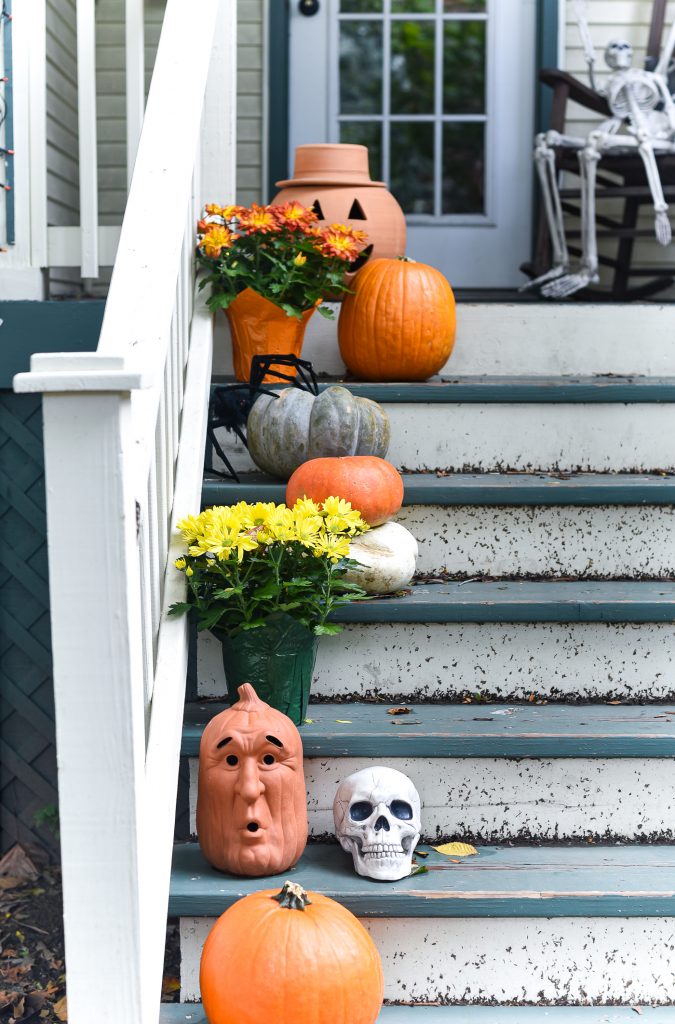 Some go super, duper spooky.
Some go super, duper cutsie.
And some (like me) some try to strike a balance in-between.
I've changed things up over the years (though the mums & pumpkins combo on the steps has pretty much remained a staple). Like back in 2012 when I had bats flying across the door.
More recently, at my daughter's insistence — I'm thinking she's siding with the super duper spooky folks — we've recently added some skeletons to the mix.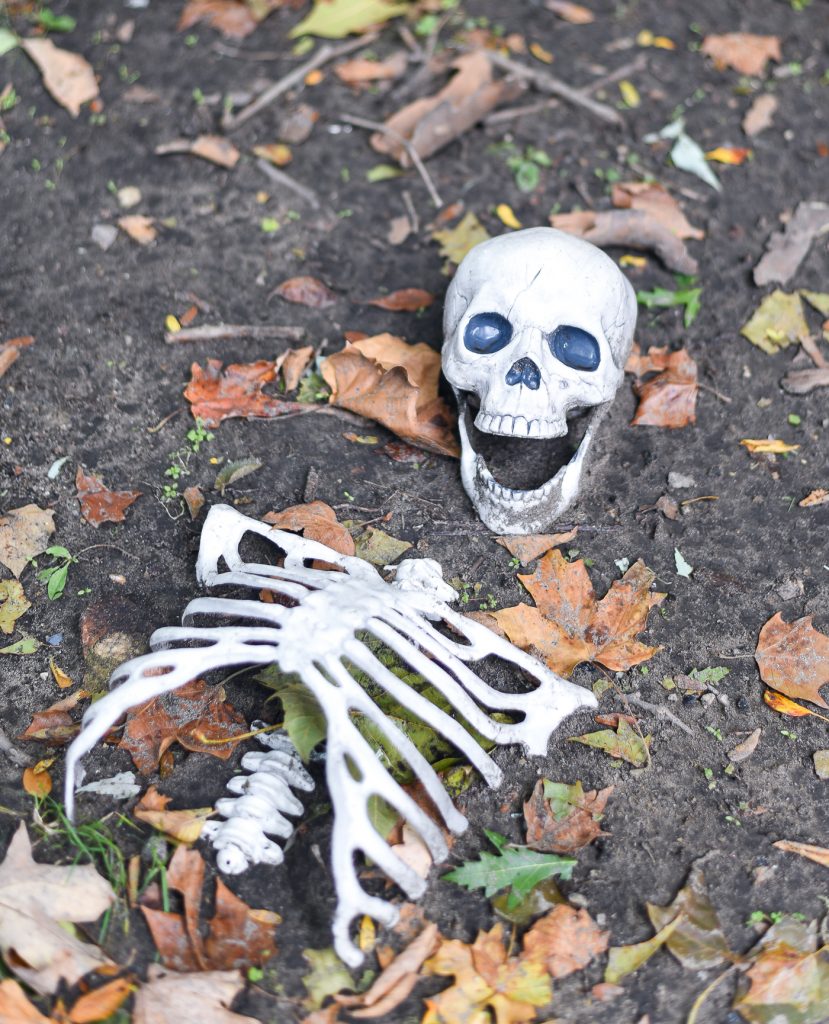 Our front yard was pure dirt last October (thankfully there is some nice lush grown-from-seed grass out there now). But last year we placed the bones in the yard, and after a few heavy rainfalls, the skeleton looked like it was just unearthed …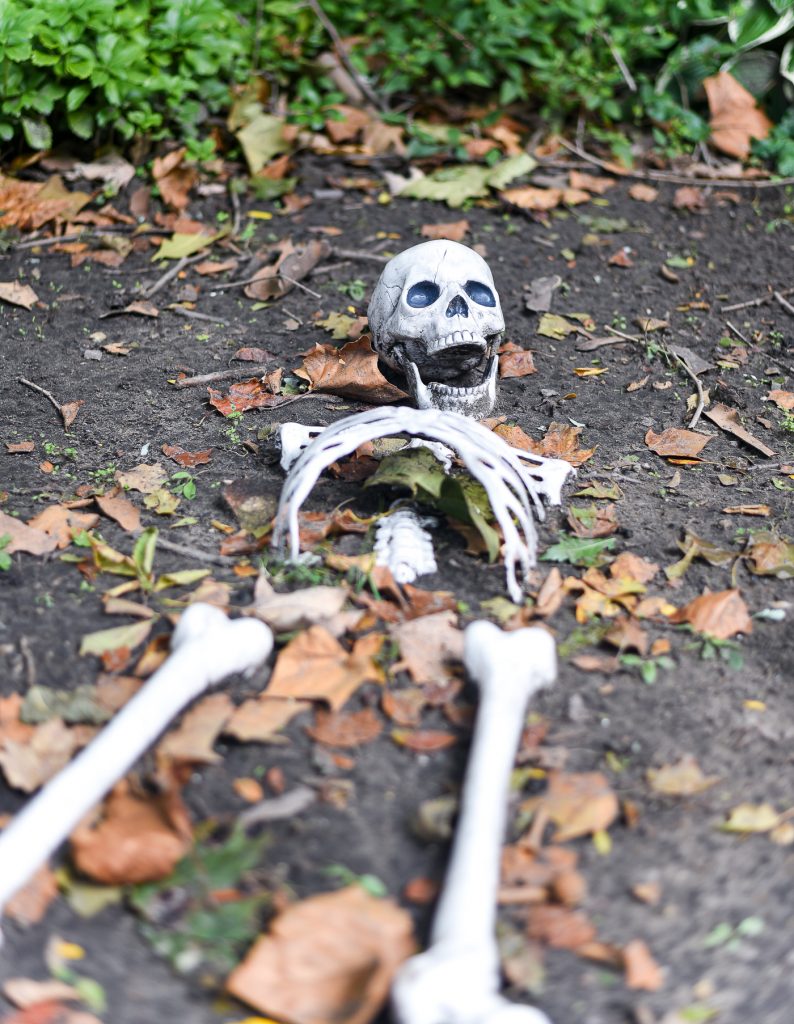 and ready for an episode of Bones! 🙂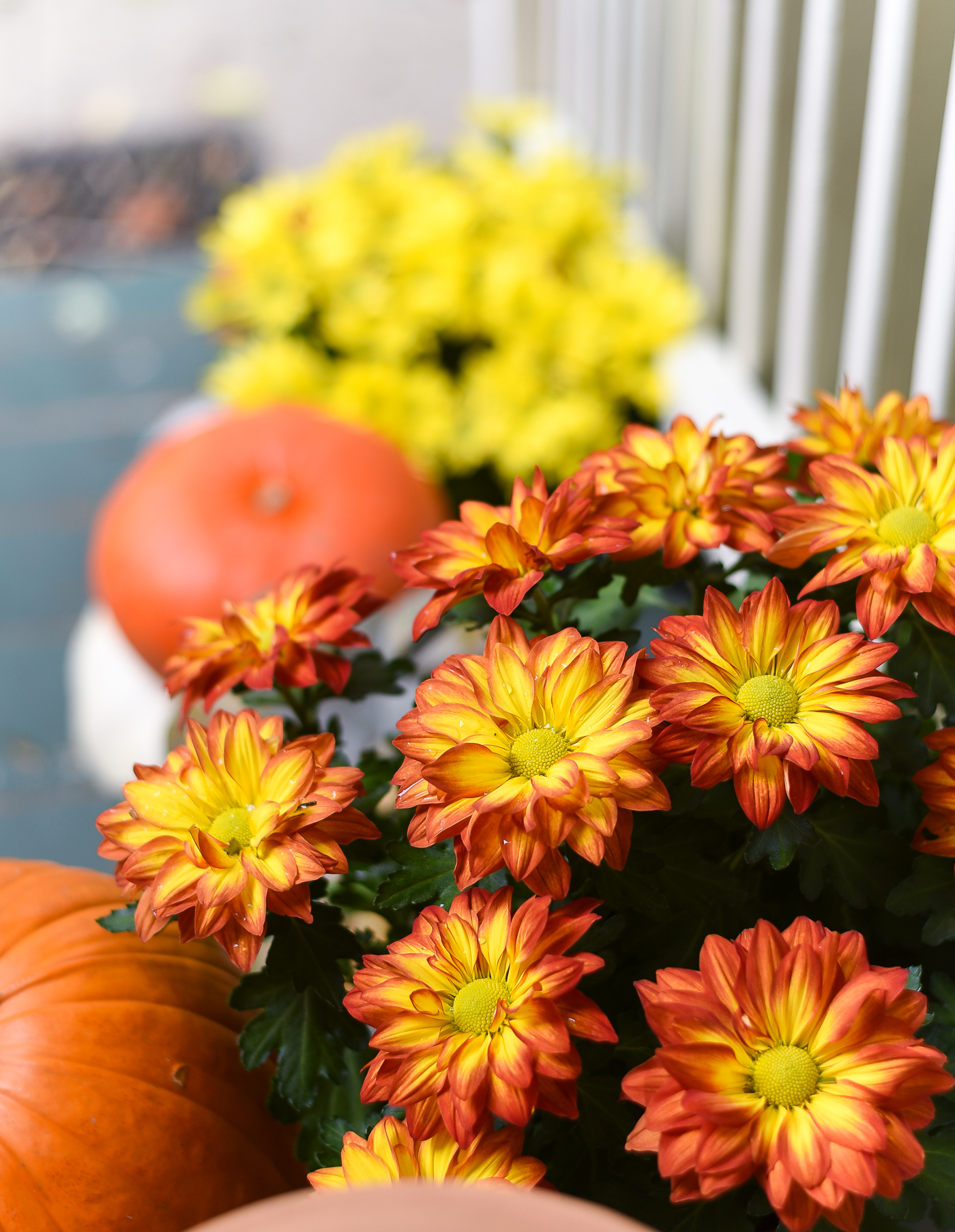 Be sure to visit my Cozy Living blogging friends to find out what gives them the warm and fuzzies in October!
Duke Manor Farm / Creative Cain Cabin / Sincerely Marie Designs / Town and Country Living
Vinyet Etc. / Finding Silver Pennies / Hymns and Verses / It All Started with Paint