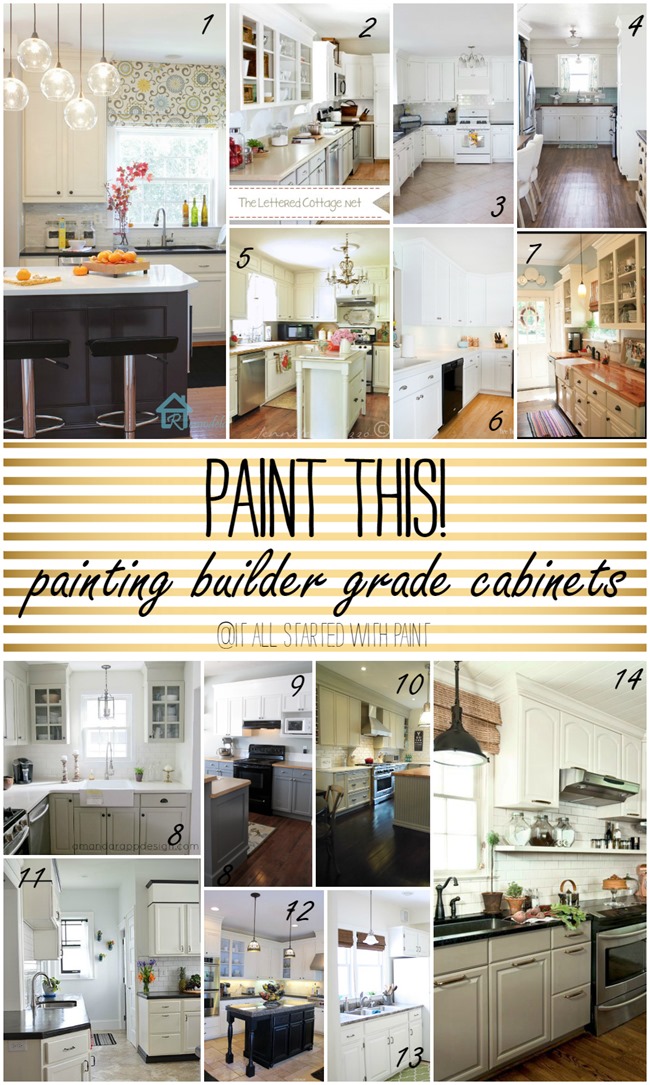 1. Remodelando la Casa  |  2. The Lettered Cottage  | 3. Better After  | 4. Fisherman's Wife Furniture  | 5. Jennifer Rizzo  |  6. Two Twenty One  |  7. Skies of Parchment  |  8. Amanda Rapp Design  |  9. Danielle Oakey Interiors  |  10. Chris Kauffman  |  11. Sarah's Big Idea  |  12. My Uncommon Slice of Suburbia  |  13. Create  |  14. Anne Turner Carroll's Kitchen on Apartment Therapy
There are winners …
… and there are losers.
I've always been a loser.
And I don't mean the finger-forming-an-L-on-the-forehead kind of loser.
I mean the I've-never-won-anything loser.
And when I say anything, I mean raffles and giveaways and lotteries.
Games of chance.
It seems the universe has been working against me. Or perhaps the universe was working in favor of others?
I think we all know at least one of  those winner people. Year after year their name is drawn from the hat at the office Christmas party. When they throw their business card into the bowl at the restaurant to win a free lunch, you just know they'll be lunching for free …
But me?
I never win.
But I never stopped dreaming about the win. And the possibilities about how I would live large once I won the lottery. Or the HGTV Dream Home. Or Ellen's 12 Days of Christmas.
But I think  … I think …my luck may be turning around.
I'm edging closer to the winner's circle.
Let's hope I'm not jinxing my winning streak with this post!
Last month, I won a Holiday Tablescape giveaway on my friend Laura's blog. Some really cool dishware.
Then this week I received an email from my friend Debbie at Refresh Restyle. Turns out I won her giveaway too! This time for a HomeRight paint sprayer! Okay, technically I won the runner-up prize.
But that's better than being a loser.

The timing of this win could not be more perfect, because I'm gearing up to redo the kitchen. Again. And the thought of hand brushing all those cabinets (for the second time) is a bit daunting …
… not to mention they'll need a coat of primer too.
But now that I'll be armed with my new HomeRight paint sprayer, this job should be a breeze.
-ish.
In anticipation, I've been pinning like crazy on my it started with Kitchens Pinterest board (here). Looking for DIY kitchen projects that started with basic builder grade cabinets, and were transformed into jaw-dropping showstoppers with a few coats of paint.
And maybe some MDF. And moulding.
I'm excited to get started …
and take you along for the ride.
But first I need to fill out that Home Depot survey for a chance to win $5,000. Oh, and I need to pick up a lottery ticket …
Linda
P.S. I realize it sounds like these giveaways were fixed what with me winning from my 'friends.' But I swear they were on the up-and-up!
Sharing: * Between Naps on the Porch *