Pink and Navy Living Room – Decorating Ideas for Spring.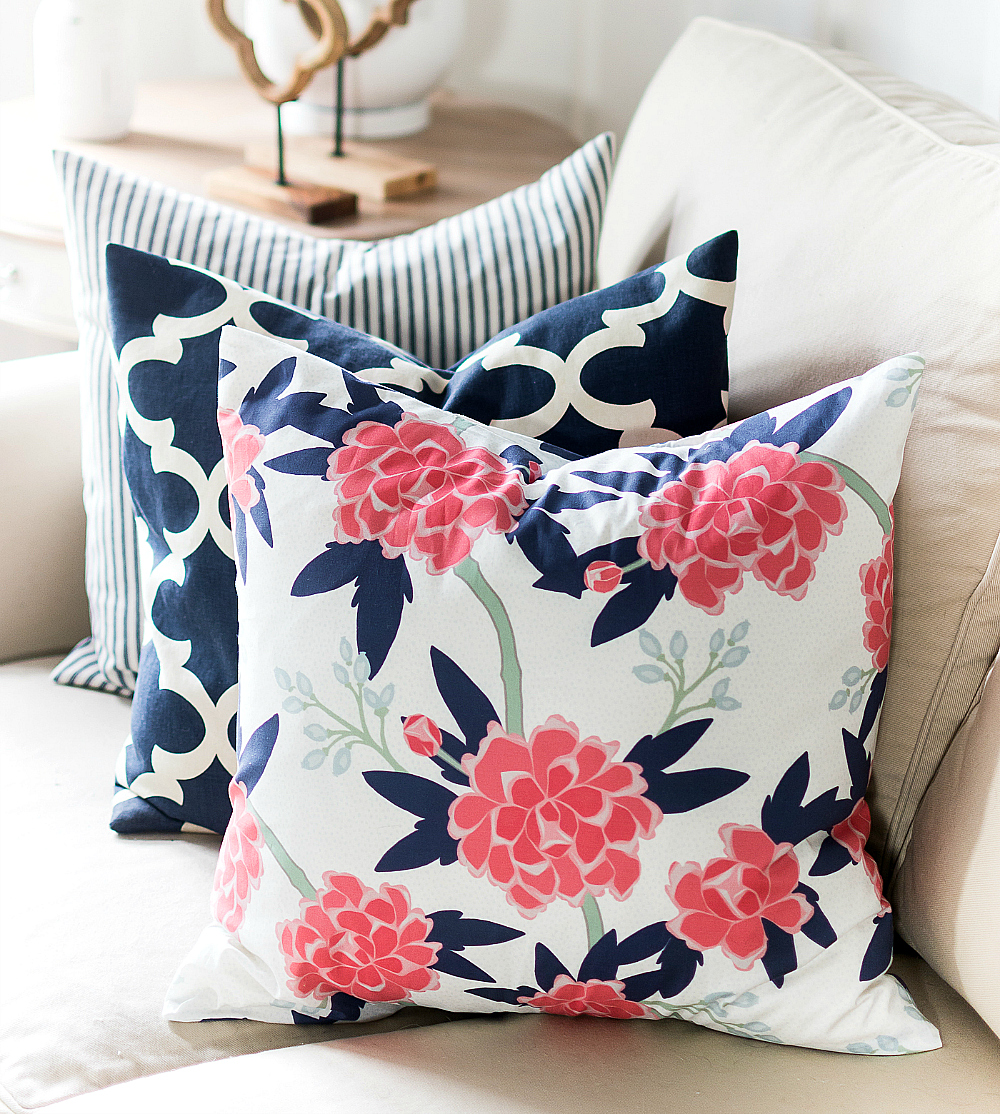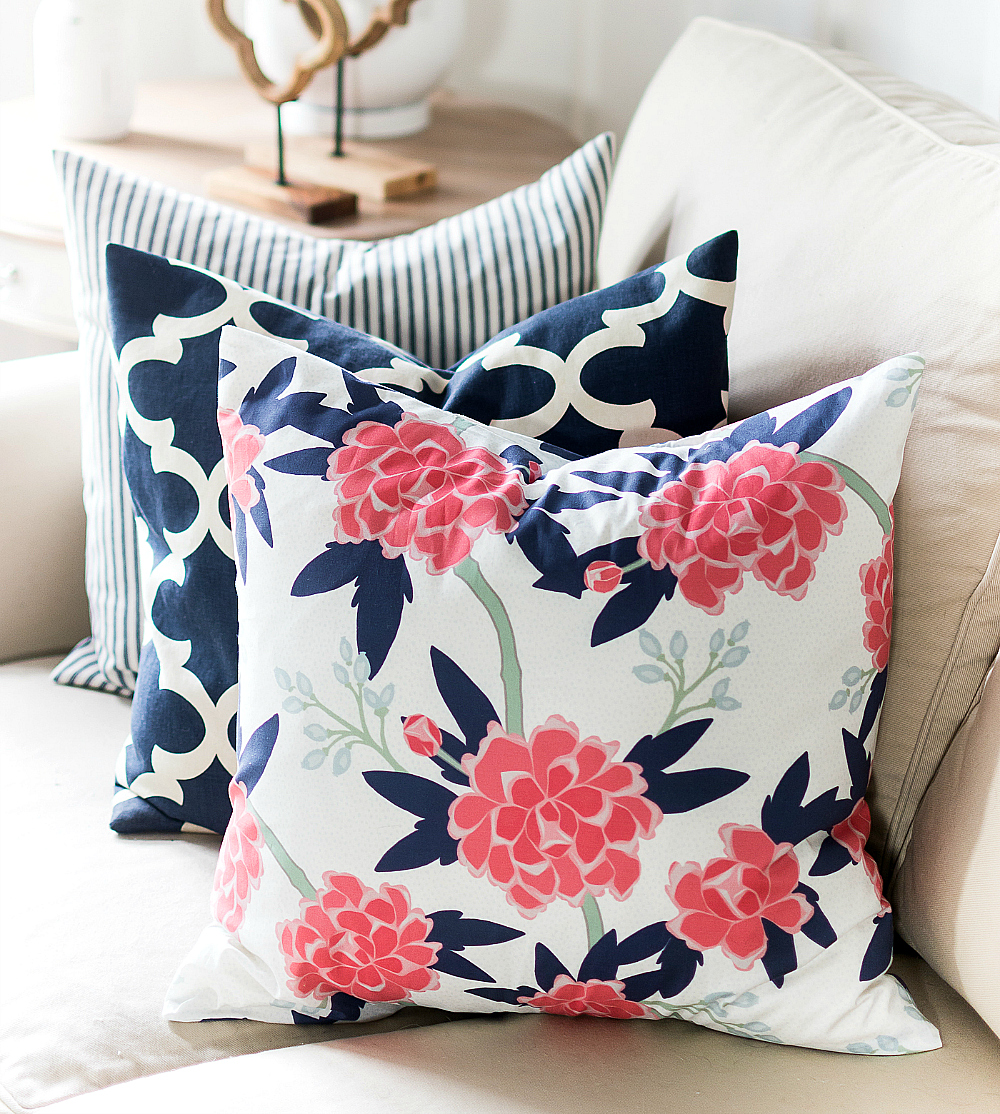 This time next week I'll be in New York.
Alone.
Mike and the kids will hold down the fort as I reconnect with college sorority sisters …
Alpha Chi Omega sorority sisters who I haven't seen or spoken to in 30 years.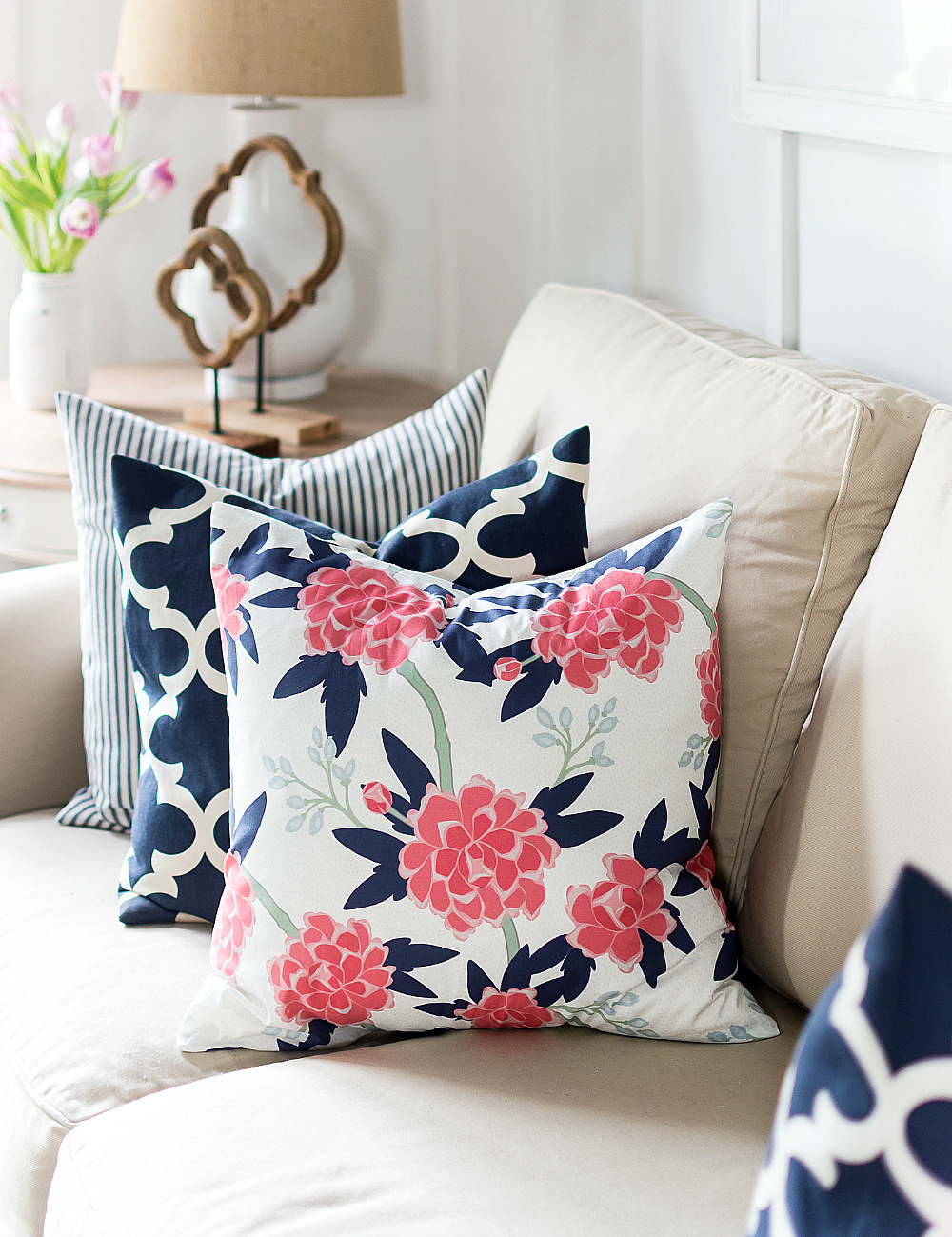 30 years!!!!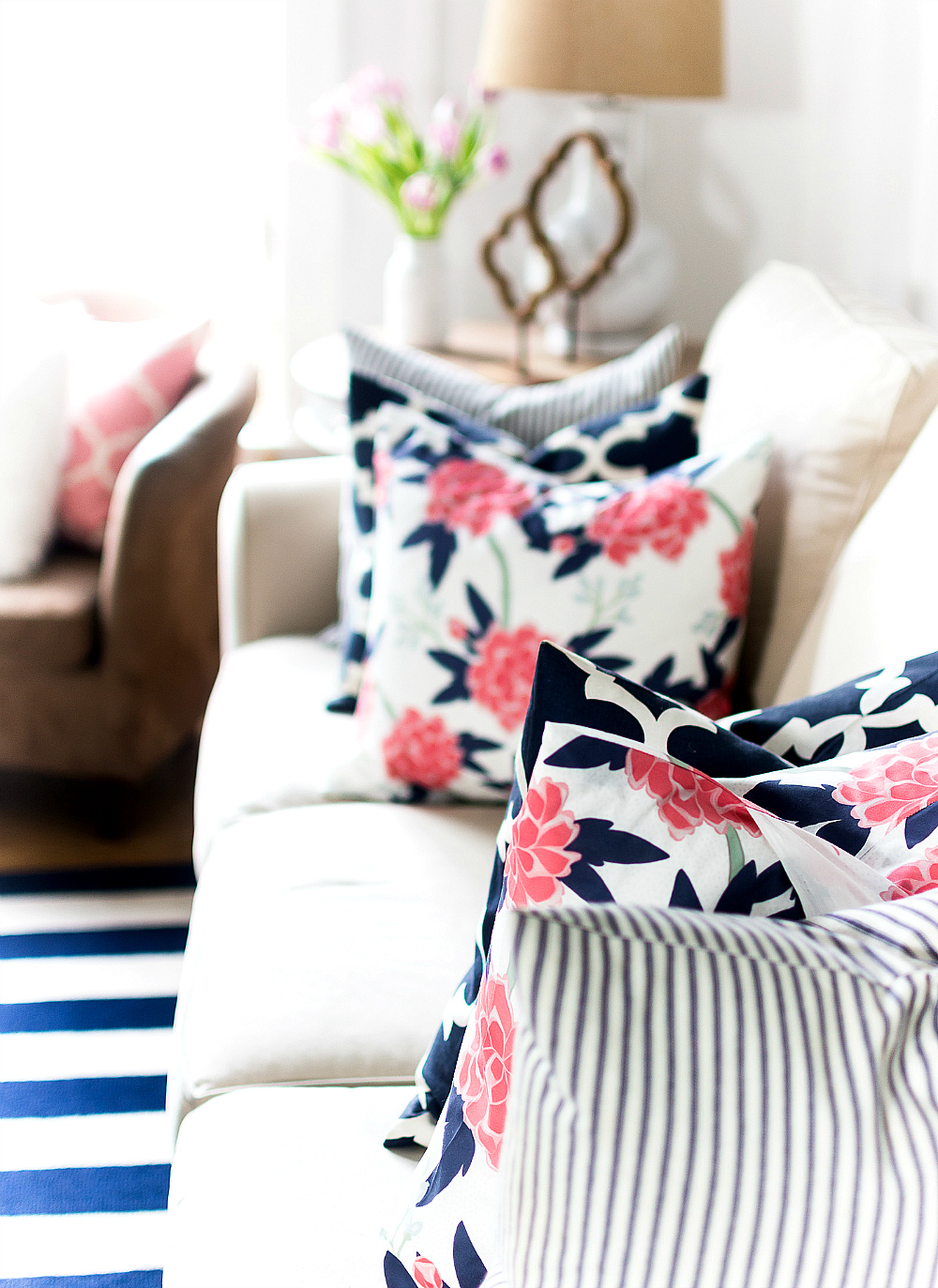 I'm also squeezing in a mini reunion with my former co-workers who I haven't seen in over 20 years.
over 20 years!!!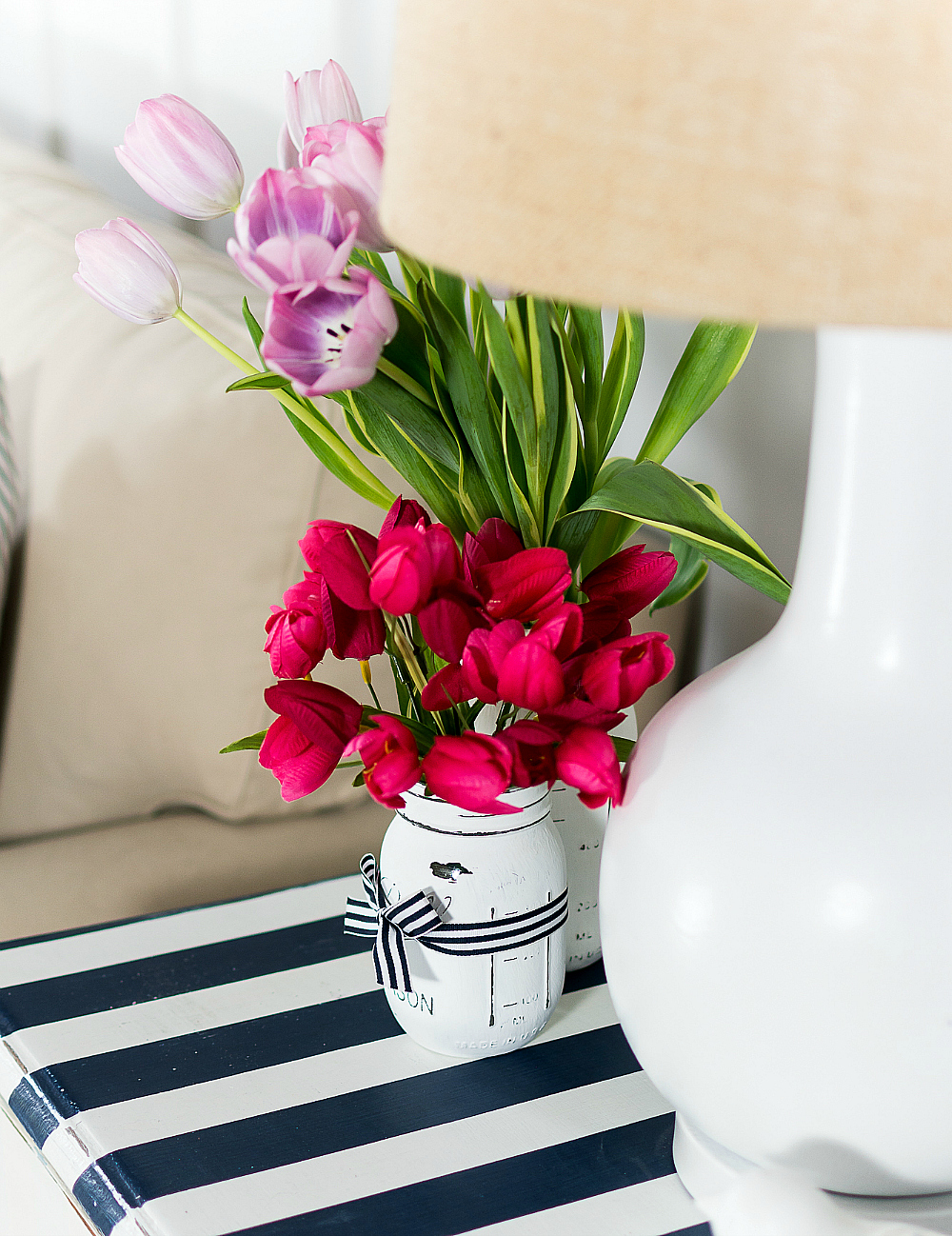 Through the power of Facebook, we've reconnected. And I've been able to piece together pieces of their lives — milestones likes graduations and weddings and major trips and major moves and major career changes — that they've decided to share on Facebook.
But we all know that is a tiny microcosm of their real 50-something lives.
So off I'm looking forward to finding out what's really going on behind those smiling Facebook photos.
🙂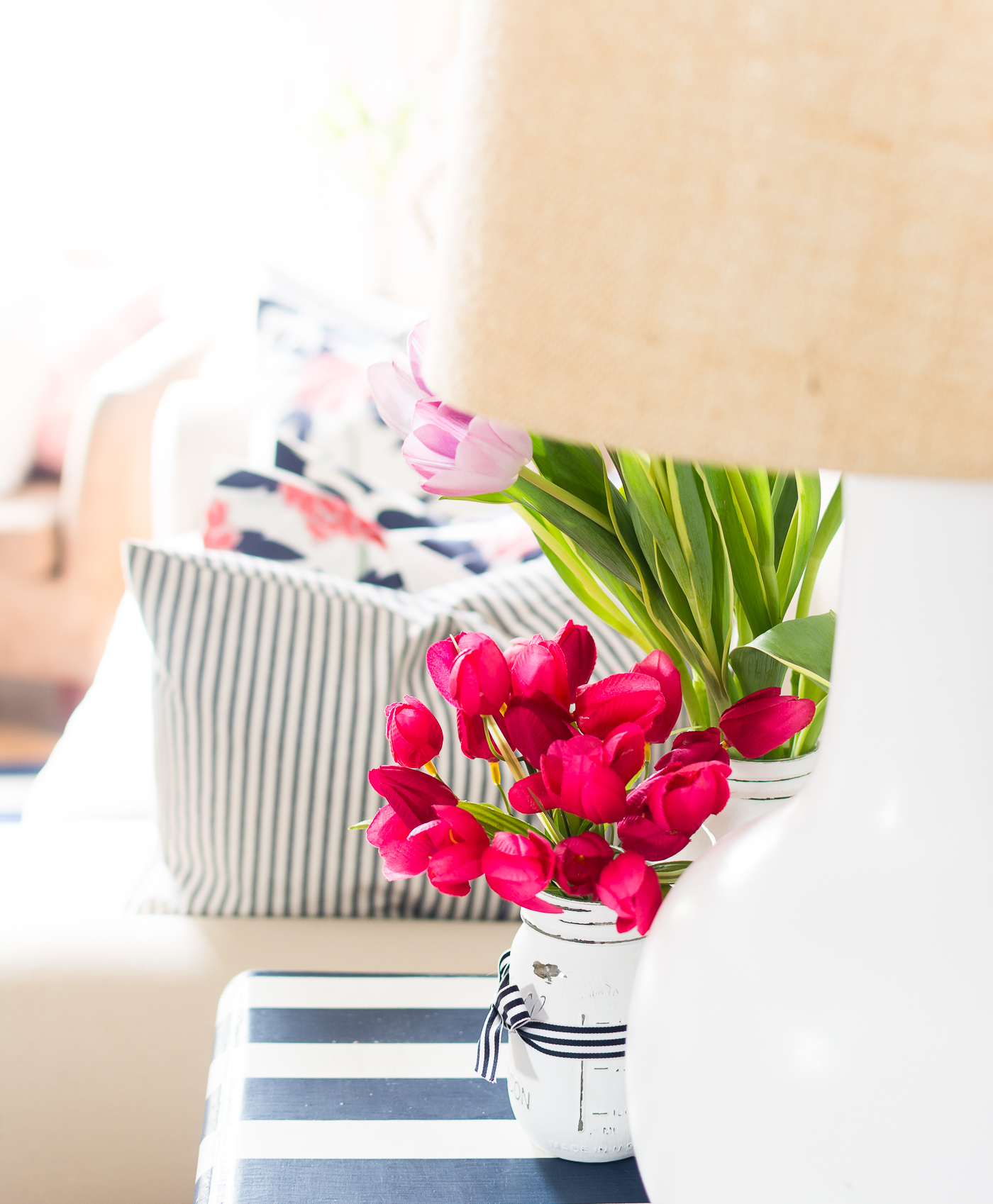 Now, to say I've been preparing for this trip would be an understatement. There has been lots of cottage cheese, lots of trips to the gym and lots and lots of Pinterest pins as I tried to pull together the perfect outfits.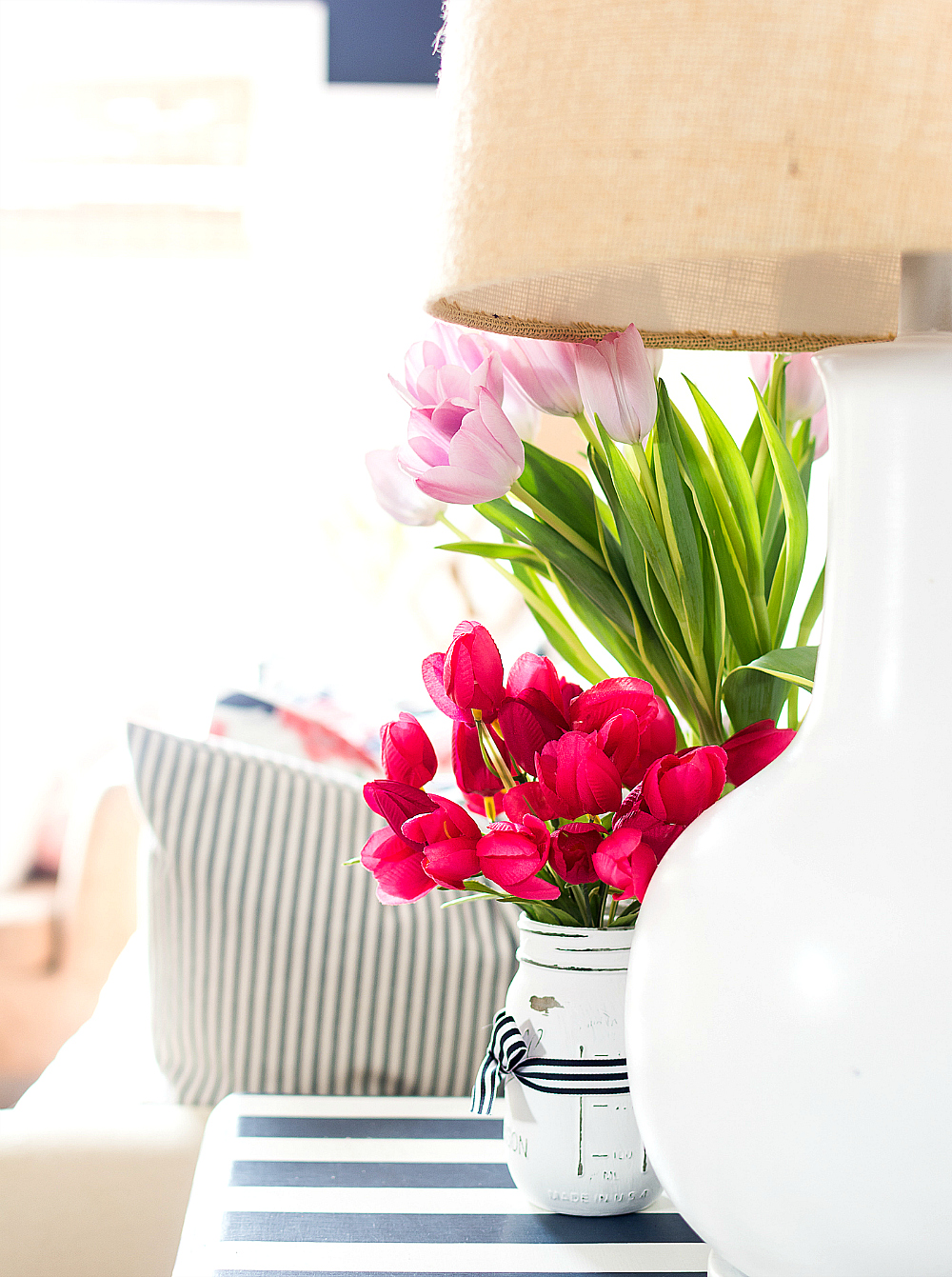 So, naturally, I've stared to fall apart. Physically. And literally …
There is a burgeoning cold sore blossoming on my lower lip. I fear it will be a doozy.
A blemish has formed on my chin and has stubbornly stayed securitly in place for the past two weeks. We are in a constant battle and the blemish is winning.
And then there's the sty. In the eye.
I don't even know what to do with that one.
Sigh.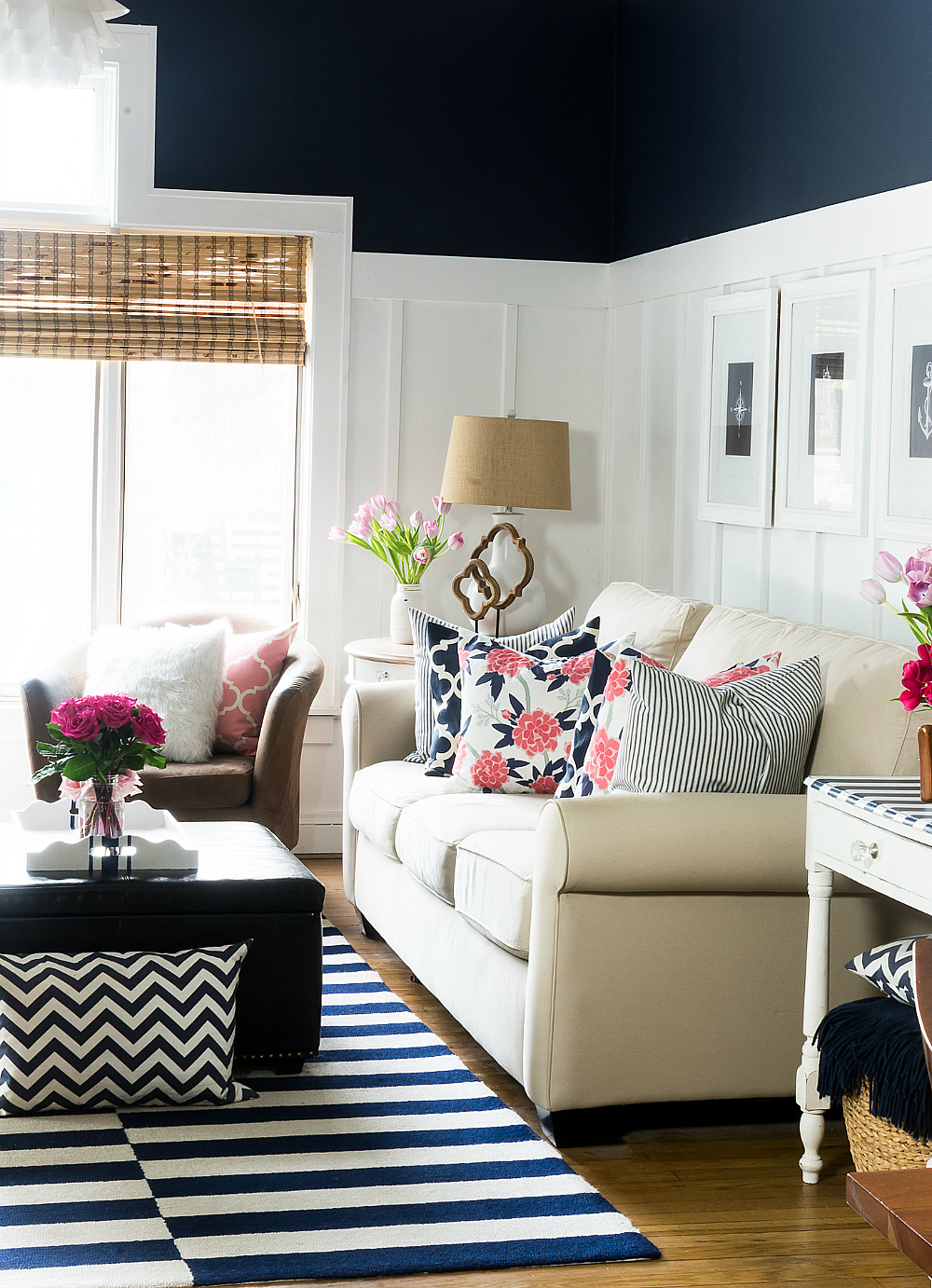 I've also been working on a summer home tour before heading out ….
which reminded me that I never shared some pictures of the Spring pink and navy living room.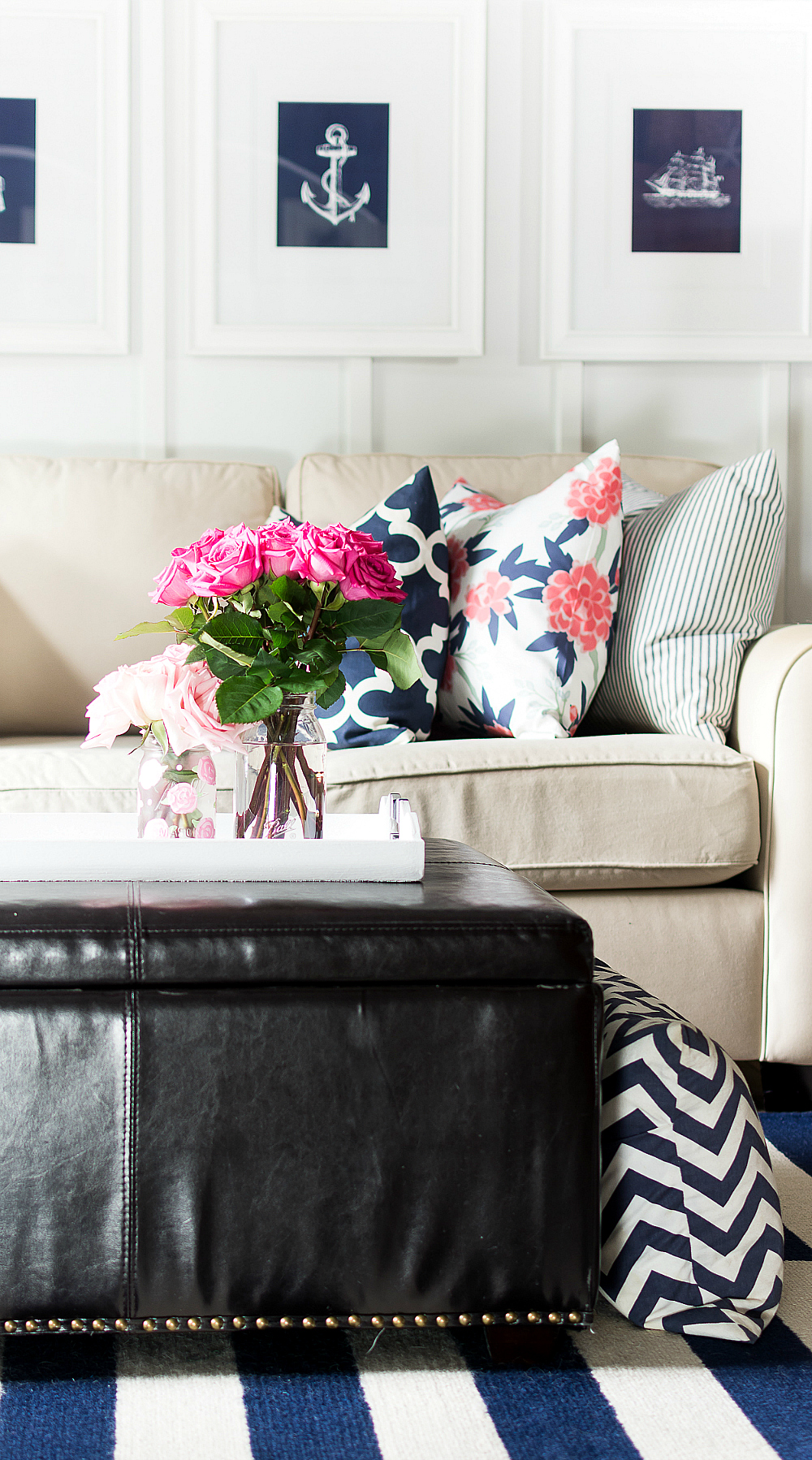 So here you go …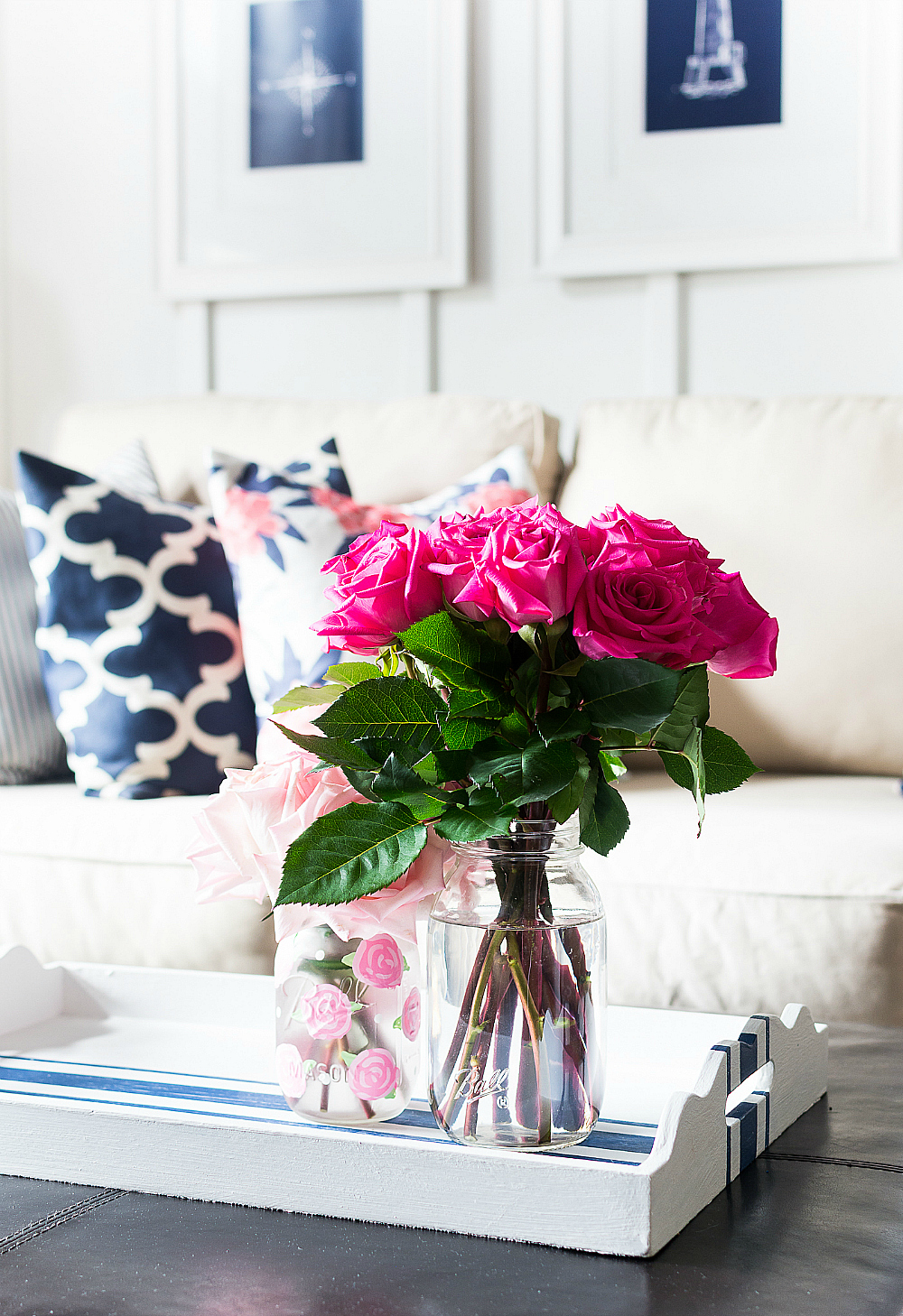 before I go.
Literally.
And physically. 😉
Here's the full series of Spring home tour posts. Featuring blue and pink.