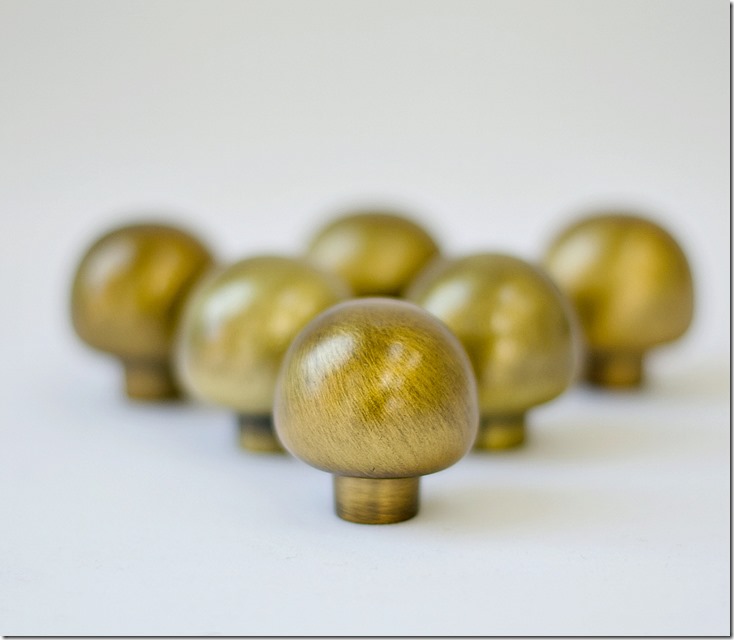 Before you go to the Super Saturday link party, I thought I'd entertain you with some random ramblings …
1. Let's start with, what was I thinking when I bought those knobs? They're all brassy. And tarnished. Honestly, I would never have given them a second glance … heck, I would never have given them a first glance … if I hadn't crossed paths with a genius idea of how to refinish my new IKEA dresser. If it turns out even remotely close to the inspiration pic I pinned, it'll be a perfect fit for my soon to be finished bedroom remodel.
2. Speaking of IKEA, I got lost on my way there last week. And this is sad on so many levels. Starting with the fact that this wasn't my first trip there. Or that the building is day-glo blue and yellow. Or the fact that Schaumberg, Illinois is flatter than flat and that day-glo-blue-and-yellow-giant-IKEA building should've stood out like beacon calling me home …
3. And speaking of nothing that has anything to do with IKEA, how old is too old to leave the comforts of your home with a barrette in you hair? I was all ready to do so until I took one last look in the mirror. I'm thinking, with the exception of Jennifer Anniston (who, by the way, seems to look even better with age), that 50 years old is just too old …
Ah well.
Now on to the party!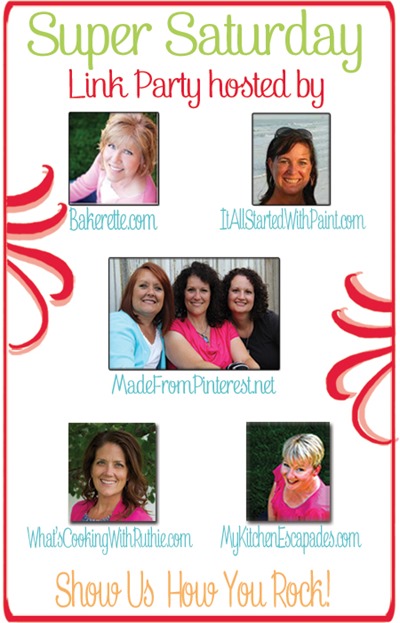 No Etsy shops please. And a link back is always appreciated!
Loading InLinkz ...