I've been remiss. I've kept you in the dark.
Can you forgive me?
I promised a tutorial on the sequin mason jar vase I shared last week. You know the post, right? The one where I ran a giveaway for a case of amazing blue Ball mason jars …
… and before I get to the 'how to' part of this post, how about I finish up that piece of unfinished business. Because the giveaway is closed. A winner has been chosen. And notified by email. And I have her address (congratulations Nancy T.) and her prize should be winding its way to her soon …
Now, I told you this project was super simple, right? Like super duper simple. So don't blink …
How To Make Mason Jar Vase with Sequins
Step 1: Take some Mod Podge gloss and brush some into the bottom and around the top of the mason jar …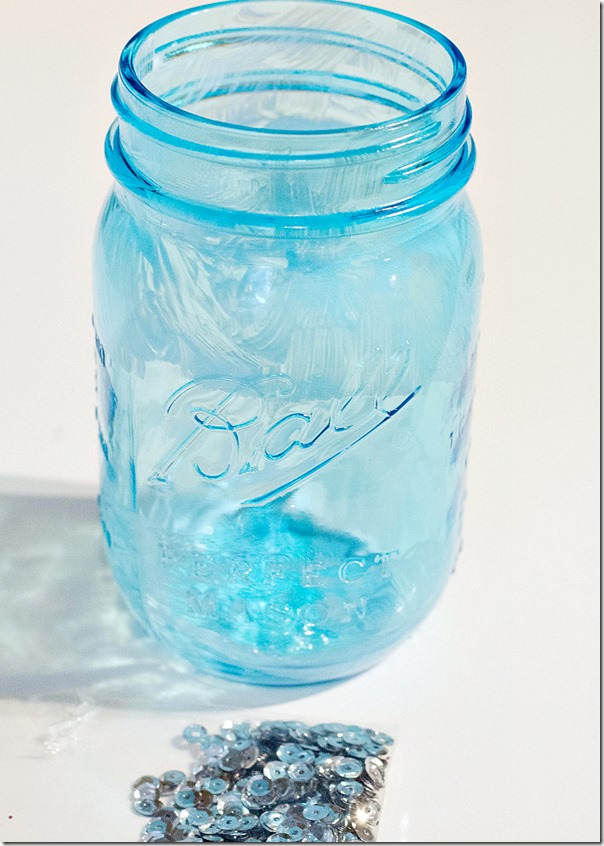 Step 2. Dump in sequins, put on the top and shake …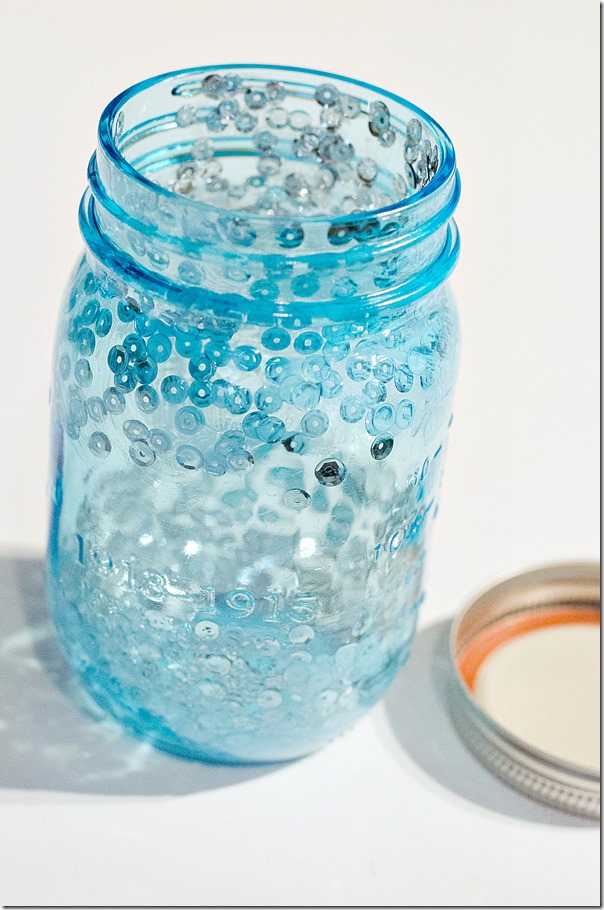 Step 3. Let dry overnight. Style with flowers …
Now, keep in mind that Mod Podge is, at its core, glue. So you can't put water in these vases.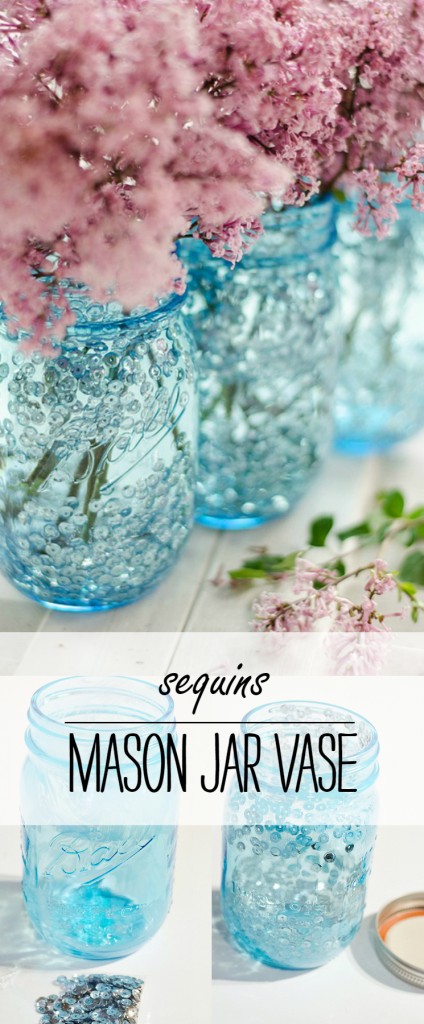 I found a pin on Pinterest that said you can just add water and sequins to your vase. They claimed some some would float and some would sink. So I tried it. And, for this project, I can tell you it didn't work as envisioned No, I can do one better. I can show you …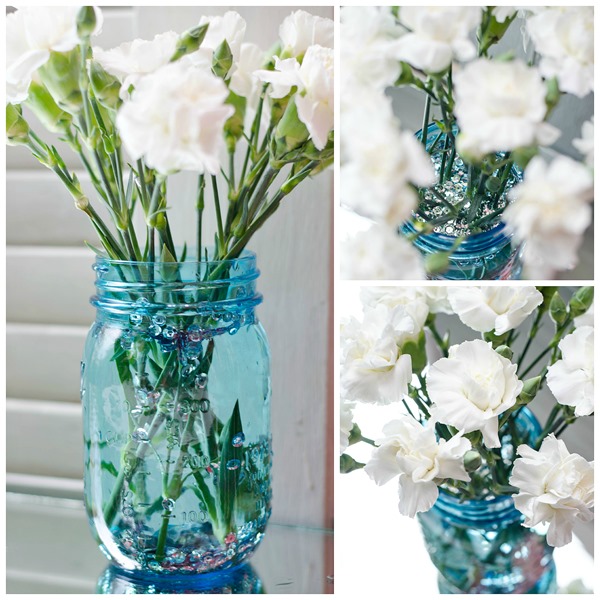 See? Okay, some did float. Some did sink. But the overall effect was a mess …
I may need to pin it to a pin-fail Pinterest board.

You Might Also Like: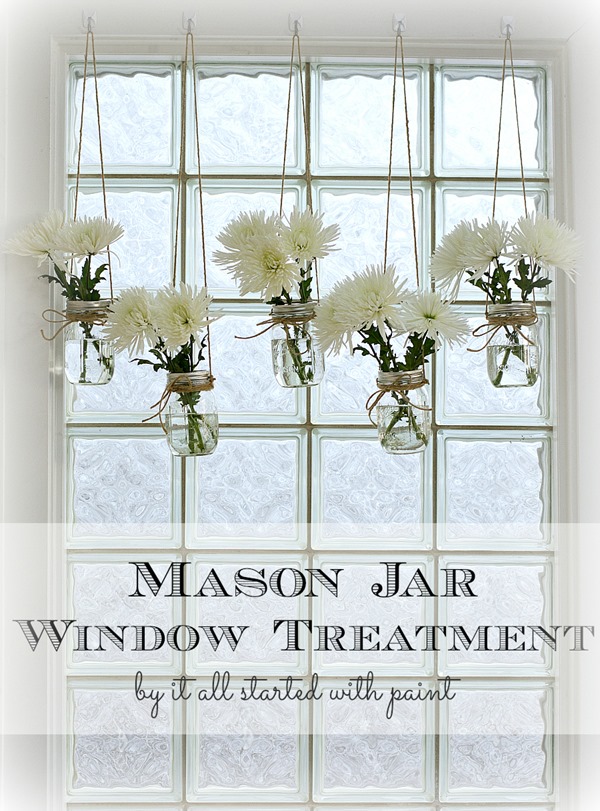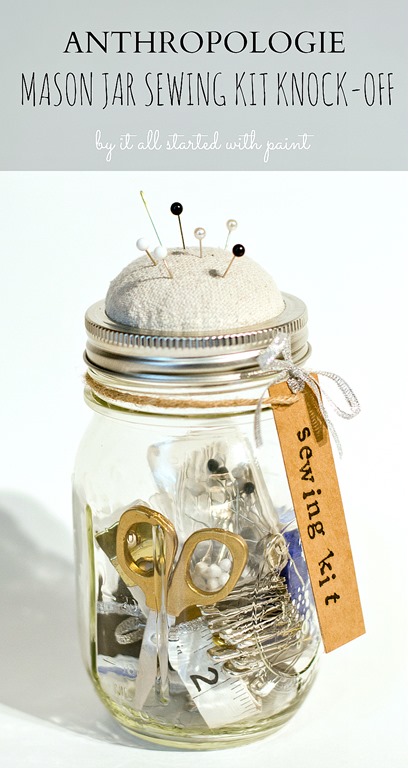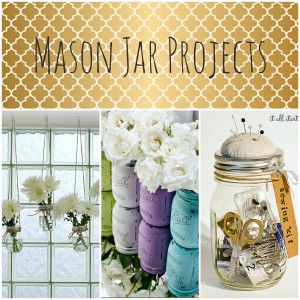 Get it all started with paint delivered to your email inbox: