This post brought to you by Groupon Gift Shop. The content and opinions expressed below are that of It All Started With Paint.
There should be a sister-in-law hall of fame. I'm not sure what non-profit group would organize it. Or if it should be a physical place – the the Rock and Roll Hall of Fame – or maybe just a website.
I just know there should be one.
Because then I could nominate my Midwestern sister-in-laws to be inducted.
And on that nomination form, I could spell out all the reasons why.
Like how, when I moved to Chicago 20+ years ago not knowing a sole (aside from my then-fiance-now-husband Mike) they warmly welcomed me into their family. Which is a lot easier said than done. They are fiercely protective of their little brother. Who just happens to be the only male with five older sisters …
I can share how my sister-in-law Pat is the epitome of hospitality. How she regularly opens her home to us for delicious meals. At the holidays. And for summer barbecues. And casual get-togethers. She even gathered her favorite family recipes and put together a recipe box for me as a wedding gift. It's a recipe box that I continue to use, add to – and cherish — to this very day.
I can share how my sister-in-law Sarah has formed an amazing bond with my children. How she periodically takes them on adventures in and around Chicago. Showing and sharing her favorite sites. Taking them on buses and L trains and tooling around in her VW Cabriolet convertible. And now, even as teens, they still look forward to their outings with Aunt Sarah. Like the one coming up this weekend …
So when Groupon offered me this amazing opportunity to give the gift of experiences with my family and friends, I knew I wanted to share it with my hall-of-famer sister-in-laws.
Sister-in-law Sarah has the cutest car ever. A VW Cabriolet convertible. She loves that car (as do I; oh how I miss my very own white-on-white VW Cabriolet convertible!). It's her baby. And since she has regularly taken care of my babies, I thought a Groupon coupon to help her care for her baby seemed apropos …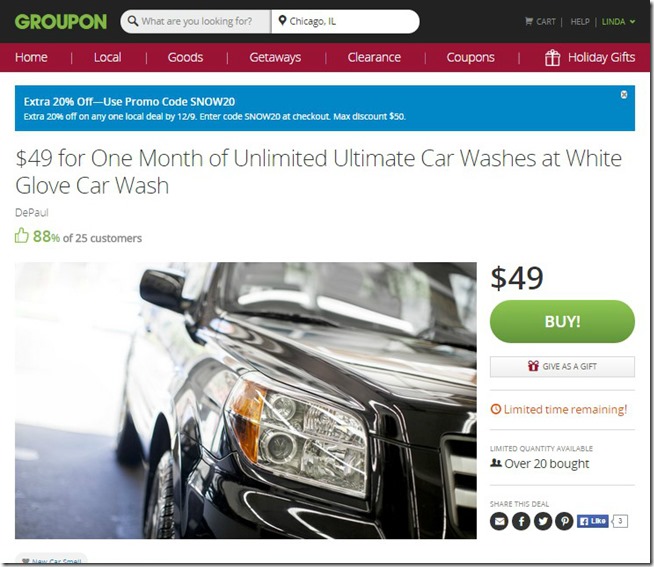 unlimited car washes for a month.
To spruce up the gift, I spent the good part of a day online tracking down a miniature version of her black VW Cabriolet convertible. And proceeded to make her a personalized ornament featuring her baby (using the tutorial I shared here) …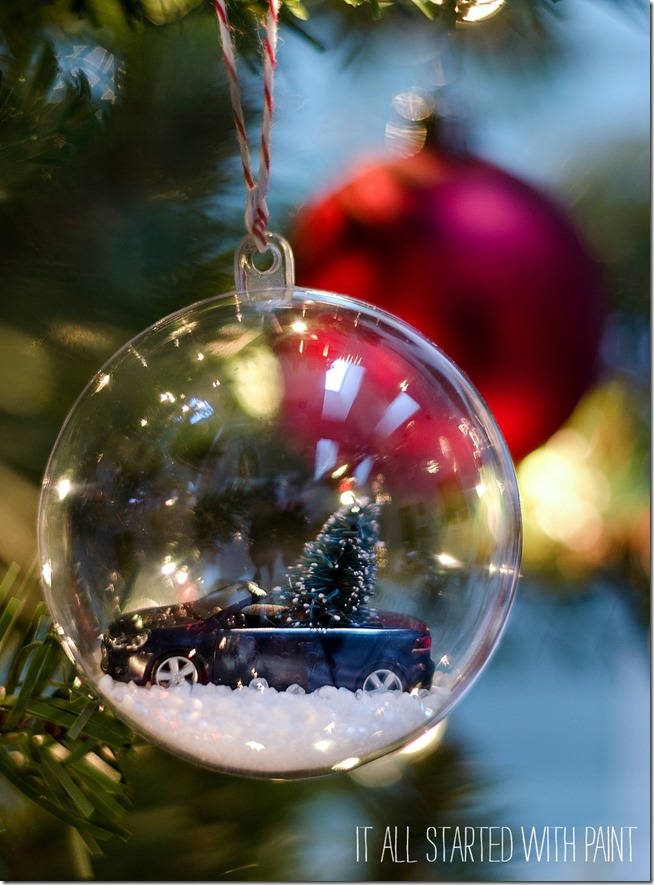 So cute, if I do say so myself.

Sister-in-law Pat enjoys creating delicious feasts for her family and friends. So I thought I would give her a break from the kitchen …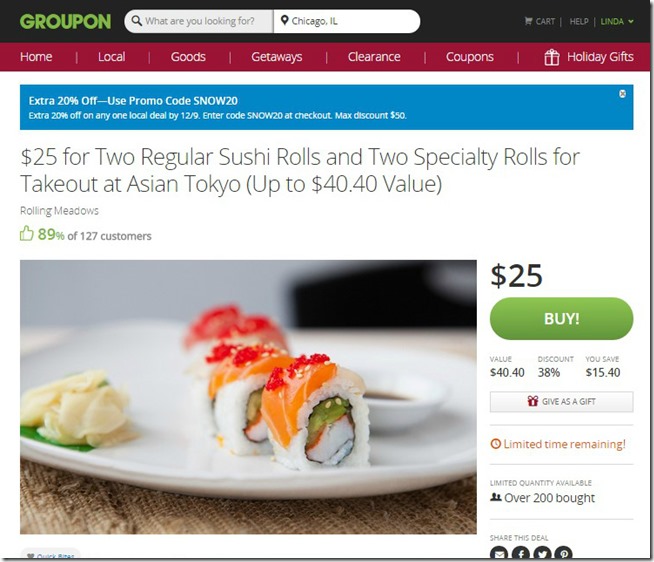 with a Groupon coupon to her favorite take-out place.
To present the gift, I found sushi mats and chop sticks at World Market …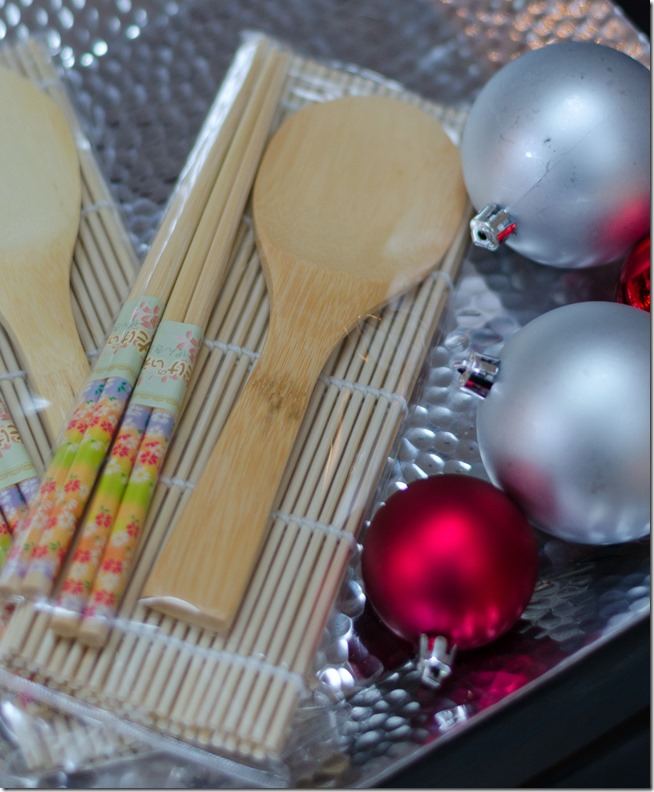 along with a super cute sushi ornament for her tree.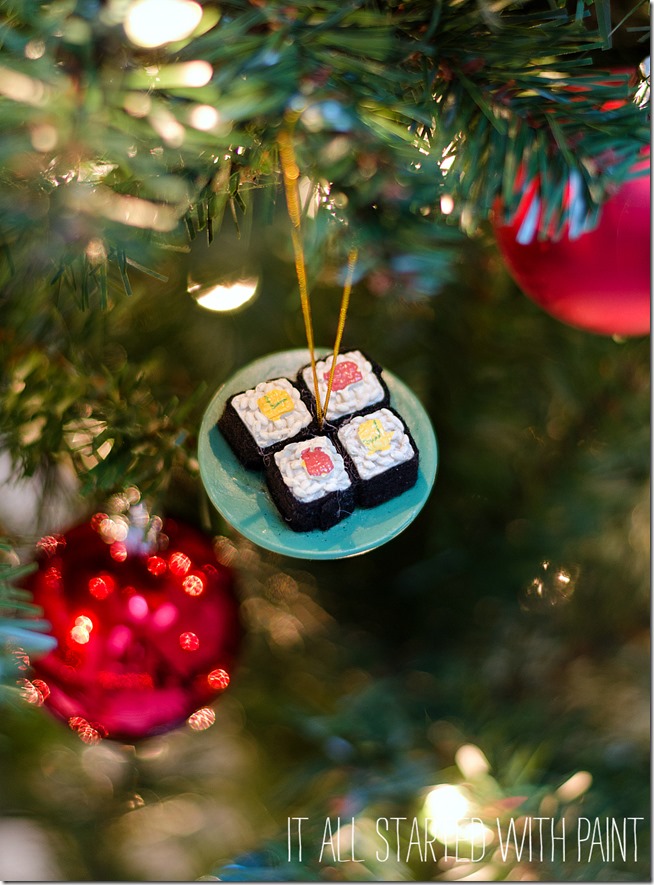 It'll make the perfect gift topper when I wrap up the gift.
So tell me, do you have hall-of-fame sister-in-laws in your life? And what Groupon experience would you give them?

Sharing: Inspiration Monday @Refresh Restyle |