Snow Globe Ornament – Vintage Car Snow Globe.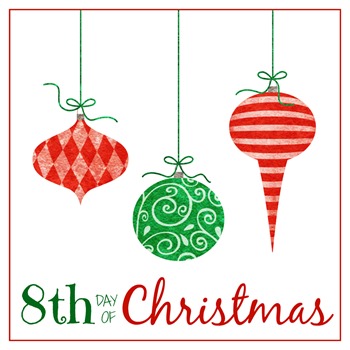 There's a radio station in Chicago that gets an early start on the holiday season, switching over their format to play holiday music 24-hours-a-day. I thought this happened sometime after Thanksgiving but, to my surprise, realized they start much earlier …
as in last Friday earlier.
I was in the car driving home from the Loop when I hit the button for the station that plays the greatest hits from the 70's, 80's and 90's. To my surprise, there was Margaret Whiting and Johnny Mercer crooning Baby It's Cold Outside.
I turned up the volume and sang along – to both parts – as I cruised down LaSalle.
By the time I hopped onto Lake Shore Drive at Fullerton, I was belting out, "it's the most hap, happiest time … of the year."
My exit onto Belmont found me bopping my head as I rocked out to Rocking Around the Christmas Tree.
My short hop along the inner drive to Addison made me smile with an 80's throwback to Wham's Last Christmas (a visit to the video is worth it for the clothes and hairstyles alone).
Bringing it on home as I passed Wrigley Field was The Grinch Who Stole Christmas …
You're a mean one, Mr. Grinch
You really are a heel
You're as cuddly as a cactus
And as charming as an eel, Mr. Grinch
You're a bad banana
With a greasy black peel
🙂
If only I could have topped it off with one of my hands-down favorites, Mariah Carey's All I Want For Christmas Is You …
Ah well. Maybe next time. But all that driving and Christmas song singing made me think of my Day 8 ornament idea …
How To Make Vintage Car Snow Globe Ornament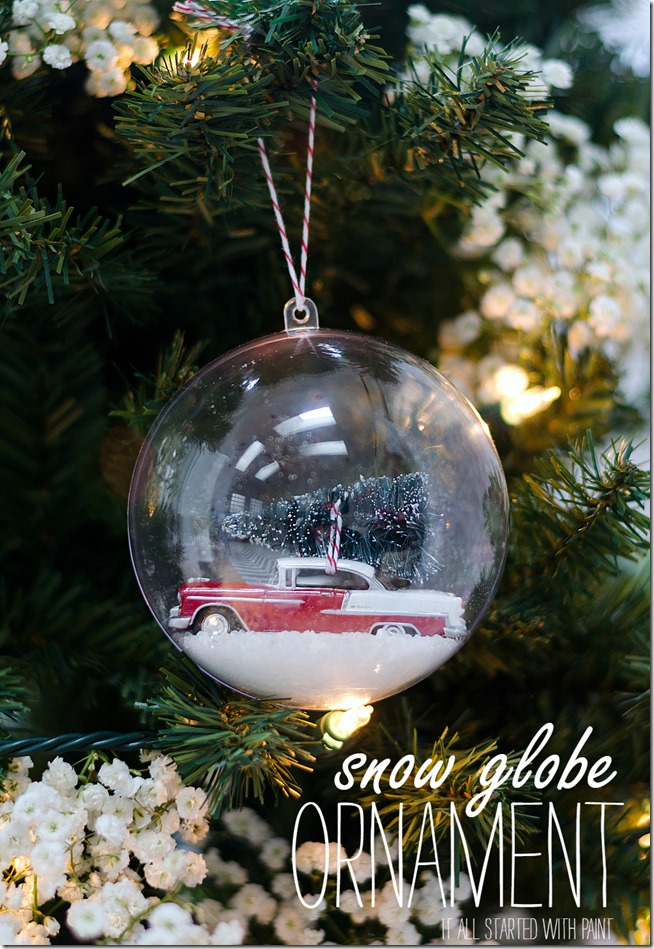 Materials*
Large (140mm) Clear Plastic Fillable Ornament
Small Bottle Brush Trees (mine measure about 2″ tall from base to tip; here are a few buying options from Amazon. Click here and click here)
1:64 (or 1/64) vintage car (unfortunately, the car in this post has become really difficult to find or too expensive – you can try eBay – but here's a similar look on Amazon (click here). And here are even more buying choices on Amazon (click here)).
*includes affiliate links
I found these amazing large plastic ornament balls at Michaels. They're great because they open up down the middle.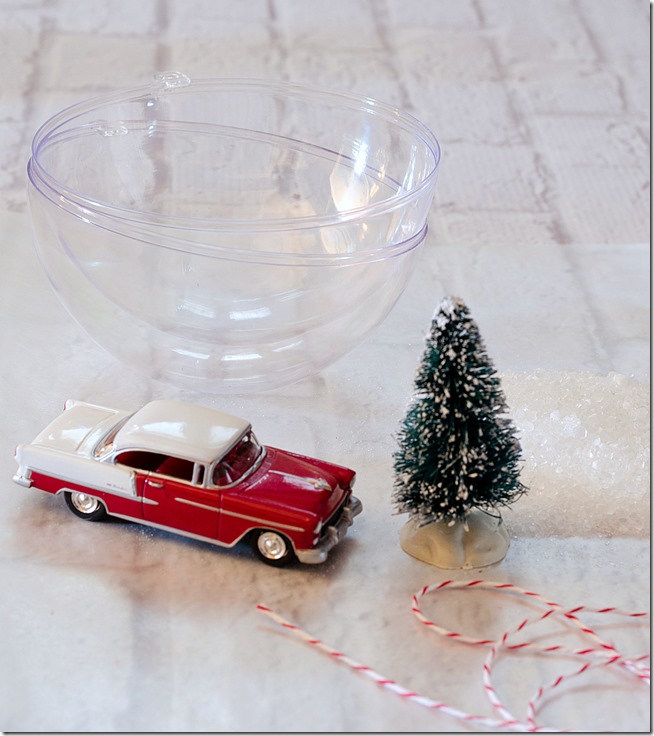 The other materials included a vintage look car, bottle brush tree, baker's twine, and Epsom salt.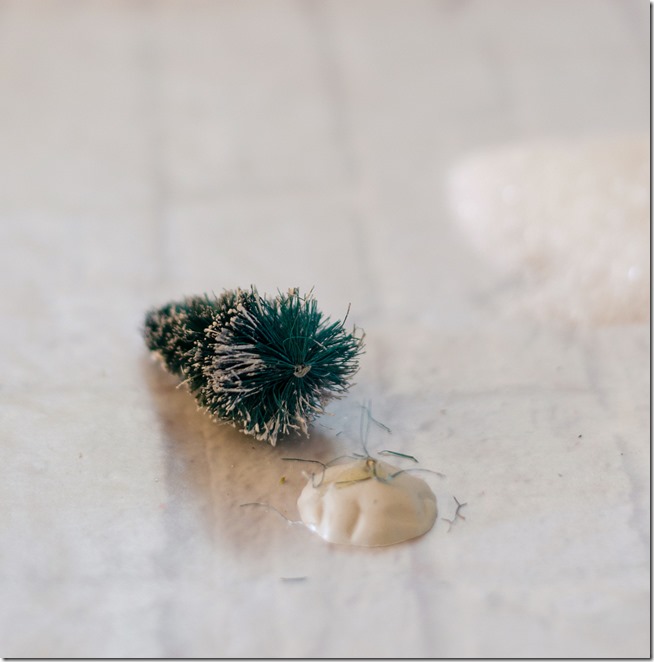 I cut the base off the bottle brush tree using a wire cutter.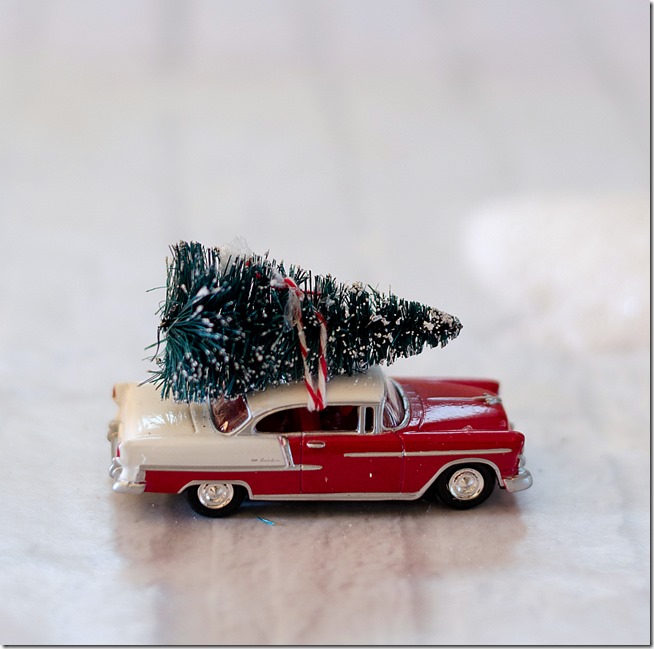 Using a length of baker's twine, I tied the tree to the top of the car.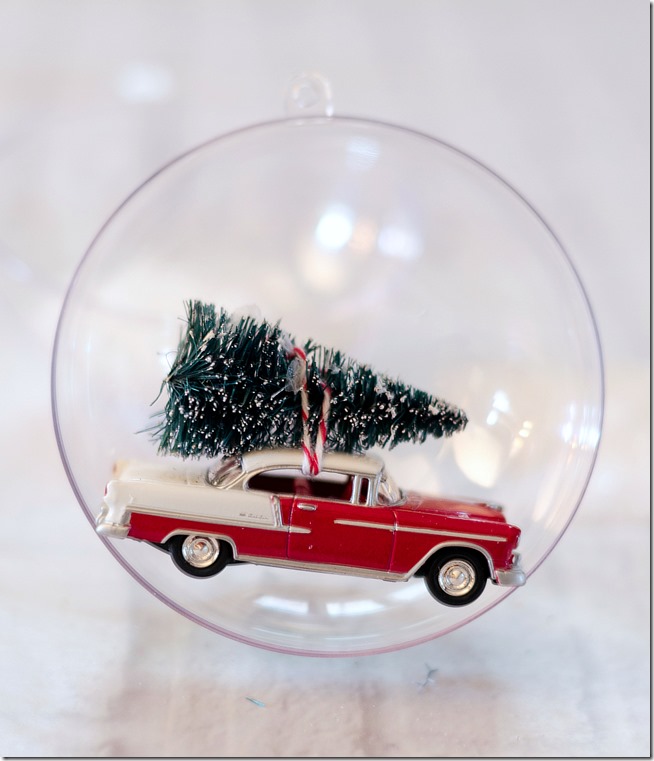 Place the car in one half of the ornament.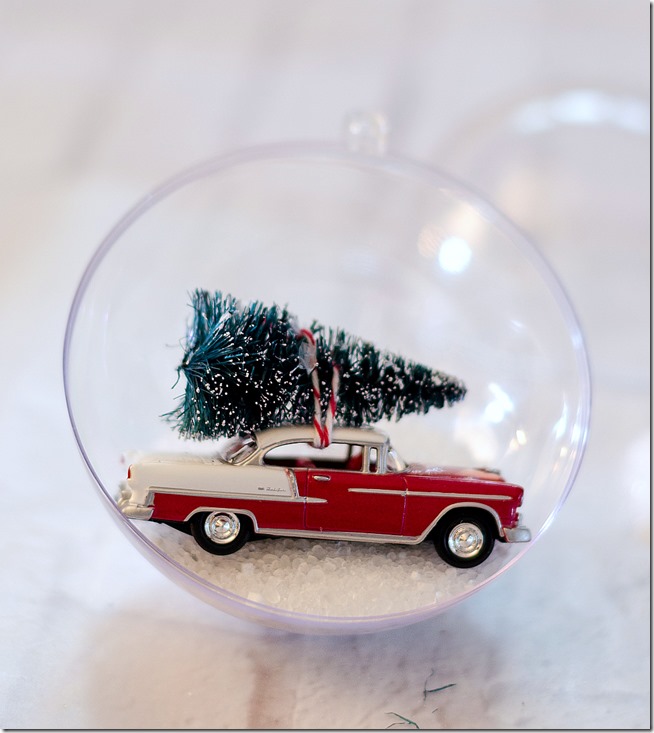 Add Epsom salt. I used about 1/4 cup's worth.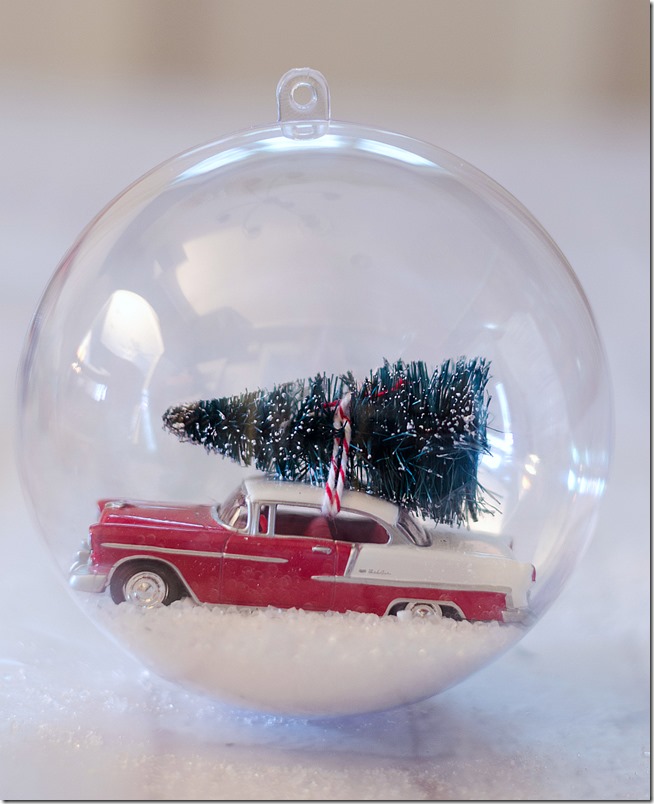 Attach other half of plastic ball.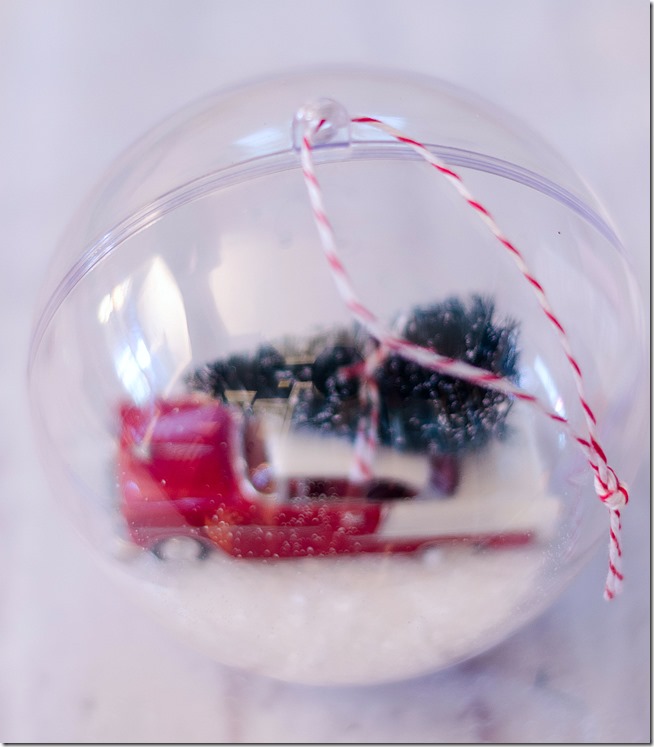 Add some baker's twine …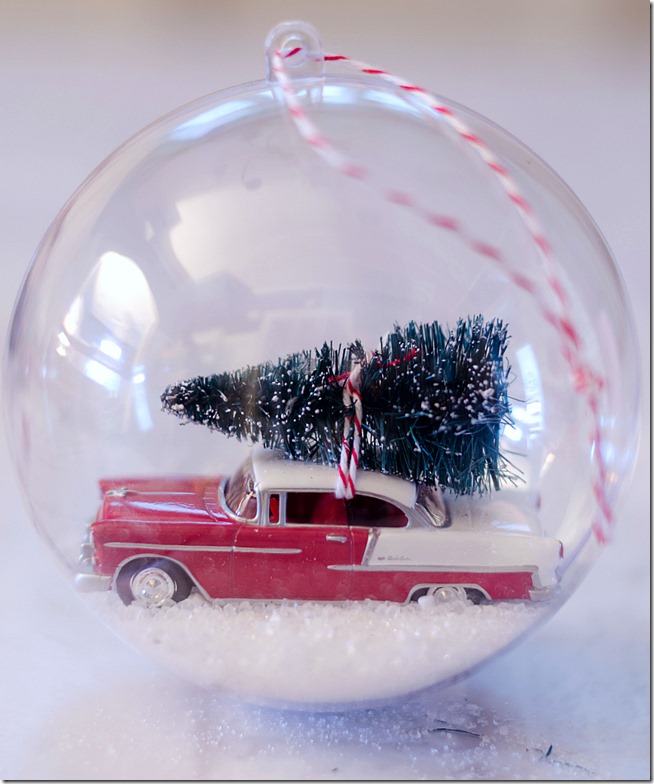 And you're ready to hang your new vintage car snow globe ornament on the tree!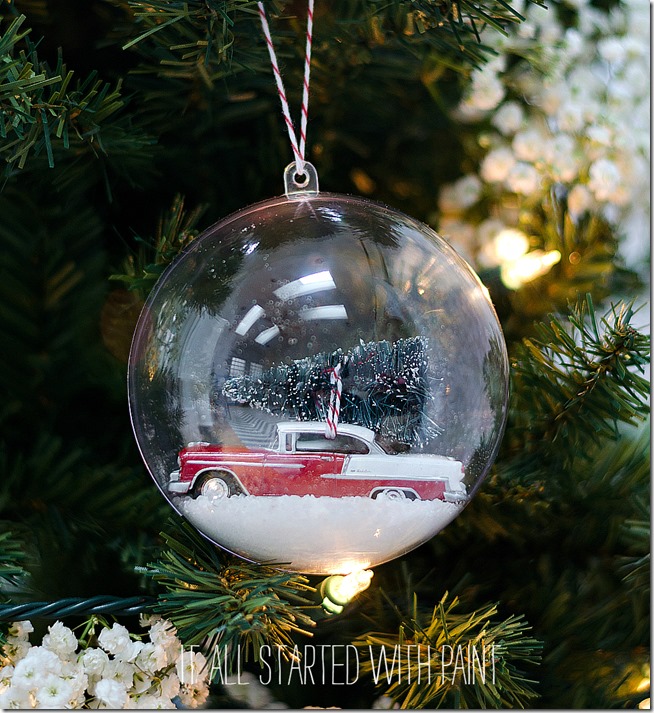 Now it's time to check out what my crafty friends have come up with on this 8th Day of Christmas.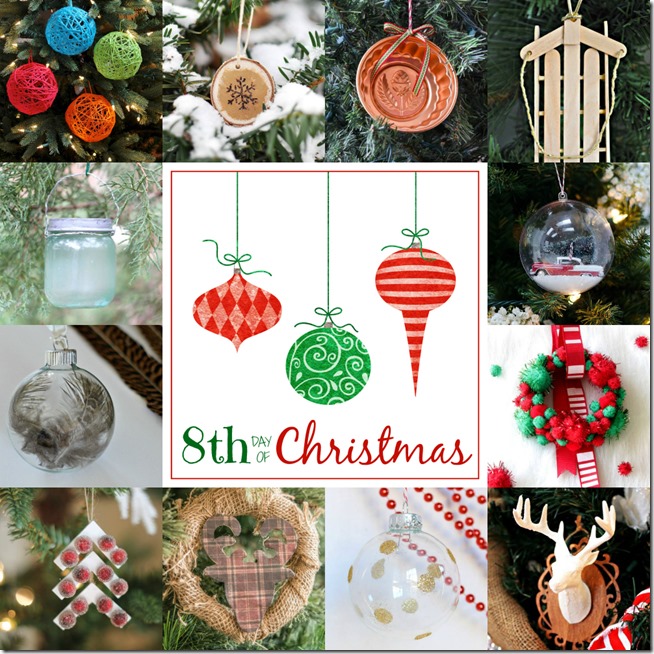 Yarn Ball Ornaments | All Things G&D
Wood Burned Snowflake Ornament | Cherished Bliss
Vintage Jello Mold Ornament | Whats Ur Home Story
Simple Popsicle Stick Sled | Serendipity Refined
Mini Mason Jar Ornament | Lovely Etc.
Snow Globe Ornament | It All Started With Paint
Wispy Feather Ornament | The Happier Homemaker
Pom Pom Wreath Ornament | Remodelando la Casa
Hardware store Christmas Tree Ornament | Thrifty and Chic
Burlap and Reindeer Ornament | Bigger Than The Three of Us
Glitter Polka Dot Glass Ball Ornament | May Richer Fuller Be
Deer Head Ornament | Mom 4 Real
I wonder what Christmas songs they've been singing along to in their cars …
Linda
You might also like …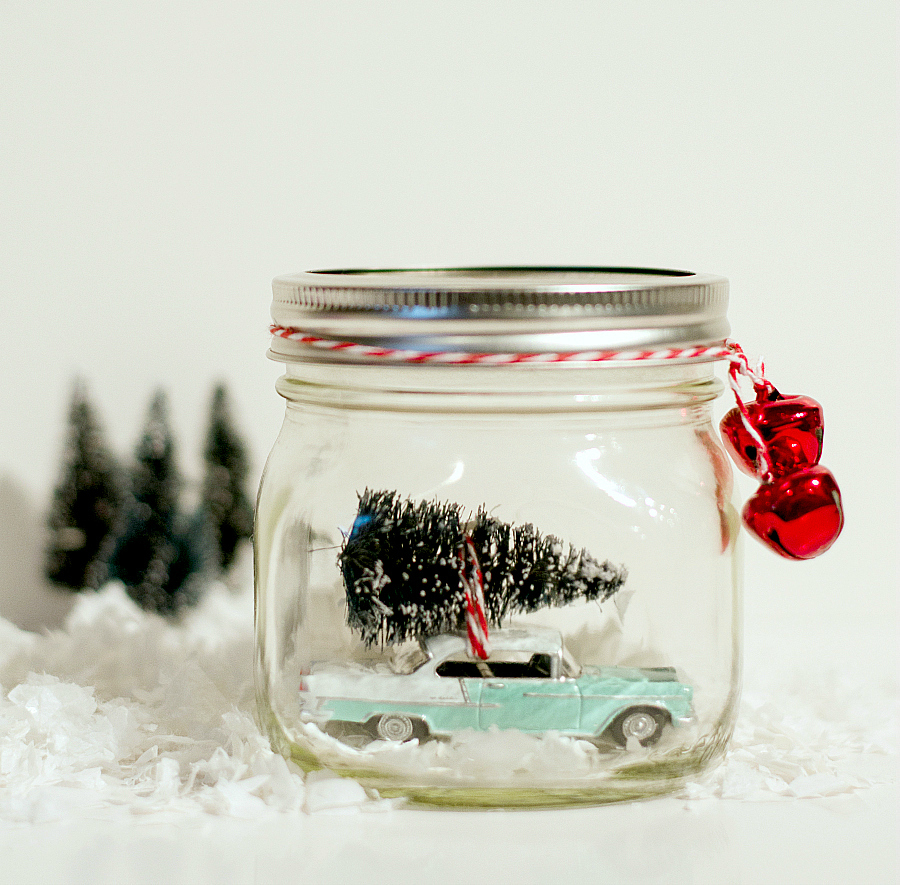 Vintage Car Mason Jar Snow Globe (click here)
For even more holiday inspiration, you can find more handmade ornaments by clicking here …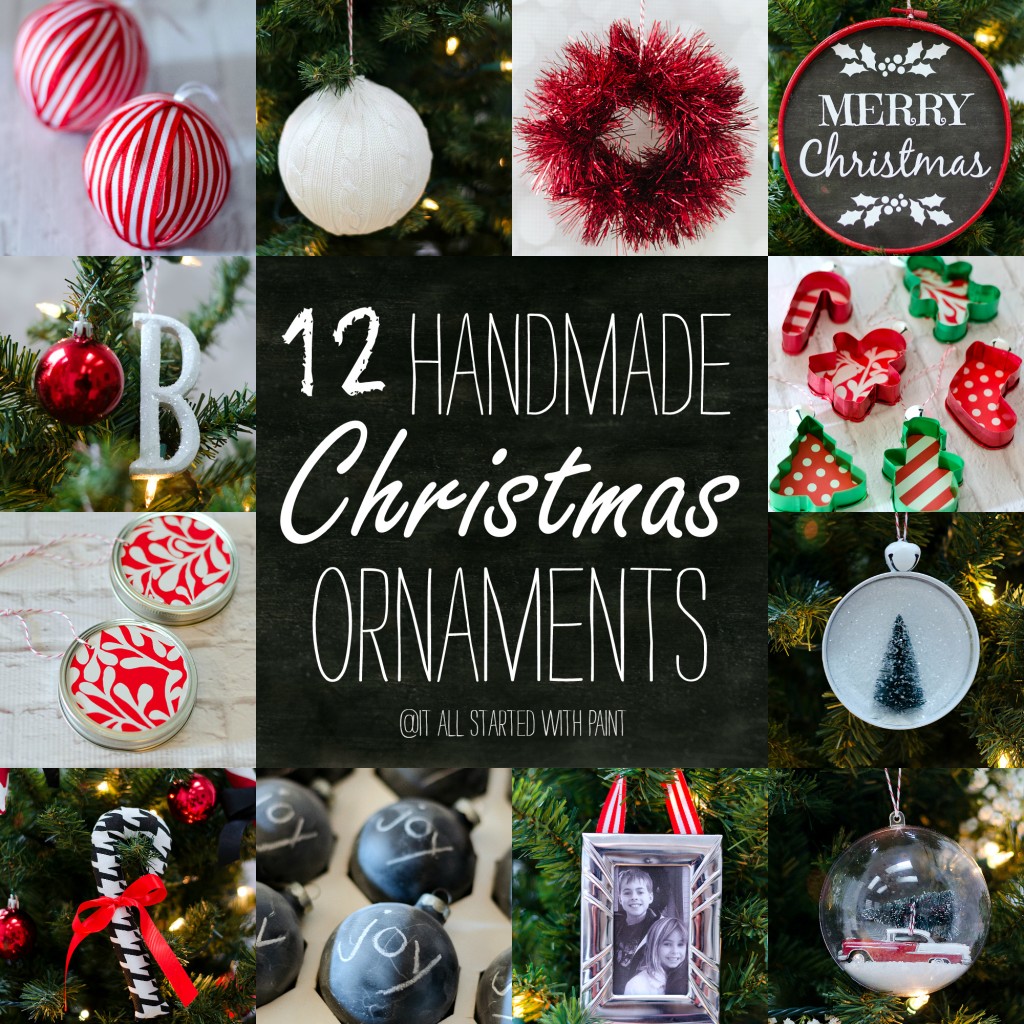 All 12 days – and all 144 ornaments – can be found by clicking here …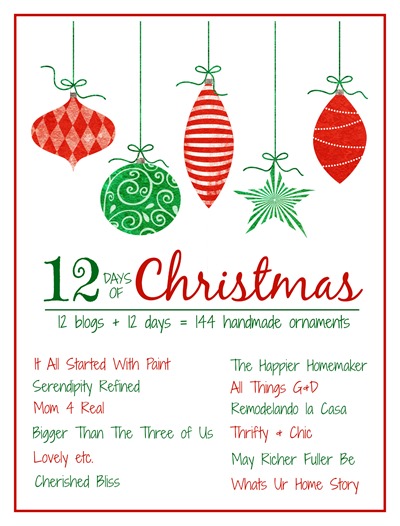 * Some of the materials used in my projects were purchased with a gift card provided by Michaels *