Snowflake Mason Jars – Stamped Snowflake Mason Jars.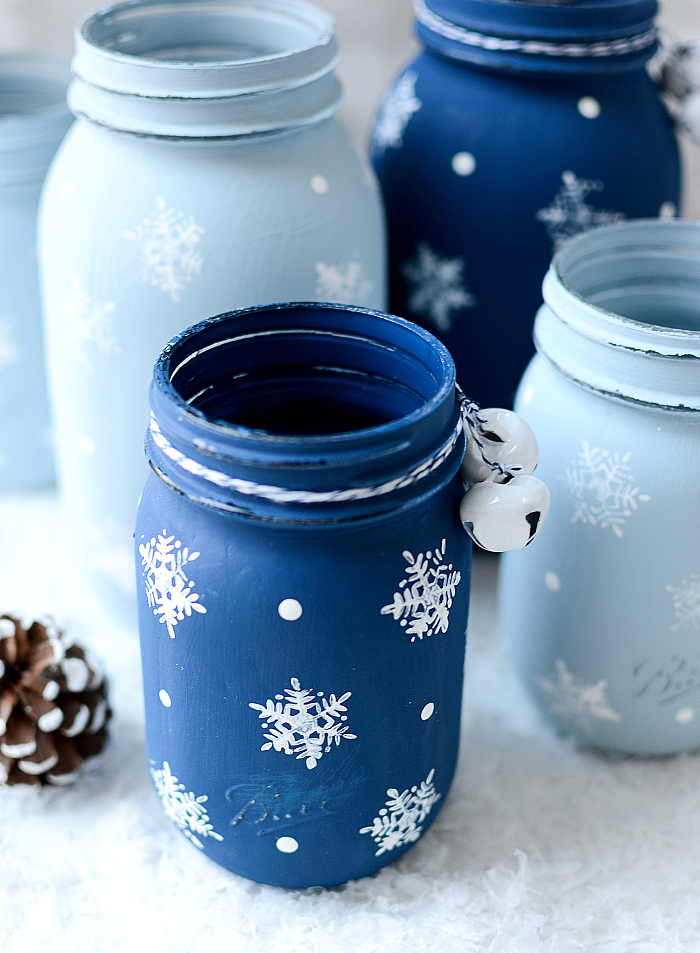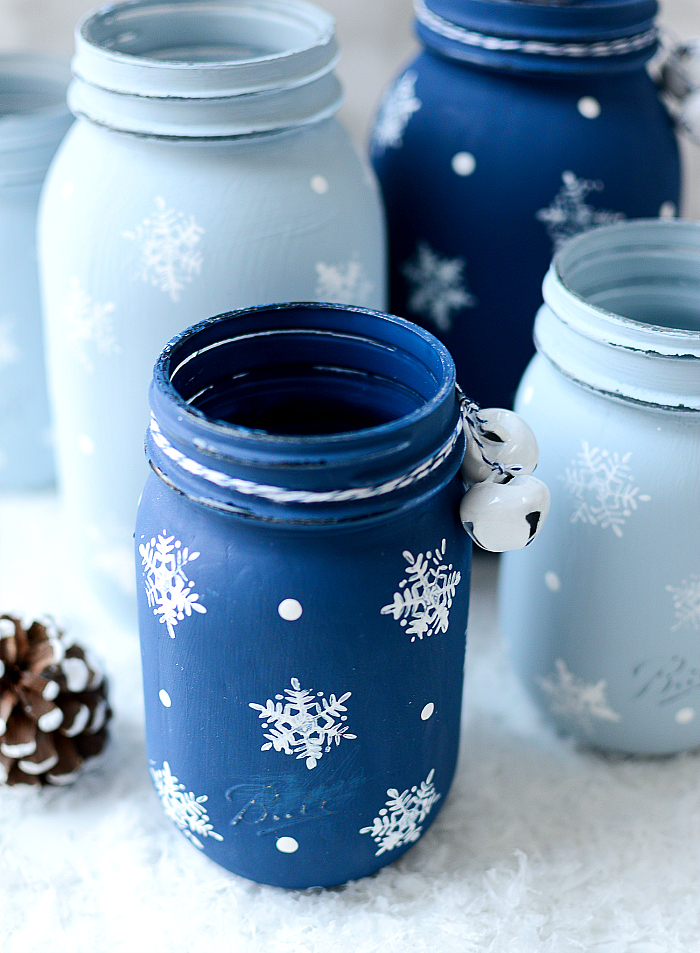 I've been on an American Pickers kick these past few weeks.
I mean, how can you not love Mike and Frank as they criss-cross the country picking through people's stuff?
There's always the drama of the deal. The ice breaker. Frank's love of "smalls" and oil cans. Mike's obsession with bicycles and folk art …
and speaking of folk art …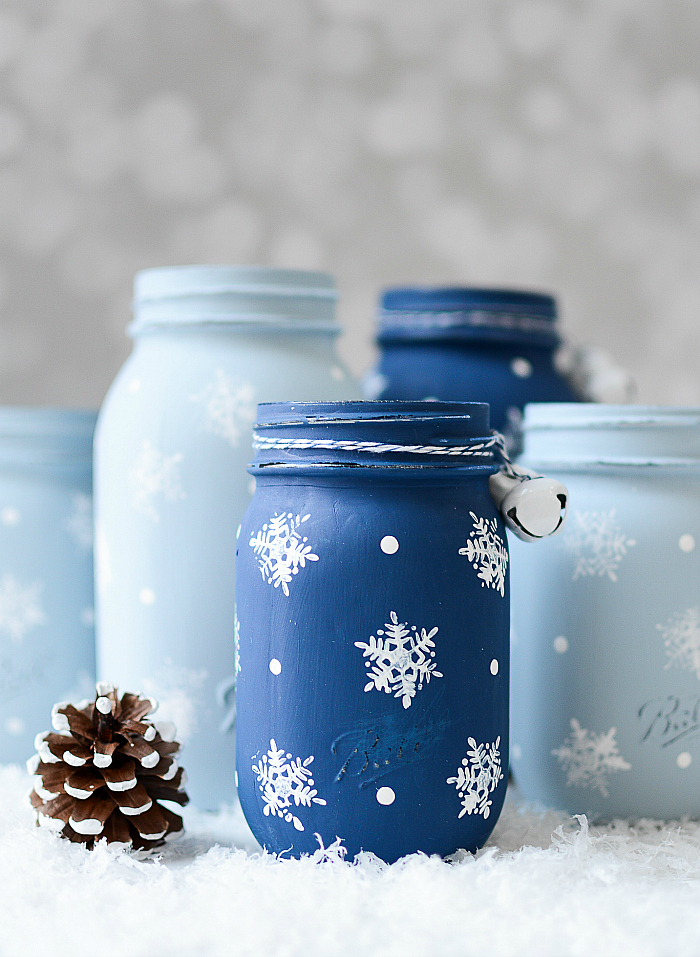 I was working on some mason jars orders last week and it hit me: Could my painted jars — especially those with intricate designs — one day be considered folk art?
Or, is it folk art right now?
And then I imagine a day in the future when I'm long gone (but somehow, mysteriously, Mike and Frank have not aged a day) and, accompanied by the American Pickers camera crew, they're picking through some barn in the Midwest and come across one of my painted mason jars.
Maybe even one of these snowflake mason jars?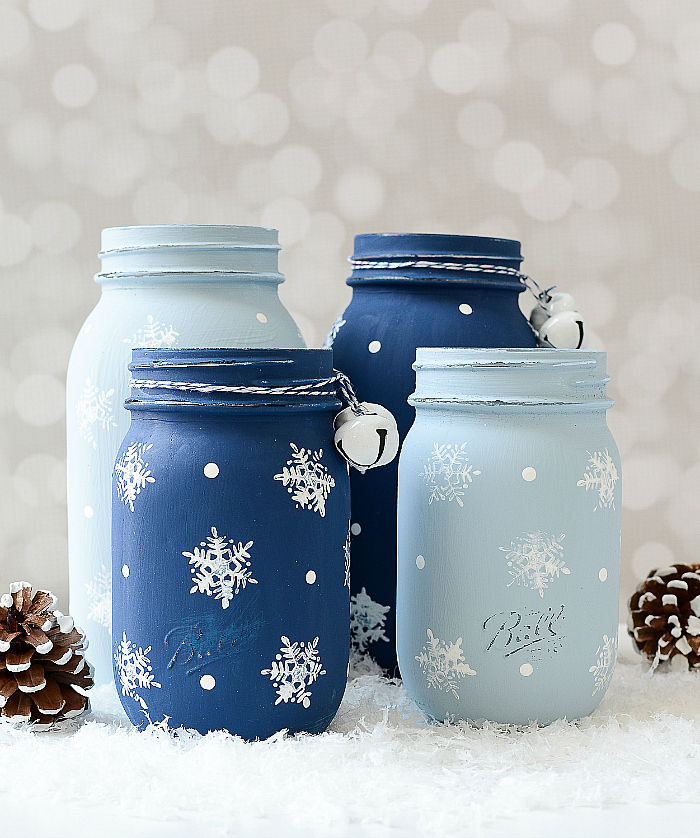 And Mike-the-folk-art-aficionado will tell the story of mason jar folk artist Linda Braden. About how she had a blog and an Etsy shop. How all her jars were hand-painted so no two jars were exactly alike. And how her mason jar crafting helped her send her two children to college.
He could then talk about the whole surge in mason jar crafts in the twenty teens …
and he might even say I was at the forefront of the movement. 🙂
And he would pick up this snowflake mason jar and look at the markings. He would share a story about how Ball Canning introduced
smooth sided mason jars
in 2016. And how Linda was able to use a stamp on the jar to create the design …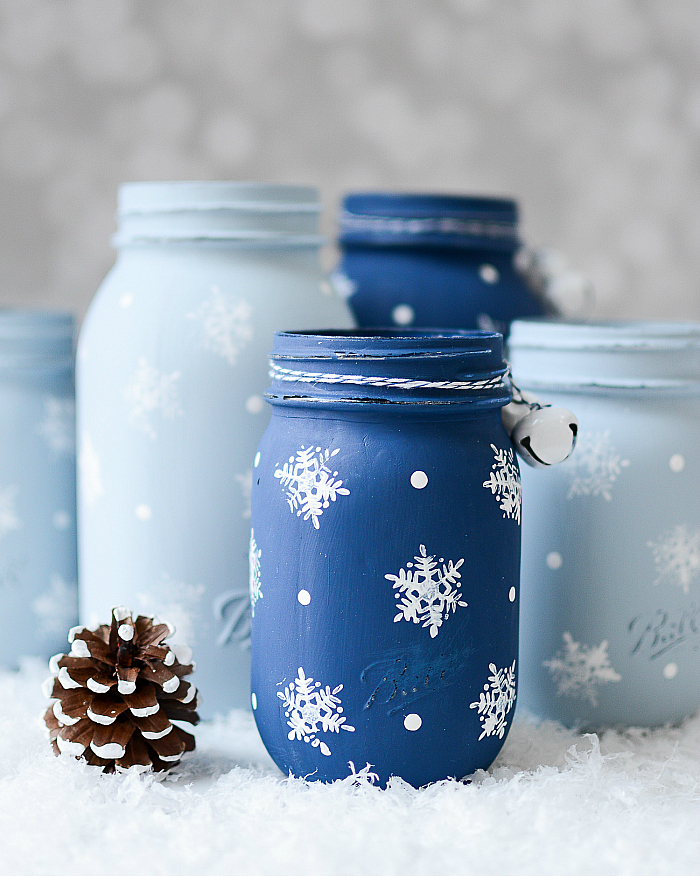 because of it's unique smooth sides.
How To Make Snowflake Mason Jars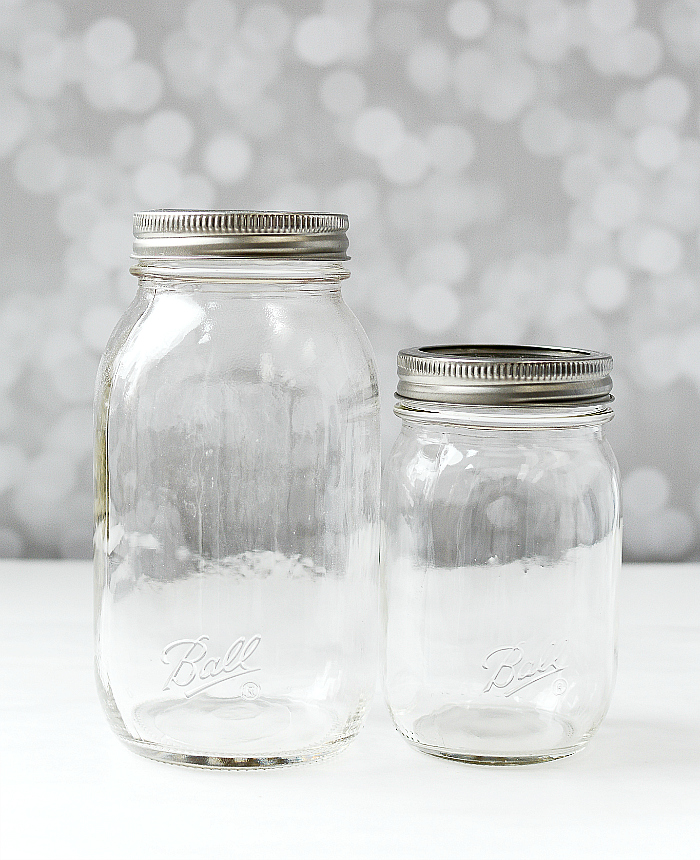 Materials*
Paint (I used chalking paint for the surface and white craft paint for the snowflakes)
Paint Brush
*some affiliate links included.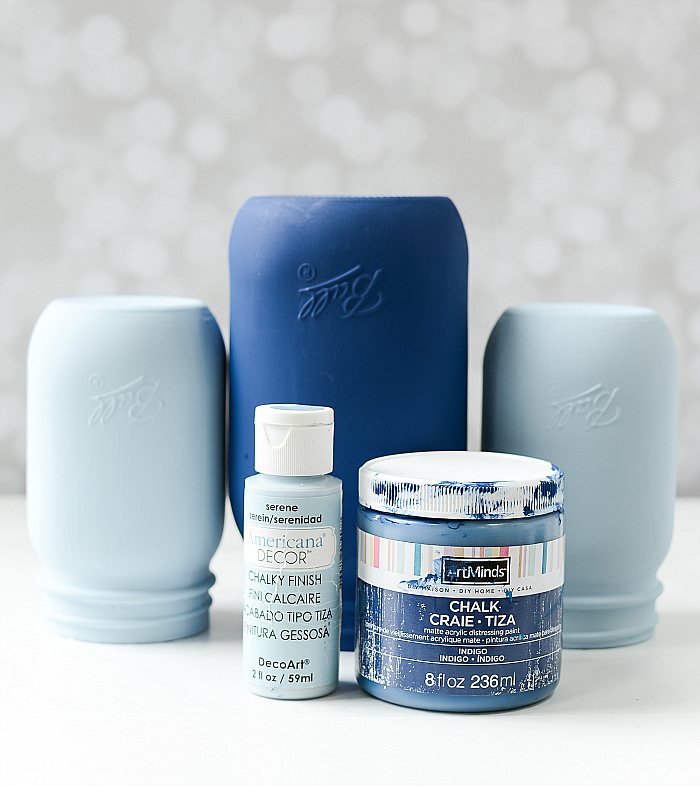 Paint jars. I gave mine two coats. Let dry.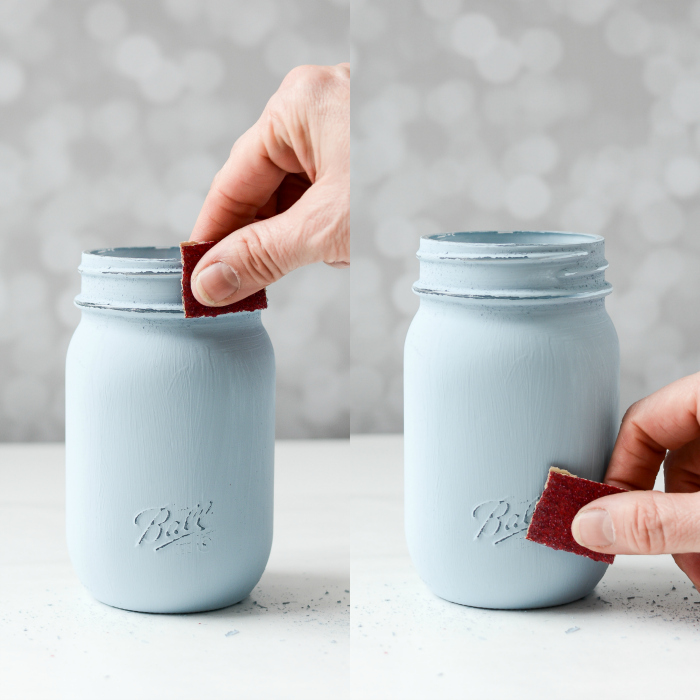 Distress lightly around rim and along small Ball words.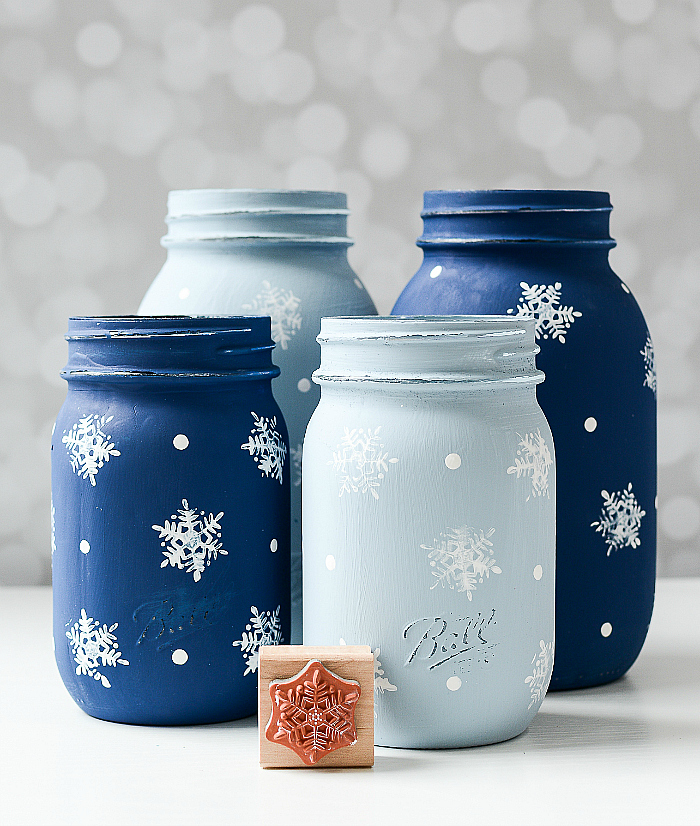 Dip stamp in white paint. I dabbed the stamp one time on a paper plate before stamping on jar. So it's dip in paint, stamp on paper plate lightly and then stamp on the jar. Straight on (no rolling). You can get maybe two snowflakes from one dip.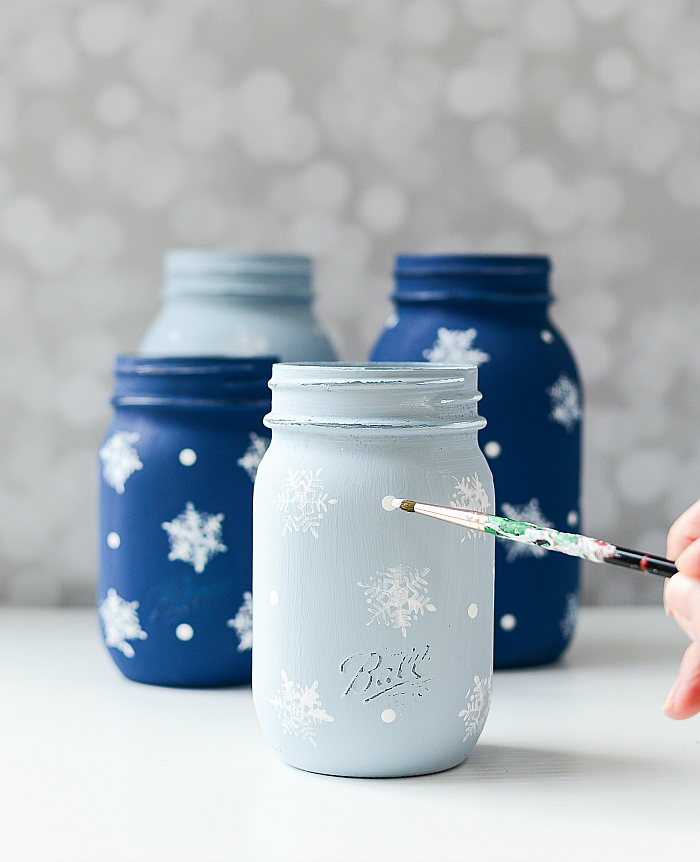 Use a paint brush to add dots. And you're done.
And who knows, if you follow my tutorial and make your very own snowflake mason jars maybe Mike and Frank will dig your creation out of a barn some day in the future and share your story as a mason jar folk artist …
🙂
Pin It!

You Might Also Like:
Christmas Tree Mason Jar Votives
Mini Mason Jar Snowman Stocking Stuffers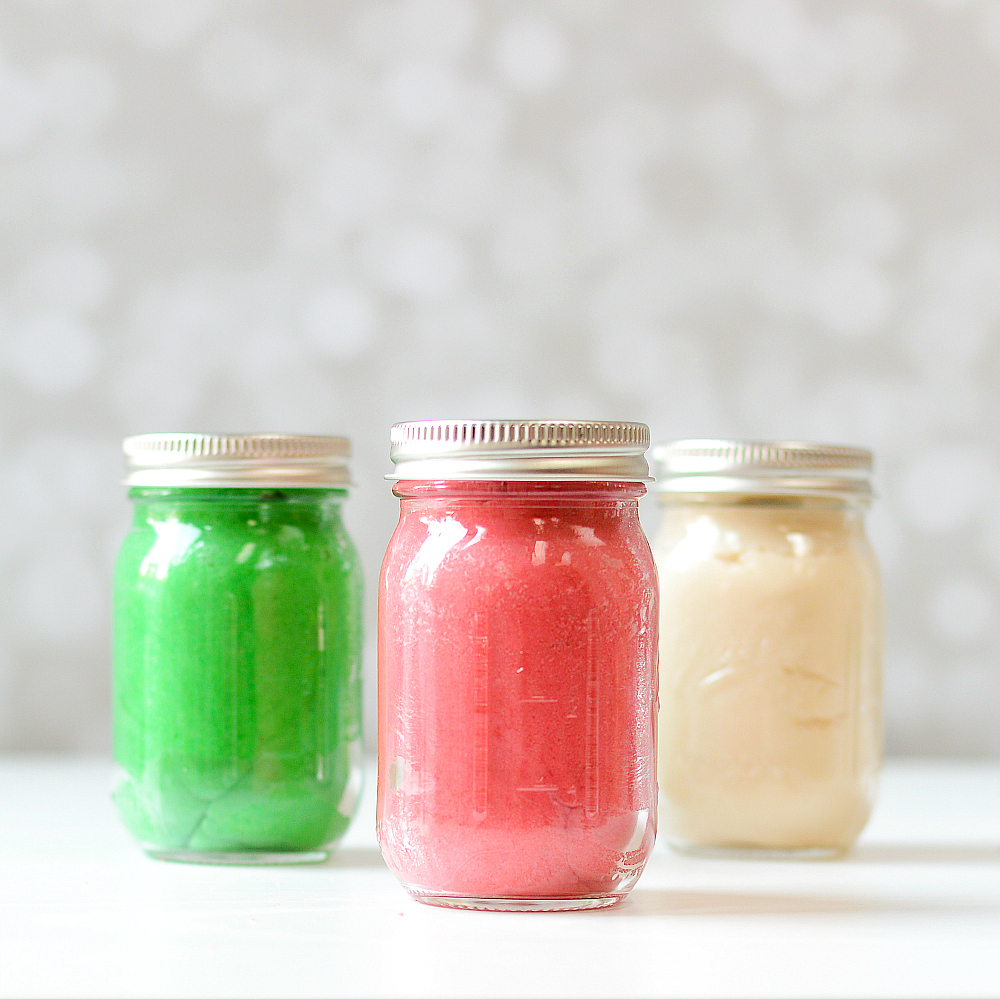 Mini Mason Jar Stocking Stuffer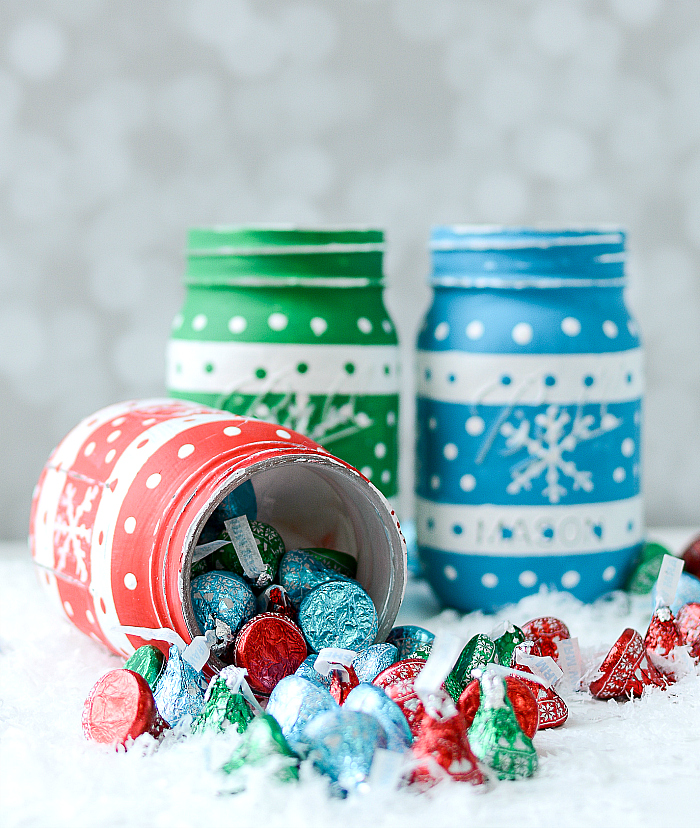 Today's post is a sponsored post brought to you by Ball Canning. However, any and all opinions about Ball Canning and smooth sided mason jars are 100% my own.