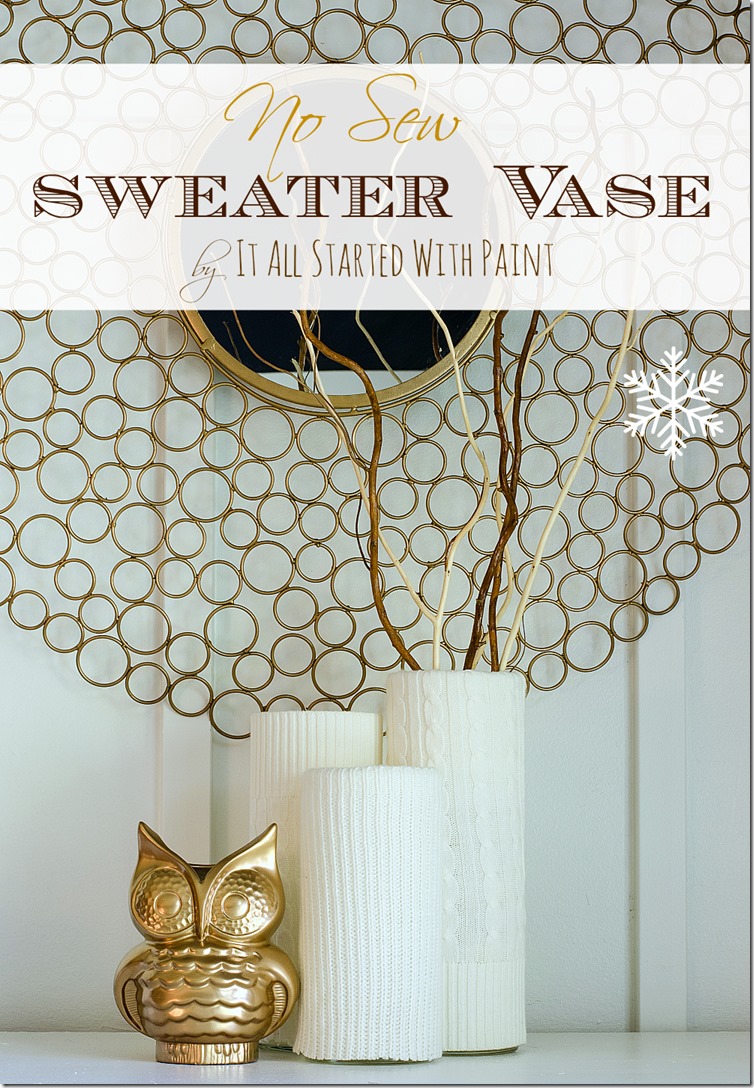 I fell in love with the sweater vase the first time I saw it …
and here is where I'm supposed to link to the blog post where I first saw a sweater vase.  But, honestly, I just can't remember where.
So, instead, I did  some research about the origin of the sweater vase.  Because I'm crazy like that.  Google search and I are best buddies …
we'll be announcing our engagement any day now. 😉

My soon-to-be-fiance Google image search delivered the answer I was looking for.  And, quite honestly, I wasn't all too surprised to find out sweater vases first cropped up in a  Country Living magazine article …
over two years ago.
Two.

Years.
Ago!
So why has it taken me so long to make some of my own?  Yeah, that's a question I've been asking myself too. 

Can you picture me now scratching my head?
Seriously, I have no good excuse.  Because they are so easy to make …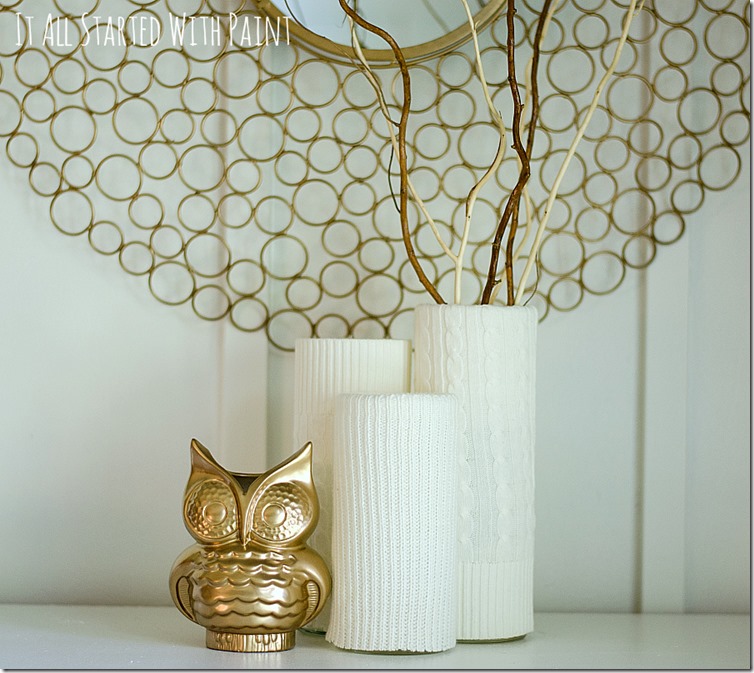 It took all of five minutes …
not counting the time spent going to the Salvation Army to buy sweaters and vases on the cheap.
I simply threaded the sleeve onto the vase …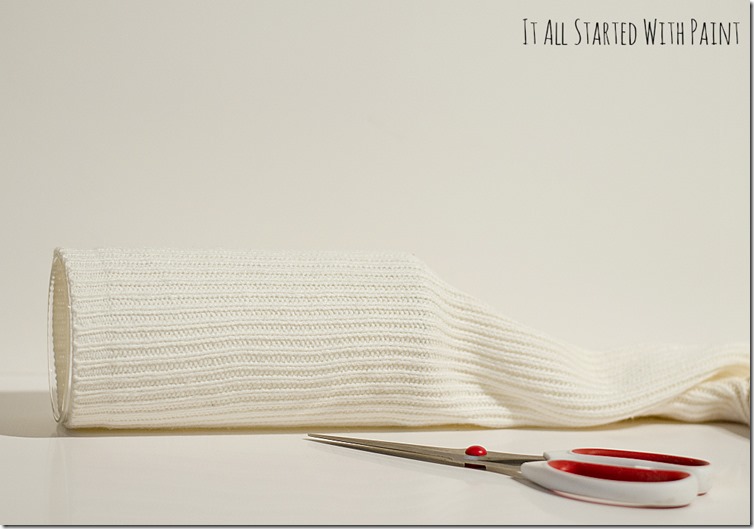 cut along the bottom …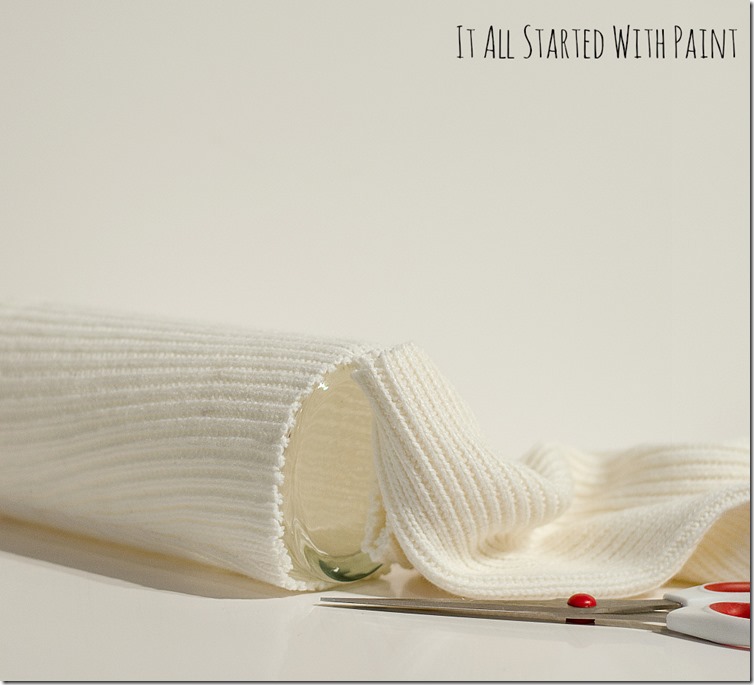 and I was done …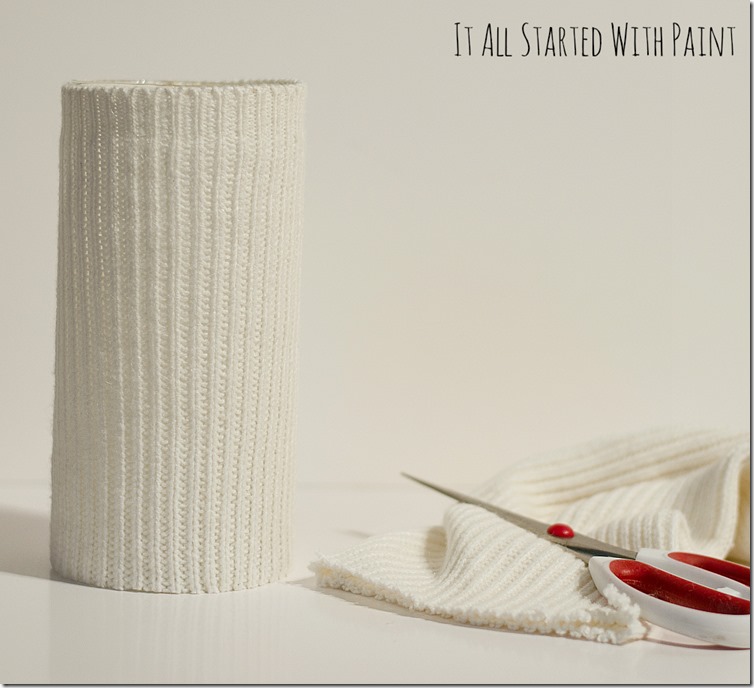 To mix things up, I cut the next one at the top of the vase instead of the bottom …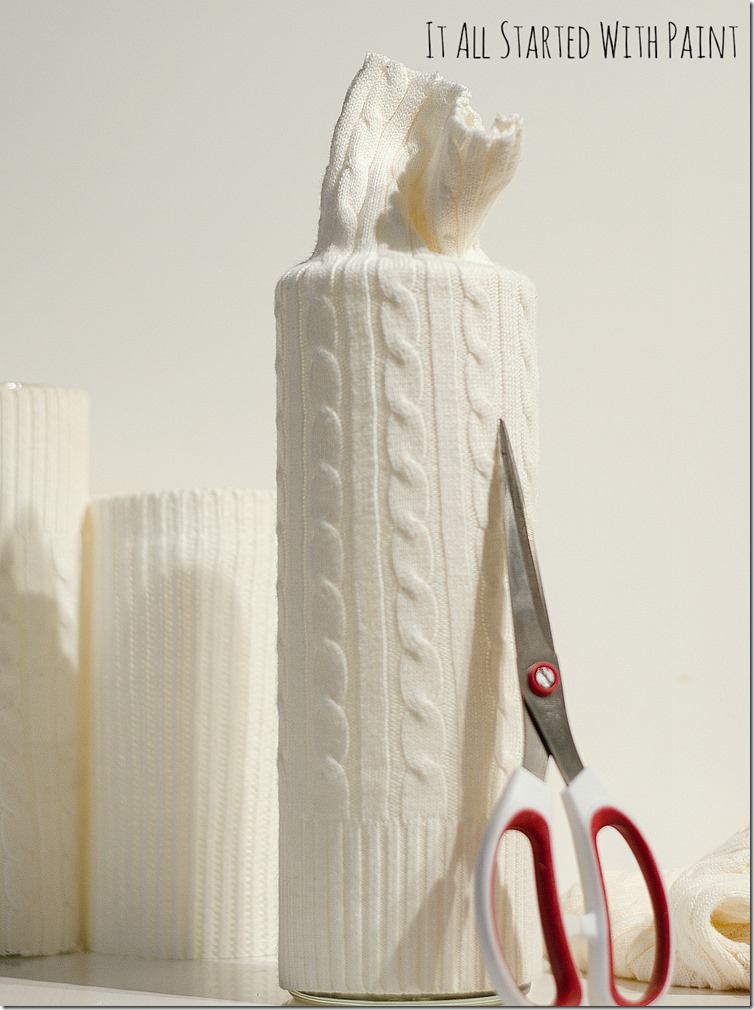 And then just folded the excess fabric inside the vase …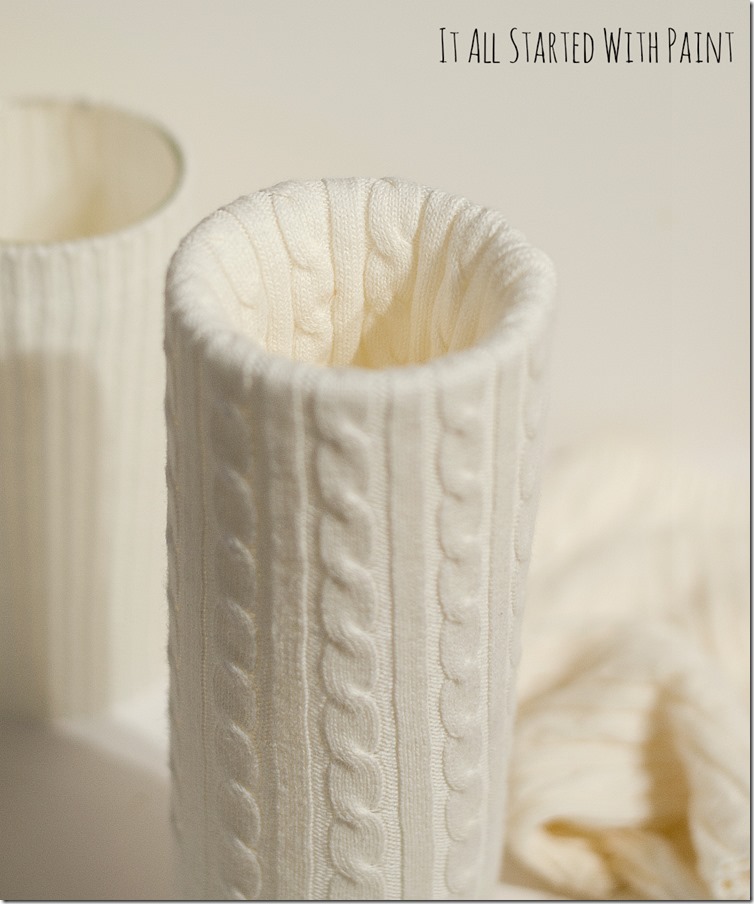 That's it.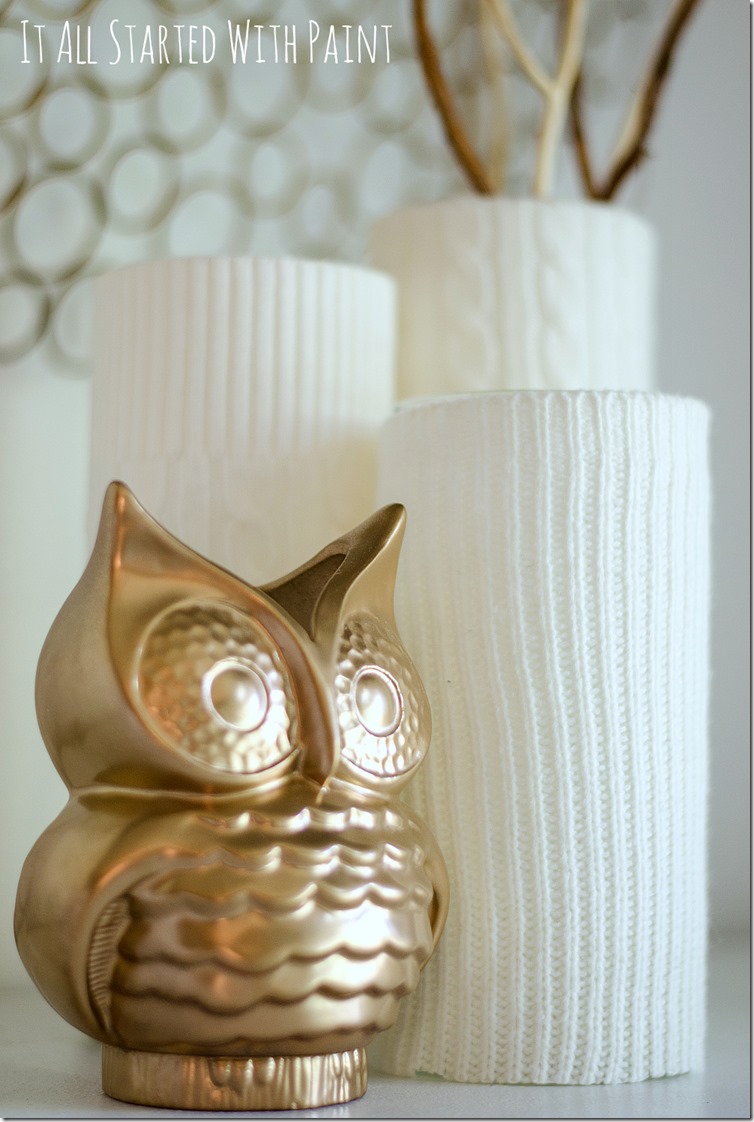 And now my vases are all cozy and warm …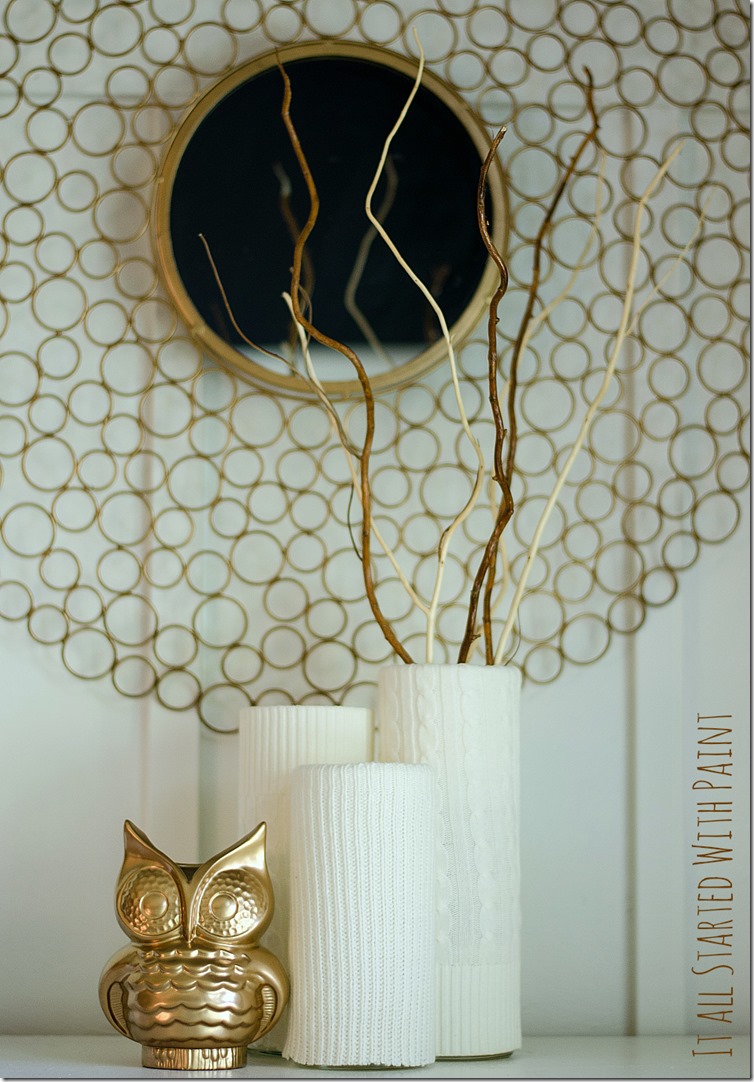 and questioning me about why it too so long …


P.S.  This project first appeared on a contributor post I created for Made From Pinterest.

You Might Also Like: