Thanksgiving Centerpiece Ideas – White Pumpkins, Eucalyptus, Votives – Simple Neutral Centerpiece.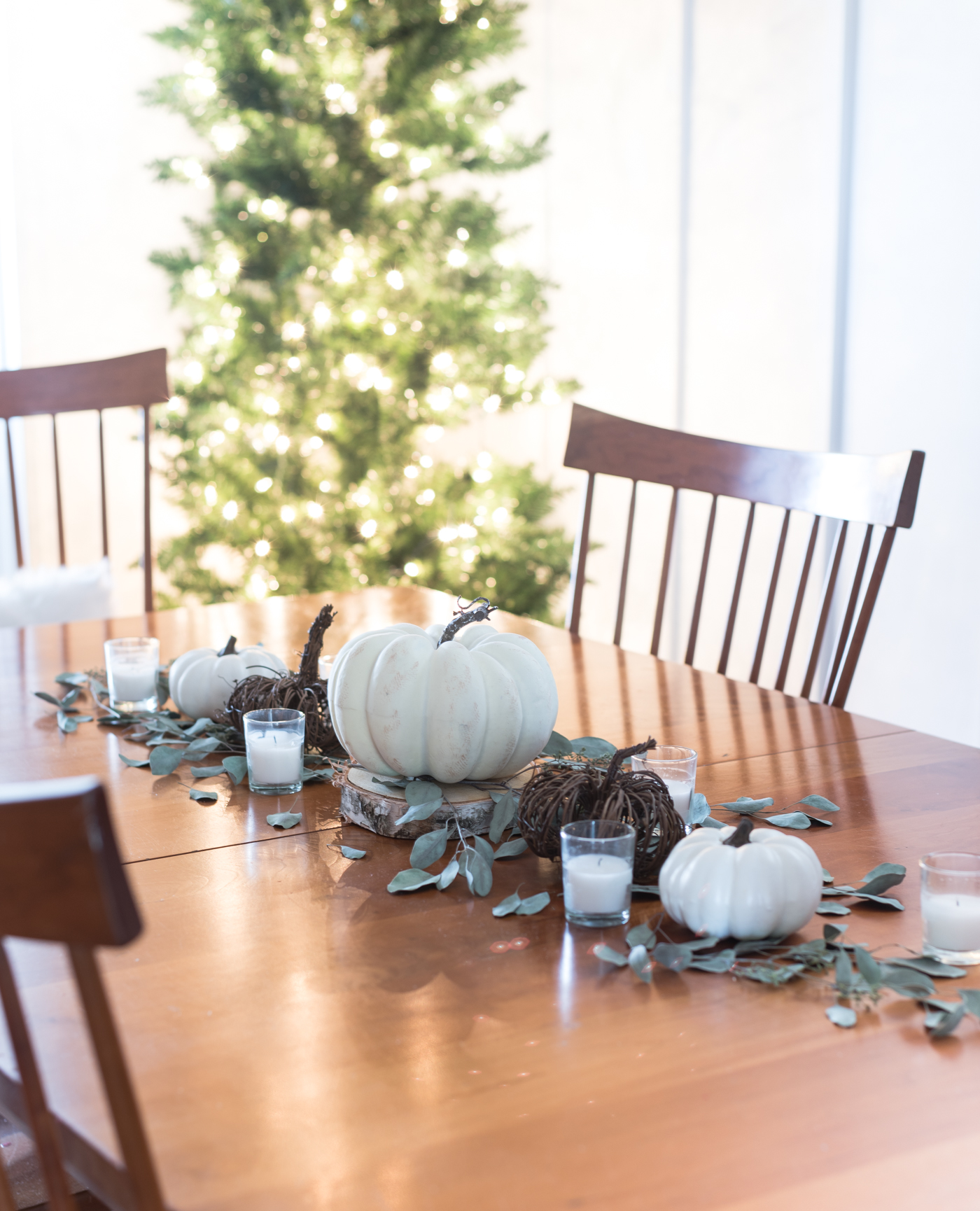 I know. I know.
Thanksgiving was two weeks ago.
But bear with me. I'm trying to catch up here (remember that spontaneous six months long time off thingy majingy).
Hey, it could have been worse. I have a few Halloween projects from October that I made and photographed but never shared! 😉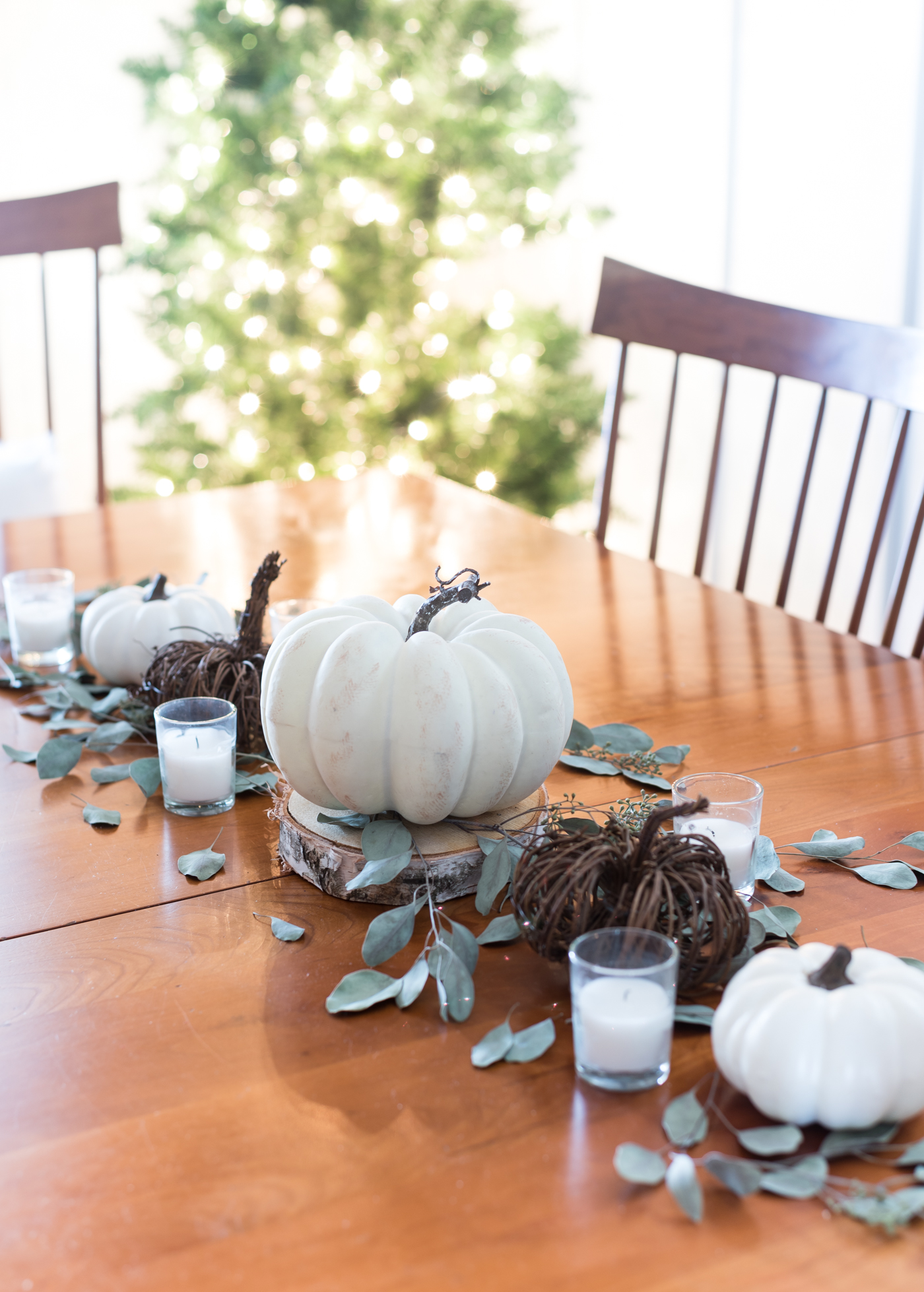 But this year I hosted Thanksgiving. Which was a very big deal. Because it's been many, many … many .... long years of not hosting.
Now, it's not like I don't like hosting. I do. It's just the family has grown in size as kids grow up and get married and have kids of their own. And, quite frankly, my space-challenged house could no longer accommodate all those new family additions.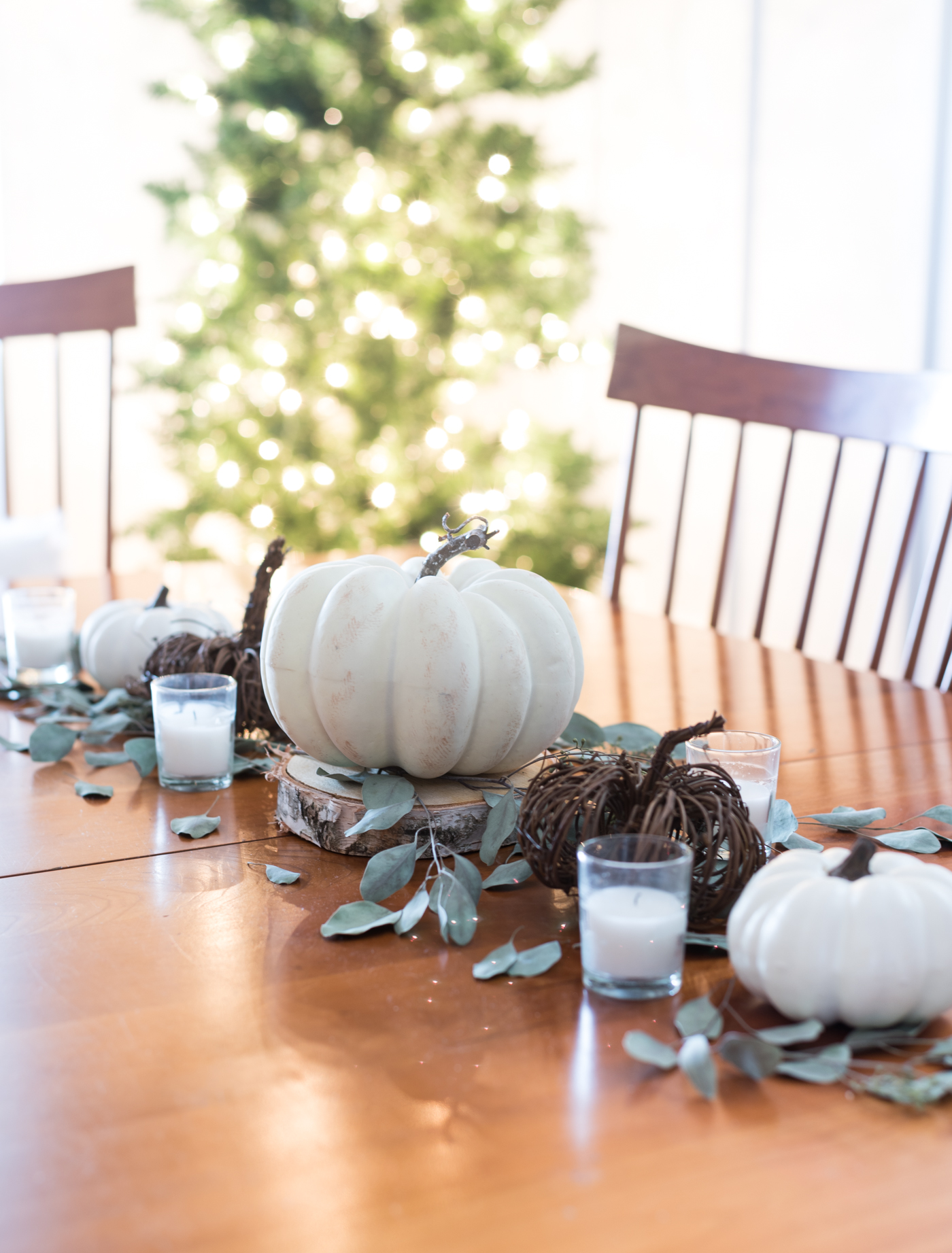 But this year we were a small group. Me, Mike, my two kids, Mike's two sisters and one brother-in-law. A perfect size for a gathering in my home!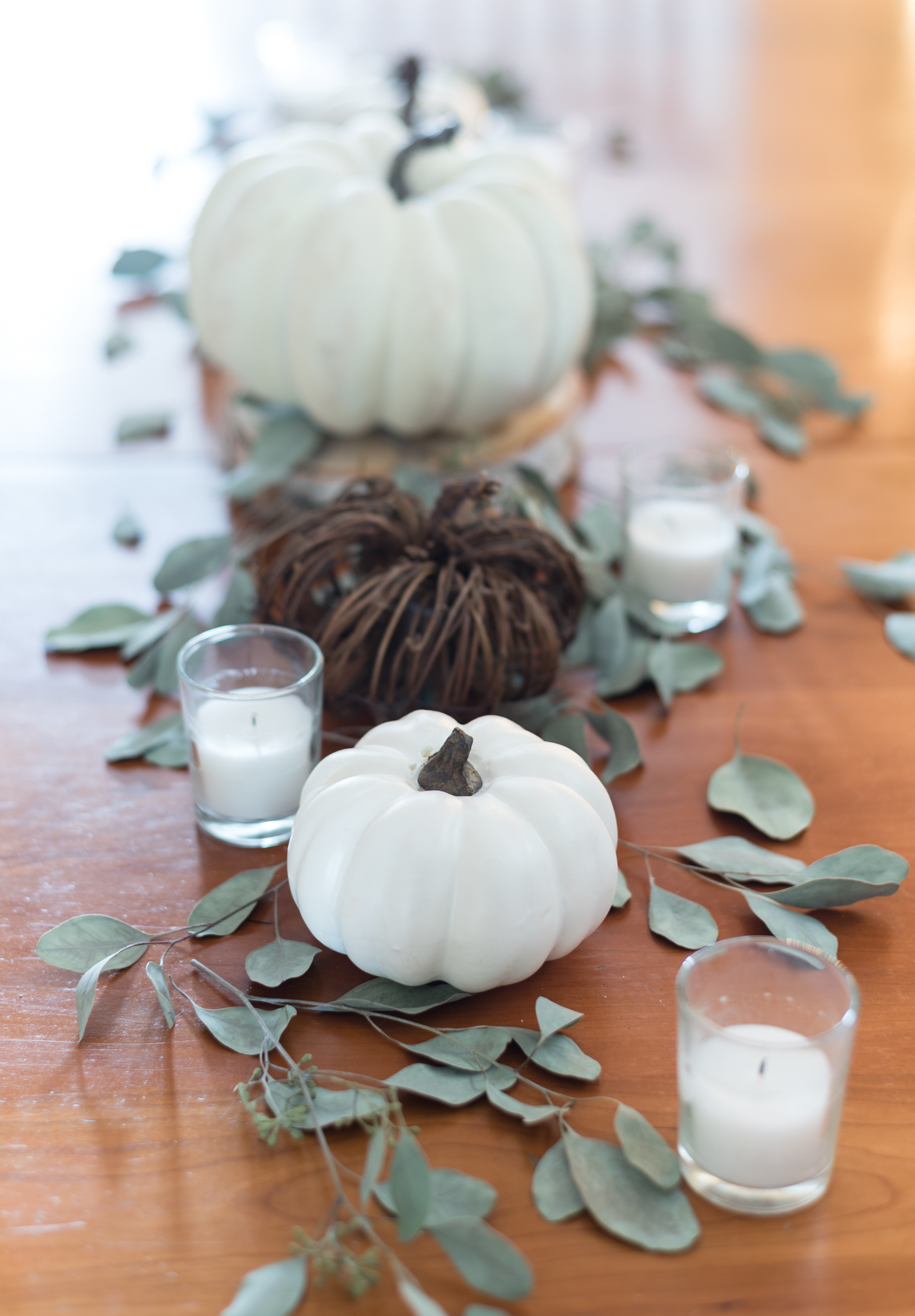 So in preparation for our little gathering, I decided to paint the walls, make new pillow slip covers and get new rugs.
That's normal preparation, right?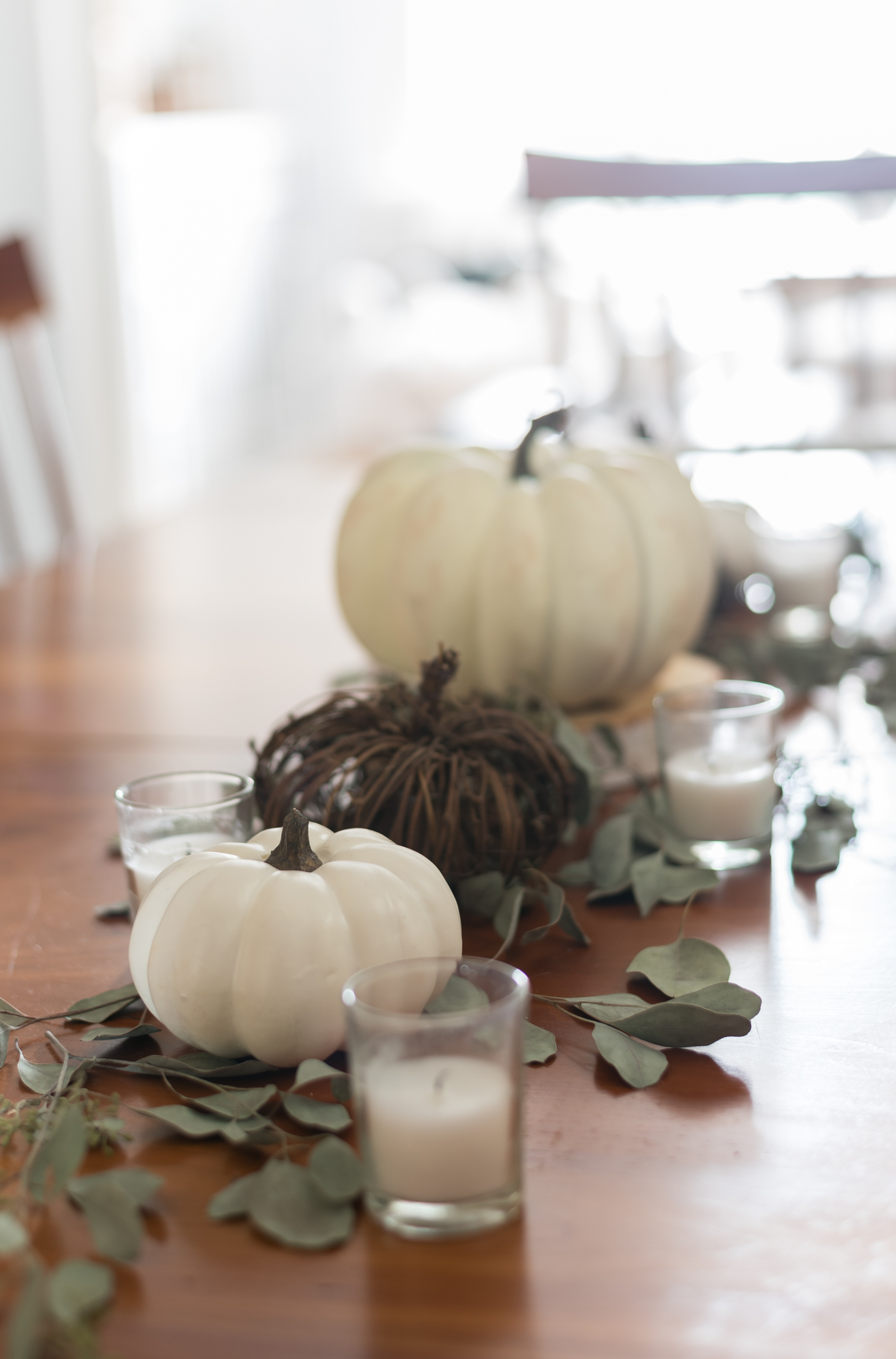 Naturally, my husband thought I was insane. And perhaps I was. But I'll tell you what …
it gave me a chance to give the house a nice, deep clean. You know the kind, right. The behind-the-armoire-and-hutch-and-under-the-couch-scrub-the-baseboards kinds of deep clean.
Boy does that feel good. Like a nice, long hot shower after a strenuous work-out!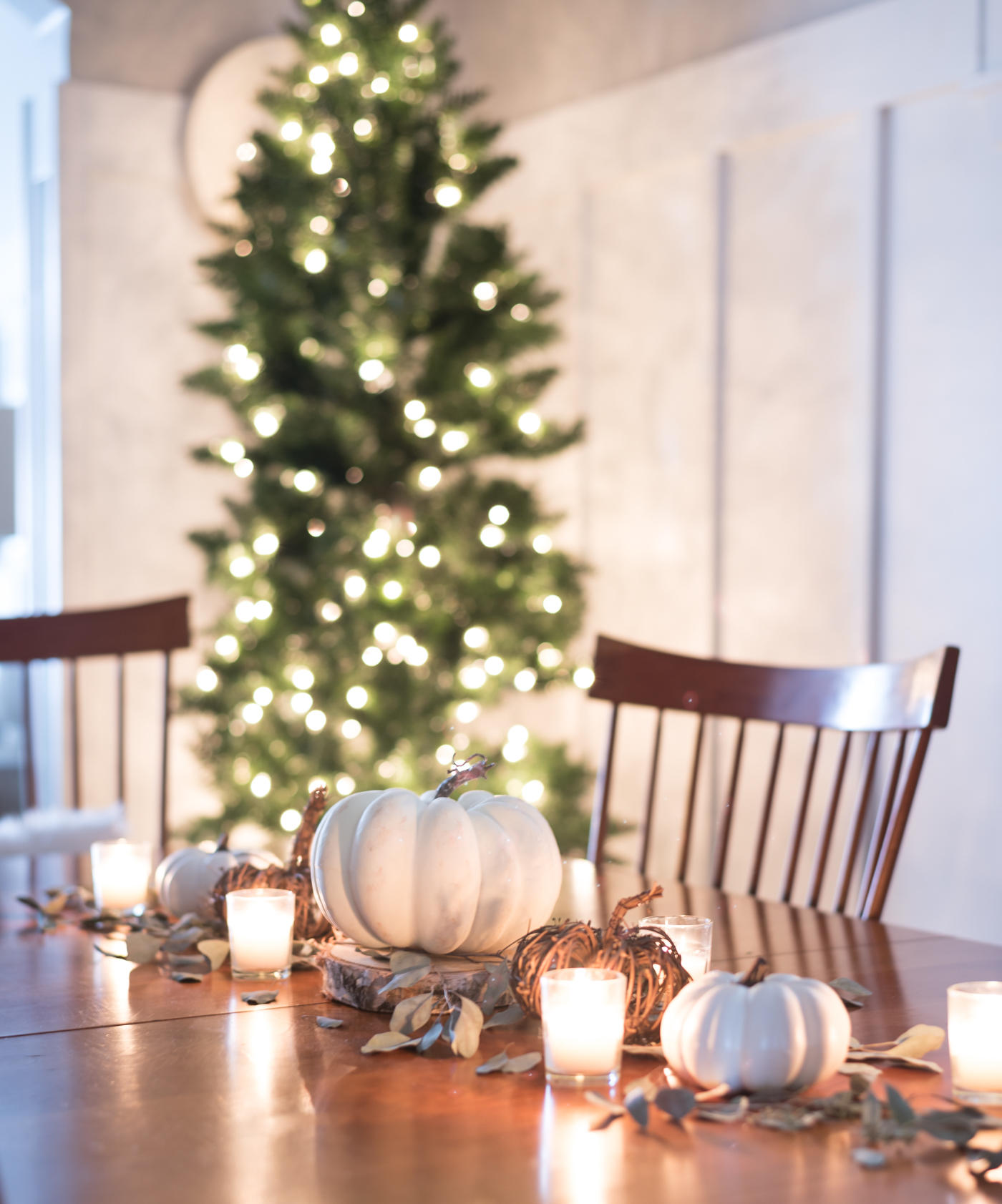 Oh, and you can catch a glimpse of the newly painted wall color above the board and batten in these two pictures. It's a nice, neutral light gray.
And after the navy, it really brightens up the place.
I'll share a full before & after post after the holidays with all the paint-color-rug-and-fabric resources and names and links.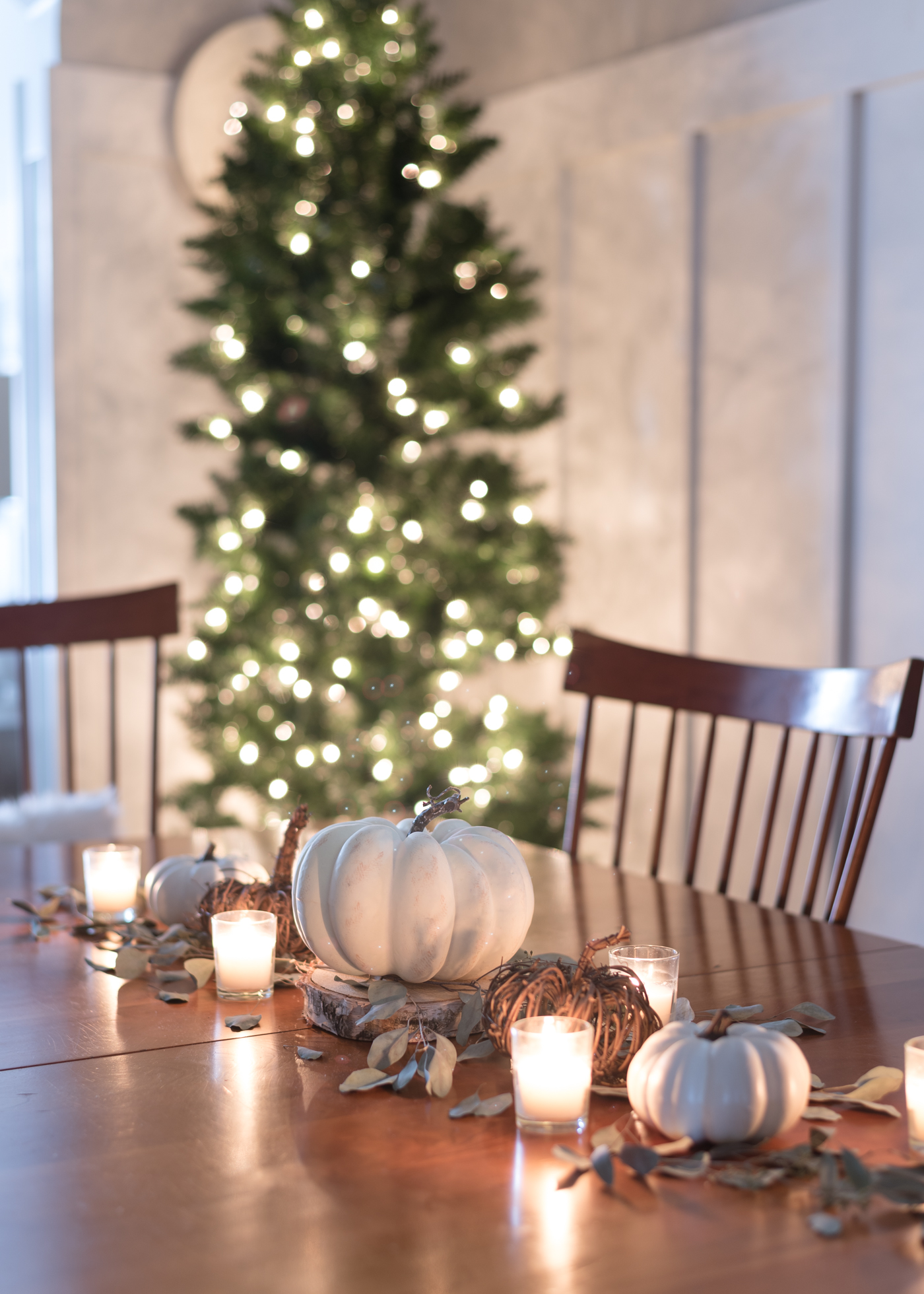 But for now, let's just enjoy some candlelight and twinkle lights in my neutral Thanksgiving centerpiece. It's nice and low so it doesn't get in the way of conversation. I used a few faux white pumpkins (from my stash), twig pumpkins (again, my stash) simple votives (found at Michael's), birch wood slice (found at Mariano's grocery store) and fresh greens from the grocery store that I dismantled and spread along the table.
That's it. Simple. Neutral. Pretty.
Oh, and it went perfectly with my freshly painted walls ….
and sparkling baseboards!
Before I go, here's a quick and shameless plug for my Etsy shop. I still have some cars in jars left that can be delivered in time for Christmas: