I read somewhere that making the bed each morning will make you more productive. The single act of accomplishing a task that, for many (myself included), is less than desirable can get your day off on the right foot. The productive foot.
Which I think may be the right one. 🙂
For the past month-and-a-half or so — I don't recall the exact date on which I started this exercise in increasing productivity — I've been making the bed each morning. After I get dressed. After I brush my teeth. After I put in my contacts so I can see what I'm doing. But before I head downstairs. Before I pass go and collect my 200 dollars.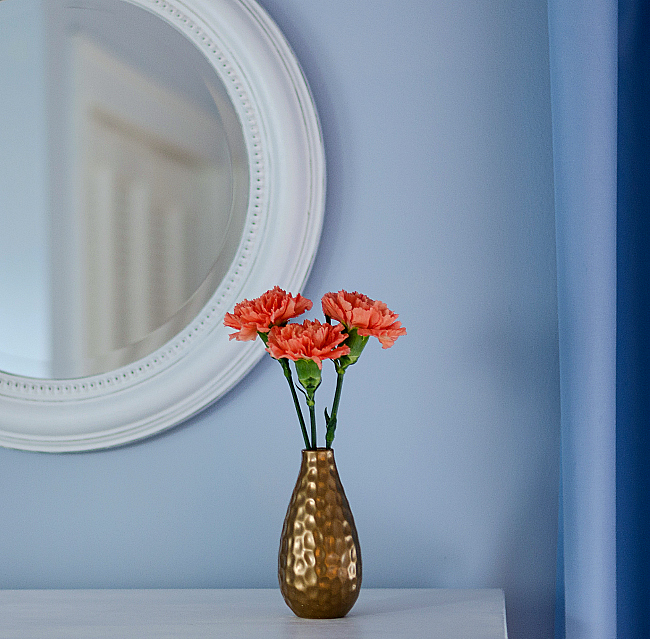 Unfortunately, this experiment is a complete and utter failure. For me. In fact, it seems to have the opposite effect. Somehow, performing the early morning bed-making task justifies time wasted. Doing things like taking yet another Harry Potter Buzzfeed quiz.
I would be sorted into Griffindor. And Cedric Diggory is the wizard I should "get with." 
Or surfing my Facebook newsfeed. Clicking through to Slate and Mashable stories. Or enticing "before and after" transformations teased by Hometalk.
The other downside of making the bed: I spend more time in the bedroom with my eyes open. And contacts in. Which has me thinking about mixing things up.
Yeah, yeah. Get your head out of the gutter.
I was talking design wise. Perhaps I should paint the bed frame? You know, give the space a lighter, more beachy vibe with white chalk paint.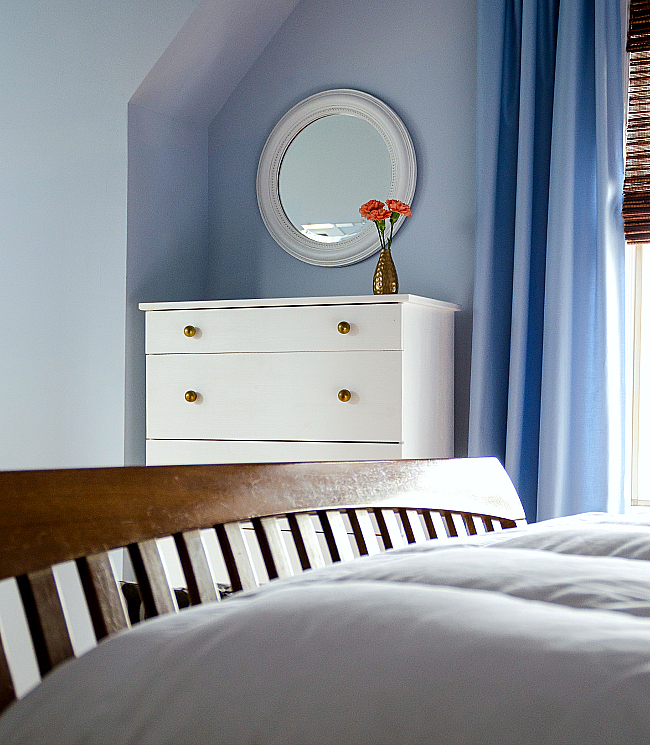 To compliment (okay, match) my IKEA Tarva dresser makeover.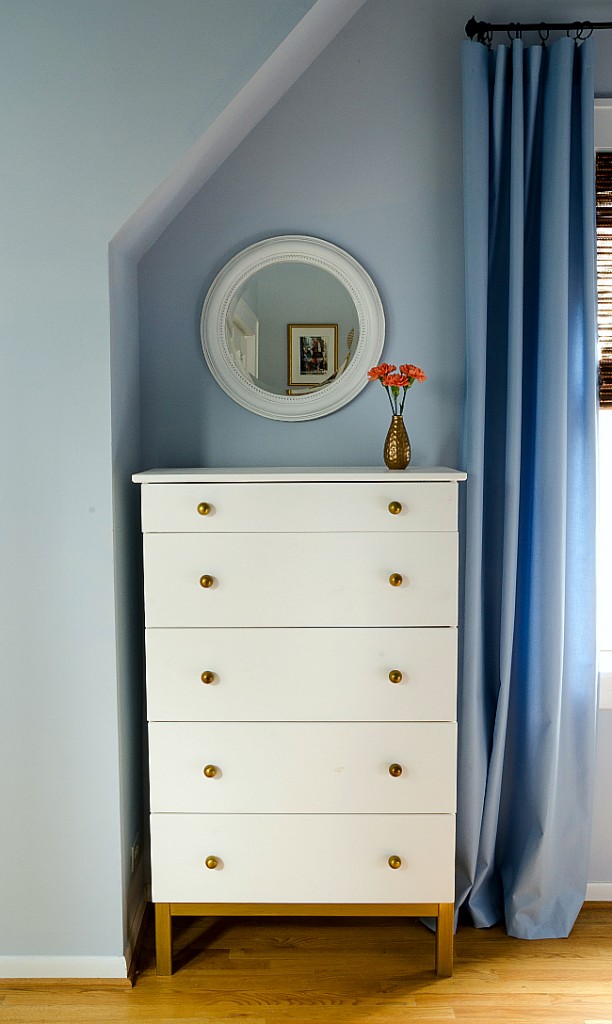 I'm just not sure what Mike would think about all white furniture.
Then there's the wall behind the bed.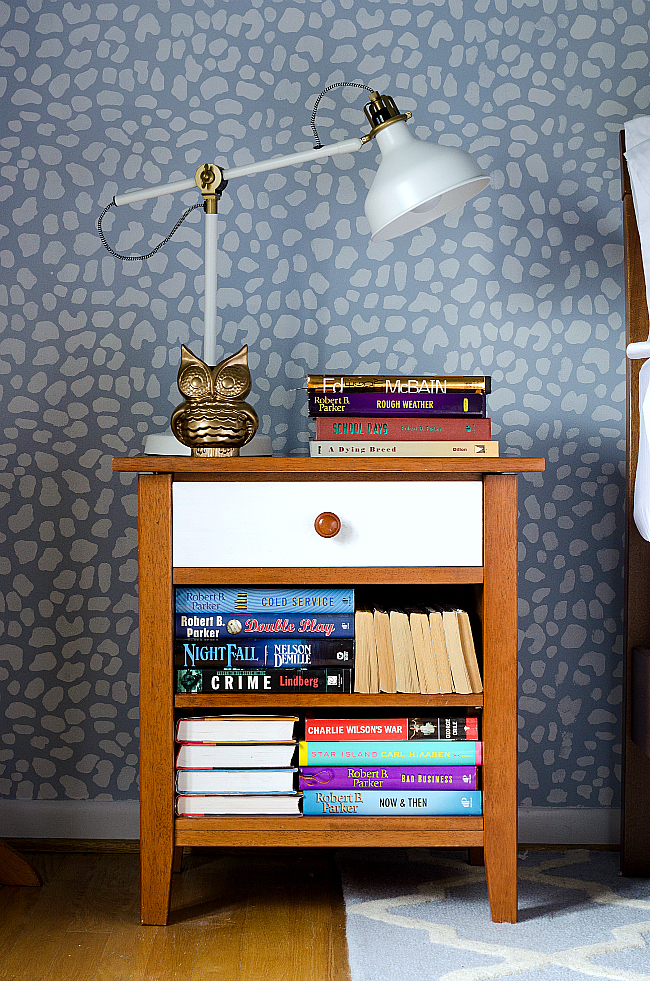 The leopard stencil is fun. And I do like it, but ….
I can't help thinking about a faux whitewashed brick wall? Or planked? Or bead board wallpaper?
The one thing I won't be changing is the wall color. Mostly because I don't want to paint the vaulted ceiling again.
Ever.
I'll leave that to the professionals.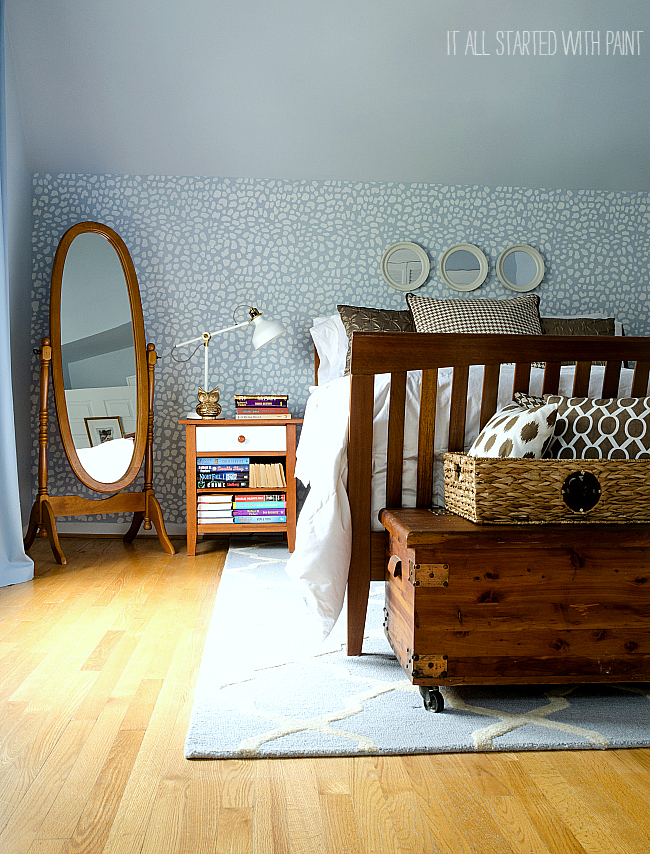 I'll leave you with my final conundrum: Should I continue to make the bed each morning?
If I do, clearly it gives me an excuse to goof off.
If I don't, I'll feel supremely lazy. And slug-like … which will lead to more goofing off.
Sigh.
Sharing: | Inspiration Monday |