I never play the lottery.
Okay, I'll amend that. I don't play daily. Or weekly. Or monthly. I only play when it hits crazy super high jackpots.
You could say I'm a fair weather lottery fan. 😉
And as I play the lottery (usually online with a mix of hand-picked numbers and auto selected numbers) I immediately start house hunting.
Is that wrong?
Am I the only one?
And … most importantly … am I jinxing myself by "counting my winnings" before numbers are even drawn?
Because as I'm picking those lottery numbers, I'm toggling back and forth with Zillow and Trulia and realtor.com
My focus (these days) of those Zillow and Trulia and realtor.com house searches are on downtown Chicago (shhhhh, don't tell my husband). Fabulous million dollar condos with must-have amazing views. Must-have spectacular kitchens and bathrooms. Must-have floor to ceiling windows so I can lie in bed at night and look out at Chicago's amazing, twinkling skyline …
And … a little further down on that must-have list … a mudroom.
Oh how I dream of a mudroom. With hooks and cubbies and a place for everything …
Now, in our current house we have a mudroom. Ish.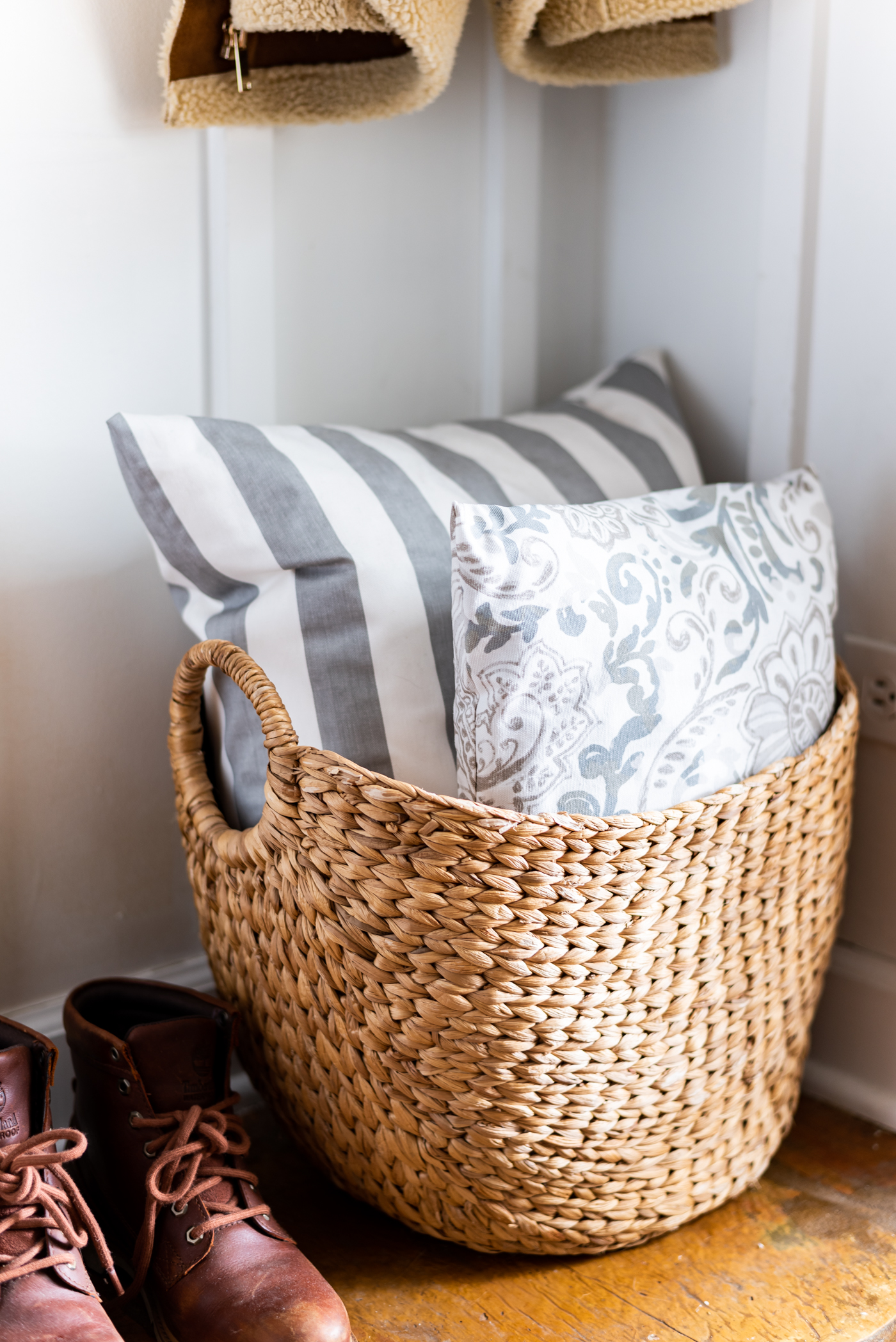 Before we adding on a
family room
on the back of our house, this was the back door area. When we moved in, there were a few hooks on one wall and we had an egg crate to capture our shoes and boots.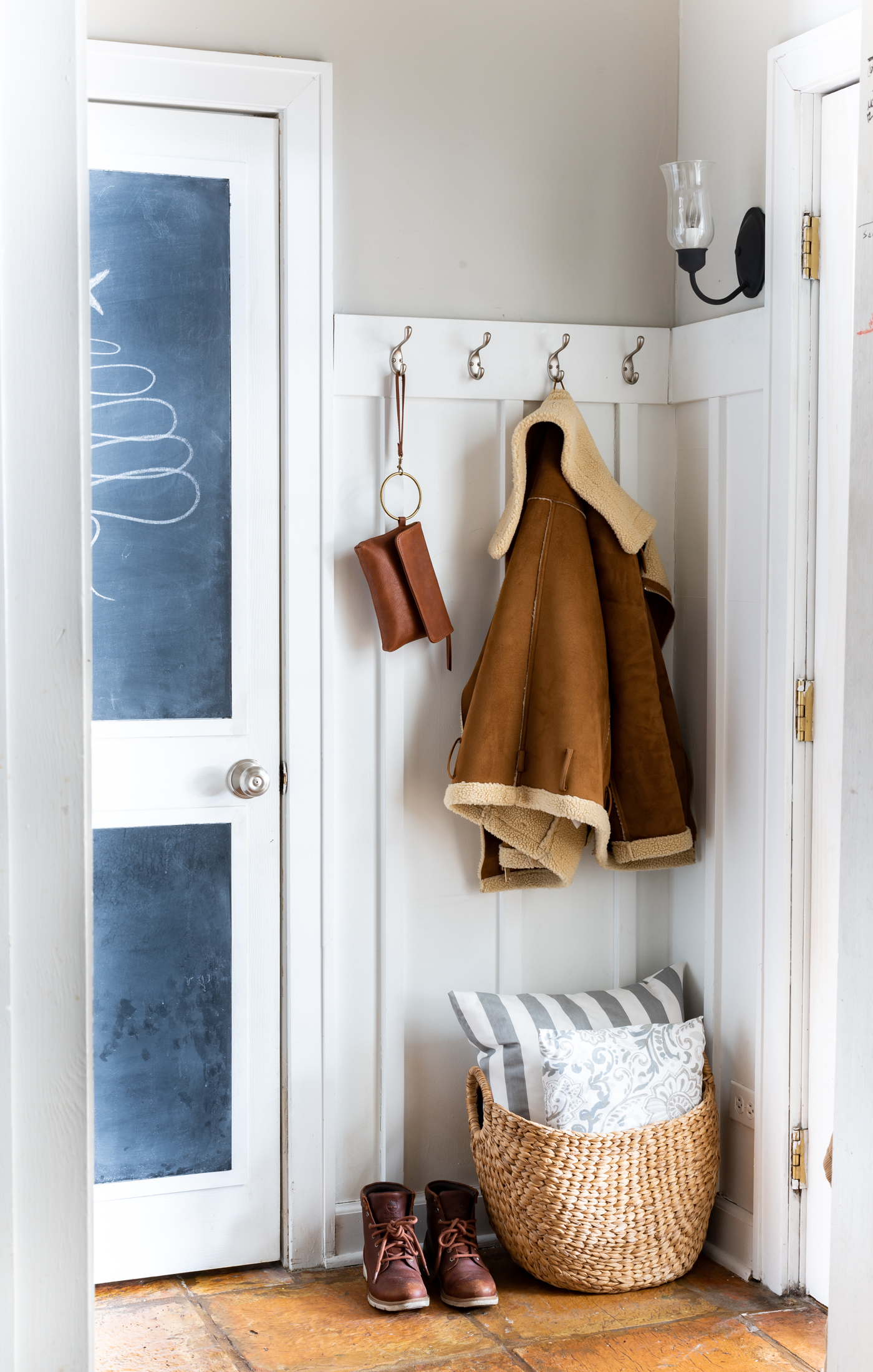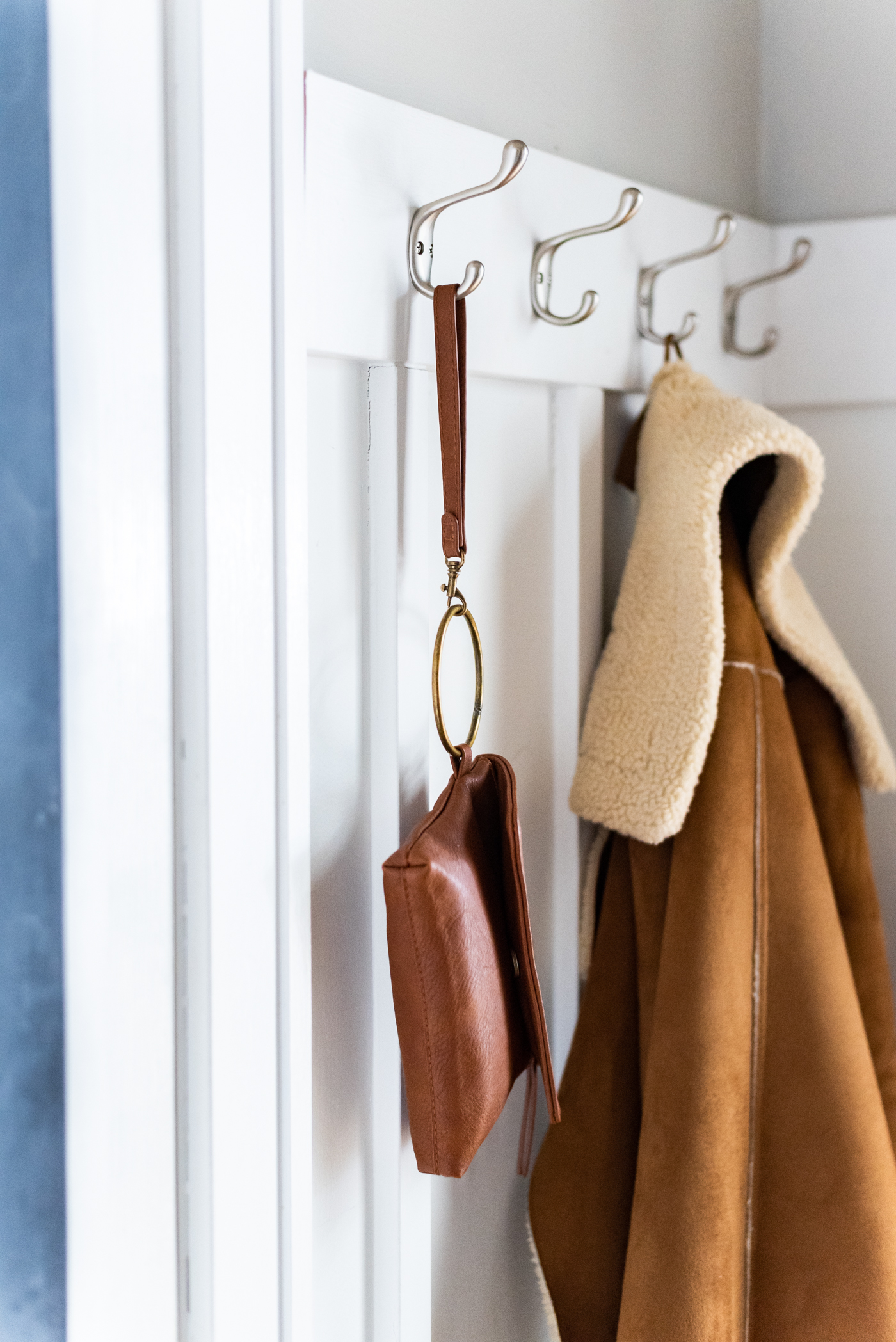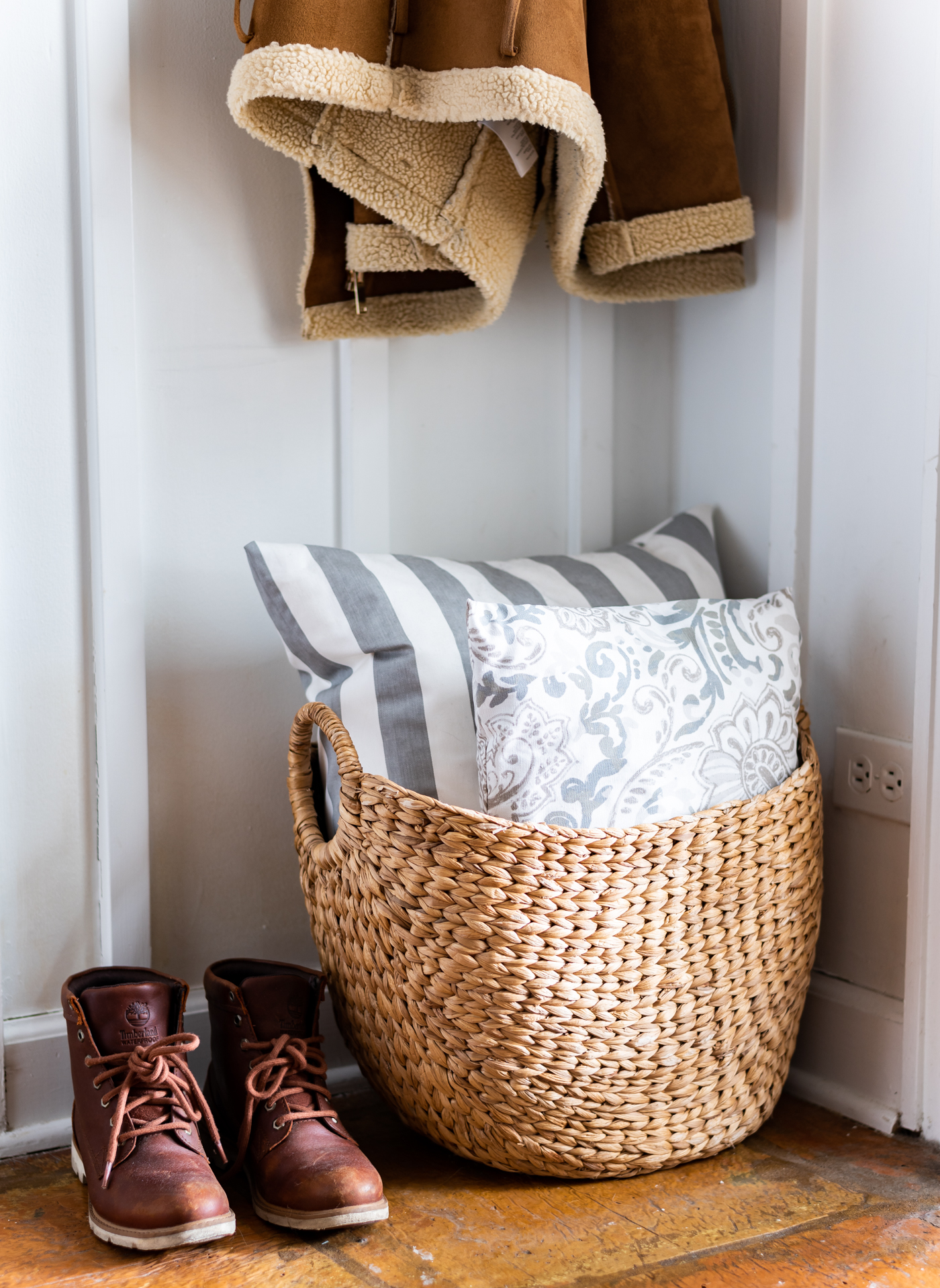 During my crazed board and batten obsession, I gave this mudroom-ish area it's own treatment. And, in doing so, was able to add even more hooks for the kids coats.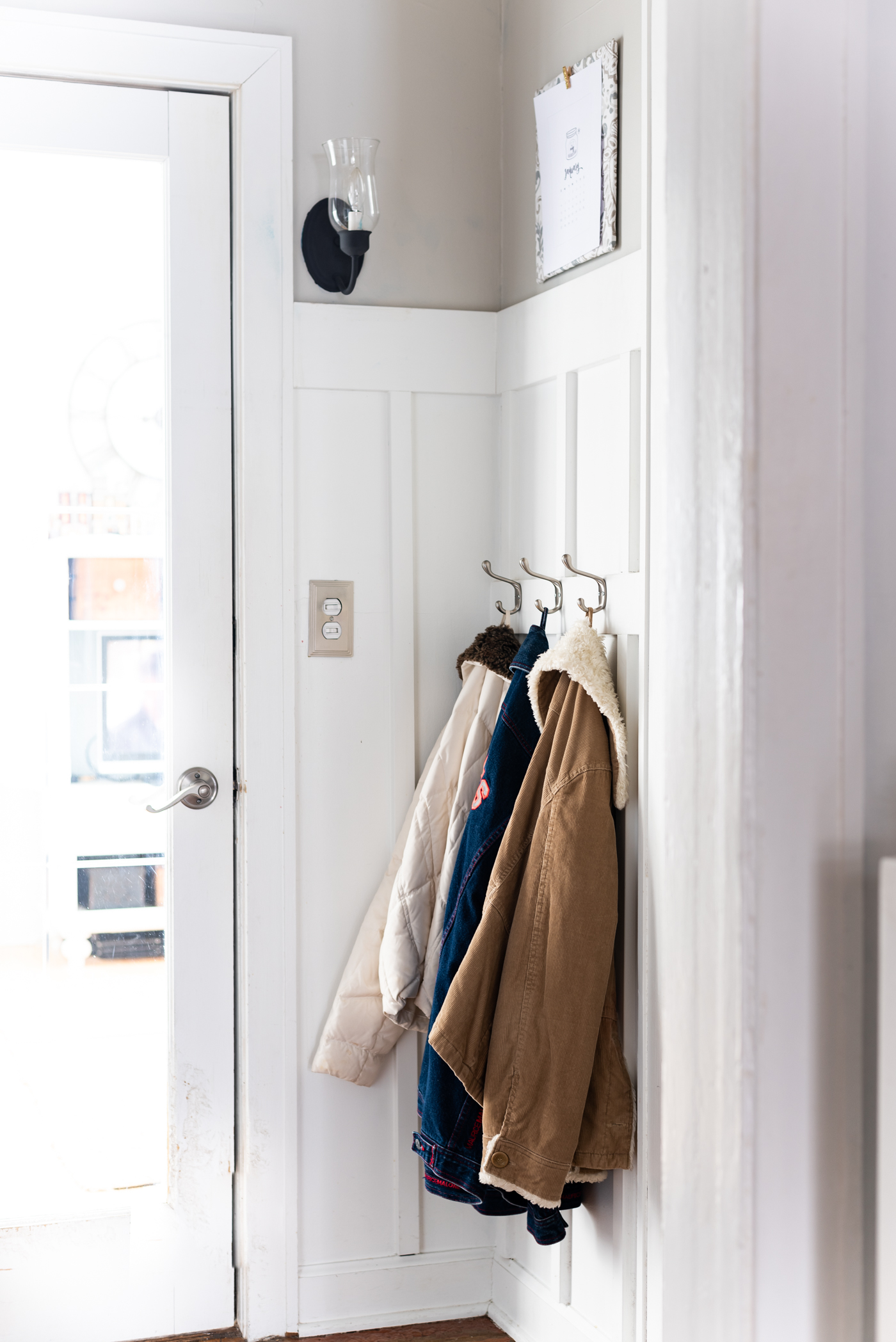 A few months back I gave this area a little spruce. Some gray paint on the walls (Sherwin Williams Agreeable Gray). And the sconces got a coat of Rustoleum chalk paint in Charcoal.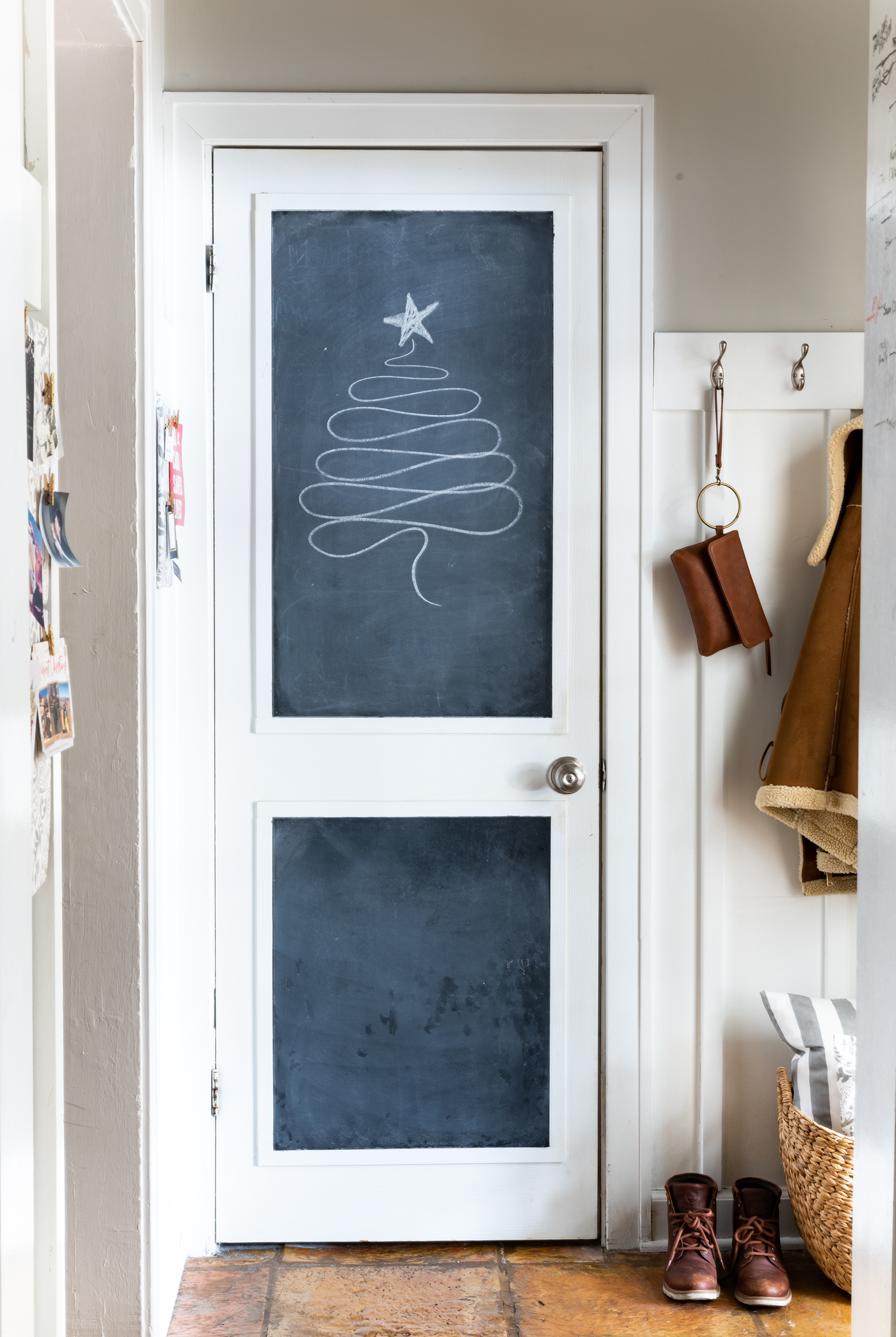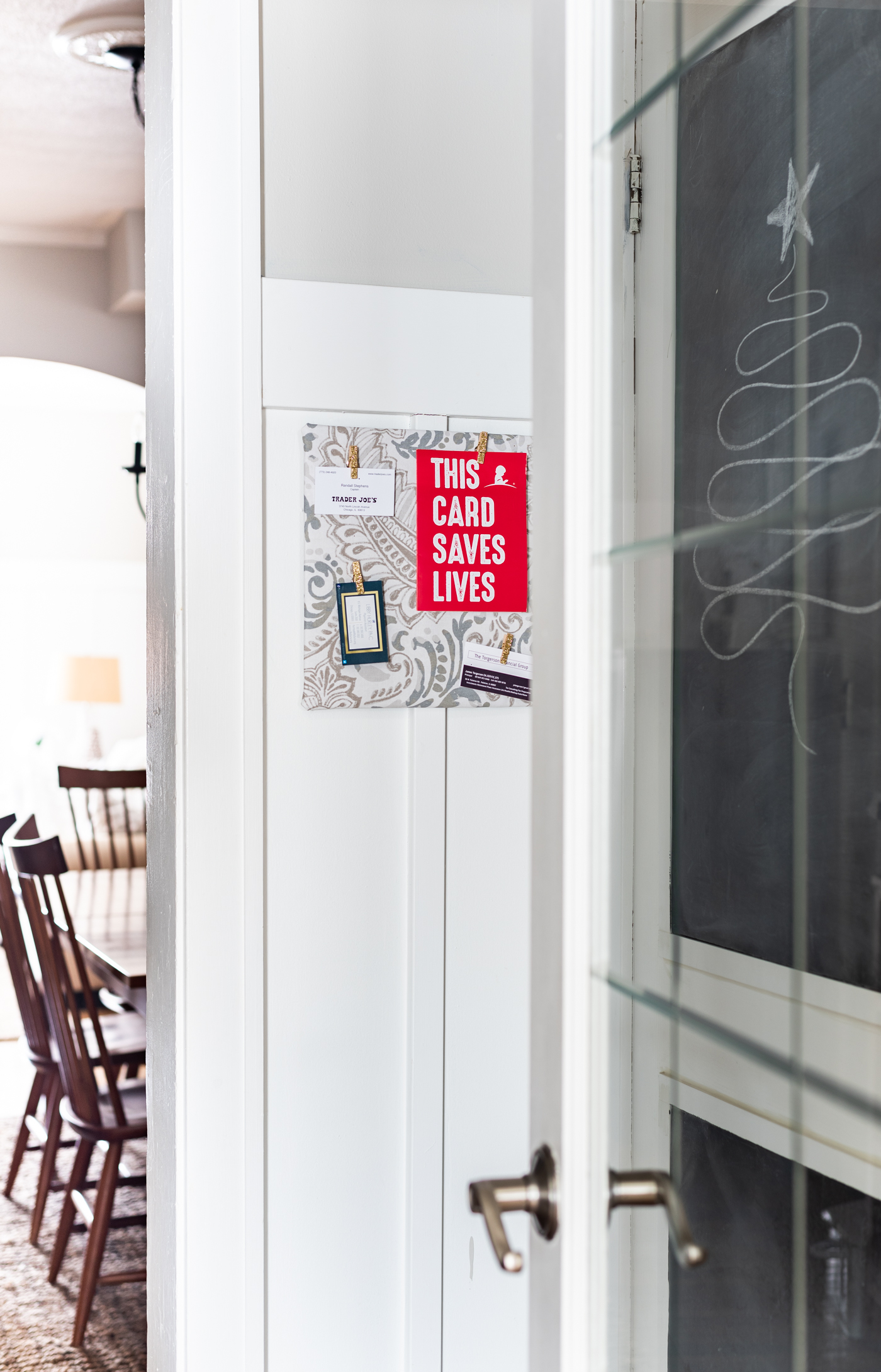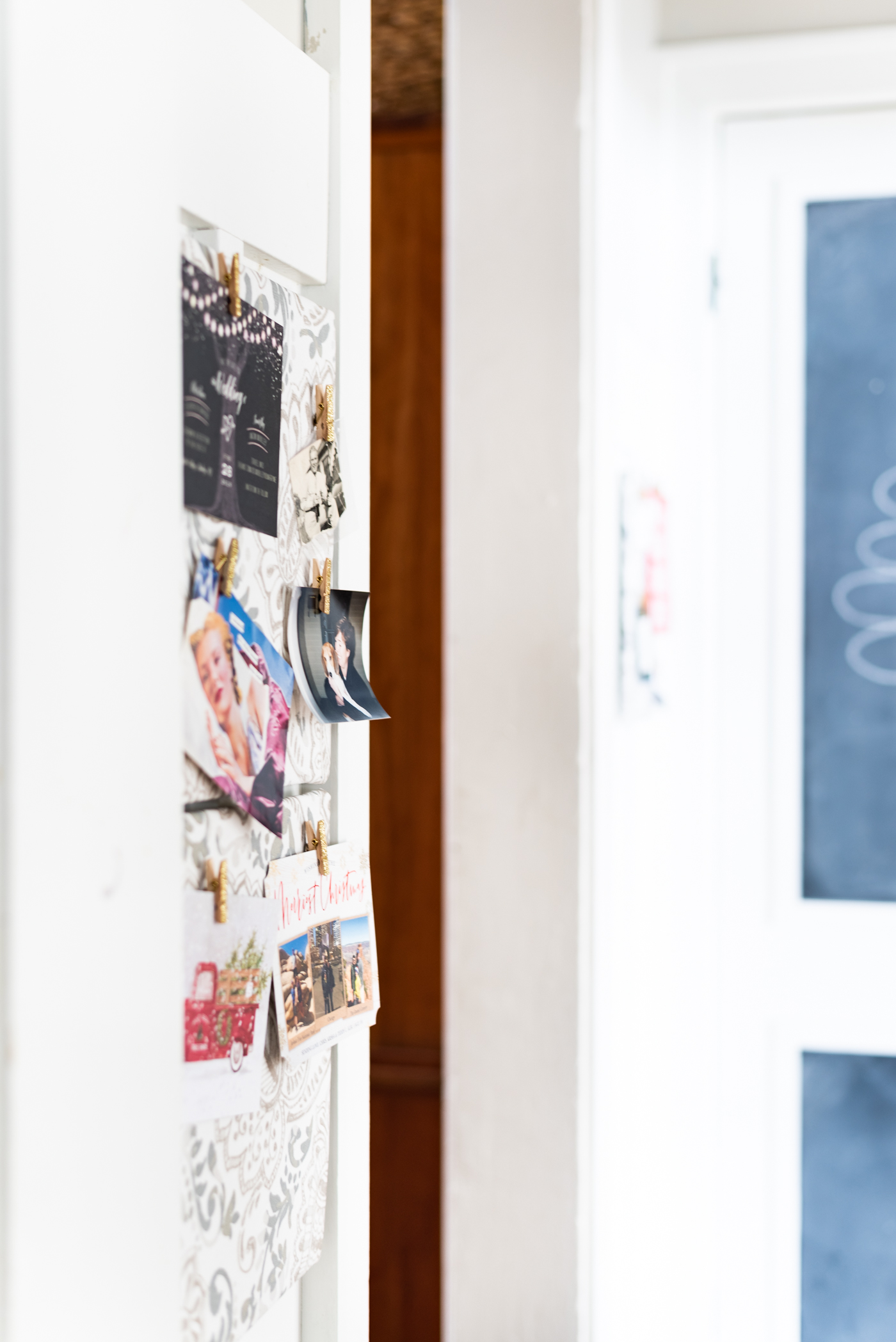 Oh, and a few fabric wrapped cork tiles help to keep us organized. Ish. 😉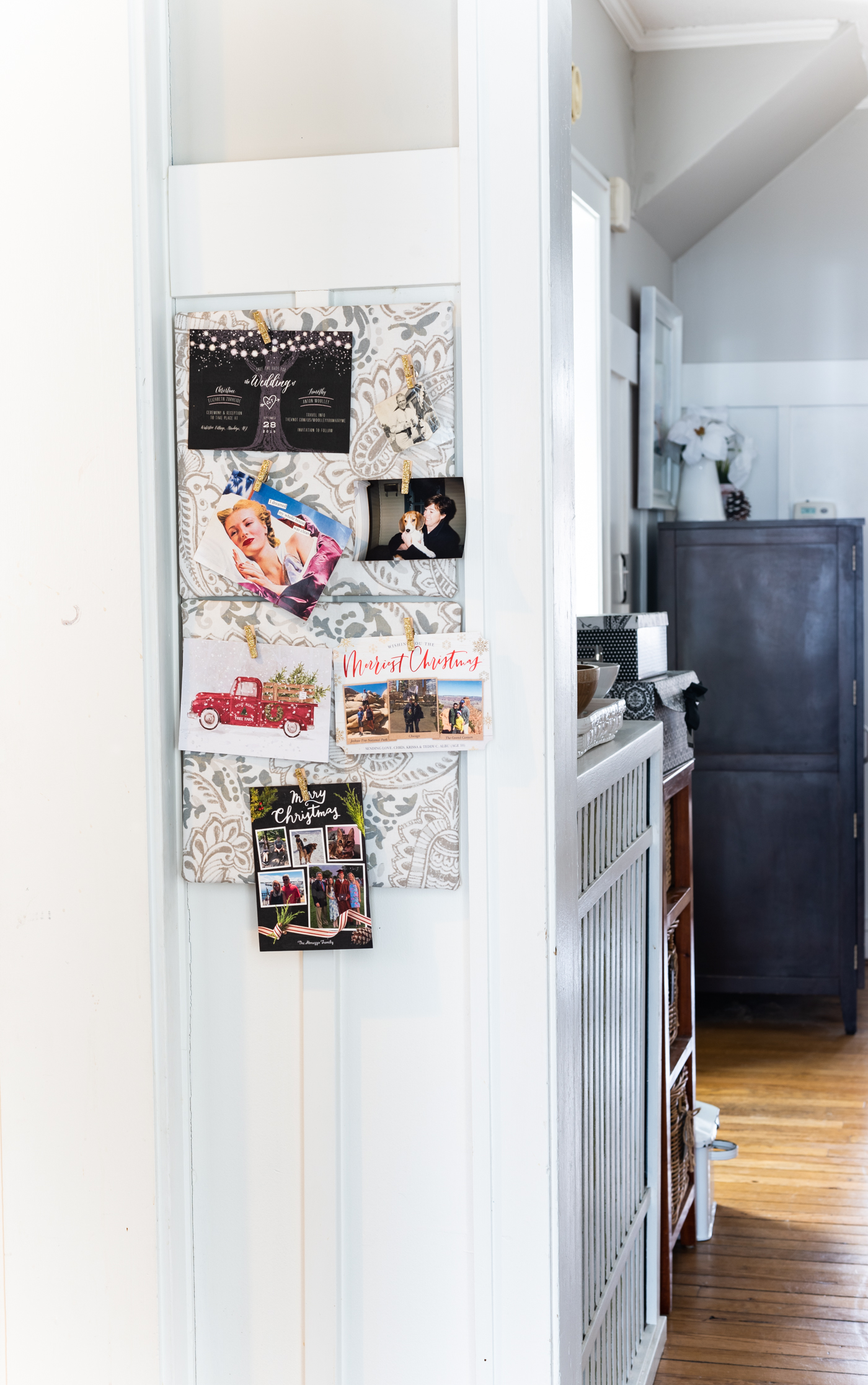 Oh my God, I just had a revelation!
Perhaps
my furnace dying on the coldest day of the year
(twice now) karma is because I keep dissing my house? I mean, hopping on Zillow as I purchase lottery tickets is a serious house diss. And I do frequently talk about how I'll be selling her as a tear down …
Perhaps this is the ultimate punishment … or, more likely, revenge? Forcing us to keep investing $$$ in her that we'll never recoup!
I think my head just exploded! 🙂