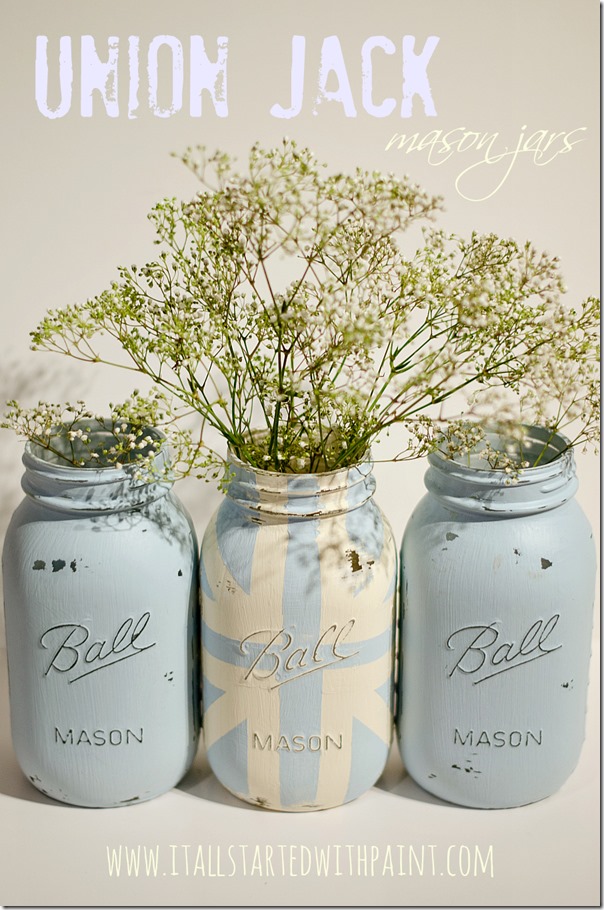 Do you think it was a mere coincidence that while I was making these Union Jack mason jar sets for the Etsy shop that Kate Middleton went into labor …
or perhaps my painted mason jars have magical properties?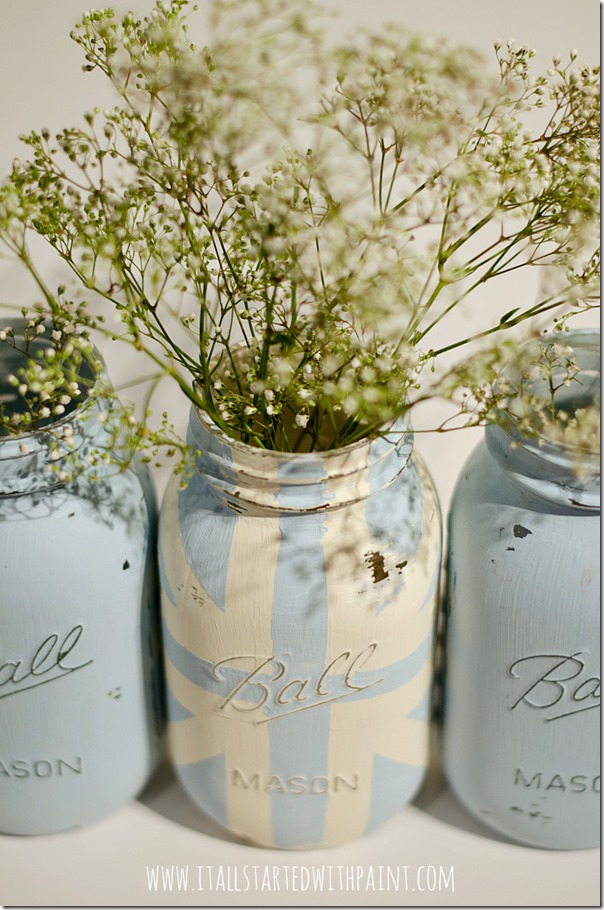 And would you believe me if I told you that the whole impending royal birth played no part in the reason why I chose this particular English-inspired design?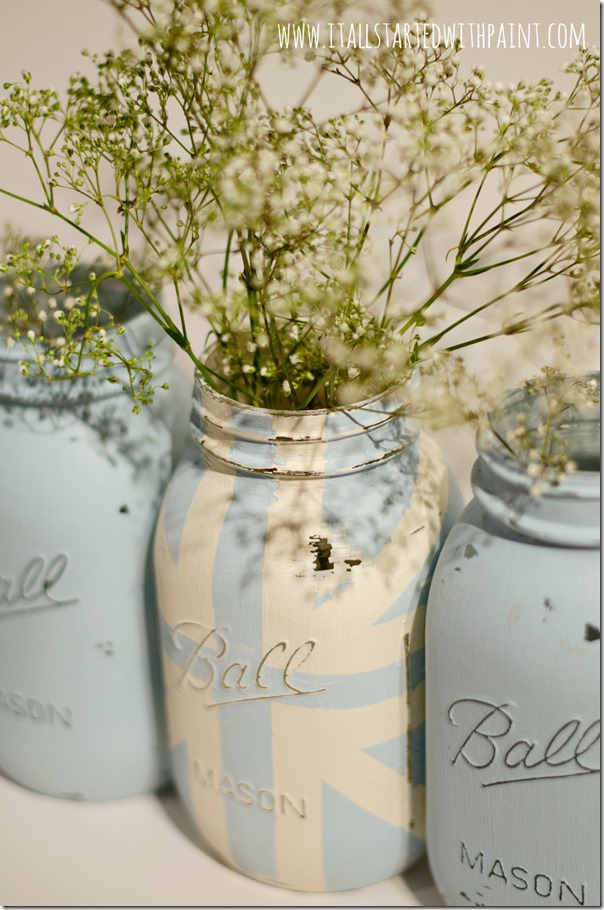 Really and truly.  It's the truth.  I was inspired by the real and true fact that the American Flag mason jars are quite popular at my Etsy shop.  As are the Union Jack pillows.  So it was only a matter of time before I put two and two together …
because I'm bright like that!

You can find the full tutorial on how to make your own Union Jack mason jars on my Mason Jar Crafts Love blog.  Just click here.
But if you would prefer to have me make them for you, you can find the listings at my Etsy shop.  Here …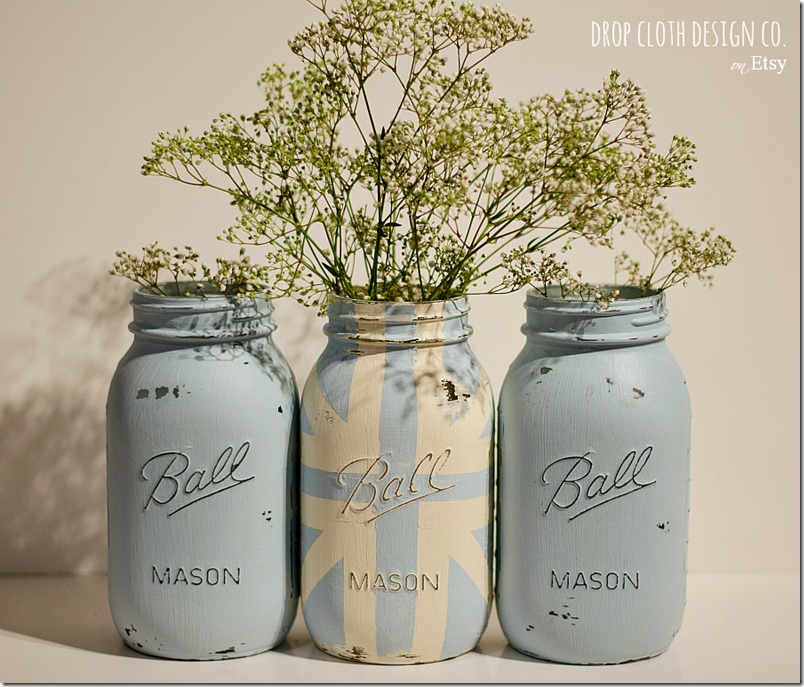 and here …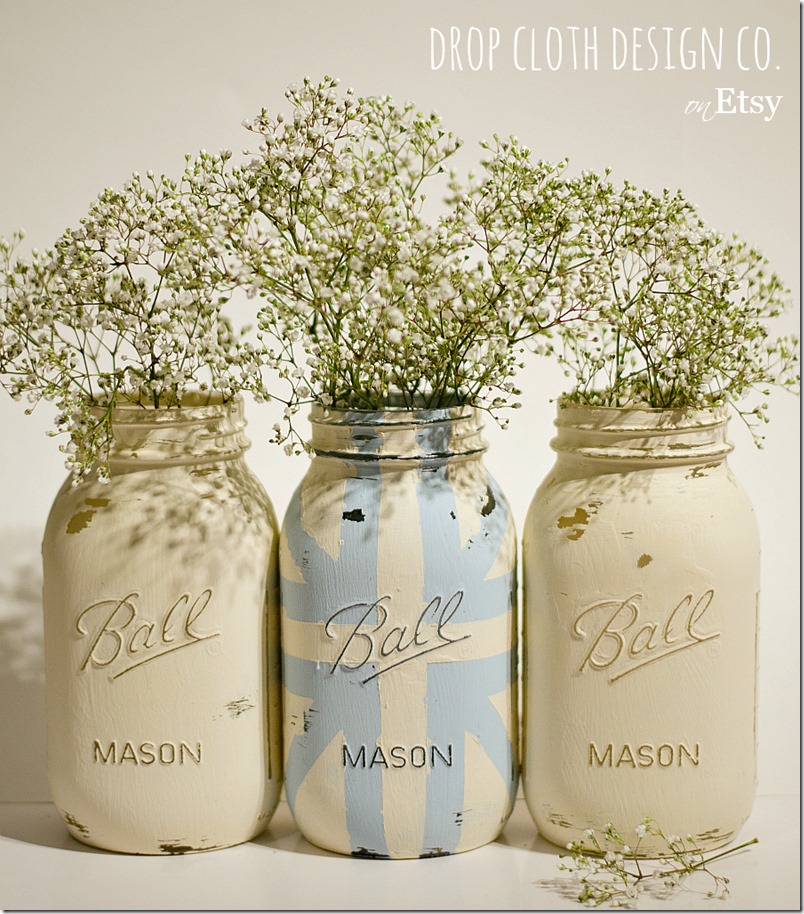 Oh, and the fact that I chose a baby boy blue color for the Union Jack was a total coincidence too …

Sharing: