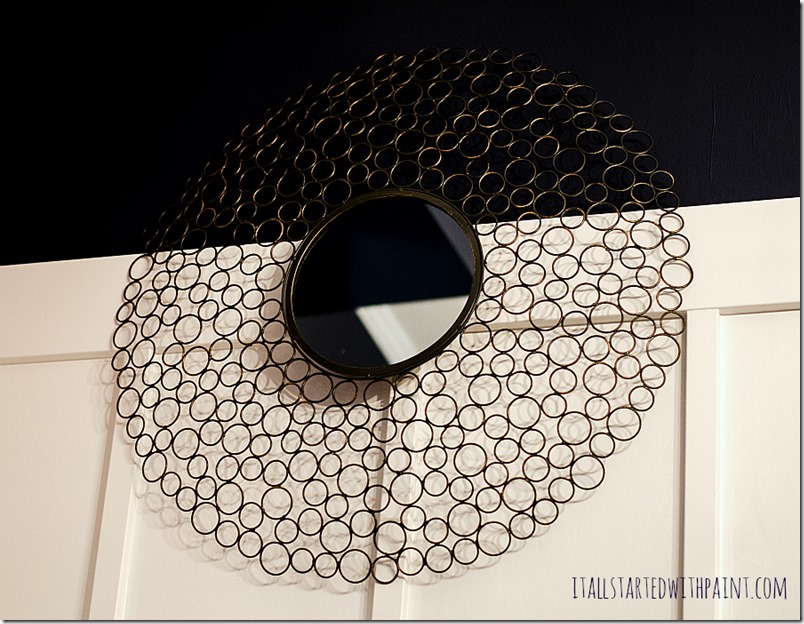 Can I just say more power to you to the woman riding her bicycle down Paulina Street on Saturday just before noon?  It was hot.  The traffic was aggressive.  And you were working hard …
And while I'm in no position to comment on anyone else's exercise routine – I mean, my butt was firmly parked behind the wheel of my air conditioned car – I think the bike riding will create a much healthier, leaner you.  But you already know that, don't you.  I mean, you are clearly a much more dedicated and stronger woman than I …
But I think the crowning moment … the moment when I literally and audibly cheered you  on with an accompanying air fist bump … was when you brazenly passed that skinny dude on his bike.  You left him in the dust!  Rock on!
And if you weren't moving so fast … leaving the other bikers on Paulina in your wake … I would've rolled down my window and asked your opinion about my new wall mirror: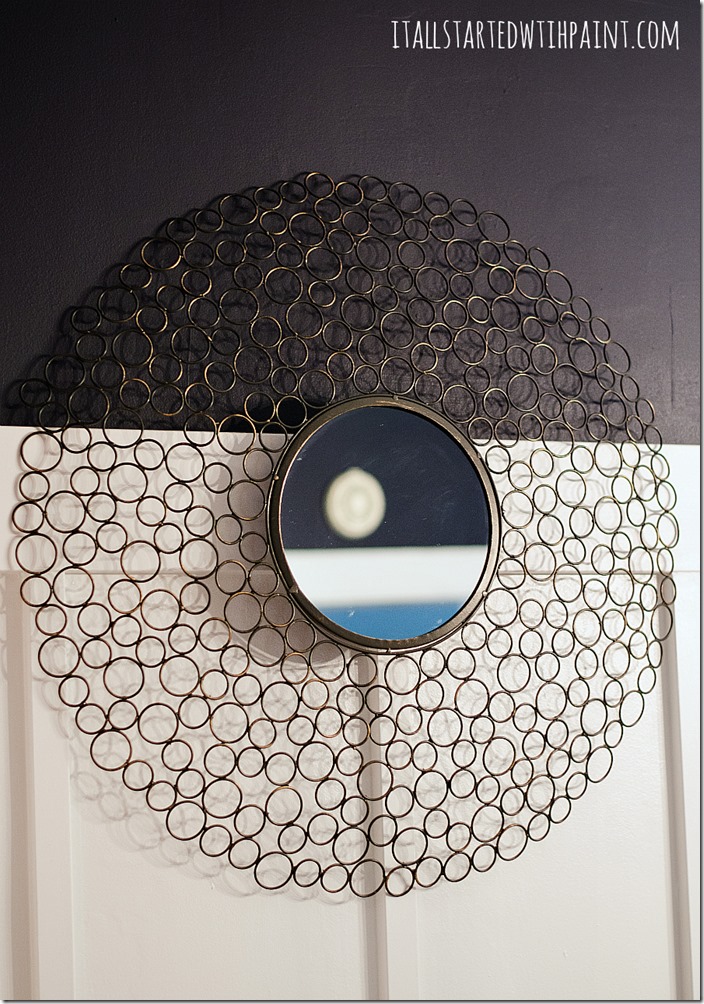 The wonderful folks at Lamps Plus sent me this amazing round wall mirror.  And I just love it.  But what I'm not loving quite as much is how it looks against my new navy walls …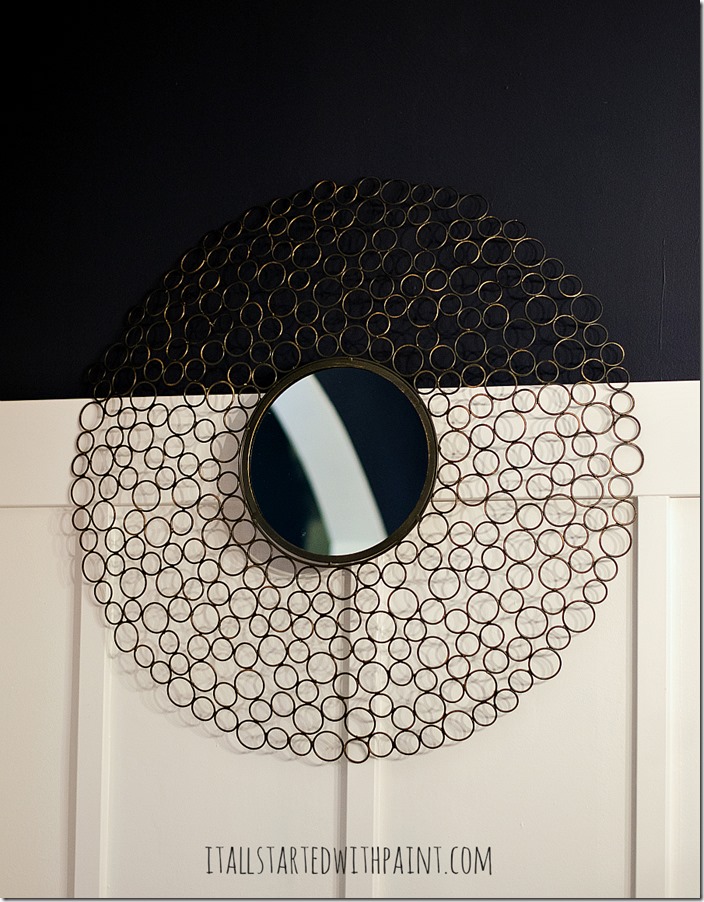 I fear it just kind of disappears.  When what I really want it to do is pop …
So I'm going to throw the question out to you, my readers.  What do you think I should do?  I've been toying with some spray paint in silver metallic.  Or maybe gold.  Or should I go for a more dramatic pop of color and paint it orange?  Or turquoise?
I can't wait to hear your thoughts …

P.S. In the end, I sprayed it gold. And I love how it turned out …