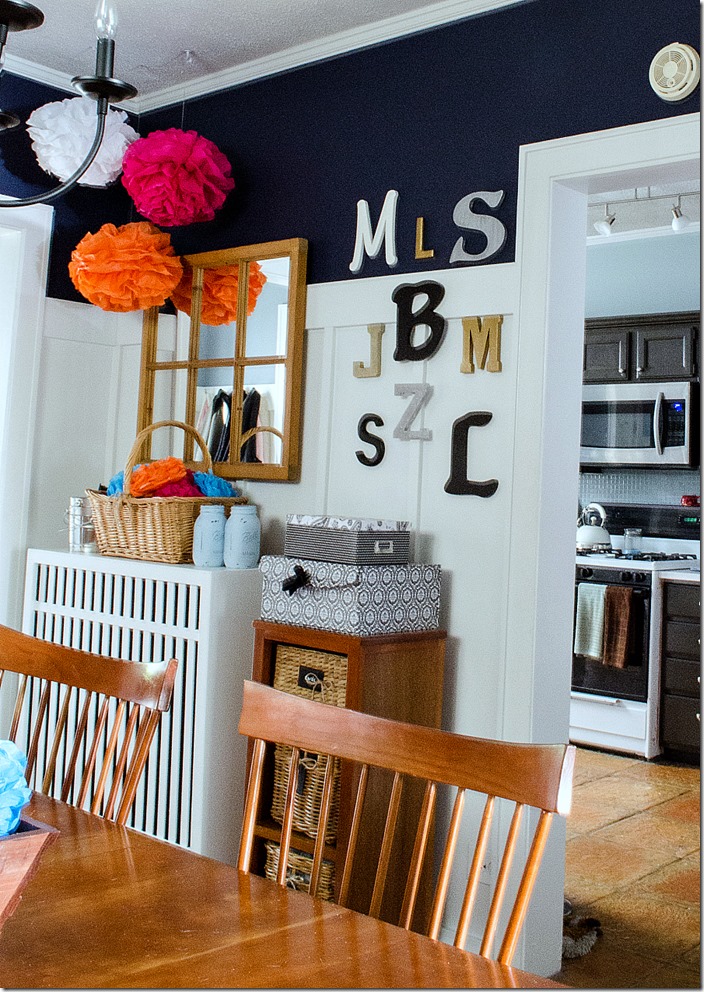 Hmmm …
That was my husband's reaction the first time he sat at the dining room table across from my attempt to create a typography wall art feature.
It's just something I'm trying out, I quickly explained.
Hmmm ….
You know, it's just some wall art that uses our initials, I sputtered.
Hmmm ….
See.  See how I have a B and a M and L and S and a …  and a … I spewed.
Hmmm ….
I'm still on the fence, I conceded.
Hmmm …
Just until I figure out something else … I promised.
And something else I did figure out …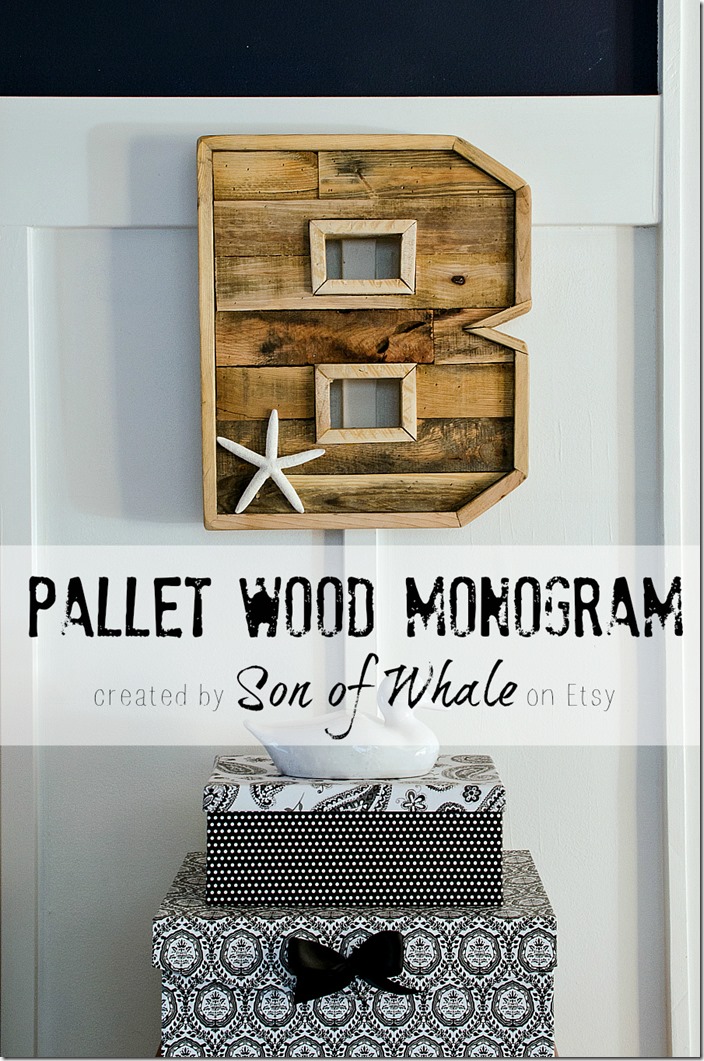 when I found this beautiful monogram made from reclaimed wood pallets at Son of Whale on Etsy.
It's an amazing shop with an amazing story.  One that brings a tear to your eye …
and a smile to your face!
You see, each and every purchase helps Son of Whale and his family get one step closer to their goal of adopting a little girl from Japan.  A lifelong dream of this husband and wife ….
and their three beautiful children.
Oh, and the shop offers a range of reclaimed pallet wood pieces.  At unbelievably reasonable prices!  Seriously.  My  superior-hand-crafted monogram B was a bargain at just $45.00 ….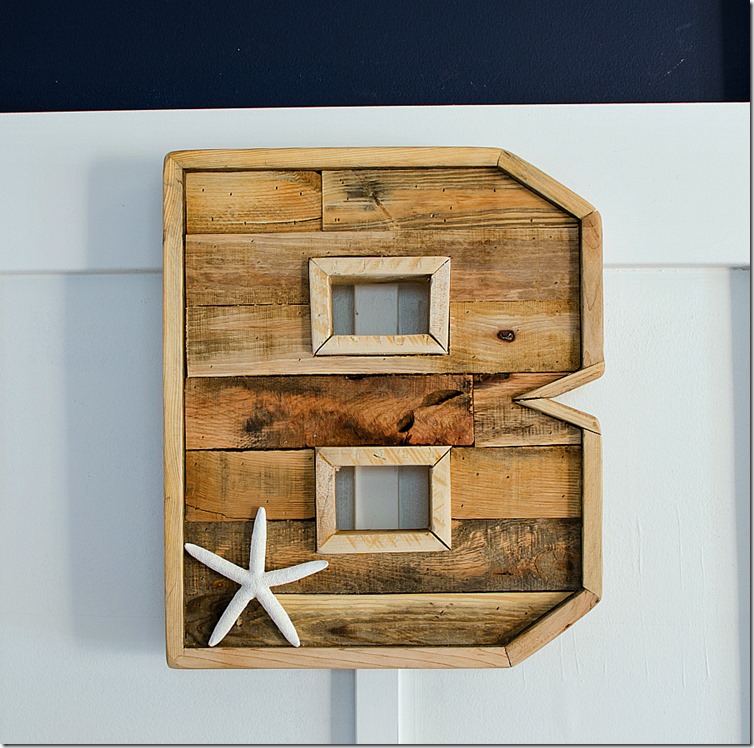 can you believe it?
So make sure you stop by Son of Whale and check out their unique hand-crafted merchandise.  Just click here …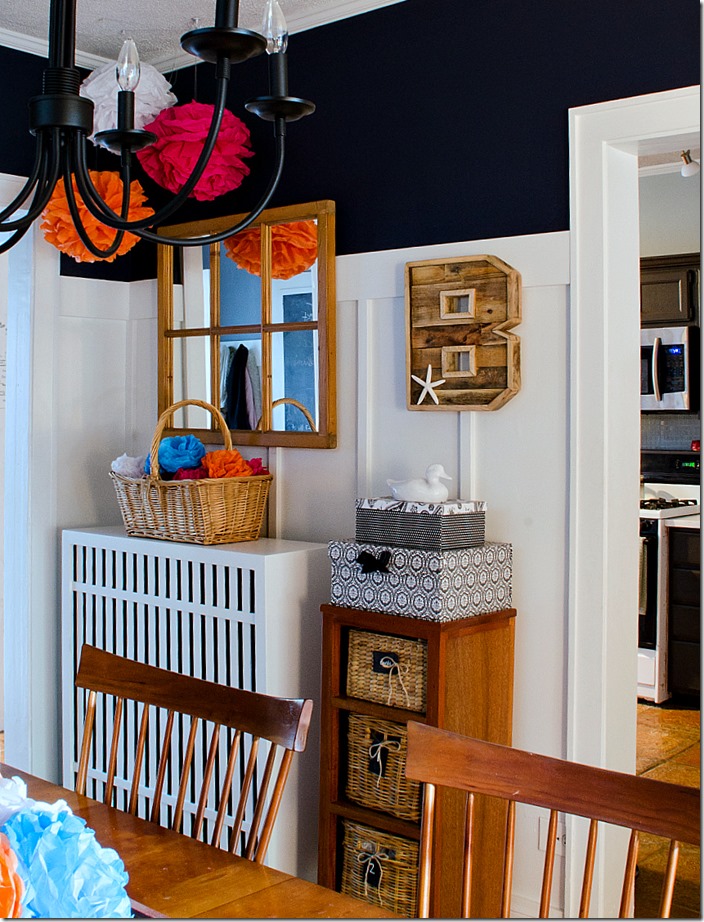 And after my husband sat across the table from our amazing new pallet wood monogram B, his reaction?
Why is there a starfish on my B?
Hmmm …. I muttered.


P.S. Son of Whale is also Brother of ThistleWood Farms.  Yes, he has some auspicious family ties.  Or more like awe-spicious!  You can see  more of his amazing creations that Kari proudly — and rightly so — features in her beautiful home here and here and here …