Oreo Cookie Pudding Pies … in Mason Jars.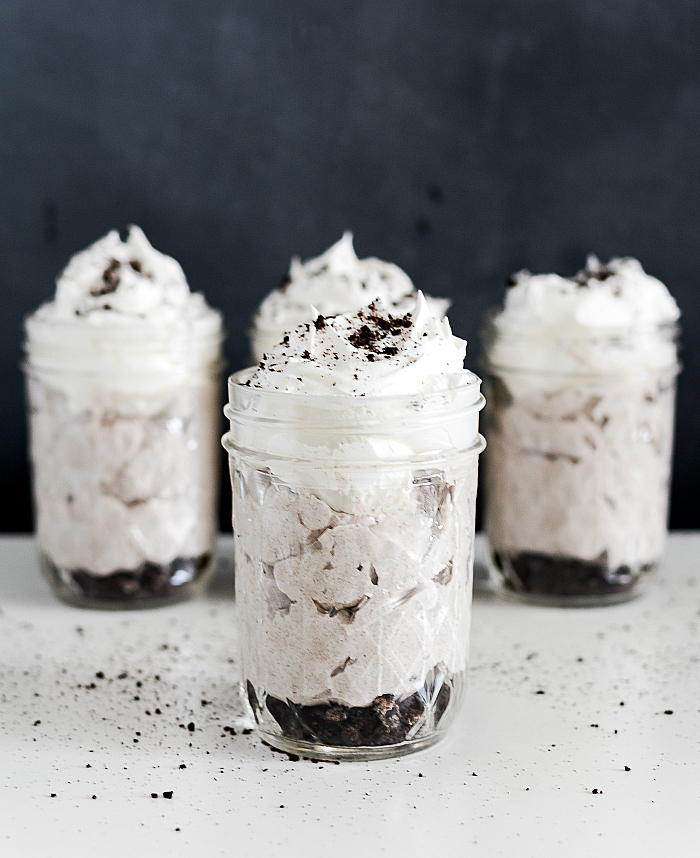 Did you know Jell-O makes an Oreo Cookie pudding mix called Oreo Cookies 'n Creme?
And not just any old pudding mix. This is instant pudding mix.
I know, right?
Oh, and you're welcome. 😉
I had no idea this delicious instant Jell-O pudding variety was a thing. I only just discovered the amazingness of Oreo Cookie pudding mix when I volunteered to makes some chocolate pies for Christmas.
Which, by the way, were a finger-licking-good hit.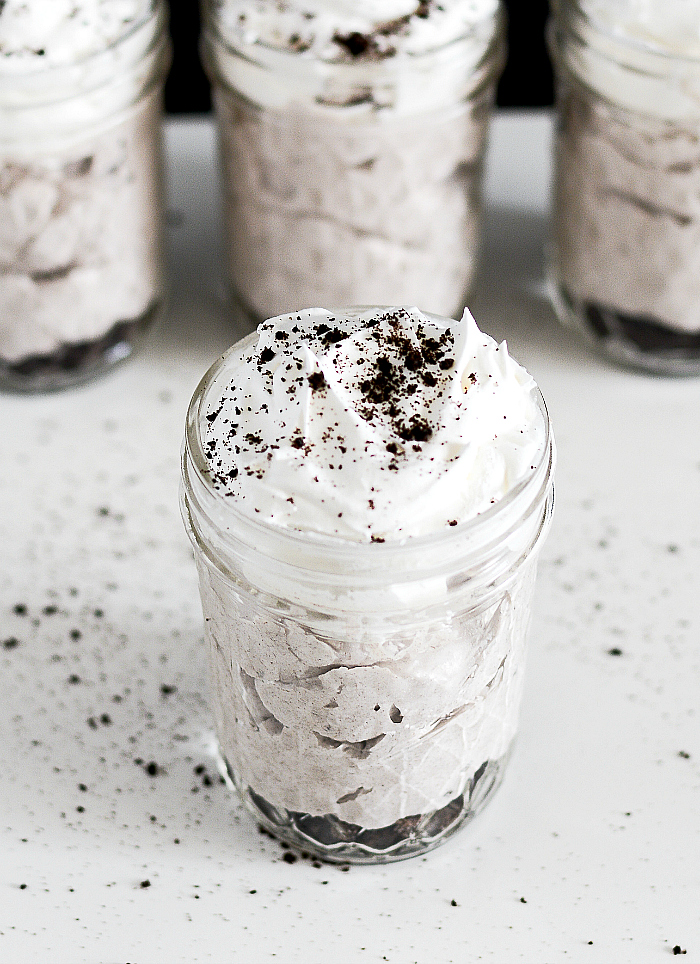 So, before I renewed my Weight Watchers and Planet Fitness memberships … and before I renew my commitment to sharing Weight Watchers friendly recipes here … I indulged in a little bit of Jell-O Oreo Cookie Pudding Pie decadence …
in mason jars, of course. 🙂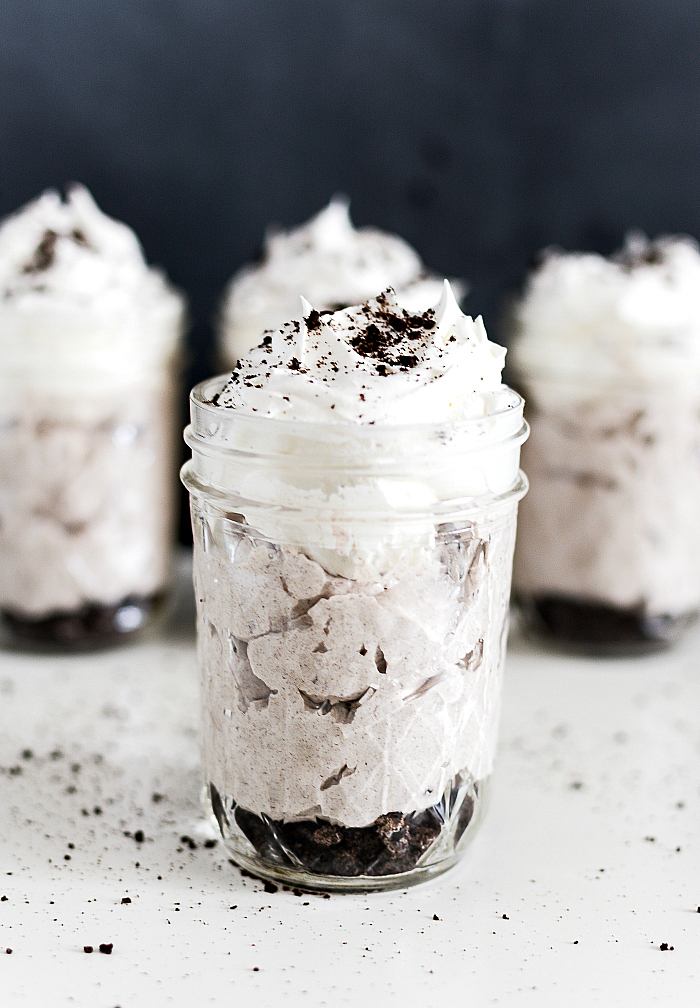 Oreo Cookie Pudding Pies … in Mason Jars Recipe
Servings: 4 Half-Pint Size Mason Jars
Ingredients & Tools*
Jell-O Oreo Cookies 'n Creme Instant Pudding Mix
Milk (I used 2%)
Frozen Cool Whip (8 ounces), thawed
Oreo Cookies (5 cookies)
Half-Pint (8 oz) Regular Mouth Mason Jars
Whisk
Large Mixing Bowl
Sandwich Bags
*some affiliate links included.
Directions
In large bowl, whisk together Oreo Cookies 'n Creme dry pudding mix with 1 1/4 cup milk. Whisk for 2 minutes. Add in 1/4 of the Cool whip and whisk. Let sit for 5 minutes to set up.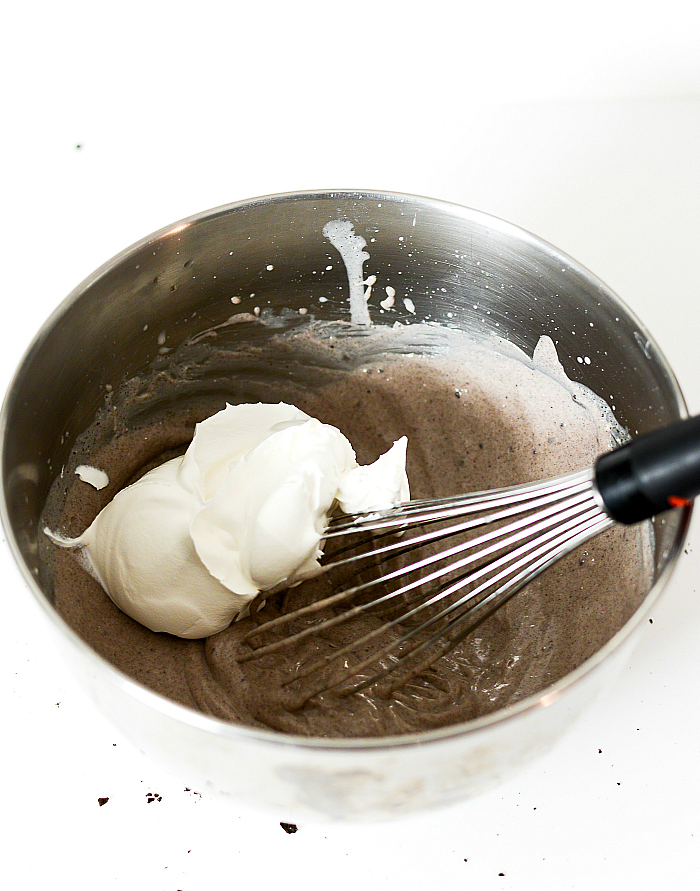 Put Oreo cookie in sandwich bag and crush (you can use a rolling pin).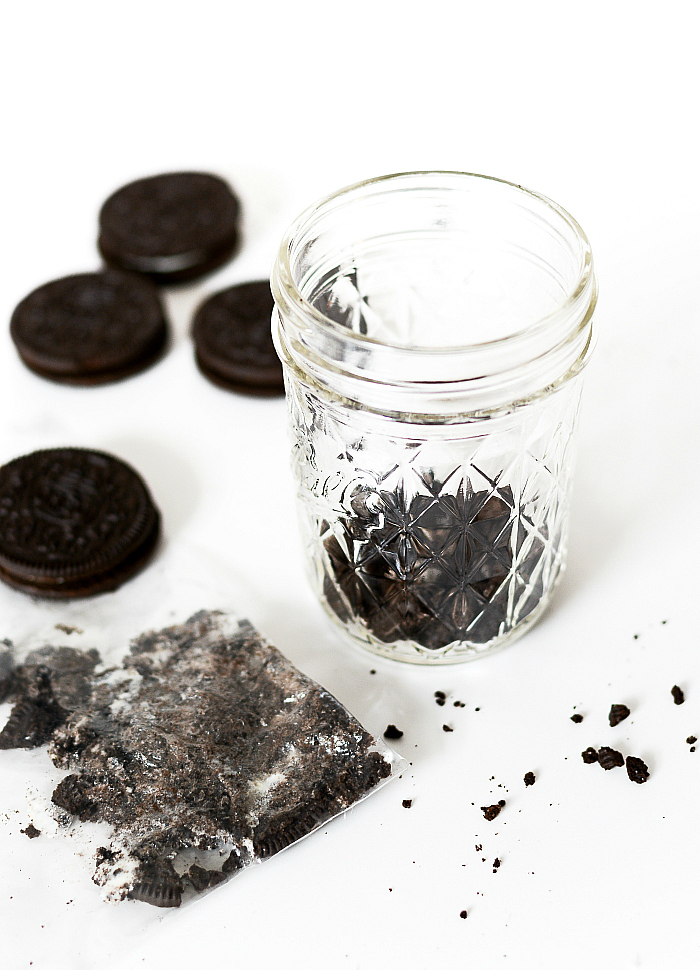 Put crushed Oreos in bottom of half-pint mason jar.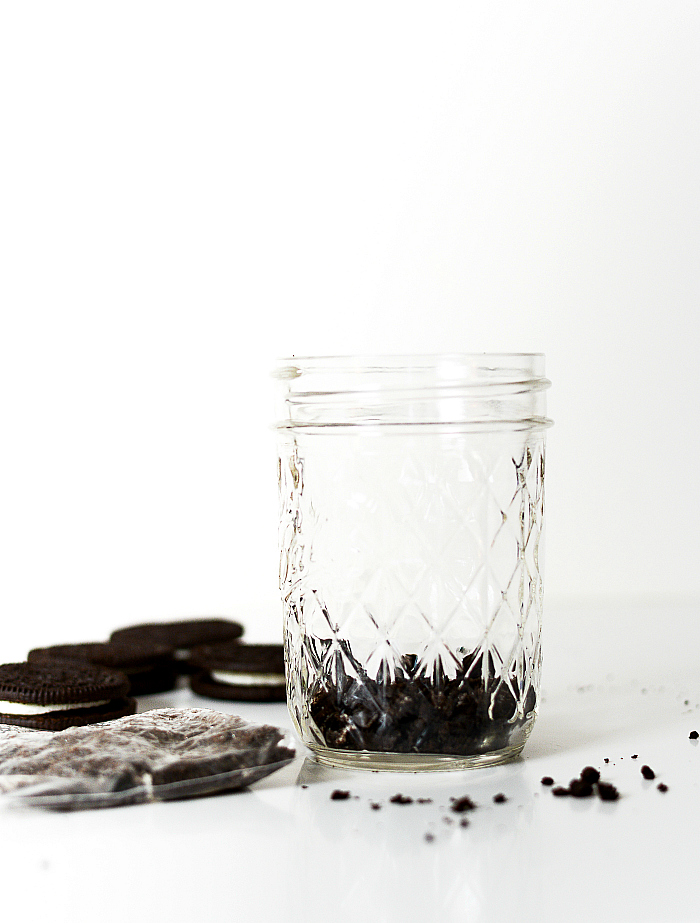 Evenly distribute Oreo pudding mix among four half-pint mason jars.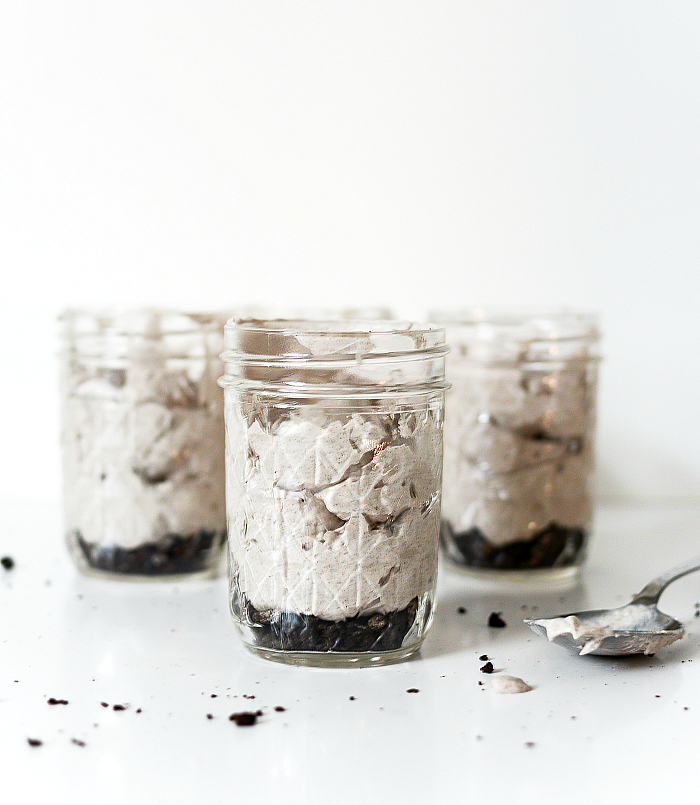 Top with remaining Cool Whip …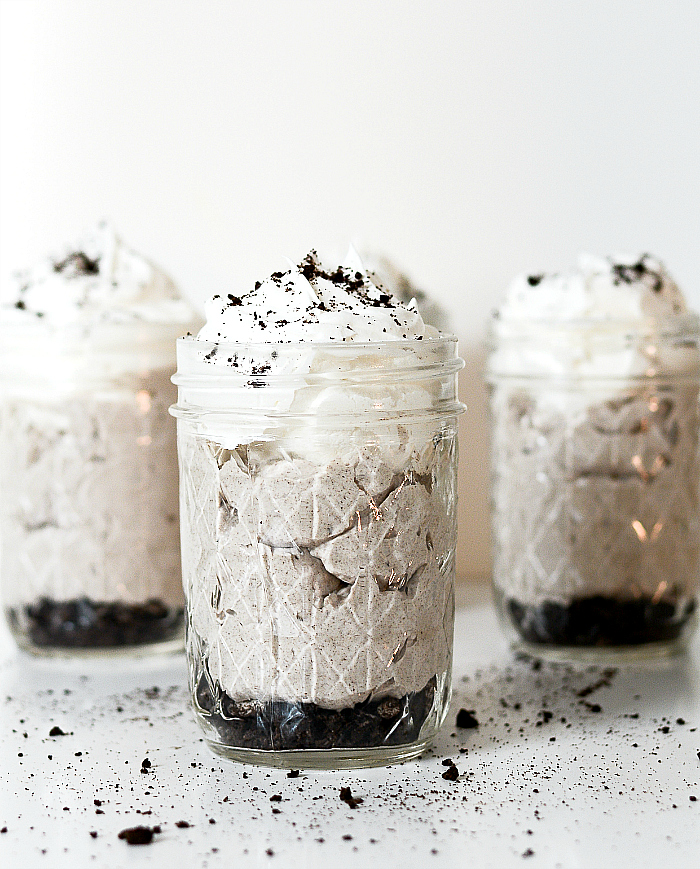 … and that fifth crumbled Oreo cookie.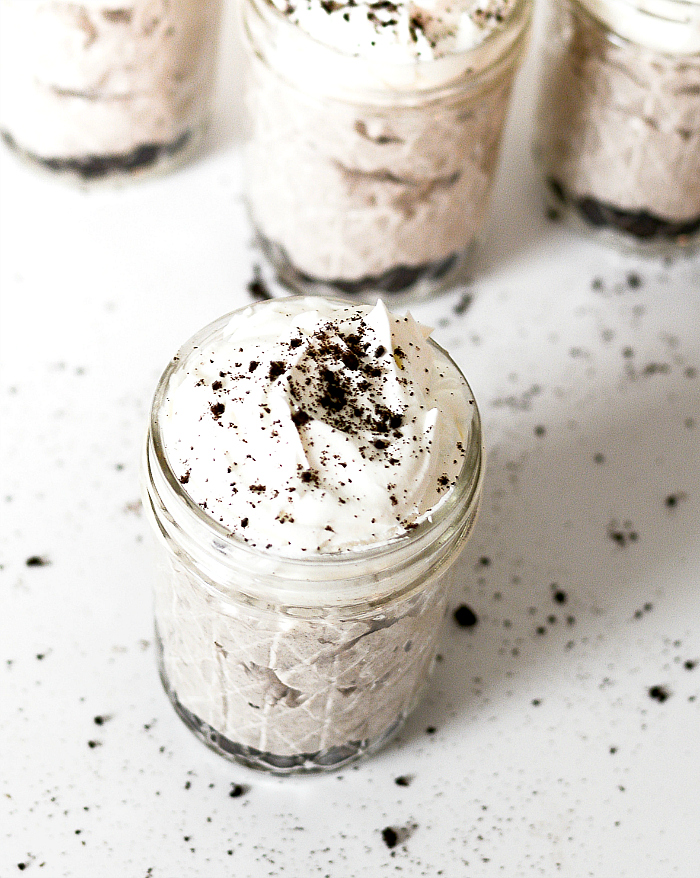 Refrigerate for 2-4 hours. And enjoy!
Pin It!

You Might Also Like: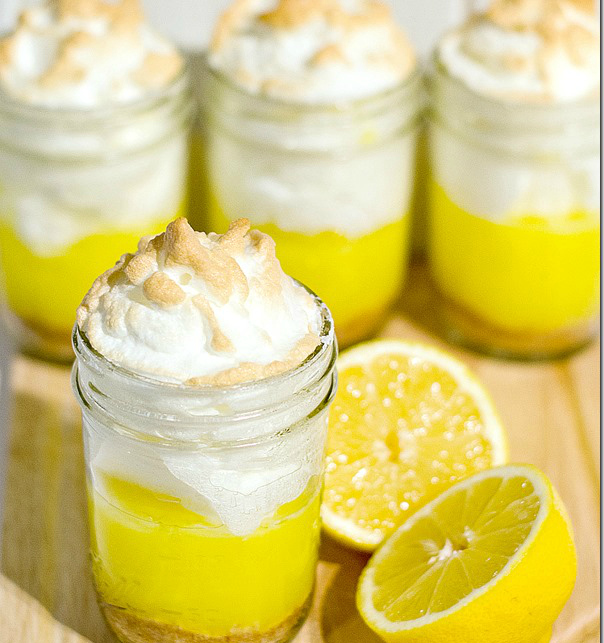 Lemon Meringue Pies in Mason Jars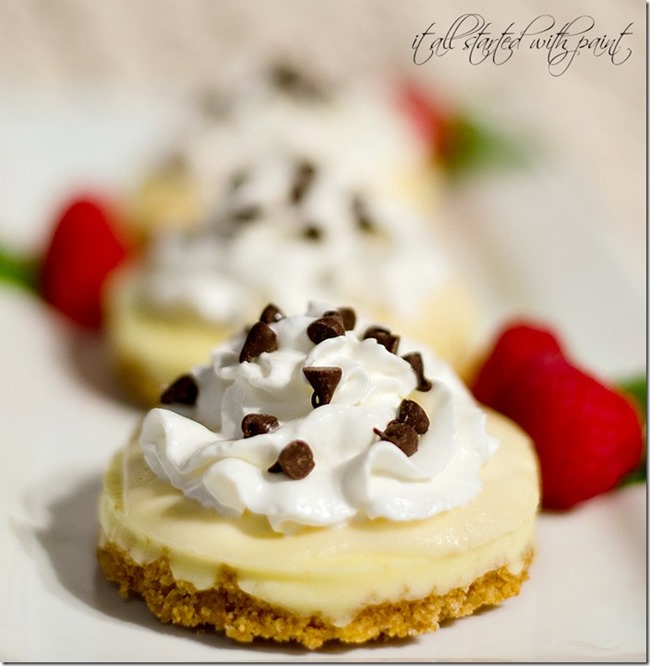 Mason Jar Lid Mini Cheesecakes
You can find my full recipe collection at this link …