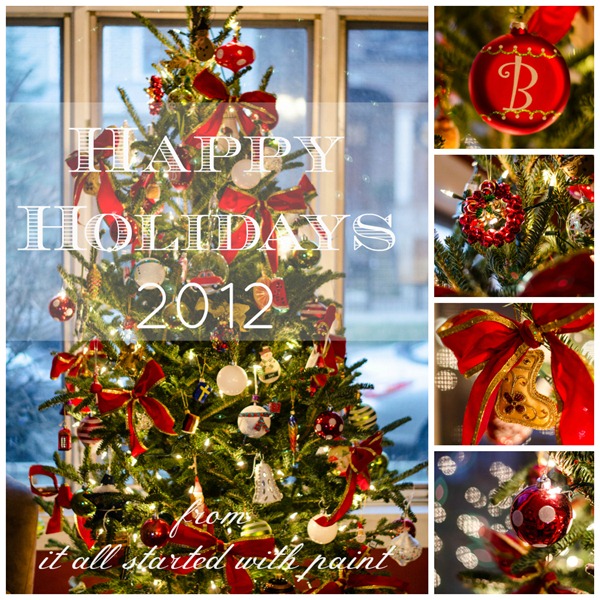 The Christmas eves filled with NORAD Santa sightings, cookies and milk for Santa — and carrots for the reindeer — and tip toing around when the kids go to sleep to put the presents under the tree are a thing of the past.  Last year was the last year my daughter tried really, really hard to believe.
It's tough to let go.
So this Christmas morning, we will gather around the tree at a reasonable hour.  Presents with "from Santa" gift tags will be opened and enjoyed.   Breakfast will be consumed.  A Christmas Story will air again and again and again …
And I'm pretty sure at 12 noon my husband will tune the television to the lost Bozo The Clown episode on WGN-TV. Which makes me laugh because my husband hates clowns.  Despises them.  Yet,his fascination  of – and nostalgia for – his childhood television shows outweighs his hatred of clowns.  So he will sit here on Christmas day watching the creepiest clown of all.
Here's wishing you and yours a wonderful Christmas day – hopefully one without a creepy lost Bozo The Clown episode.
🙂