Where were all the mason jars when I got married almost 19 years ago?
Probably hidden behind pantry doors – or in the dark recesses of basements – being used as they were intended to be used. For canning.
When my father walked me down the aisle so I could say my "I Do's" to my beloved husband, those mason jars were busy working hard to keep those stewed tomatoes stewed …
… and those pickled beets pickled.
And when Mike and I took to the dance floor to dance our first dance to "Be My Baby," those mason jars filled with tomatoes and beets and various other fruits and vegetables could only dream of one day being the center of attention as a centerpiece on reception hall tables …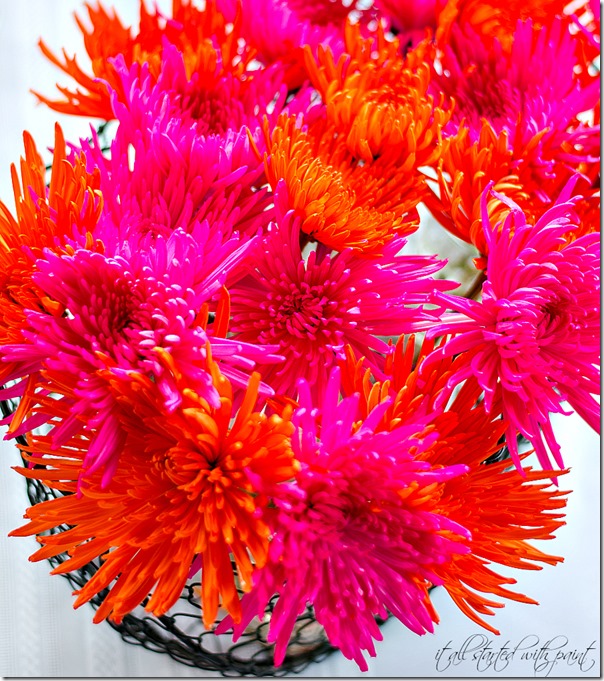 If only they knew back then what they would grow up to become …
… and in how many crazy ways we would use them.
And fall head over heels in love with them …
If you're looking for even more non-traditional mason jar ideas, check out my Mason Jar Gallery.

Want to keep up with my projects?
It's easy. Get it all started with paint delivered to your email inbox:
Let's keep in touch:
Sharing: