So tell me …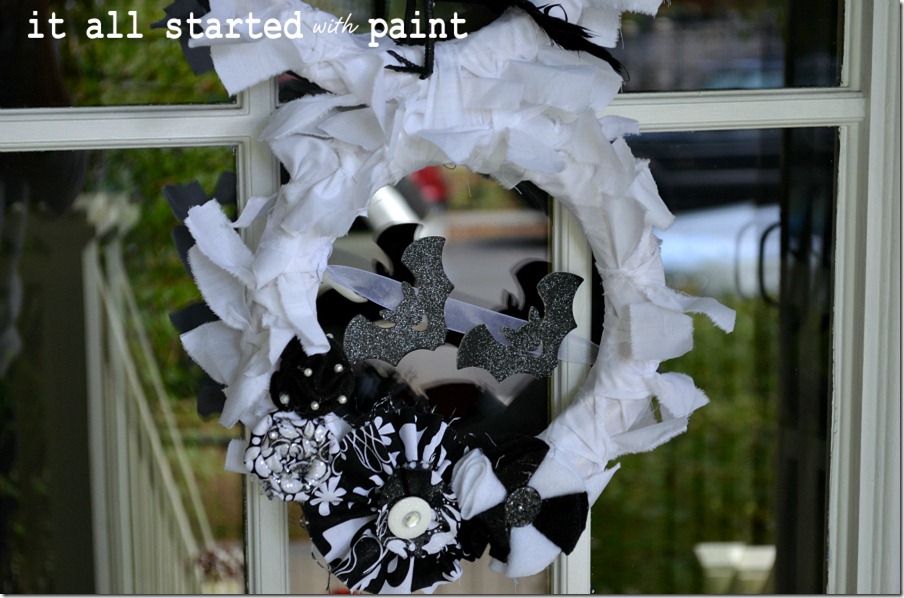 Tell me when does peer pressure go away?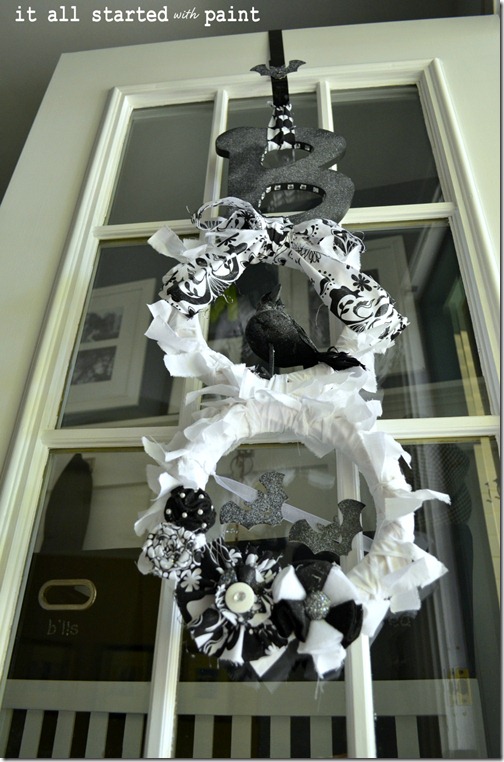 At what point in time?
And at what age?
Because I'm staring down 50 yet my neighbors have put the pressure on.  Big time.
They have me scrambling.  They have me feeling guilty …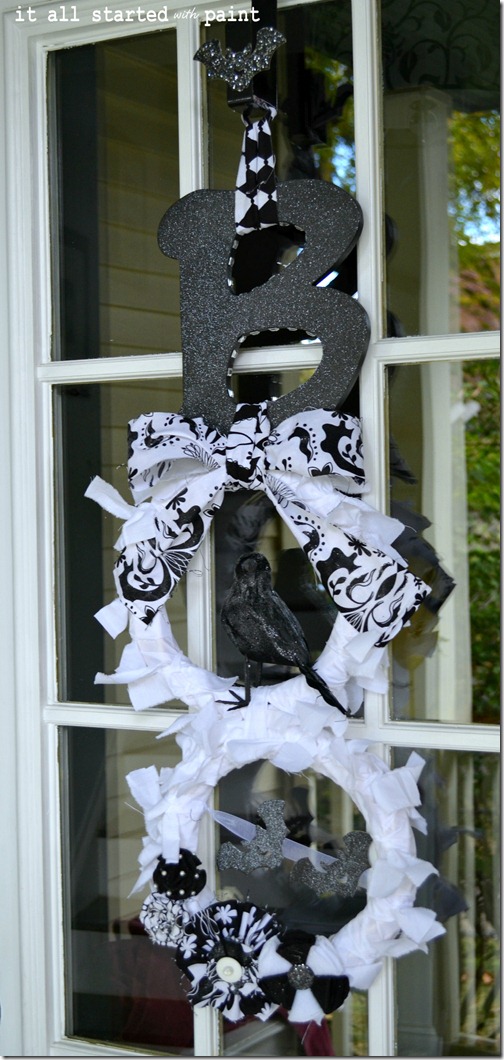 Those neighbors with their homes decked out for Halloween on October 1st have me looking like I'm bah humbug about Halloween.  Like I'm a Halloween grinch …
Which is so not true.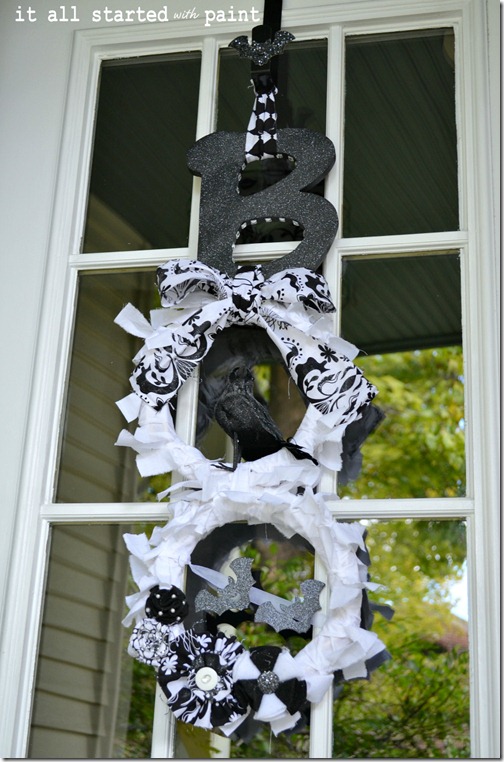 So last week found me hauling out the Mod Podge.  And glitter.  Lots and lots of glitter …
And then there was some left over white fabric.  Ripped and wound and tied onto some dollar store wreaths …
And then there was the glue gun.  Used to make fabric flowers.  And burn my fingers.  That tale will be shared another day …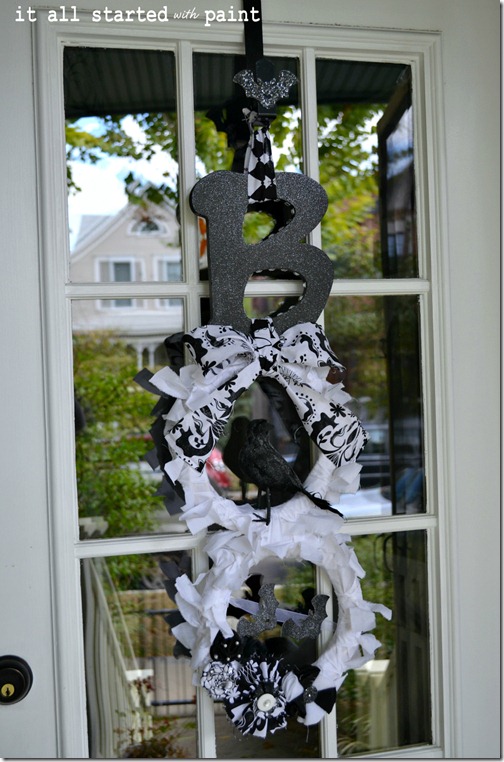 Oh, and let's not forget the dollar store crow …
He got some glitter too.
I buckled under the peer pressure …

P.S.  Are you ready for the Fall Spray Paint Link party? Click here for more ….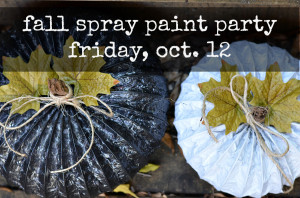 We live on Friday, October 12 at 6 AM EST …
Sharing:
* Sugar Bee Crafts * Today's Creative Blog *