Or maybe I should call this post New York style pizza versus Chicago style pizza.
And I'm not talking about Chicago deep dish pizza. That's an apples and oranges discussion. I'm talking about thin crust pizza. Round pizza. Round thin crust pizza that should be cut into pie slices.
You know, to ensure that each and every delicious slice has a nice crust to hold onto …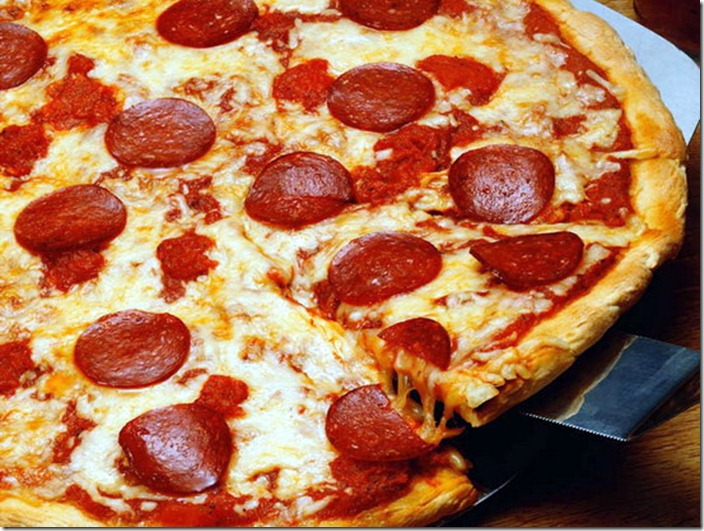 … with your hands. Because that's how a round thin crust pizza is meant to be eaten.
Not with a knife and fork.
*Sigh*
I truly do love my adopted city. It's so pretty. And clean. And friendly …
But the practice of taking a round thin crust pizza and doing this …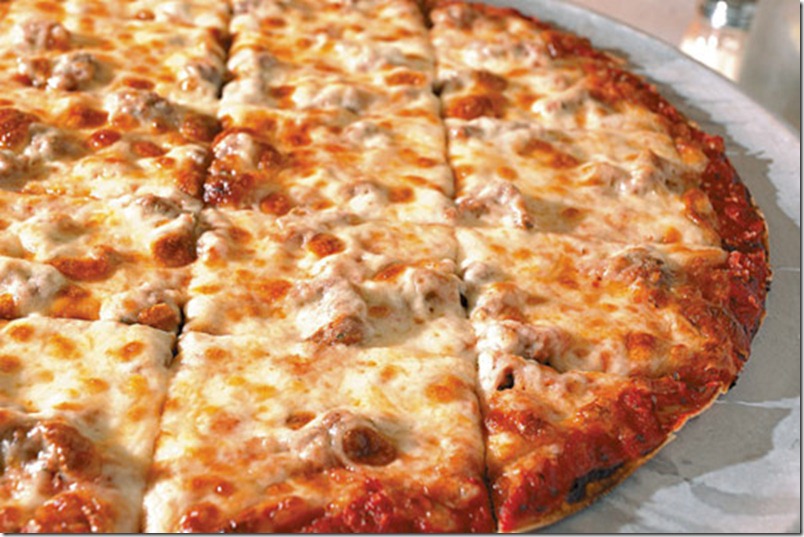 Squares? Seriously. Who cuts a round pizza into squares?
Chicagoans do. That's who.
Now my New Jersey sensibilities tell me this is just wrong.
The equivalent of trying to fit a square peg in a round hole wrong.
And I refuse to allow my Chicago-born-and-bred children to think that this is in any way, shape, or form correct or acceptable pizza slicing behavior.
Though it's inevitable that they will be forced, at some point in their Chicago-born-and-bred lives, to eat a square of pizza cut from a round thin crust pizza. And they will do so reluctantly – out of sheer hunger – while firmly rooted in my thin-crust-pizza-should-only-be-cut-into-pie-shaped-slices camp.
But there is a sliver of hope for the future. A hope that may just bring together – okay, not bring together more like appease – the square slice versus the pie slice camp. It's a solution that is the brainchild of an engineer …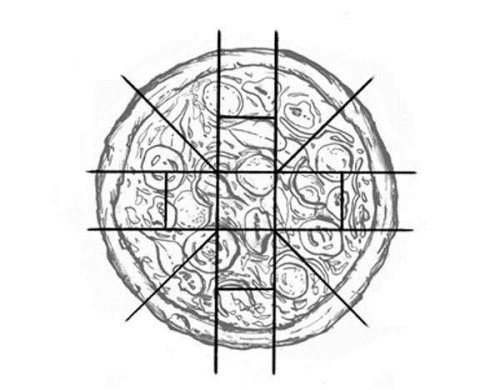 Source: Chicago Tribune
That's right, it took high-level, highly-educated engineer-trained thinking to figure out a way to cut that round thin crust pizza into both squares and pie slices, as reported in last Sunday's Chicago Tribune.
Now, don't get me wrong. Square slices cut from a round pizza pie are still wrong. But at least Mr. Van Dine's solution is half right …
🙂