Cilantro & Lime Black Beans and Rice – Rice and Beans Recipe – Spicy Rice & Beans.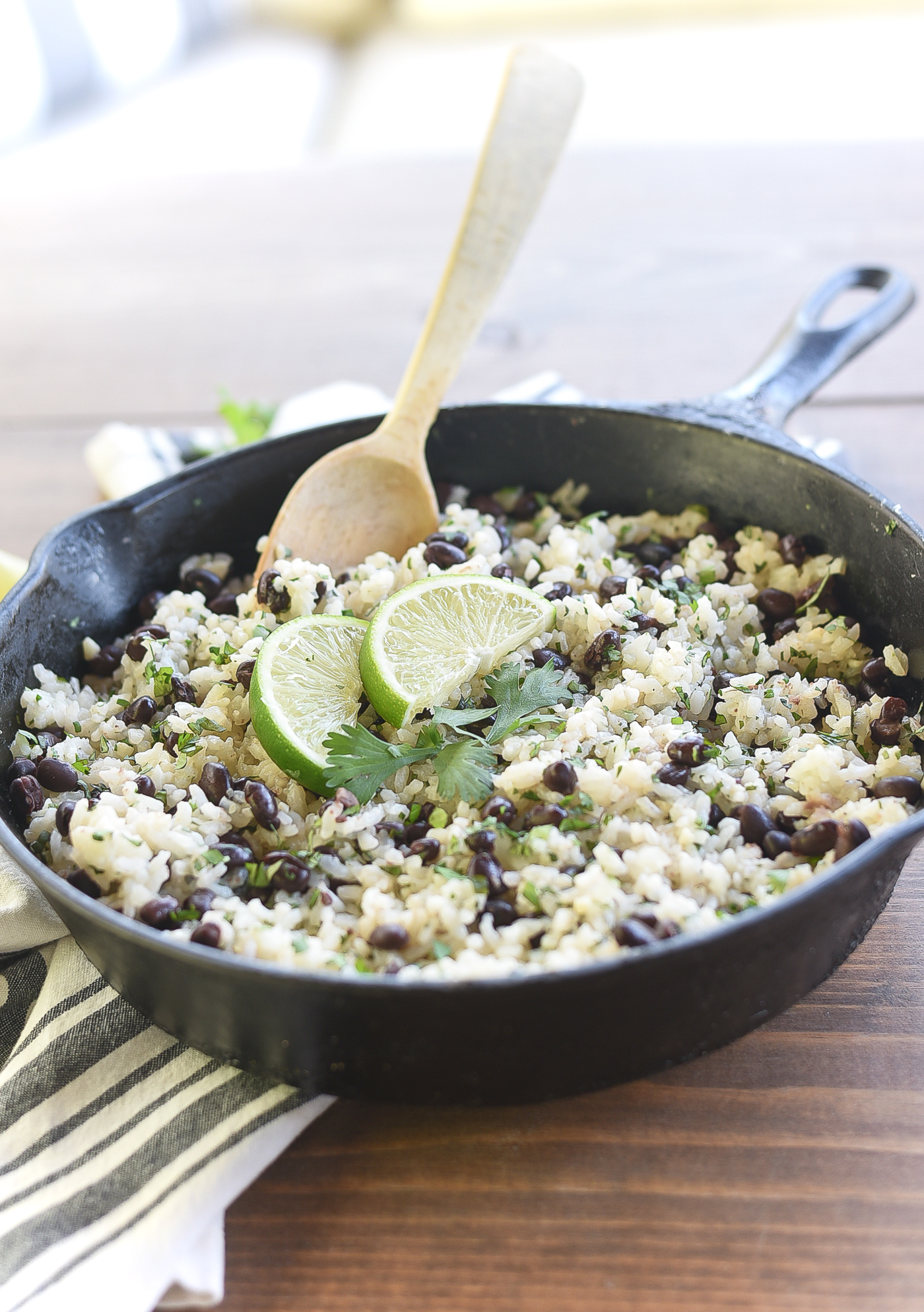 I can't believe I haven't shared a recipe on the blog since we've been sheltering-in-place.
It's not like I haven't been cooking.
I've been cooking. A lot.
Especially with my daughter home from college. We typically eat the same kinds of meals and conspire each morning about what our dinner that night should be.
The boys fend for themselves. Supporting local restaurants or throwing some burgers on the grill and onion rings in the oven.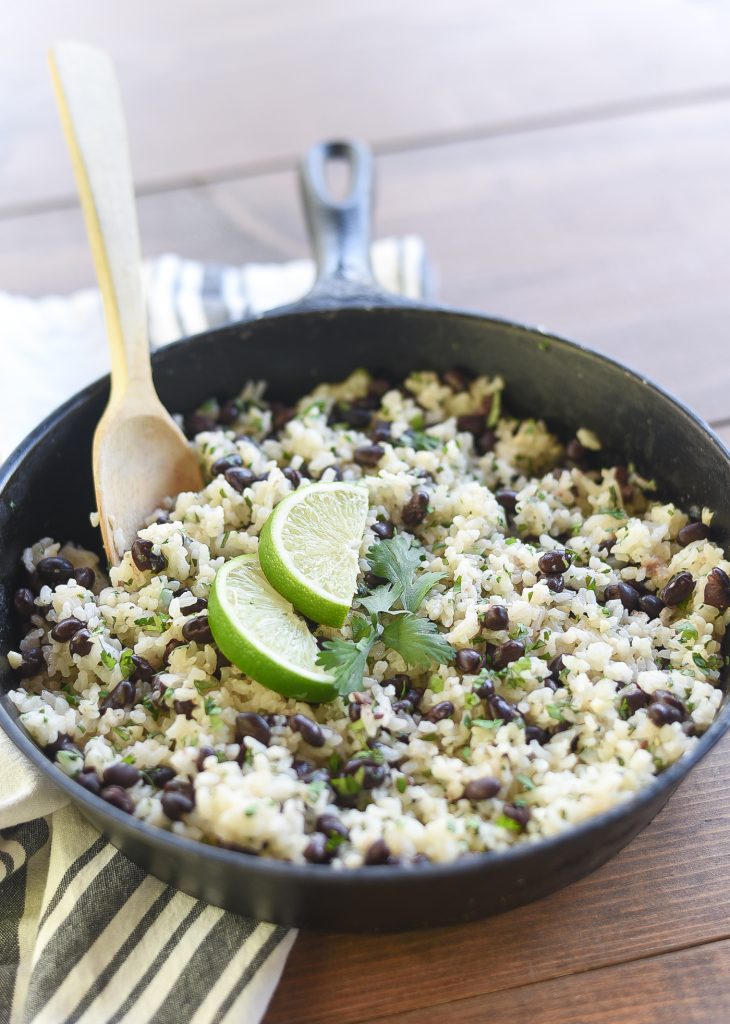 And it's not like I don't have recipes to share.
I have recipes to share. A. Lot.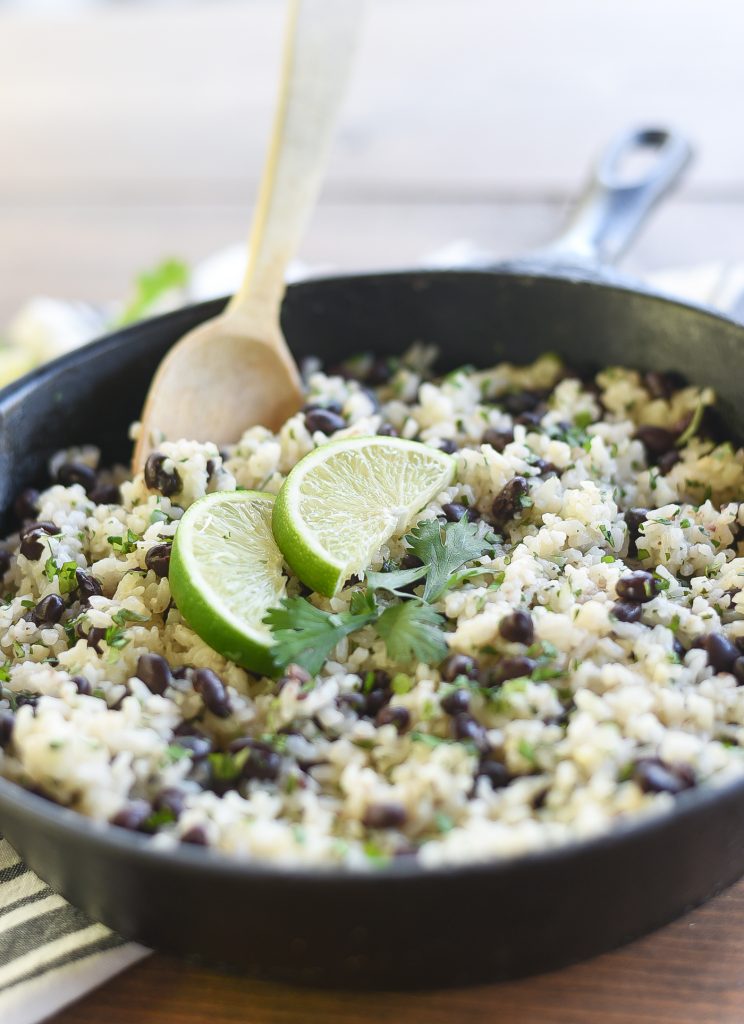 Perhaps it's because the kitchen is the most frequently occupied room in the house. And I felt bad commandeering it to make something just for the blog.
Okay, this really wasn't just for the blog. It was also dinner. And leftovers.
And I realized when making this Cilantro & Lime Black Beans and Rice recipe for the blog (and dinner and leftovers) that when I commandeer the kitchen …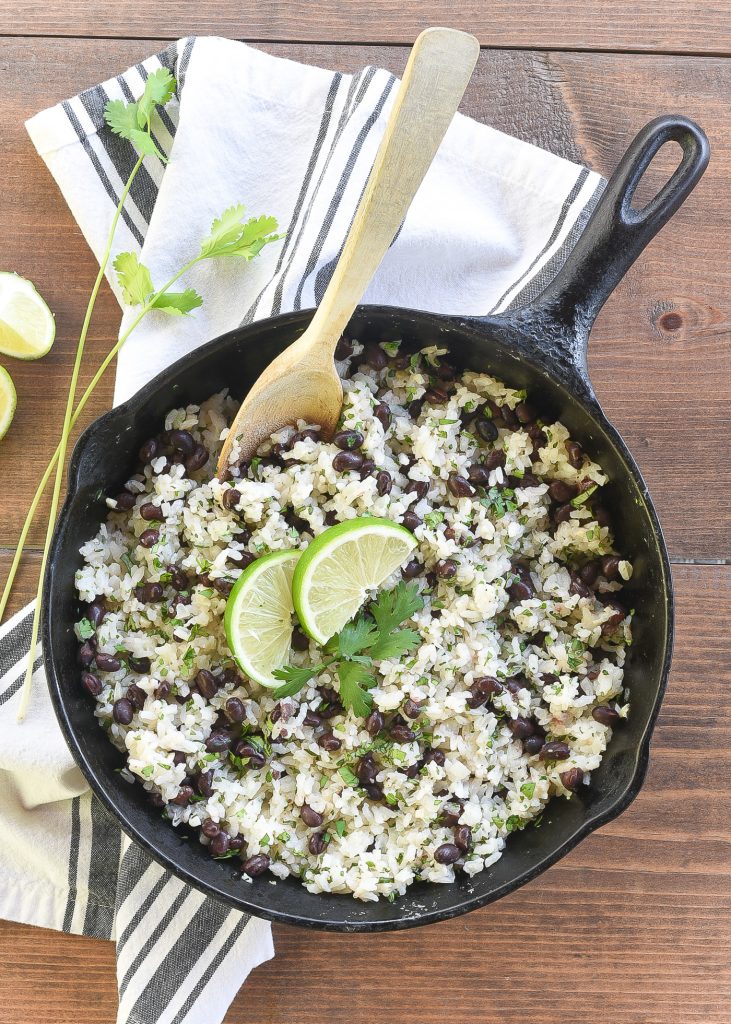 I COMMANDEER the kitchen. In all caps.
It never really dawned on me that cooking for a blog post is quite different than just cooking dinner.
Because I somehow managed to occupy just about every inch of counter space in the making of this meal-slash-blog post.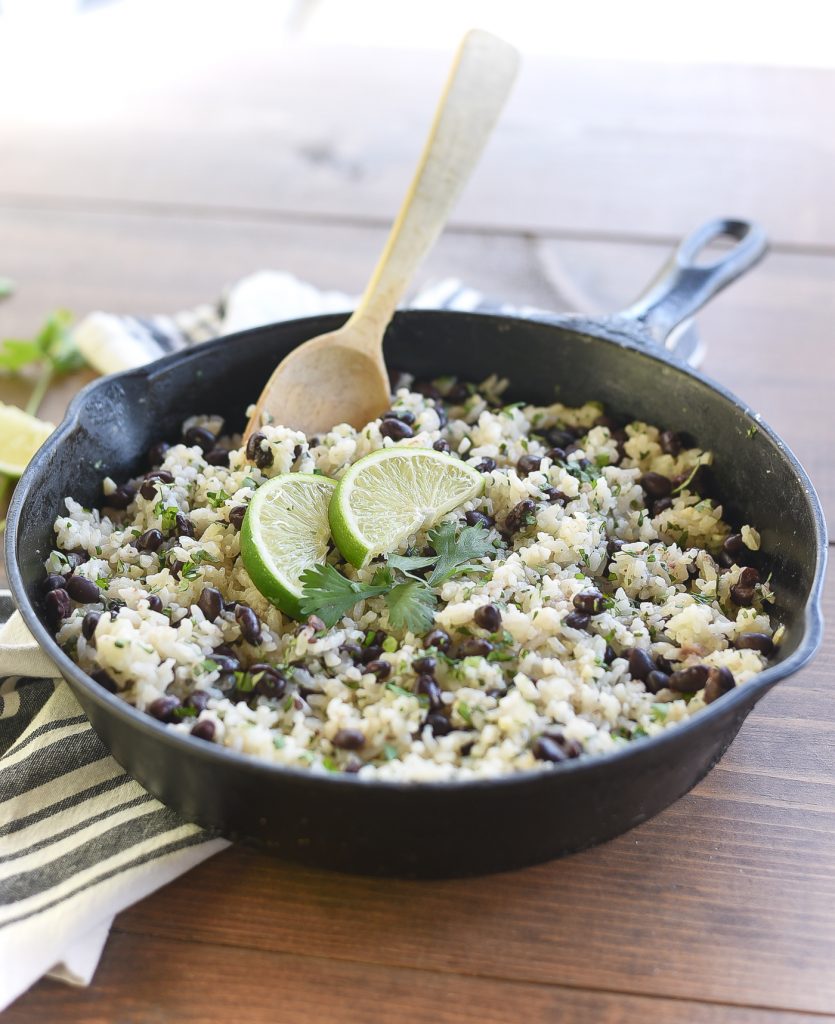 Normally when cooking, I clean as I go. But when the recipe-making also involves picture-taking, there is no time for that.
Instead I found myself trying to cut the limes just so. And picking out cilantro stems that looked extra good. And extra healthy. And extra camera-ready.
After the picture-taking was over (which, at one point, involved me standing on the table; so my family got to witness that magic happening! lol!) and I returned to the kitchen, it looked like a lime-bean-rice-cilantro bomb had gone off in there!
So I apologized profusely for setting off a lime-bean-rice-cilantro bomb in the kitchen as cleaned up my mess. But no promises were made that another food explosion wouldn't happen again in the near future.
Because I have recipes to share. A. Lot. 😉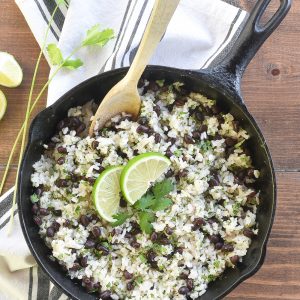 Print Recipe
Cilantro & Lime Black Beans and Rice
Servings:
5
one cup servings
Ingredients
2

cups

cooked rice (white or brown)

1

15 oz.

can black beans, drained & rinsed well

2

tbsp

chopped cilantro

3

cloves

garlic, minced

1

cup

onion, chopped

2-3

limes, juiced

1/4

tsp

cayenne pepper (or more, based on preference)

1/4

cup

fat-free vegetable broth

1

tbsp

olive oil
Instructions
Cook rice according to package instructions (for 2 cup yield, cook 1 cup raw rice).

Drain and rinse well 1 can (15 oz.) black beans.

Add 1 tbsp olive oil to pan. Saute chopped onions and minced garlic (about 3 minutes); add 1/4 – 1/2 tsp of water to pan if garlic starts to brown.

Add 1/4 cup vegetable broth.

Add juice from 2-3 limes and 1/4 tsp of cayenne pepper (or more, based on spicy preference) to pan. Mix well.

Fold in cooked rice, mixing well.

Gently fold in black beans.
Pin It!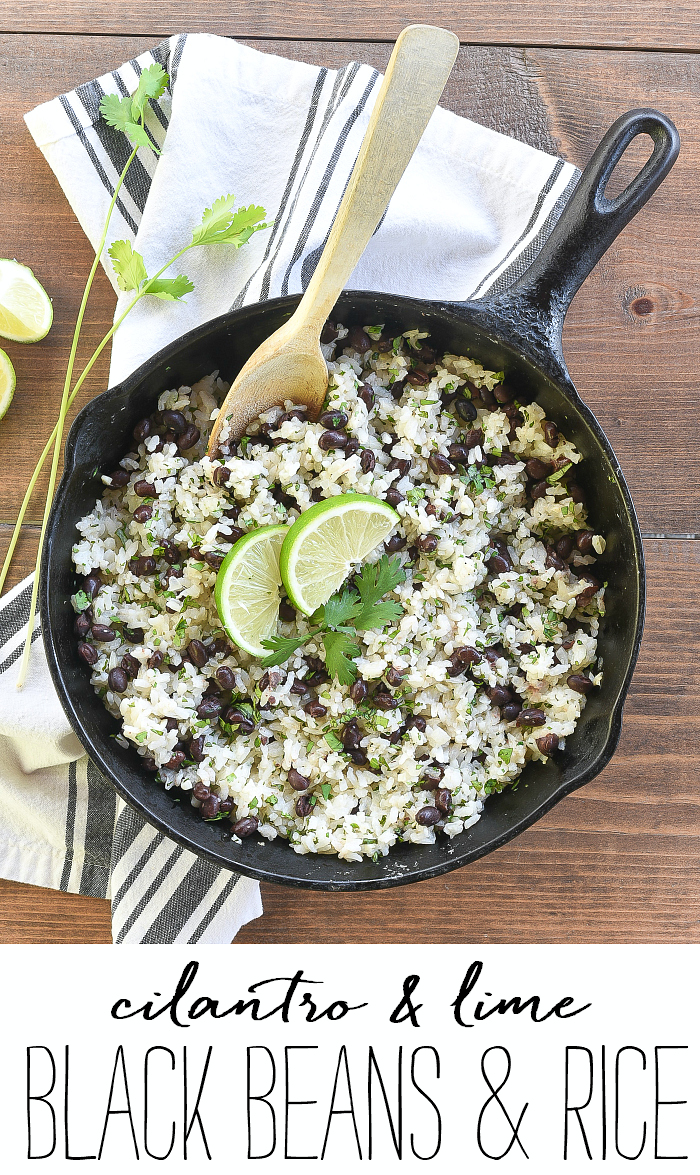 You Might Also Like: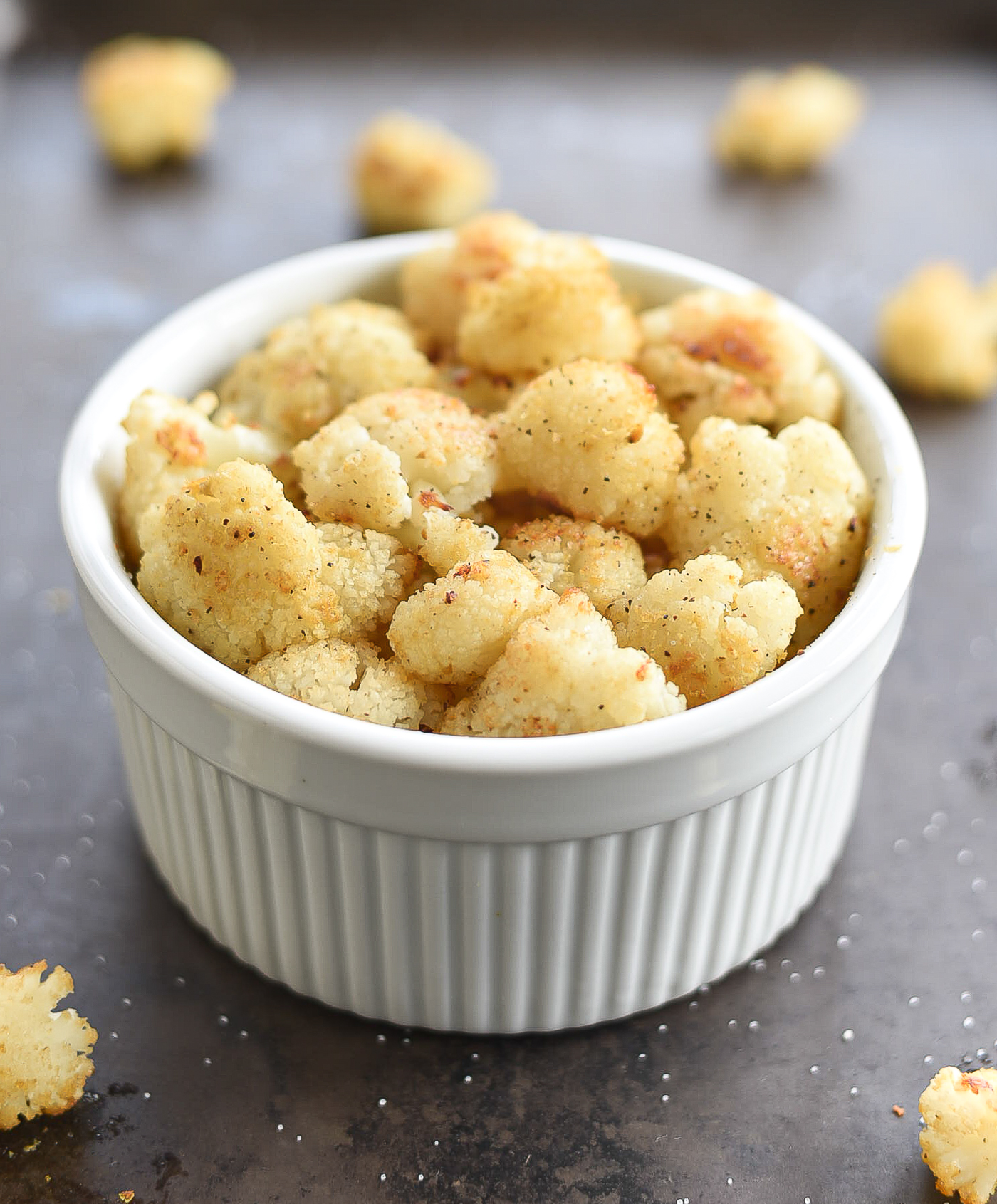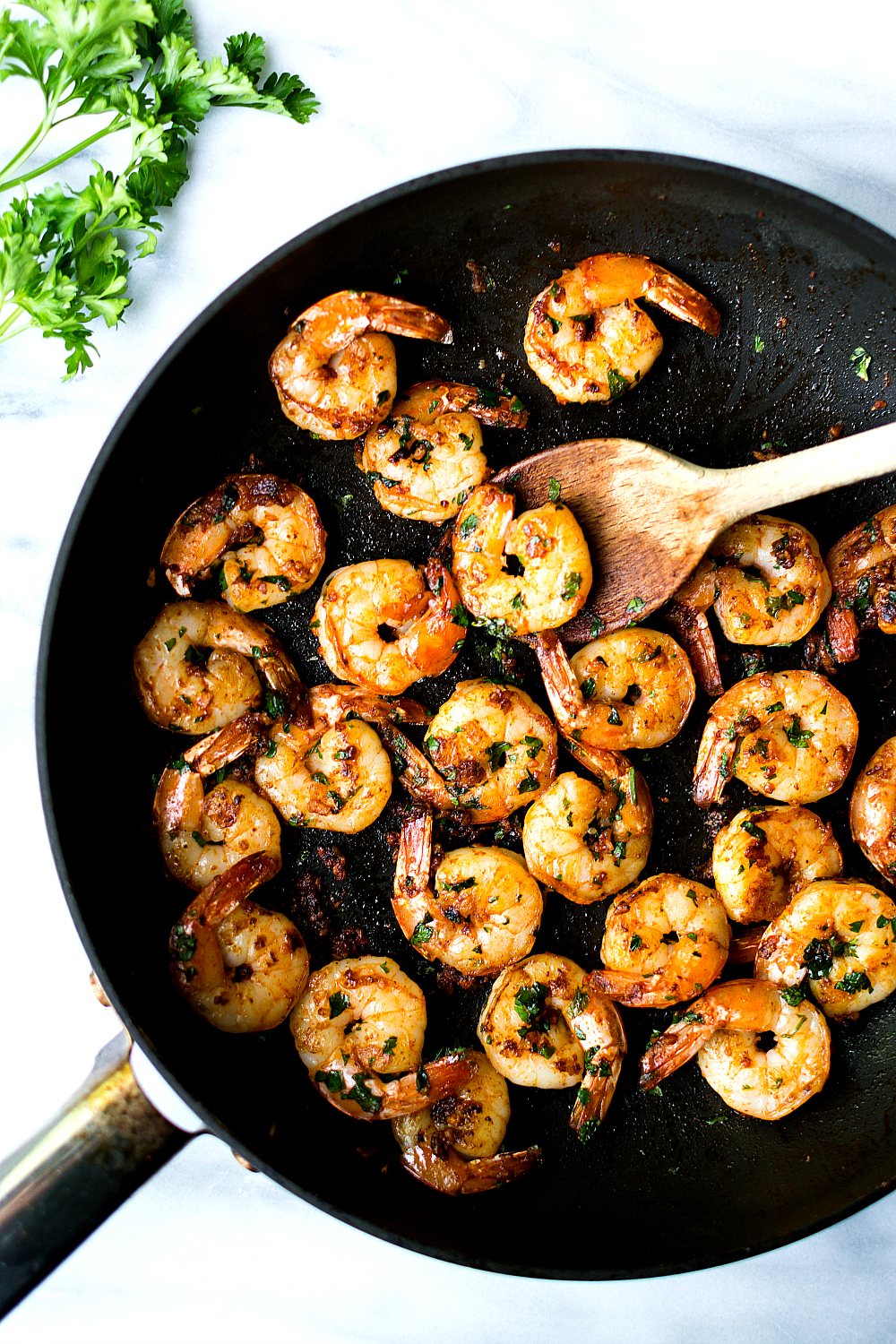 You can find all my recipes at this link …